All Free Easy Crochet Patterns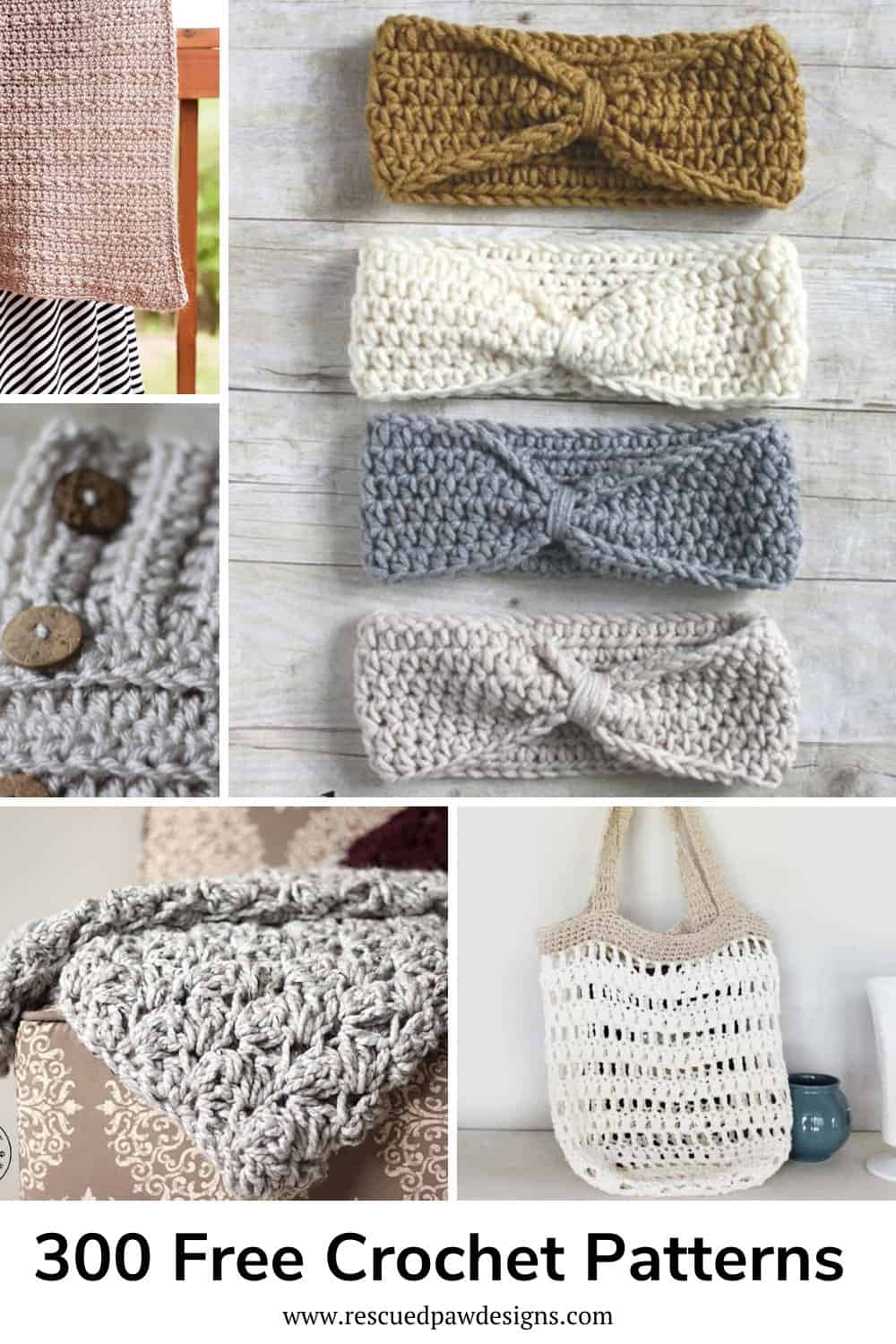 Welcome to EasyCrochet.com, your go-to source for free crochet patterns online! With a library of over 400 patterns, we cater to all skill levels, from beginners to advanced crocheters. Browse through a wide range of easy crochet patterns for afghans, baby blankets, hats, scarves, and clothing.
New to crochet? Our beginner crochet stitch tutorials are the perfect starting point. Use our tag system to find patterns sorted by skill level, crochet hook size, yarn type, and more. The perfect easy crochet project is waiting for you in our collection of all free crochet patterns below!
Explore top categories like beginner crochet patterns and free crochet blanket patterns to find new crocheting ideas. You will find the ultimate collection of free, easy crochet patterns right here.
Learn To Crochet!
My free 4-week class teaches someone how to crochet from start to finish. This free masterclass was specifically designed for those that have never crocheted before.
Explore our Easy Crochet Patterns
What are Free Crochet Patterns?
Free crochet patterns are tutorials on how to crochet a specific project like an amigurumi free pattern, baby clothes, a blanket, scarf, basket, or socks. The reason all of our crochet patterns are free is because we love to crochet, and want to share this skill and our easy crochet ideas with everyone.
All of our free crochet patterns come with detailed material lists, steps and step-by-step pictures. Many of our patterns also have accompanying videos if that sort of thing helps you learn.
You may come across a few of our free crochet patterns that have an option to be printed in PDF form for easy on the go crocheting. These crochet design patterns PDFs cost anywhere from $2-$5, and have more details and sizing options than our free versions. By purchasing our exclusive PDFs, you are supporting a small business, while at the same time providing the funds we need to keep creating the free versions of our patterns that everyone loves.
Unique & Modern Free Crochet Patterns
You aren't going to find most of our free patterns for crochet listed anywhere else. Most other free crochet patterns directories all showcase the same patterns copied from other designers. We've created hundreds of free crochet patterns, and have them exclusively listed on Easy Crochet.com. We've also began working with some partner designers to have their crocheted designs listed here as well.
Our free crochet patterns are all broken down in our tagging system by skill level, yarn weight, yarn brand, color, and stitch type. This tagging system is unique to EasyCrochet.com and is the easiest way to find your next favorite crochet project. We are not affiliated with AllFreeCrochet.com.