Blanket Sizing Calculator (Chains & Yardage)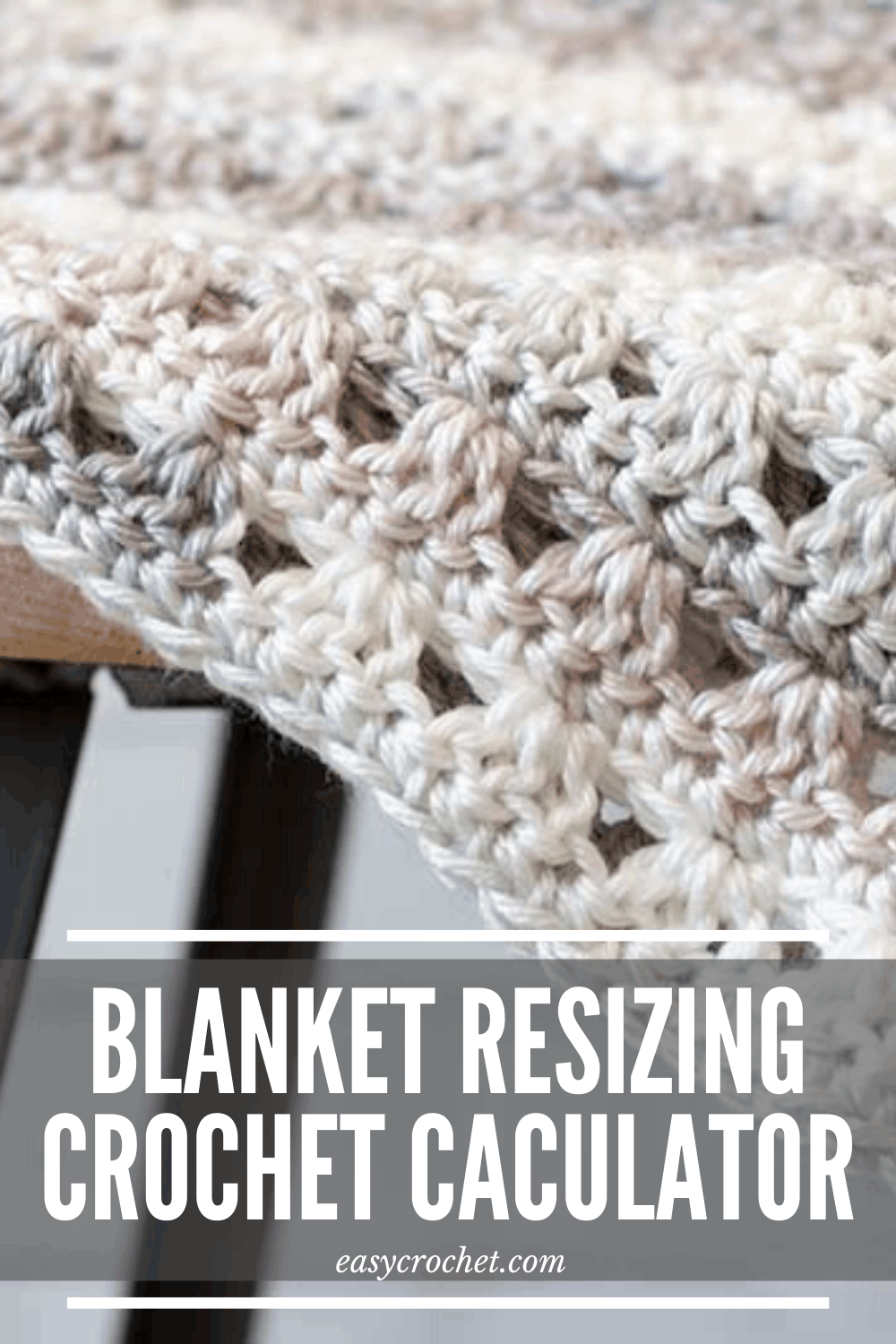 This is a calculator we built to help resize any of our free crochet patterns or even a blanket that you want to make in the future. This crochet tool will help you figure out how many yards of yarn to crochet a blanket you will need, as well as the starting chains and rows!
When this crochet blanket resizing tool became so useful to us, that we decided to share it with everyone else!
How Many Chains to Start a Blanket or Afghan?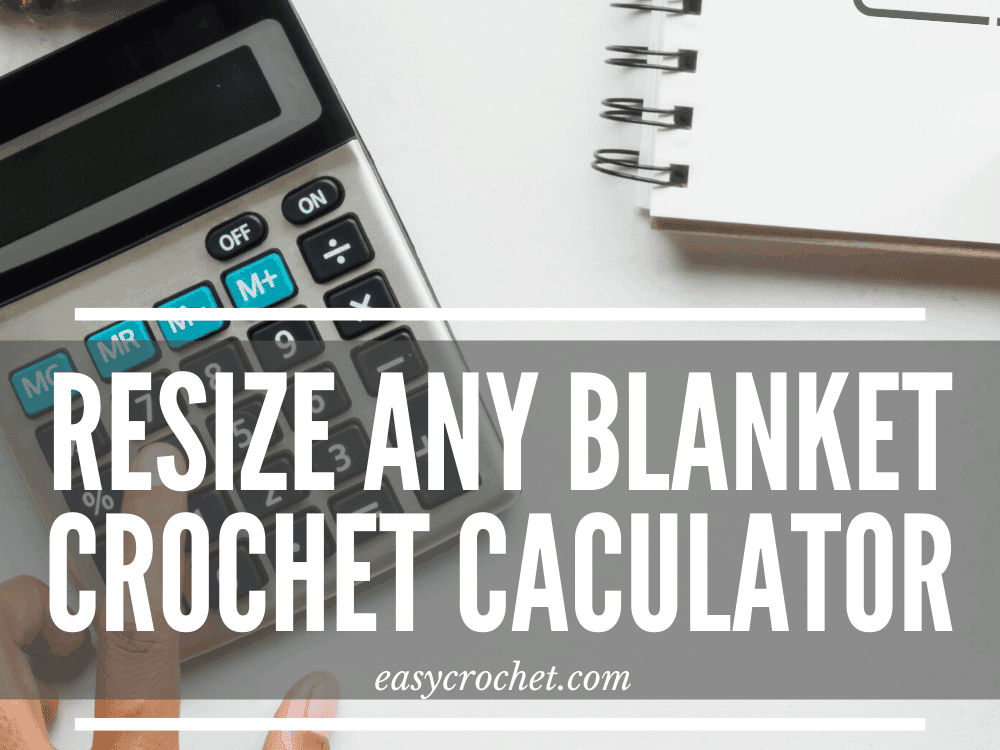 After submitting the form, the results will show you the amount of total chains you will need to start the blanket, the number of stitches and rows. If you have ever ask yourself how much yarn do I need to crochet a blanket this calculator will give you the total yarn needed for each standard blanket size.
One of the most difficult aspects of following or creating custom crochet patterns is the resizing of the sample you've made into proper stitch counts, rows and yardage for a different blanket size.
The blanket sizes provided in this resizing calculator are:
Lovey: The typical "blankie" carried around by children.
Cradle: A large and small version of a blanket that fits perfectly into a cradle.
Stroller: Sized to fit over a stroller carrier.
Crib: Sized to fit in a baby's crib.
Receiving: Used to wrap up or swaddle a baby.
Baby: The size of a baby crib.
Lap: Sized to fit on a wheelchair or someone sitting.
Throw: To be used when sitting on the couch binging Netflix.
Twin, Twin XL, Full/Double, Queen, King, and California King
How to Use the Calculator
Make a gauge swatch with the yarn + hook you are going to use. Usually, a 4″ x 4″ square.
Count the stitches across
Count the rows
Choose full swatches, so you don't break up the pattern

If it's a simple one stitch pattern this won't matter, and you can pick to create partial swatches
Sometimes patterns call for extra stitches to be added at the end of the rows you can add that next

Weigh your gauge swatch with a kitchen scale
Next, enter the total weight of the skein of yarn that is being used (this is often on the label of the yarn)
Enter how many yards or meters are in the skein of yarn you are using
Hit calculate to get all the blanket sizes, starting stitches and rows for a pattern!
Calculator