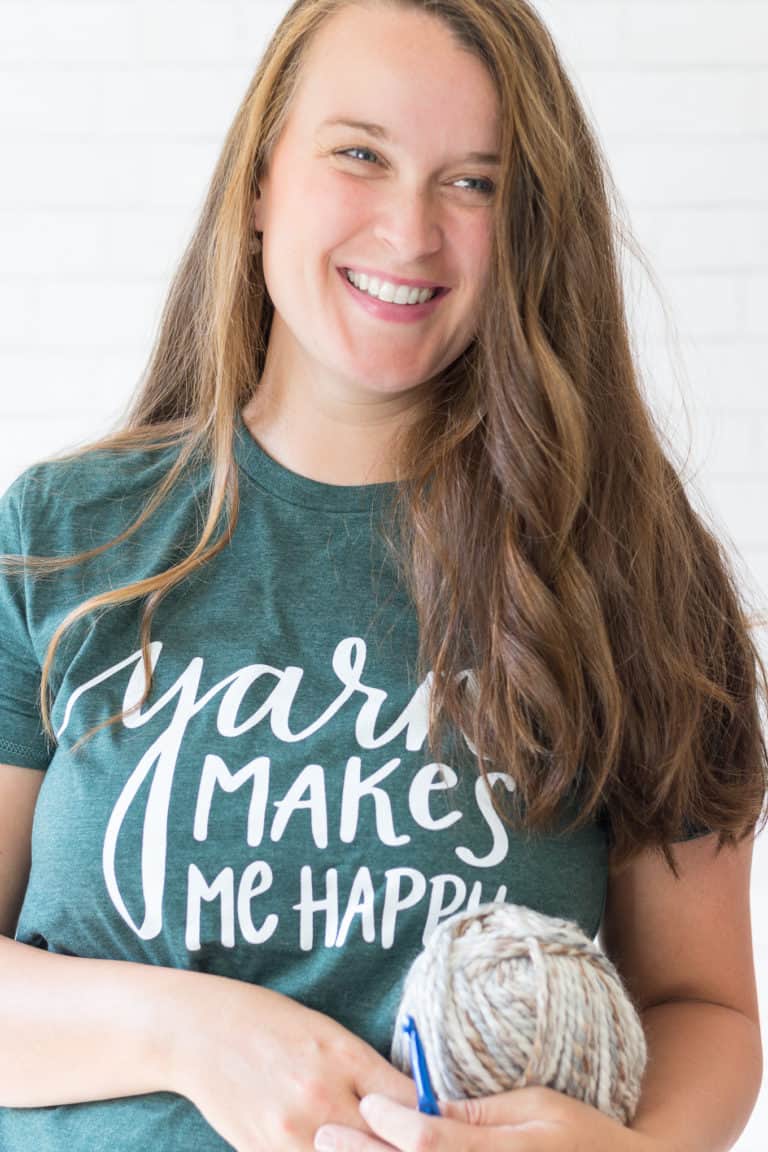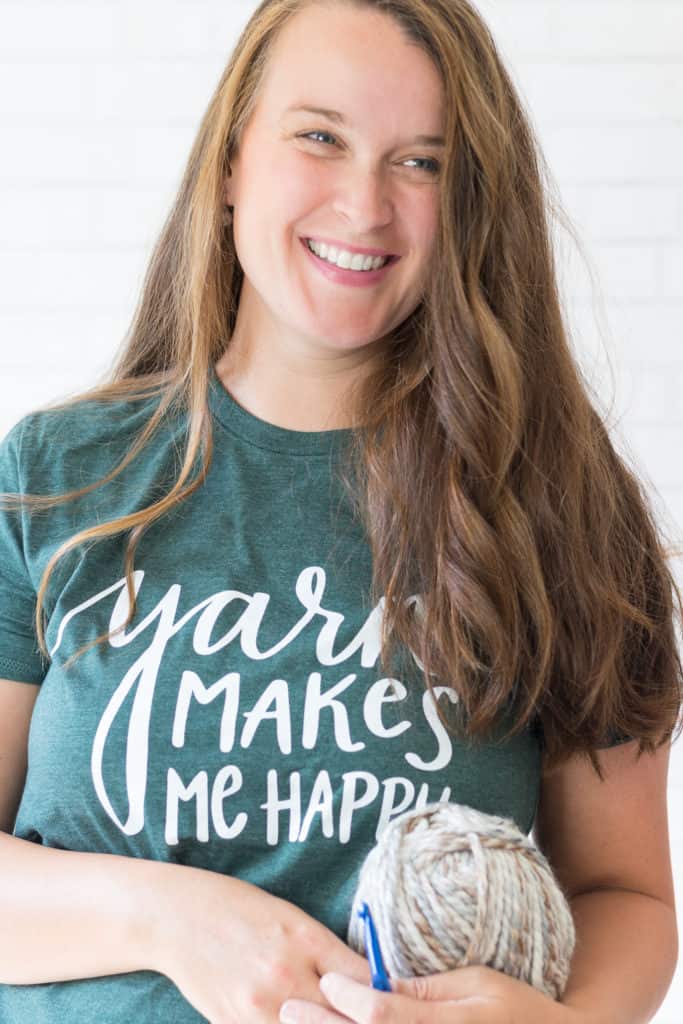 Hello – I'm Krista.
I love to crochet. I created this site to share all the patterns and tips I've learned throughout the almost 10 years of crocheting. You can check out my huge archive of free crochet patterns (there are over 400!) if you want to see if any of them would work for you.
Most days you can find me at home in front of the computer, working with yarn, designing patterns, taxiing my children to all their sports or cuddling with my pups.
I live in a small town just north of Pittsburgh, PA with my husband Chris, our three children and always-barking-at-a-squirrel rescue dogs Penn and Clyde.
We also love traveling as a family, and some of our favorites spots are National Parks, the Outer Banks and Walt Disney World!
Find Me
I'm currently a Lion Brand Yarn designer. You can find my crochet kits and other patterns on my Lion Brand page. You can also sometimes find me on the various platforms owned by the CGOA, Yarnspirations, Boye Yarn and Ravelry.
Share Your Projects
I operate private a Facebook Group for crocheters that I encourage everyone to share their projects inside. I am always hopping into the comments and helping others become the best crocheters they can become!
Some Random Things About Me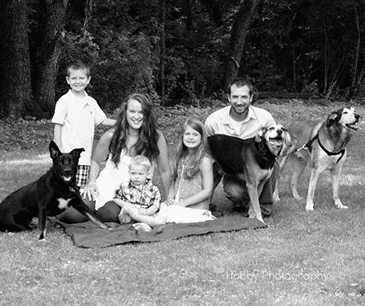 Warning – absolutely none of this has to do with crocheting…
Bon Jovi is my favorite music group of all time!
I met my husband three years before I started dating him and didn't even know it!
I love coffee! (a strong brew and in multiple quantities is best!)
My husband and I run our own business full time.
If you have a dog, chances are I will pet it. 🙂
You can also find me over at knittingandstitches.com, makingaspace.com, oldhistorichouses.com, afoodtray.com and occasionally, my husband's sites parksandtrips.com and beermaverick.com.
Anyway, let's connect if you also have a love of crocheting. You can find me on Pinterest, Facebook, or Instagram! Don't forget to sign up for my newsletter, so you'll never miss out on a free pattern release.
If you'd like to chat about your crochet projects, please contact me anytime.
Happy Crocheting!