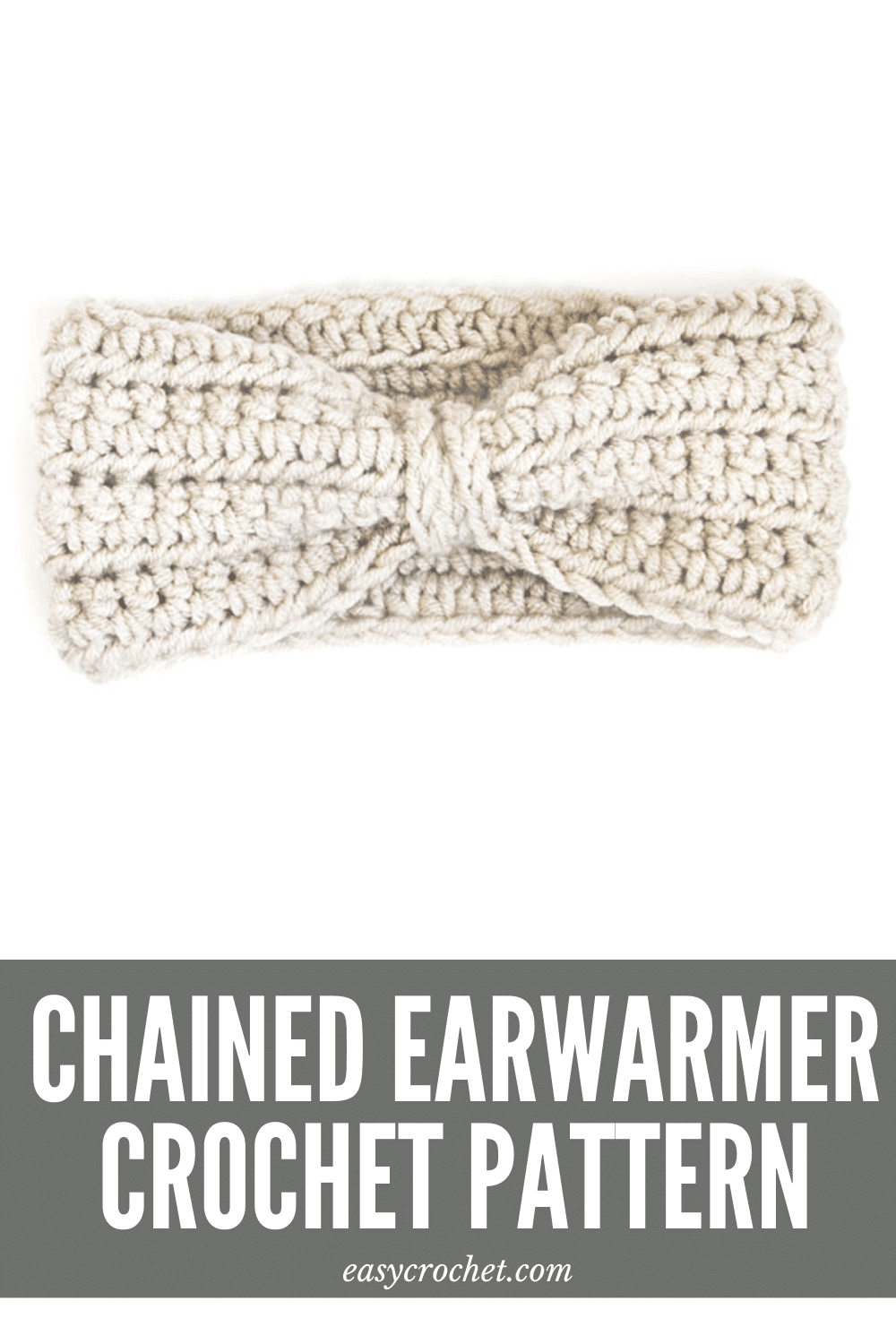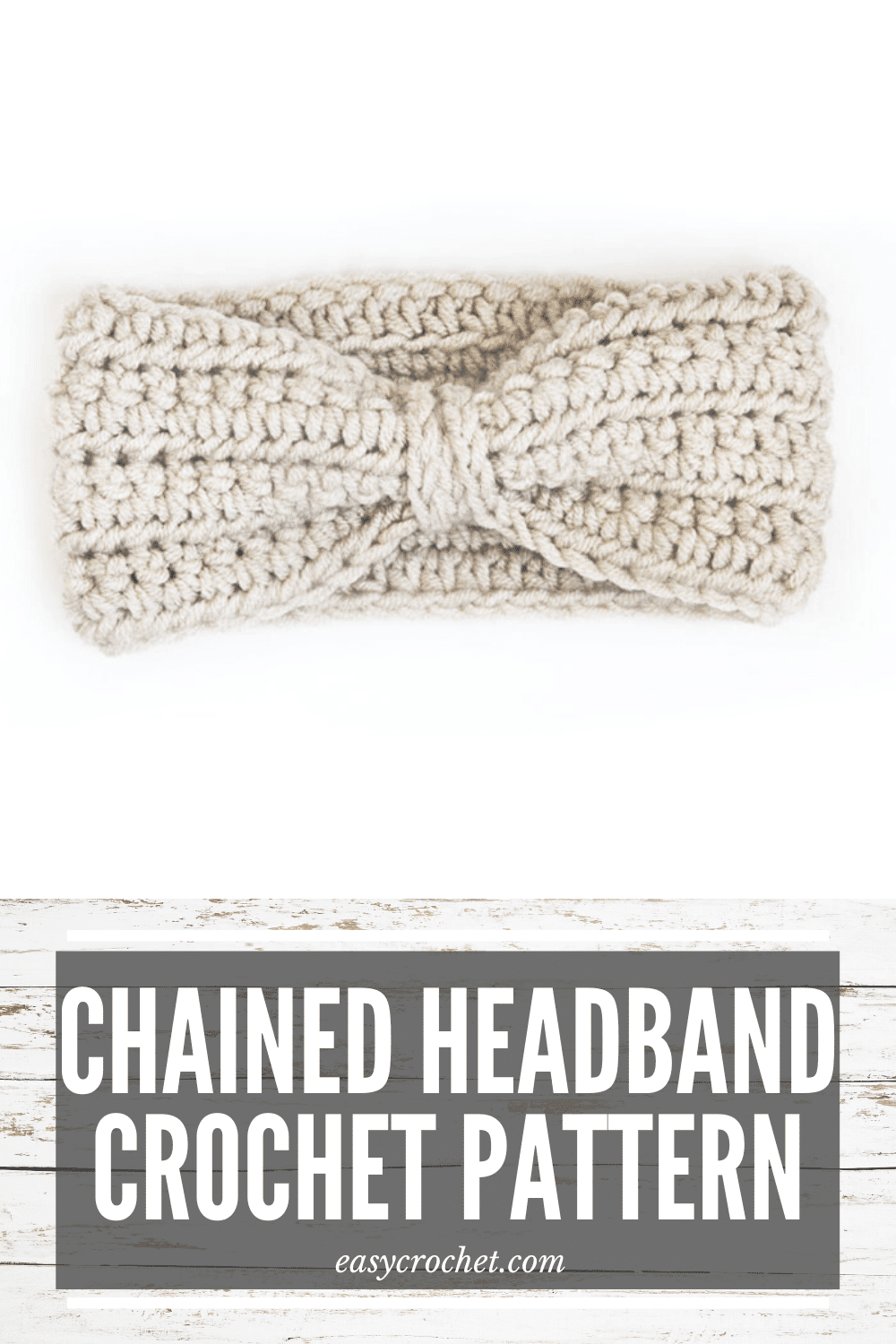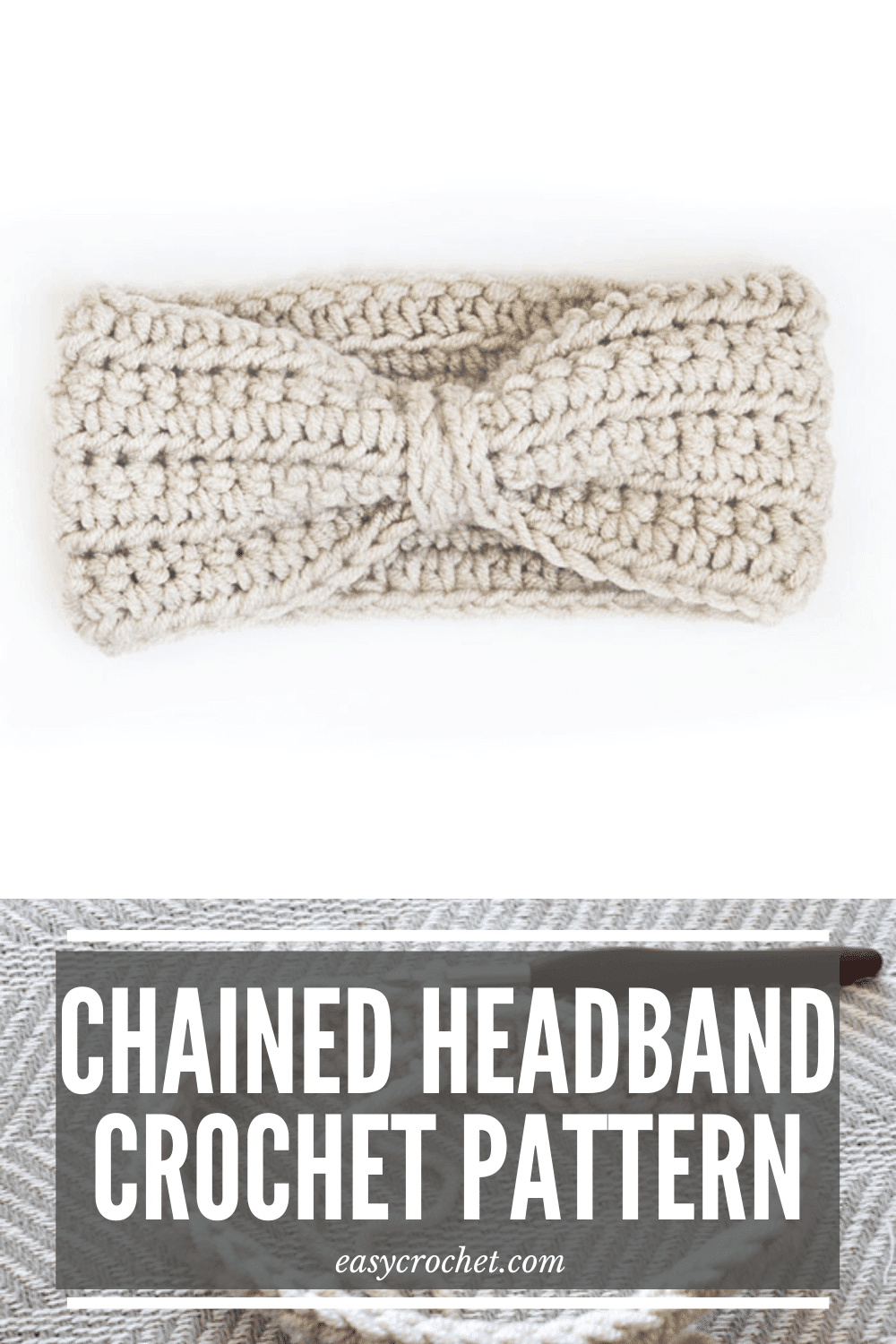 If you have been looking for an ear warmer crochet pattern then you have come to the right place! I will explain to you how to make it in seven different headband sizes and the best part… it's a free pattern!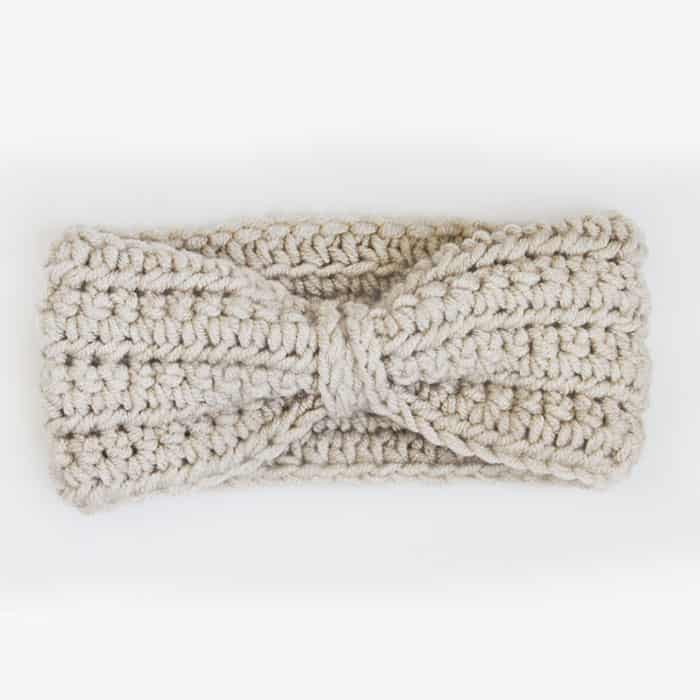 Read on down to find the free crochet headband pattern or purchase the PDF version in the Easy Crochet Shop!
Are you planning on making a few different types of ear warmers? Try the free knotted headband, the wrapped ear warmer, or explore the Easy Crochet archives for more free patterns.
Happy Ear Warmer Making!
This Tutorial Is Simple and Great for New Crocheters!
This headband is a great first project to try when learning how to work in the round. I'd recommend using the correct gauge (stitches per inch) for the proper fit. If this headband is crocheted loosely it will be too big and if it is crocheted tightly it will be too small. Learn more about gauge if you'd like a refresher.
This simple pattern is quick to work up, easy to make (basic stitches!) and would be perfect for giving as a gift! Because of the simple stitches, this truly is a great ear warmer pattern for beginners to try who wants to make something in the round to try. Scroll on down to check out the headband crochet pattern to get started.
Chained Crochet Earwarmer Pattern
Before we get started, I wanted to mention that this crochet headband pattern is part of a more extensive list of awesome designs that were released this month called Project Crochet!
(You can find the links to all their projects at the bottom of this post)
My contribution to this collection is the chained crochet headband pattern (Or ear warmer depending on what you prefer to call it) which is a simple pattern that takes little time to make.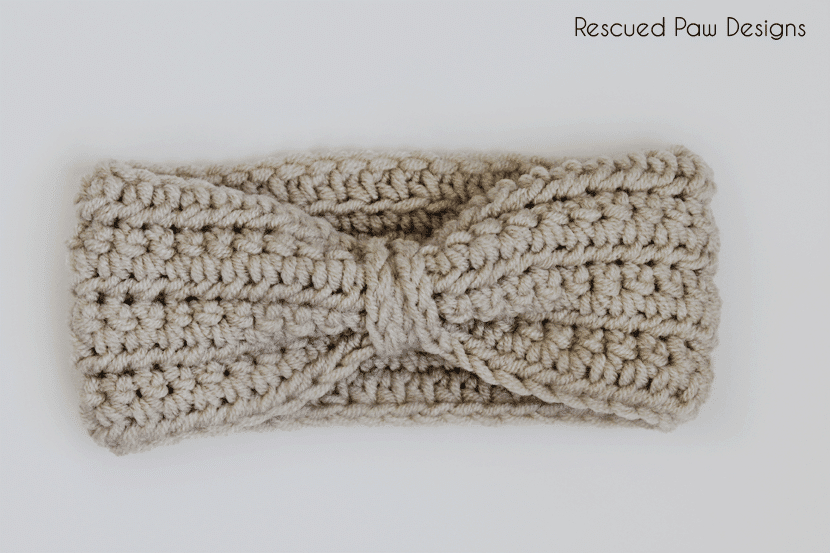 The Yarn That's Perfect for This Crochet Headband
When deciding on what yarn to use I choose one of my favorites Lion Brand Woolspun because it's soft, comfortable to work with and comes in a variety of beautiful colors! Did I mention that it is a warm and cozy yarn! I highly suggest using this yarn because it really will make this the best chunky crochet ear warmer pattern.
If you can't find this yarn then I suggest trying Color Made Easy by Lion Brand which is a very similar yarn. It has a lot of the same texture and is about the same thickness so it would work great for this pattern! Click the yarn image below to check out these yarns!
There Is Enough Yarn to Make Two Headbands
Plus, as a bonus, there is enough yarn in each skein that you can make at least two headbands out of it! It's a win-win! This comfortable crochet ear warmer is simple to make because I only used the half double crochet stitch and single crochet stitch which makes this headband work up pretty fast!
Learn more about each crochet stitch below.
The simple stitches also make it a perfect beginner-friendly project! I think it would be an ideal pattern to start with for someone who is just learning how to crochet in the round.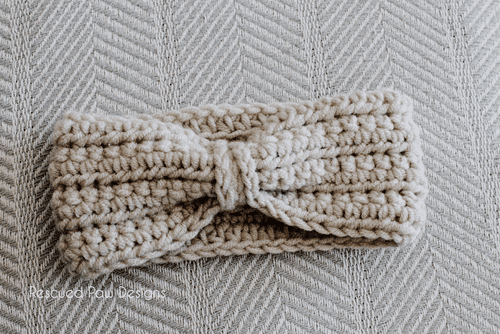 How Do I Get the Headband Crochet Pattern?
There are a couple of ways to support us. First by purchasing your very own copy of our NEW crochet pattern E-book. Secondly, by buying a stand-alone PDF version of this chained ear warmer pattern that comes with seven different sizes. Otherwise, you can still find the free pattern here on the blog below.
If you think you are ready to learn how to crochet a headband ear warmer, then keep on scrolling on down to find the FREE pattern and photo tutorial!
Happy Crocheting!
Free Crochet Earwarmer Headband Pattern
Skill Level: Easy
Materials
Notes
Crochet Abbreviations
Sizing
Gauge
Please read this part!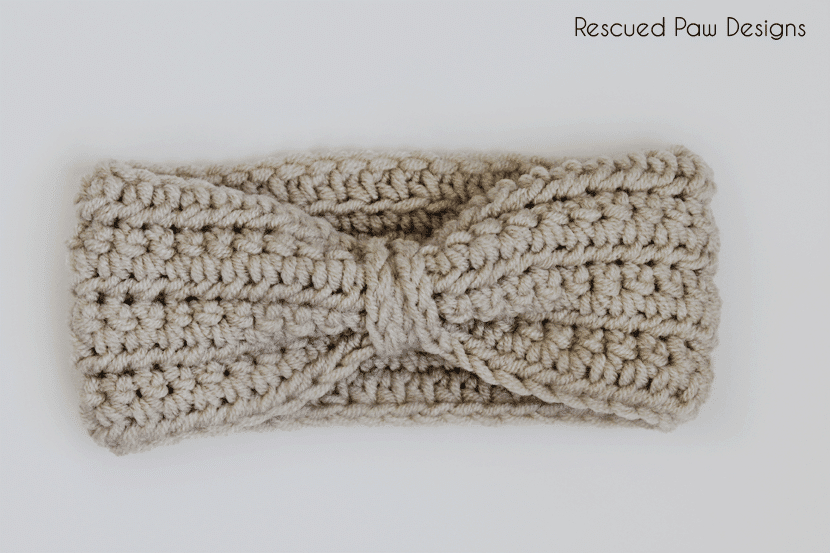 Headband Size Chart & Yardage
| | Height | Cir. | Starting Chs | Yardage |
| --- | --- | --- | --- | --- |
| Preemie | 4 | 9 | 36 | 42 |
| Baby | 4 | 14 | 42 | 56 |
| Toddler | 4 | 16 | 48 | 70 |
| Child | 4 | 18 | 54 | 85 |
| Tween | 4 | 20 | 60 | 99 |
| Woman | 4 | 21 | 63 | 106 |
| Man | 4 | 22 | 66 | 113 |
Sizes are listed in inches. Height & Circumference. Yarn is in yards.
The Pattern Steps
Sizes listed are as follows: Preemie (Baby, Toddler, Child, Tween, Woman, Man)
Round 1: With the 5.5 mm hook ch 36 (42,48,54,60,63,66), sl st to first ch forming a circle, making sure not to twist ch.
Round 2: With the 6 mm hook ch 1, hdc in every st around, sl st to the top of first hdc NOT the ch. 36 (42,48,54,60,63,66)
Round 3: ch 1, sc in every st around in the bl only , sl st to the top of first sc, not the ch 1. 36 (42,48,54,60,63,66)
Round 4: rep round 2.
Round 5: rep round 3.
Round 6: rep round 2.
Round 7: rep round 3
Round 8: rep round 2.
Round 9: rep round 3. do not fasten off.
Finishing: Without fastening off ch 25 (this is still connected to the ear warmer) then wrap around the seam of the ear warmer 3 times, sl st to top of the first hdc of last round, fasten off and weave in loose ends throughout!
I hope you enjoy making this crochet ear warmer pattern for beginners! Now that you are a pro at headband making why now whip up some of these quick crochet ear-warmers for everyone you know!

You May Also Like These Other Crochet Favorites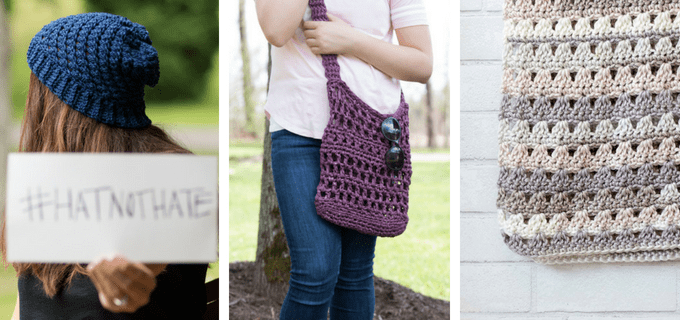 Leigh Hat, Milo Tote & Alissa Throw

Connect With Us!
If you have any questions, please feel free to contact me on my Facebook page! If you liked this crochet headband, then you may also like my other pattern below that is quite similar!
Related Pattern: Knotted Crochet Headband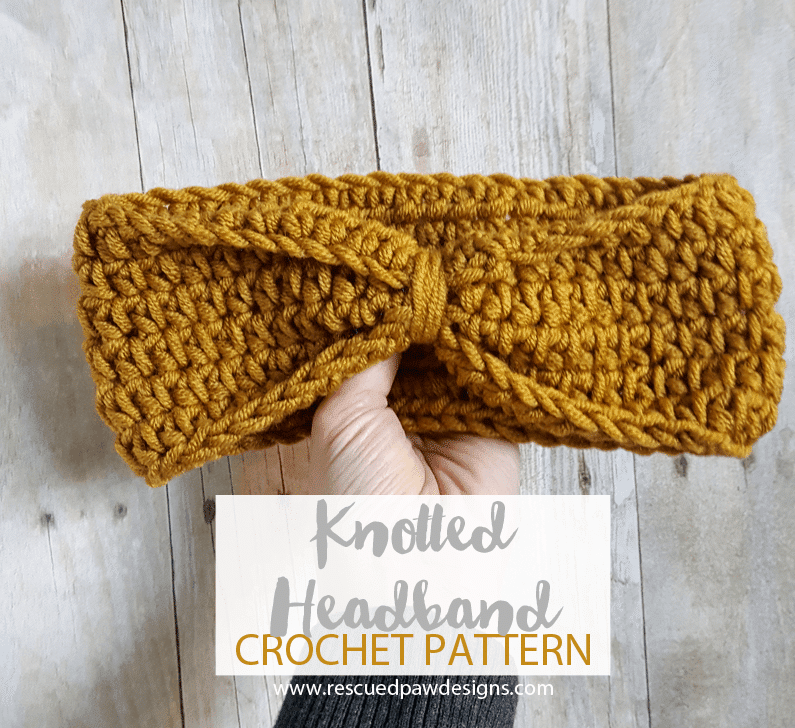 Below is the awesome list of other great crochet projects so don't forget to check them out!
Crochet Pillow Cover | Seven Alive (no longer available)
You May Also Like