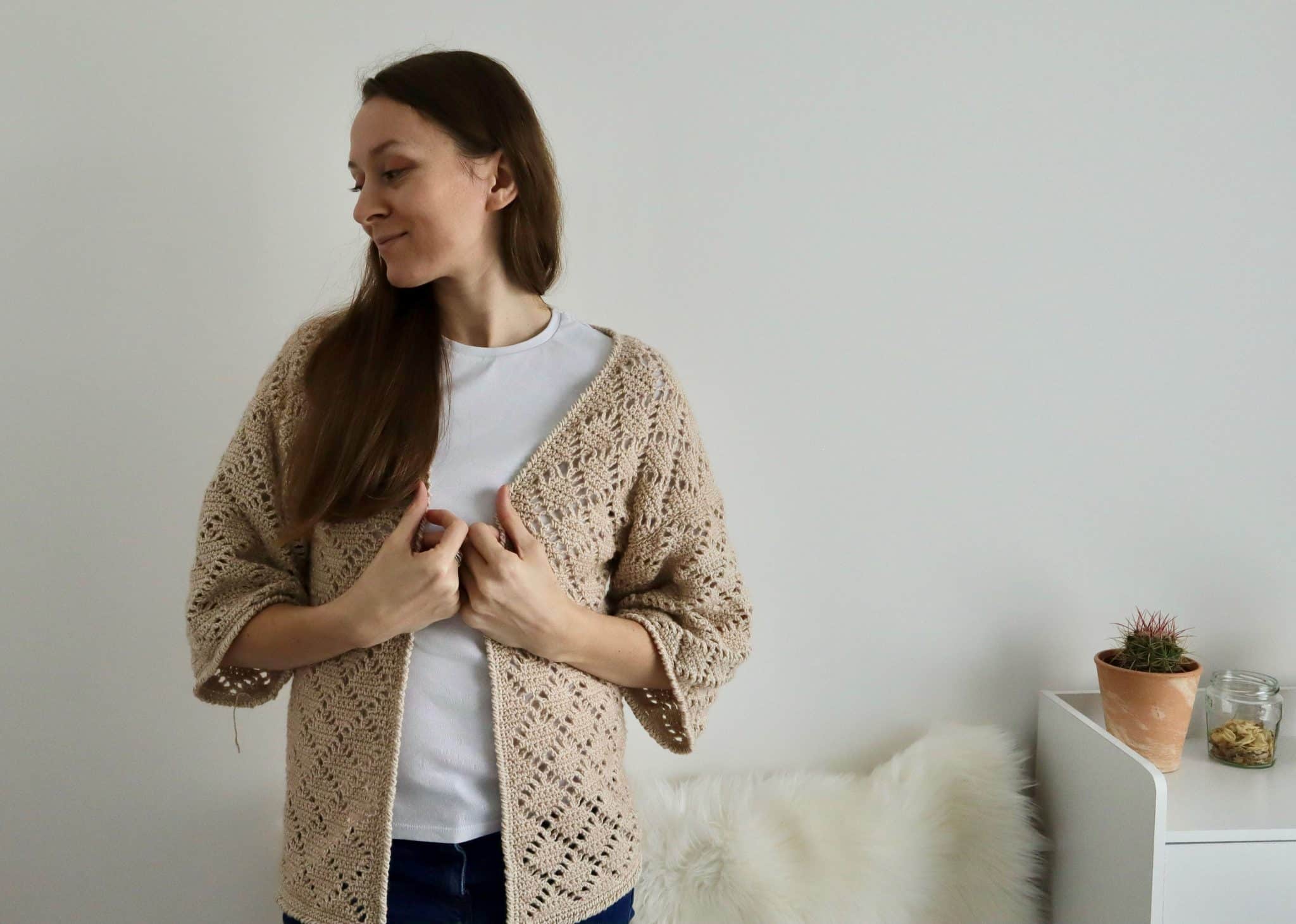 The Laura Cardigan is the perfect layering option when you need that something extra over your t-shirt or a blouse. The Diamond stitch pattern is deceptively easy to crochet and memorize, so your stitches will be flying off the hook, and your piece will be finished before you know it.
When I designed this piece, I aimed to create a simple garment with the easiest possible construction, while adding a little sophistication using the diamond stitch pattern. This is done using chains, single and double crochet, so even crochet beginners can have a go at this pattern, as these are the stitches that new crocheters learn at first.
This crochet pattern and image are property of Exquisite Crochet UK.