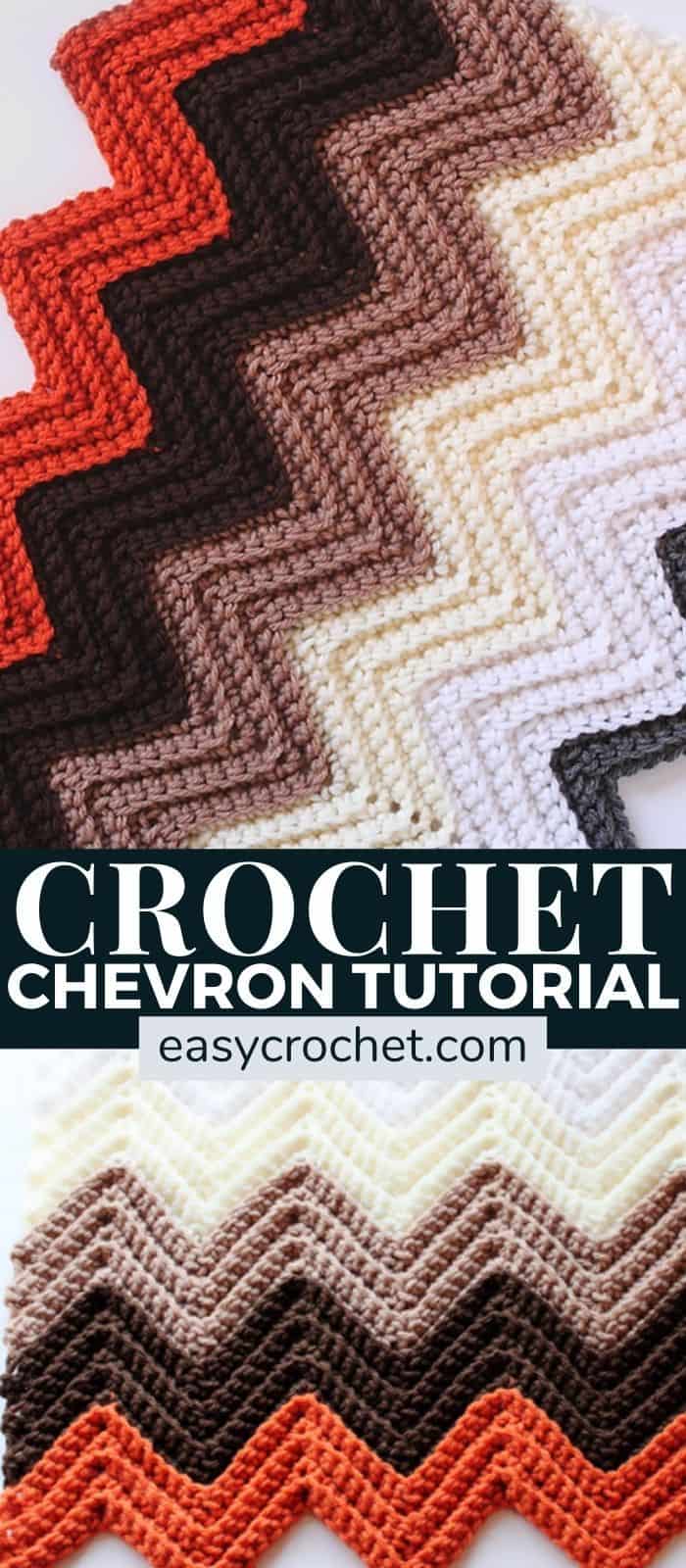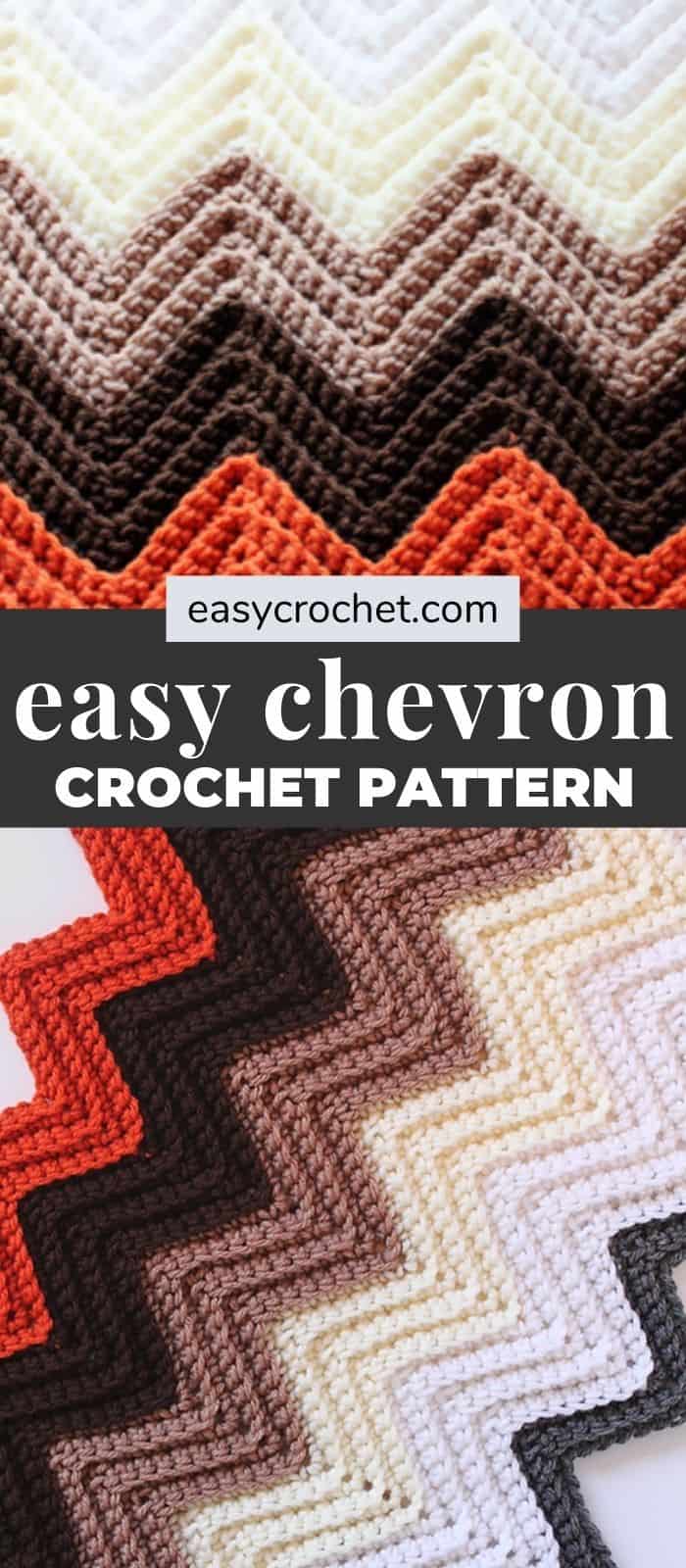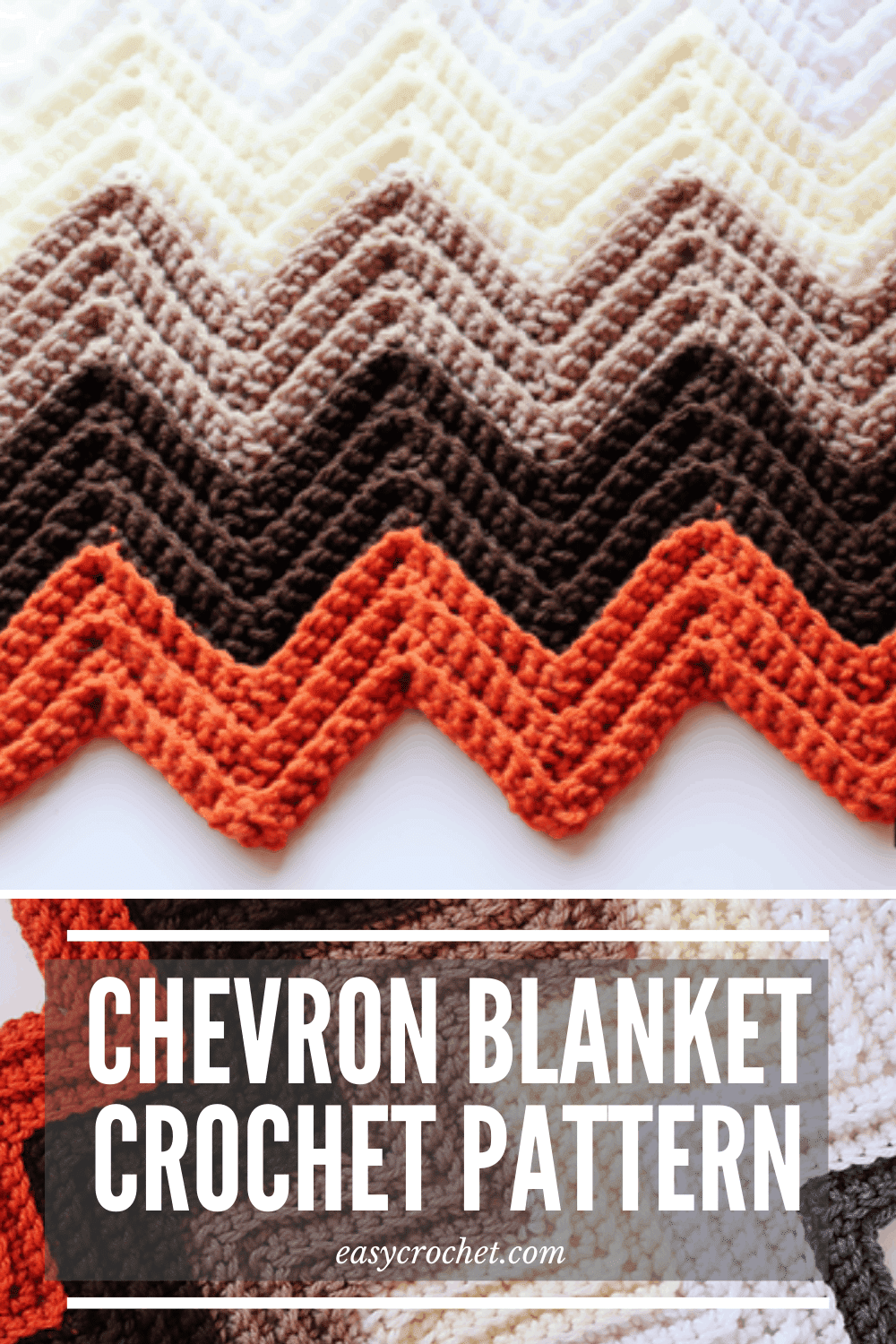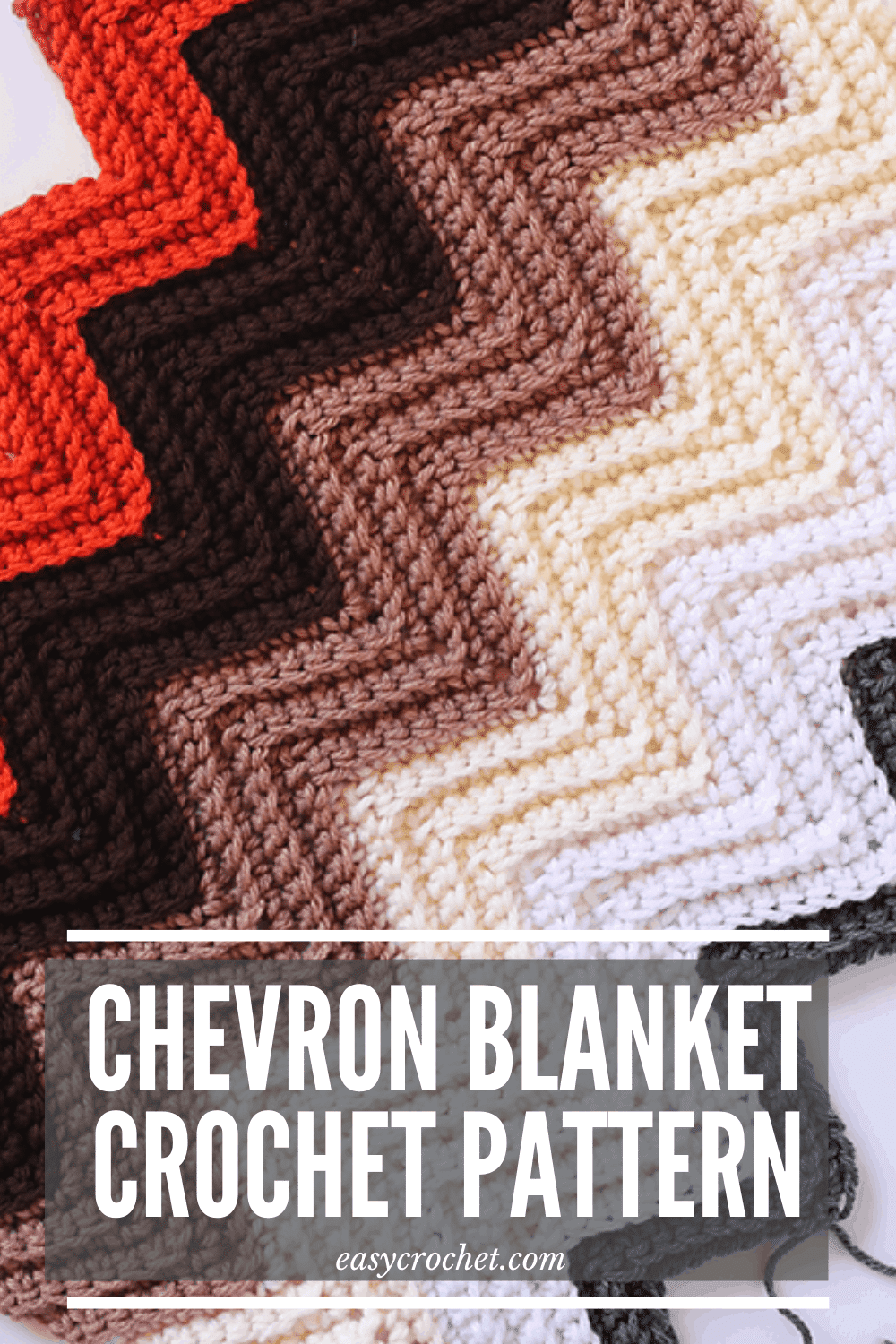 Are you looking for a fun but easy to crochet chevron pattern? Look no further!
You can learn how to make a 70s style, easy, chevron crochet blanket pattern today with the free chevron blanket tutorial below! If you can single crochet, then you can make this blanket in no time at all. Read on to get started, and you can start enjoying this simple chevron pattern.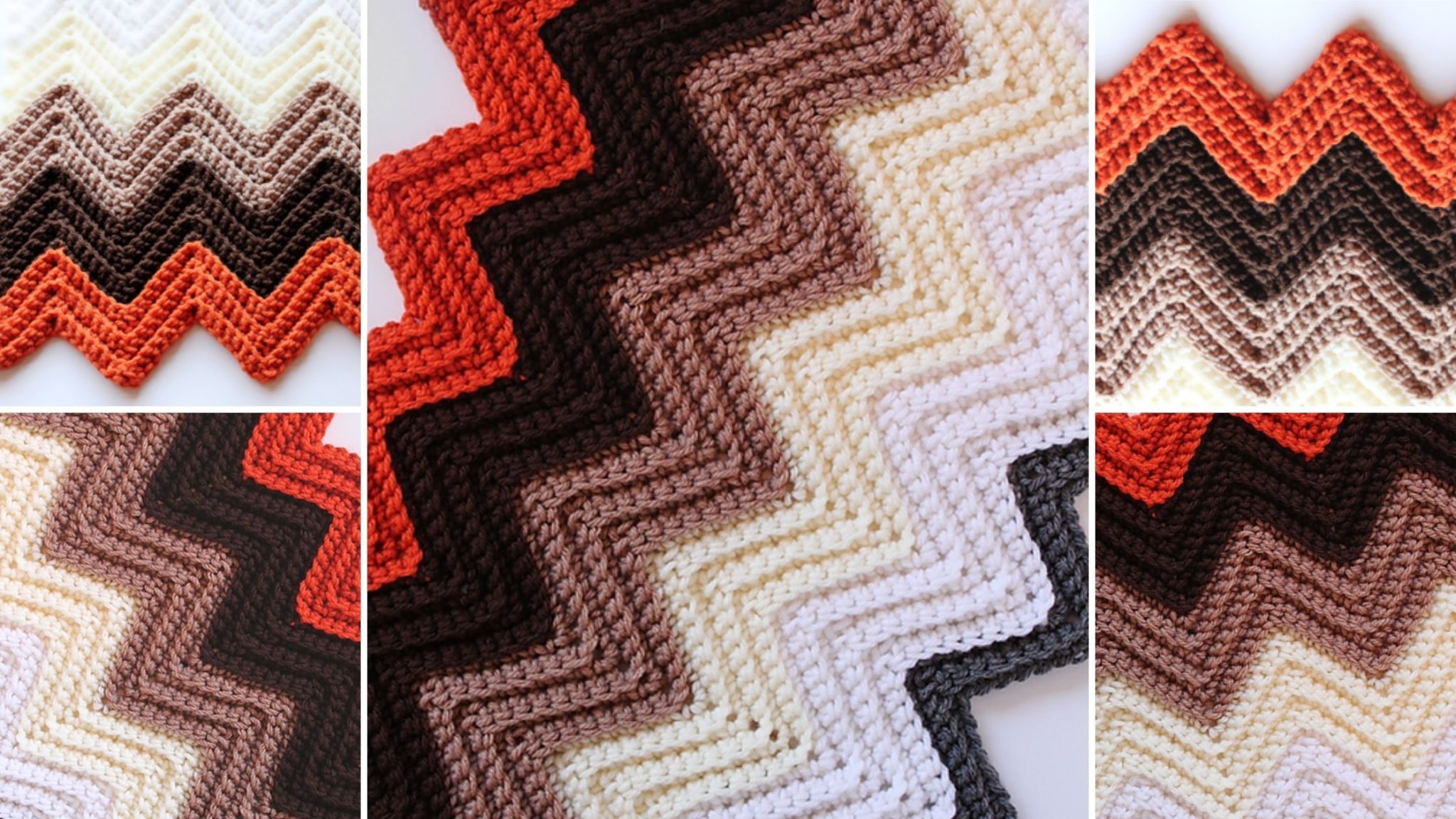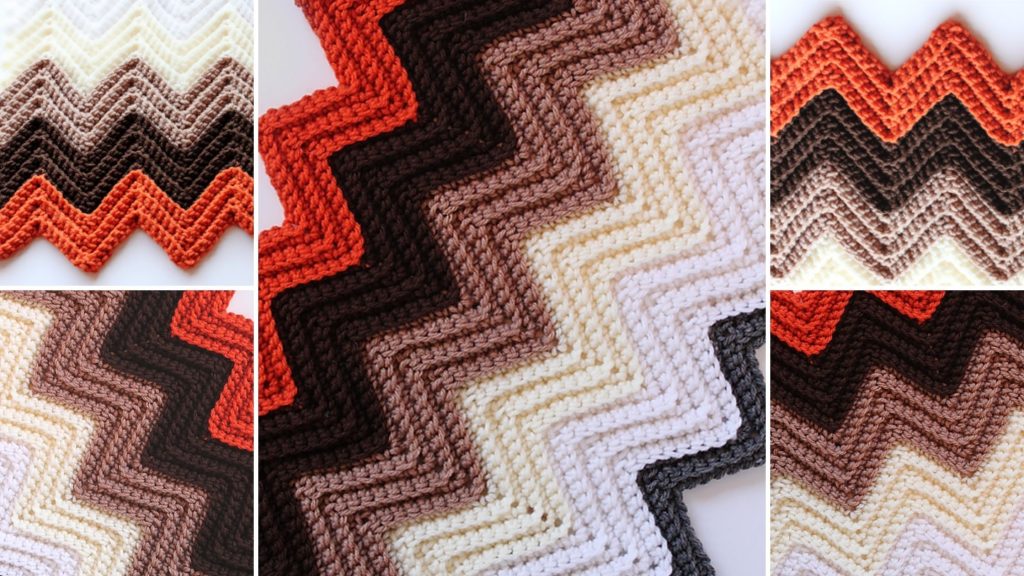 If you would love more free chevron crochet pattern designs, then you should also try my neutral chevron pattern, chevron dishcloth pattern, or browse eight of my chevron pattern favorites.
I am so excited for you to try this chevron stitch crochet design! It is so fun to work up, is an effortless project, and looks fantastic as a blanket. I know that you will love this pattern as much as I do! This pattern is perfect to keep for yourself or to make as a gift. This classic yet fun pattern is easy to love! Happy Crocheting!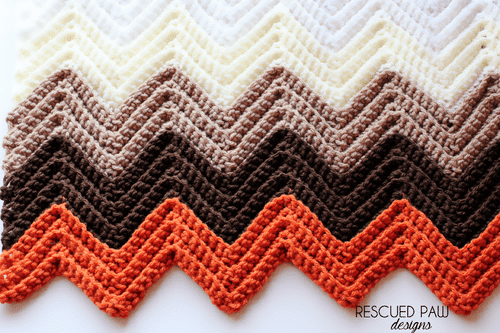 Easy, Chevron Pattern Crochet Blanket
This single crochet chevron blanket is easy, and it is a blanket that you must make. The main reason that I love this blanket is because it is made with a simple, beginner-friendly stitch.… the single crochet!
The single crochet stitch is a basic stitch. This stitch is super easy to master, which makes learning a chevron pattern using this stitch easy!
This single stitch crochet chevron pattern is so easy to learn. This easy chevron pattern is excellent for those who are new to crochet or those who are experienced with crochet and are looking to try something a little different. Either way, you will love it! I promise!
The simple stitch repeat, not to mention single crochet, is one that you can absolutely master in no time at all. It is designed almost like my other pattern, the Crochet Chevron Neutral Blanket Pattern. This is another excellent and easy to learn chevron pattern, if you are in the mood to make more chevron blankets.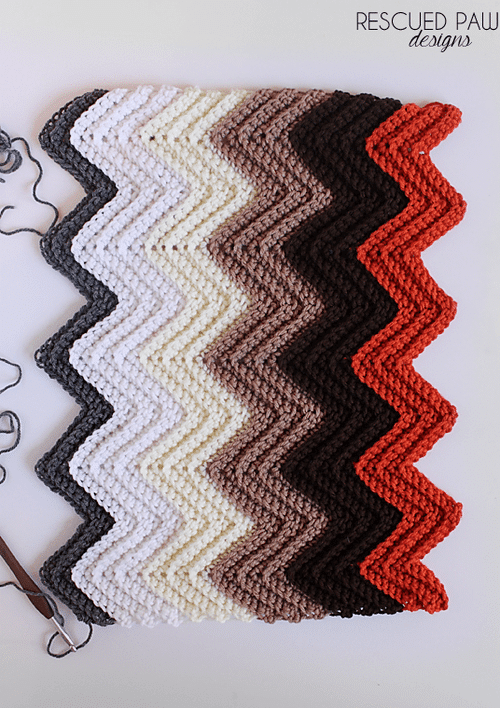 Finding the Perfect Yarn for a Chevron Blanket
The best type of yarn for this chevron blanket is a worsted weight yarn or medium four weight yarn. I used the Impeccable Yarn brand from Michael's, which comes in a wide variety of colors. The many options for colors to choose from will allow you to make your chevron blanket truly yours! The color choices will also make it easy to customize this blanket as a gift.
Need a substitute yarn? If you would like to get similar results to the blanket I made using fall colors, I recommend Vanna's Choice as a great alternative. It has the same weight as the Impeccable Yarn and comes in a lot of the same colors.
Take a look below to find a favorite color to use to make your chevron blanket!
The Vanna's Choice yarn is fantastic. It holds up well to my kids' daily antics and washes beautifully. If you cannot find Vanna's Choice, we would suggest Caron Simply Soft, which is a beautiful yarn with fantastic drape!
I do not think you will be disappointed with either yarn choice. Vanna's Choice just so happens to be my favorite acrylic yarn to use for all of my blankets.
This Crochet Chevron Blanket is Worked up in the Back Loop
For this single crochet, chevron blanket pattern, we will be crocheting in just the back loop of each stitch. This will create an excellent ridged texture in your chevron blanket.
The back loop is easy to find on a stitch. If you are looking at a stitch from the top, you will see the two loops. You will want to work into the loop that is furthest away from you, which is the back loop!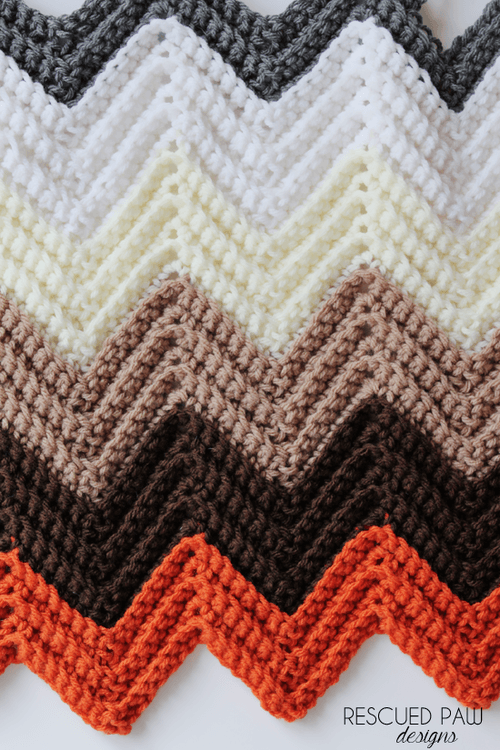 Changing the Size of a Chevron Blanket
You will need to use a starting chain in a multiple of seventeen to start. Then, you will chain an additional fifteen to whatever length of starting chain you picked to start your blanket.
This is the perfect blanket to customize to just the size you need! You can use this blanket sizes chart to get a perfect size for your chevron blanket every time. The purpose for your blanket will influence the size that you want to make.
If you are making the blanket for a baby, you can easily review the chart to help you choose a smaller size. You can also use the chart as a helpful tool to help make a larger blanket to better suit your needs.
Chevron Blanket: Great for Beginners
I recommend anyone who is new to crochet to give this easy, chevron blanket pattern a try, and these blankets, too. This pattern is full of simple, single crochet stitches throughout and is the perfect beginner project.
To spice up this easy, chevron blanket pattern, I added a bit of texture by crocheting only in the back loop of every stitch. This creates a ridge and gives the blanket a bit more character. This is a win-win!
Ready to Start on this Chevron Blanket Pattern?
Read below for the free chevron stitch tutorial, or as some may say "zigzag stitch," to get started on your blanket today!
I am so excited to see all your finished chevron patterned projects!
Single Crochet Blanket Chevron Pattern
Skill Level: Easy
Materials
Yarn: I used a worsted weight four yarn. The amount of yarn needed will vary with the weight used, size of the blanket, etc.
Crochet hook: Choose whatever size the yarn recommends on the yarn label.
Yarn needle: This will be used to weave in ends at the end of your project.
Scissors
Notes
Sc2tog: Single Crochet two Together
Sc: Single Crochet
Written in standard U.S. terms.
I recommend counting then recounting your stitches for each row. It is very easy to skip or add a stitch with a chevron pattern design.
Pattern Steps
BEGINNING CHAIN: Chain a multiple of 17, then chain an additional 15.
ROW 1: 1 Sc in 2nd chain from hook. 1 Sc in each of next 5 chains. 3 Sc in next chain. 1 Sc in each of next 7 chains. * skip 2 chains. 1 Sc in next 7 chains. 3 Sc in next chain. 1 Sc in of next 7 chains. Repeat from * across until you reach the end of the row, turn.
ROW 2: Working in back loops only (see picture below) and throughout the rest of the pattern.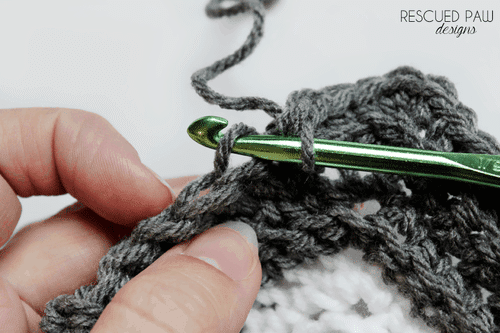 ROW 2 continued: Chain 1, skip the first stitch, sc2tog.
Learn how to sc2tog below.
How to Single Crochet Together
Pick up a loop in each of the two stitches you will be crocheting together, yarn over, and draw through all 3 loops on hook.
Pick up a loop.
Pick up another loop in the next stitch.
You will now have three loops on the hook.
Yarn over and draw through all the loops on the hook.
The Pattern Continued
ROW 2 continued: 1 Sc in next 5 stitches. 3 Sc in next stitch. * 1 Sc in next 7 stitches. Skip next 2 Sc. 1 Sc in each of the next 7 stitches. 3 Sc in next stitch. Repeat from * across until you reach last 7 stitches. 1 Sc in the next 5 stitches. Sc2tog in the last 2 stitches, turn.
ROW 3: Ch1, sc2tog, 1 Sc in next 5 stitches, 3 Sc in next stitch. * 1 Sc in next 7 stitches, skip next 2 Sc. 1 Sc in each of the next 7 stitches. 3 Sc in next stitch, repeat from * across until you reach last 7 stitches. 1 Sc in the next 5 stitches. Sc2tog in the last 2 stitches, turn.
Finishing: Repeat row three (3) for the pattern.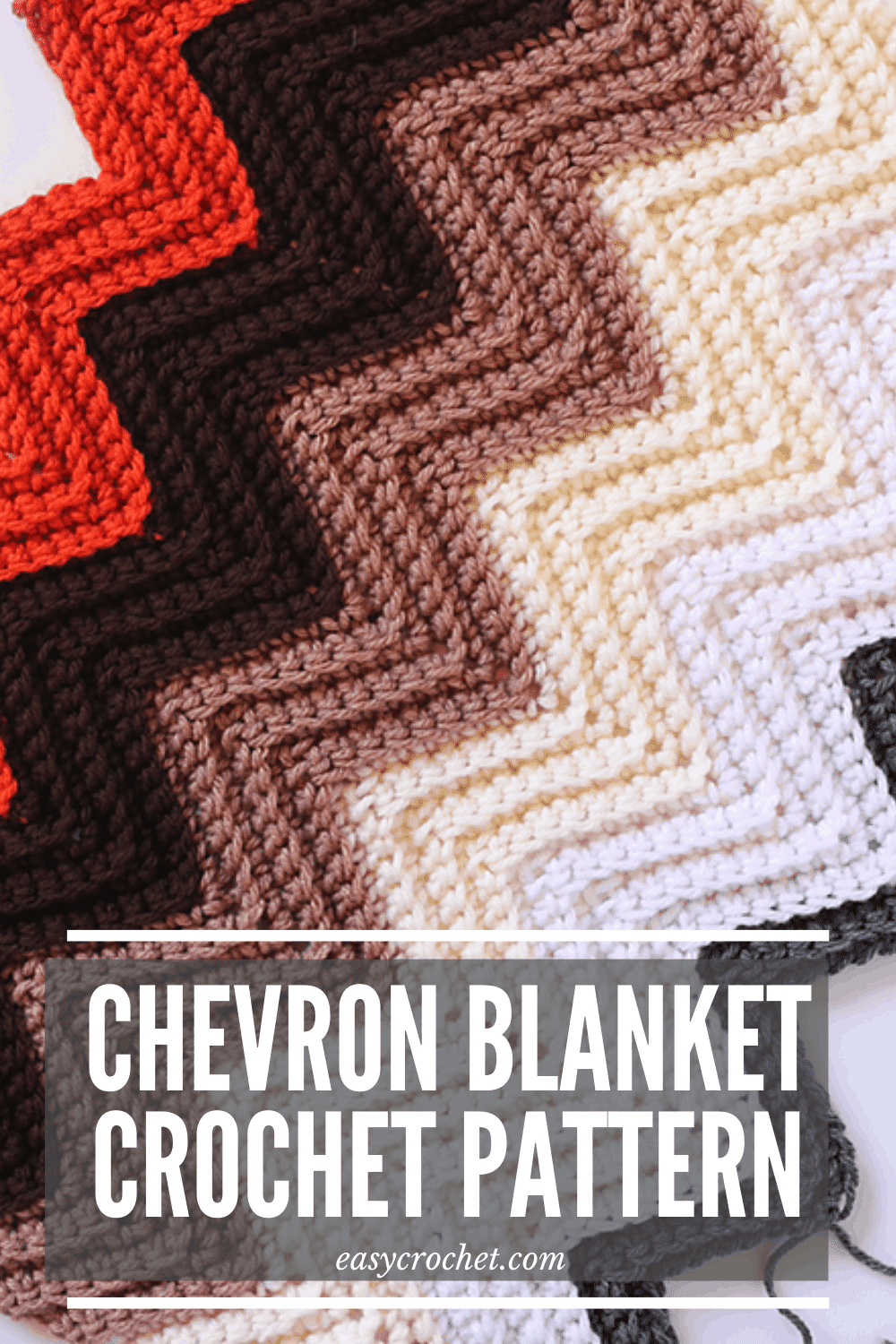 If you decide to make a blanket with this chevron pattern and need help with changing colors, check out my tutorial on how to change yarn colors in crochet. If you are new to changing colors in a pattern, this tutorial will be very helpful to you.
I hope you enjoyed this single crochet chevron blanket pattern. If you have any questions, please feel free to ask in the comments below or on our Facebook Community.
P.S.: If you would like to try a chunkier but similar version of this pattern, I would suggest checking out my Chunky Chevron Blanket Pattern!
You May Also Like These Other Chevron Patterns