Free Mini Crochet Basket Pattern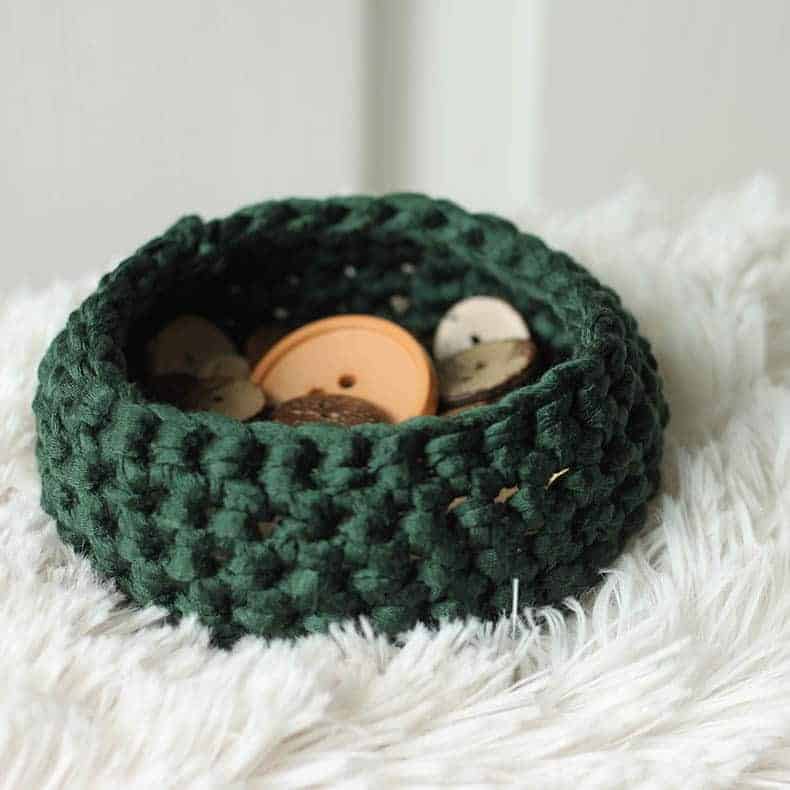 Free Mini Crochet Basket Pattern
Learn how to make this simple crochet mini basket today with this FREE crochet basket pattern! It is perfect for your desk or tabletop to store those knick-knacks while you aren't using them! Do you want even more basket patterns? Explore this roundup of 20 FREE crochet baskets you could make today.
I was so glad when I got my hands on some new Tina Tape Yarn from Wool and the Gang! I whipped up this tabletop mini basket in about 20 minutes, which is always a positive! And now I have a great place to store my never-ending supply of buttons!
The Eco-Friendly Yarn That's Perfect for These Crochet Baskets!
You probably have seen this yarn all over the internet and also most likely were drooling about it just like me! It is just as amazing in person! I love the fact that this yarn is 100% vegan, uses no harmful chemicals, and saves water.
Yep, this fantastic yarn made with fiber from sustainably sourced eucalyptus trees is excellent for the environment. How awesome is that! Find out more about Tina Tape Yarn and get some for yourself! 🙂
T-shirt Yarn Works Great for This Mini Basket Too
If you can't get your hands on this yarn, you could also use t-shirt yarn in its place and still get the same result! This yarn is a worsted weight yarn so even if you would prefer to use something like Lion Brand Vanna's Choice that would work too!
Hold Two Strands of Yarn Together To Make The Basket Sturdier
To make my basket as shown, I held two strands together of the Tina Tape yarn and worked the pattern as written! I prefer using two strands held together because it makes the basket much sturdier! There is so much yarn, one could quickly get 10+ baskets from just two skeins of yarn, so be prepared to have a basket overload!
Ready to get started? Do you have too much stuff on your desk? Then follow the free pattern instructions below to make your own table-top mini crochet basket. I can't wait to see them! I am so excited for you to start this quick basket!
Happy Crocheting and Happy Basket Making!
Tabletop Mini Crochet Basket Pattern
Skill Level: Easy
Materials
2 Skeins of Tina Tape Yarn from Wool and the Gang or any medium weight four yarn
Scissors
Notes
Written in Standard US Terms
If you find your basket isn't tall enough, just add more rounds of single crochets until you reach the desired height.
The Free Crochet Mini Basket Pattern
To make the Table Top Mini Basket, follow the Mini Basket Pattern that can be found here.
That's it! Weave in all the loose ends (which will be two) with a yarn needle and fill up that basket with whatever you want!
When using this yarn, the basket will be a little shorter than the original, but you can add more height by increasing your rounds of single crochets if you prefer. 🙂
Like this basket pattern? You may also enjoy the list I put together below too!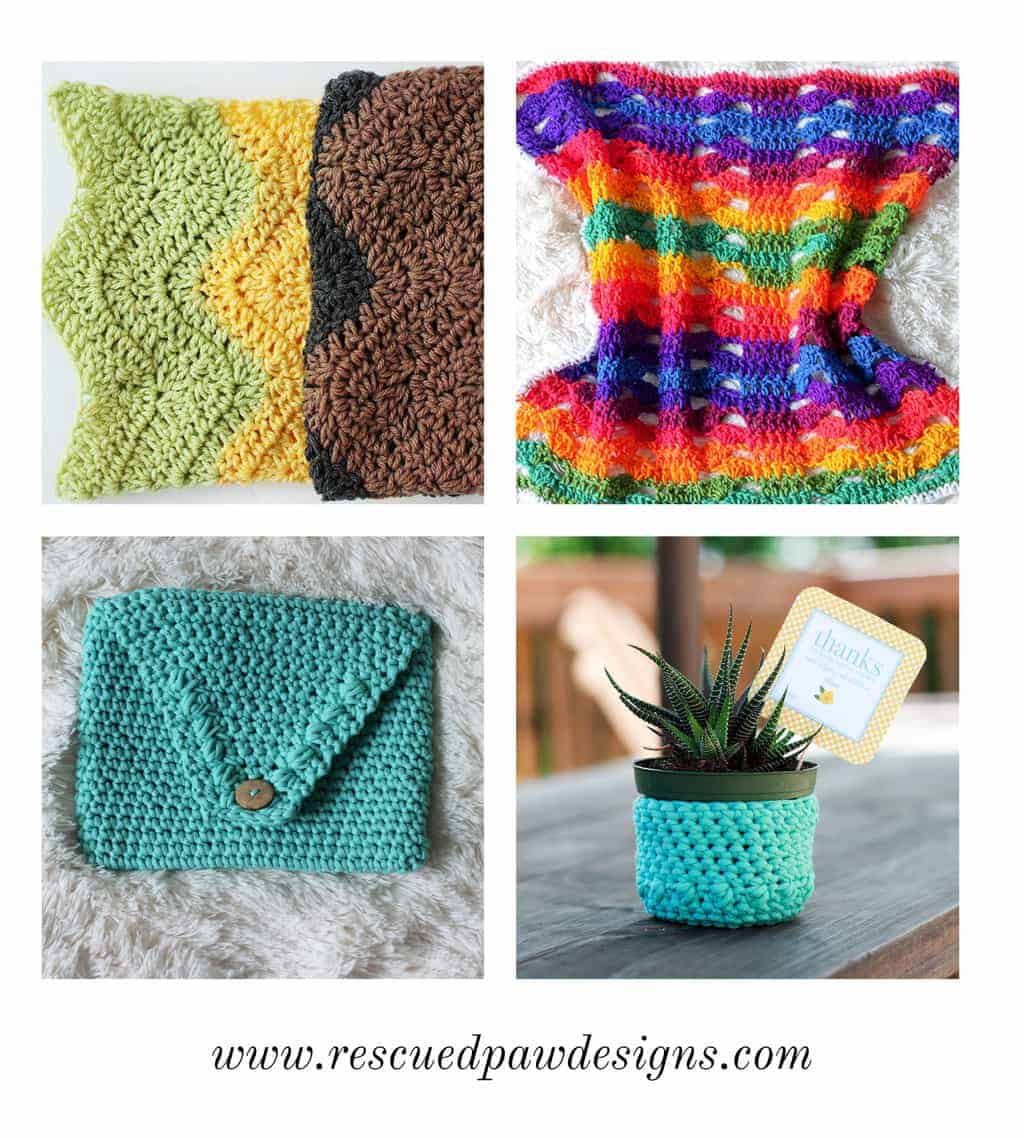 Modern Baby Ripple Blanket Pattern
Rainbow Cluster Blanket Crochet Pattern
Beach Glass Clutch Crochet Pattern
I hope you enjoyed the Table Top Mini Basket and if you need any clarification, please be sure to ask by contacting me at krista@easycrochet.com, and I'd be glad to help.
You May Also Like These Crochet Basket Patterns