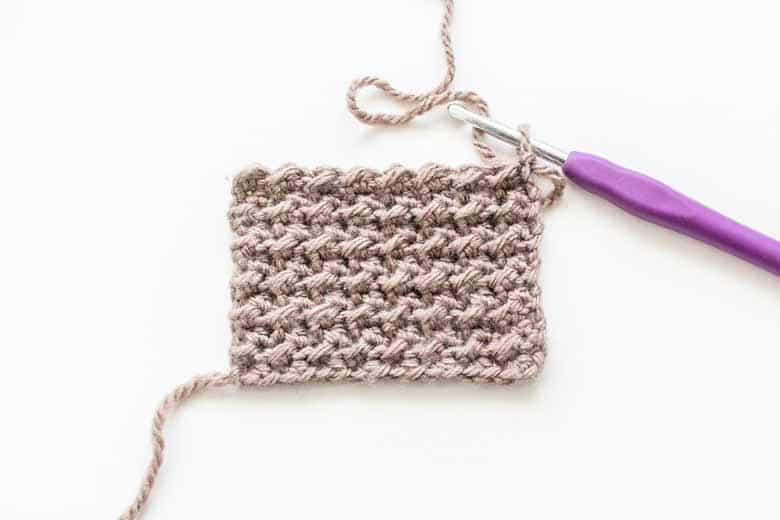 The crunch crochet stitch is an easy repetitive stitch pattern. It only requires two basic stitches the slip stitch and half double crochet stitch.
This stitch pattern is very beginner-friendly but great to use by more experienced crocheters.
What I like best about the crunch stitch pattern is that it not only looks beautiful, sophisticated, and textured but also that it is really easy to crochet.
It is a stitch that works really well for home decor projects like dishtowels, coasters, wash towels, or potholders.
The thicker the yarn the more profound this stitch will become.
This crochet pattern and image are property of Crochet And Stitches.