Free Crochet Patterns
Each one of our easy crochet patterns are free and built with modern yarns, techniques, and colors. I've been crocheting for over 10 years, but I started out as a beginner, just like everyone else. Because of this, even my more complex patterns are still easy to follow for even the beginner crocheter.
Our crochet patterns are the easiest to follow due to the care we take in providing detailed instructions, step-by-step photos and a material list that gives you every bit of information you'll ever need. You won't be able to find an easier to follow crochet pattern anywhere else on the web! The community we created surrounding our patterns is also second-to-none. Between our social media presence, Facebook group and our site's commenting platform, we can get you the answers you require for any crochet project.
We've created over 550 new and exciting crochet patterns and roundups, and each one is provided for free right here on EasyCrochet.com. We have also recently begun to feature some easy crochet patterns from other designers as a part of our Partner Program. These patterns are from some of the best crochet designers that we know. Find your next favorite crochet pattern on EasyCrochet.com.
Aren't All Crochet Patterns Free?
Occasionally, you will find crochet patterns sold for a couple of dollars on various websites. This is typically for a couple of reasons, including, but not limited to, the complexity of the pattern, the uniqueness of it, or simply because that designer chose not to make it free.
However, every crochet pattern on Easy Crochet is free. On many of our patterns, we do offer an ad-free alternative, which comes in a PDF and is usually had for less than a cup of coffee. This small cost helps keep the rest of this site free, as well as helps sustain our continued production of more free crochet patterns.
Hello!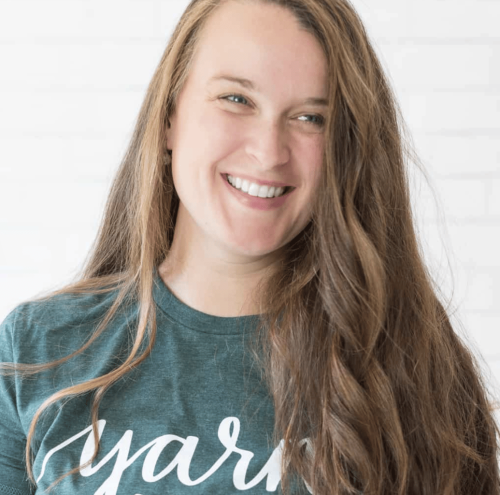 Hi, I'm Krista! I love to crochet, every dog I've ever met, and working from home in comfy yoga pants. Grab a cup of coffee and let's get to work on your next project together!