Yarn Skein Substitution Calculator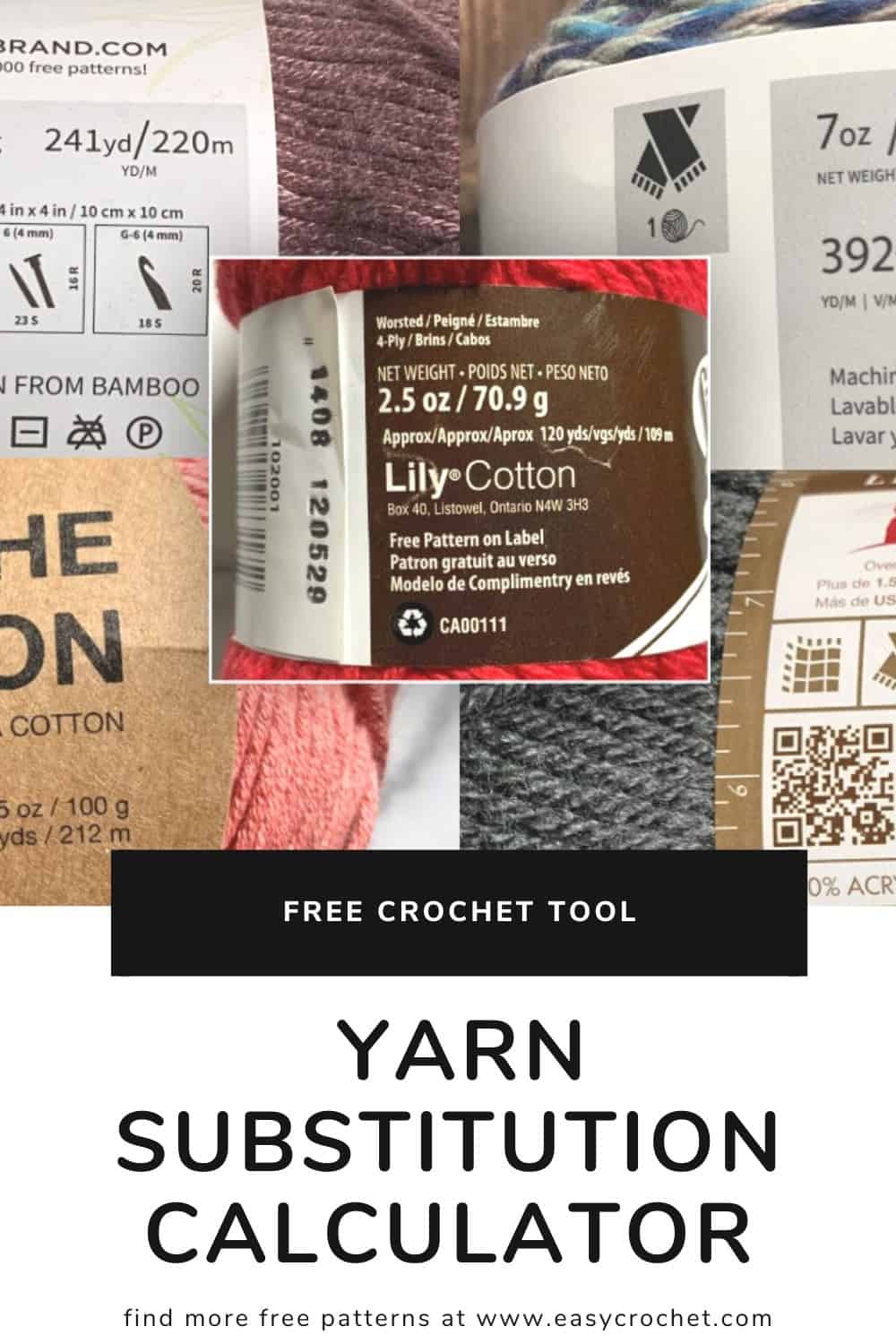 Are you wondering how to substitute yarn in a pattern? This is a simple substitution calculator that helps you identify when changing out one yarn type for another is appropriate (or not).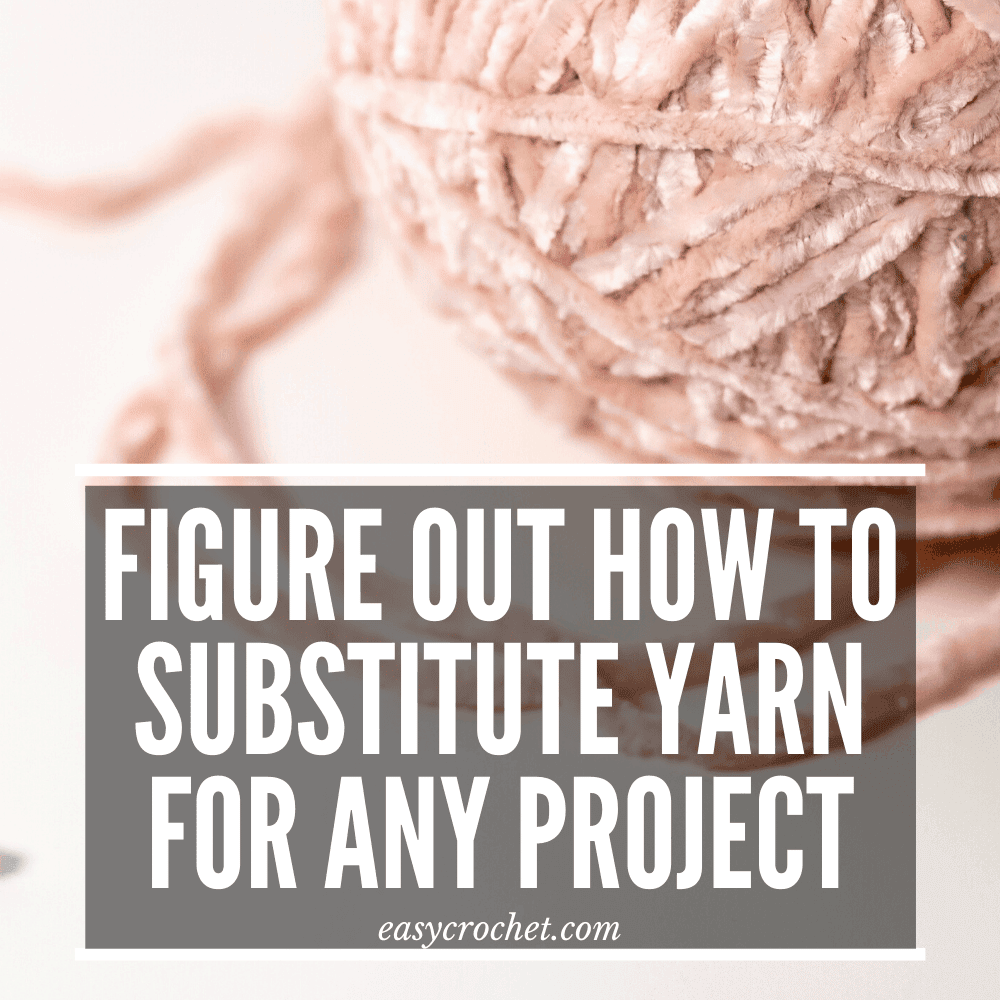 Use this tool to substitute one yarn type with another within a crochet pattern. Not all yarns are equal. They have different weights, which result in different sizes of your final project or hook sizes needed.
This can be used to identify if you can swap one brand or type of yarn with another within a particular crochet pattern.
This tool works with all crochet or knit patterns, and not just those within our archive.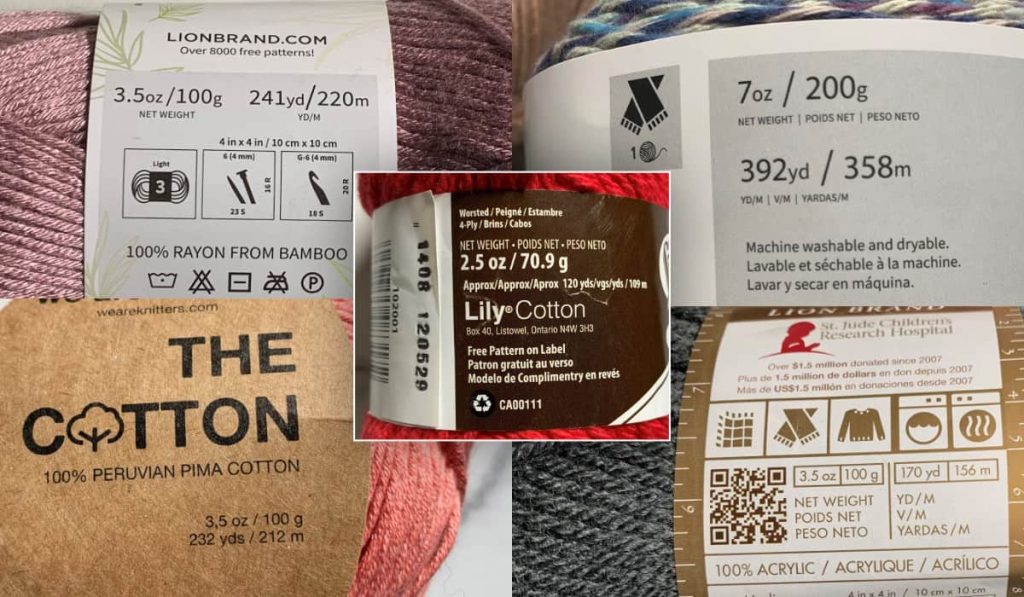 Skein Substitution Calculator