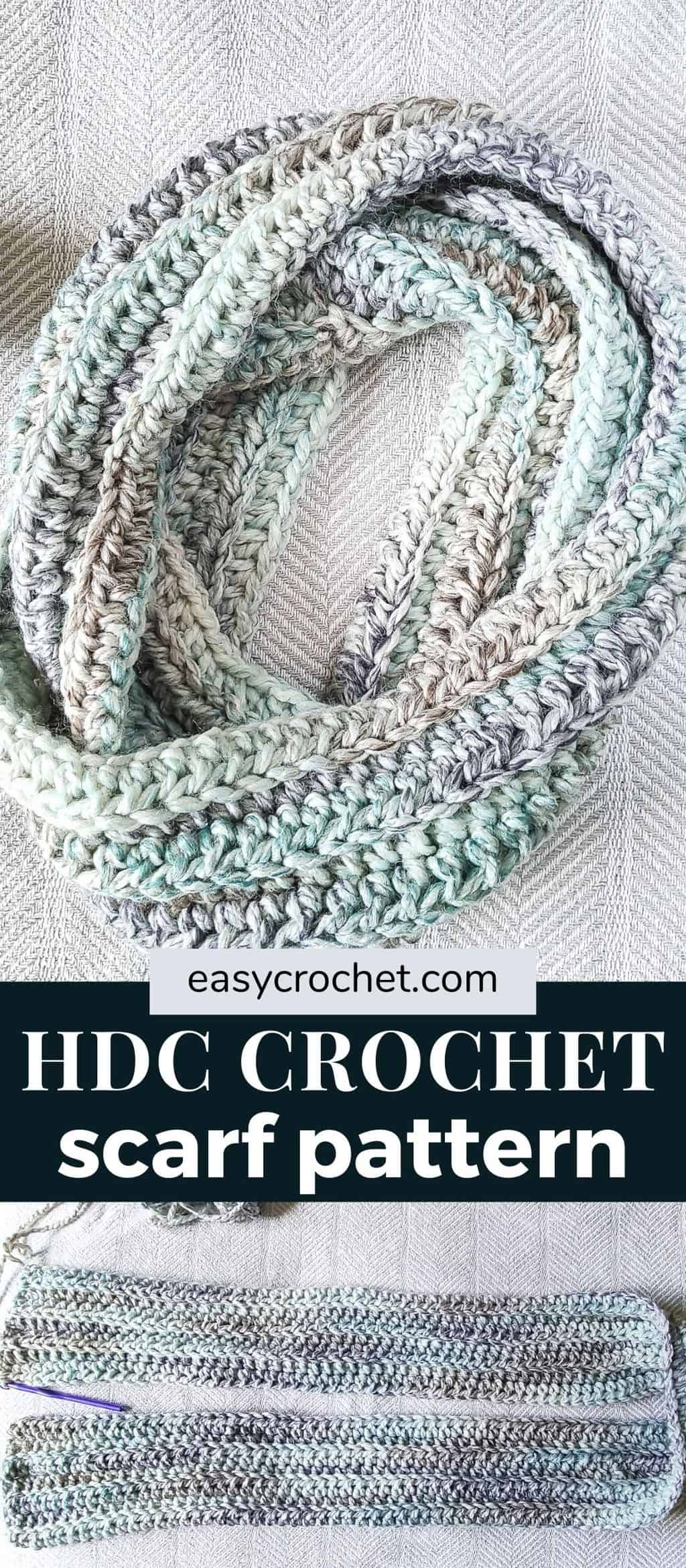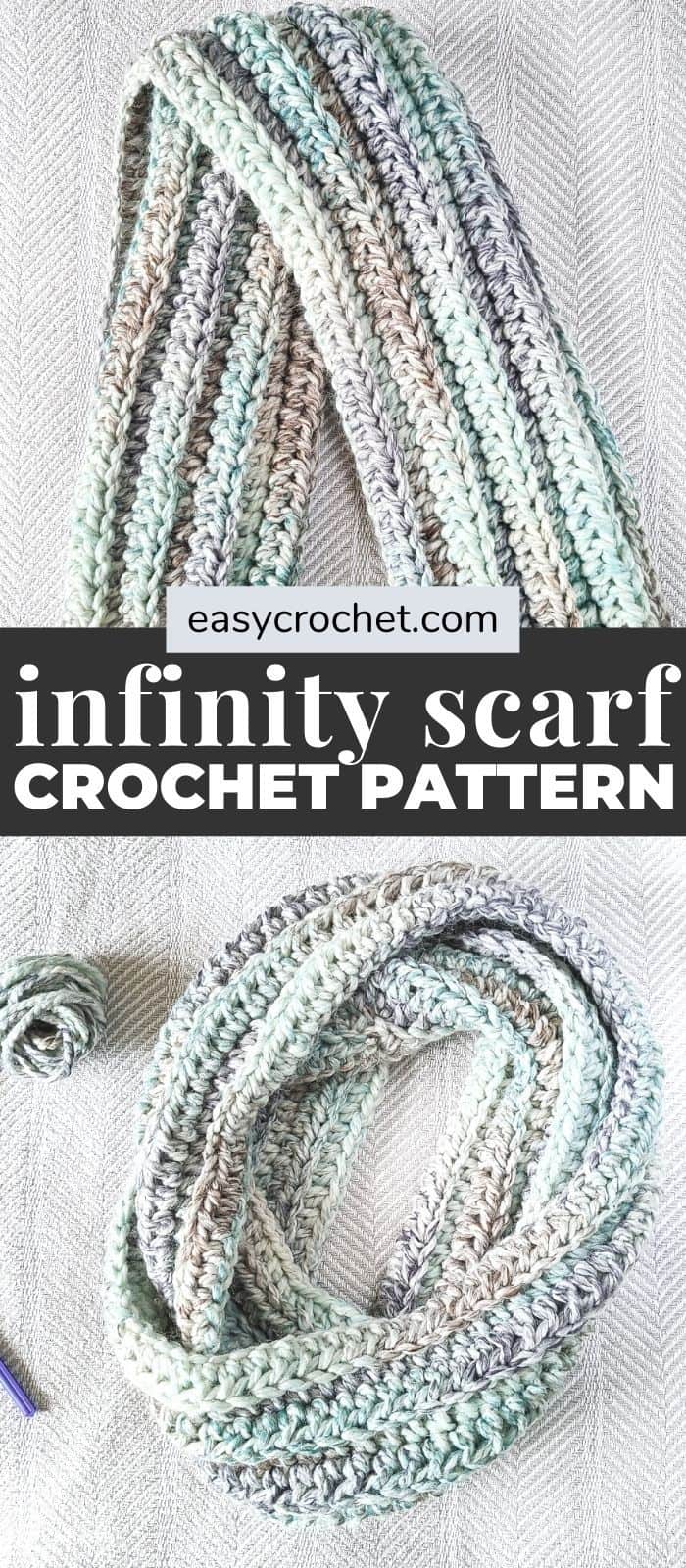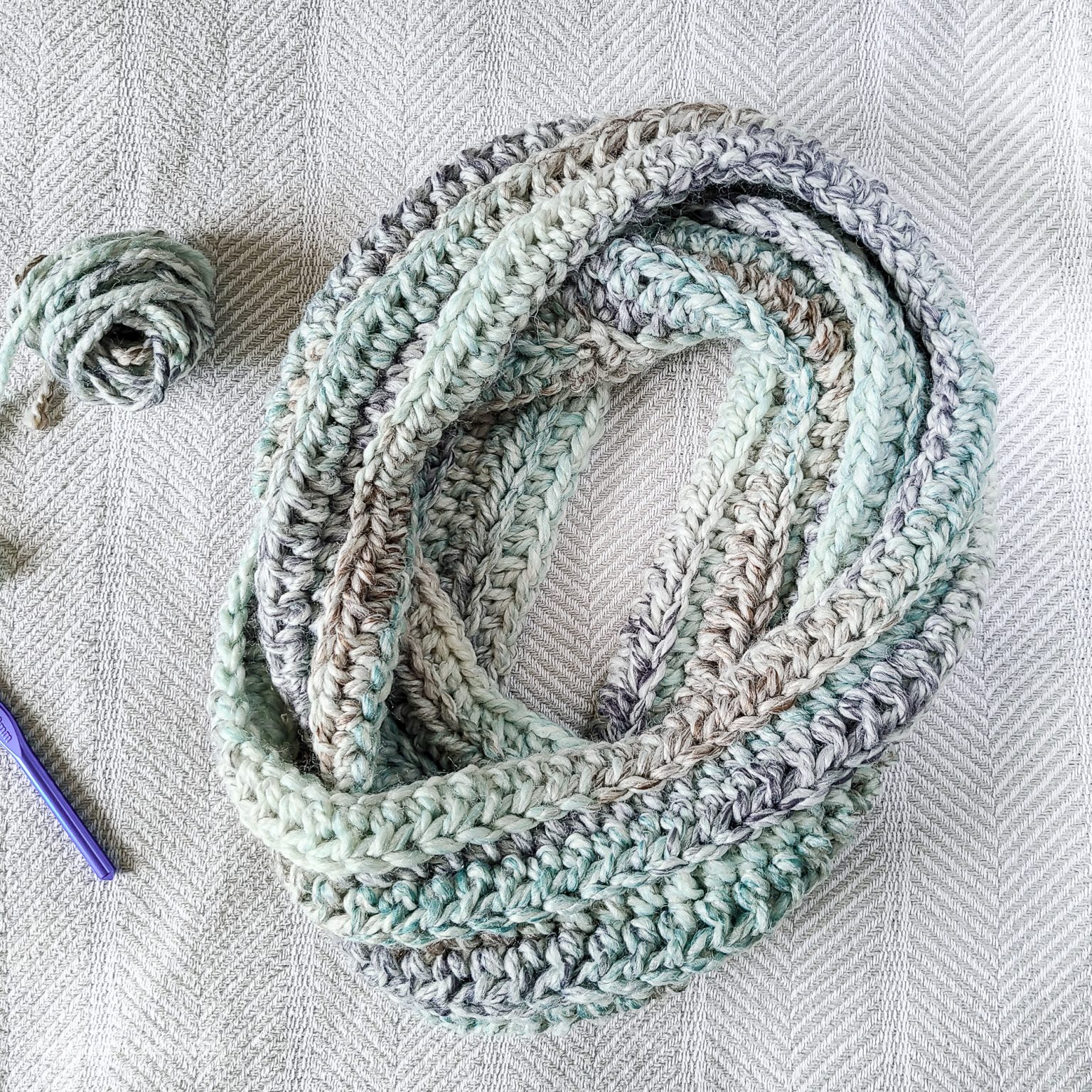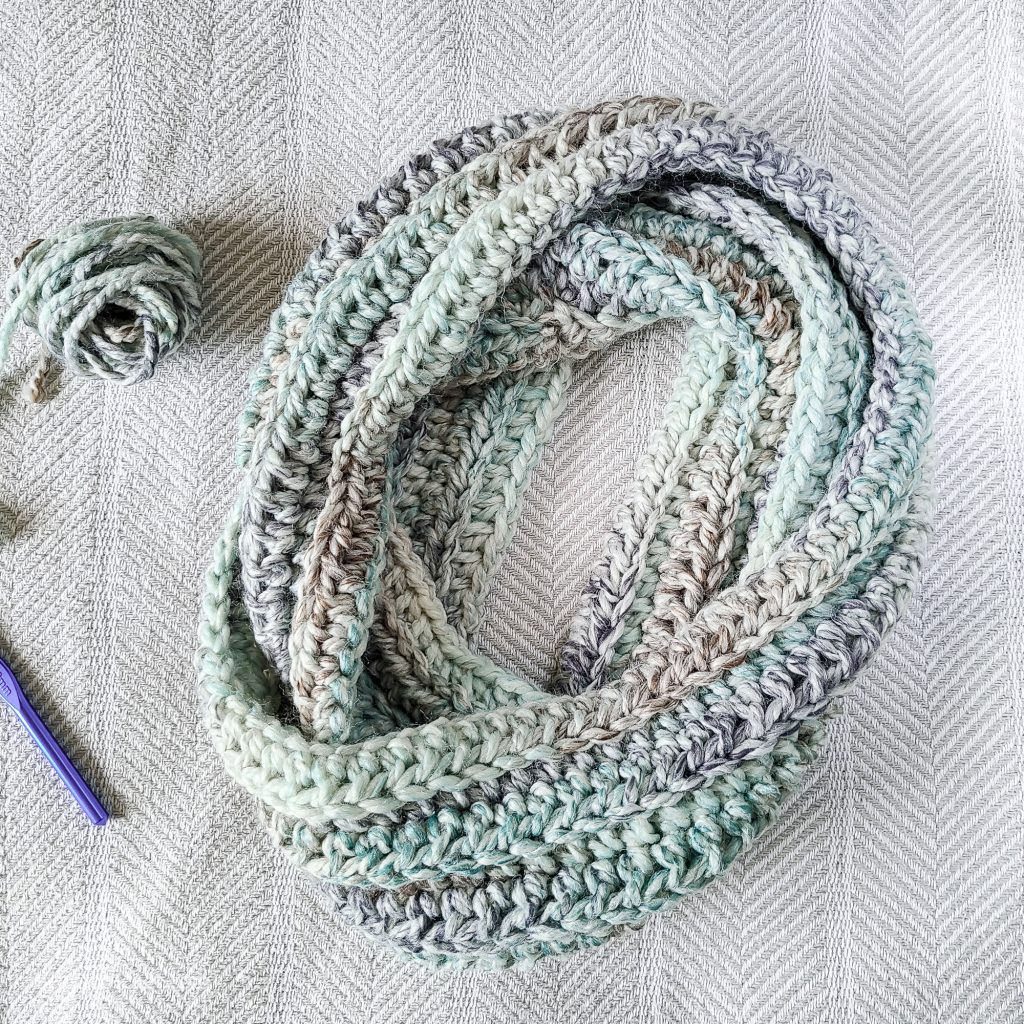 Half Double Crochet Infinity Scarf Pattern
Are you looking for an easy to crochet scarf? If so, then this half double crochet scarf or hdc crochet scarf pattern is it!
This easy half double crochet scarf is perfect for crocheters who are beginners but want to try something a bit more challenging. While the main rows of the scarf use a half double crochet the rows after are worked using a half double crochet in the back loop which creates a beautiful-looking texture.
If you can crochet the half double crochet stitch then this infinity scarf will work up effortlessly!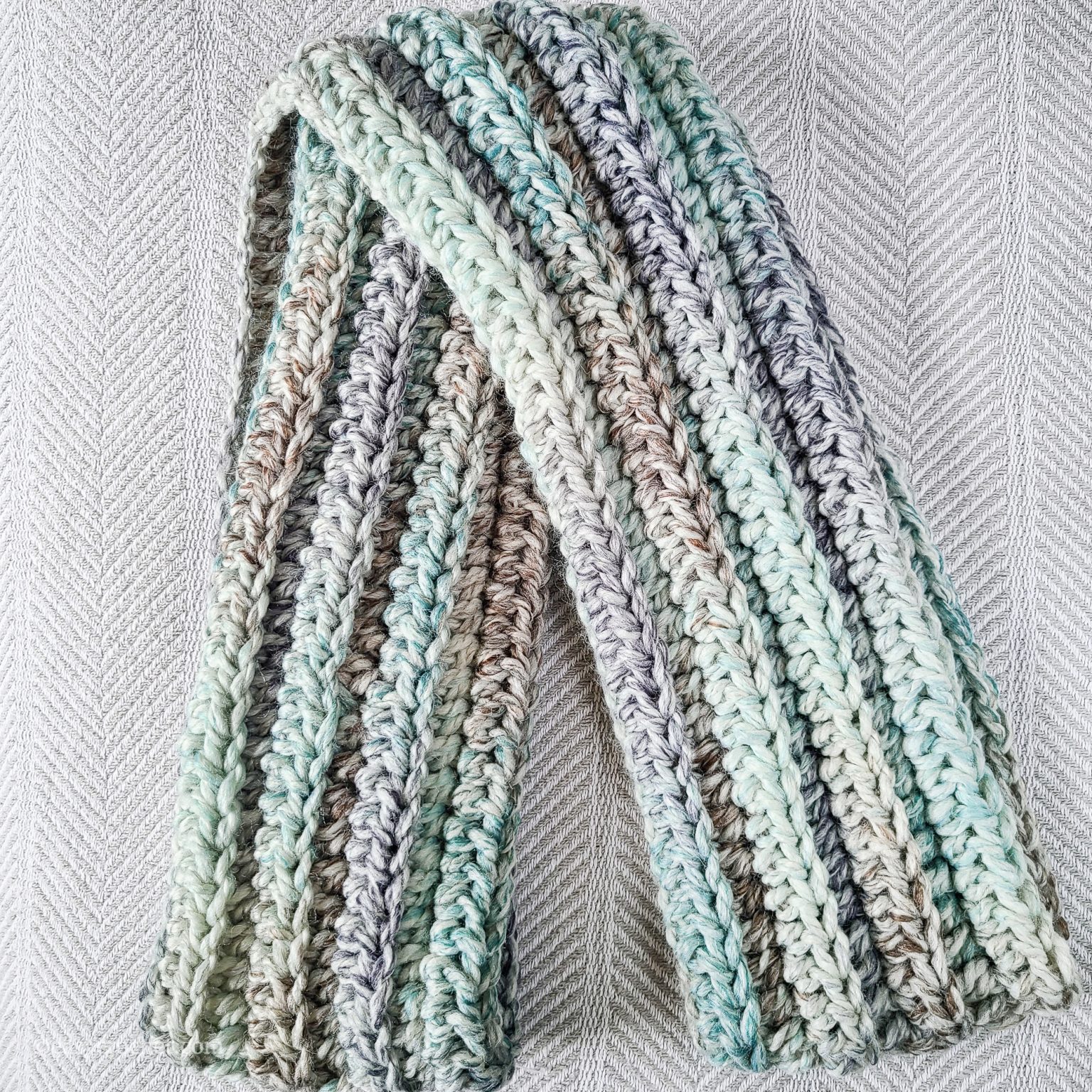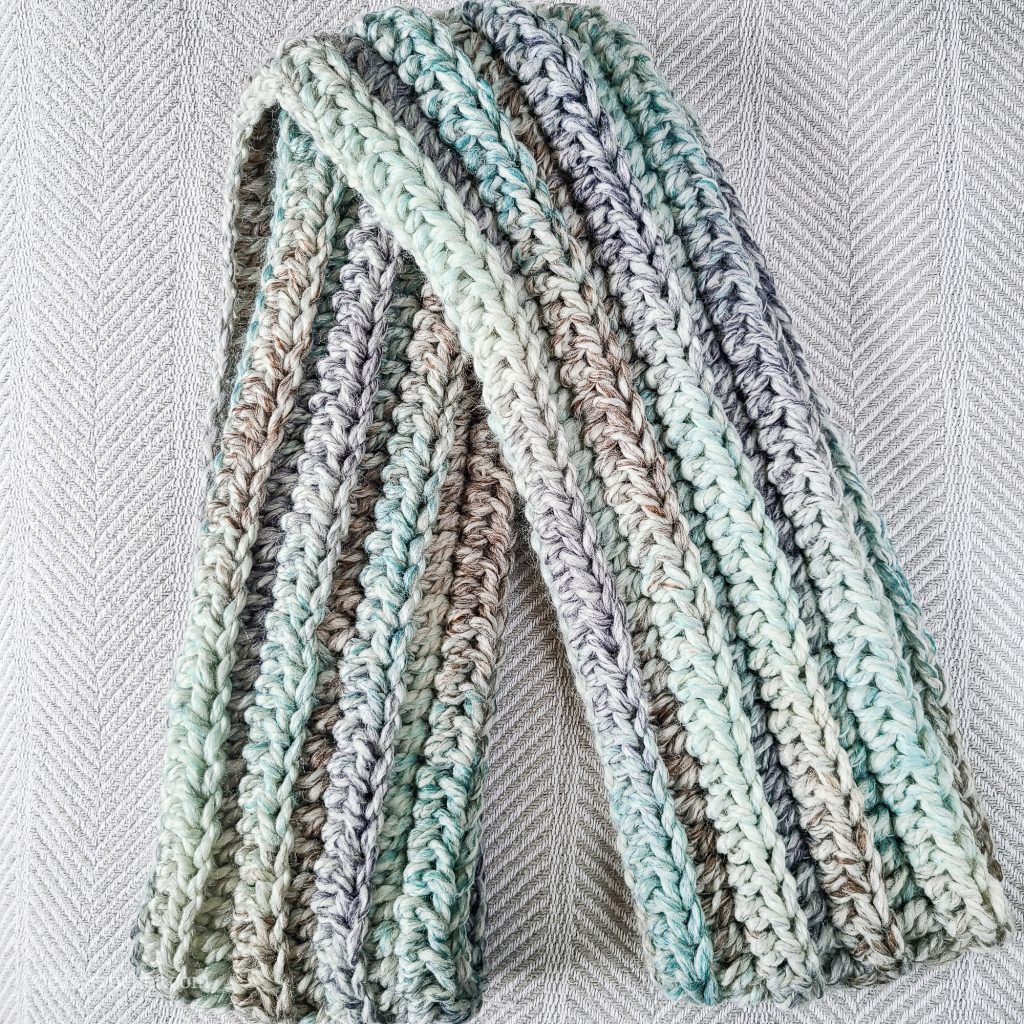 The detailed infinity scarf pattern is below but take a look at the explanation of the rows for a better understanding of what exactly this scarf entails.
To start the scarf you will work a starting chain followed by a row of half double crochets for the first row.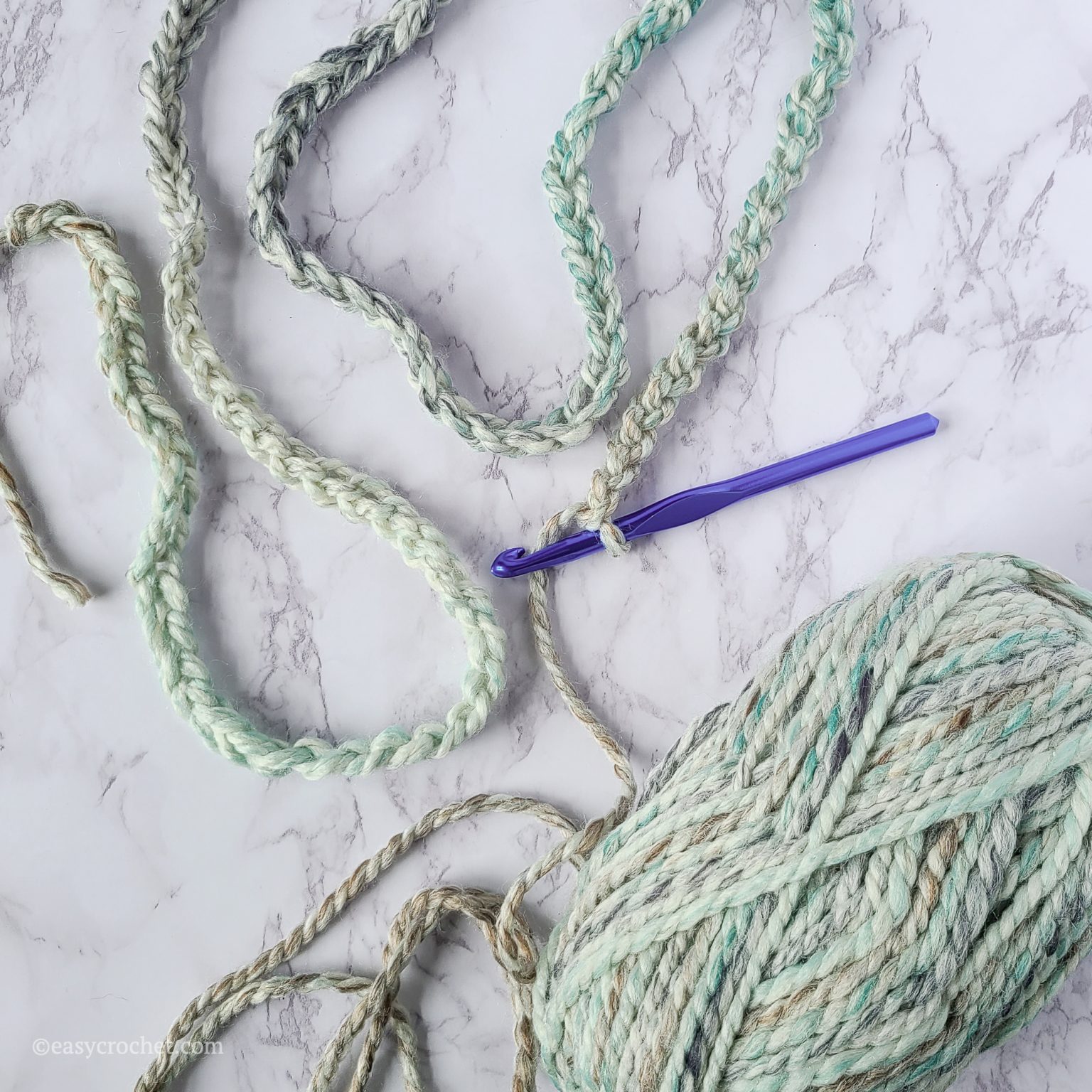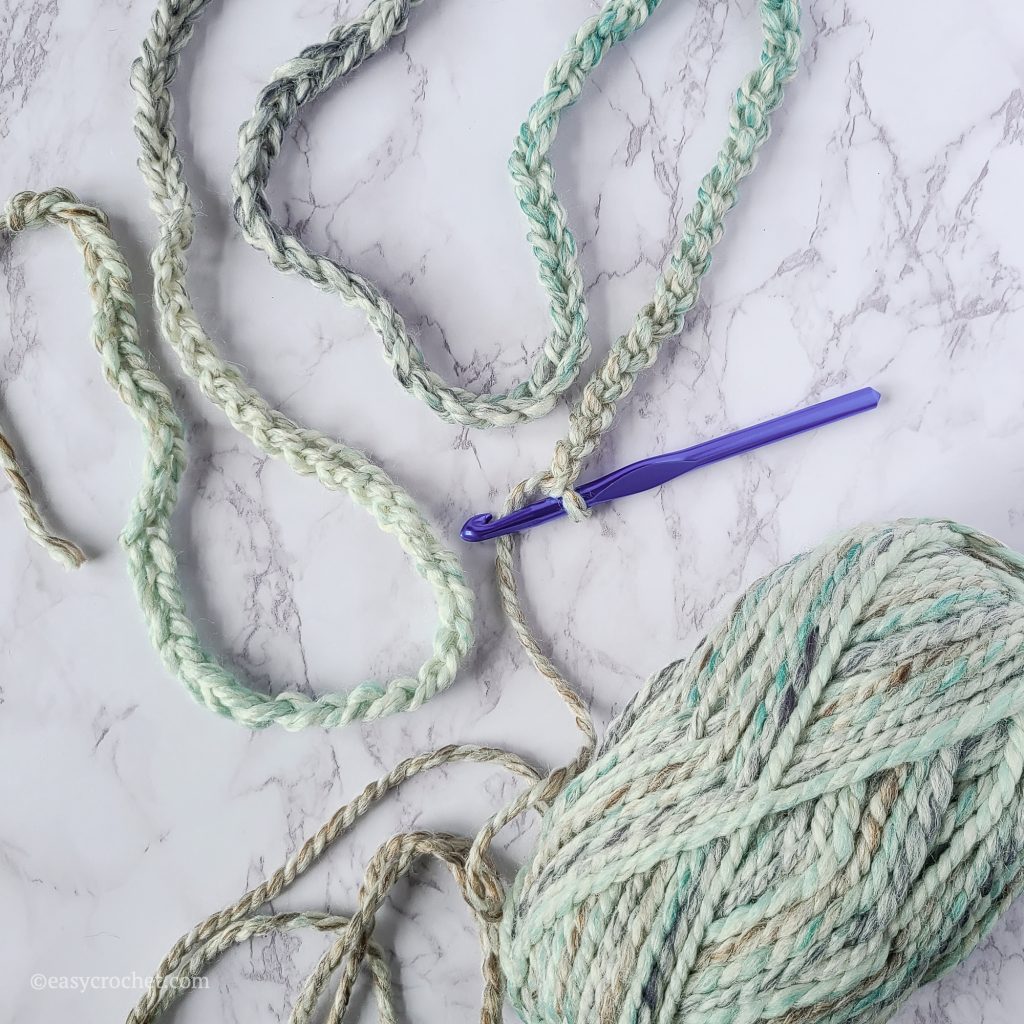 The second row is seems like it may be tricky to crochet just from the looks of it but it is not! To start the second row you will work a half double crochet in the back loop into each stitch across. A picture is below if you aren't sure where the back loop is in the stitch!
Every row will use the colorway Sea Glass (Color A). You will need a little more than two skeins of this color so you will need to know all about changing yarn colors in crochet. It is quite easy so be sure to check out the tutorial I linked up for it and take a look at the video tutorial too.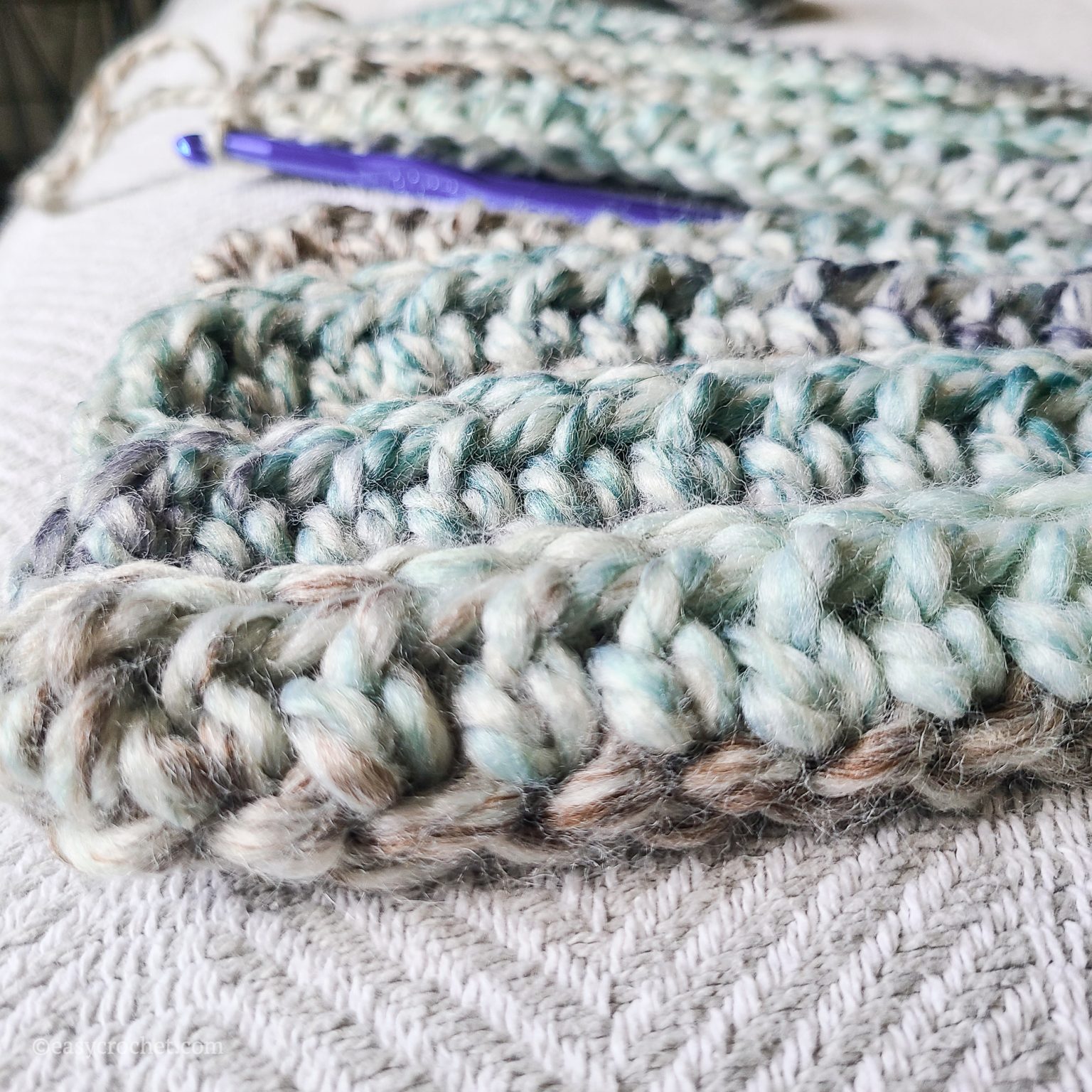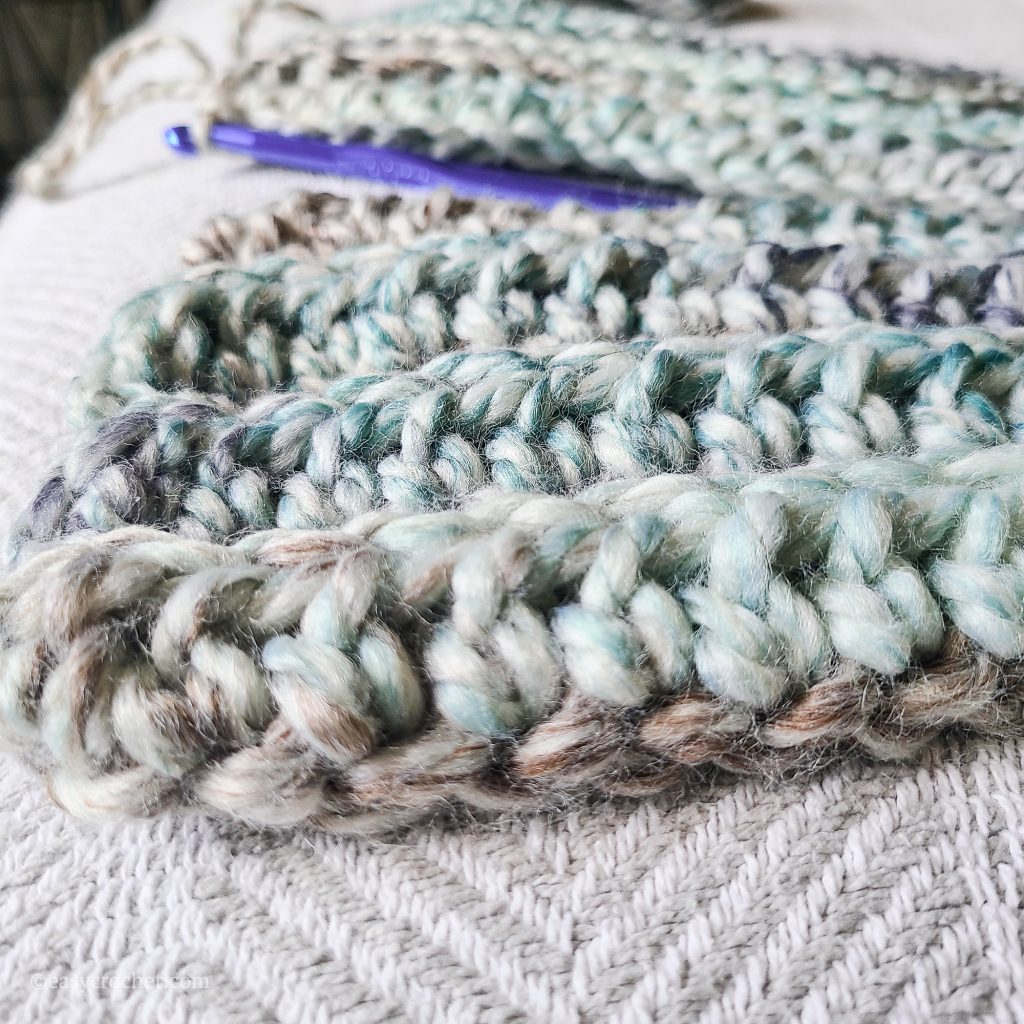 This scarf design may seem intimidating at first but I can promise you it is not hard to get the hang of and can be made in less than 2 hours! Let's talk about the yarn you'll want to get to make this infinity scarf before you get started.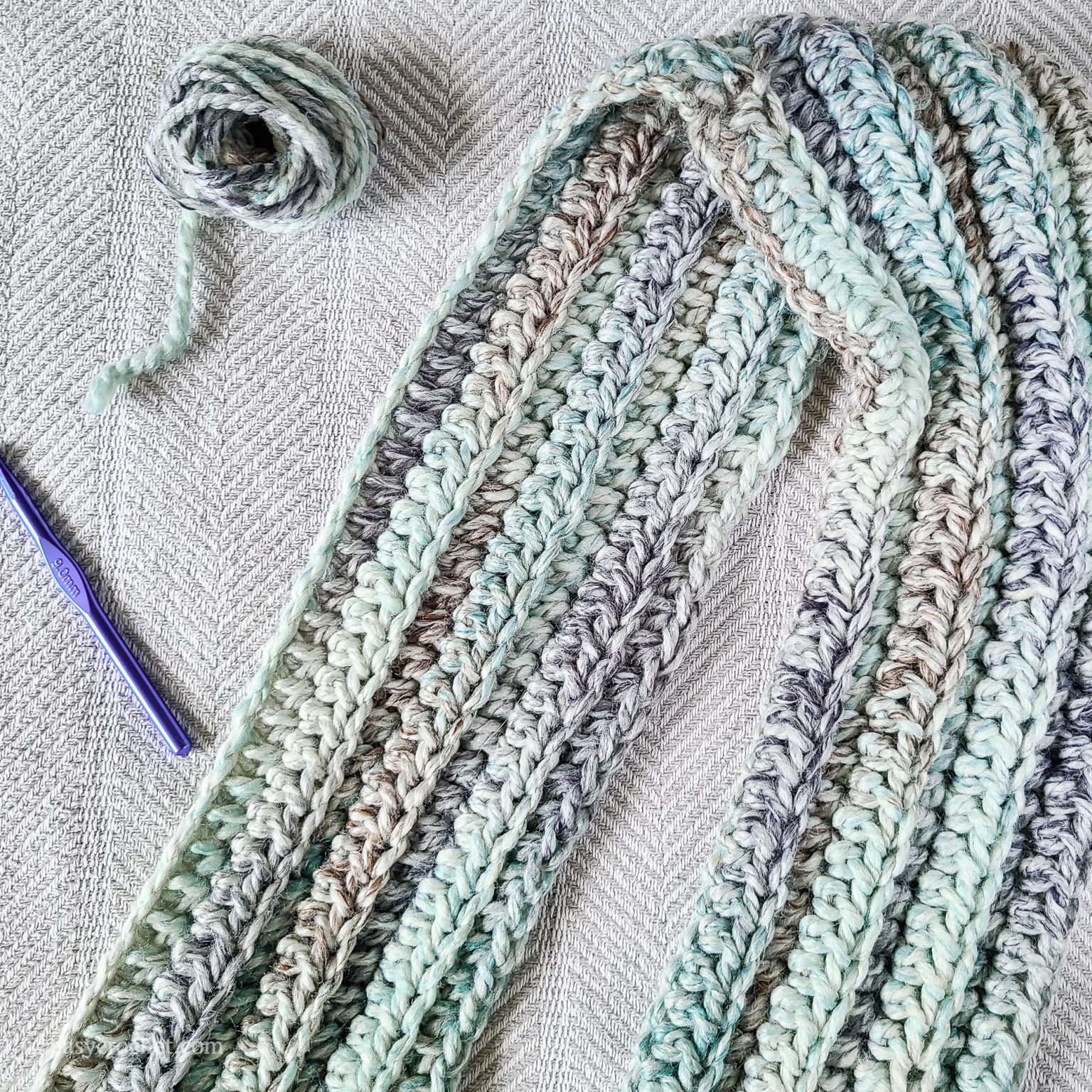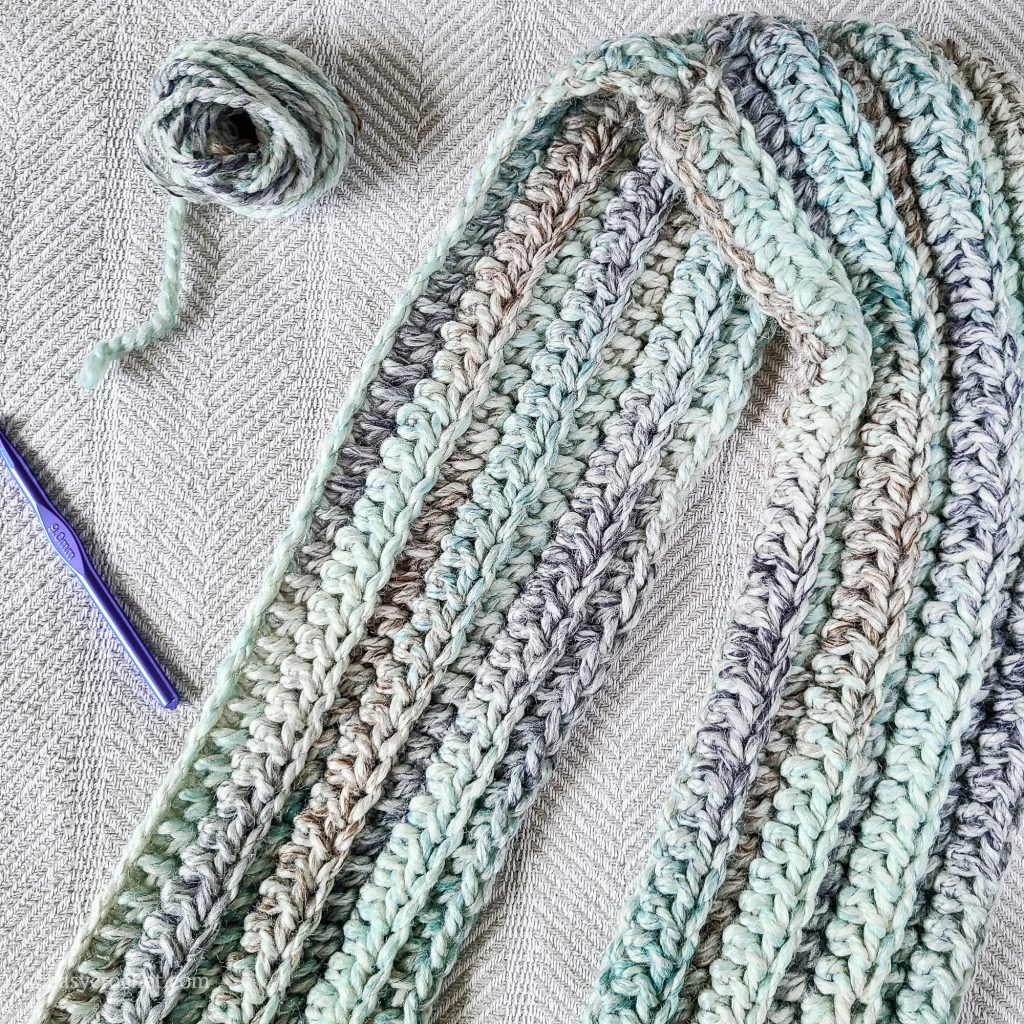 The Yarn You'll Want For This Infinity Scarf
This scarf design is worked up with Wool-Ease Thick & Quick in Sea Glass. The Sea Glass is one of my new favorite colorways of Thick & Quick to date (close behind is the Hudson Bay color!) and has such a beautiful mixture of colors. According to Lion Brand the color of this yarn is Ice Blue mixed with Bark Brown, Navy Blue, Jade Green and Oatmeal. (You can click the yarn image below to look at it directly from lionbrand.com)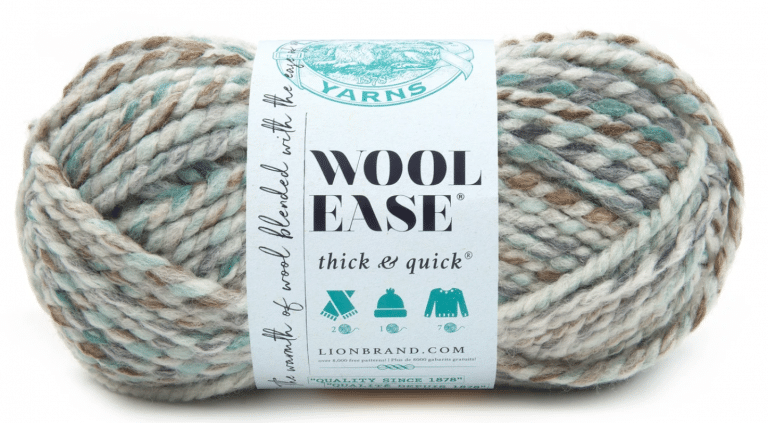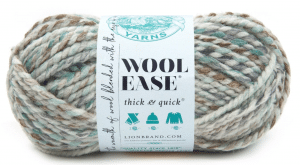 Wool-Ease Thick & Quick it is a great yarn for winter patterns like scarves (or infinity scarves like this one), hats and more! It is considered a super bulky six yarn, which means that you'll be able to work up a project fairly quickly and start another, which is always a good thing when crocheting.
Tip: I used less than 2 skeins of this yarn for my infinity scarf, but if you'd like to buy one extra skein to account for differences in crocheting (crocheting tight or crocheting loosely) then it is a good idea. You will want to try to get approximately 72″ per row, which is about a little over a half an inch per stitch.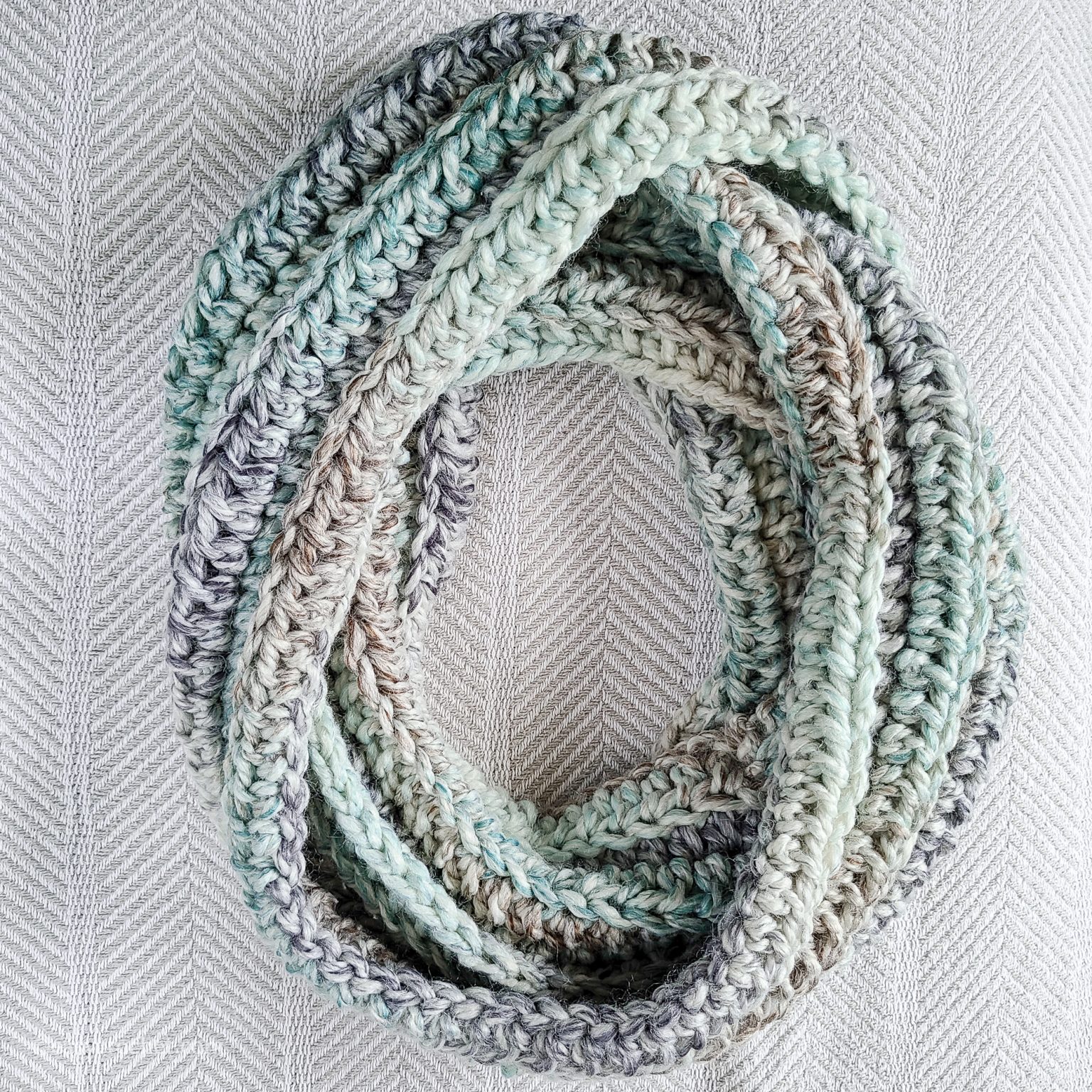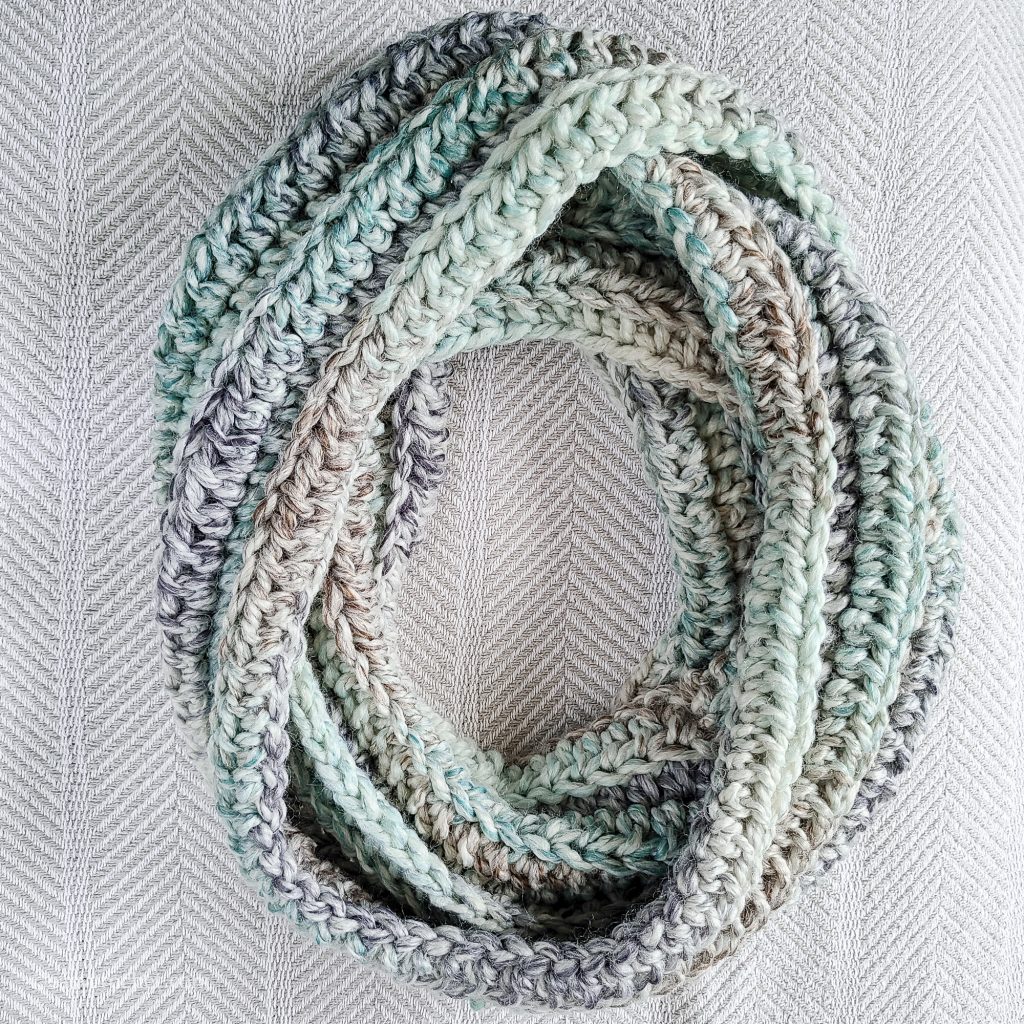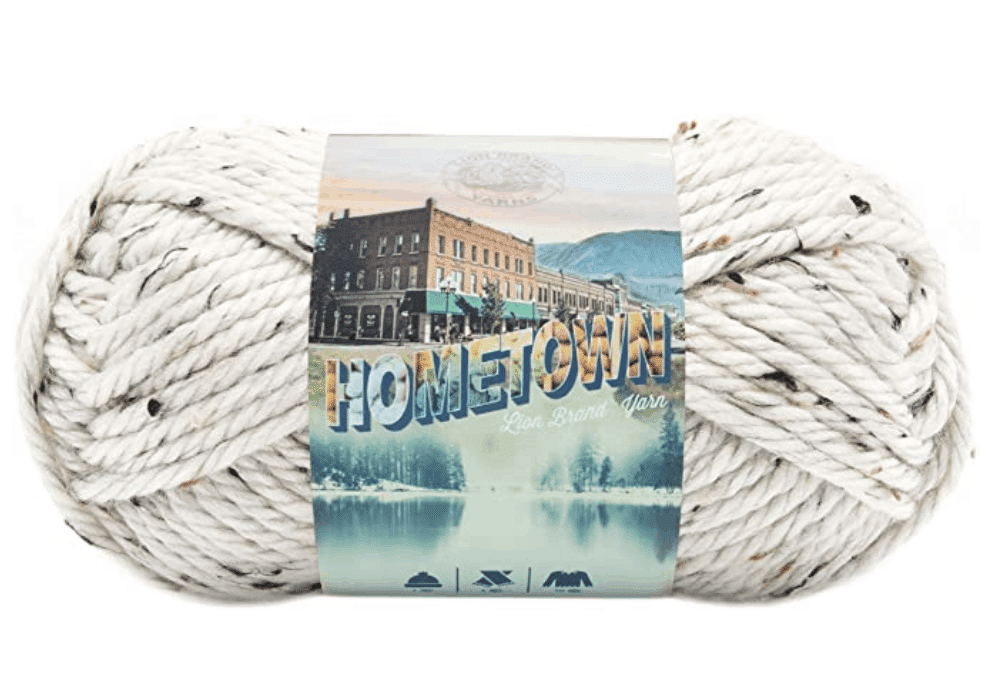 If you are allergic to wool a good substitution would be Lion Brand Hometown USA yarn which is 100% acrylic. The Hometown USA line has a sizeable variety of colors available to pick from so you can still have the chunky infinity scarf look that this pattern was created around. I also wanted to mention that there is a Thick & Quick yarn that Lion Brand has that has ZERO wool that would also work well in this scarf design and is also an exact match as a substitute. With either yarn choice the infinity scarf will turn out as intended!
Easy Crochet Infinity Scarf Pattern Using Half Double Crochets
Skill Level: Easy
Materials
Crochet Abbreviations
ch = chain
hdc = half double crochet
bl = back loop
st = stitch
Notes
Written in standard US terms
Stitch counts are shown in () at the end of each row
This pattern requires the 2 skeins of yarn, which will require yarn to be changed to a new skein
Change the size by using any # of chains in the foundation chain
Gauge is not relevant.
Finished size as written is approximately a 72″ circumference and 6″ wide
The Pattern
With Color A Ch 126
Row 1: In the second ch from the hook hdc, hdc into each ch across, turn. (125)
Row 2: Ch 1, hdc into the bl of the first st, hdc bl st into each st across, turn. (125)
Row 3 – 7 : Repeat rows 2 for the pattern. (125)
Fasten off.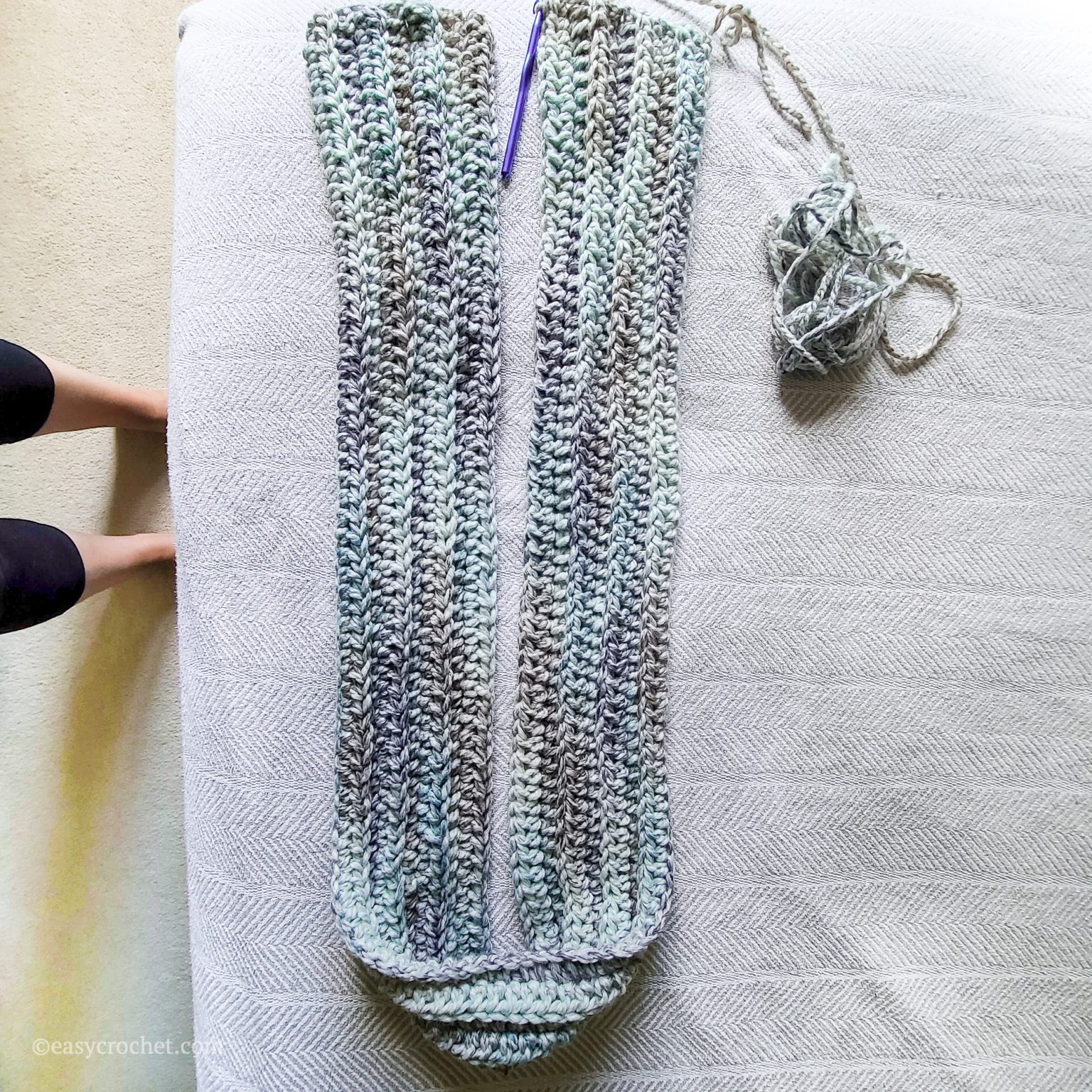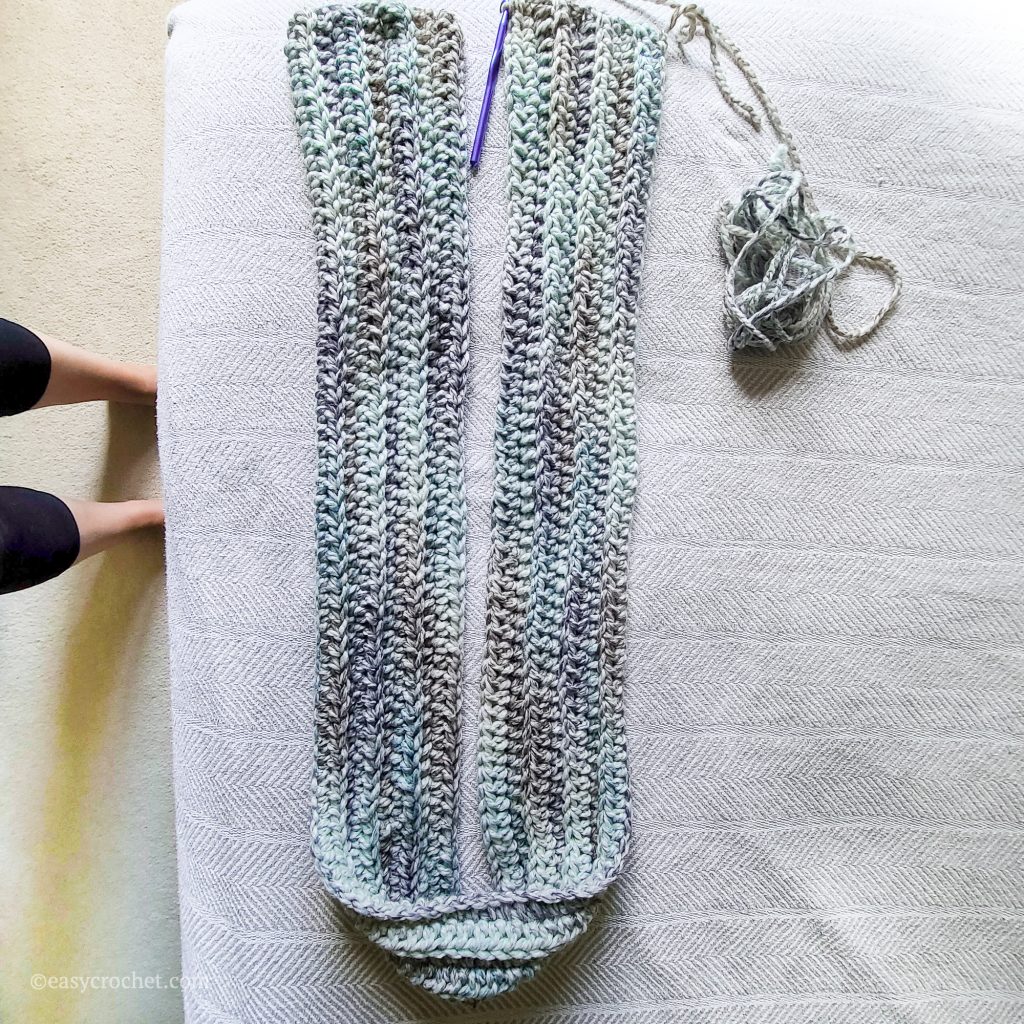 Finishing
Join two short ends together making sure rows line up and weave together using a whip stitch.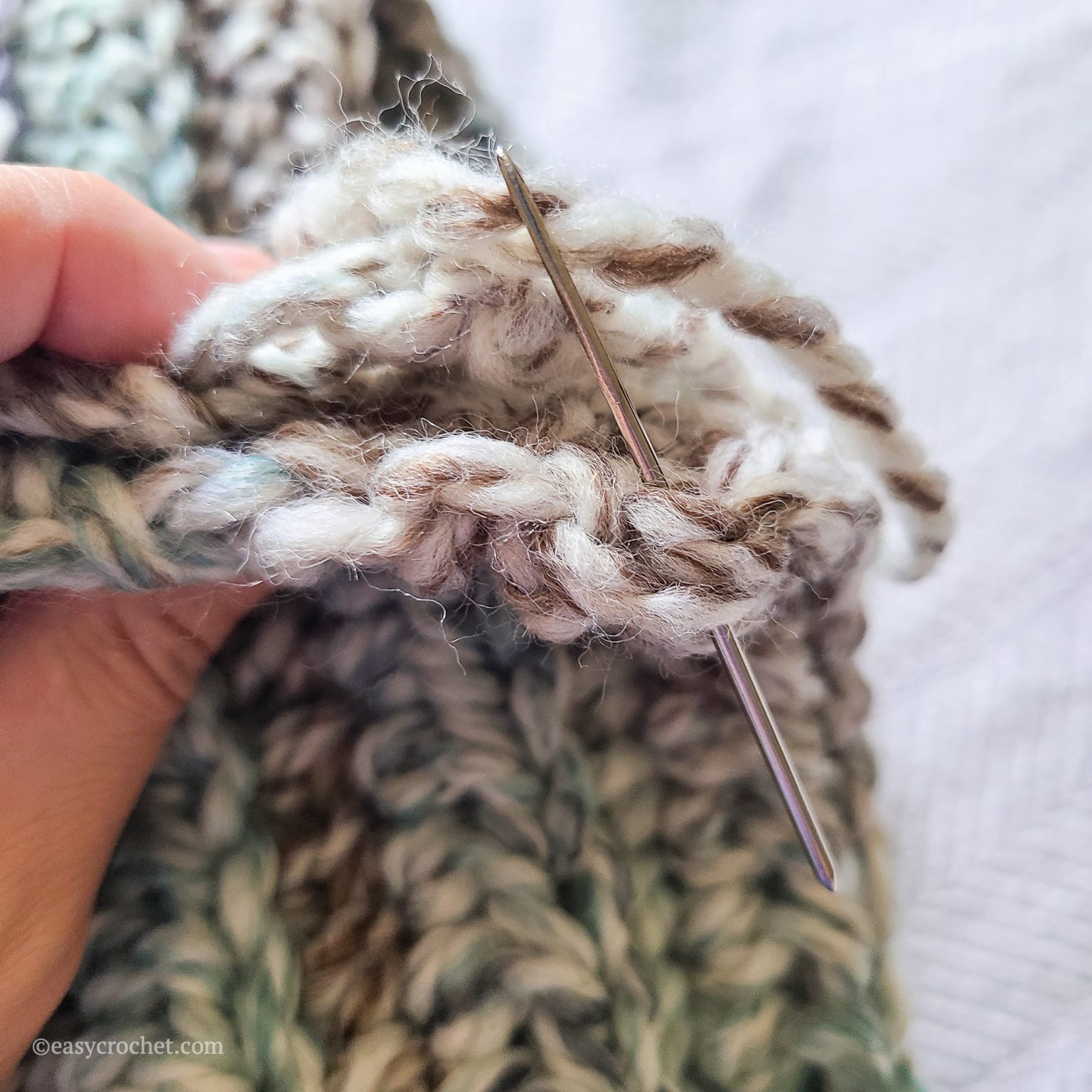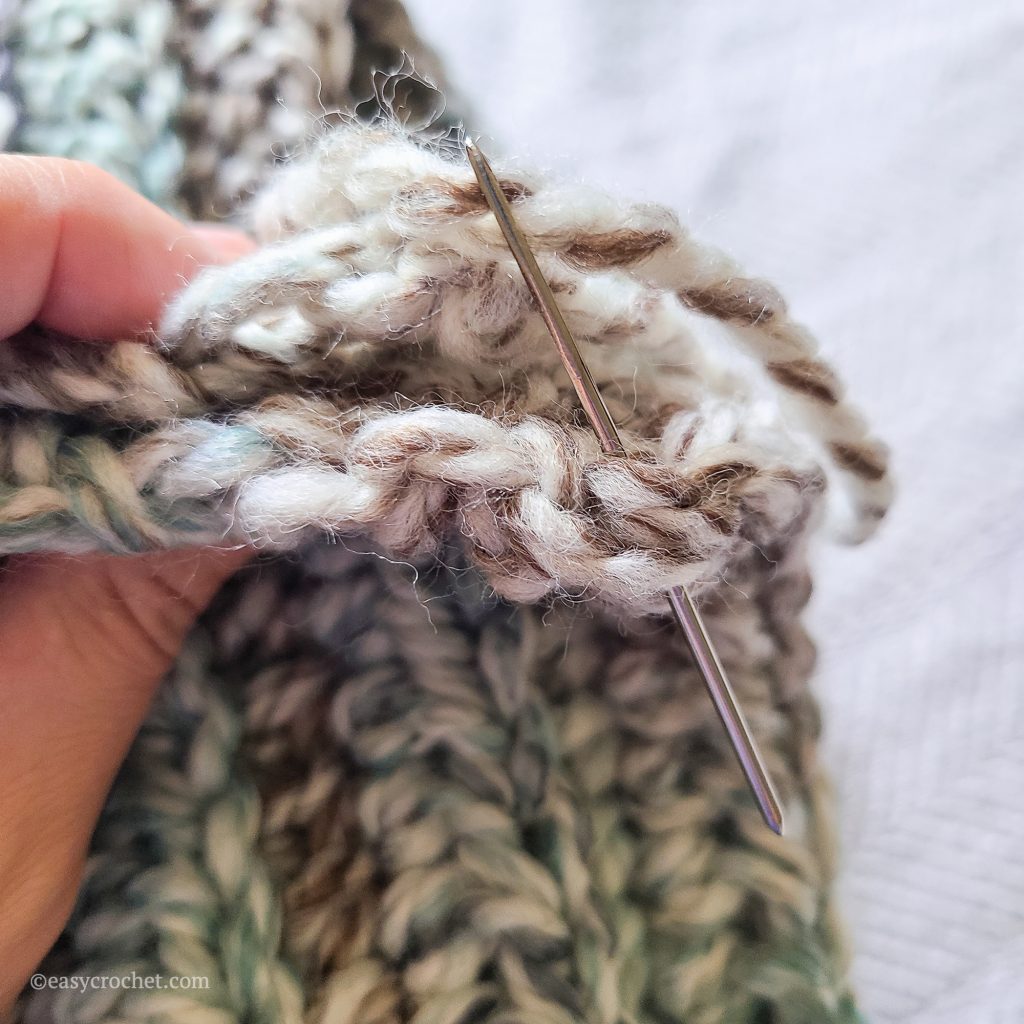 With a yarn needle weave in loose ends throughout the rest of the infinity scarf.
I hope you enjoyed this easy to crochet infinity scarf pattern! If you'd like to try your hand at other patterns take a look at the list I compiled below.
More Free Crochet Scarf Patterns