Twisted Up Tunisian Simple Stitch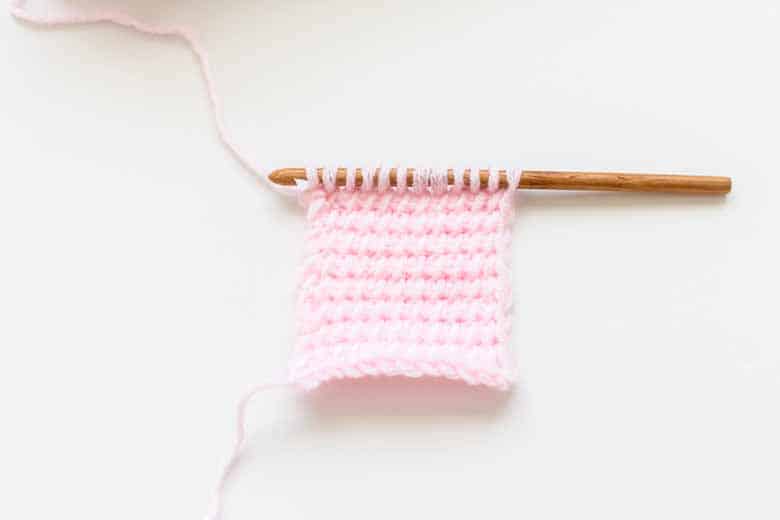 If you like Tunisian crochet and want to increase your skills, take a look at this easy stitch pattern the Twisted up Tunisian simple stitch pattern.
Yes, it is a variation of the Tunisian Simple Stitch but this stitch is much tighter compared to the simple stitch.
This stitch pattern is very beginner-friendly but it requires a different movement with the hook. When you try this technique a couple of times it is very easy to use.
This crochet pattern and image are property of Crochet And Stitches.