Snowy Crochet Ear Warmer Pattern for Beginners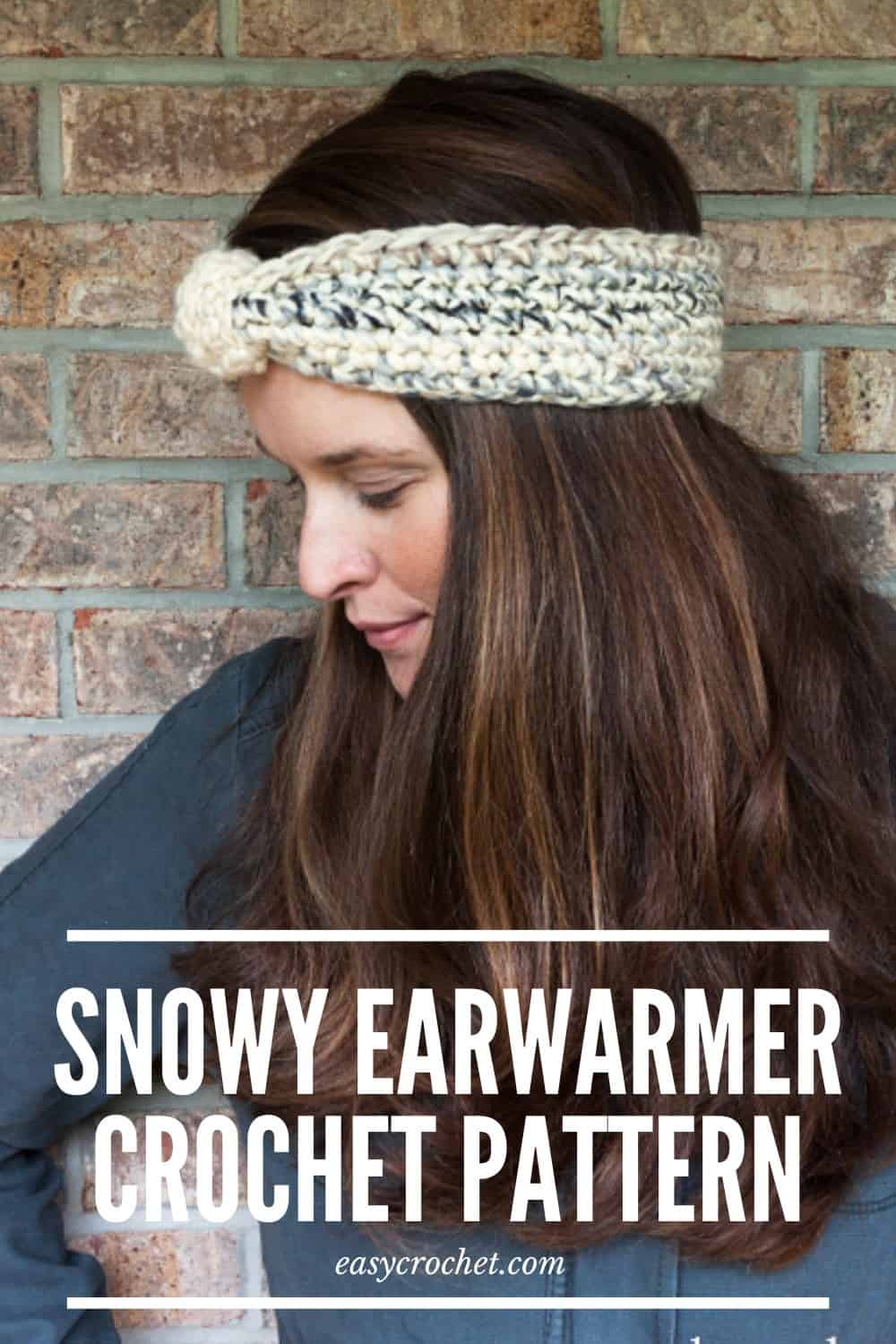 This free crochet ear warmer pattern for beginners is a quick crochet project that easy to work up! It uses simple stitches and is a great ear covering for cold winter days!
Do you like easy crochet patterns? If so, read on down for the full FREE pattern! Are you looking for more quick projects? Try the reader's favorite chained headband or wrapped ear warmer pattern! I can't wait for you to try this easy headband pattern! Happy Crocheting!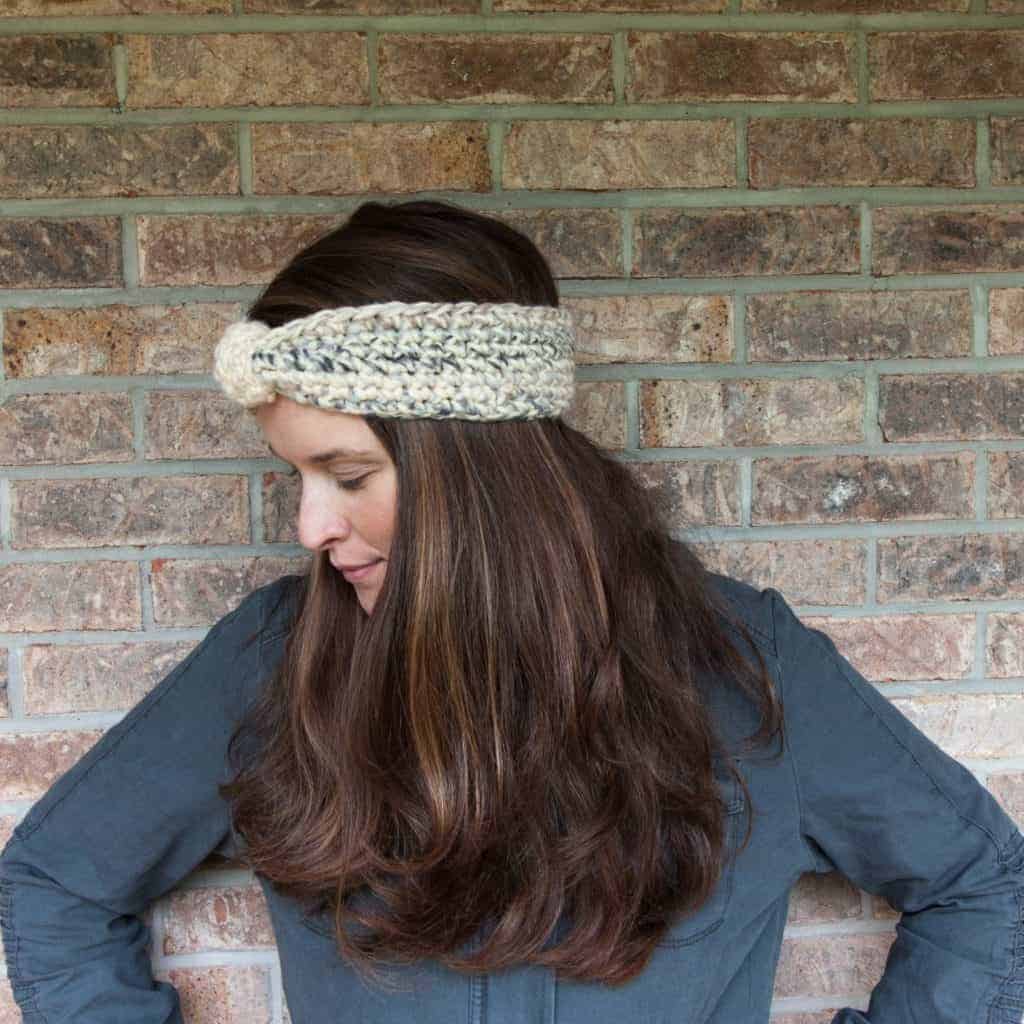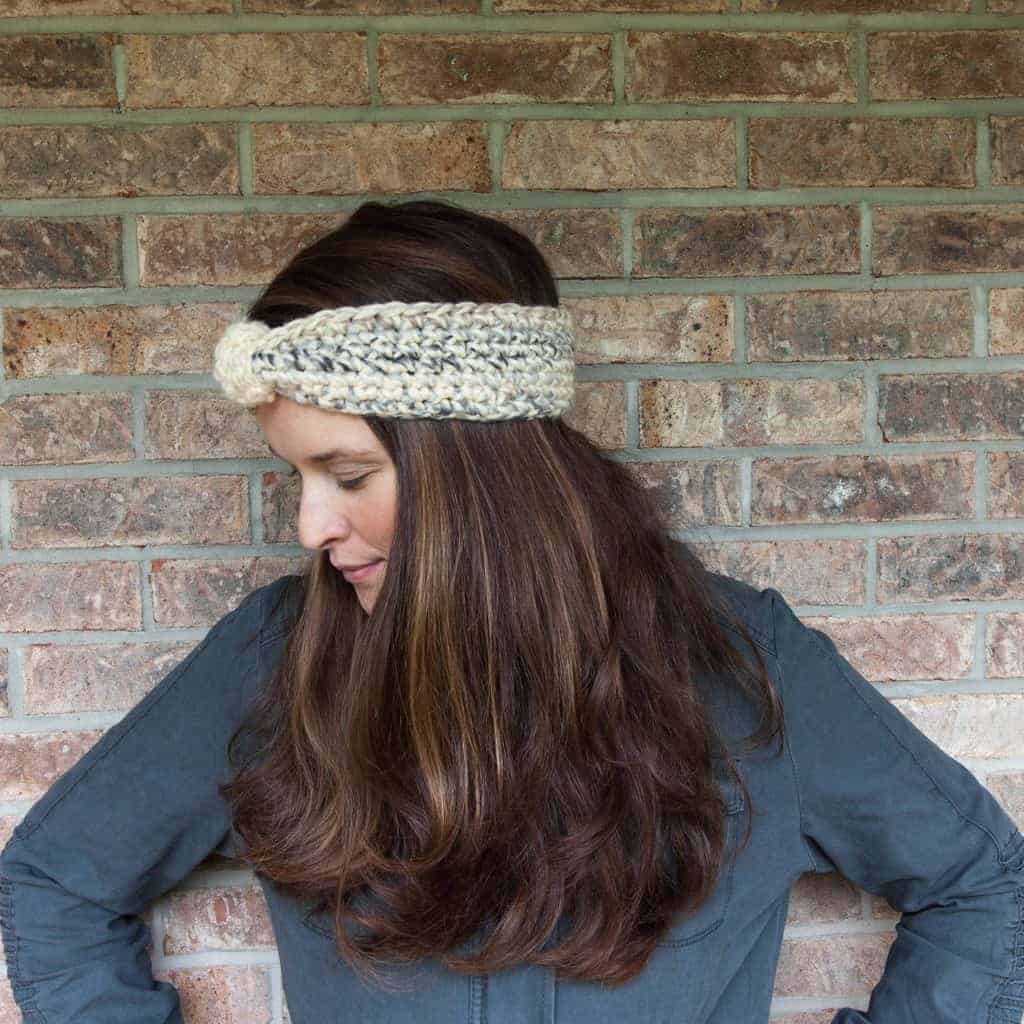 Great Crochet Pattern for Those Cool Days Ahead!
It is crazy to think that in just a few months the snow will be falling, and it may even be falling where you are right now! To stay warm while running the kids back and forth to school and activities, I designed this cozy but cute crochet ear warmer.
The Yarn That Is Perfect for This Easy Ear Warmer
Since this cold weather is fast approaching, and you will want to be prepared, then this pattern is for you! You can crochet this ear warmer in no time at all! Promise. I especially love the way the Lion Brand Wool-Ease Thick in Quick in Moonlight gives in an almost snowy ombre look, It is beautiful!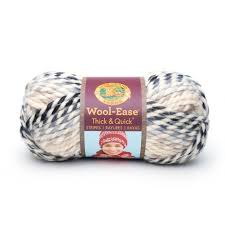 This Headband Only Uses Single Crochets!
Another bonus is that the snowy crochet ear warmer is made with just single crochets. Yep, single crochets, which means anyone can make it! So if you are a beginner, then I would recommend giving this pattern a try.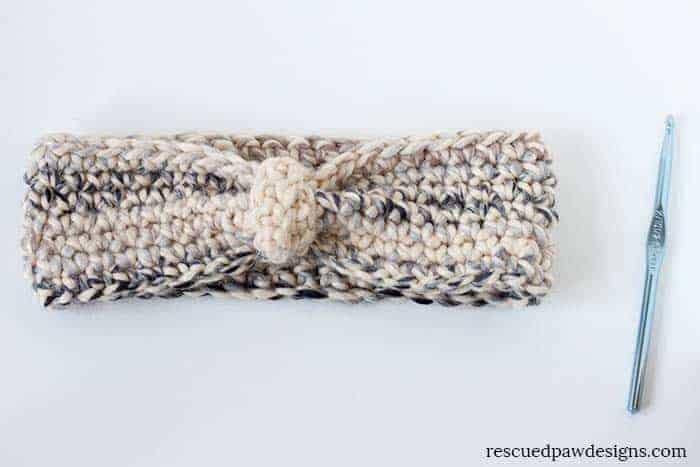 Easy to Work up Pattern
The snowy crochet ear warmer begins by chaining 42 then joining the chains together to form a circle. But let's not forget.
This part can get a little tricky because the chain can be easily twisted, so be extra careful not twist the chain when joining, or you will have a twisted headband. After you have successfully joined the headband to make a circle, you will need to chain one, then work your first single crochet into the second chain from the hook.
To finish this roundup, you will need to single crochet in every chain around. To complete the headband, continue working up the remaining rounds the same!
Ready to get started? Read on down to find the full free Snowy Earwarmer Pattern, and click over to my YouTube Channel to watch the full video tutorial. Happy Crocheting Friends! You can find the detailed pattern below to help you with the snowy crochet ear warmer and have you crocheting in no time!
Snowy Crochet Earwarmer Pattern
Skill Level: Easy
Shopping List

Crochet Abbreviations
Gauge
Finished Size
10″ wide and a 20″ circumference & a little under 2″ in height. (in inches)
Notes
Written in Standard US Crochet Terms
Sl St's do NOT count as ch's or st's in this pattern.
Change size by chaining any # of chains to begin.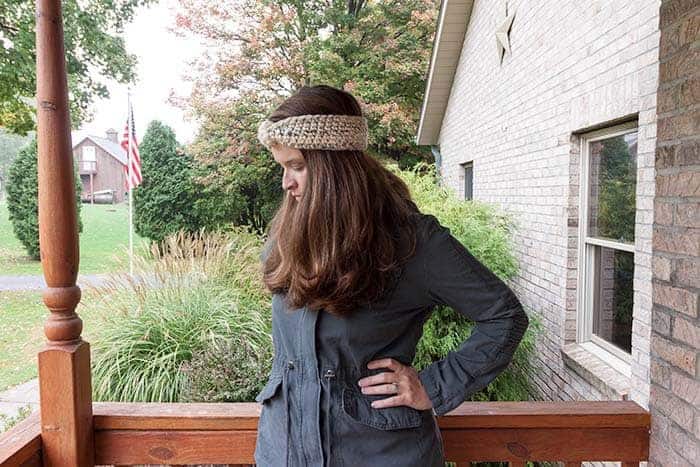 The Headband Pattern
Round 1: Ch 42, join with a sl st to form a circle, making sure not to twist. (42)
Round 2: Ch 1, starting in the second ch sc, sc in every ch around, sl st to the top of the first sc to join. (42)
Round 3: Ch 1, starting in first st sc, sc in every st around, sl st to the top of the first sc to join. (42)
Round 4- 7: Repeat round 3 (42)
After the last sl st ch 13, sc in each ch down back to your starting ch, sl st into the same stitch as the starting chain, fasten off.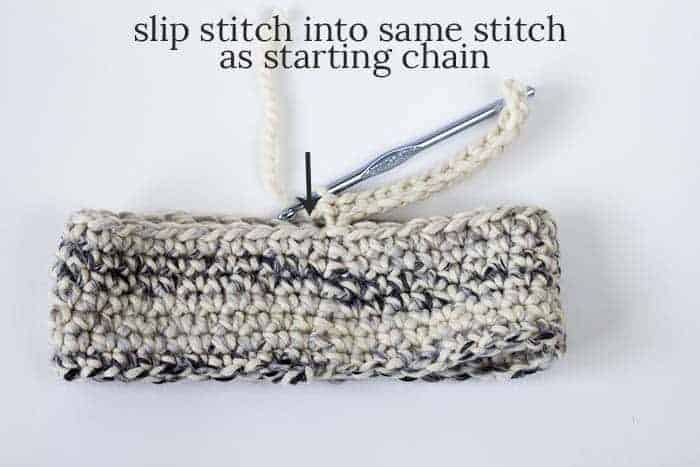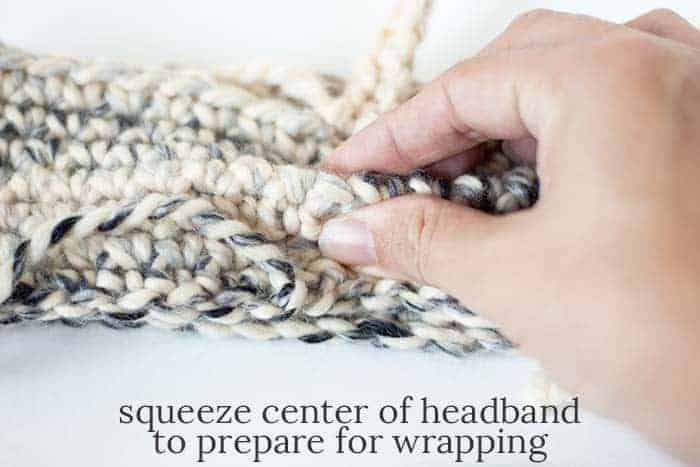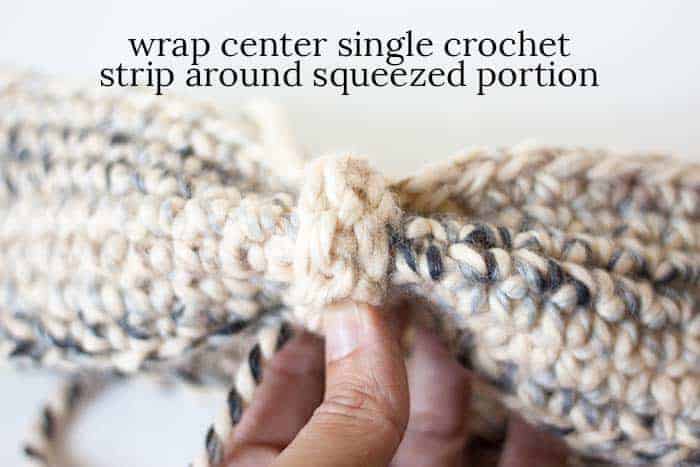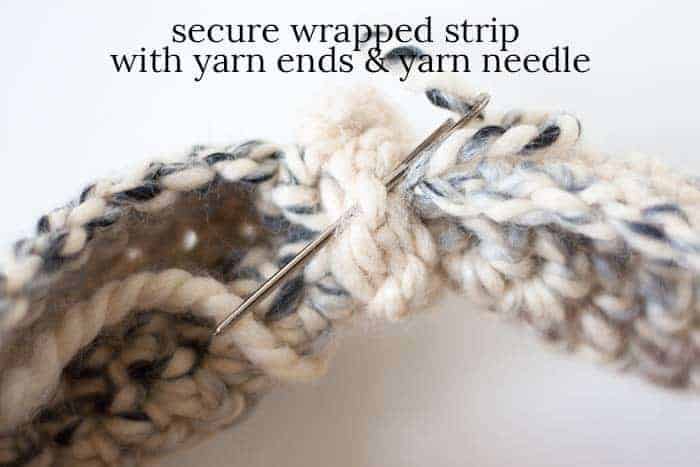 Finishing: Weave in loose ends throughout with a yarn needle!
You Are Done!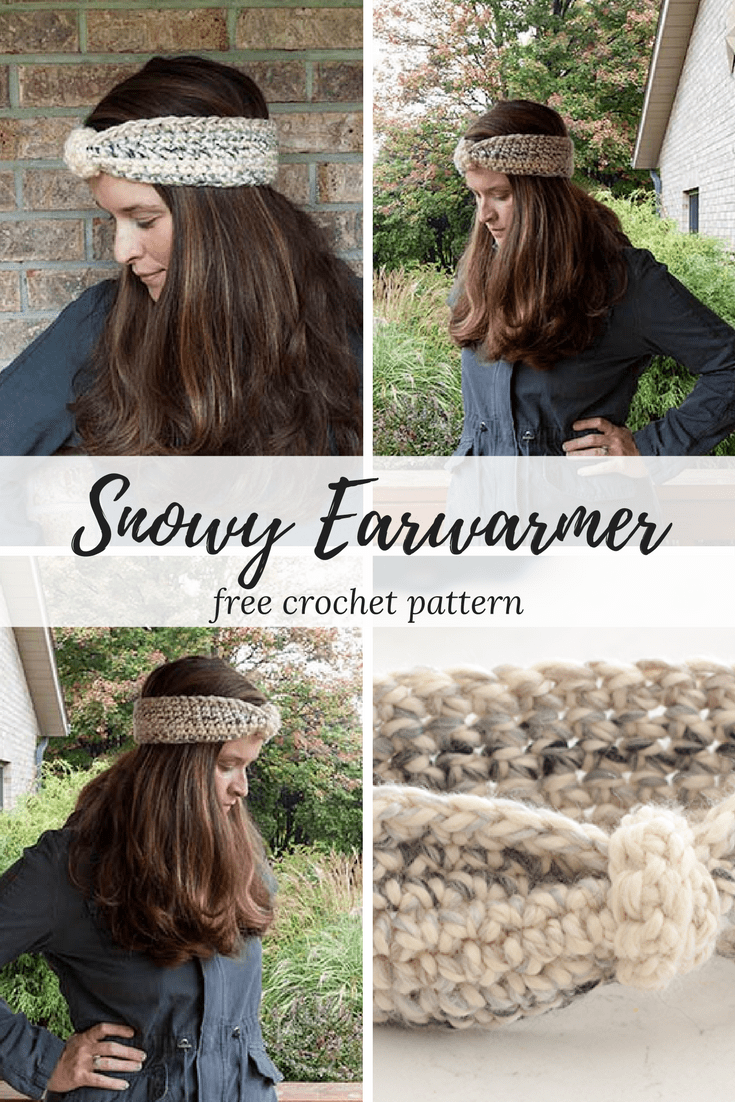 Do You Have Extra Yarn? Make Two!
By now you probably have figured out that the snowy crochet headband doesn't use much yarn at all and the extra yarn can easily be used to make a few more! Go ahead and make one for everyone you know!
Find Me Around!
I hope you enjoyed this pattern, and if you need any clarification, please feel free to email me at Krista@easycrochet.com.
More Free Crochet Headband and Hat Patterns