The Best Axolotl Crochet Pattern Collection
If you are looking for an axolotl crochet pattern to make, then this collection of cute axolotl patterns is perfect for you to look through.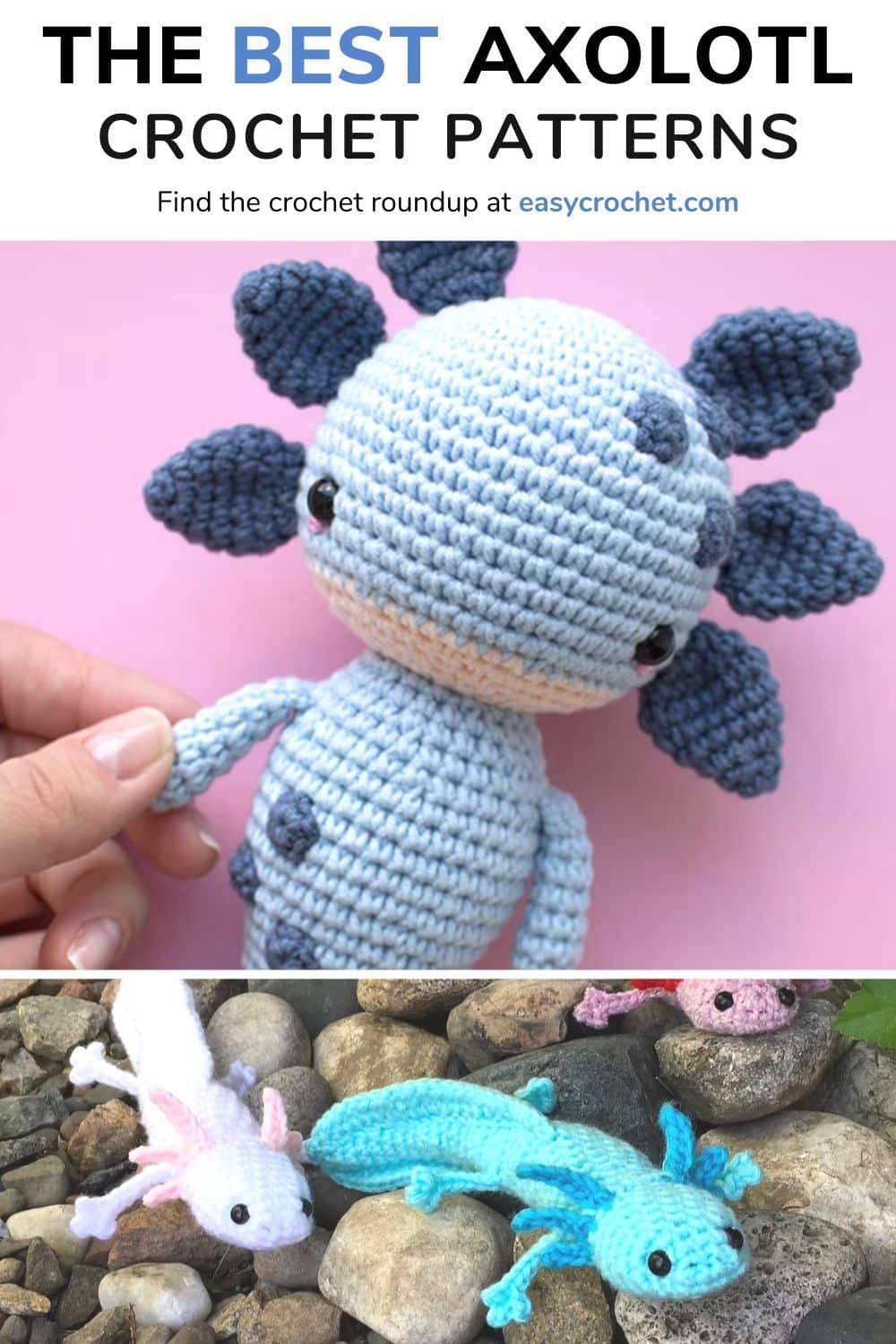 Each of these crochet axolotl patterns can be made in different colors, and some even have video tutorials to help out.
Each axolotl pattern has different skill levels, ranging from super easy to a bit more complex, so be sure to look through the pattern you want to make to be certain it will work for you as a crocheter.
Read on down to find some adorable amigurumi axolotl pattern to crochet that are free as well as some that are paid. Enjoy!
Materials Needed for Amigurumi Axolotl Patterns
While you would need many of these materials for any crochet project, crocheted axolotls sometimes require different types of materials depending on the pattern.
Take a look below at the different weights of yarn, hook sizes and other things that work best for amigurumi axolotl designs.
Stitch Markers: A stitch marker is important to keep track of the rounds you are working in most amigurumi patterns. Amigurumi is usually worked in continuous rounds, so it is critical to be able to keep track of the rounds with this marker.
Crochet Hook: Most axolotl patterns will use a smaller sized crochet hook than the yarn they are using calls for. This is because it will create a tighter single crochet stitch in the pattern, which in turn makes a cleaner looking end product.
Safety Eyes: Most of the crocheted axolotl designs you will find to make use safety eyes. These are typically plastic snap together pieces that form an eye in amigurumi. If you prefer not to use safety eyes, you can surface crochet eyes onto almost any of the patterns instead.
Yarn: While almost any yarn can be used for amigurumi patterns, the most commonly used weight is Light/DK or Medium/Worsted weight yarn. An axolotl made with DK yarn will be slightly smaller than one made with worsted weight medium yarn, but that is typically the preferred outcome.
Stuffing: Most amigurumi will have stuffing, so this is an important material to have on hand. The Polyfill brand is my personal favorite to use for filling amigurumi projects.
Yarn Needle: A yarn needle (or tapestry needle) will come in handy to create eyes if you aren't using safety eyes, and also to weave in ends after you are done crocheting an axolotl.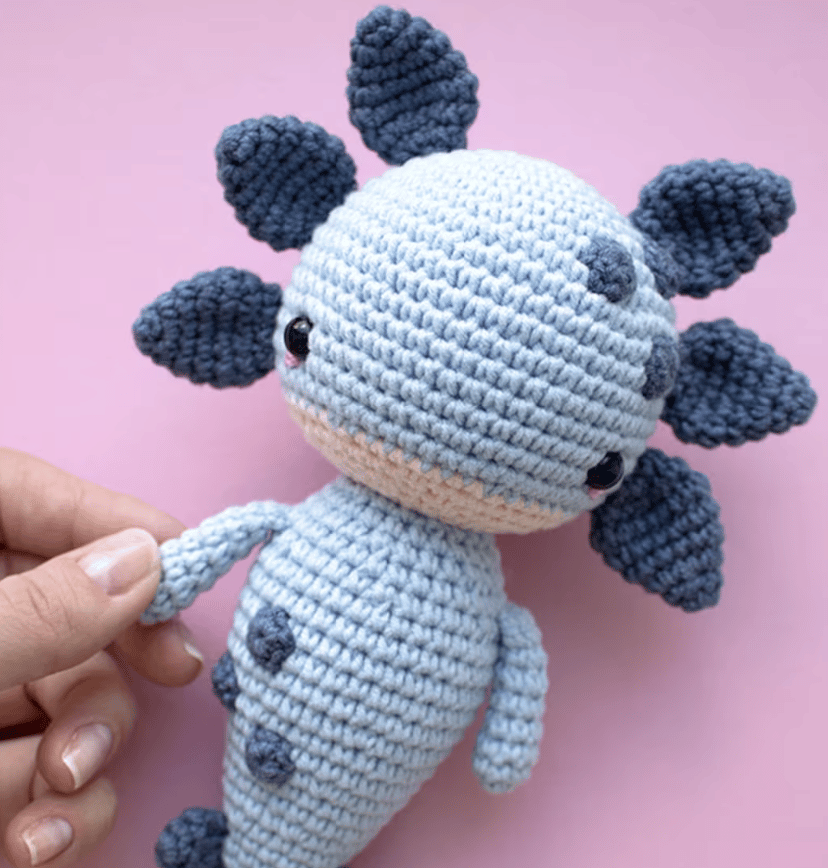 Crochet Axolotl Patterns (Free & Paid)
While I don't have any axolotl patterns of my own, I did find some below from fellow designers that are pretty wonderful with details and technique.
I hope you enjoy this fun collection of patterns and find a new favorite amigurumi to crochet. I hope you enjoy learning how to crochet an axolotl!
Free Axolotl Crochet Patterns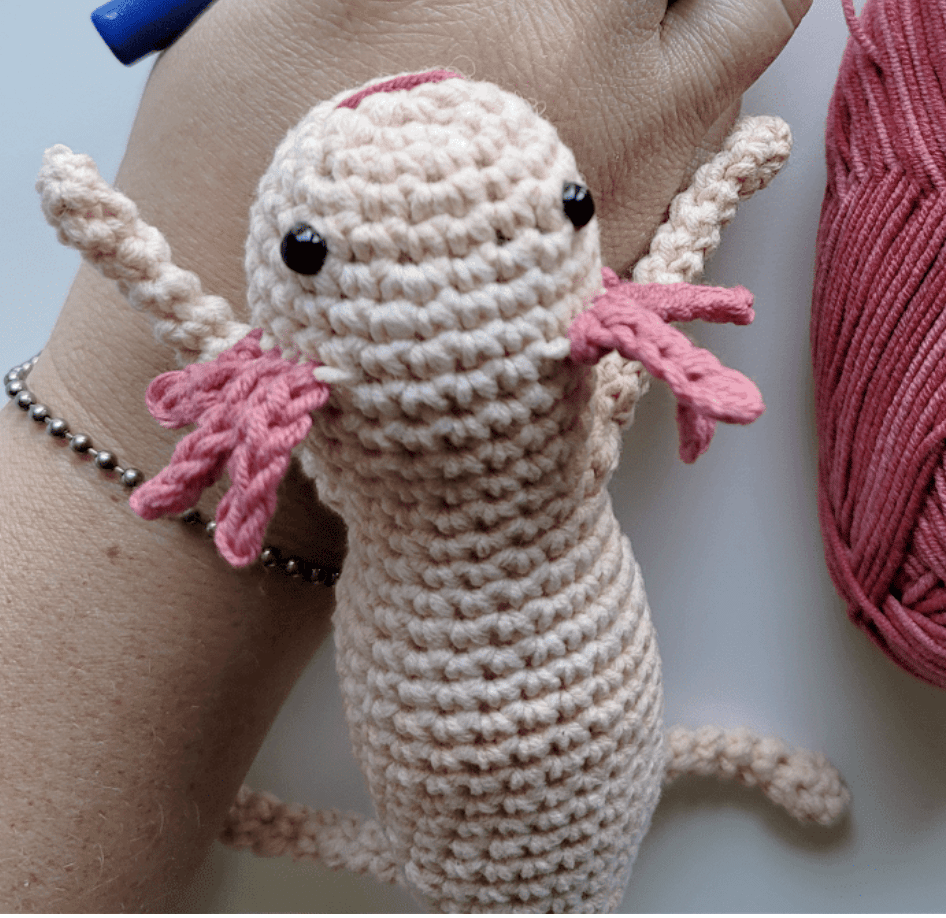 Cute Amigurumi Axolotl
Skill Level: Easy
Yarn: Scheepjes Soft Fun
This free axolotl crochet pattern is adorable and includes step-by-step instructions. It is considered an easy pattern by the designer (Oombawka Design Crochet) so if you are feeling adventurous, then you should make this fun axolotl amigurumi pattern.
---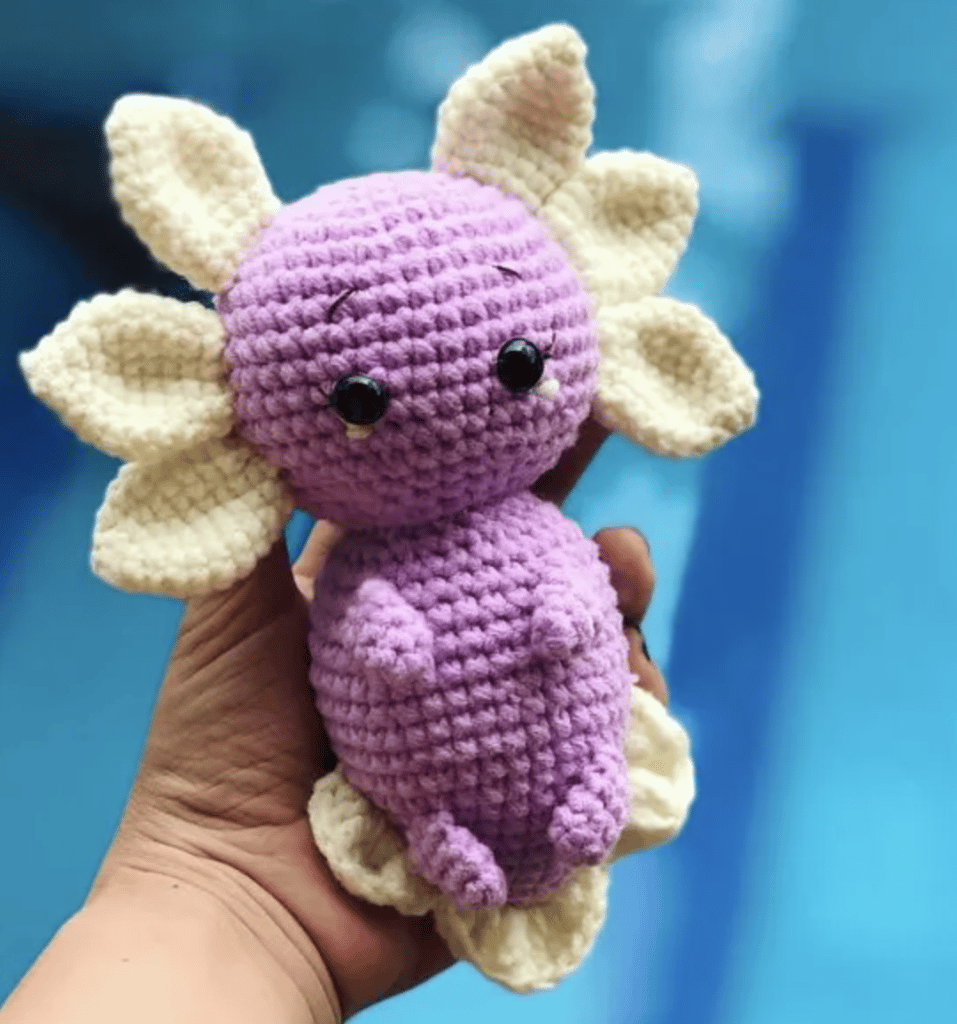 Crochet Axolotl Amigurumi
Skill Level: Intermediate
Yarn: 3 weight yarn
This axolotl crochet pattern uses mostly basic crochet stitches to make this amigurumi. It also uses some more advanced techniques, such as increases and decreases. Find the free pattern from Anvis Granny below.
---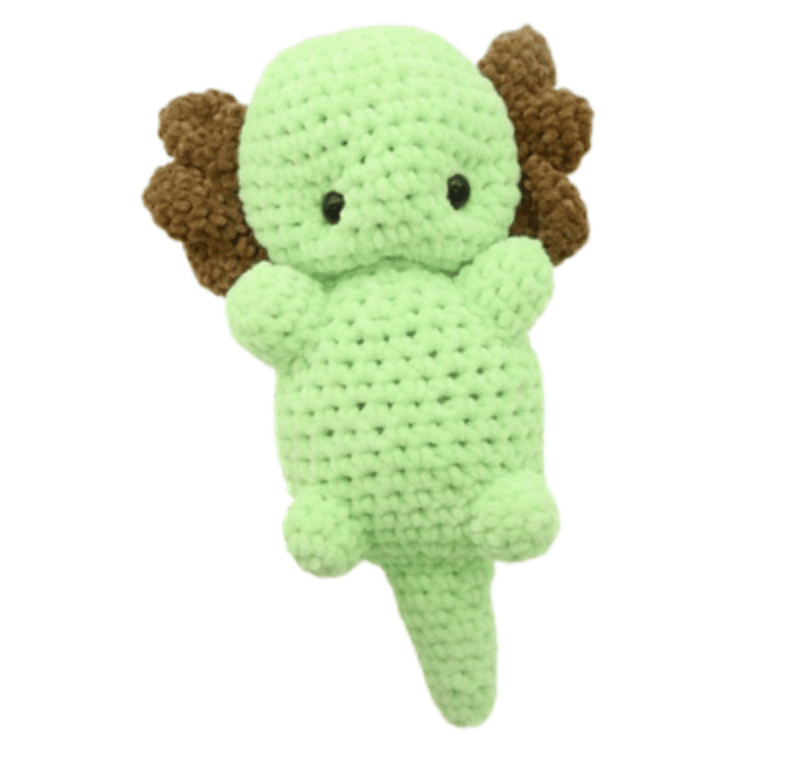 Baby Axolotl Crochet Pattern
Skill Level: Intermediate
Yarn: Premier Parfait
You'll love crocheting this adorable baby axolotl pattern from StringyDingDing. This design has step-by-step tutorials to help you through each part of the pattern and uses a bulky 5 yarn that makes it work up fast.
Paid Axolotl Crochet Patterns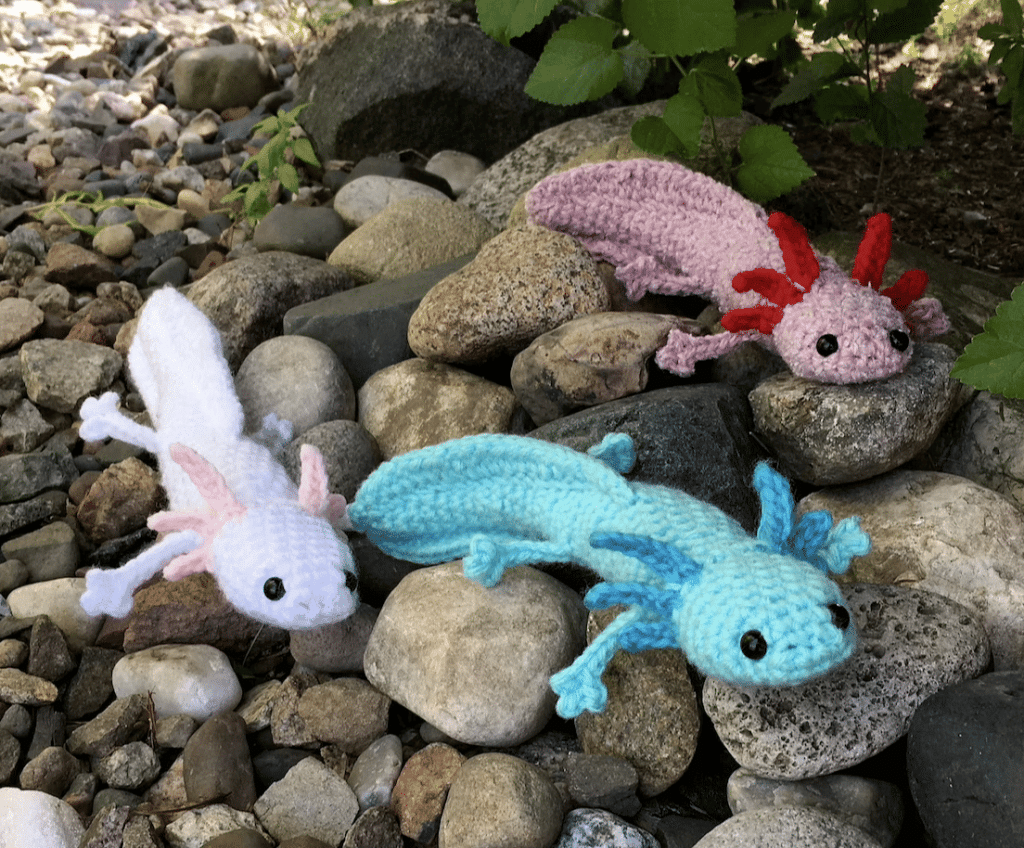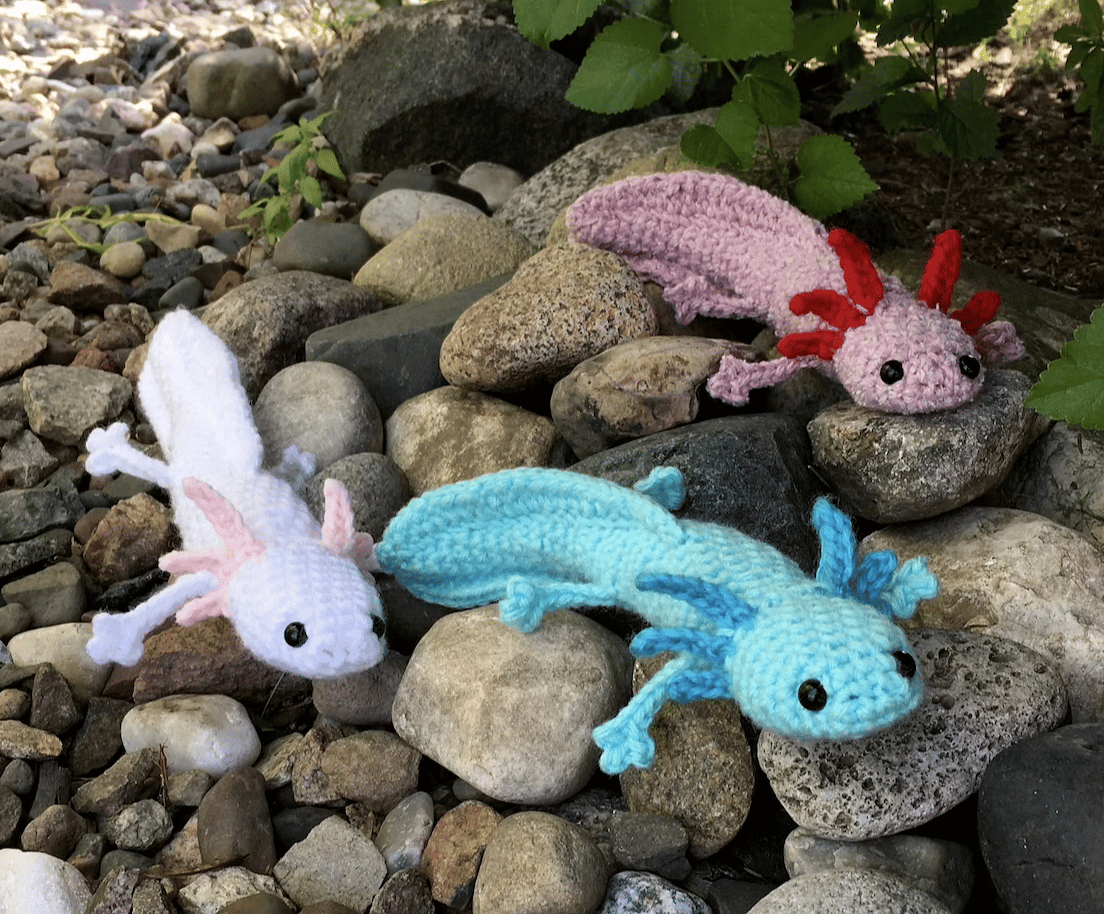 Axolotl Crochet
Skill Level: Complex
Yarn: Medium weight 4 yarn
This paid axolotl toy pattern from ImaginedYarn on Etsy is realistic looking and has a finished size of about 9 inches. Get the PDF pattern with a photo tutorial as well as text below to get started.
---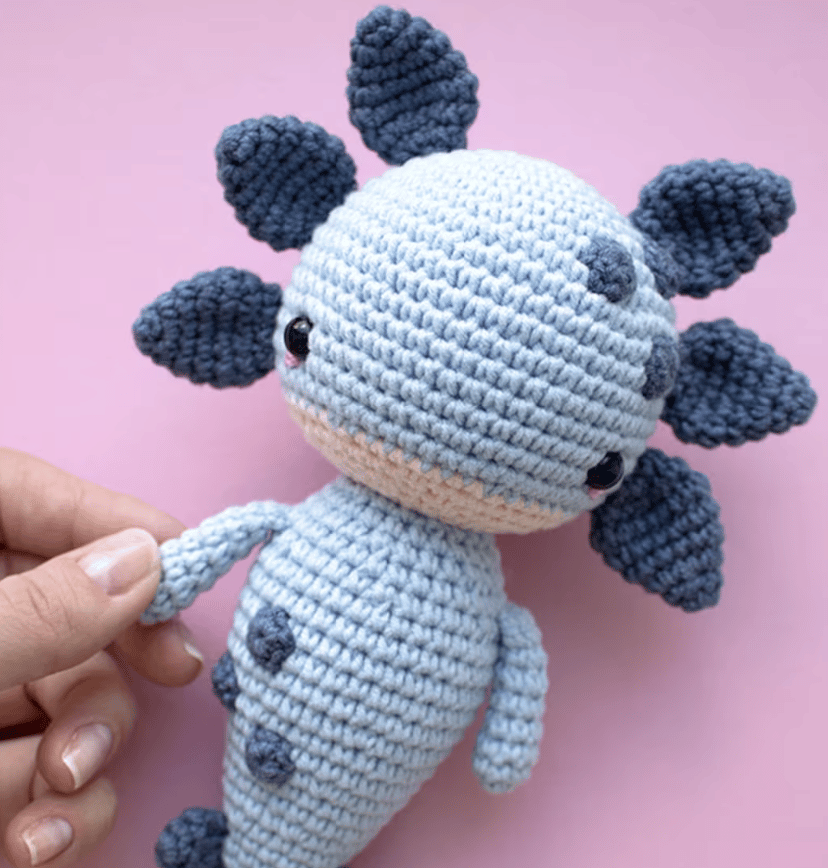 Axolotl Crochet Toy
Skill Level: Complex
Yarn: Any 2 weight yarn
This paid axolotl toy pattern from Blue Rabbit Toys on Etsy is available in seven different languages. Get the PDF pattern on to get started on this adorable axolotl with gills crochet pattern!
---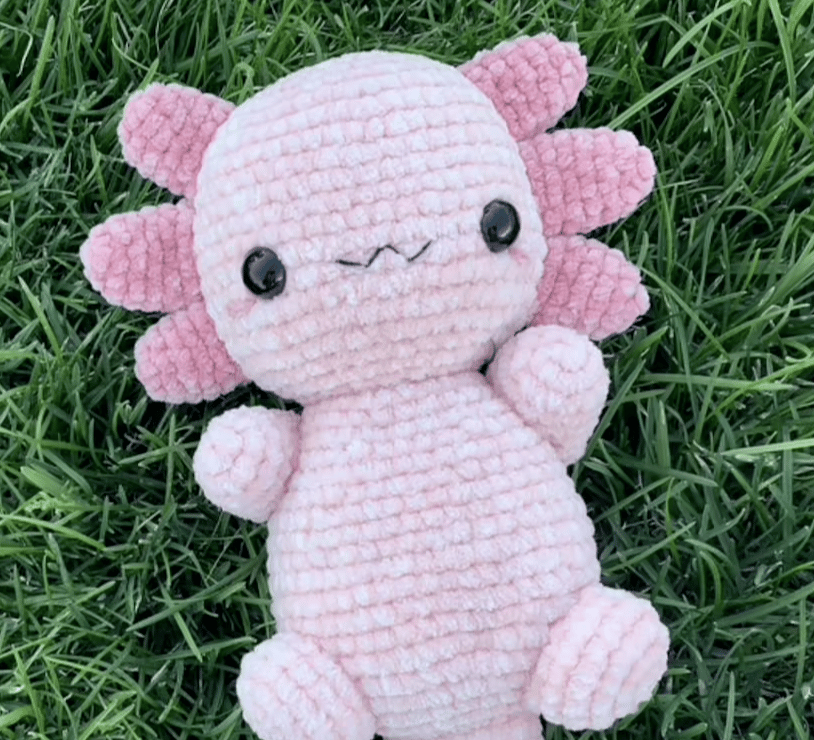 Velvet Axolotl Crochet Pattern
Skill Level: Easy
Yarn: Bernat Velvet Yarn
This paid axolotl pattern from Katiekittycraft on Etsy is a great design for those who are new to amigurumi crochet. It creates a large axolotl that is perfect for cuddling!
---
More Free Amigurumi Crochet Patterns
Even More Free Crochet Patterns