10 Free Crochet Easter Basket Patterns
Crochet Easter basket patterns are a great way to add a personal touch to your Easter celebrations.
These baskets can be made in a variety of sizes and styles, from small, egg-shaped baskets perfect for holding smaller chocolate treats to larger baskets that can hold all of your Easter goodies like eggs.
Take a look below at some of the best free crochet Easter basket patterns you can make!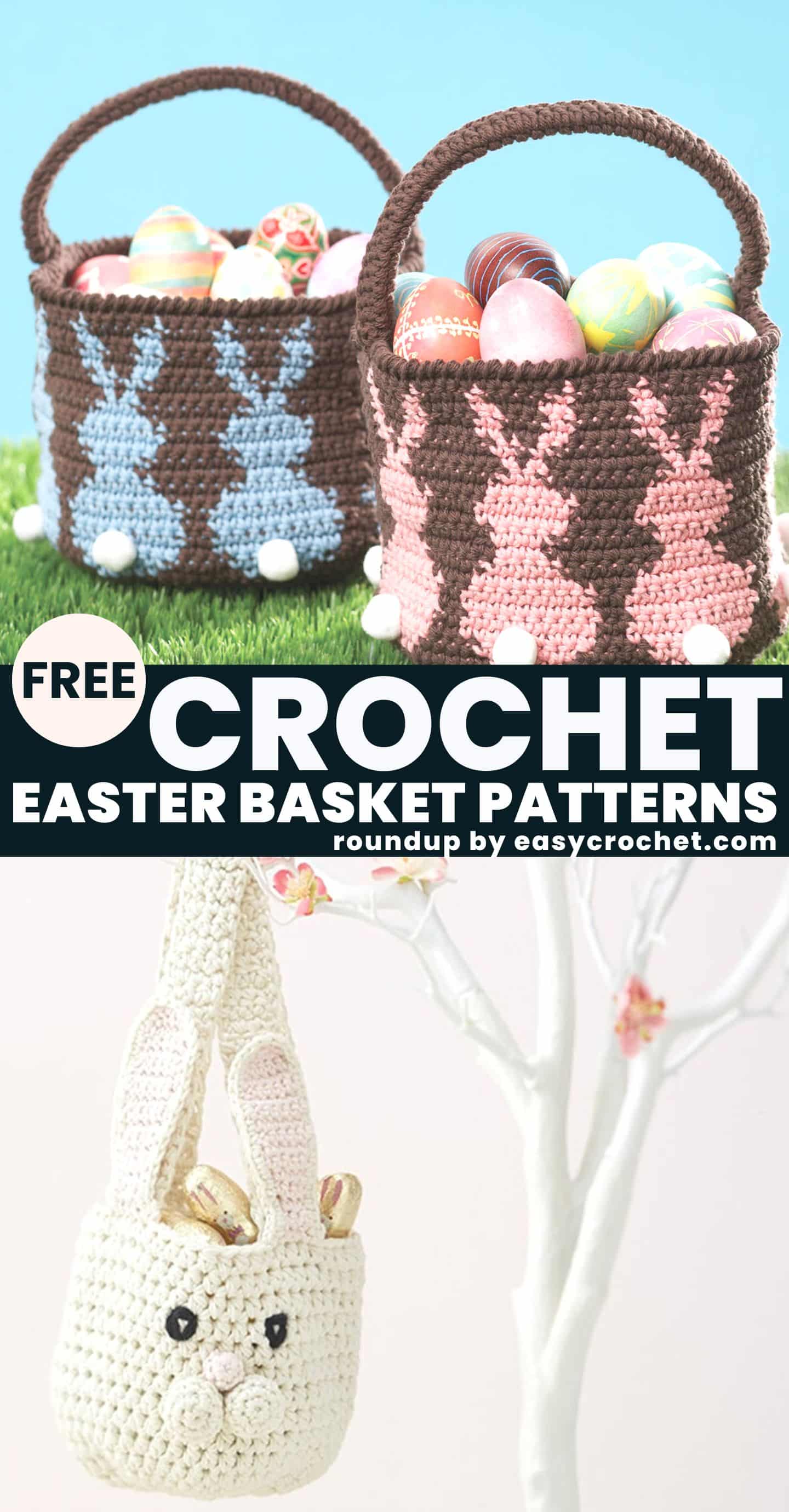 If you're a beginner crocheter or an experienced pro, there are a variety of adorable Easter basket patterns available for all skill levels below! Enjoy and happy basket crocheting!
10 Easter Basket Crochet Patterns
With a bit of yarn and a crochet hook, you can create a one-of-a-kind Easter basket that your friends and family will love. So, why wait? Start crocheting your Easter basket today!
Crochet Basket Patterns for Easter
Crochet Easter baskets are a fun and creative way to make Easter special. There are plenty of crochet Easter basket patterns available to choose from, each with their own unique style and level of difficulty.
More Free Easter Crochet Patterns
More Free Crochet Basket Patterns