Free Crochet Christmas Patterns for the Home
Are you looking for some crochet Christmas decor items to make? If so, you are in luck with this post since there are so many fun things to crochet for Christmas!
Who doesn't love Christmas?? Use these holiday themed crochet patterns as a part of your Christmas celebration! Find free patterns for snowflakes, tree skirts, crocheted ornaments and more to help make a handmade holiday.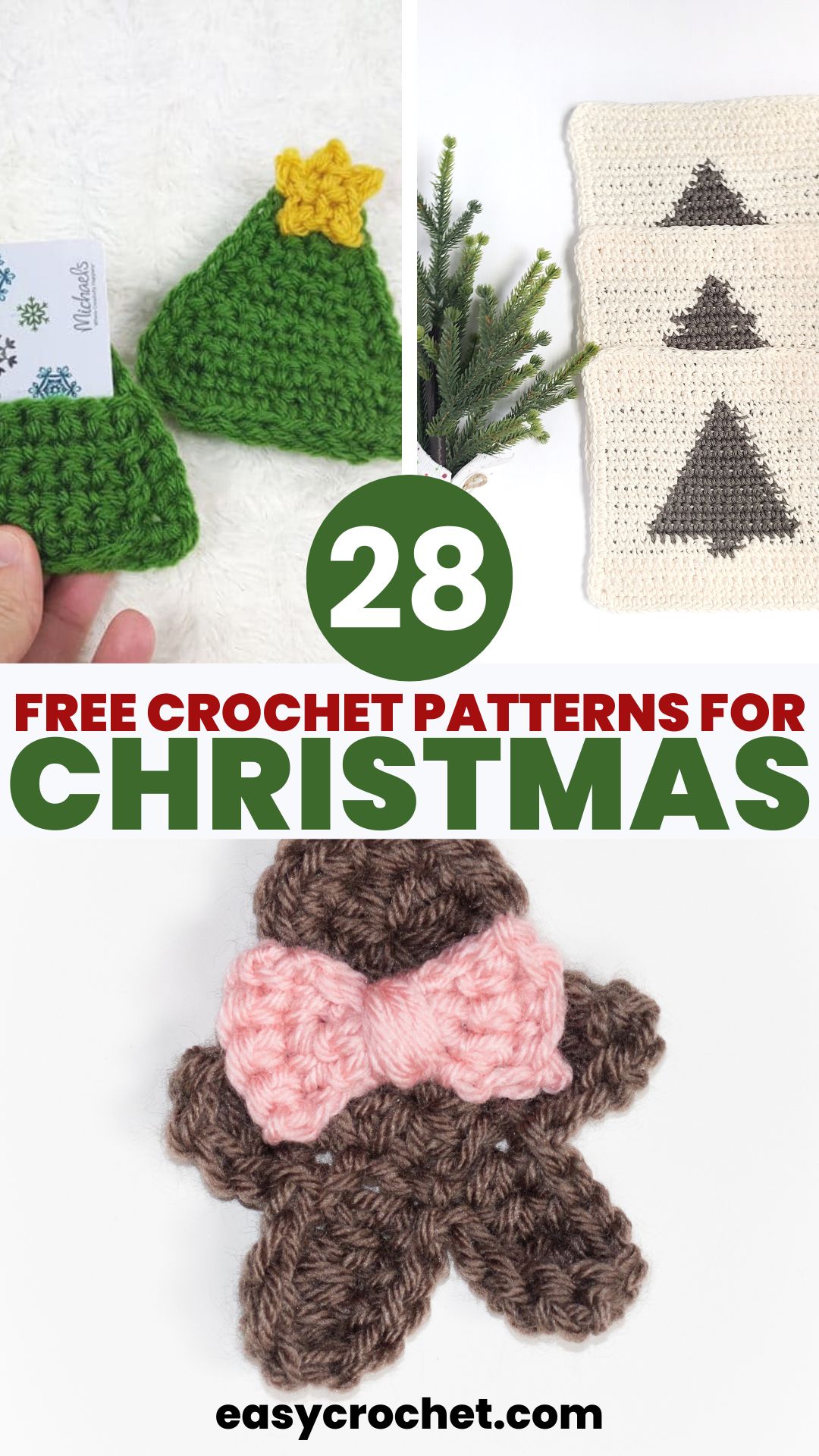 Crochet Christmas Patterns
Who doesn't love holiday decorating, right? But let's be real, making your own Christmas decor is where the real fun's at! Do you have a little time? Whip up some gift cardholders, washcloths, or coasters. They're not just quick gifts; they're also craft fair gold.
Check out our handpicked list below for some cozy crochet Christmas patterns that'll keep you busy and in the holiday spirit.
More Crochet Christmas Patterns & Holiday Patterns
If you love crocheting Christmas items, then you may also love our other Christmas pattern collections as well!

My Favorite Christmas Crochet Patterns
Below you'll find a few of our favorite crochet patterns to make for the holidays.
We've rounded up a few Christmas patterns from fellow crocheters, as well as a couple of ours mixed in too. Enjoy, and I hope you find a new pattern to make this season.
Free Crochet Patterns for Christmas
If you aren't sure what to crochet for Christmas, then this list of over 28 different Christmas decor ideas will help!
More Free Christmas and Holiday Patterns