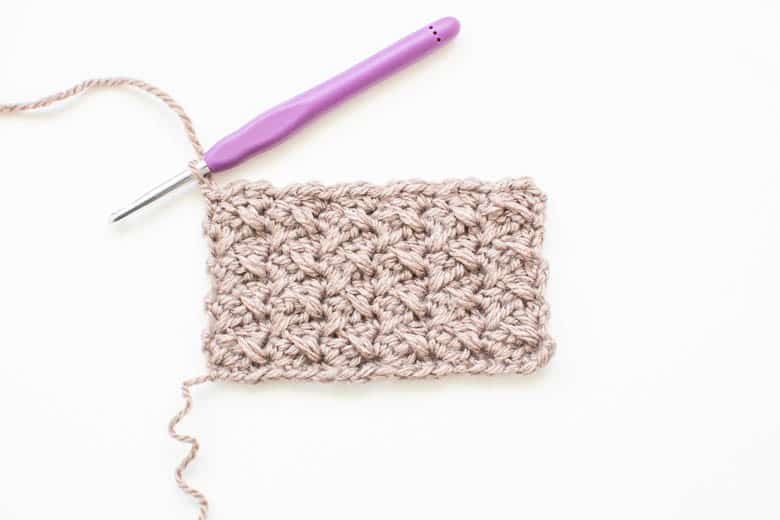 The spiked sedge stitch is a very beginner-friendly stitch pattern. It uses basic stitches only like single crochet, half double crochet, and double crochet.
It results in a medium textured stitch pattern that is even more visible if you increase the size of the hook and if you use thicker yarn.
You create a spike inserting your hook 2 rows below. A great stitch pattern for e.g. home decor projects but you can also use it to make a bag or crochet a scarf.
This crochet pattern and image are property of Crochet And Stitches.