32+ Spring Crochet Patterns Ideas
Are you looking for some of the best crochet pattern ideas for spring? If so, you'll love this collection of over 32 spring crochet patterns from blankets, to pillows, to bunnies, there is a pattern included in this list for everyone.
Below we'll also go over some yarns that are perfect for spring patterns as well as give you some great ideas for spring crocheting. Enjoy!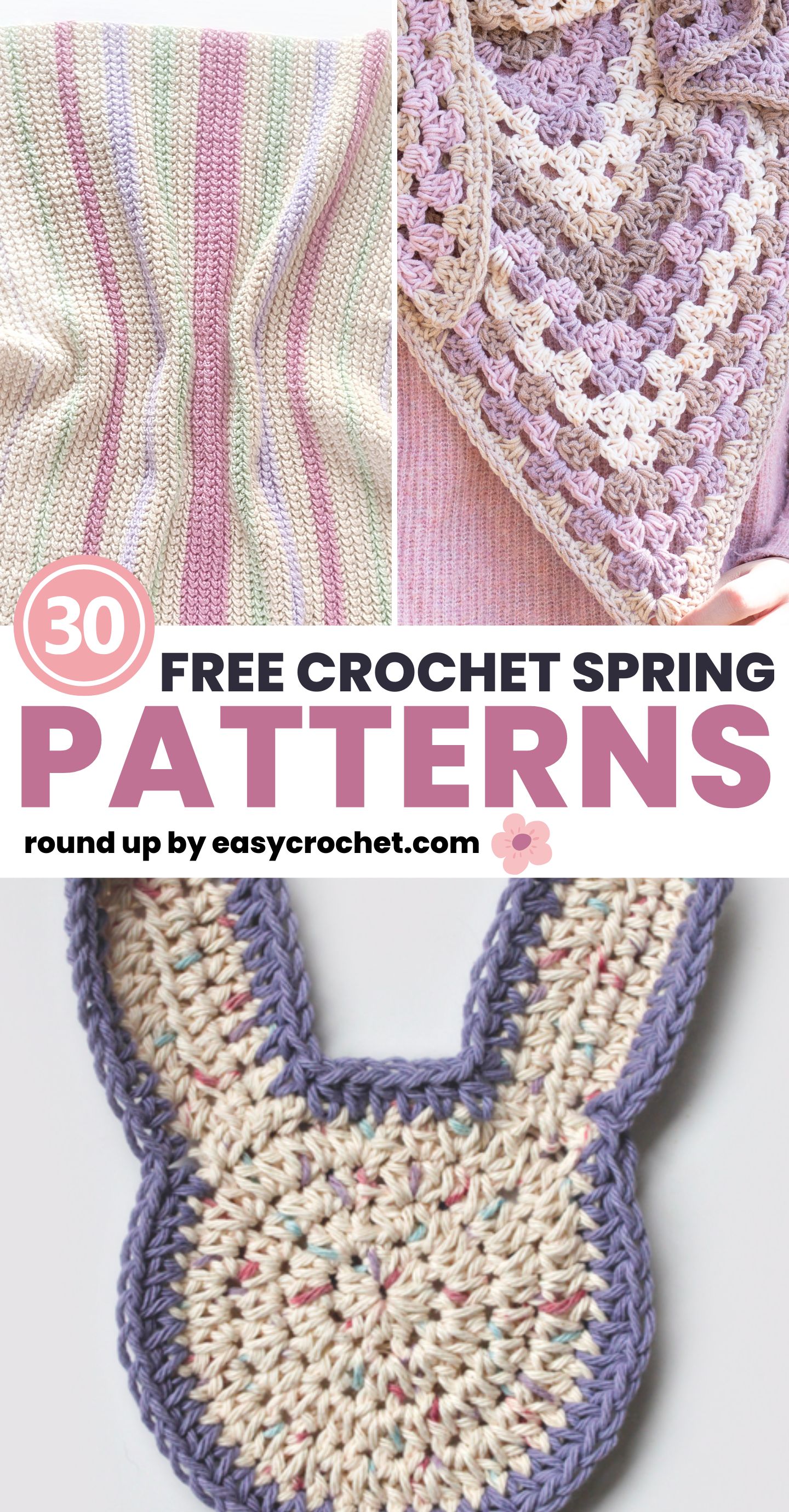 Why You'll Love These Spring Crochet Patterns
Looking for a fun and creative way to welcome in the spring season? Look no further than our collection of free spring crochet patterns! With a wide variety of patterns to choose from, you'll be able to create beautiful and unique crochet projects that are perfect for the season.
From adorable flower-inspired amigurumi to colorful and stylish spring scarves, our collection has something for everyone. Whether you're a seasoned crochet expert or just starting out, our patterns are easy to follow and perfect for all skill levels.
With this collection of free patterns, you can create the perfect spring project. And because they're free, you can try as many patterns as you like without breaking the bank!
So, why wait? Start exploring our collection of creative spring crochet patterns today and bring some fun and creativity to your spring season!
Crochet Patterns for Spring
Explore some of the best crochet patterns for Spring you can make with our collection of free spring crochet patterns.
More Free Crochet Patterns for the Spring