1 Hour Crochet Messy Bun Beanie Pattern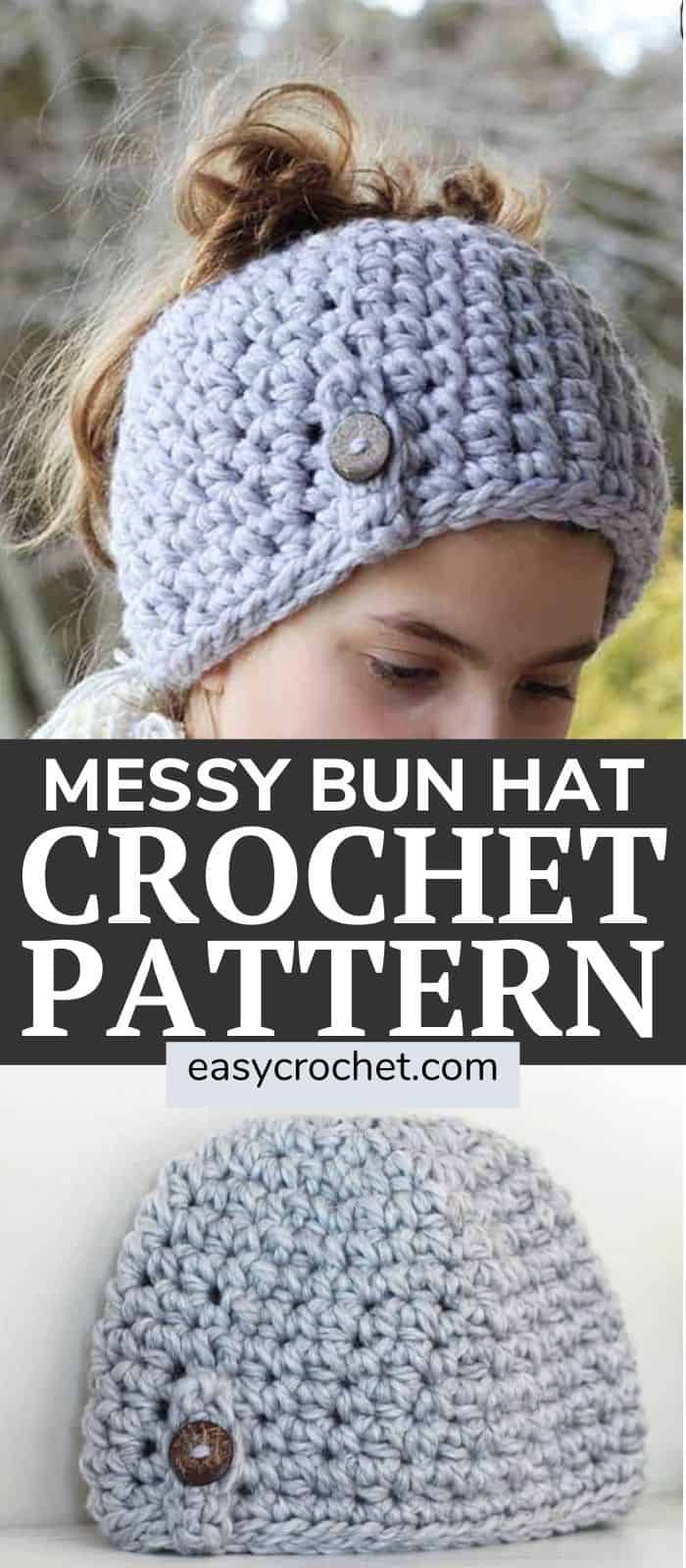 Use this free messy bun hat pattern to make the easiest beanie ever! If you've been on the lookout for a quick & easy messy bun pattern, then this one is it!
The best part is that it only takes one hour to crochet, and it uses basic crochet stitches! Ready to learn more? Read on down to get started!
I can't wait for you to make this simple beanie bun hat!
Happy Crocheting!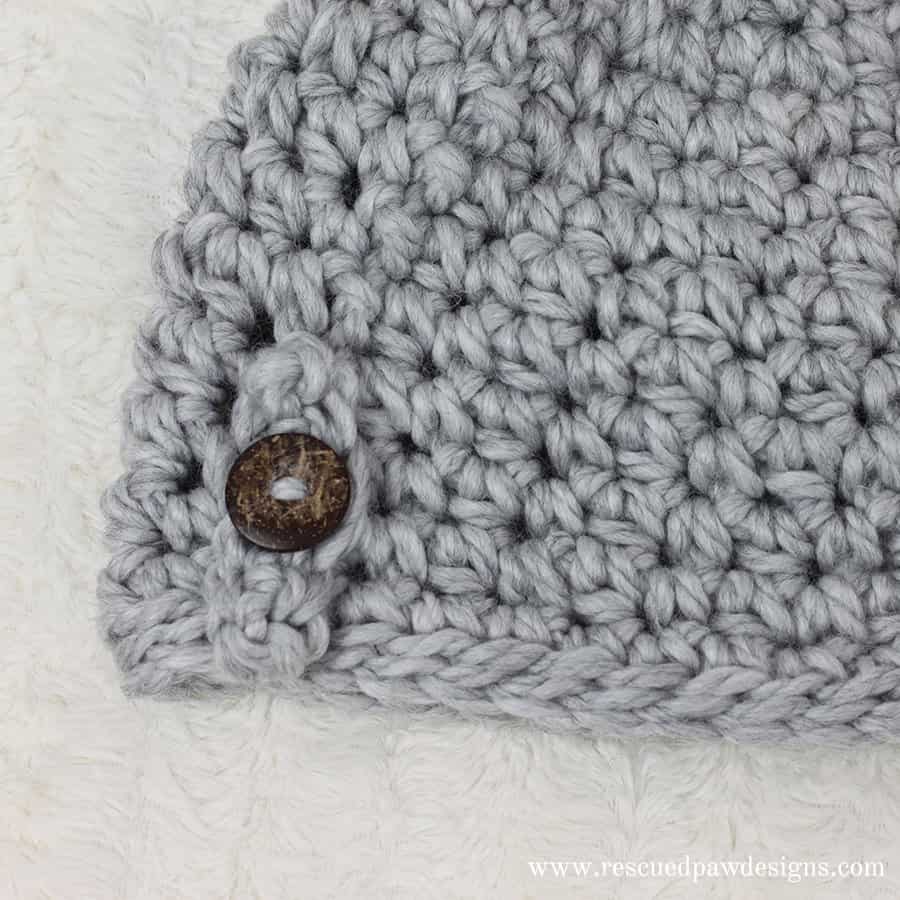 Have You Been Looking for The Perfect Messy Hat Pattern?
If you've been searching online for crochet patterns lately, then you know that the obsession has been off the charts for the oh so popular messy bun beanie hats! I am happy to add my pattern to the mix and I hope you like it!
I promise this is one of the most straightforward bun patterns you can crochet, and it's free too! Keep on reading down learn to learn how to crochet a messy bun hat.
If you have been wondering how to crochet one of these hats, then I can help! These crochet messy bun hats are everywhere!
I decided to design one because my daughter is a swimmer, and this type of cap is perfect for her wet hair after practice! She pulls her hair in a bun and slips this on! It's a win-win.
Crochet Stitches For the 1-Hour Messy Bun Beanie
My version of the crocheted messy bun hat takes only 1 hour to complete, and let's face it; we need these kinds of quick projects between work, life, and after-school activities! Well, that and coffee.
The reason this only takes an hour to make are the simple stitches it uses. If you can half double crochet and single crochet, you can make this beanie! Learn more about both crochet stitches below.
Crochet Stitches for a Messy Bun Beanie: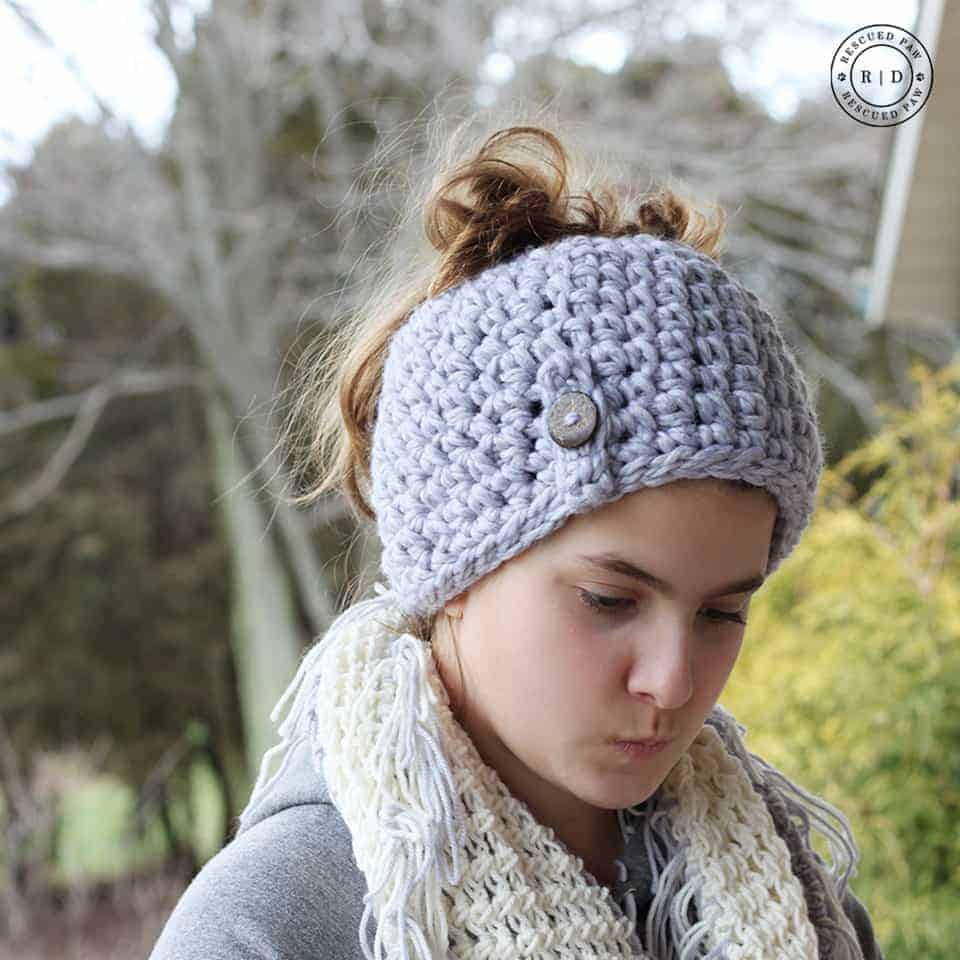 The Yarn That's Perfect For This Messy Bun Hat
I decided to use Cozy Wool in Pewter, which is a half acrylic half wool blend from Michaels because I love how soft it is! And the color choices, like the Pewter I used, are pretty wonderful too!
You will love working with this yarn because it is so extraordinarily bulky and works up fast! If you don't have this particular yarn on hand, you could substitute Lion Brand Wool-Ease Thick & Quick in its place or any bulky 6 yarn, and it would still work out great!
Click the Yarn Images Below to Check them out!
Ready to Get Started on This Easy Bun Hat
If you think you are ready to jump in and learn how to make, this messy bun beanie, then scroll on down to find the free pattern!
Happy Crocheting Friends!
1 Hour Free Crochet Messy Bun Beanie Pattern
Skill Level: Easy
Materials
1 skein of Cozy Wool from Michaels or less than 90 yards of any (#6) weight super bulky yarn.
9 mm crochet hook
Scissors (I recommend stork scissors!)
1 one inch coconut button
Crochet Abbreviations
ch = chain
sl st = slip stitch
hdc = half double crochet
sc = single crochet
st = stitch
Notes
Written in US terms
Fits most teen to adult women
sl st's do not count as stitches
Add to Ravelry
Finished Size
20-inch circumference & a 7″ height (using a 9 mm crochet hook for the main body of the hat)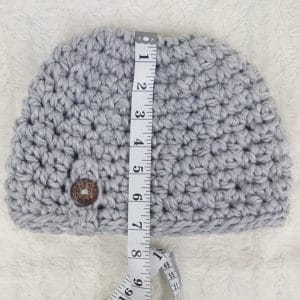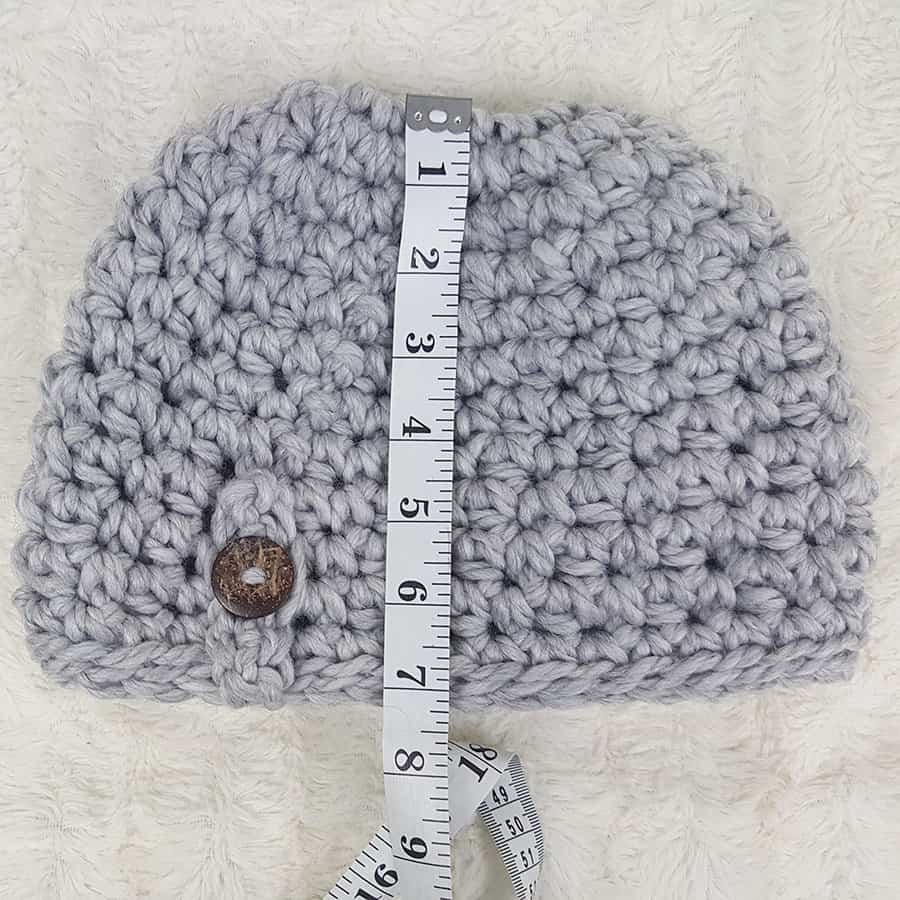 Crochet a Messy Bun Hat With Elastic
Here is our video tutorial on how to attach yarn to a hair tie.
---
Begin: Attach yarn to hair elastic as shown in the pictures. I used a 6.5 mm in the video, but any size crochet hook will work.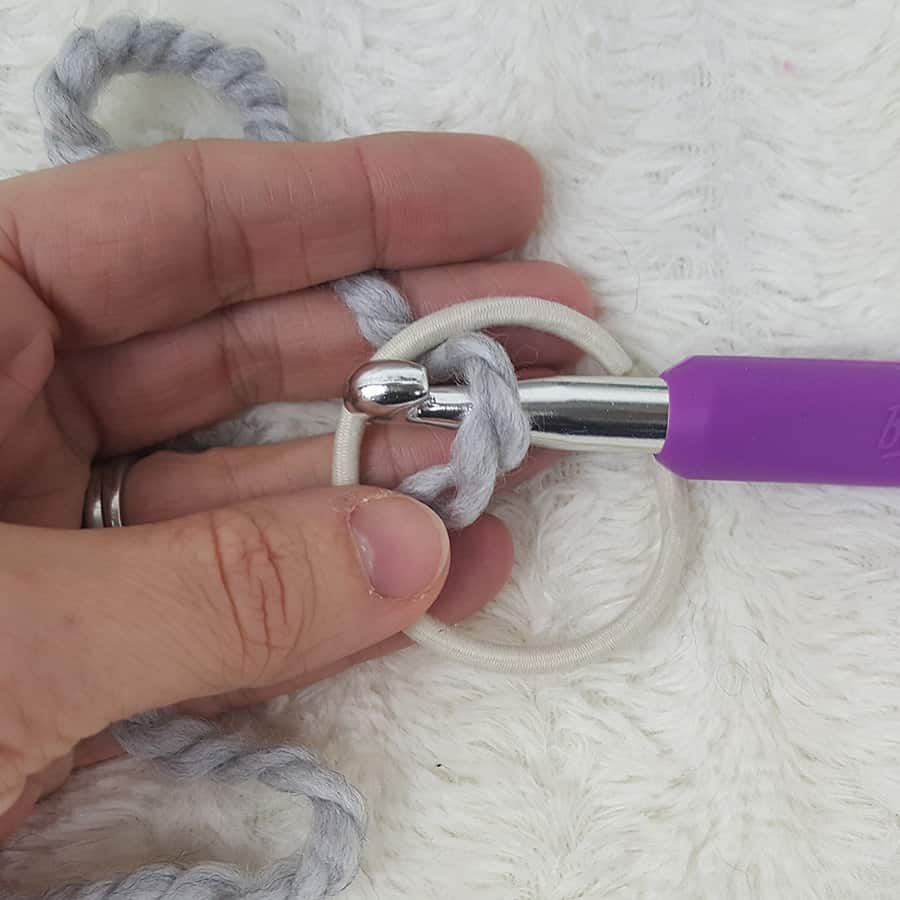 After you get your yarn attached to the hair elastic, you can begin!
If you need any help with this part, feel free to ask away! You can reach me at krista@easycrochet.com.
Happy Messy Bun Beanie Hat making!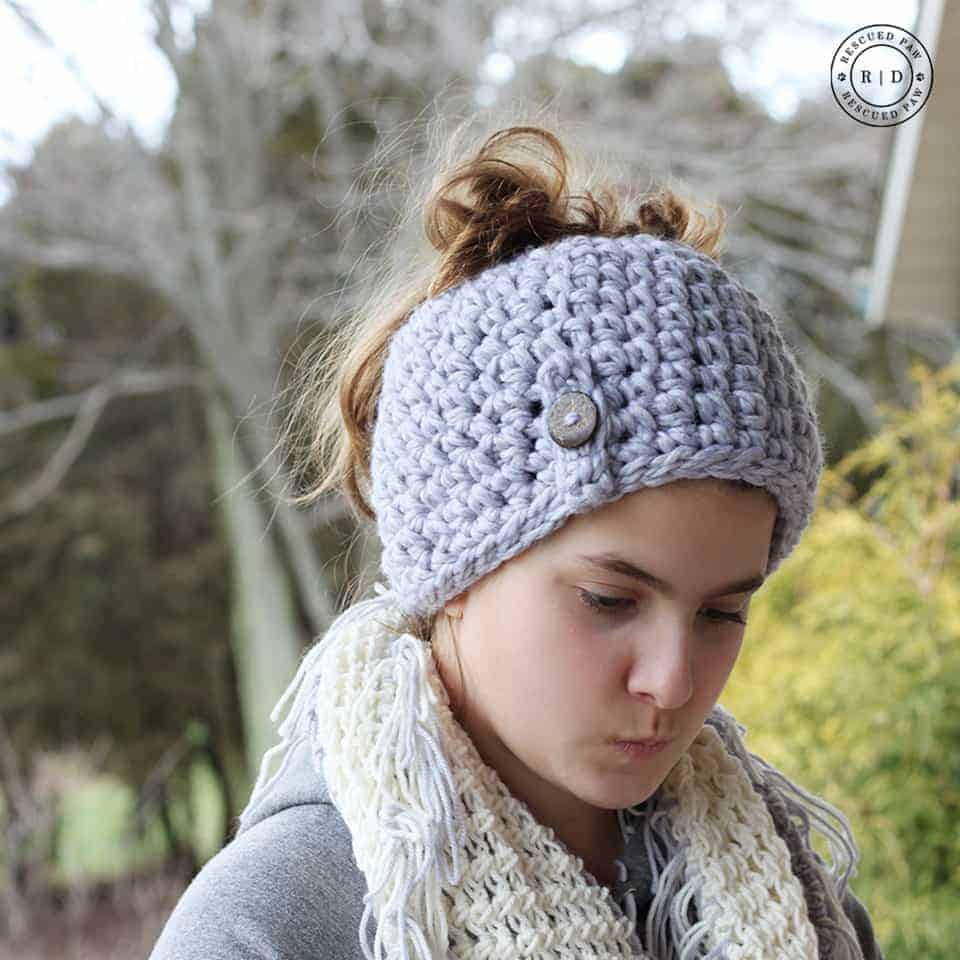 The Free and Easy Messy Bun Crochet Pattern
Round 1: sc 12 times around hair tie, sl st to top of first sc to complete round (12)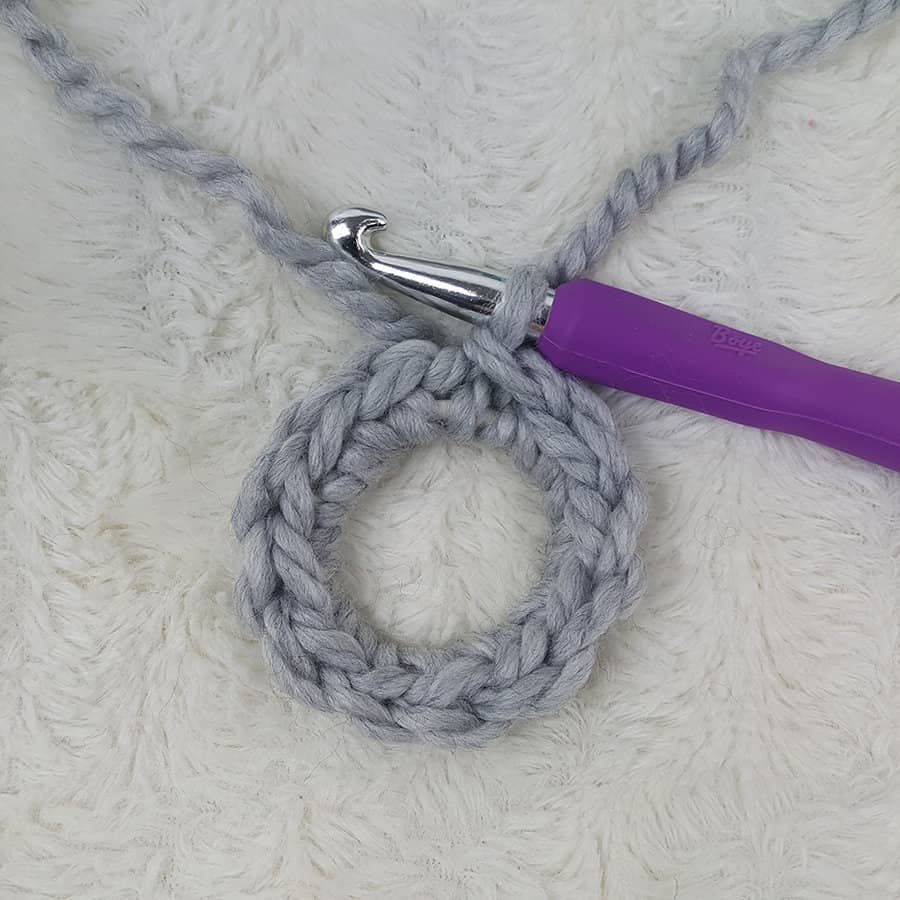 Round 2: ch 1, in first st hdc & sc, *hdc & sc in next st, repeat from * around, sl st to top of the first hdc. (24)
Round 3: ch1, in first st *2 hdc's, sc in next st, repeat from *, sl st to top of the first hdc. (36)
Round 4: ch1, starting in first st *hdc, in next st sc, repeat from * around, sl st to top of the first hdc. (36)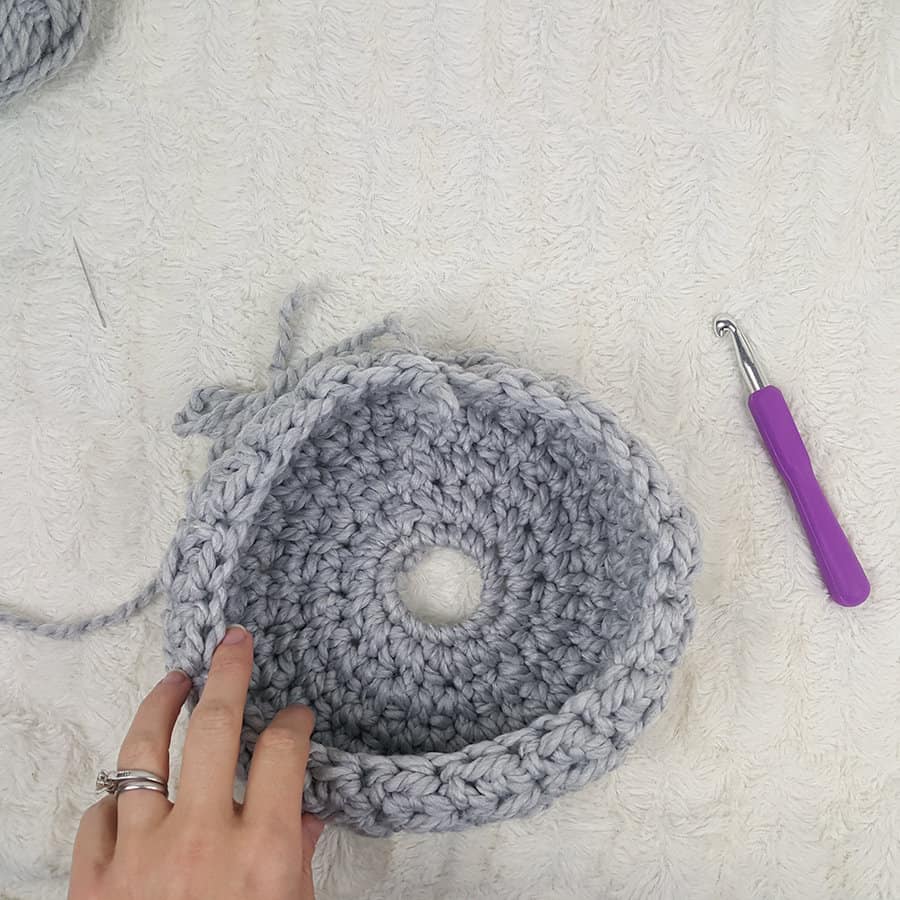 Round 5-11: repeat round 4. (36)
Round 12: ch 1, sc in first st, sc in each remaining st around, sl st to top of first sc. (36)
Round 13: ch 1, sl st in first st, sl st in each remaining st around, sl st to top of first sc. (36)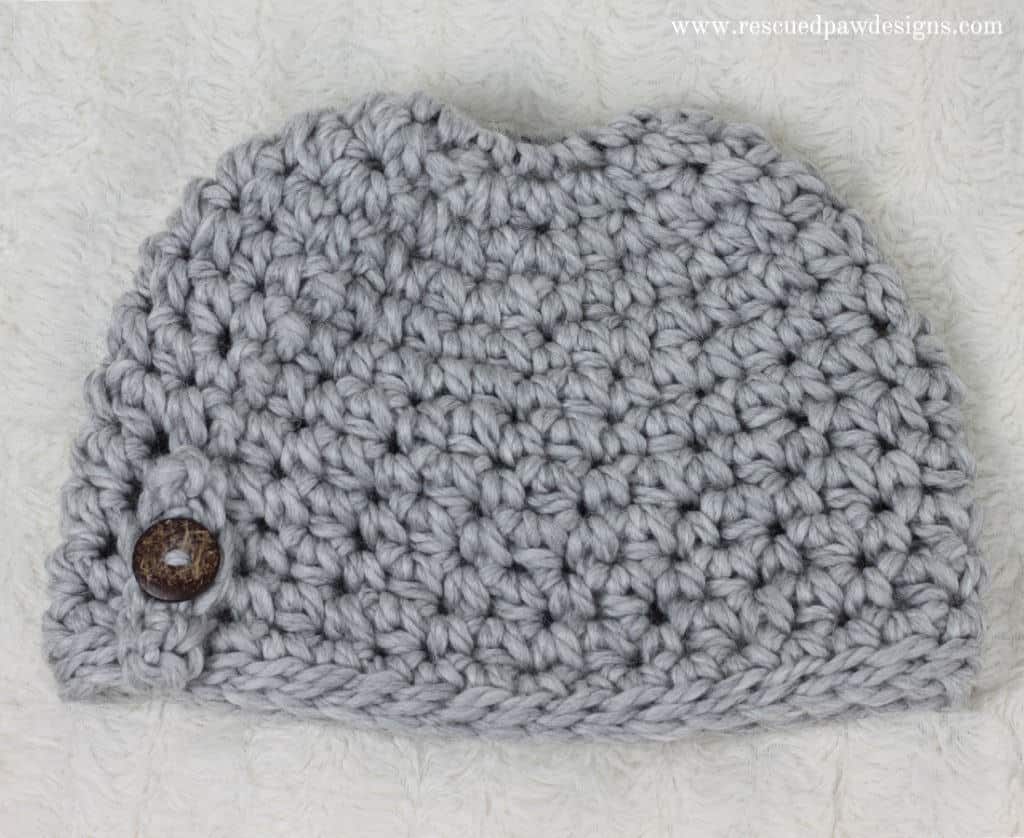 To Finish: Ch 6, sc in 2nd ch from the hook, sc in each remaining ch, sl st to top of the first st in round 13. (5) Fasten off, leaving a 12-inch tail. Attach flap to the beanie with a yarn needle and 12 tail, next attach the button with the remaining yarn tail left.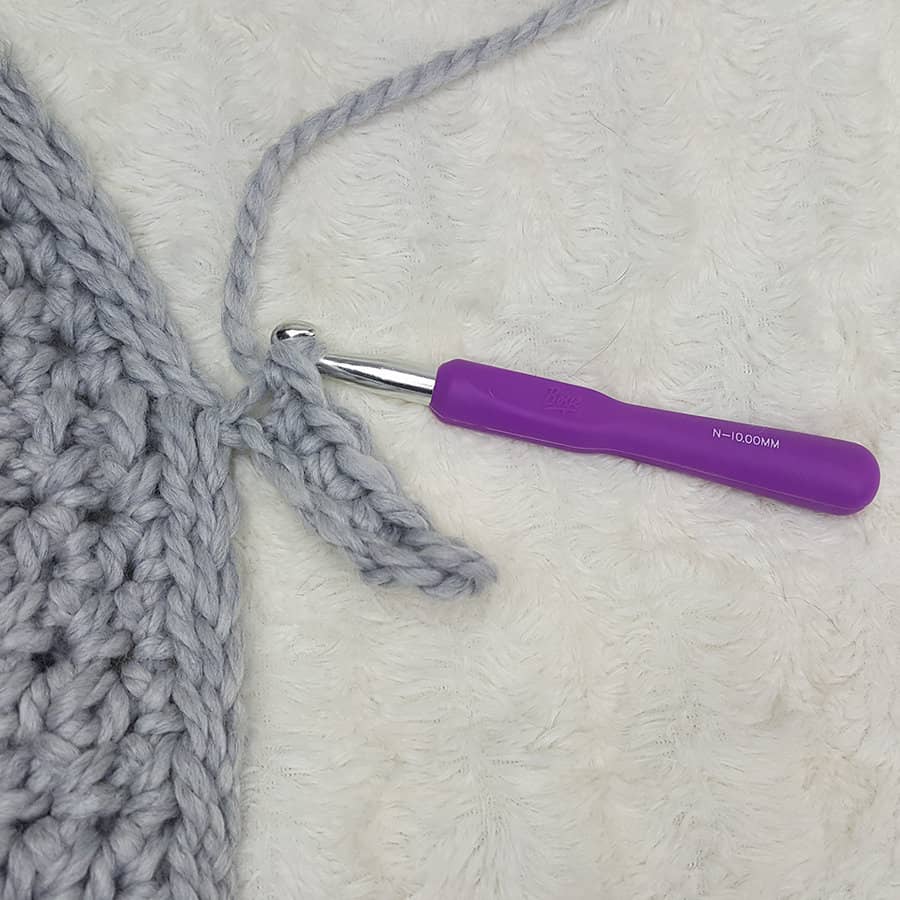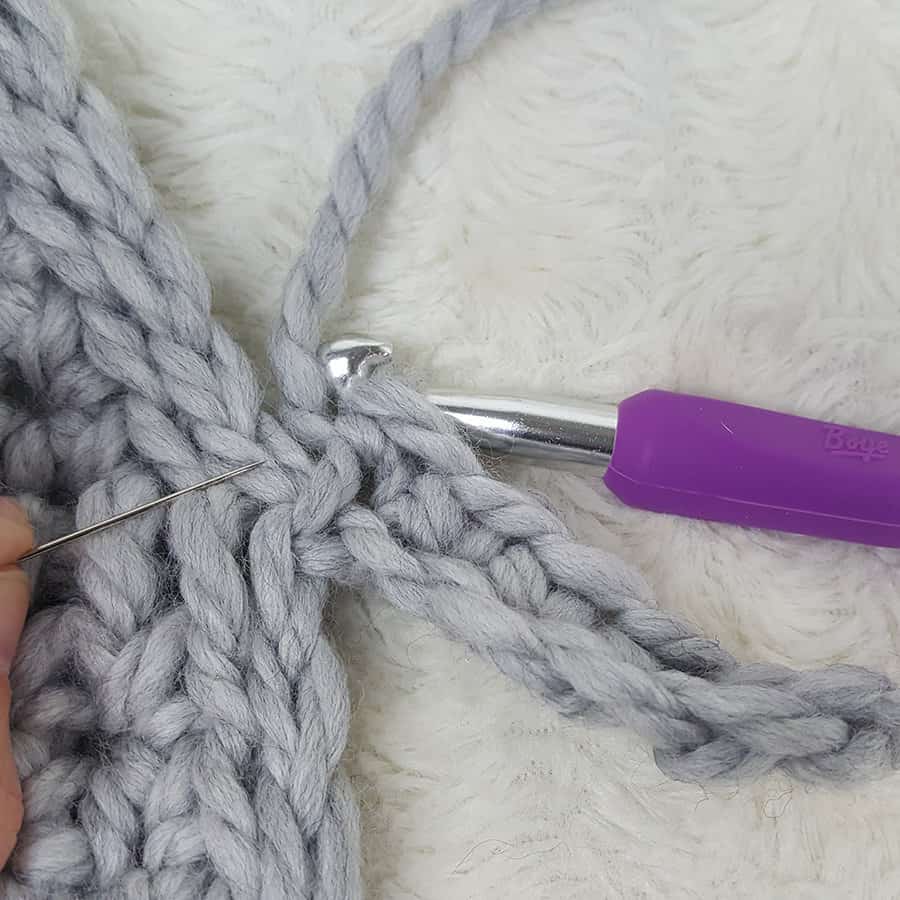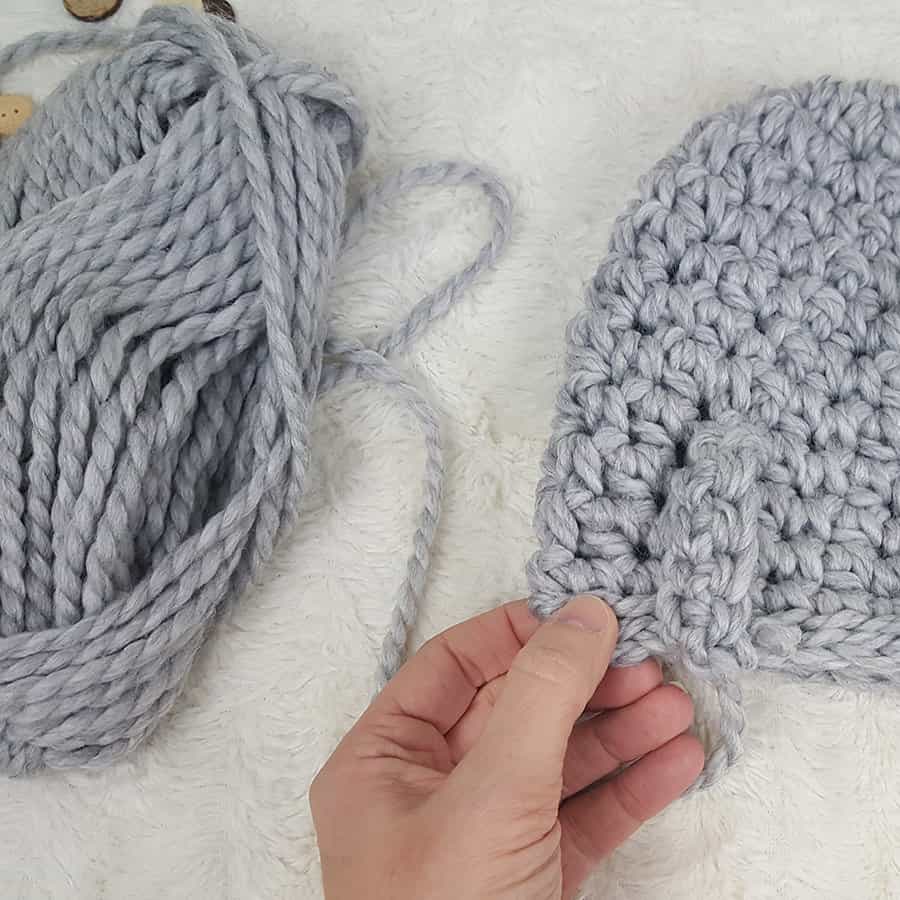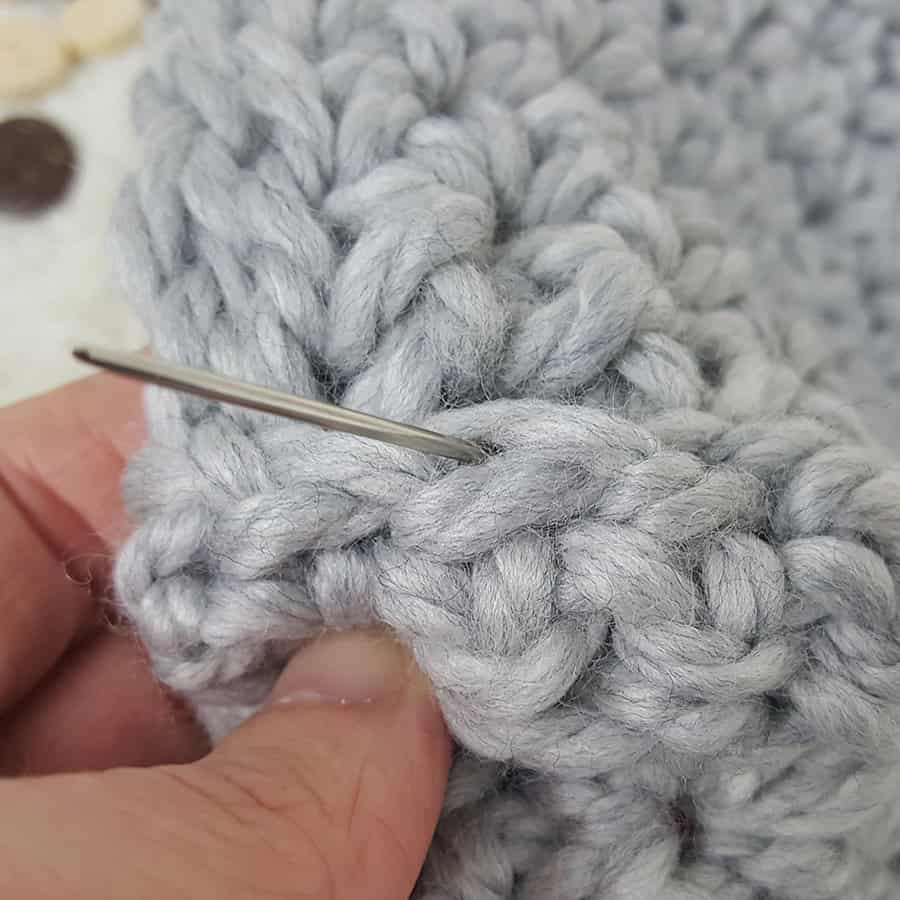 Finally, weave in the ends of yarn throughout your messy bun beanie!
You are done! I hope you enjoyed this messy bun beanie pattern!

More Free Hat & Headband Crochet Patterns
Are you looking for more free hat patterns? Explore the Easy Crochet pattern database for access to over 300 FREE patterns!