Random Striped Pattern Generator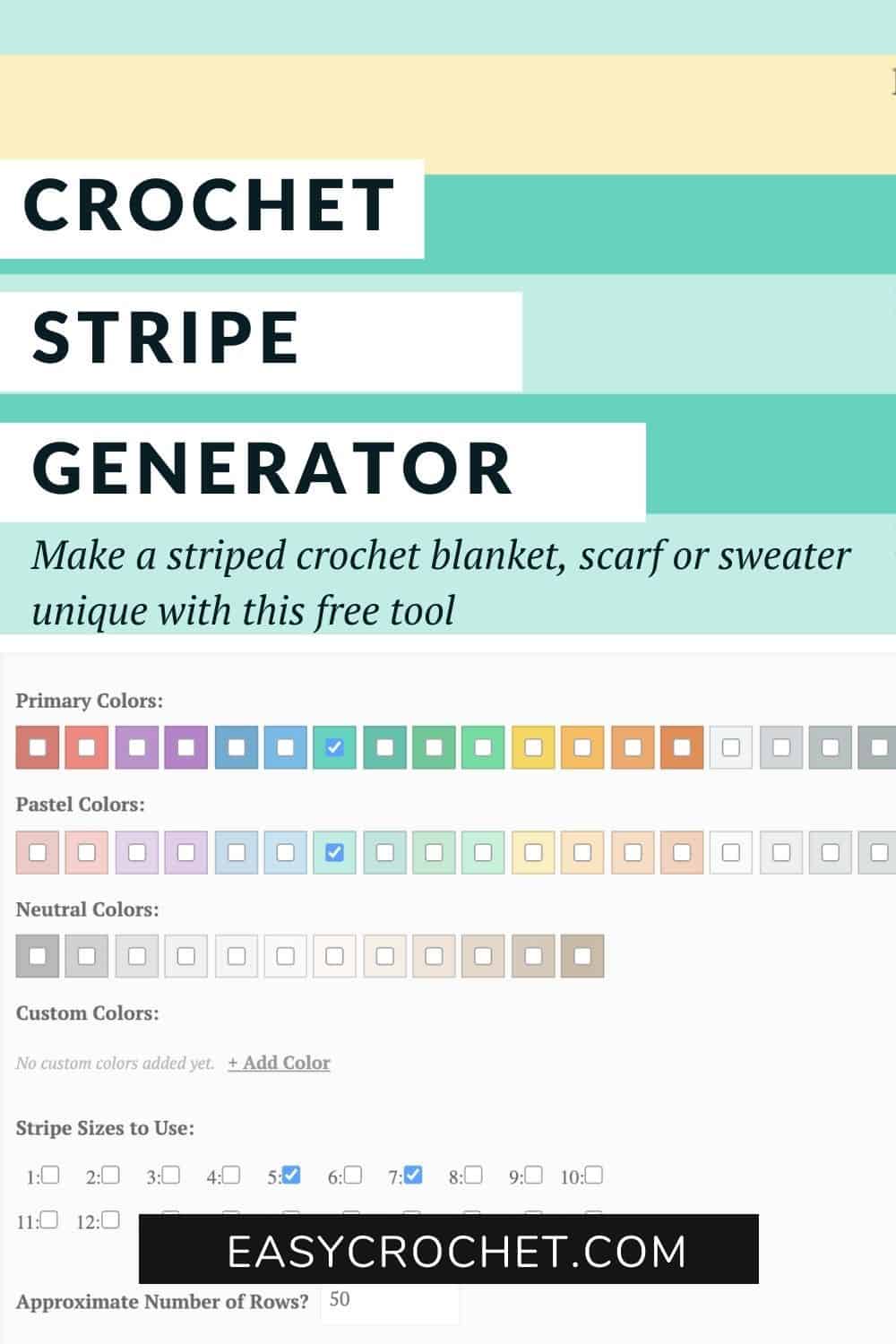 Use this random stripe generator to create unique striped crochet patterns or striped knitting pattern designs. The stripe generator below can be used to make crochet striped blankets, crochet striped scarves, knit striped blankets and more!
You can use any of the Easy Crochet Blanket patterns and customize them with this tool, or just design your own with this fun generator. The color combinations are endless, and you can even add custom hex code colors to the generator to make a truly unique striped design.
How to Use the Stripe Generator Video Tutorial
If you have an ad blocker on, you may not be able to see the video. Disable and refresh the page to view.
How to Use the Stripe Generator Written Tutorial
Chose the colors of yarn you want to make your project with
Select the width of the rows (size of your stripes)
Select the number of rows you'd like your project to be
Hit the generate button
Print your new custom striped pattern
You are now ready to start crocheting a new pattern after using the crochet color pattern generator!
Stripe Generator