Welcome to Easy Crochet! Do you love to crochet? Do you also love yarn? If so keep on reading down to find 100's of the best free crochet patterns as well as crochet stitch tutorials here on the Easy Crochet blog!
Read on down to explore these mostly EASY crochet tutorials and crochet designs!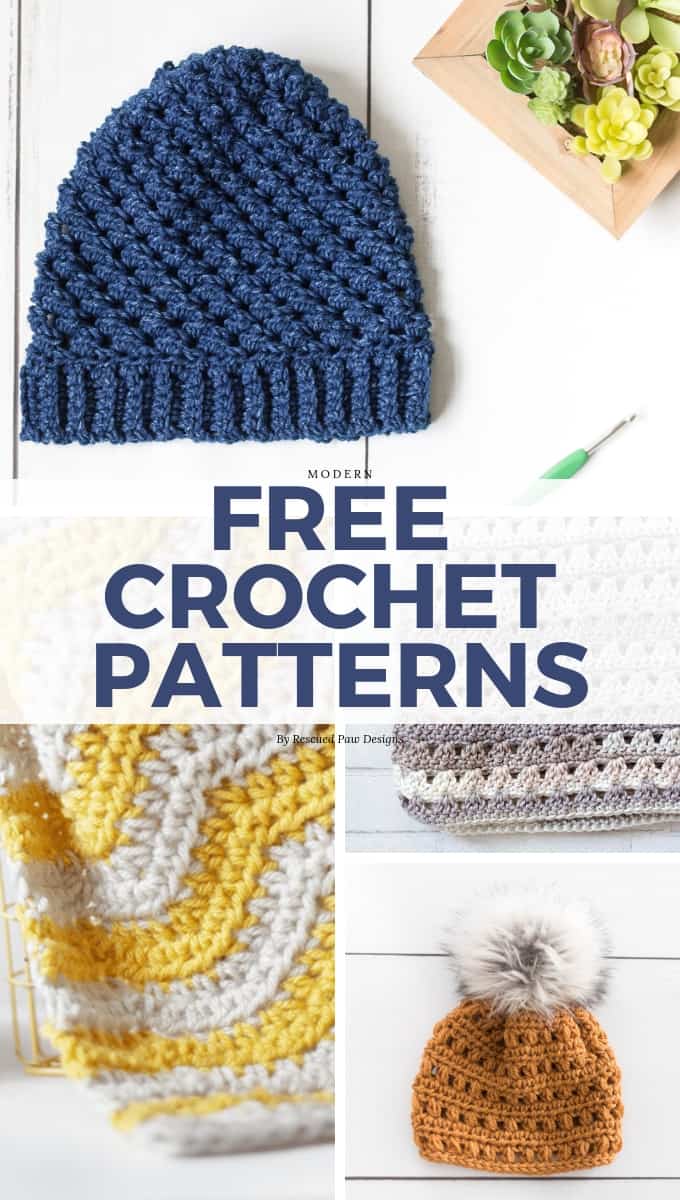 ---
Easy To Find Free Crochet Patterns
Once you start exploring the Easy Crochet blog and its free crochet patterns you will soon realize that you will find many designs to crochet for gifts such as this crochet baby blanket and many patterns to crochet for charity like these crochet blankets too!
From crocheted hot pads to crochet scarves there are so many free patterns for you explore then to crochet from the Easy Crochet Blog! I can't wait to see what you make.
Happy Crochet Pattern looking!
Explore the different crochet pattern categories below to Find FREE crochet projects that can make today!
Free Crochet Hat Patterns
If you love crocheting gifts, then a hat is the perfect handmade crochet gift! Take a look at my post 4 Easy Crochet Hats for Beginners to try to find a crochet pattern that will be cherished for years to come. Also, don't forget to look at this messy bun hat crochet pattern which is a favorite here of readers!
Most of the free crochet hat patterns on the Easy Crochet blog are easy to read and have step-by-step tutorials to help even the newest of crocheters out. Not to mention these hat patterns use crochet stitches that are great for beginners!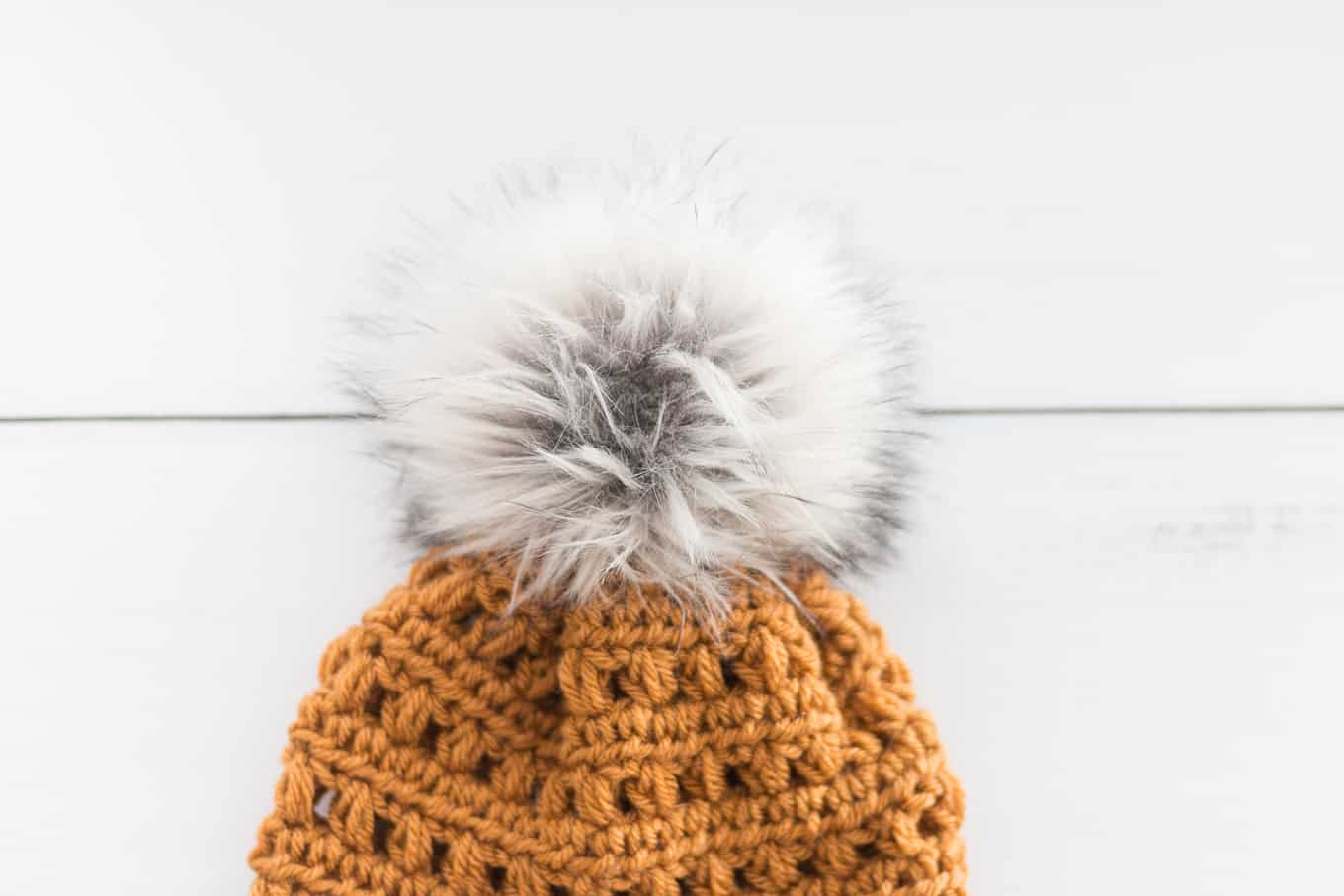 The crochet puff hat with a faux fur pom is a great pattern to make if you love a little something extra added to your crochet pieces!
Crochet Headband & Ear Warmer Patterns
Most crochet ear warmers use a one or two stitch design and work up fast because they are only a few inches wide. Once on the most popular free crochet ear warmers on the Easy Crochet blog is the chained warmer pattern.
This particularly easy pattern uses just ONE stitch! If you'd like to make this one or explore other beginner-friendly headband patterns, be sure to take a look at this list of favorite crochet headwear pieces for new crocheters!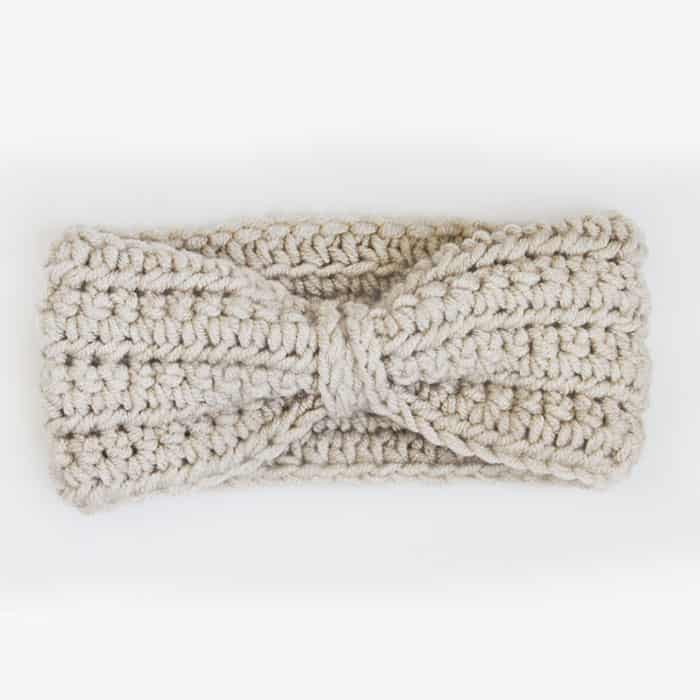 The chained ear warmer above is just an example of the kind of headband patterns you can make with the crochet patterns free on the blog!
Crochet Baby Blanket Patterns
Crochet blankets are one of the best crochet patterns to make because they are usually quick patterns and use simple stitches. Search from over 50 different & unique blanket patterns to find the perfect blanket for baby to crochet!
You will probably like this post about the best baby afghans to make as crochet gifts also! These throws will all make great handmade gifts and will most definitely be cherished for years to come.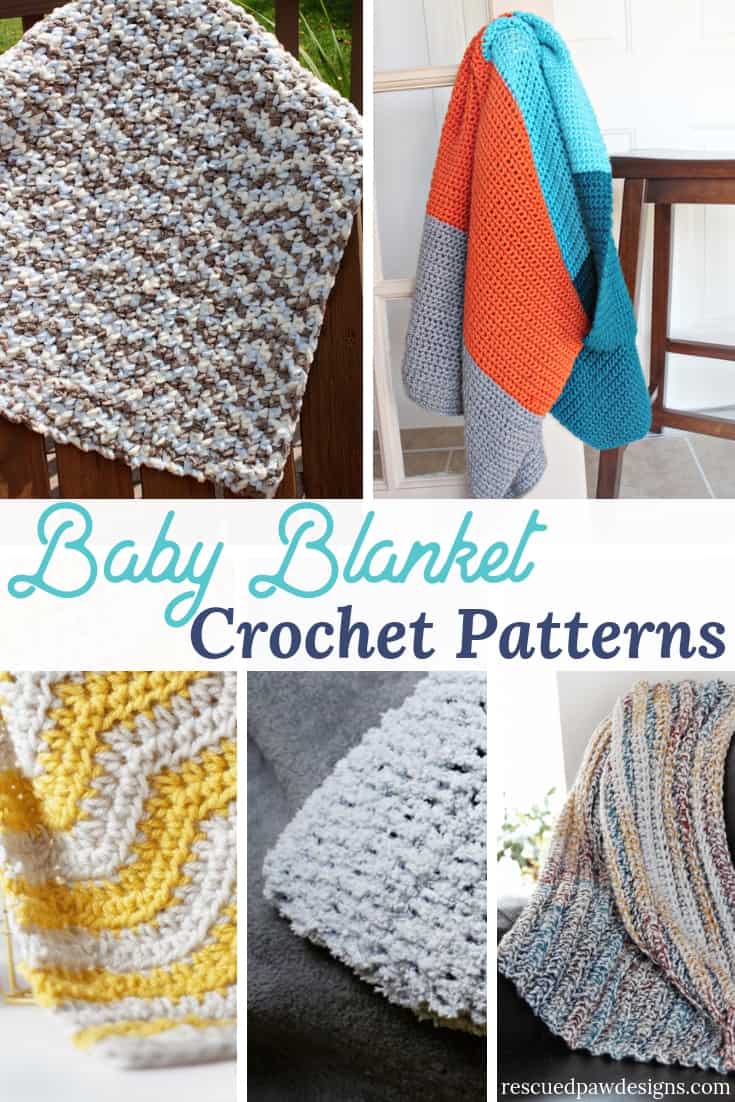 Take a look at the FIVE crocheted baby blankets above to find your next baby shower crochet gift!
Crochet Hot Pads
If you are looking for a more straightforward crochet pattern to start with you'll want to make a crochet dishcloths, washcloths or hot pad! These make great housewarming gifts and birthday gifts too!
Hot pads are usually designed with beginners in mind and use basic crochet stitches such as the single crochet stitch or the half double crochet stitch. Most of these patterns can be worked up in less than 20 minutes and are great last-minute presents to give.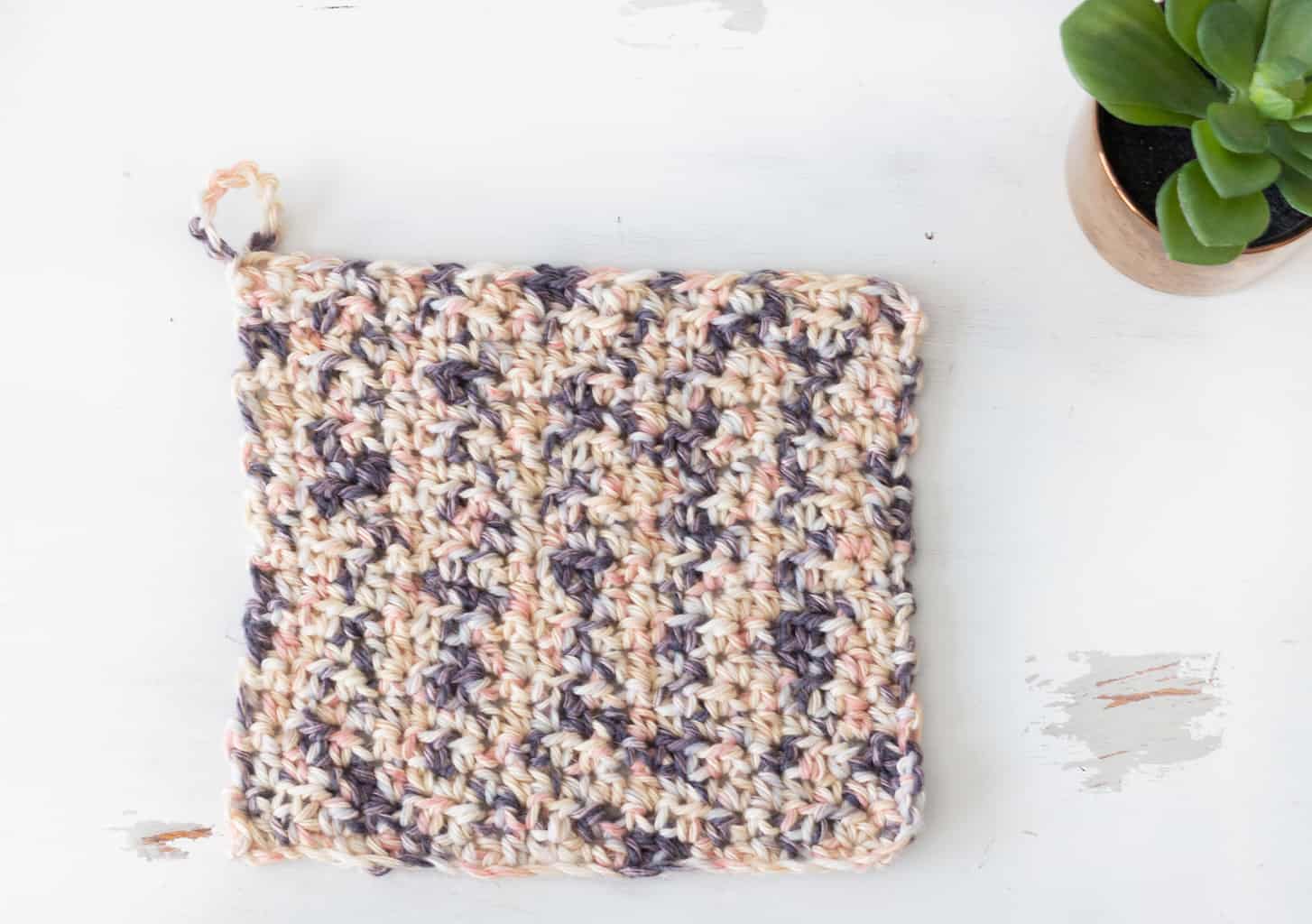 The best ever potholder pattern as shown above is a great beginner project that uses simple and basic crochet stitches!
Crochet Shawls, Scarves and Wrap Patterns
Depending on the season crochet scarves can be made with different weights of yarn to accommodate the weather. For winter, a large crochet scarf would be perfect for keeping warm, but meanwhile, in the spring you'll want a lightweight three wool fiber yarn.
Crochet wrap patterns, prayer shawls, and larger triangle wraps are perfect for every time of the year too! Some of the best crochet wraps are usually ones that use a beautifully draping yarn that almost looks delicate.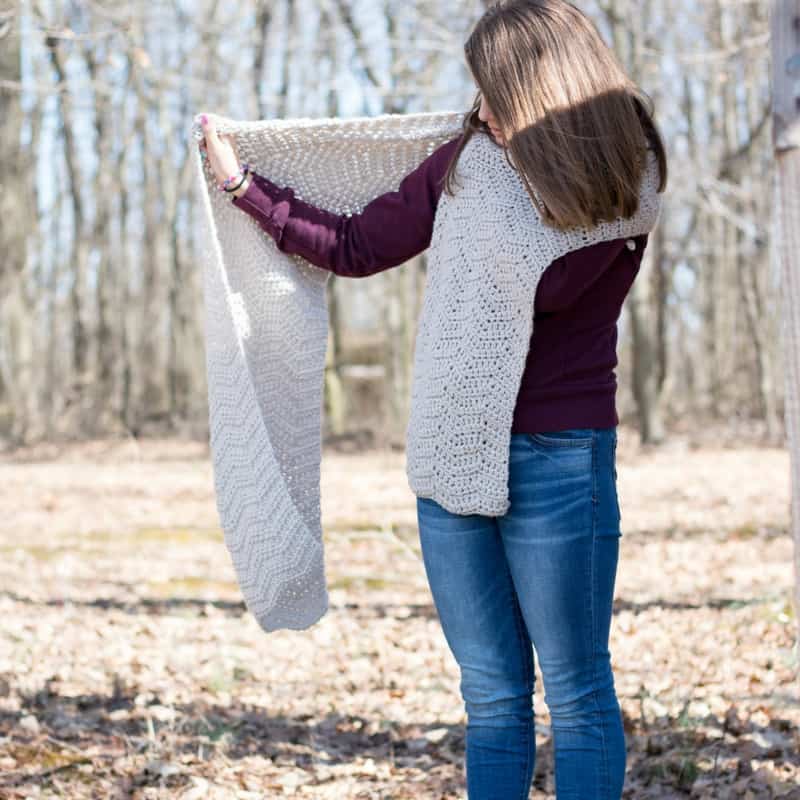 The Isle Wave Wrap is a perfect for transitional seasons such as spring & fall. The easy stitch repeat makes it a great wrap for beginners to crochet!
Beautiful Crochet Flowers
Crocheting flowers for blankets, hats and more is the perfect way to use up any extra yarn you may have left over. Crochet flowers are also great for beginners to work up and can be made in almost any color, shape or size! I love adding crochet flowers to a crocheted stem too and giving as a faux crochet flower gift!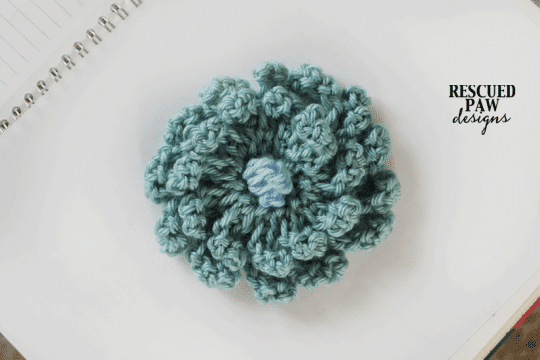 The blooming crochet flower pattern as shown above is a perfect example of a crocheted flower that would be great to add to any crochet project!
Crochet Stitch Patterns & Tutorials
With many different crochet stitches to weed through, it can be hard to find the perfect stitch for a project. From the beginner-friendly single crochet to the more complicated spike stitch, there is a stitch for everyone. Take a second to look at the video and photo tutorials of different stitches that the Easy Crochet blog has to offer.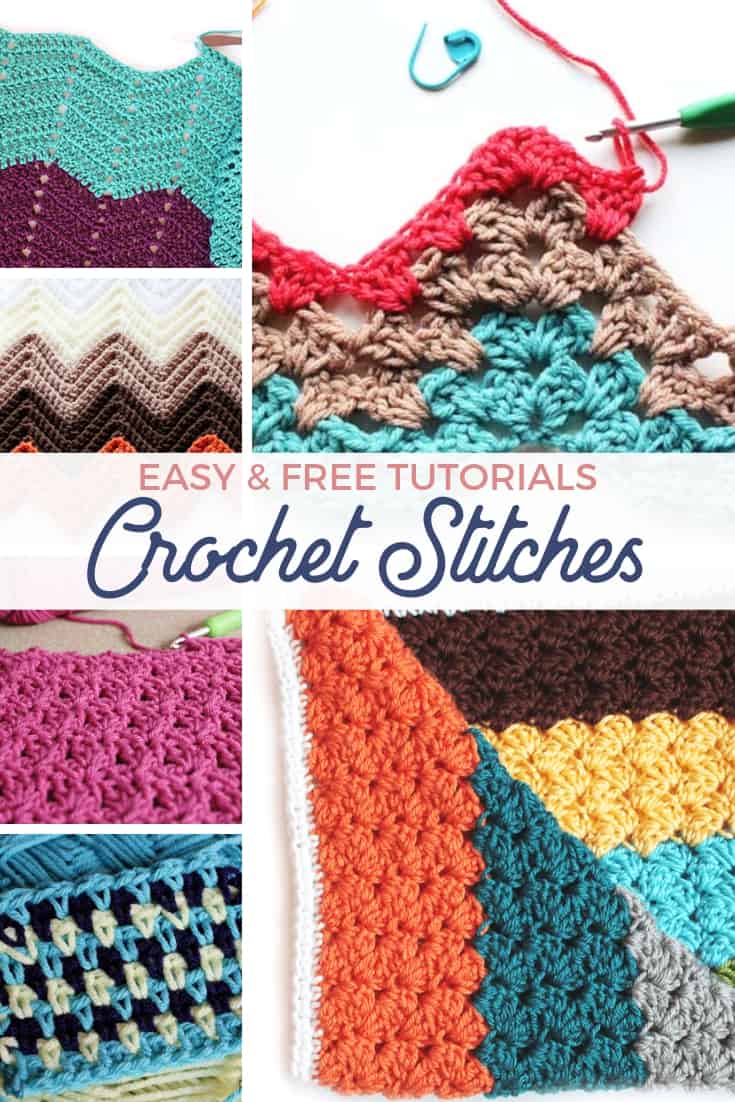 From unique crochet stitches for blankets like shown above to crochet stitches for any other type of project Easy Crochet has you covered!
Make Sure to be Prepared With the Perfect Yarn and Crochet Hooks
Over the years I've learned quite a bit about the different types of yarn and crochet hooks that a person could use. I even wrote about my favorite and what I think are the best crochet hooks to use when crocheting.
When beginning, there are many options for yarn brands to pick from when choosing the perfect fiber. I like to suggest that a new crocheter use an inexpensive yarn that won't be a significant loss if that person decides crocheting isn't for them.
For beginners, I would highly recommend Vanna's Choice by Lion Brand, Caron Simply Soft or Red Heart Super Savors. The last one is not my favorite, but it is a great yarn to start with when beginning a crochet journey.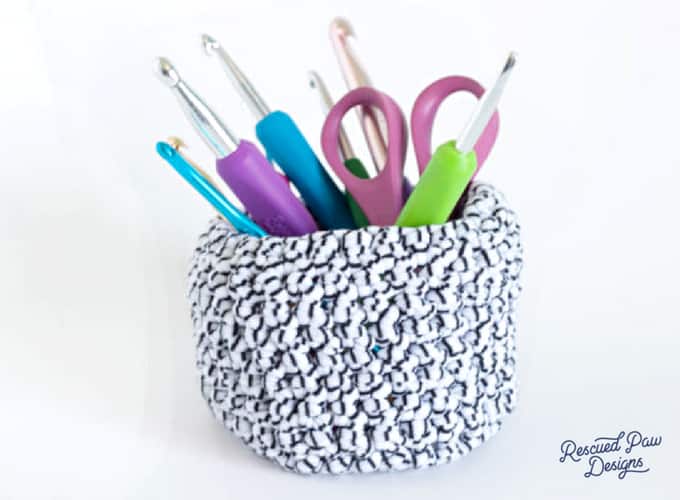 Now with this big list of crochet pattern ideas and information, let's get started!
Happy Crocheting!
Even More Free Crochet Patterns
If you are looking for even more crochet patterns, then you can find blankets, throws, scarves, and even some quick crochet headbands to work up in the Easy Crochet archives!
If you are like me, you will always want to have a crochet pattern ready to work up whether it be on the go, in the car or on your couch! Grab your crochet hook and let's get started on your next crochet project today.
If you'd like to stay up to date with crochet pattern free releases, please subscribe to the Easy Crochet weekly crochet newsletter for crochet tips, FREE patterns and more!
More Easy and Free Crochet Patterns
& more!
I hope you found this crochet pattern resource helpful and found a new pattern to start working on today!
Best of Luck and Happy Crocheting!