The Best Free Crochet Afghan Patterns
Are you looking for a crochet pattern to make an afghan blanket? Stop right there and look no further! This list of free crocheted afghan patterns is what you need to make a one of a kind crochet blanket.
Below, I rounded up some free blanket patterns including color blocked blankets, chevron blankets and blankets that use unique stitch combinations that I think you'll love to crochet.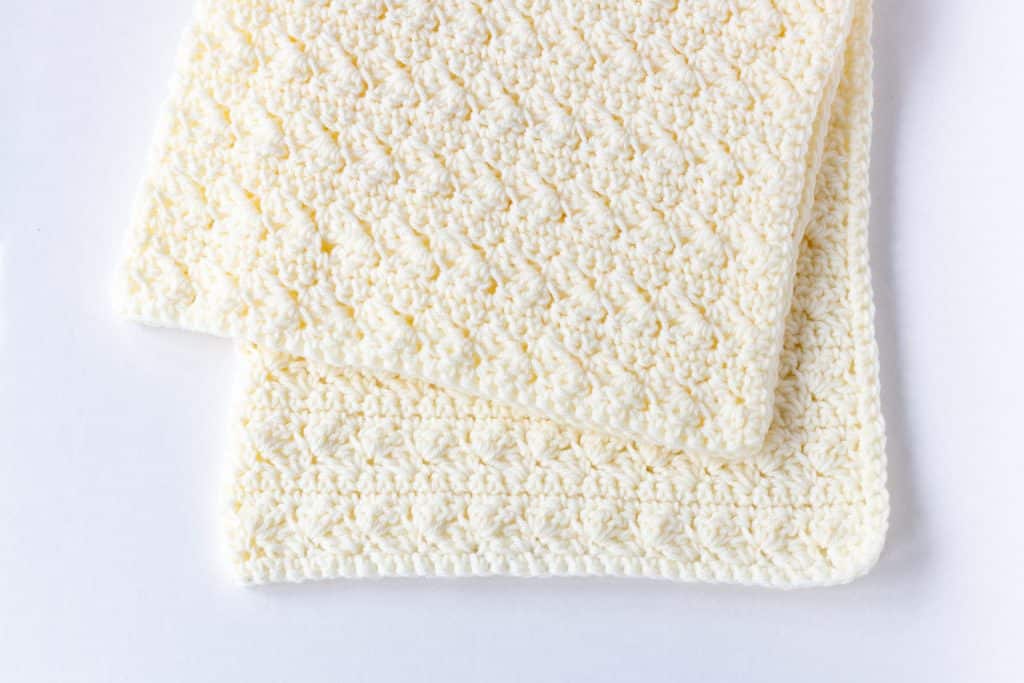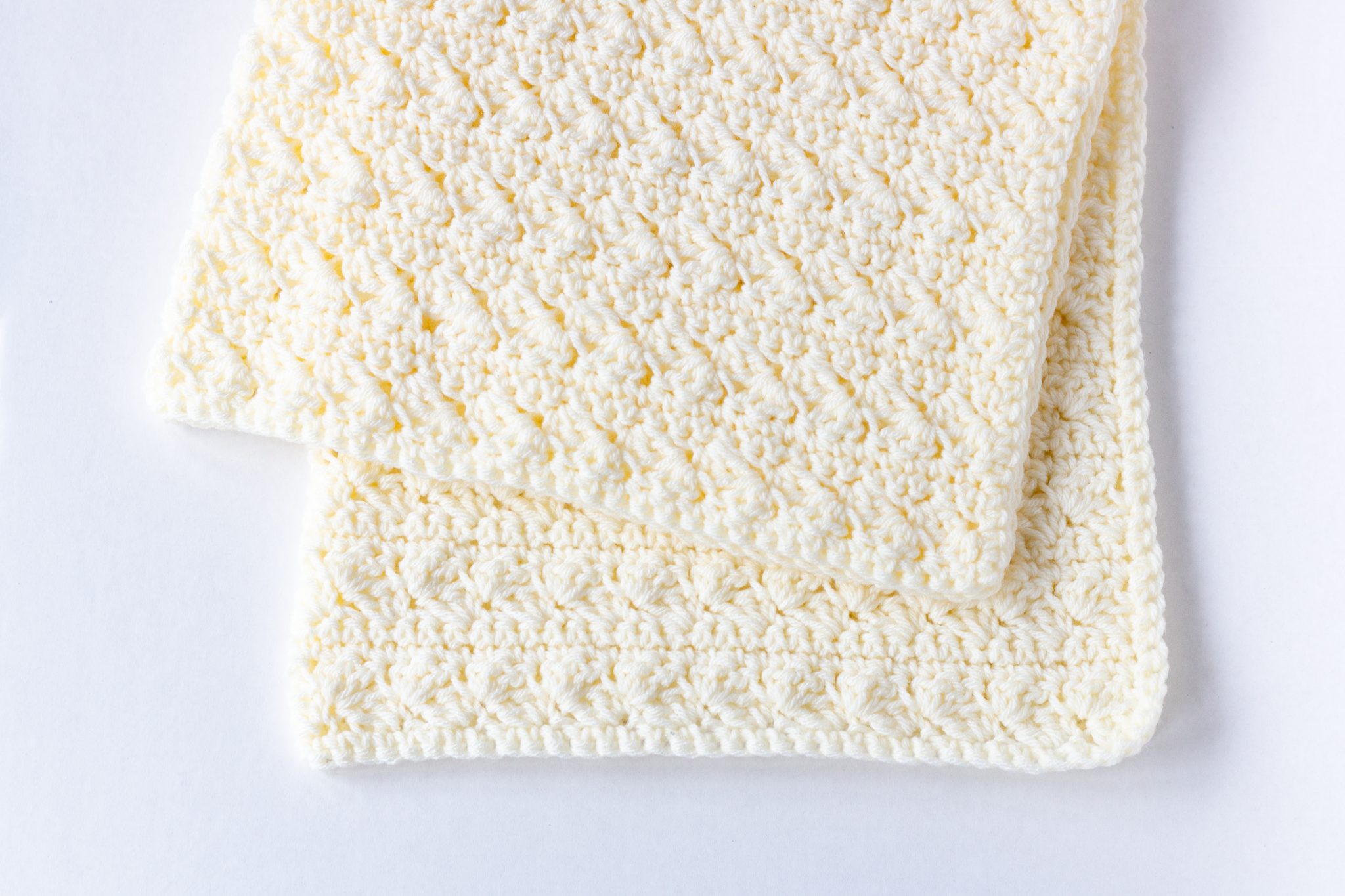 These crochet afghans come in a variety of sizes and are perfect for making as a wedding gift, Christmas gift, as a throw for your home, or made into a baby blanket to give as a baby shower gift.
If you intend to crochet even more patterns, look no further! I can help! Explore the crochet pattern archive to find more free crochet blanket pattern designs
I can't wait for you to explore this collection of easy afghan blankets.
Easy Afghan Crochet Pattern Stitches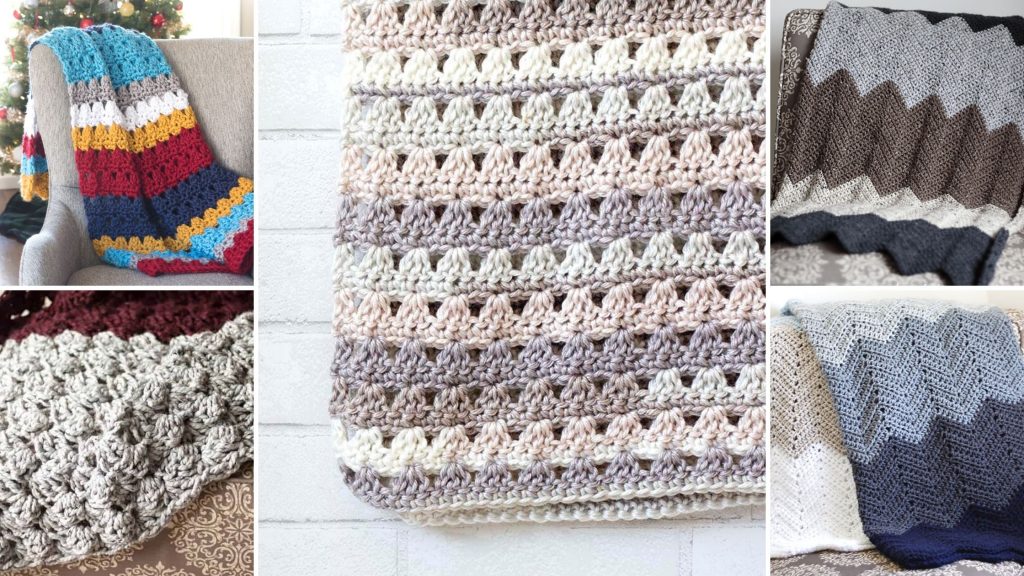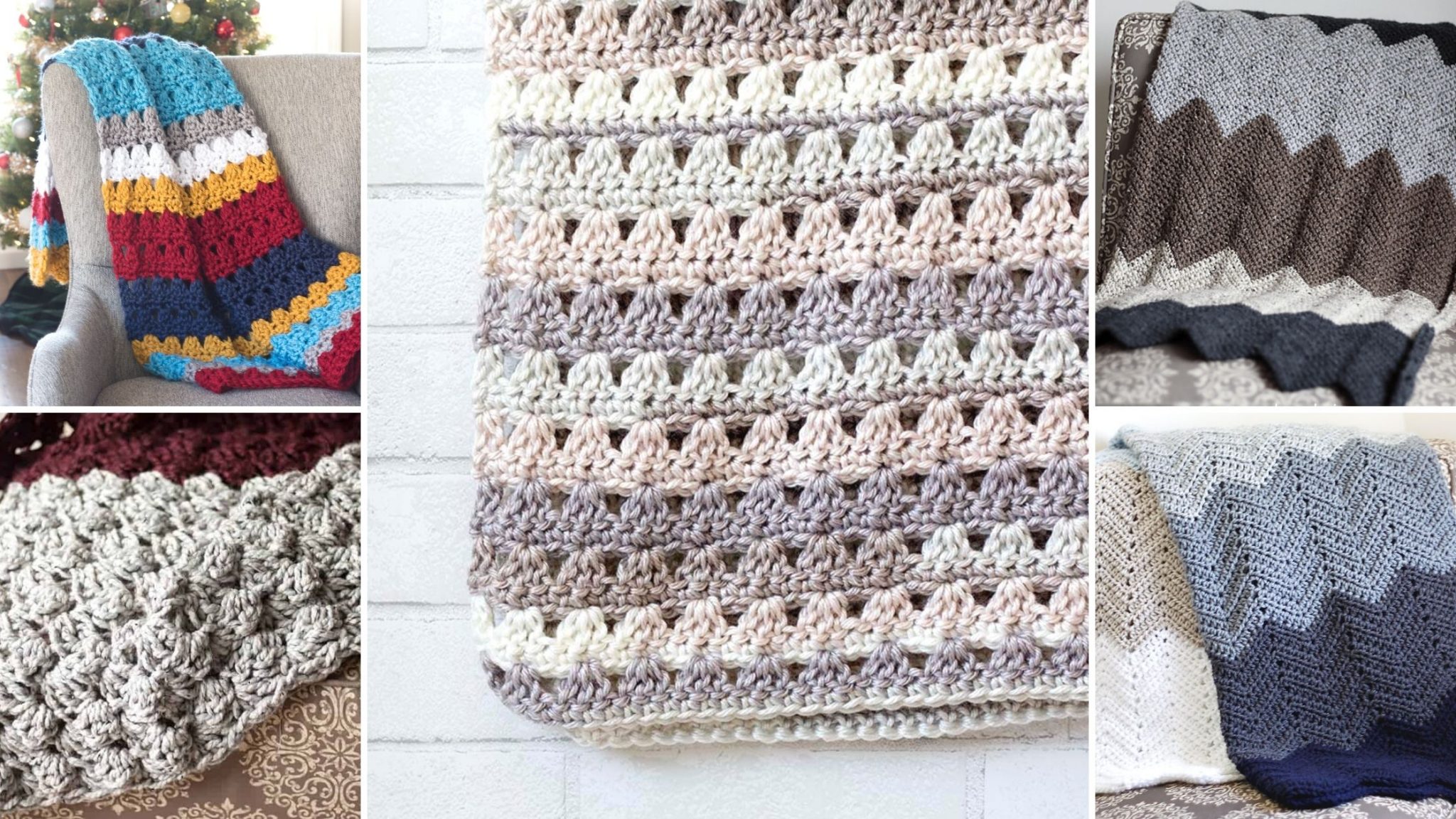 These easy afghan patterns are quick to work up and use basic beginner-friendly crochet stitches. Most of these blanket designs are worked up in single crochets, half double crochets and double crochet stitches, which makes them great for new crocheters.
Learn more about each of these crochet stitches below.
Crochet Stitches for Afghans + Crochet Blankets:
Yarns That are Perfect for Afghans
I love using all types of yarn for blankets/afghans when I crochet, but my favorites all happen to be Lion Brand Yarn!
Vanna's Choice by Lion Brand
Hometown USA by Lion Brand
Wool-Ease Thick + Quick by Lion Brand
I recommend trying these yarns! First is Vanna's Choice yarn, which is a worsted weight yarn that is 100% acrylic and is available in a variety of great colors.
Vanna's Choice
This yarn is made by Lion Brand, and is a Weight 4 – Medium yarn.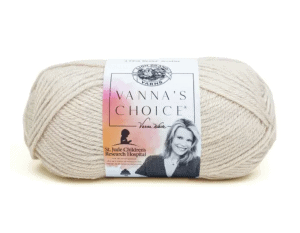 Buy Now
Patterns Using This Yarn →
Next, I recommend Hometown USA yarn that is a 100% acrylic six weight bulky yarn that works up quickly for blankets and is a great wool-free option.
Hometown USA
This yarn is made by Lion Brand, and is a Weight 6 – Super Bulky yarn.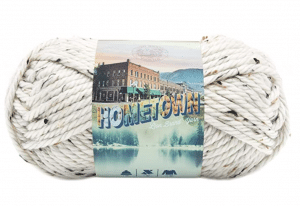 Buy Now
Patterns Using This Yarn →
Finally, I highly suggest trying Wool-Ease Thick & Quick, which is a great wool and acrylic yarn blend that makes for an extra cozy blanket design.
Wool-Ease Thick and Quick
This yarn is made by Lion Brand, and is a Weight 6 – Super Bulky yarn.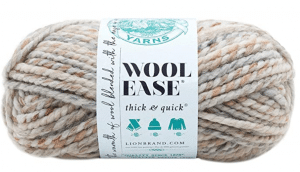 Buy Now
Patterns Using This Yarn →
These choices all are great to add to your list of must-try yarns for afghans and blankets!
Each pattern listed will have more detail about what exact yarn weight to use, so be on the look-out for that information. You can click the images above too to find out more about each yarn out a bit more if you'd like.
Ready to Get Started?
After you get a chance to scroll through all the free crochet afghan patterns and gather your yarn, then you are good to go.
I hope you enjoy these seven plus afghan free patterns that I picked. After you take a look at the patterns, please let me know which ones you would make! If you do make one of these blankets, please share it with me on Facebook or in the Easy Crochet Facebook group!
Happy Crocheting!
Free Afghan Patterns to Crochet
Explore this collection of the best free crochet afghan patterns that are all beginner-friendly as well, fast to work up for your next project!
Each of these easy blanket patterns will have the yarn listed, come in different blanket sizes, use a variety of stitches, are beginner skill level and FREE!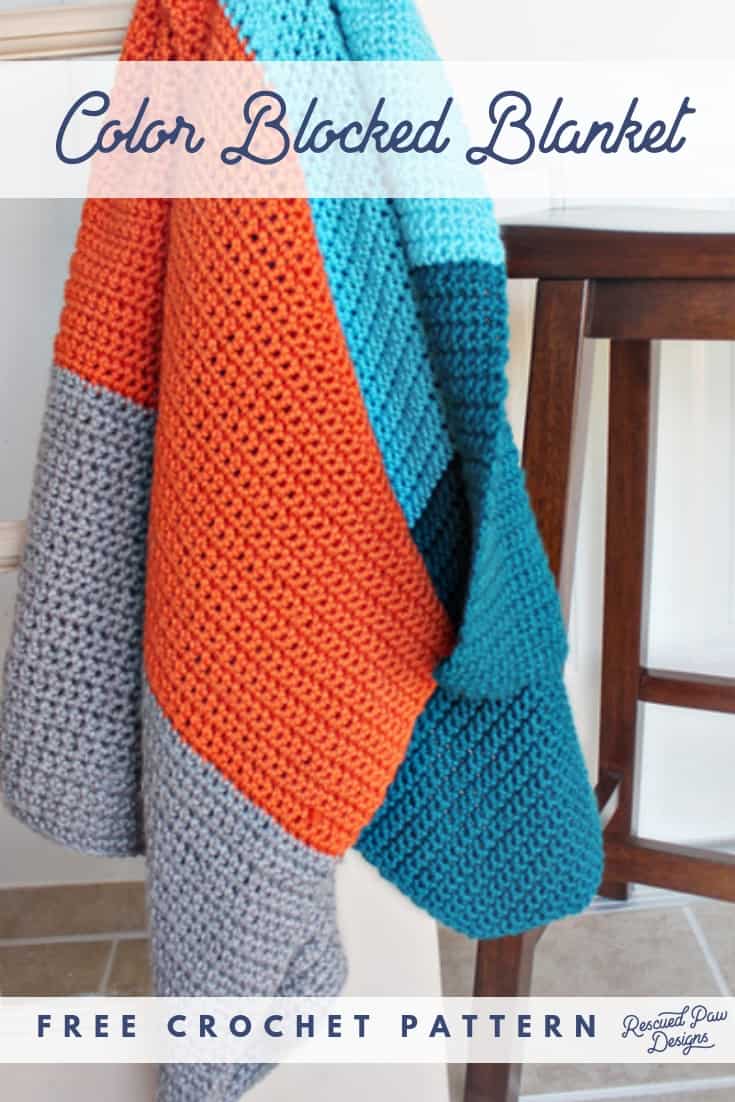 This simple color-blocked blanket is excellent for beginners and works up using only ONE crochet stitch. If you can single crochet, then you can make this simple stitch blanket. If you'd like, you can make this blanket in one single color for an even easier afghan design!
Yarn: Red Heart Soft
---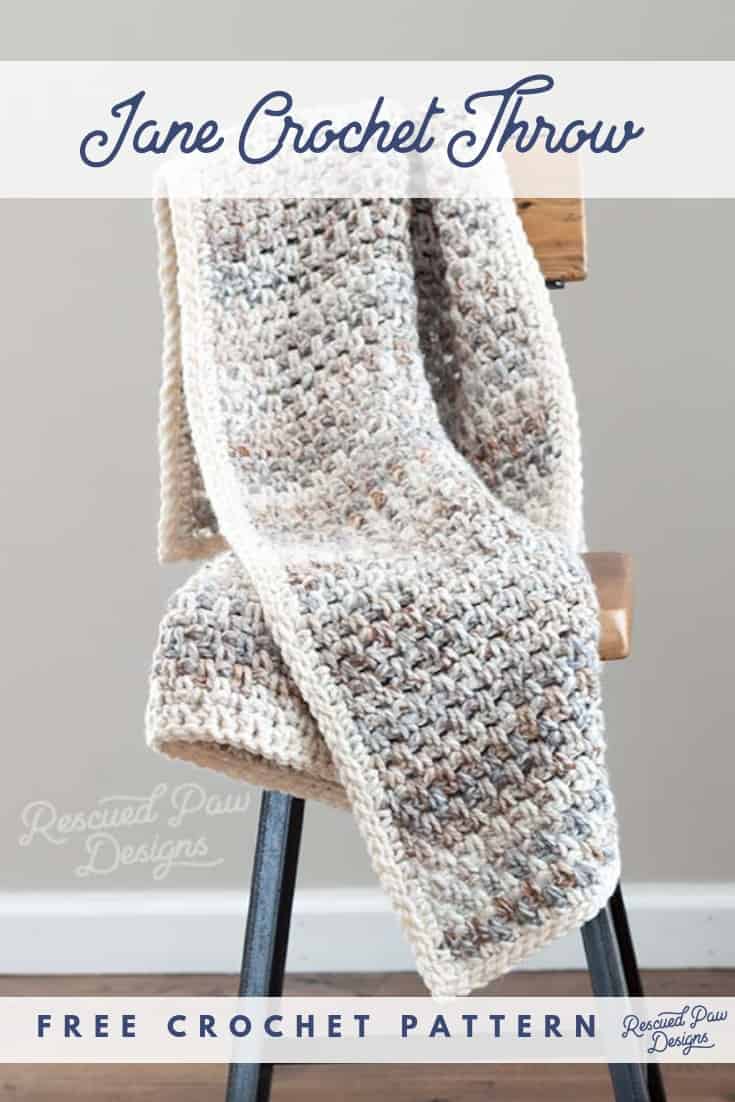 This beginner moss stitch blanket is the perfect crochet project for a new crocheter to try! This easy stitch blanket is worked up using just a single crochet stitch and a chain stitch, which means it is very beginner-friendly for those that are new to crochet!
---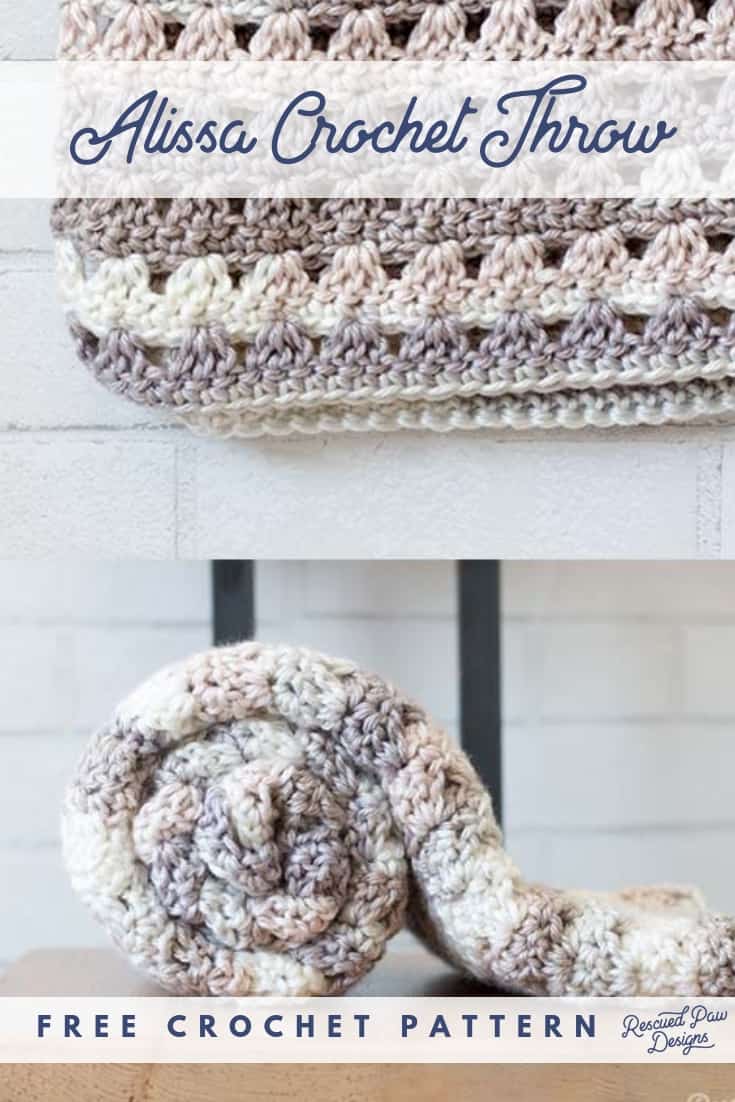 This double crochet stitch crochet blanket can be made in any size and would be a perfect baby afghan! If you can do a beginner double crochet stitch, then you can for sure make this simple crocheted blanket!
---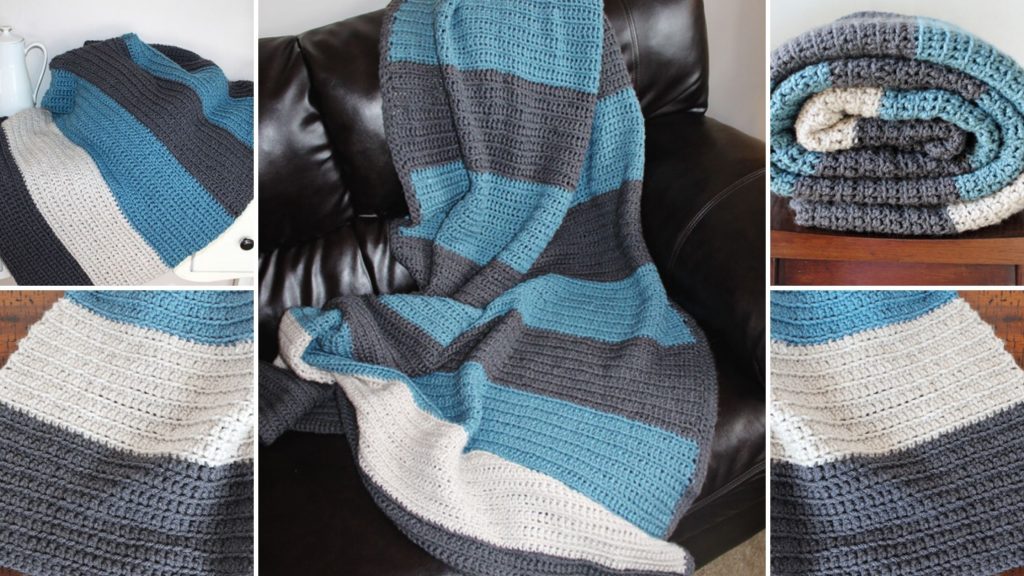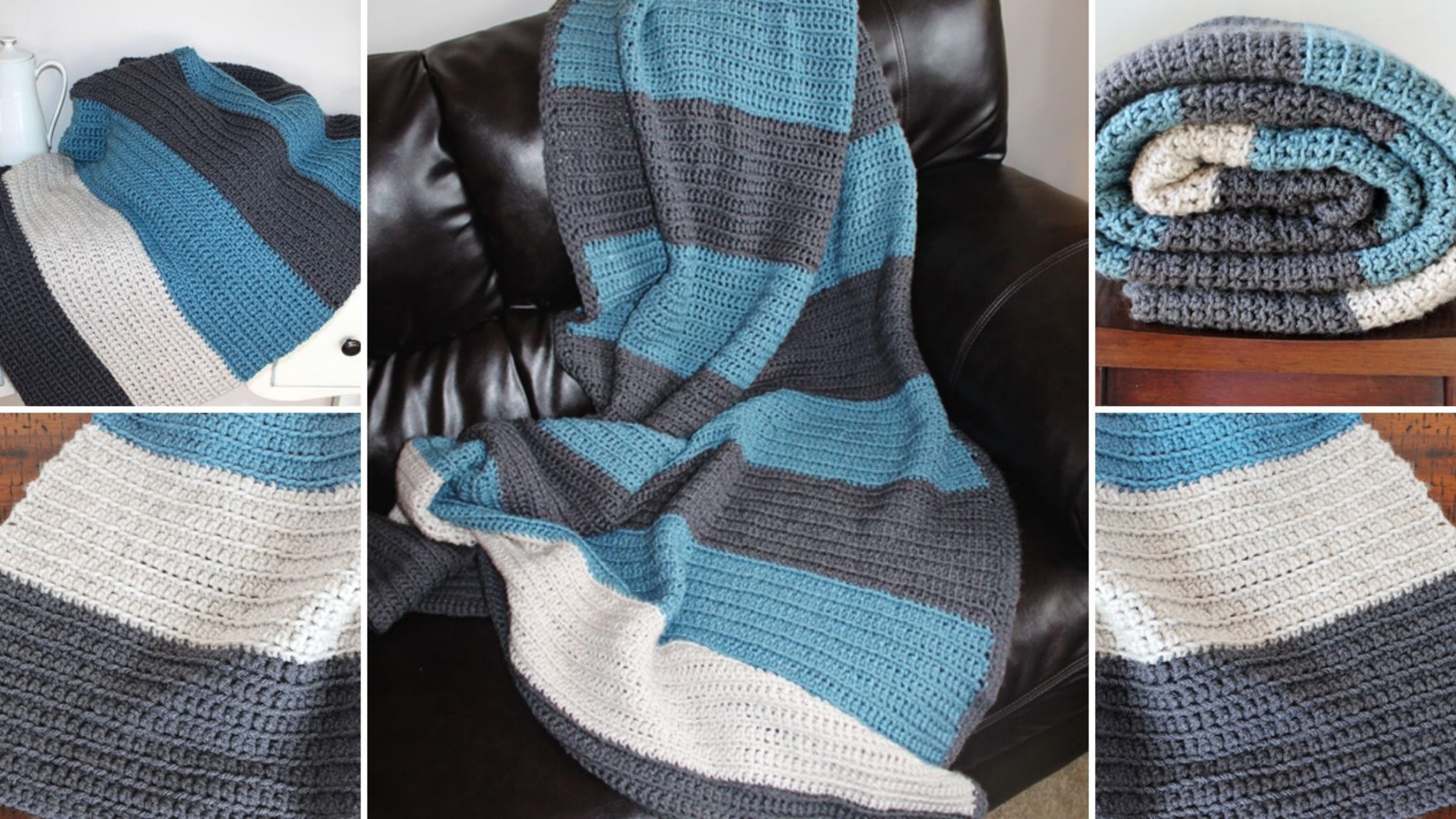 If you are looking for easy afghans to crochet, this pattern using simple stitches maybe it! If you love easy, then there is no doubt you will love this free crochet striped afghan! You can make this blanket crochet pattern in all one color or even add more stripes, it is easily customizable.
Yarn: Vanna's Choice
---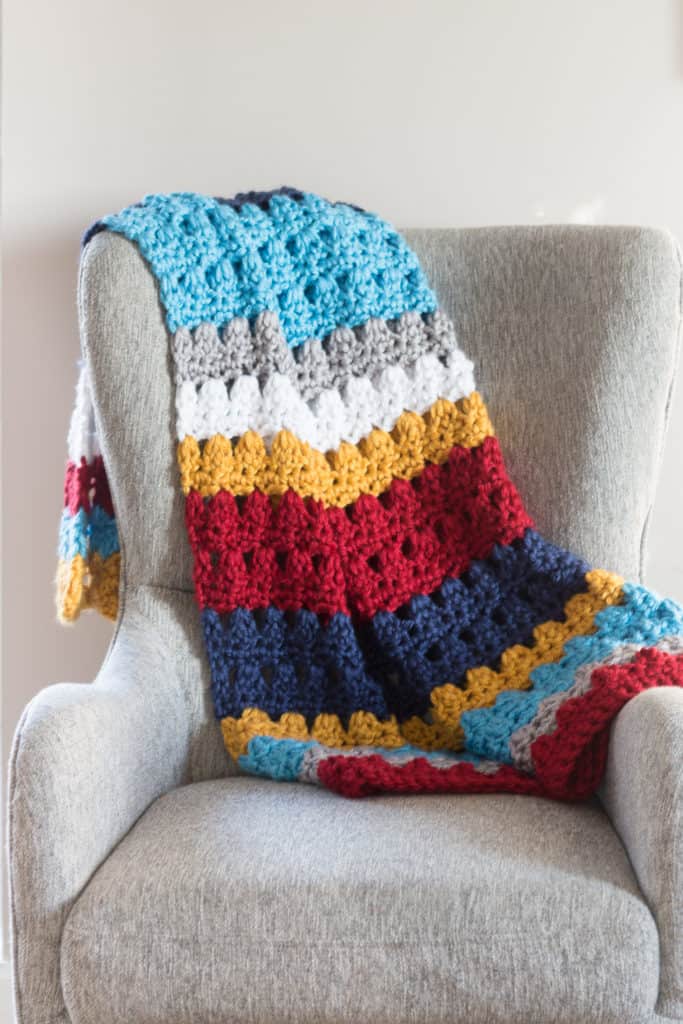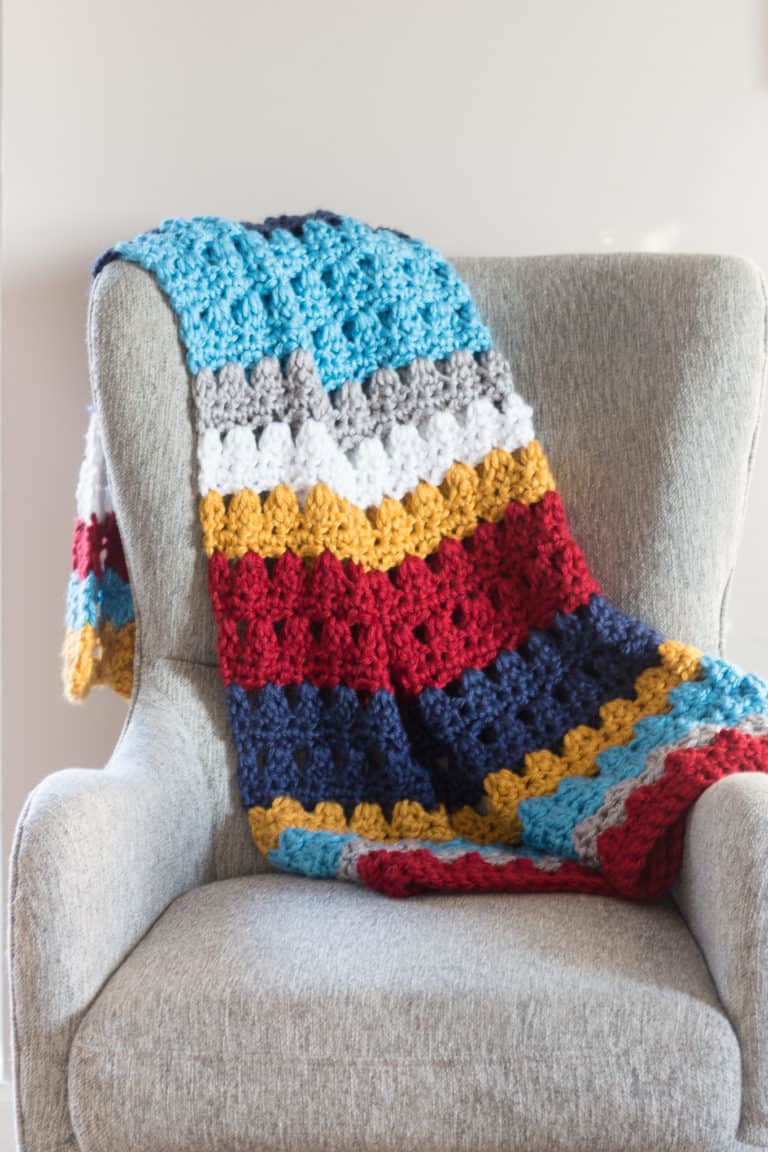 If you love using chunky yarn, then this colorful bulky blanket pattern may be the one for you! You can make this blanket in any yarn color combination or even in one solid color to suit your needs. The stitch pattern in this design is easy to learn and creates great texture.
Yarn: Hometown USA
---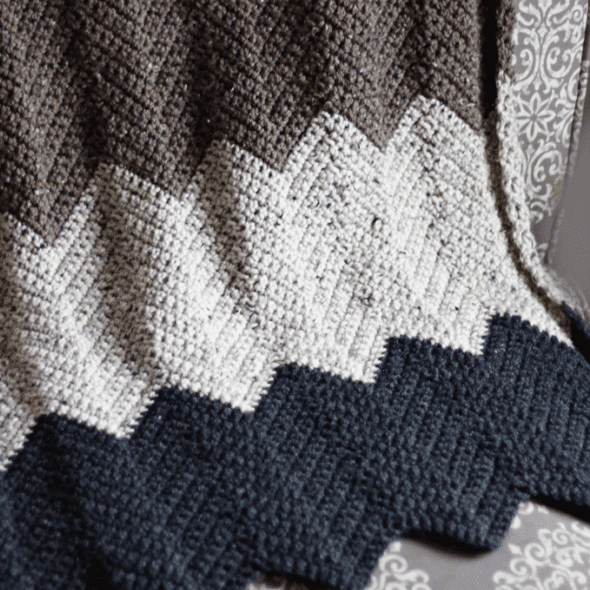 This easy one stitch chevron design is perfect for a quick & simple project. If you can single crochet, then you can make this afghan pattern. This chevron blanket is also great for a gift and can be made with any yarn color, so it fits any living room decor.
Yarn: Vanna's Choice
---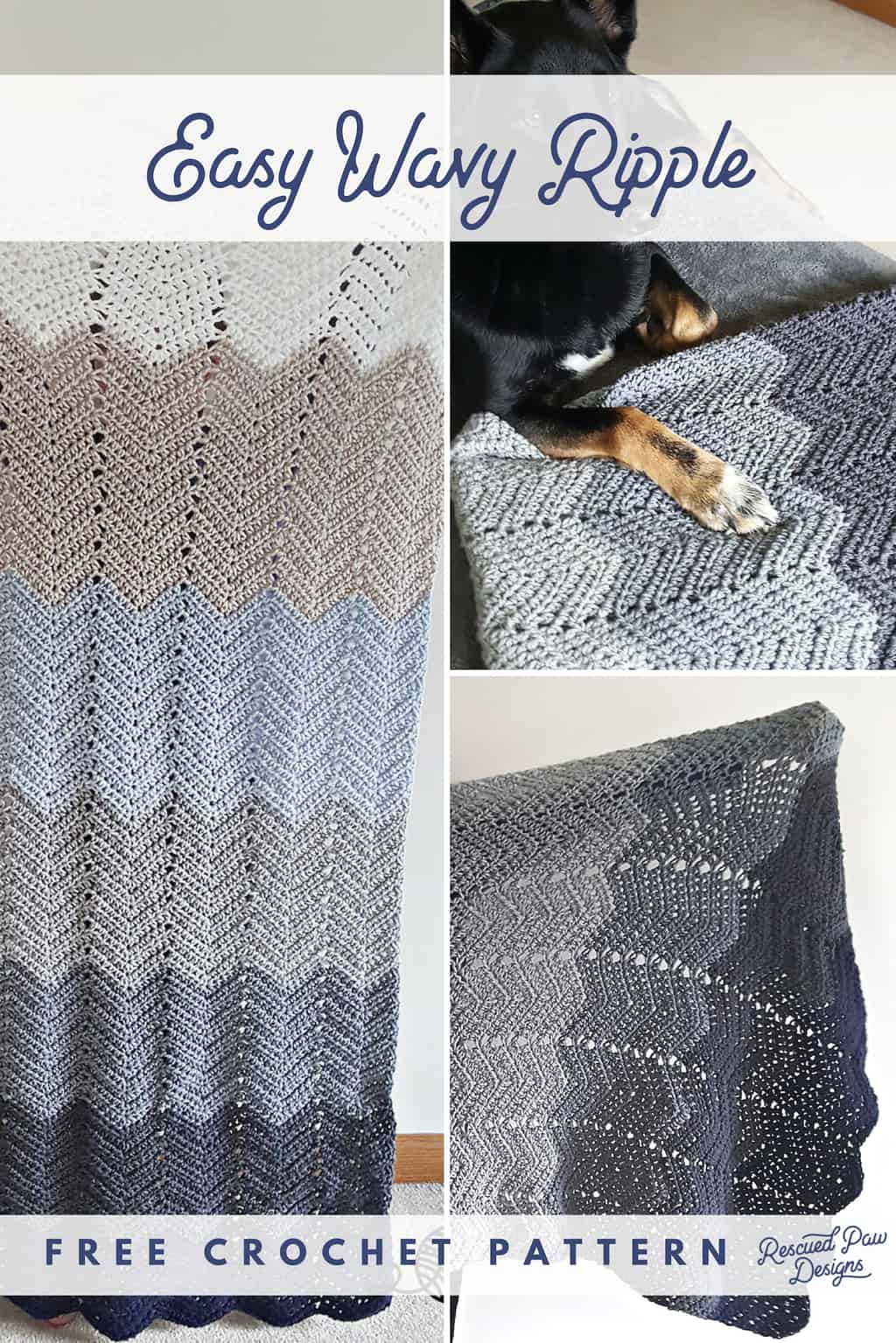 With this ripple pattern, you can crochet up any size blanket and make it in many colors! The blanket is the perfect design for those who want to add a bit of color to their crochet projects. Get the free pattern below.
Yarn: Vanna's Choice
---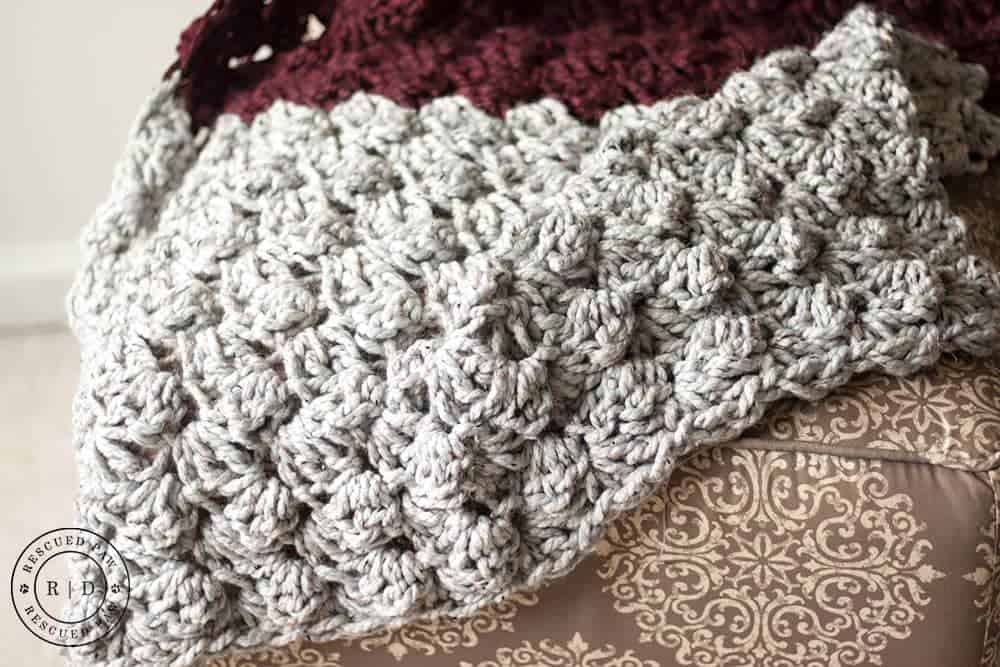 Of the favorite of Easy Crochet readers is the Charlotte blanket stitch afghan! This design looks great in any weight yarn and makes for a beautiful blanket with great texture.
This pattern uses single and double crochet stitches which are beginner-friendly. If you can make these basic crochet stitches, then you can make this afghan crochet pattern easily.
Bonus: Video tutorial is also included!
---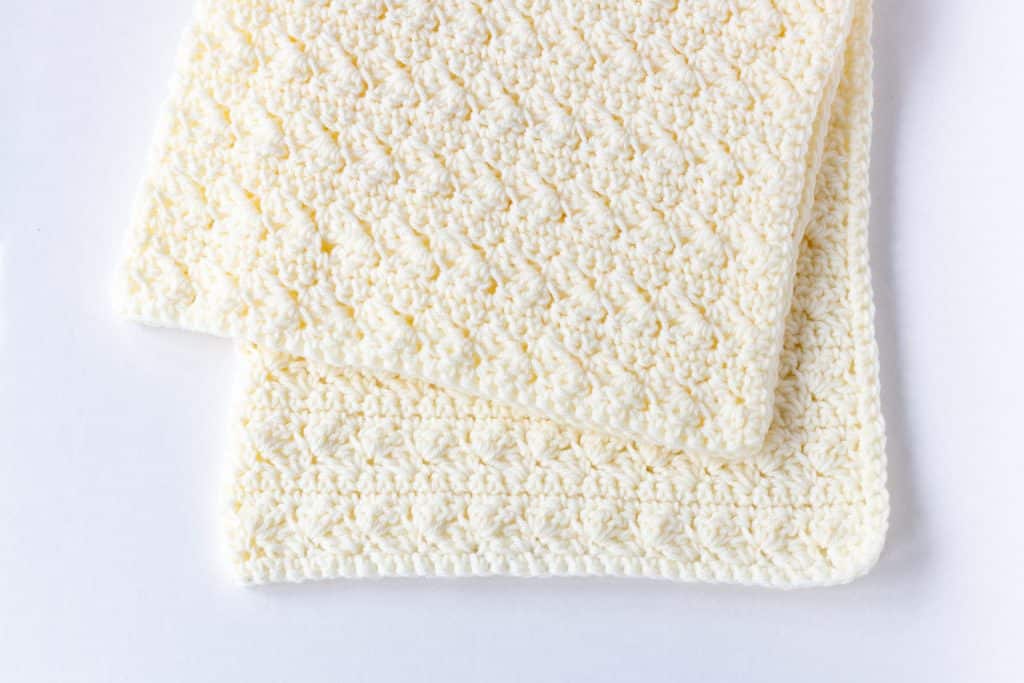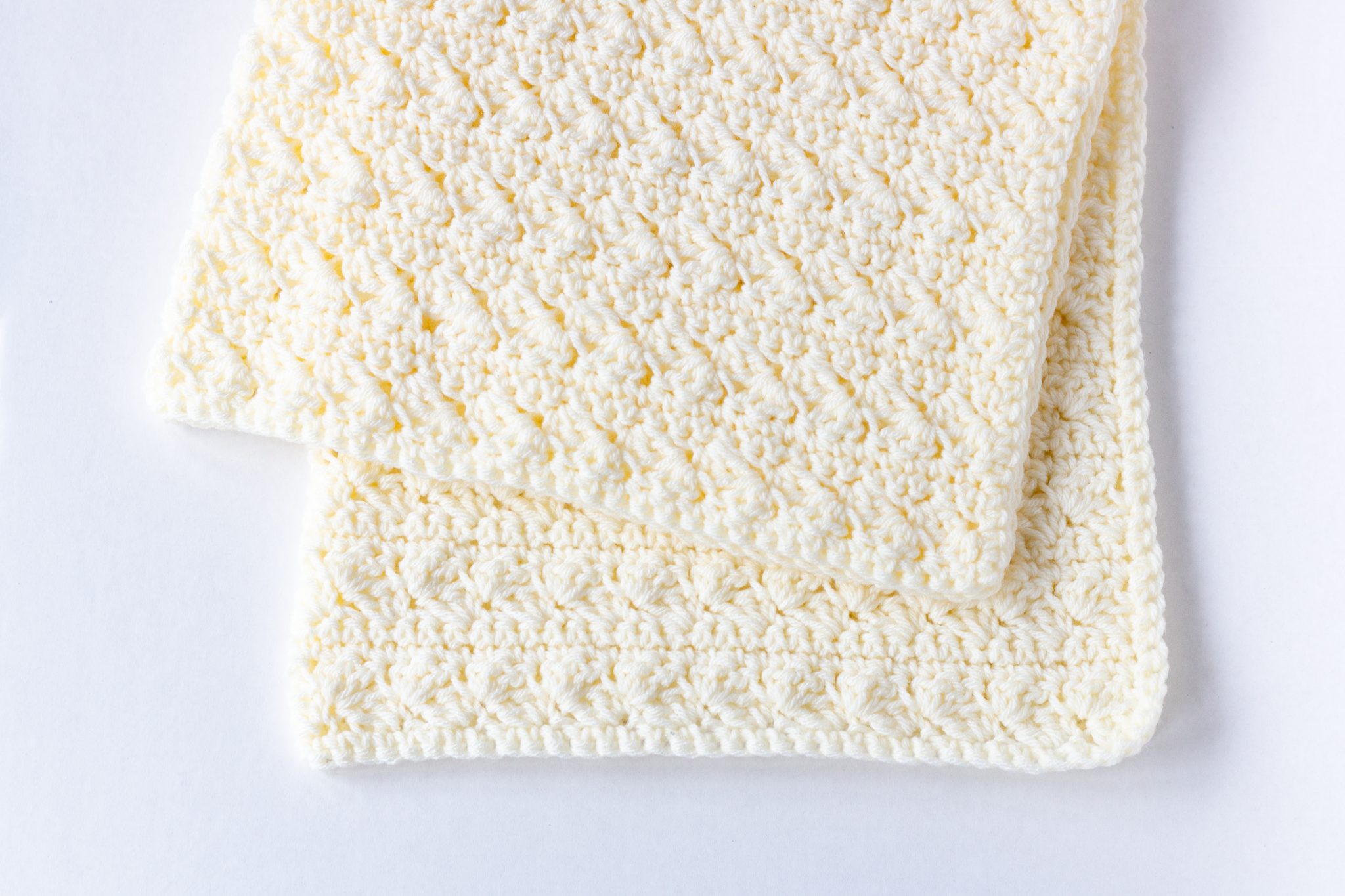 You'll love the newest afghan pattern on Easy Crochet because of the simple stitches and the wonderful texture it creates. You can crochet this blanket in one size or all eight sizes provided.
Yarn: Lion Brand Pound of Love
---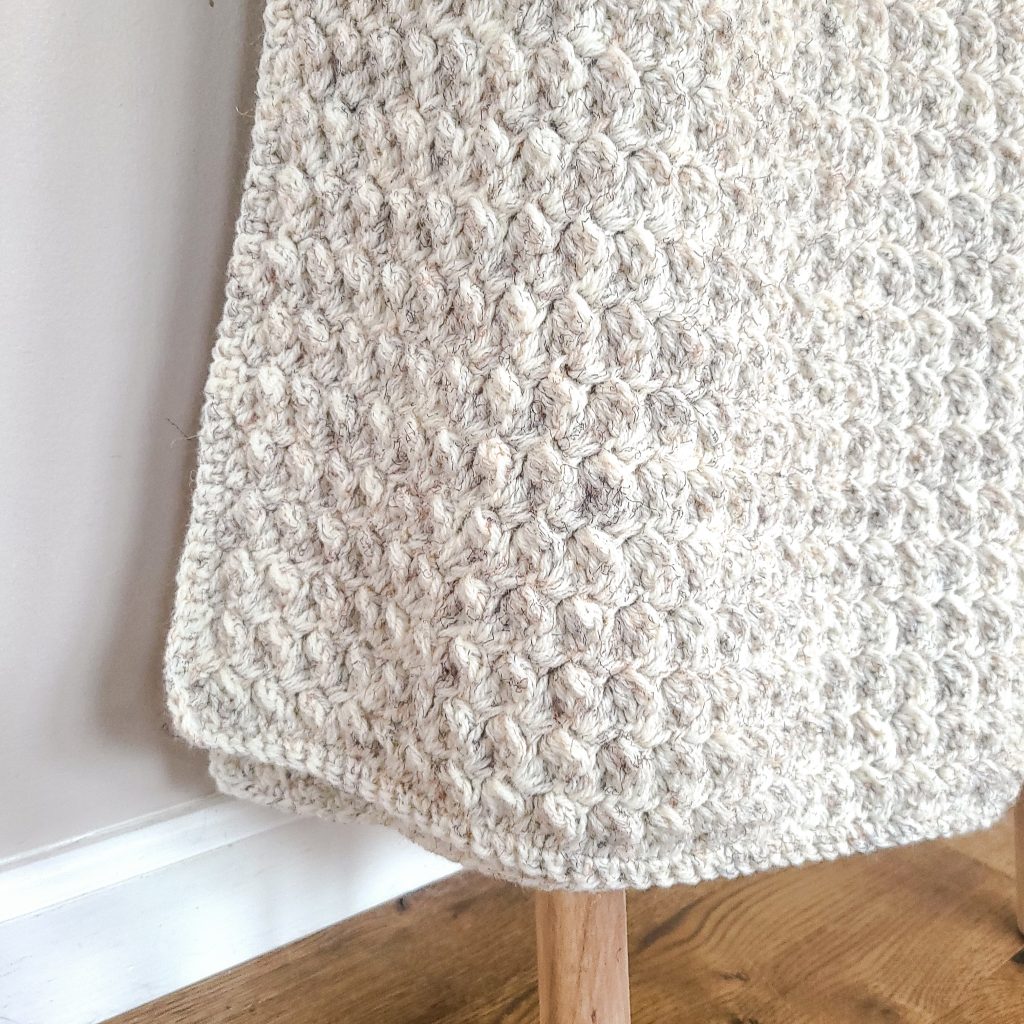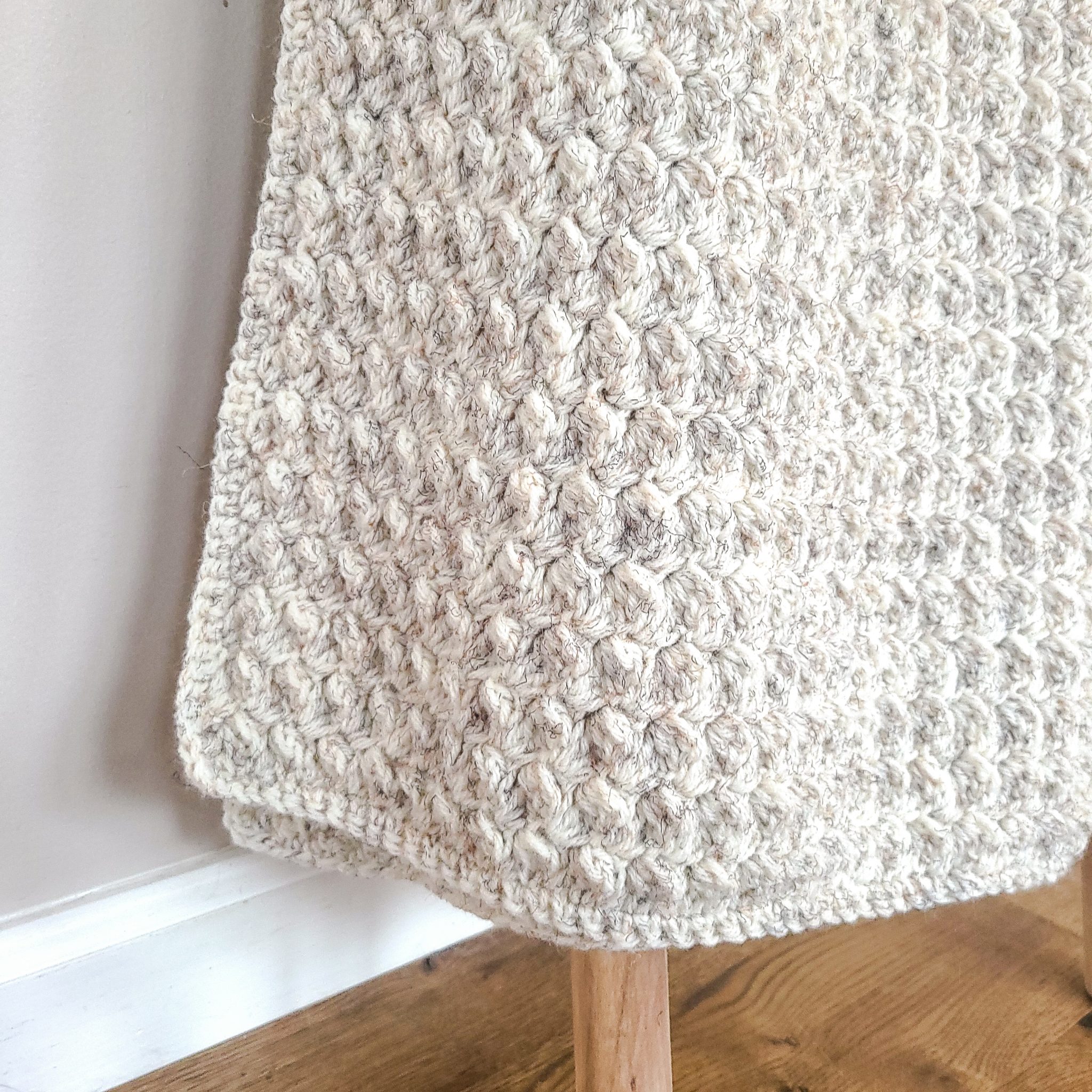 Learn how to crochet one of my favorite Afghan Crochet Patterns with this easy design! It uses only a few basic crochet stitches and is great for newer crocheters.
Yarn: Lion Brand Wool-Ease
---
Common Questions about Crocheted Afghans
What is the best stitch for an Afghan?
The best stitch for a crocheted afghan or blanket is the half double crochet stitch. It is a basic stitch that works up fast and always looks good in crochet projects.
How Many Skeins of Yarn do I need for an Afghan?
This will depend on what yarn weight, brand and what crochet hook size you use to make an afghan with. The best way to determine the number of skeins needed is to work up a small 4″ x 4″ square pattern gauge swatch (learn more about gauge) and then use the Easy Crochet blanket sizing calculator.
How do I crochet a blanket stitch?
It is easy to crochet the blanket stitch for an afghan! It consists of double crochet stitches, single crochet stitches and chain spaces worked in a way to create wonderful texture. Learn how to crochet the blanket stitch fully with our free tutorial.
More Easy Afghan Crochet Patterns + Blankets
If you enjoyed my list of the most popular crochet afghan patterns then take a look at these easy afghan crochet patterns, that you may also enjoy, too.
Crochet Baby Blanket Patterns
The easy crochet baby blankets listed below are all free crochet patterns and come in a variety of bonus sizes as well.