Falling In Striped Crochet Blanket Pattern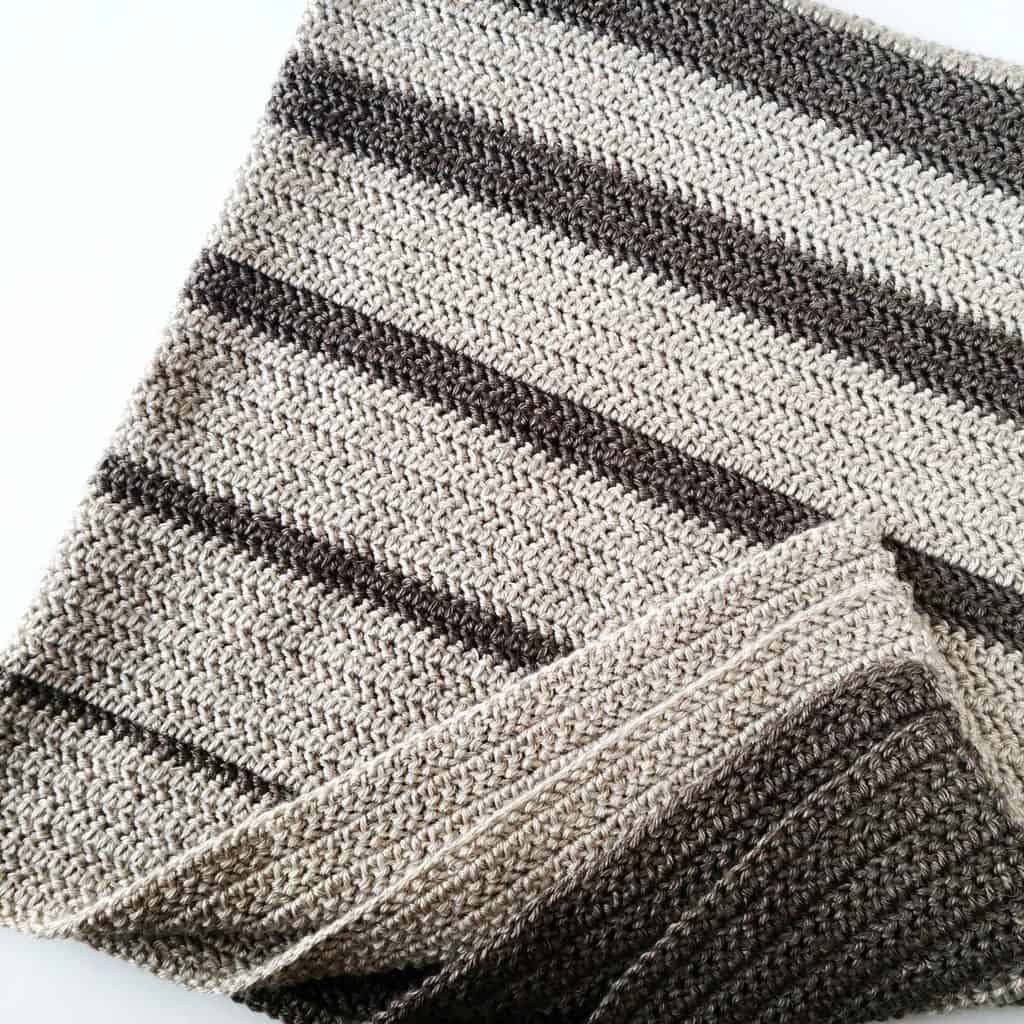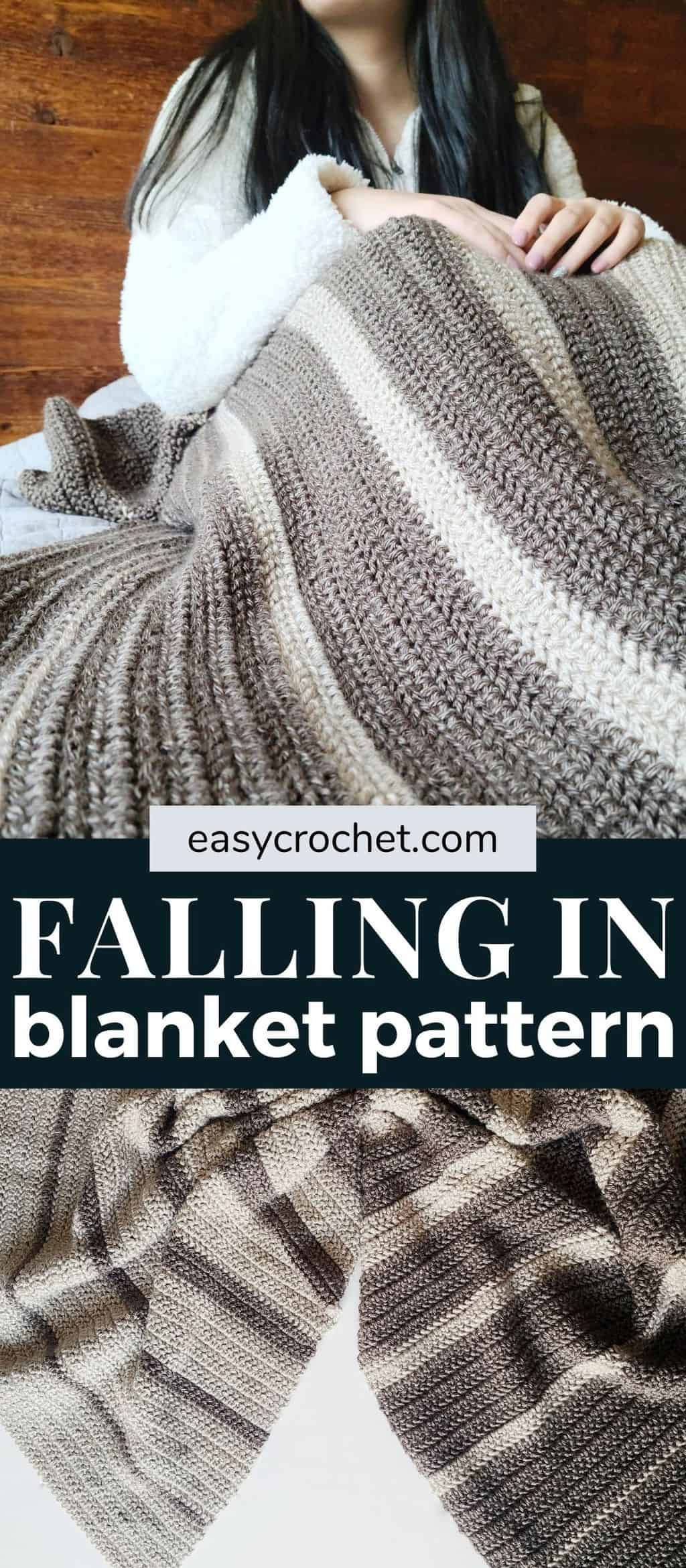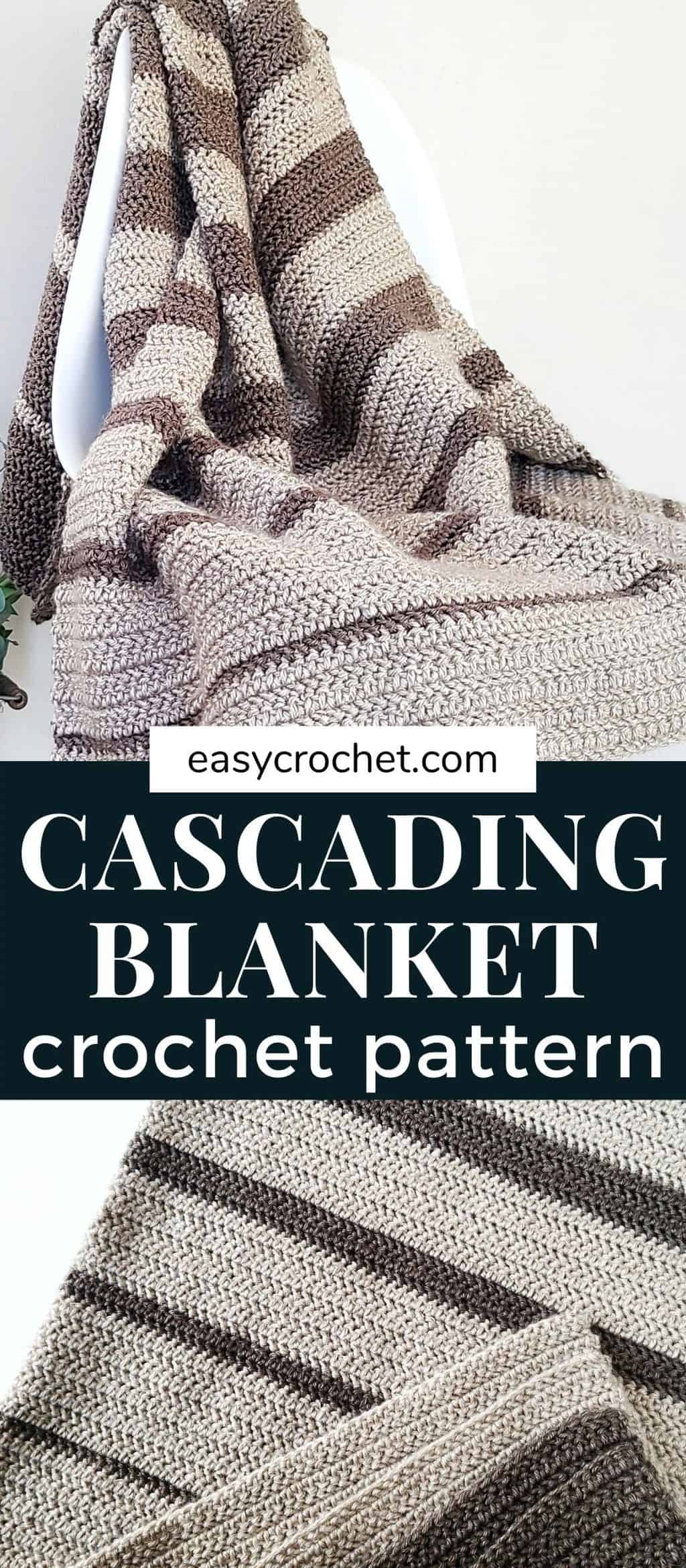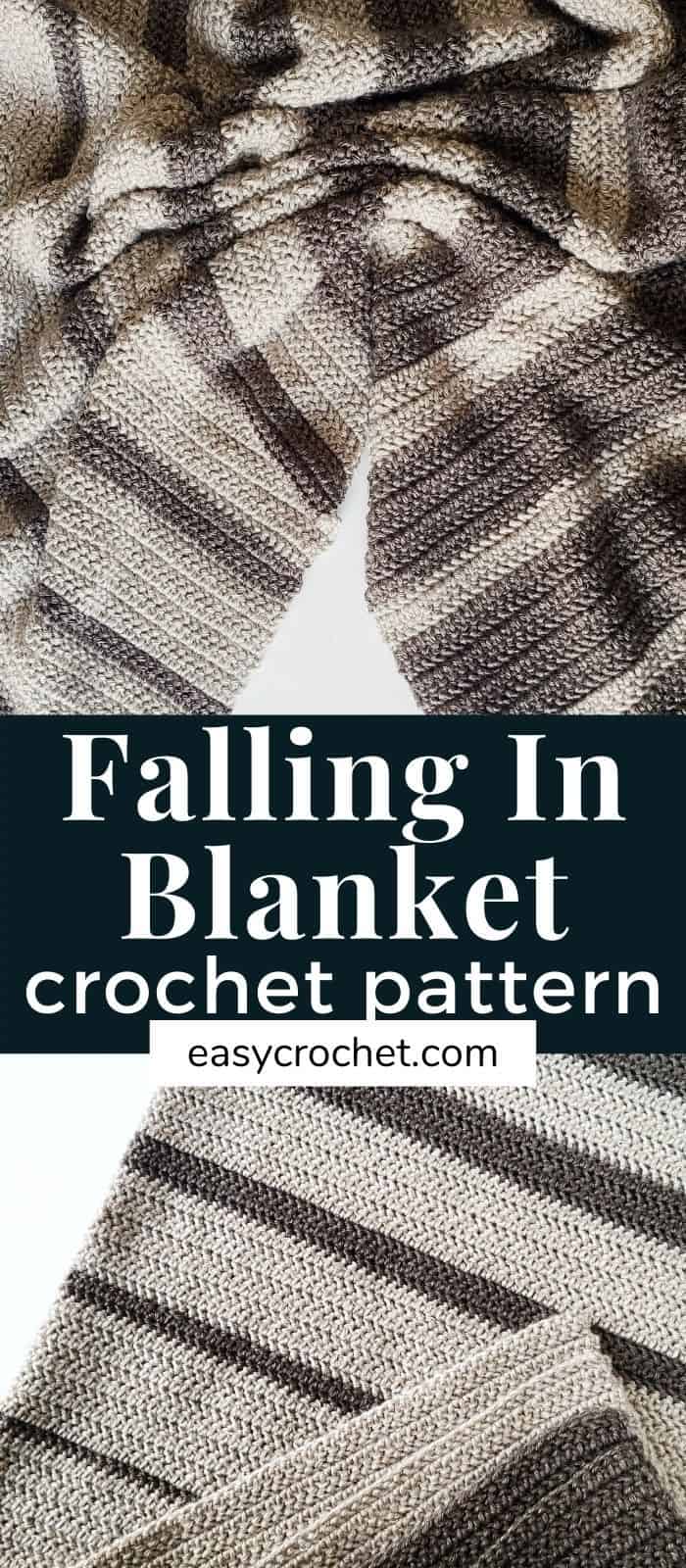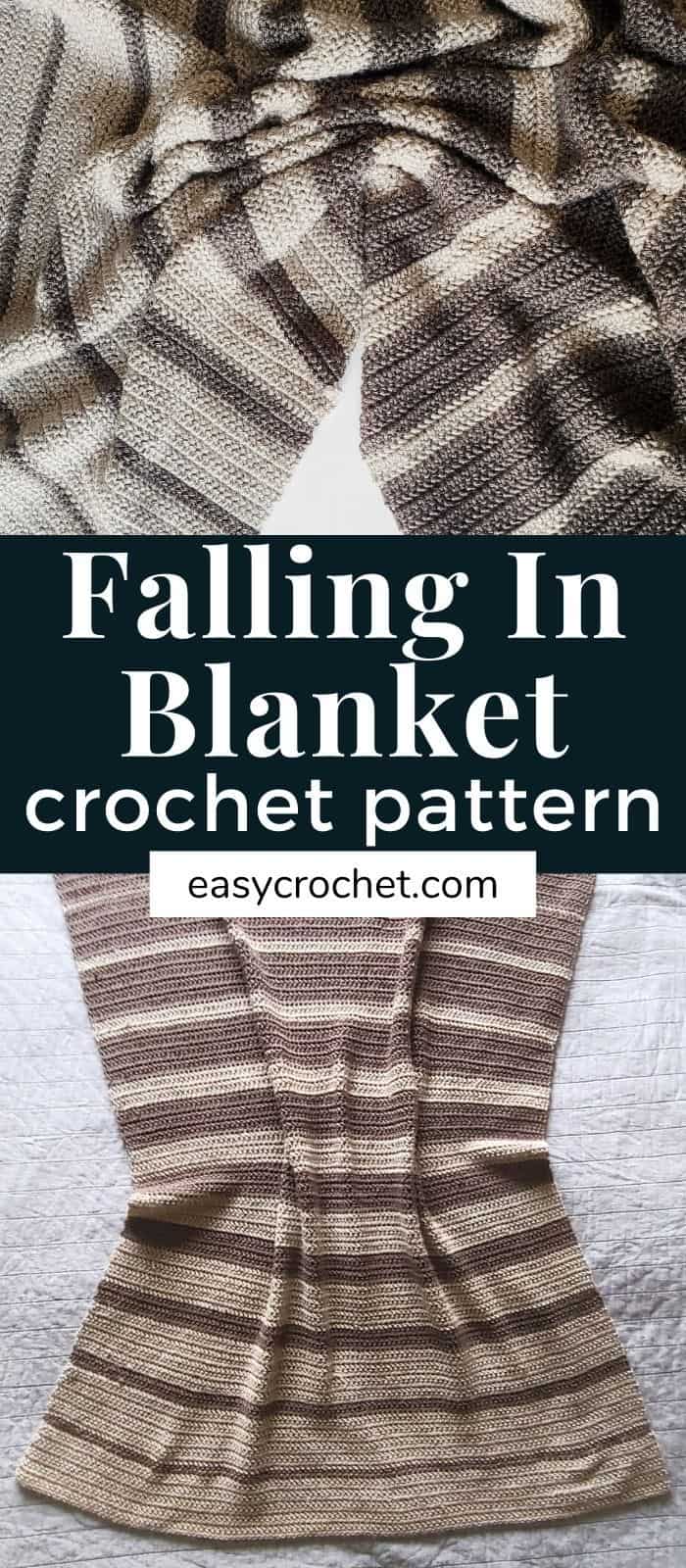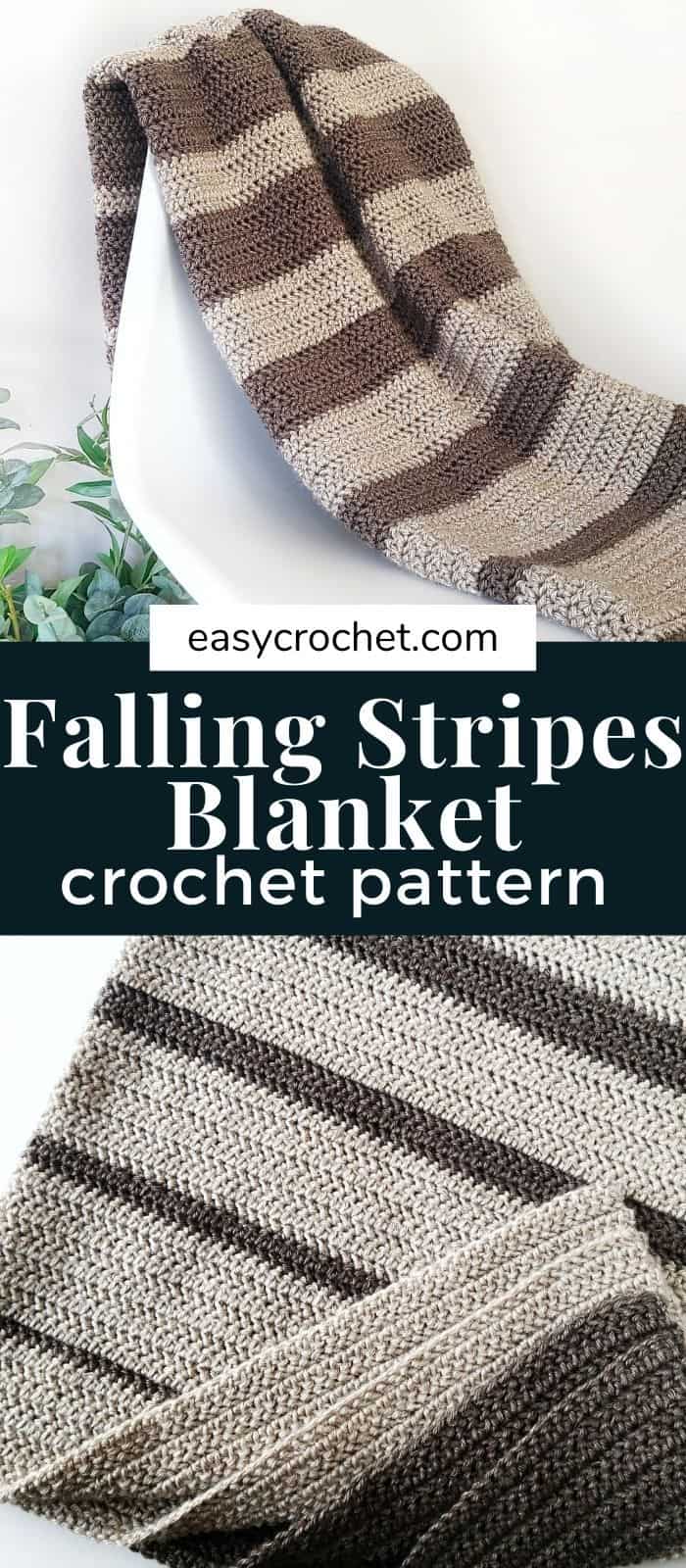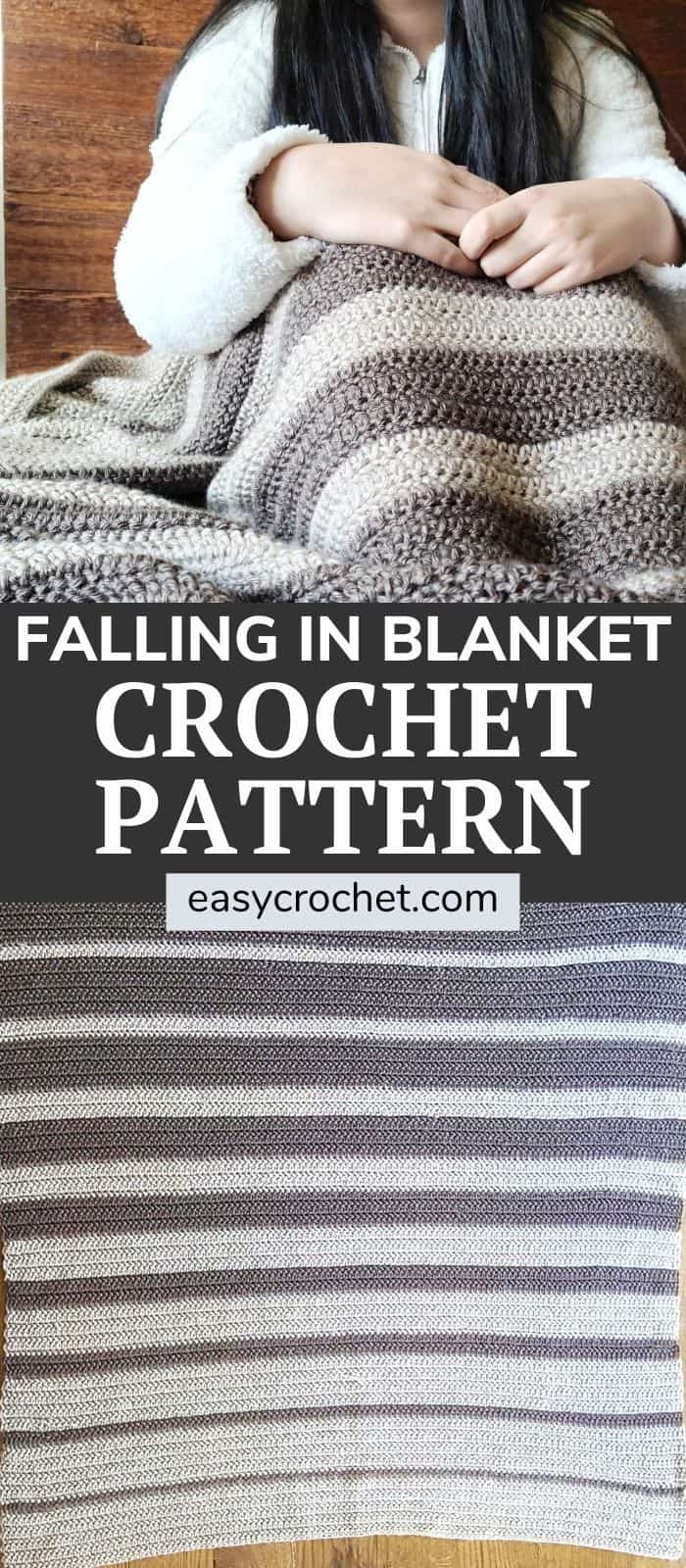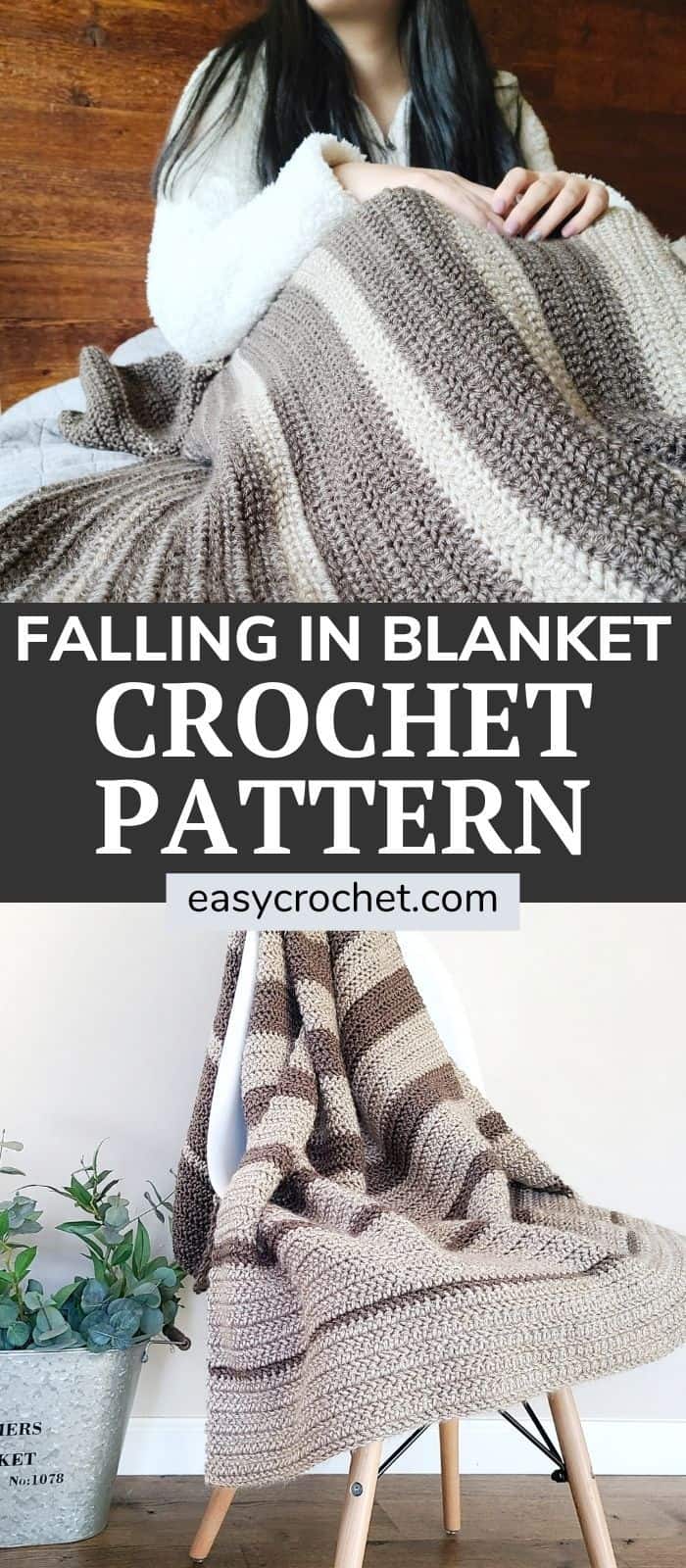 Are you looking for a unique striped crochet blanket to make? If so, the Falling In blanket is the one you've been searching for. This free crochet pattern uses one simple stitch and two yarn colors to create a one-of-a-kind beautiful blanket that has beautiful cascading stripes.
I wish I could take credit for this crochet blanket design, but my husband actually came up with it. He may not know it, but more designing will be in his future.
Scroll on down to learn about the yarn you'll want to use, the stitches and to find the free blanket pattern, so you can start making this one-of-a-kind design!
How to Crochet the Falling in Striped Blanket
This striped blanket design has a waterfall effect that uses a simple stitch and yarn color changing to create a unique blanket. It works by counting down and counting up evenly with different yarn colors.
For example, you'd crochet 10 rows of color A followed by 1 row of color B. Next, do 9 rows of color A, followed by 2 rows of color B.
This pattern will be repeated until you reach 1 row of color A and 10 rows of color B. You can see more detail of this pattern in the chart below.
You can take a look at the sketch I drew below of what the Falling In Crochet Blanket will look like when completed. The blanket pattern creates a beautiful effect of colors that cascade down.
I've also sketched up a few more color combinations below, so take a peek at the end of the pattern to see what they'd look like.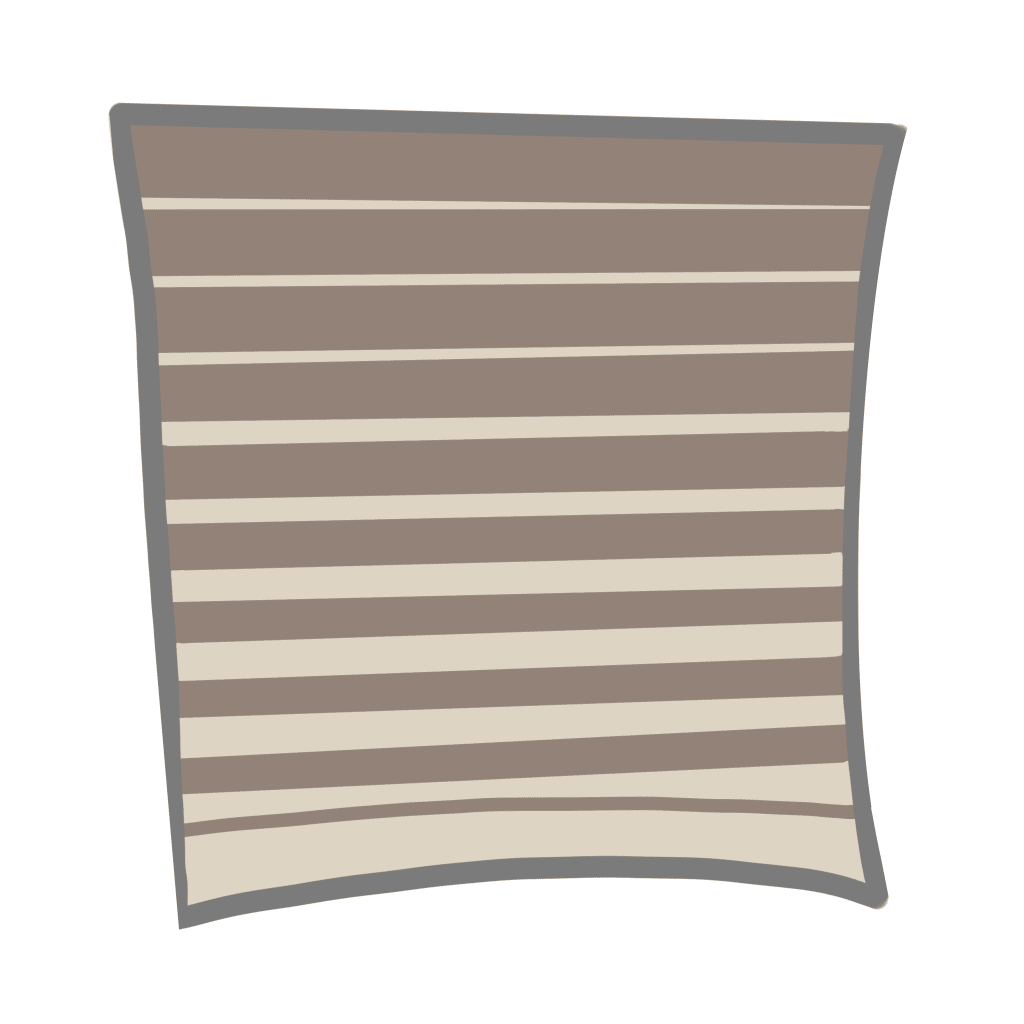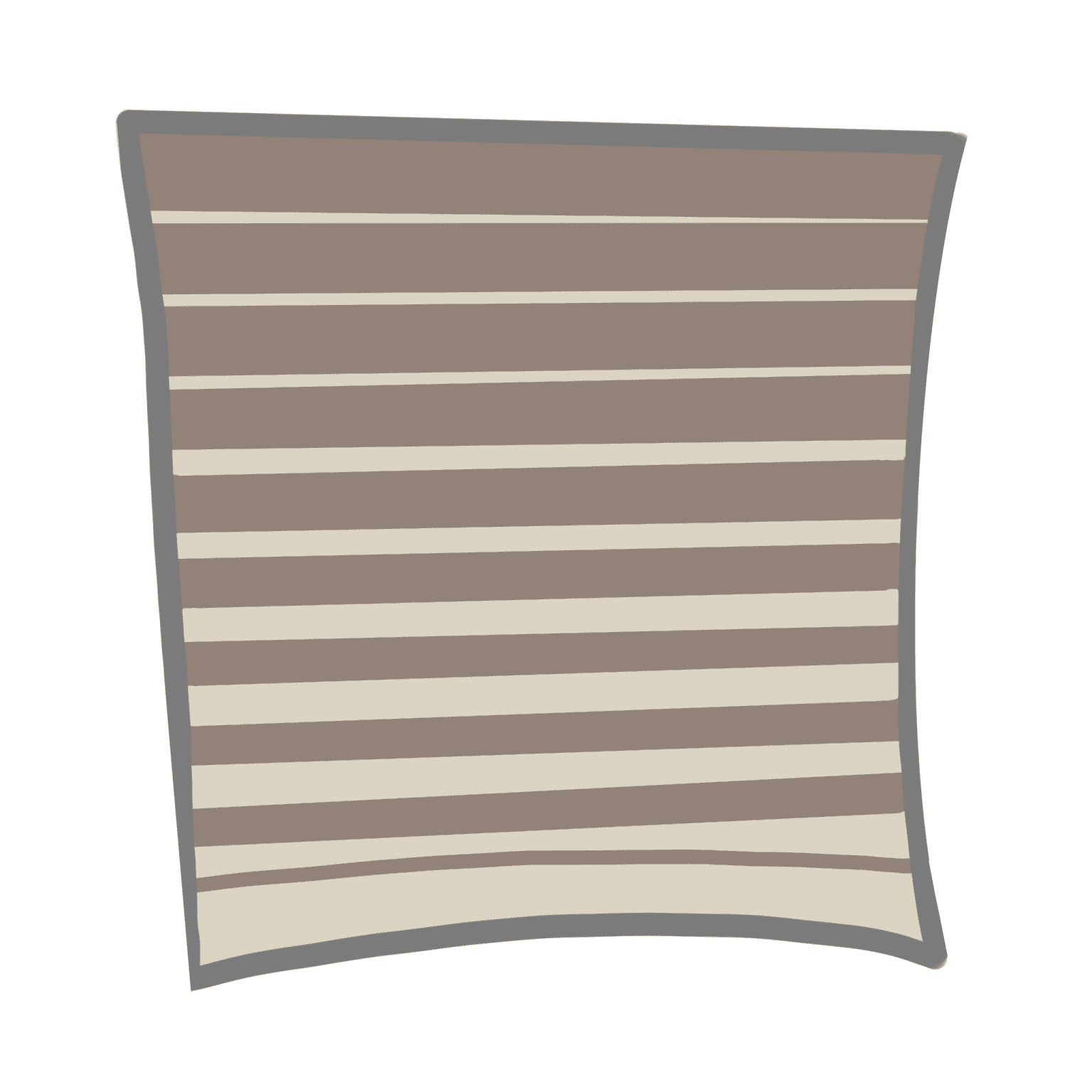 The Yarn
For the entire blanket, I used Heartland Yarn from Lion Brand in the colors Grand Canyon and Mammoth Cave. Both colorways are neutral and look beautiful together.
Heartland is a 100% acrylic medium weight #4 yarn (aka worsted weight yarn) that is a generous 251 yards per skein. It is fairly inexpensive and easy to find at Walmart, Amazon, Michaels and directly from Lionbrand.com to name a few.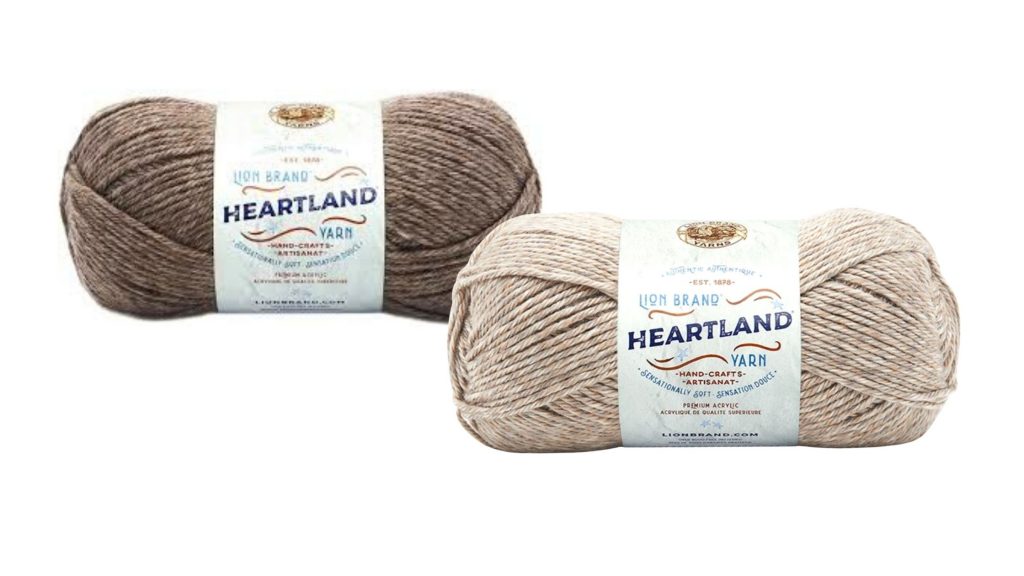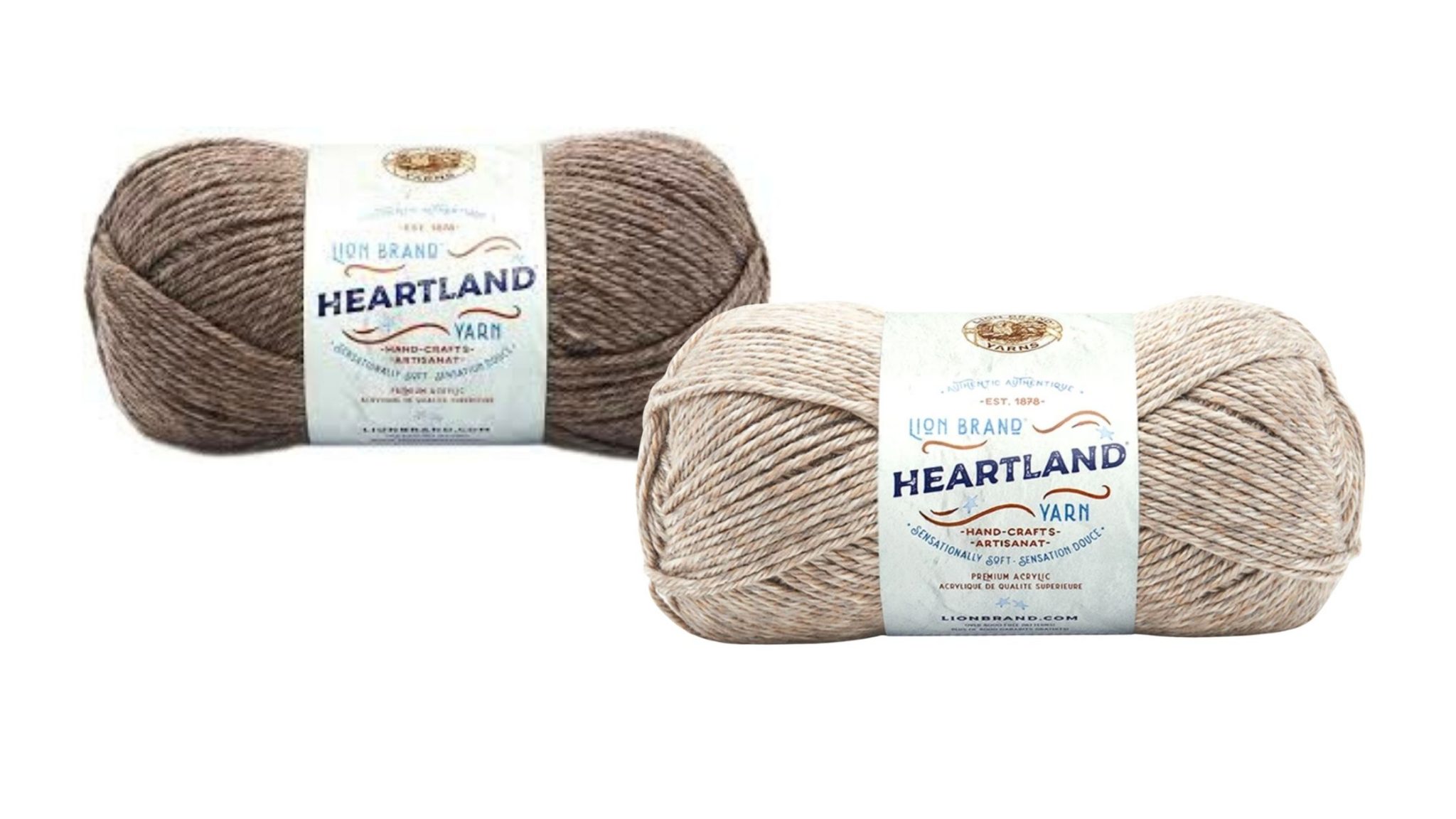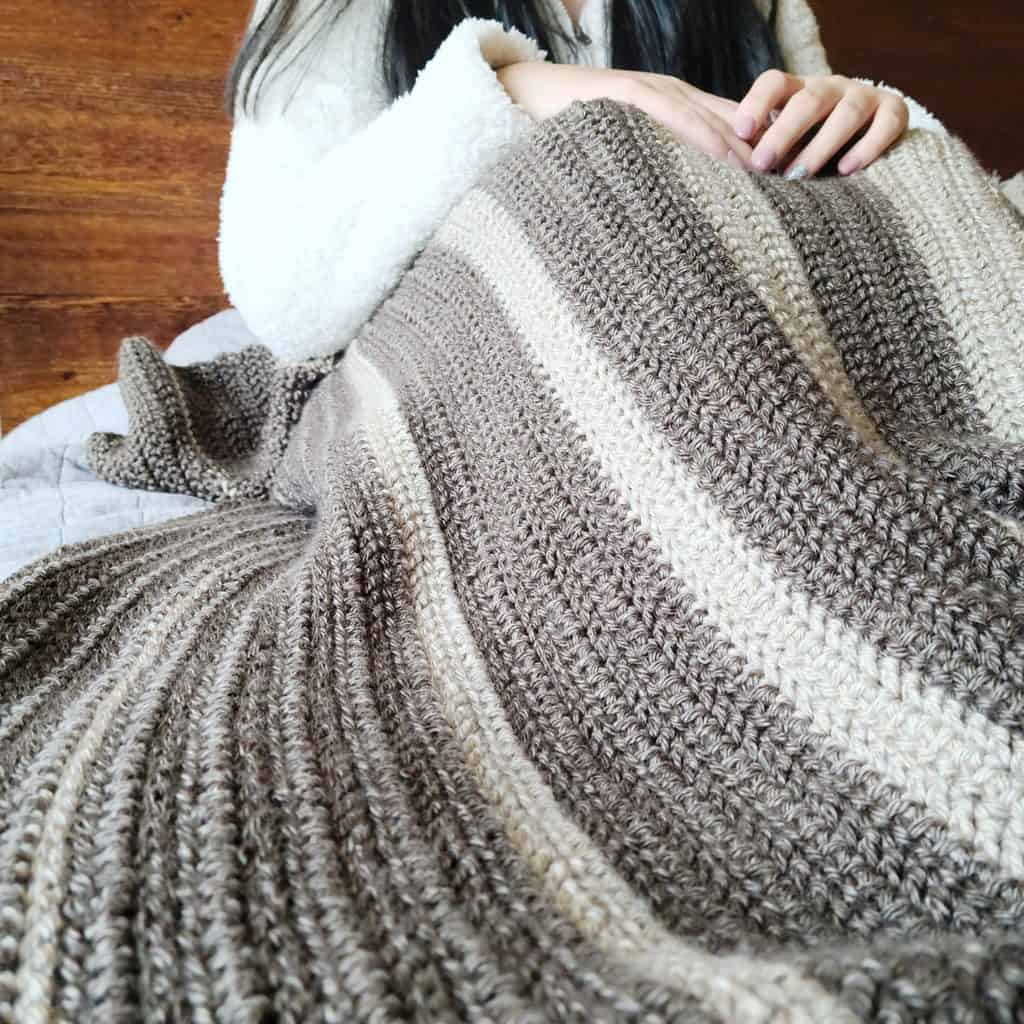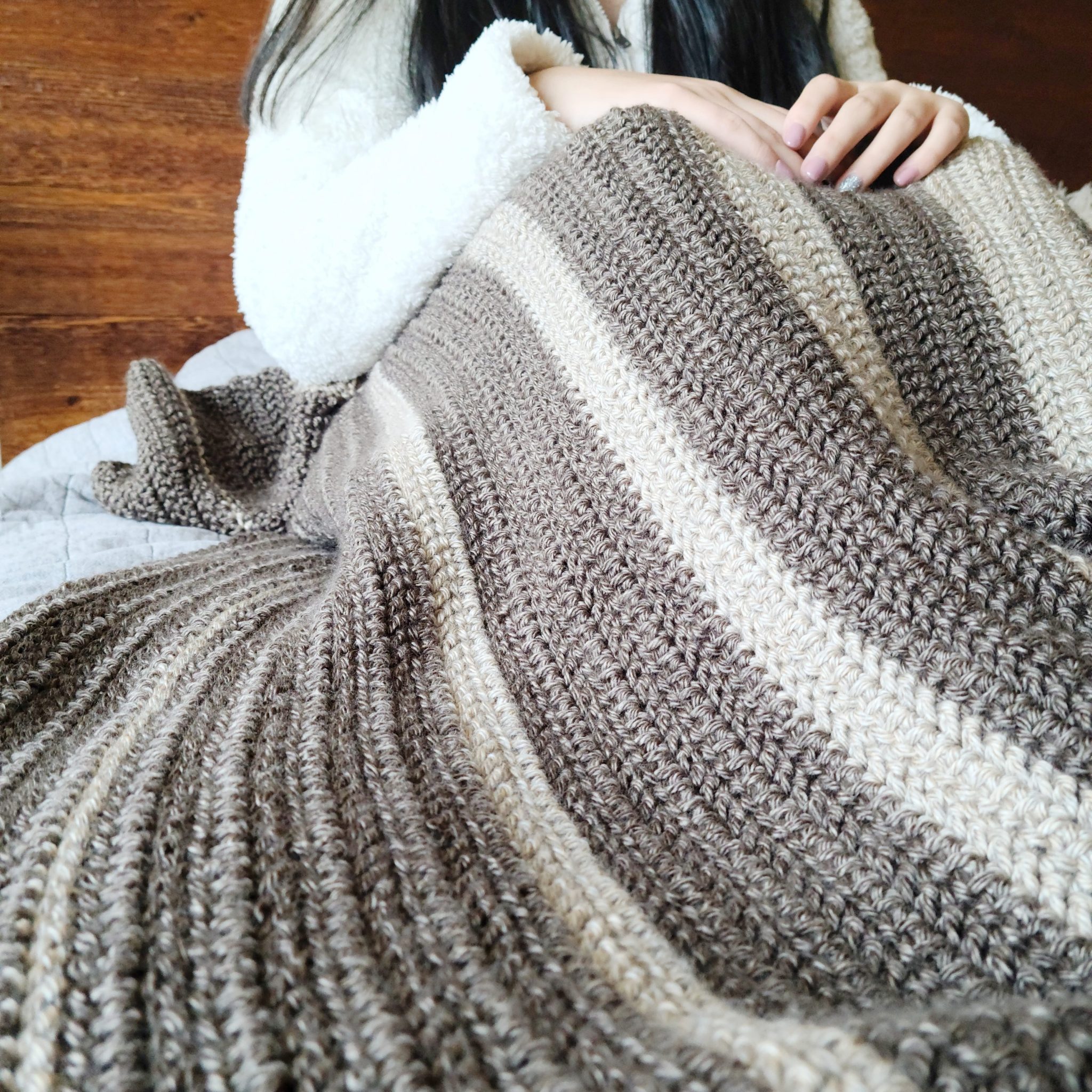 The Stitches
To work up the stitch pattern in this blanket, you will need to know a couple of crochet stitches. The first is the chain stitch and the next is the herringbone half double crochet or hhdc abbreviated.
A hhdc is similar to a half double crochet stitch, but with a small change. You can learn more about the stitch below before you start this striped blanket.
Herringbone Half Double Crochet (hhdc)
yarn over
insert hook into the stitch indicated
yarn over (3 loops on hook)
pull up a loop and pull that loop through the first loop on the hook (2 loops on hook)
yarn over
pull through remaining two loops on the hook
I also used this stitch in my Fall Striped Crochet Blanket, if you'd like to see it used in a different blanket patterns.
Are You Ready to Start Crocheting?
Scroll down to find the full free blanket pattern here on the blog in eight different sizes, or purchase the AD-FREE PDF in our shop for easy on the go crocheting. Keep on scrolling down for the free striped blanket pattern here on the blog!
As a reminder, the main pattern is written to be a 42" x 44″ inch blanket, which is a great size for the couch or a larger baby blanket.
The rest of the blanket sizes are below the pattern in the chart and guide. I hope you enjoy this fun pattern! Happy Crocheting!
Falling In Striped Crochet Blanket
Skill Level: Easy
Materials
Less than 8 skeins of Heartland Yarn from Lion Brand (5 oz, 251 yard skein) or less than 2,000 yards/1828 meters of medium four weight yarn in 2 colors.

Color A: Heartland Yarn Grand Canyon – 1,000 yards/914 meters (4 skeins)
Color B: Heartland Yarn Mammoth Cave – 1,000 yards/914 meters (4 skeins)

Crochet hook 5 mm (H) or any size that allows you to meet the gauge.
Bent yarn needle (aka tapestry needle)
Scissors
Finished Size
Approximately 42″ x 44″ (107 x 112 cm) when following pattern as written with the correct gauge.
See guide below pattern for more size options.
The Gauge
12 st x 9 rows = 4″ x 4″ – Follow this gauge to keep the blanket the correct size
Crochet Abbreviations
Notes
Written in standard US terms
Change colors at the end of the row using this technique.
The main pattern as shown in photos is 42″ x 44″
The stitch count is shown in the parenthesis at the end of each row.
Pro Tip: Weave in yarn ends as you go.
An "Ad Free" PDF of this pattern is available in our EasyCrochet Pattern Shop
The Pattern
Row 1: Ch 126 with Color A, in second ch from hook hhdc, hhdc into every ch across, turn. (125)
Row 2: Ch 1, hhdc into the first st, hhdc into each st across, turn.
Row 3 – 110: Rep row 2 changing yarn colors when necessary according to chart below.
| Rows | Color |
| --- | --- |
| 3-10 | A |
| 11 | B |
| 12-20 | A |
| 21 -22 | B |
| 23-30 | A |
| 31-33 | B |
| 34 – 40 | A |
| 41-44 | B |
| 45-50 | A |
| 51-55 | B |
| 56-60 | A |
| 61-66 | B |
| 67-70 | A |
| 71-77 | B |
| 78-80 | A |
| 81-88 | B |
| 89-90 | A |
| 91-99 | B |
| 100 | A |
| 101-110 | B |
Finishing: Fasten off the yarn and weave in loose ends throughout the blanket.

More Color Combinations for The Falling In Crochet Blanket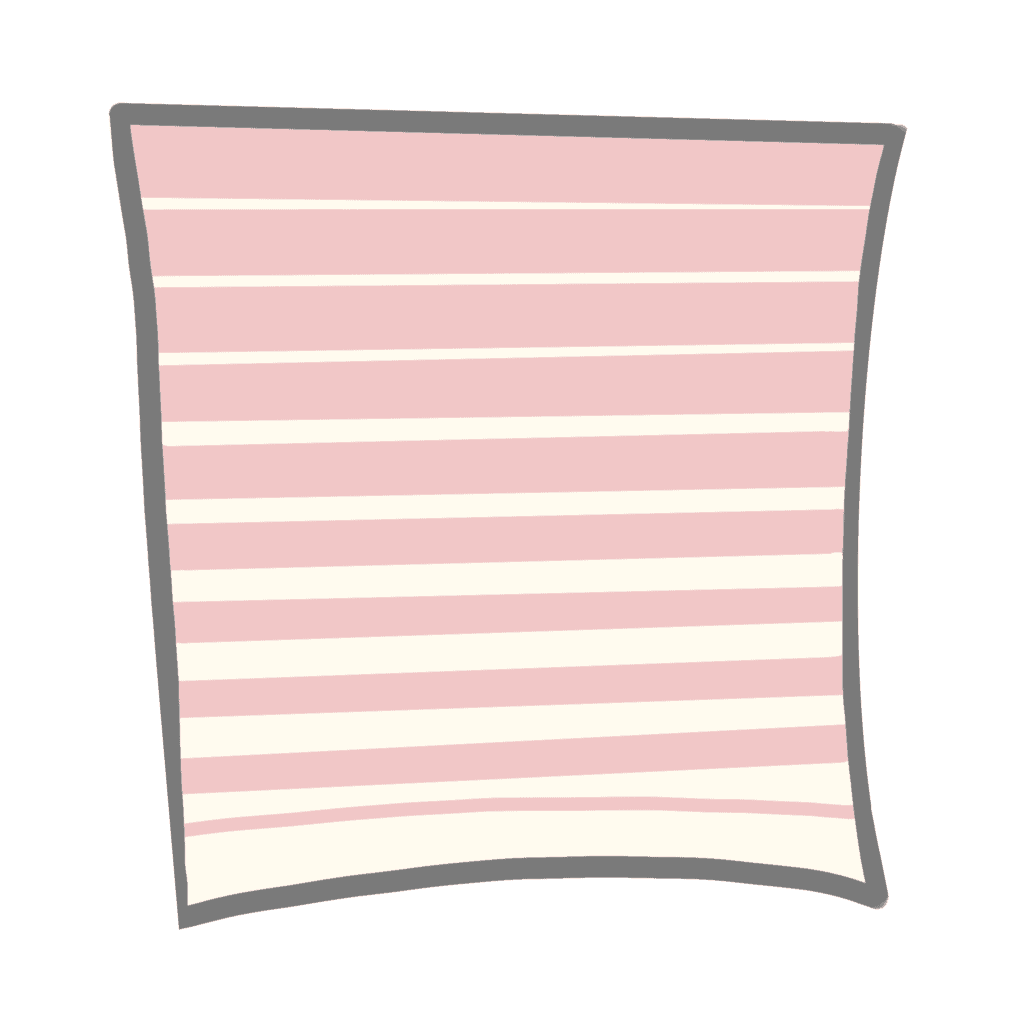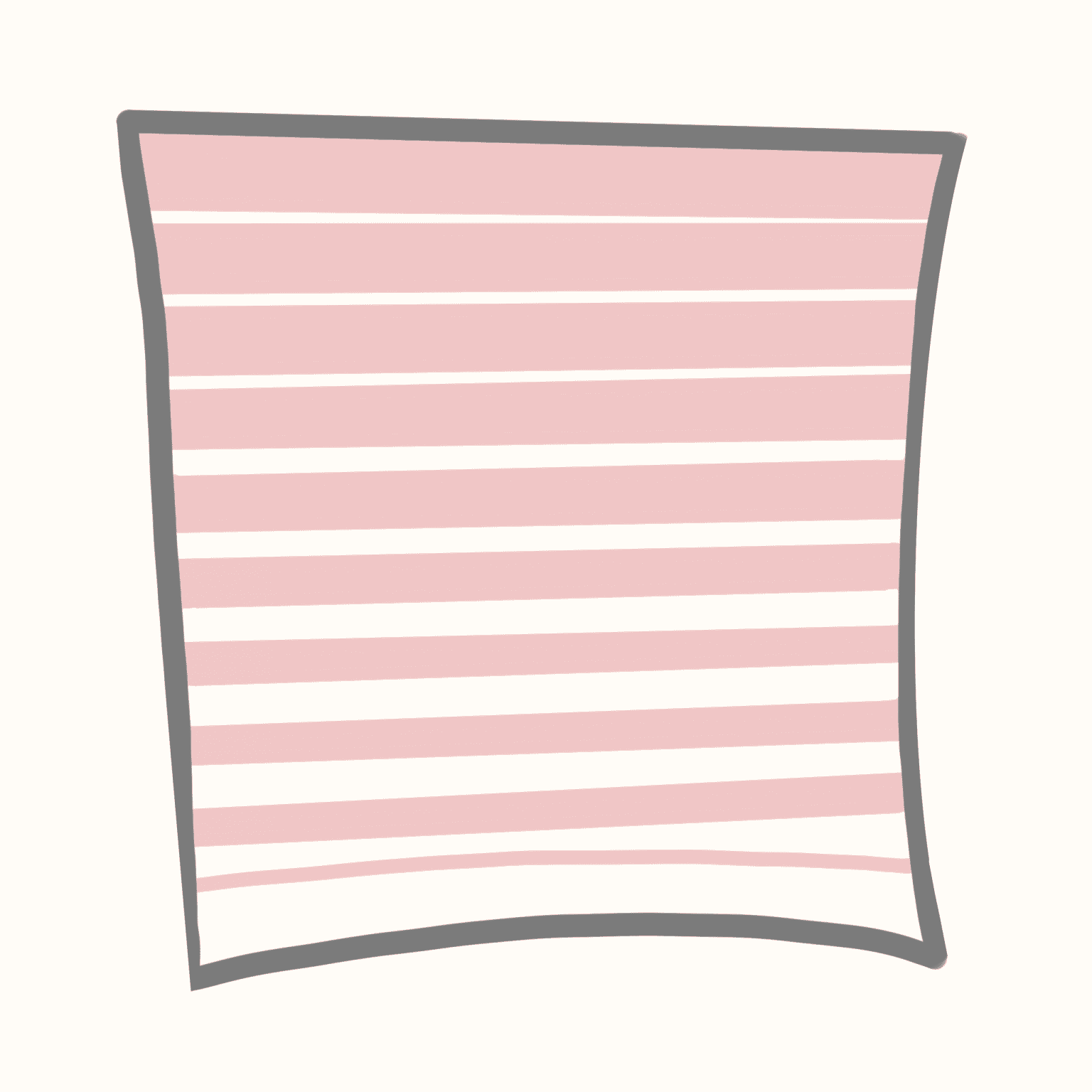 This color combination is a mix of cream and pink, which would be perfect for a baby girl blanket.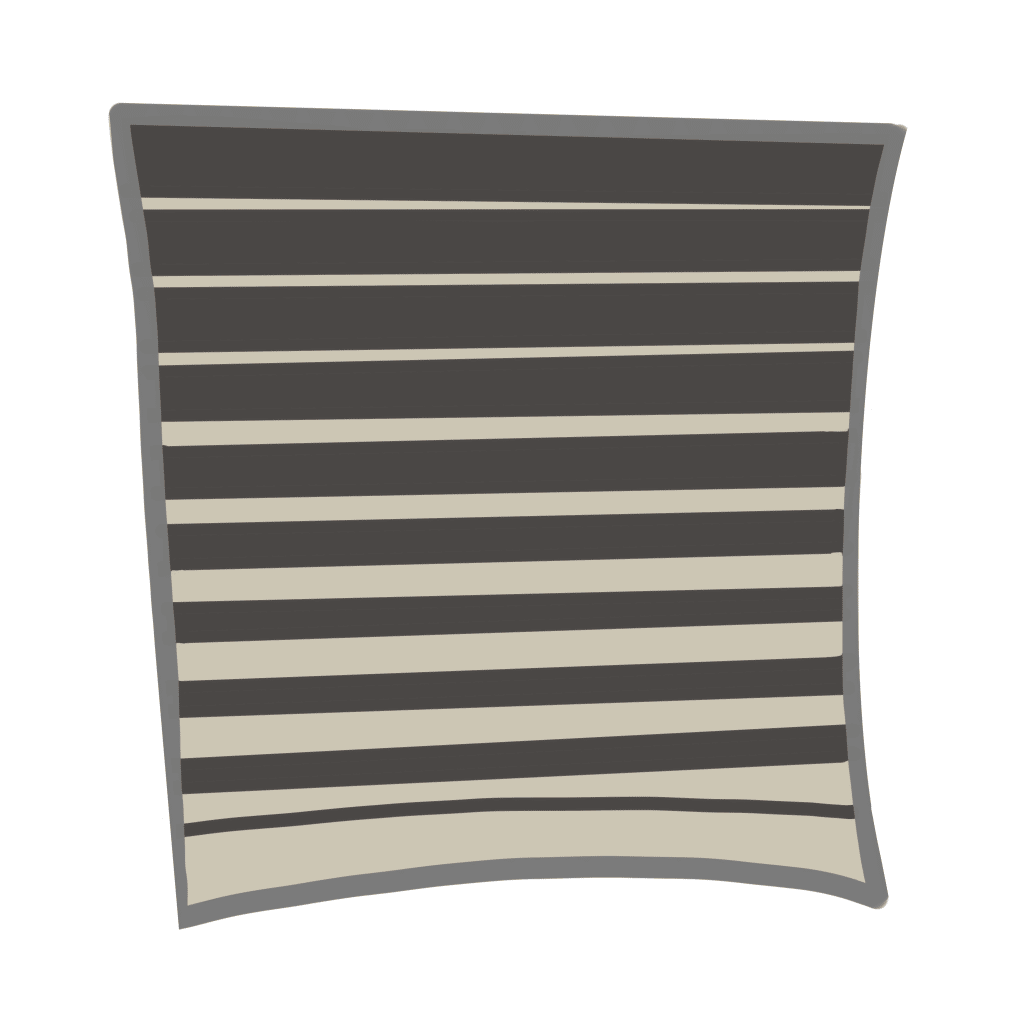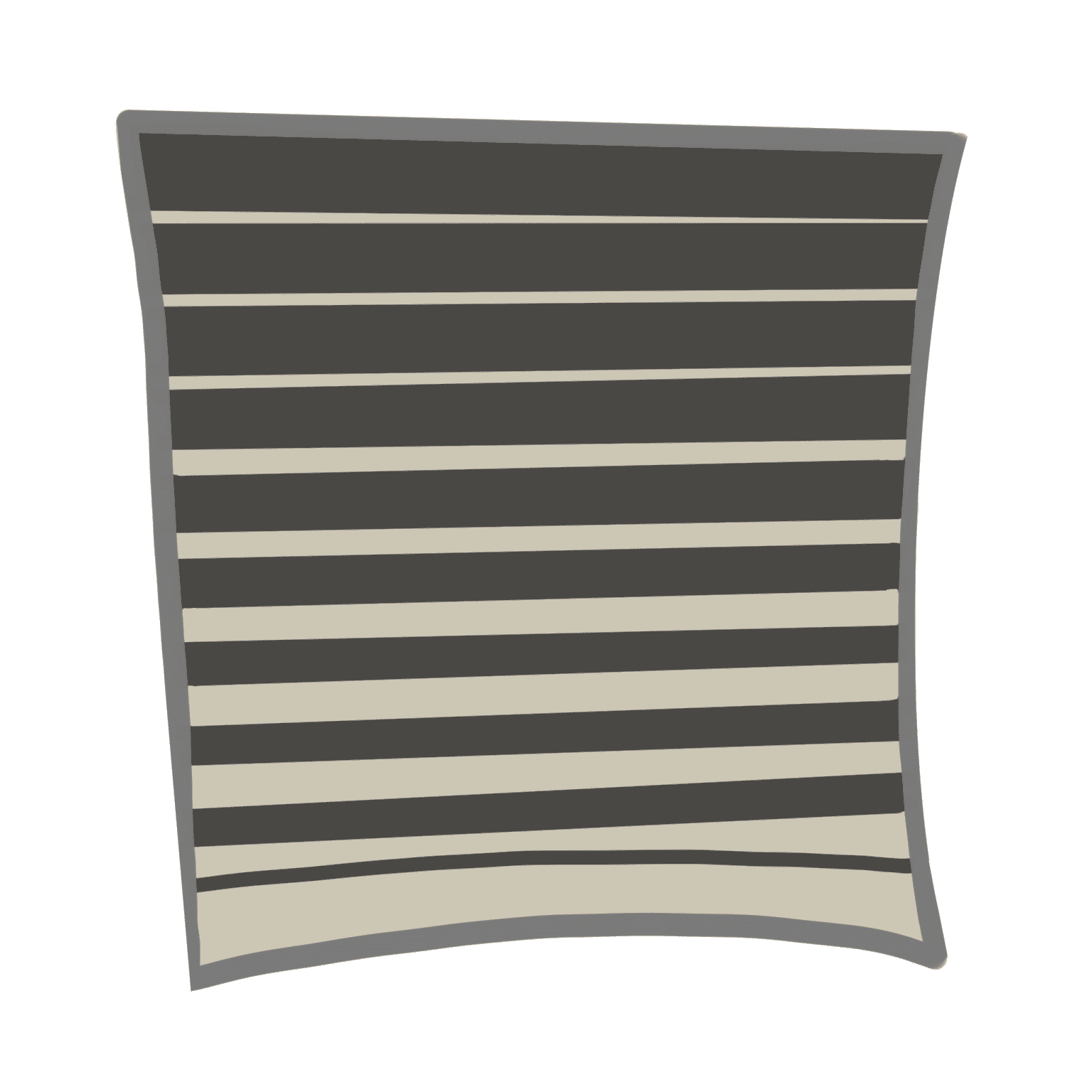 This dark variant of the striped crochet blanket uses the two "canyon" colors from Heartland: Black Canyon and Grand Canyon.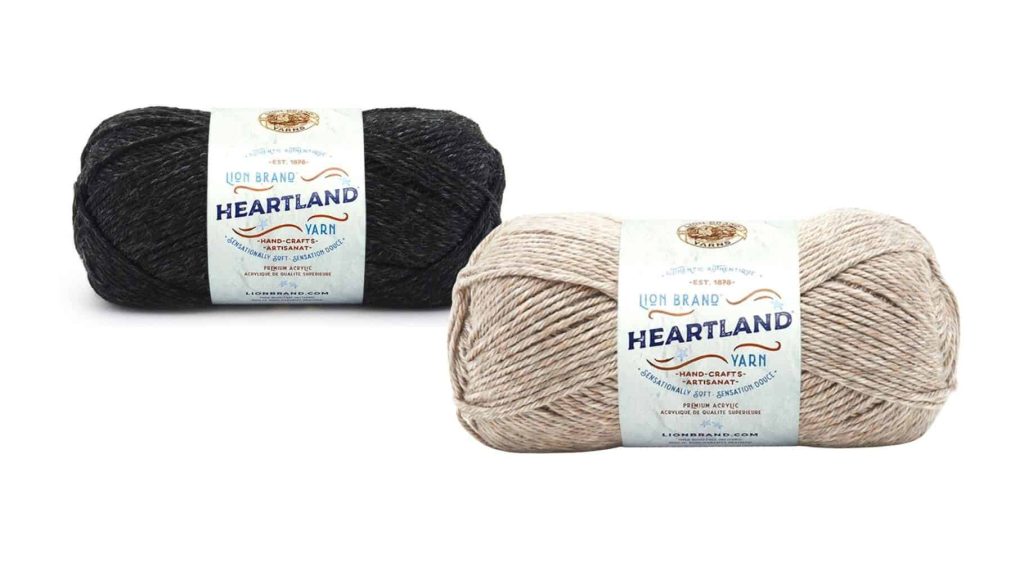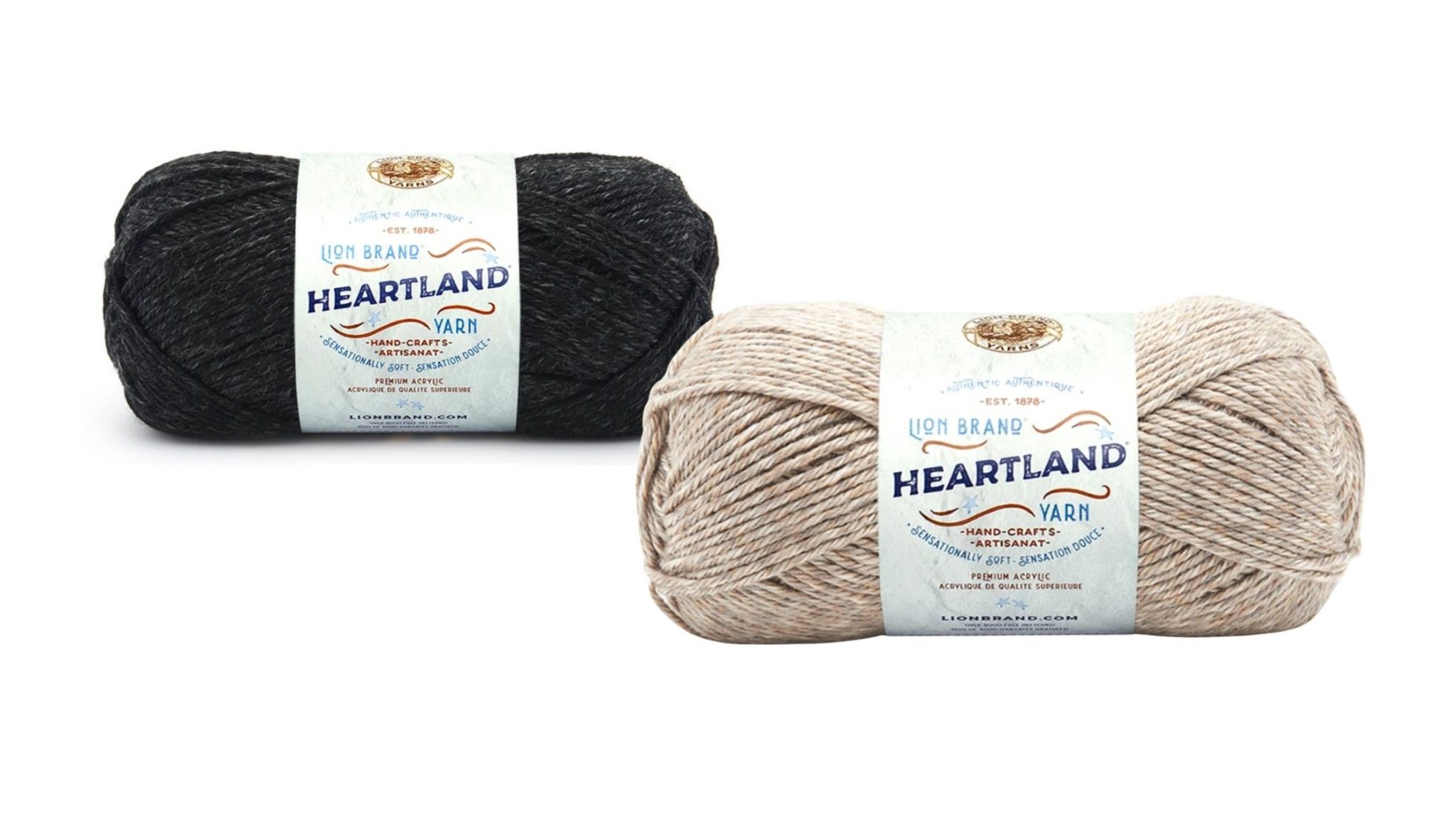 ---
More Sizes for The Falling In Striped Crochet Blanket
Figured out using Heartland Yarn 5 oz, 251 Yard Skein four weight yarn. If you use a different yarn weight / brand your blanket size will more than likely be different.
How to use the chart: For example, if you'd like to make a lovey size you'd start with a starting ch of 36 and Color A would be for 5 rows followed by Color B for 1 row, 4 rows of Color A, then 2 rows of Color B, follow the repeat to complete the pattern using the hhdc stitch pattern as shown above.
If you are on mobile, swipe over to see the rest of the table.
| Rows | Starting Ch | Pattern Repeat | Size | Yardage |
| --- | --- | --- | --- | --- |
| 30 | 36 | 5-1-4-2-3-3 -2-4-1-5 | Lovey | 127 |
| 72 | 90 | 8-1-7-2-6-3-5- 4-4-5-3-6-2-7-1-8 | Stroller | 928 |
| 90 | 120 | 9-1-8-2-7-3-6-4-5-5-4-6-3-7-2-8-1-9 | Receiving | 1406 |
| 132 | 156 | 11-1-10-2-9-3-8-4-7-5-6-6-5-7-4-8-3-9-2-10-1-11 | Throw | 2741 |
| 210 | 198 Twin, 270 Full/Queen | 14-1-13-2-12-3-11-4-10-5-9-6-8-7-7-8-6-9-5-10-4-11-3-12-2 -13-1-14 | Twin,Full/Queen | Twin 5229, Queen/Full 7141 |
| 240 | 324 | 15-1-14-2-13-3 -12-4-11-5-10-6-9-7-8-8-7-9-6-10-5-11-4-12-3-13-2-14-1-15 | King | 10247 |
Blanket sizes are based off the Easy Crochet Blanket Sizes Chart