Easy Crochet Afghan Pattern (8 Sizes)
Learn how to make this easy crocheted blanket in 8 different blanket sizes with our free pattern below. It uses basic crochet stitches to create texture, and is actually an easy to make afghan which is great for newer crocheters.
Scroll down to learn more about the stitches and yarn in this crocheted afghan blanket, so you'll be ready to crochet in no time at all.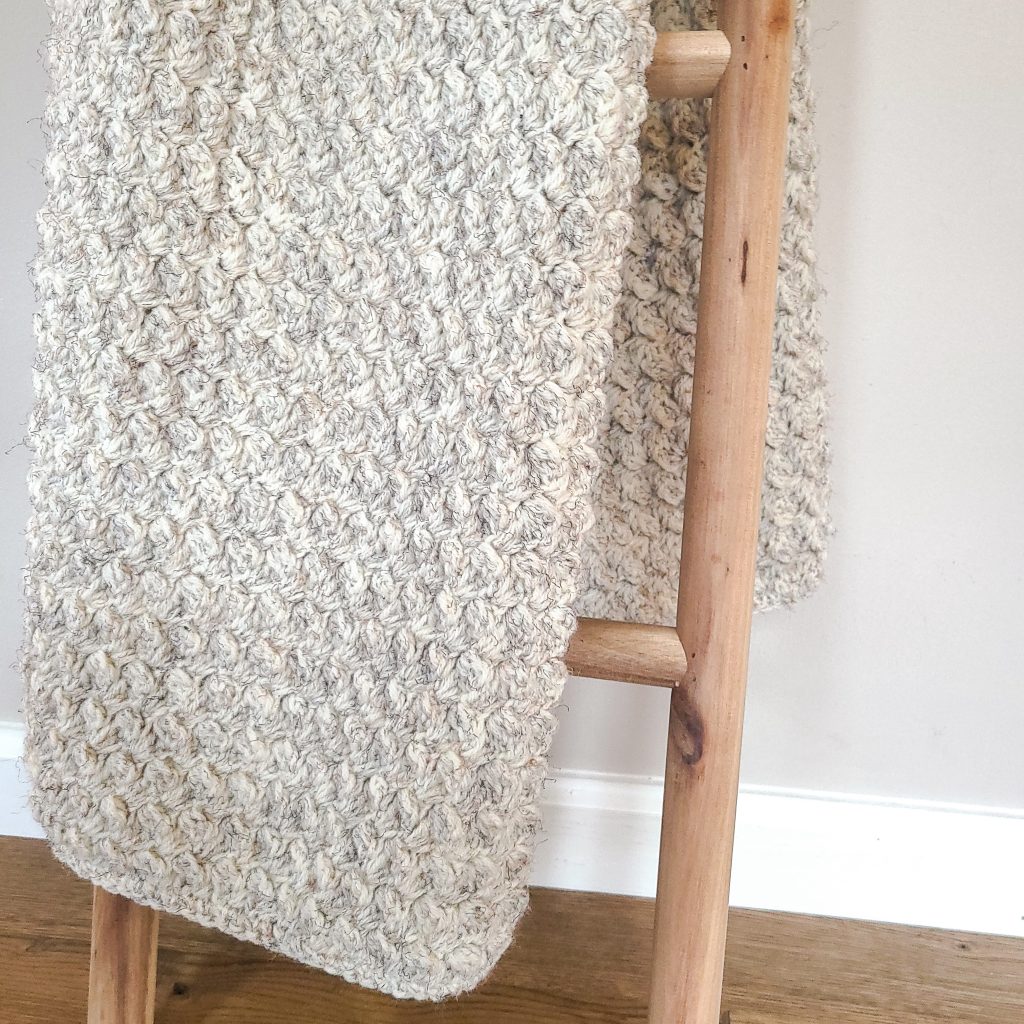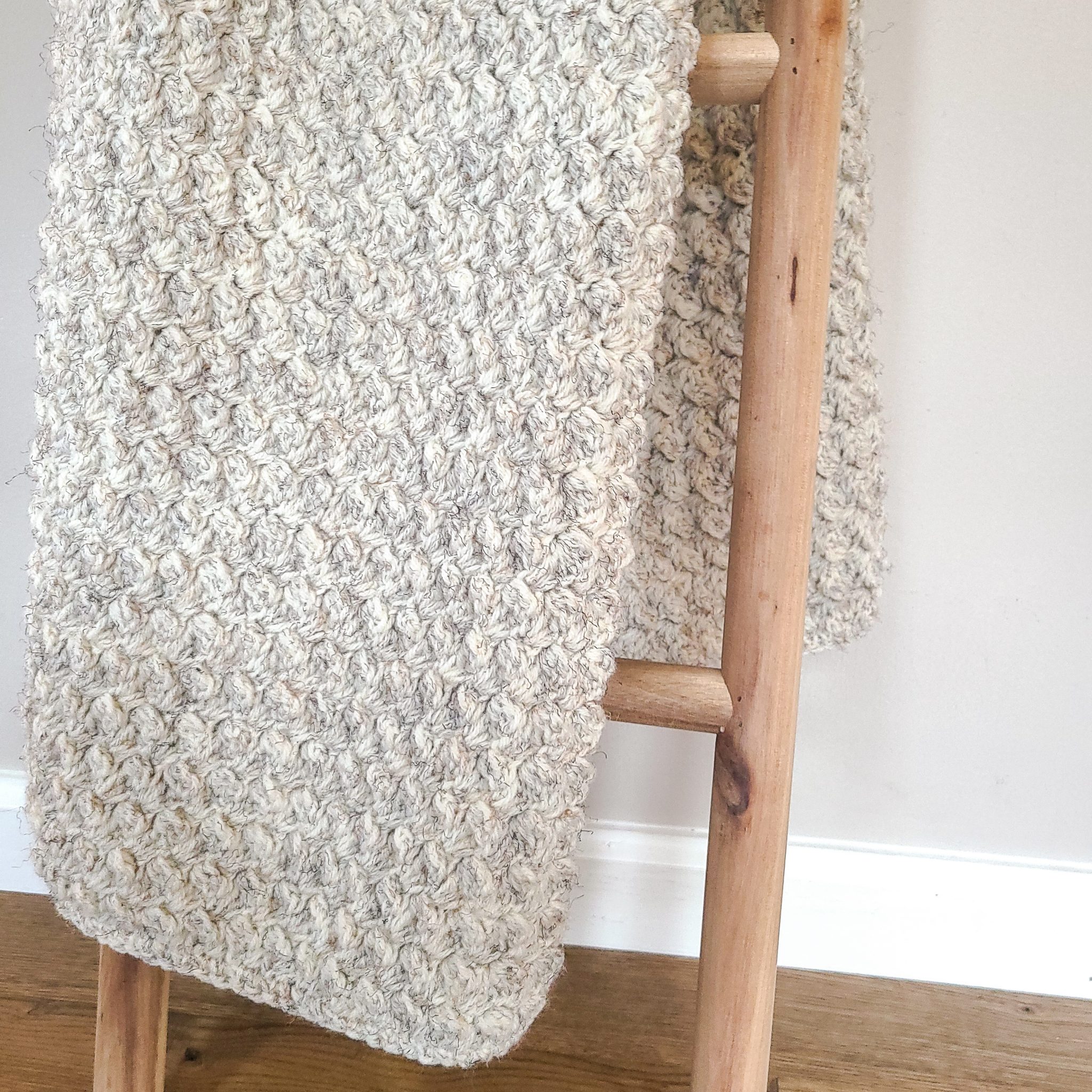 The Crochet Stitches
The main blanket pattern uses slip stitches and double crochet stitches to create a beautiful textured look. The border and ends of each row are worked using single crochet stitches. You will also need to know how to chain (ch) which usually makes up the base or the foundation of most crochet projects.
Insert hook into designated stitch
Yo (yarn over) and pull back through the st and through the loop on the hook.
Wrap the yo the hook, insert the hook into the specified st.
Yo the hook again, draw the yarn through the st, so there are 3 loops on the hook
Yo the hook again draw it through 2 loops, so there are 2 loops on the hook
Yo the hook, draw it through the final 2 loops.
Insert hook from front to back in the second ch from the hook or designated st
Bring the yo the hook and pull the yarn back through the ch (or stitch) from back to front (2 loops on hook).
Yo and pull through both loops on the hook.
While the border I used is a simple sc border, please feel free to browse through my blanket border post if you'd like to add something a little different to the edging of this afghan.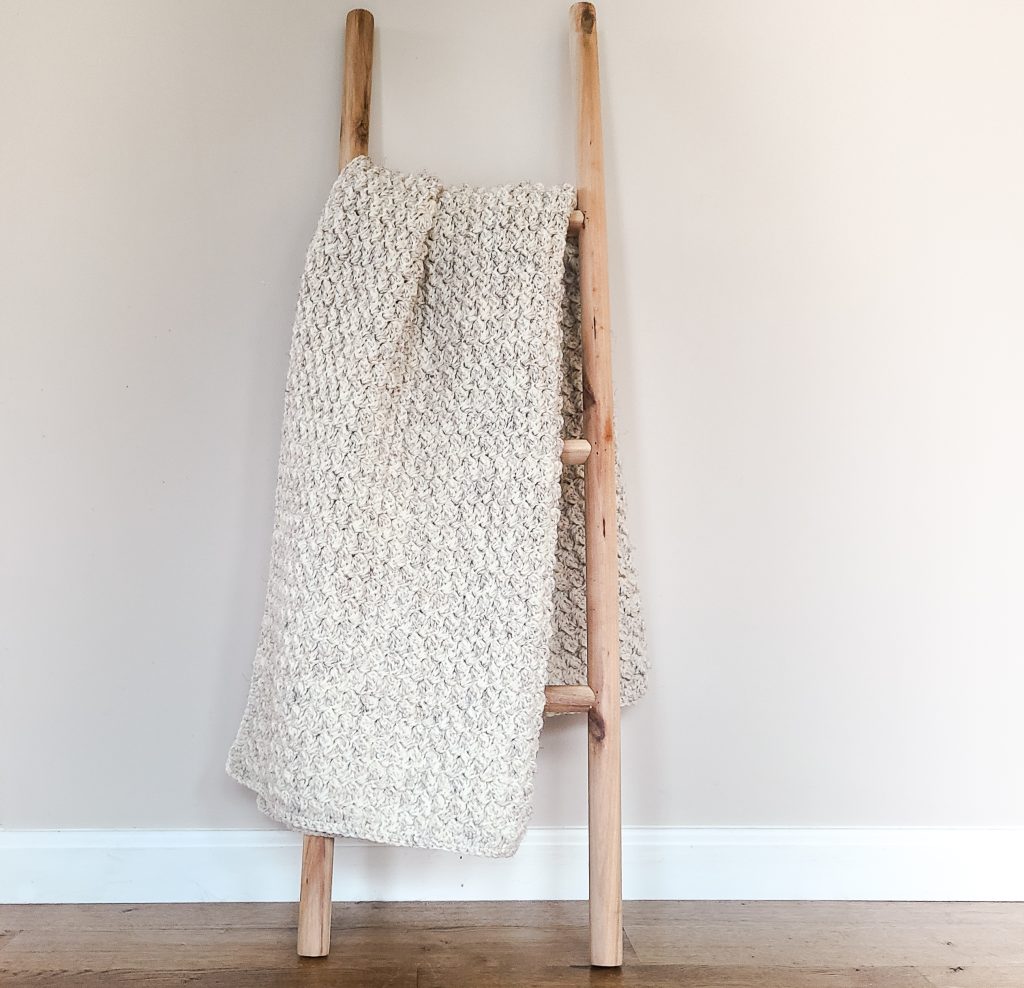 The Yarn
For the blanket, I used a worsted weight yarn (or four weight yarn) called Wool-Ease by Lion Brand Yarn. It is composed of an 86% Acrylic, 10% Wool and 4% Viscose which makes it washable and dryable.The easy to clean part is essential for my family and me, since we always have a blanket ready to be used on the couch.
The skeins I used were 197 yards (0.18 km) each and are easy to find directly from the manufacturer and in most stores like Walmart, Micheals, and on Amazon online.
You can find this yarn in a variety of colors but for this afghan I wanted to make it neutral, so I used the color Wheat which is a cream color with a dark brown brushed throughout.
If you'd prefer a different color of Wool-Ease, make sure to browse through all the colors available to find your favorite yarn color for this blanket.
Substitute Yarn: If you'd prefer not to use Wool-Ease due to an allergy or because you can't find it, a great alternative yarn would be Vanna's Choice by Lionbrand. It is a 100% acrylic yarn that will work up similarly in this afghan and look just as amazing, minus the wool.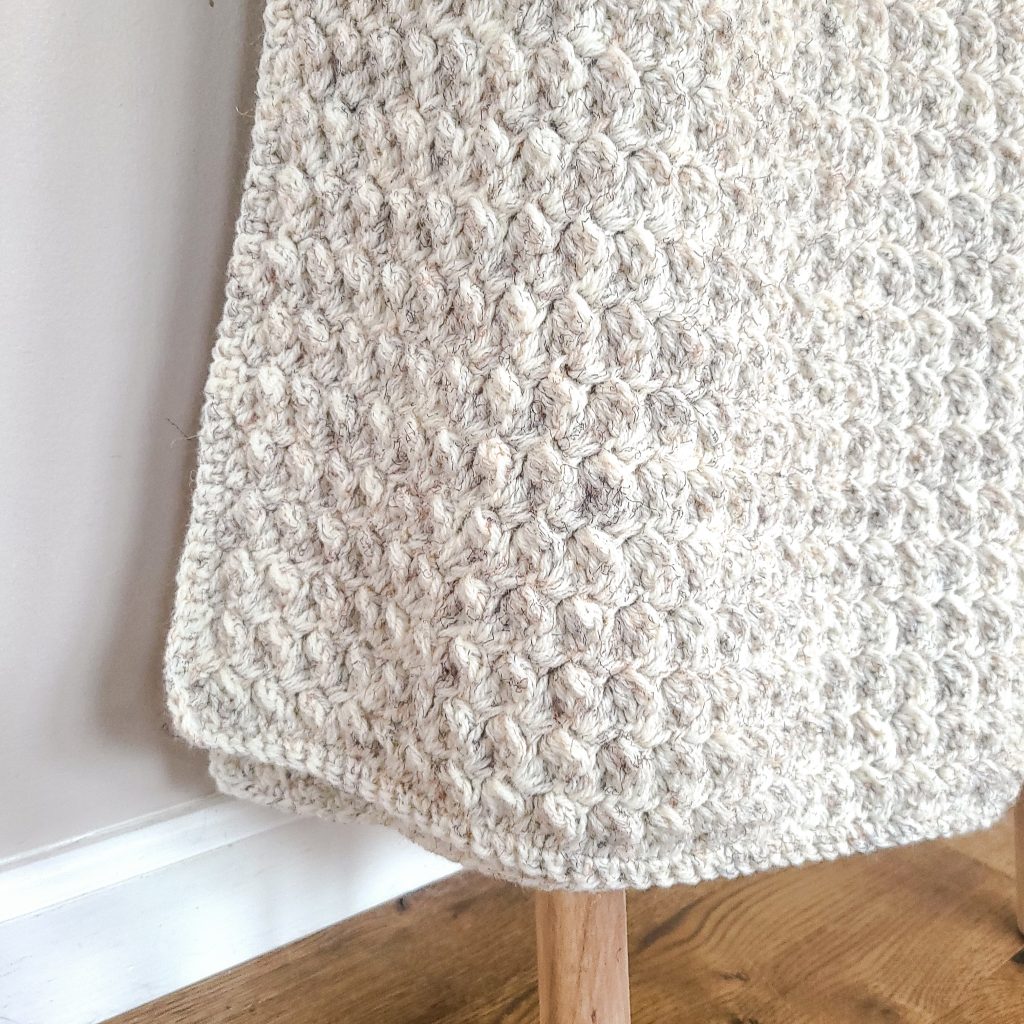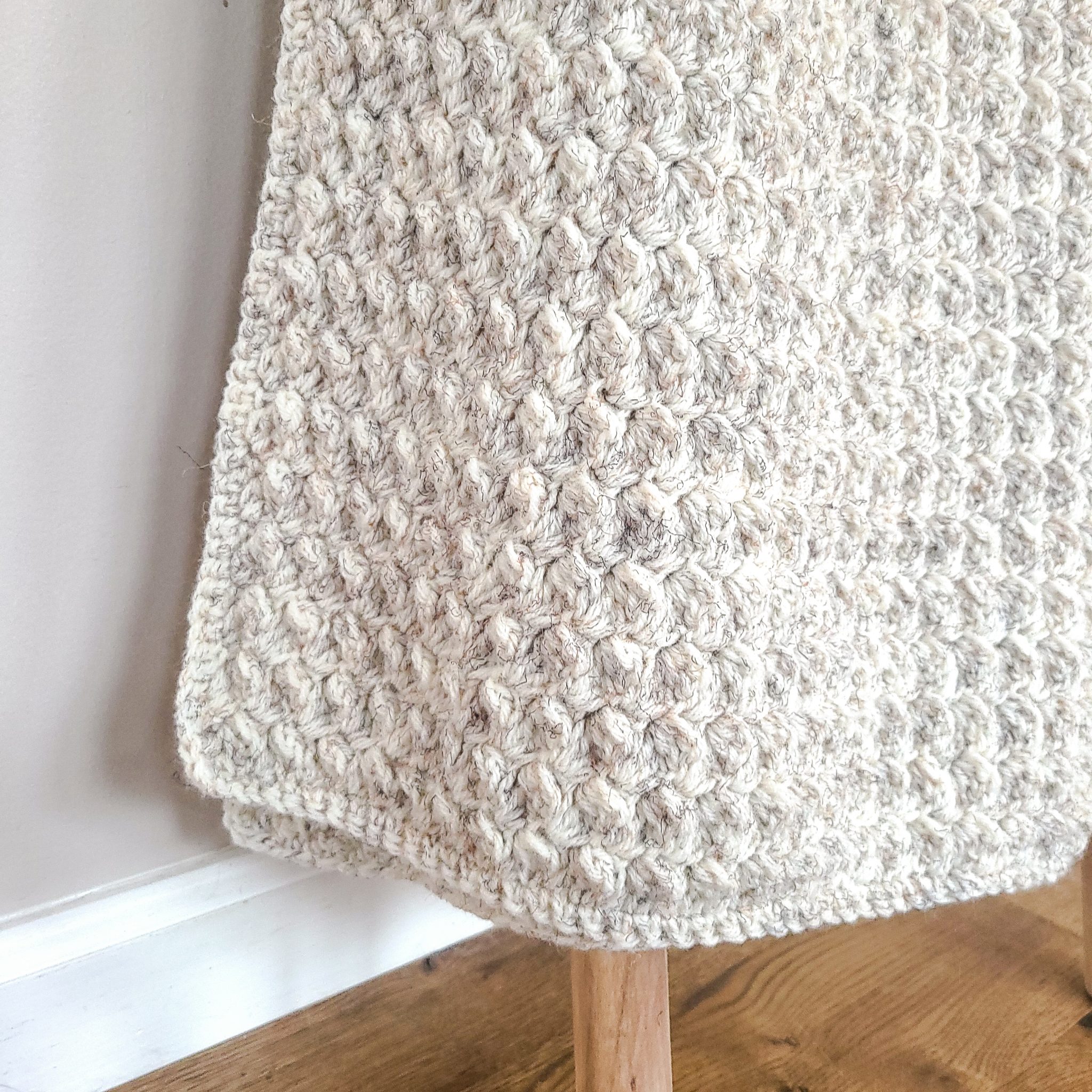 The Blanket Sizes
You can learn how to make this crochet afghan pattern whether you want to crochet it for your home, a baby, or to give away as a gift. This design is available to make in 8 different blanket sizes, so you will always be able to make the perfect sized afghan.
lovey
stroller
receiving
baby
twin
throw
full
queen
king
If you are looking for a different size than shown, you can use our blanket resizing calculator that will give you even more blanket size choices such as crib, lap, or California king.
Or you can research all the various blanket sizes, so you'll know which size blanket is the perfect choice for you or the person you are making it for.
Are you ready to get started?
Let us help you crochet this easy afghan pattern step-by-step with our free crochet pattern below, or purchase the PDF for on the go crocheting. Enjoy!
Free Crochet Afghan Pattern
Skill Level: Easy
Materials
Finished Size
The blanket size shown is stroller- See size chart below for additional blanket sizes in lovey, baby, receiving, throw, twin, full, queen, and king.
Gauge
8 rows x 12 sts = 3.5″ x 3.5″
Gauge Pattern: ch 12 and follow written pattern below
Crochet Stitch Abbreviations
Notes
The pattern is in standard US terms
Change blanket size by working in any multiple of 3
st counts at the end of the row = the starting ch
ch 1 counts as a st
Use stitch markers to mark every 20 to 30 foundation chs to make it easier to keep track of sts
Would you rather have a PDF? Get the 8-page PDF with stitch chart in the Easy Crochet shop.
The Written Afghan Pattern
Foundation Row: See chart below for starting chain of the blanket size you are making
Row 1: in the 3rd ch from the hook make 2 dcs, * sk 2 chs, in next ch do 1 sl st & 2 dcs, rep from * across until you are left with 3 chs, sk 2 chs, sc in last ch, turn.
Row 2: ch 1 (counts as a sc) in the next st make 2 dcs, *sk 2 sts, in the next st make 1 sl st & 2 dcs, rep from * across until you are left with 3 sts, sk 2 sts, sc into the top of the turning ch, turn.
Row 3 – ? (See chart below for size being made): Rep row 2.
Finishing: Fasten off yarn and weave in loose ends with a yarn needle throughout the blanket.
The Photo Afghan Tutorial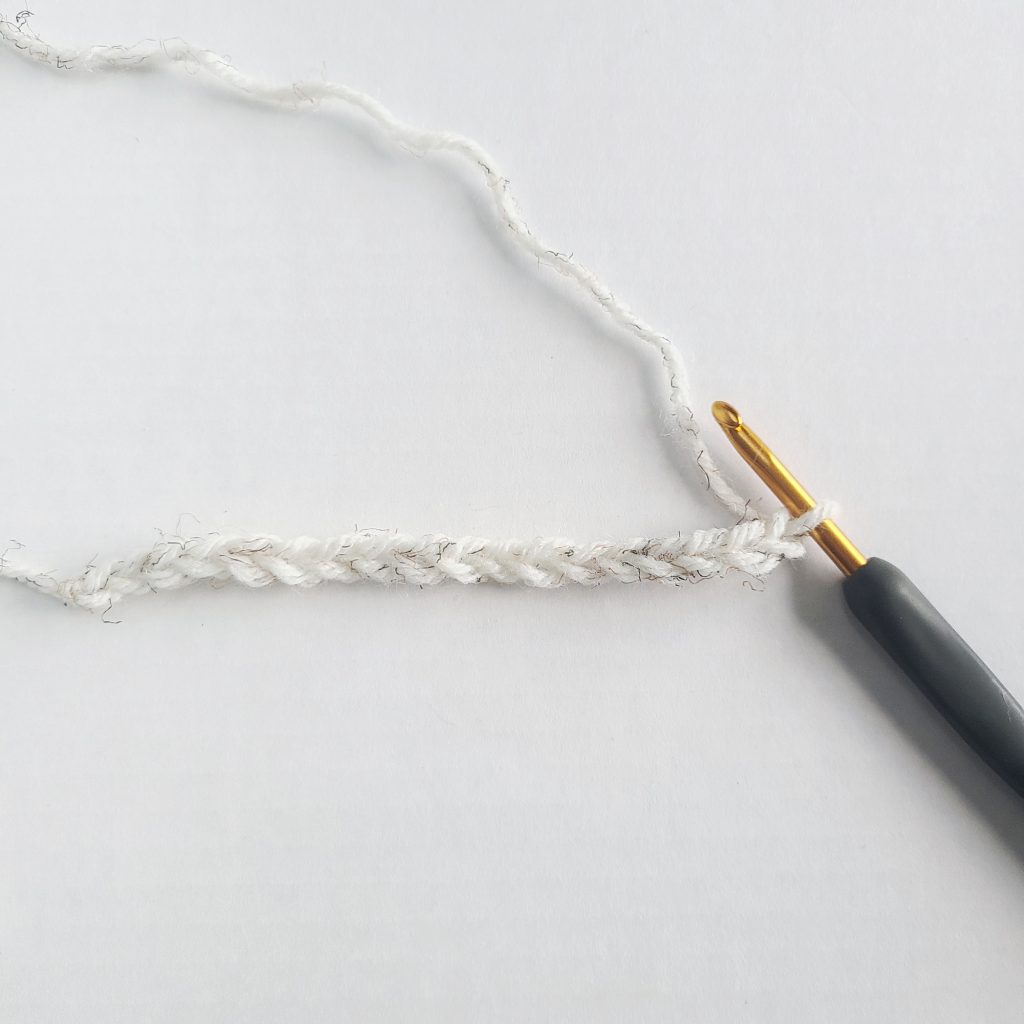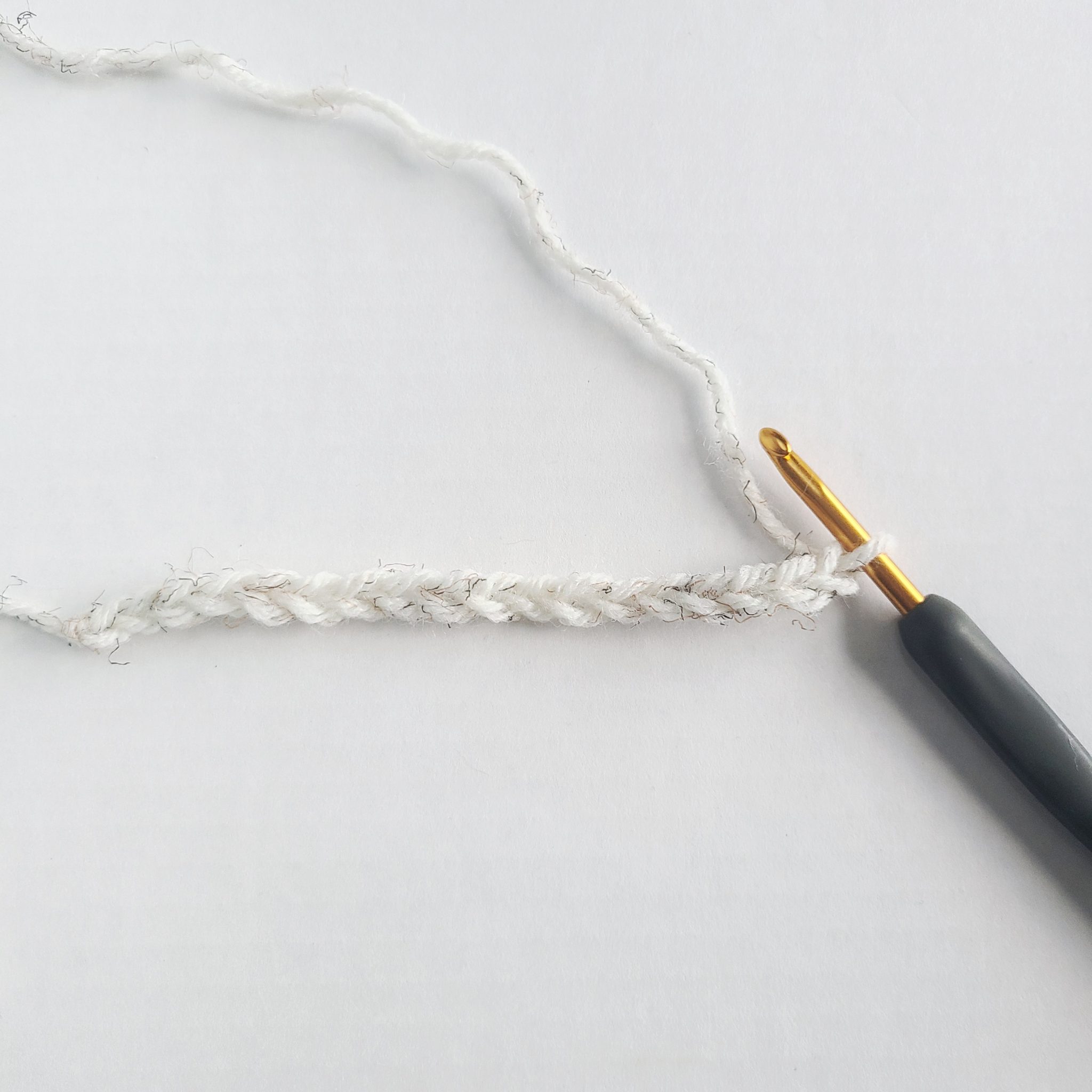 Step 1
Ch any multiple of 3 (see blanket size chart below)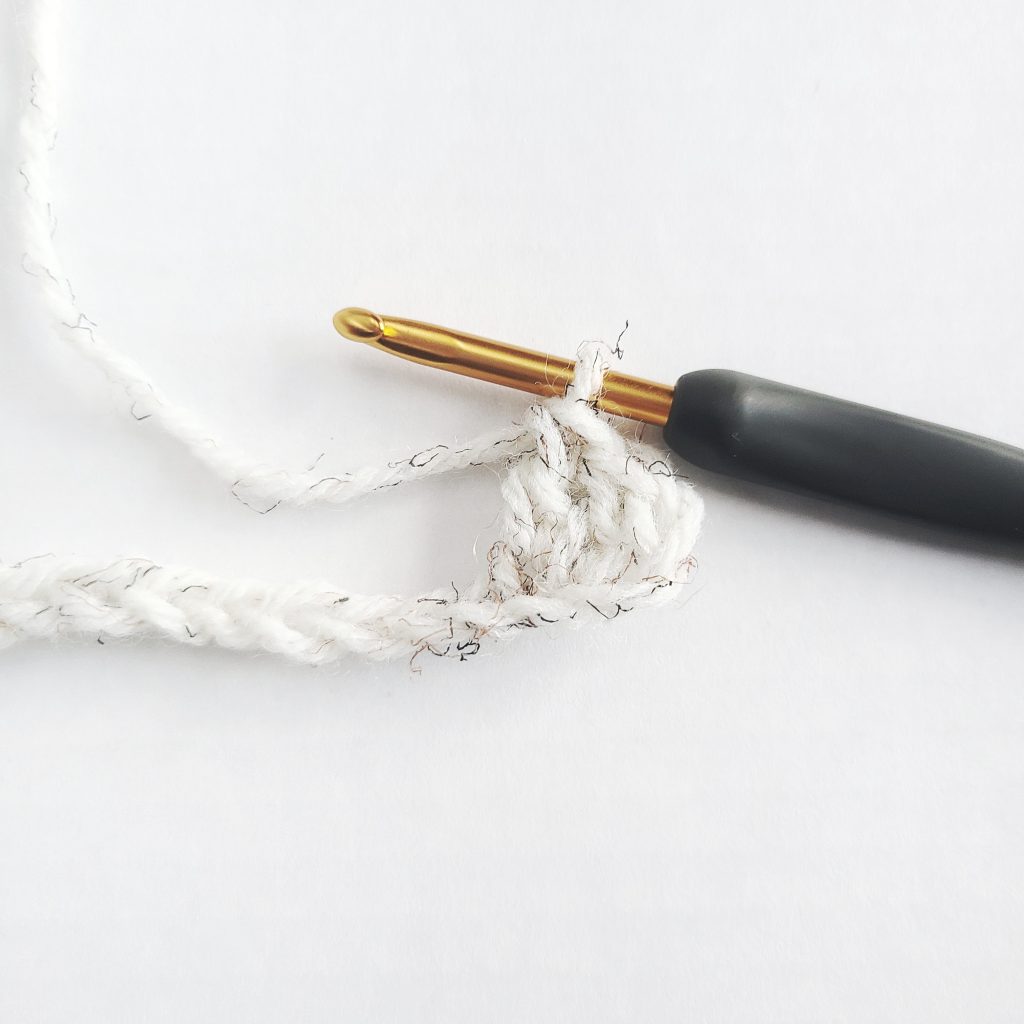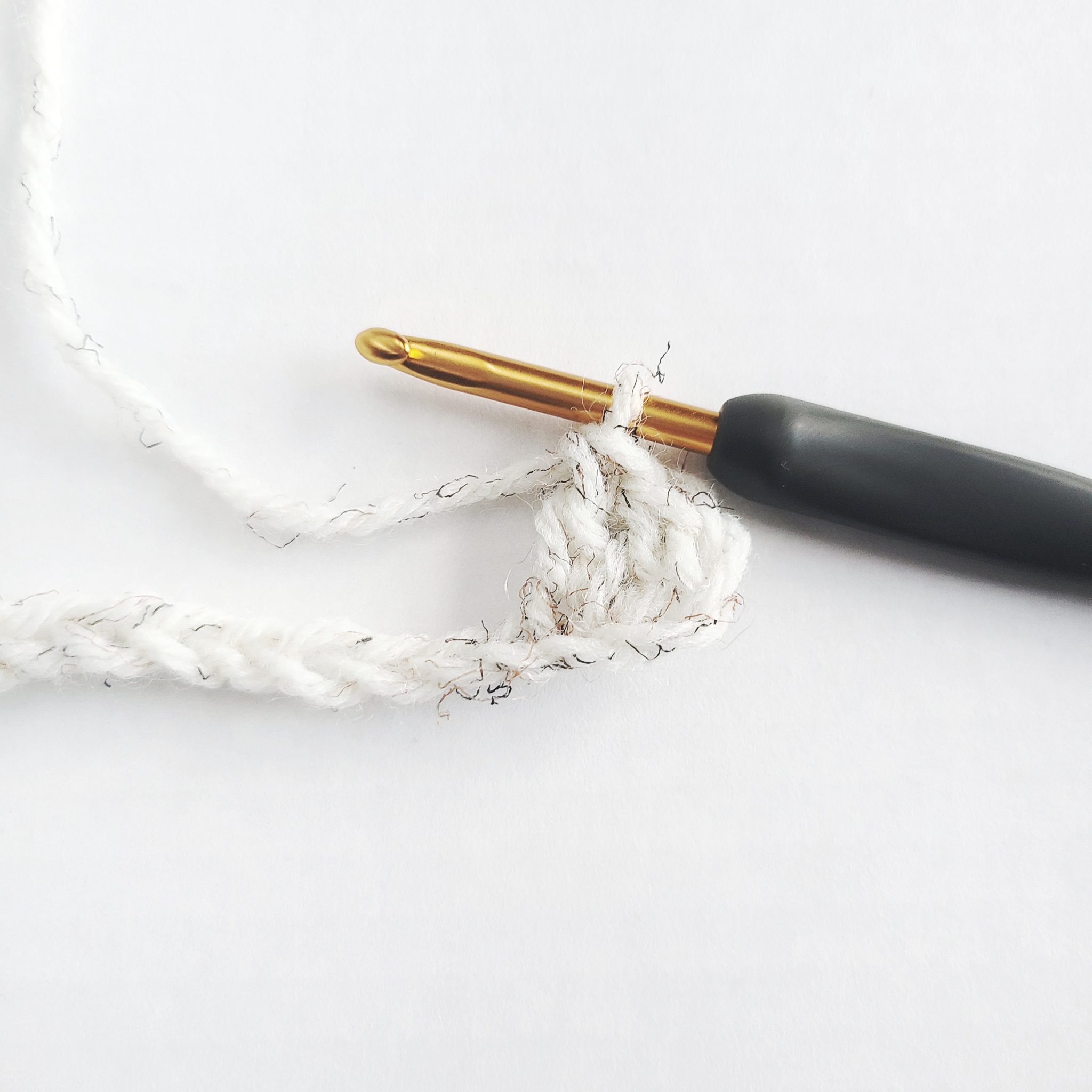 Step 2
In the 3rd ch from the hook, crochet two dcs.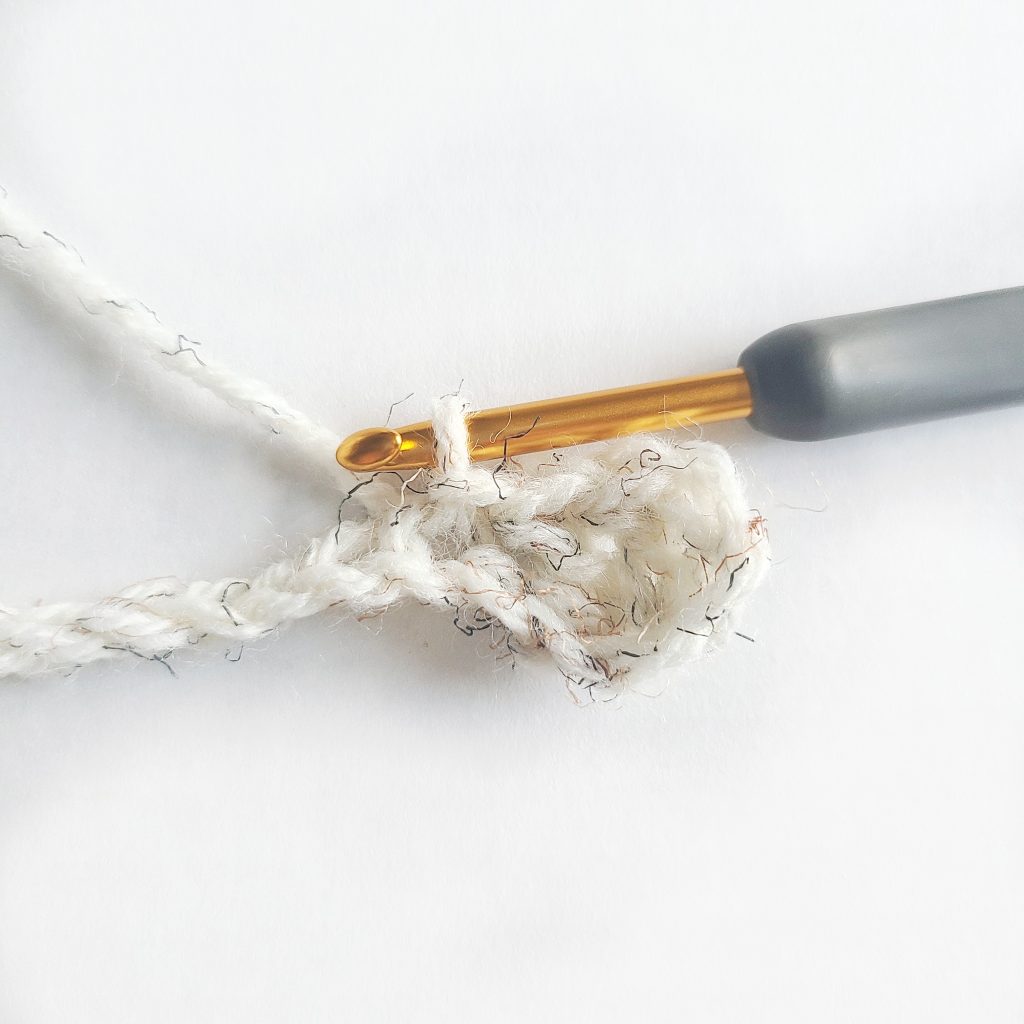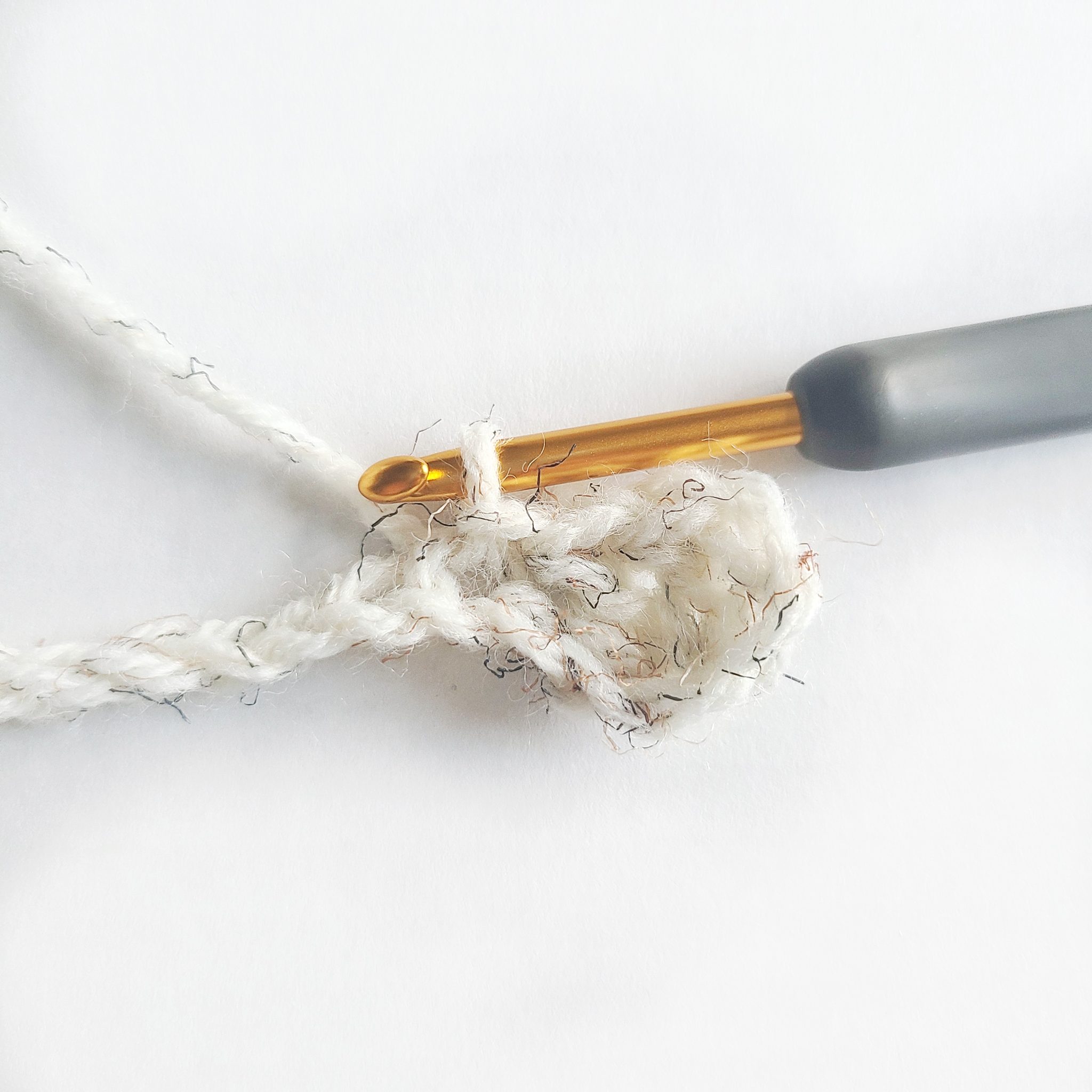 Step 3
Next, sk two chs and then sl st.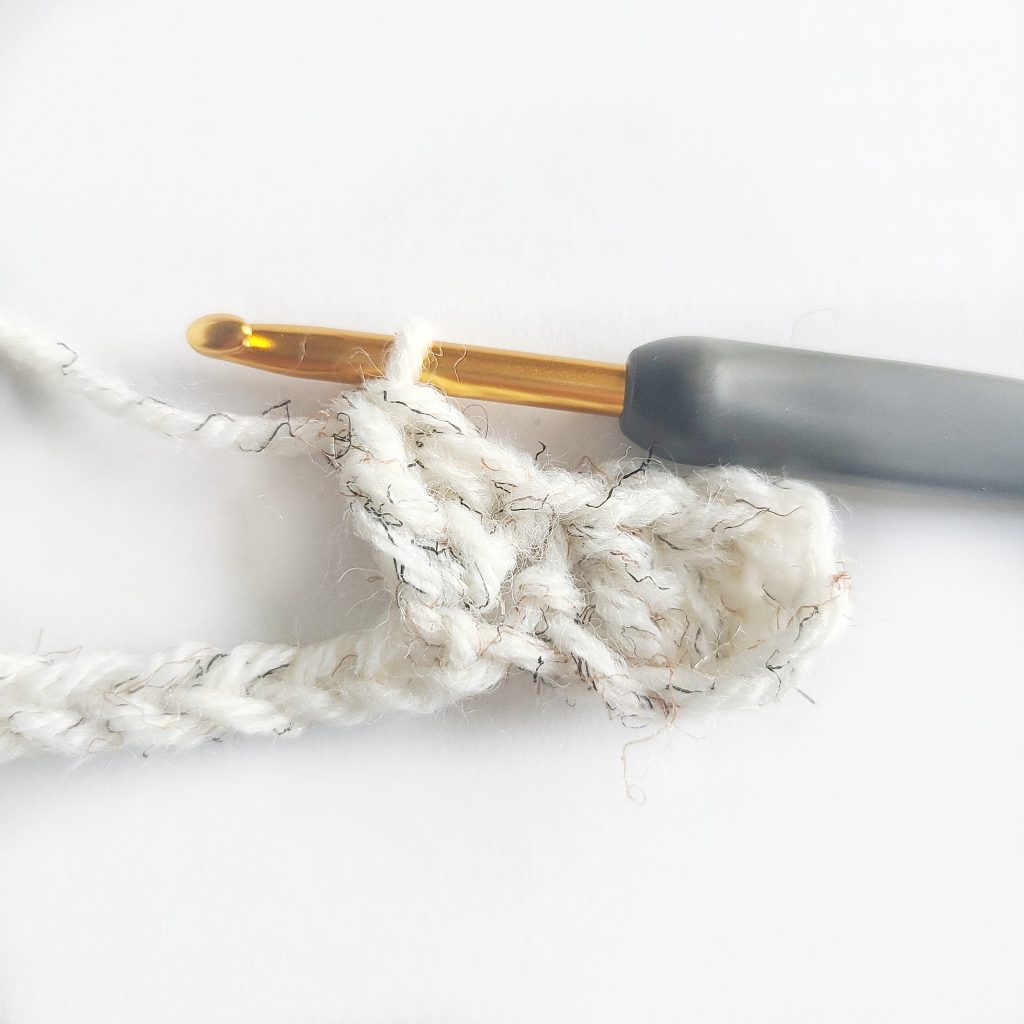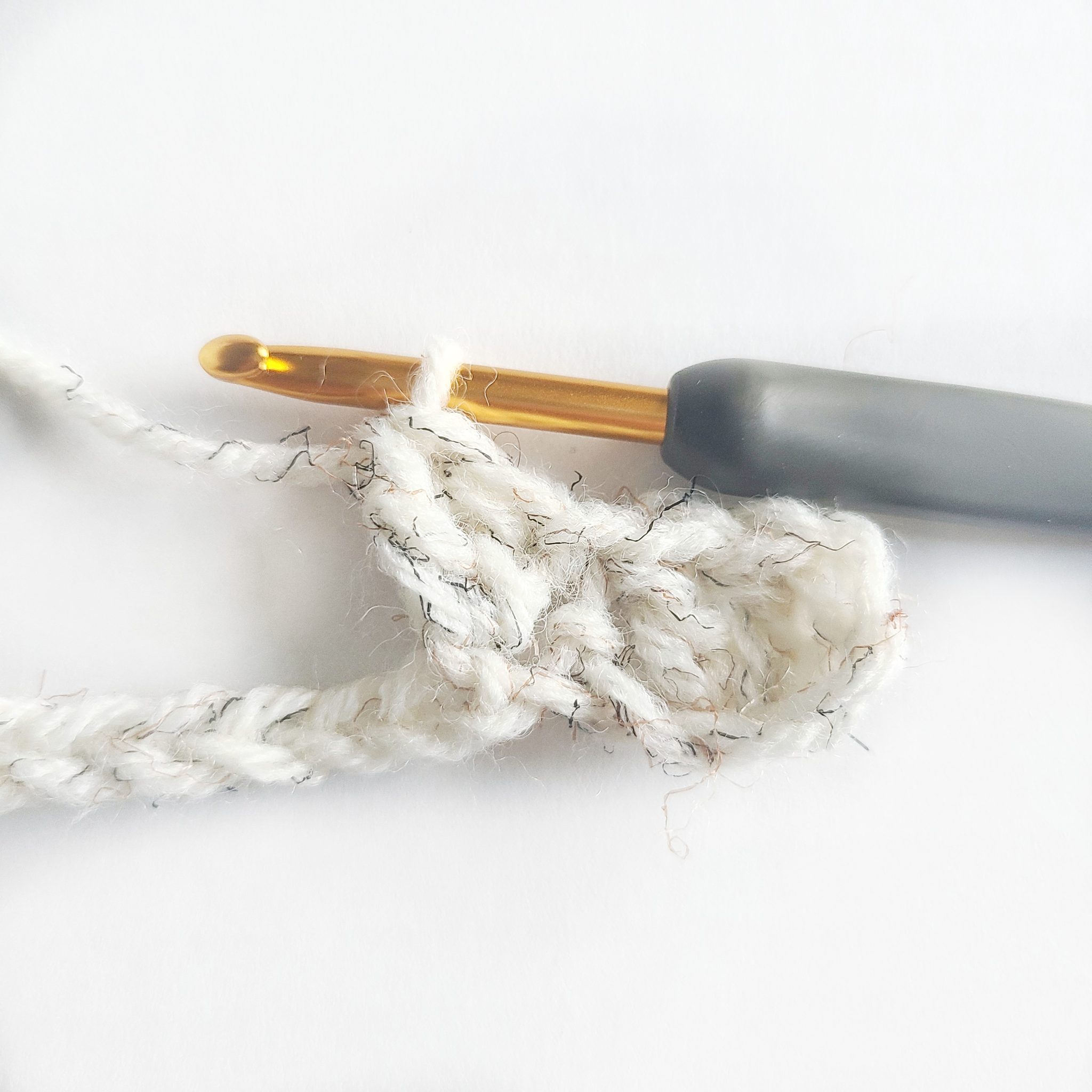 Step 4
Crochet two dcs into the same ch as the sl st.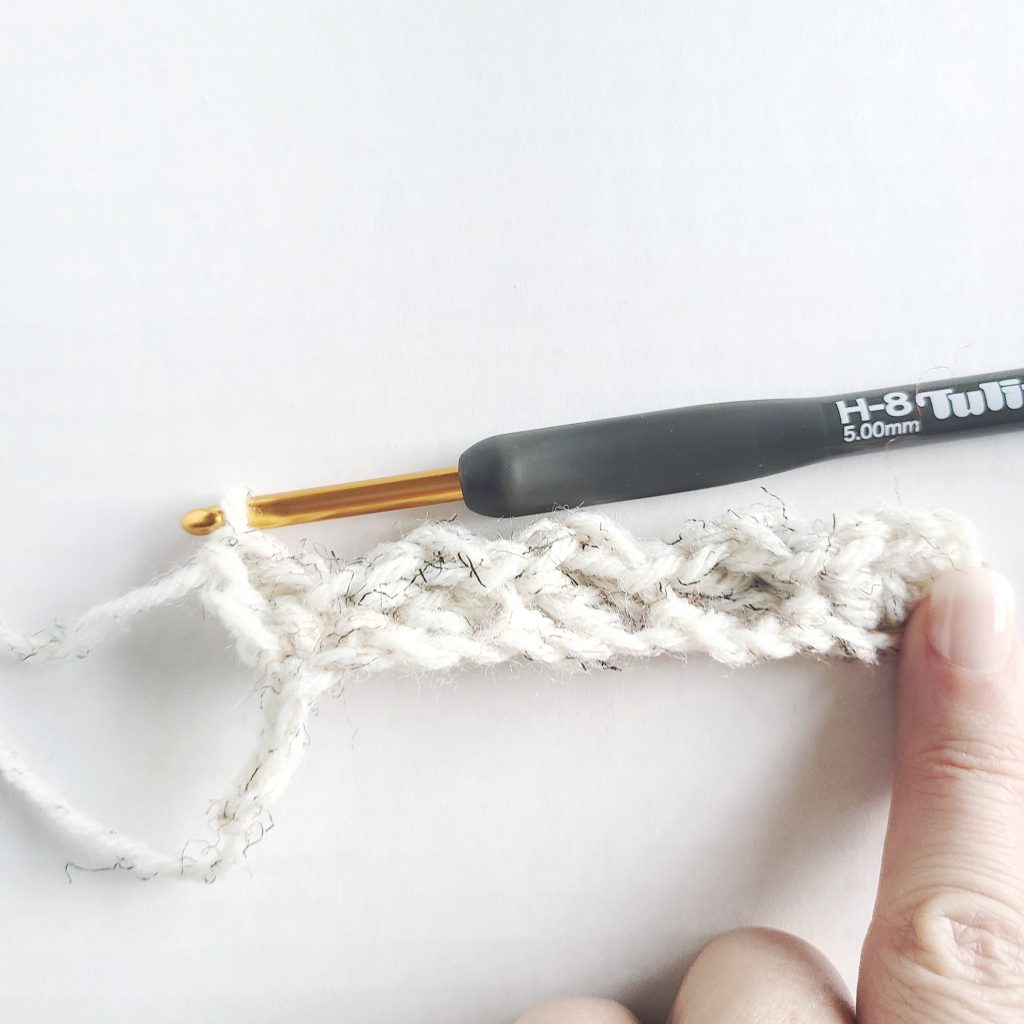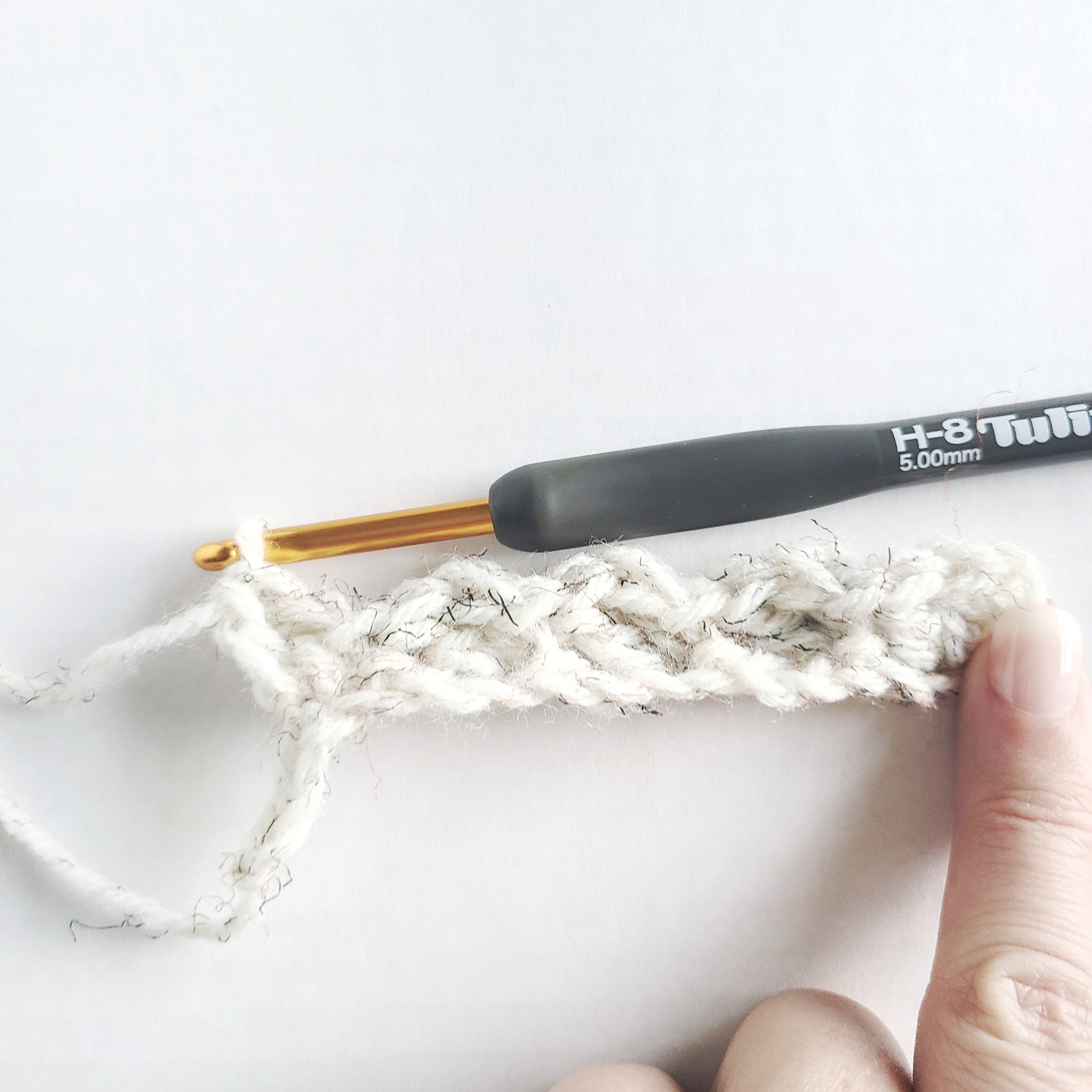 Step 5
Rep steps 3 & 4 until 3 chs remain in the row.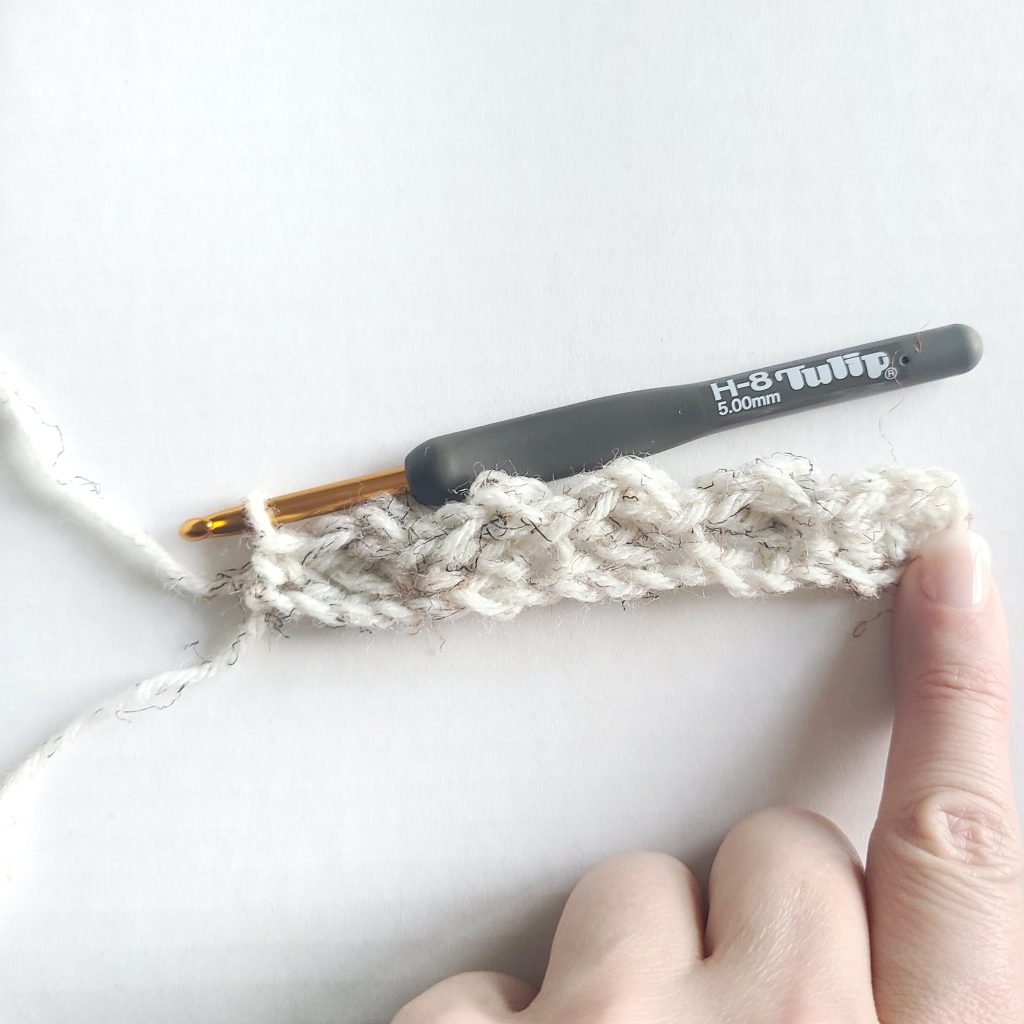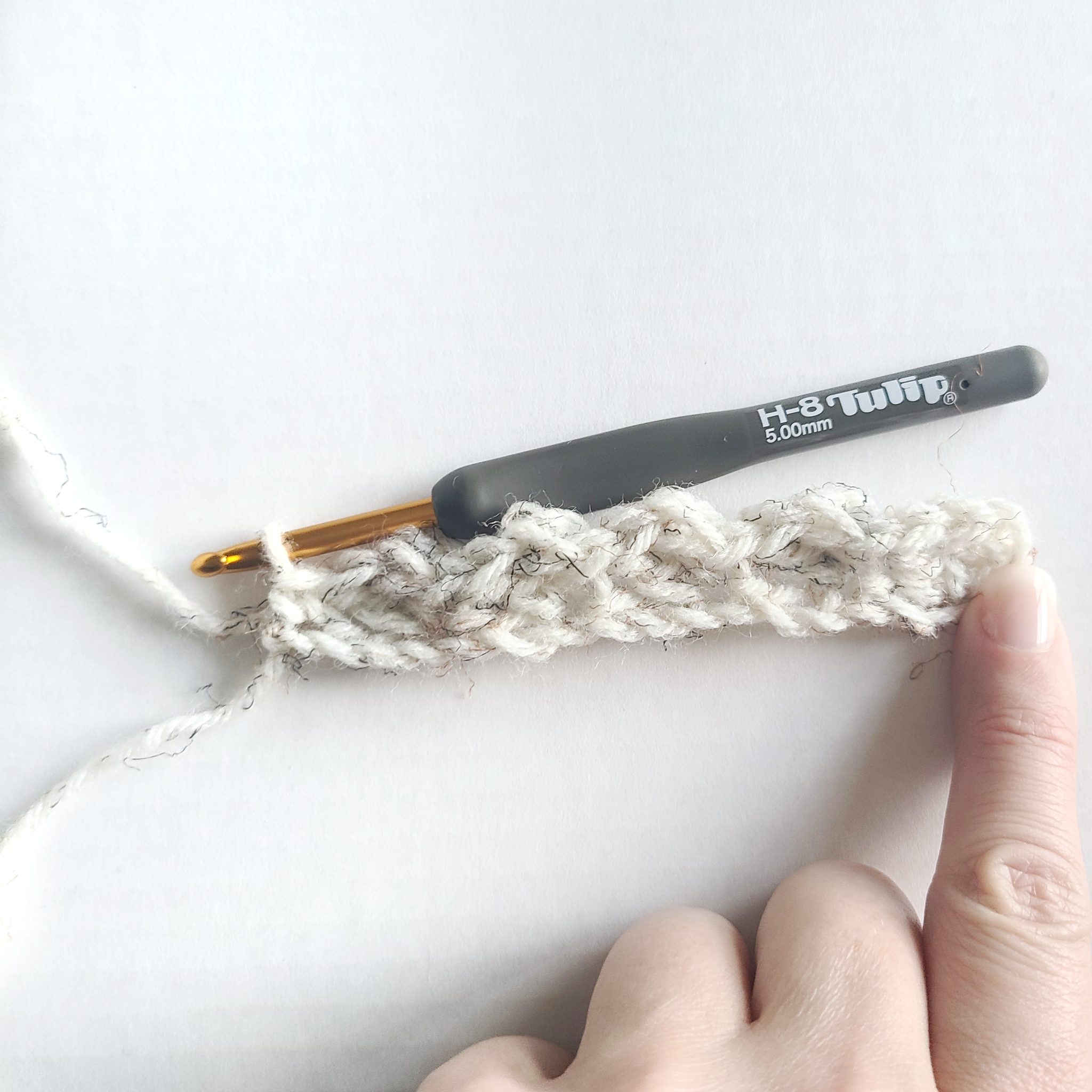 Step 6
Sk 2 chs and sc into the last ch, turn.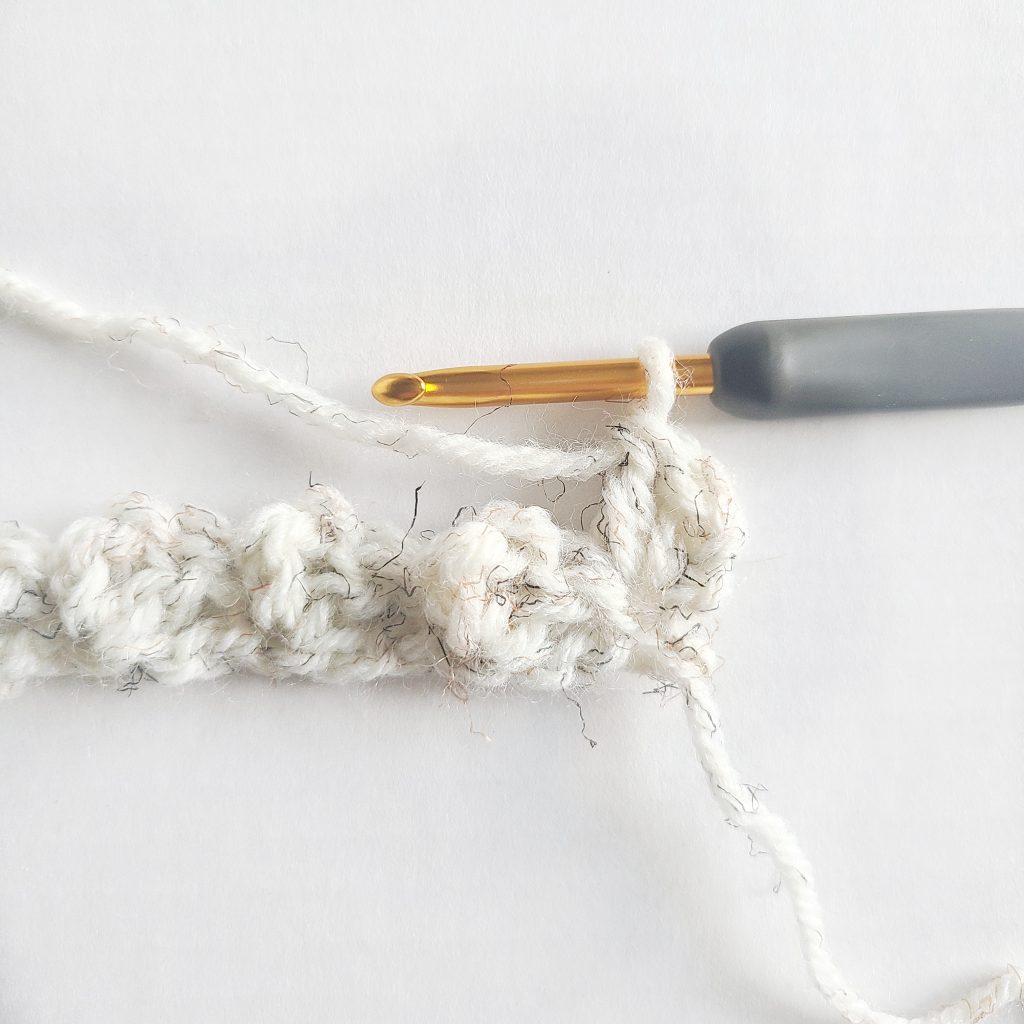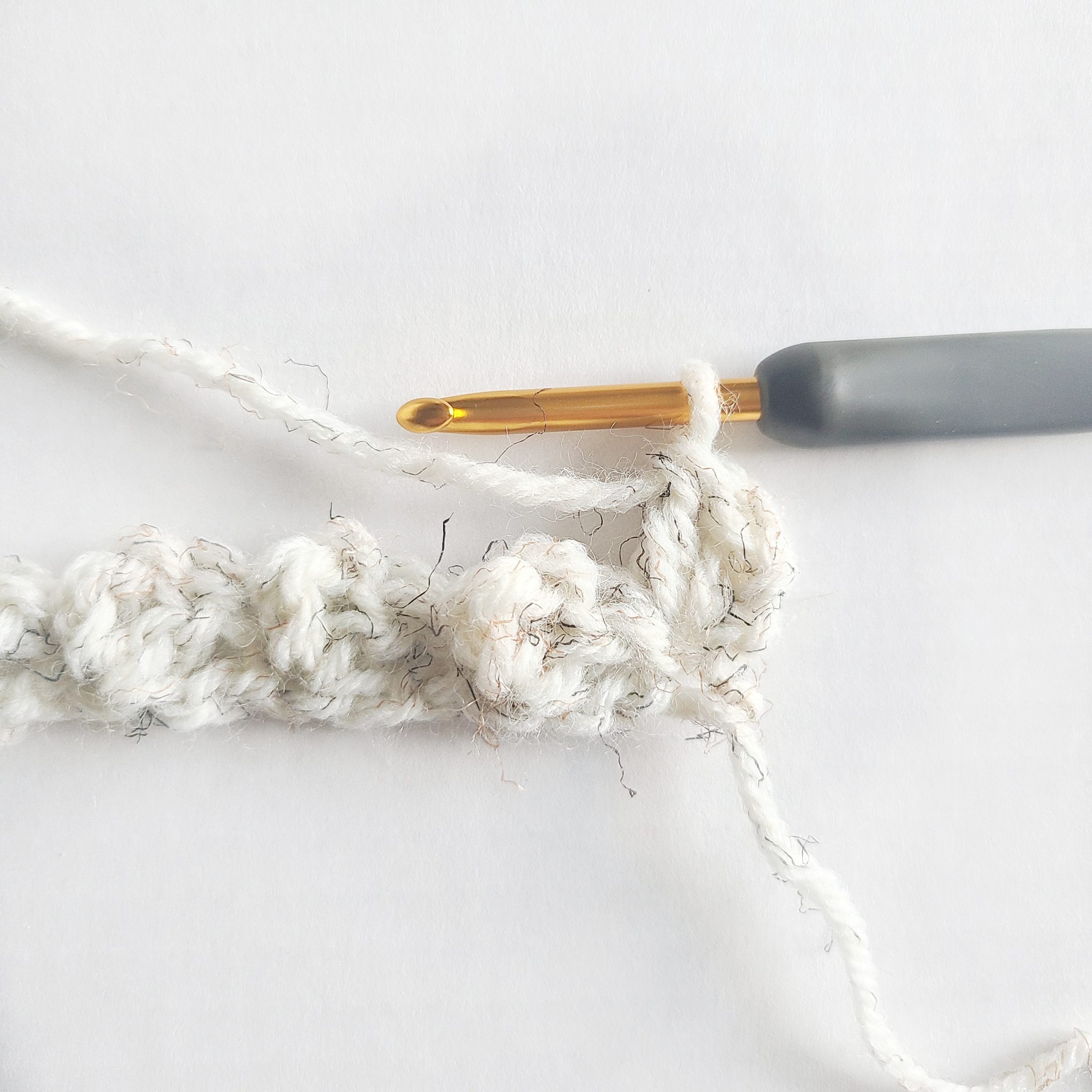 Step 7
Row 2 now begins, Ch 1, 2 dcs into the first st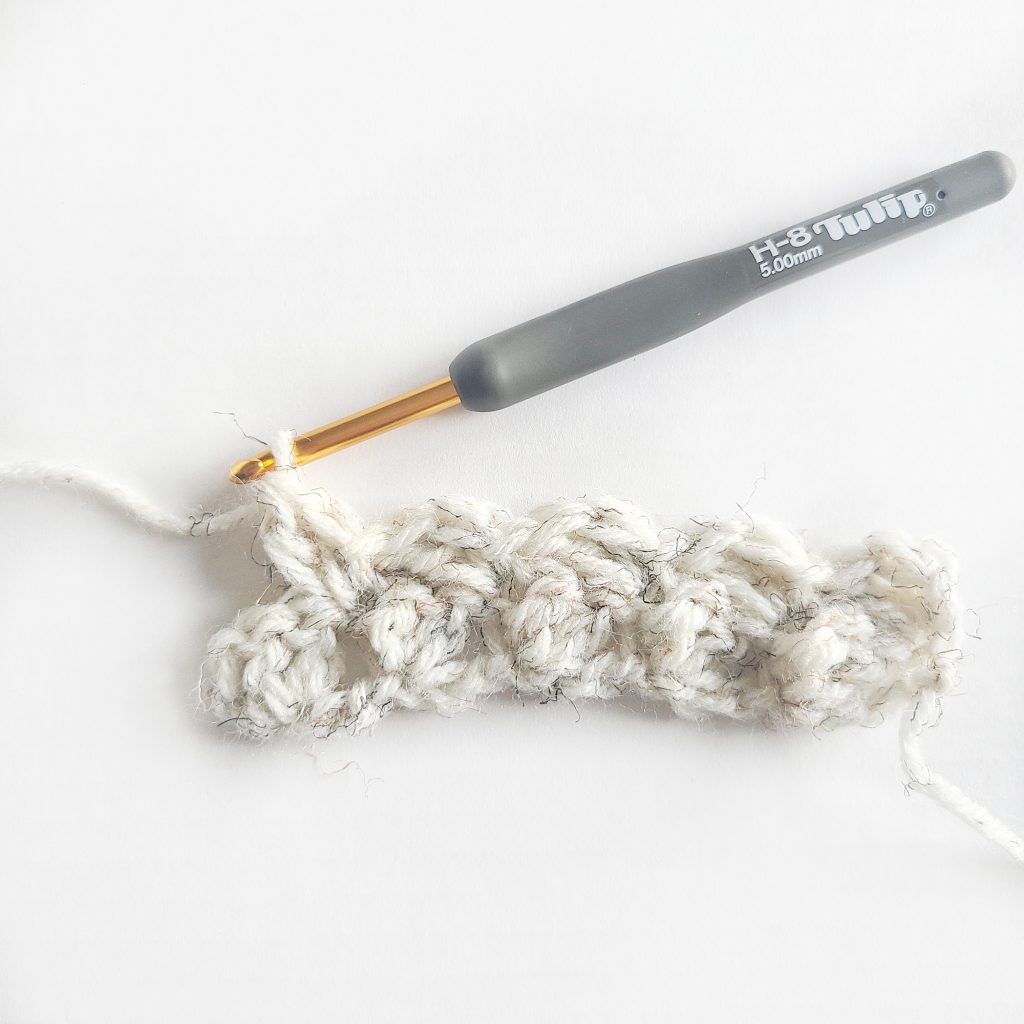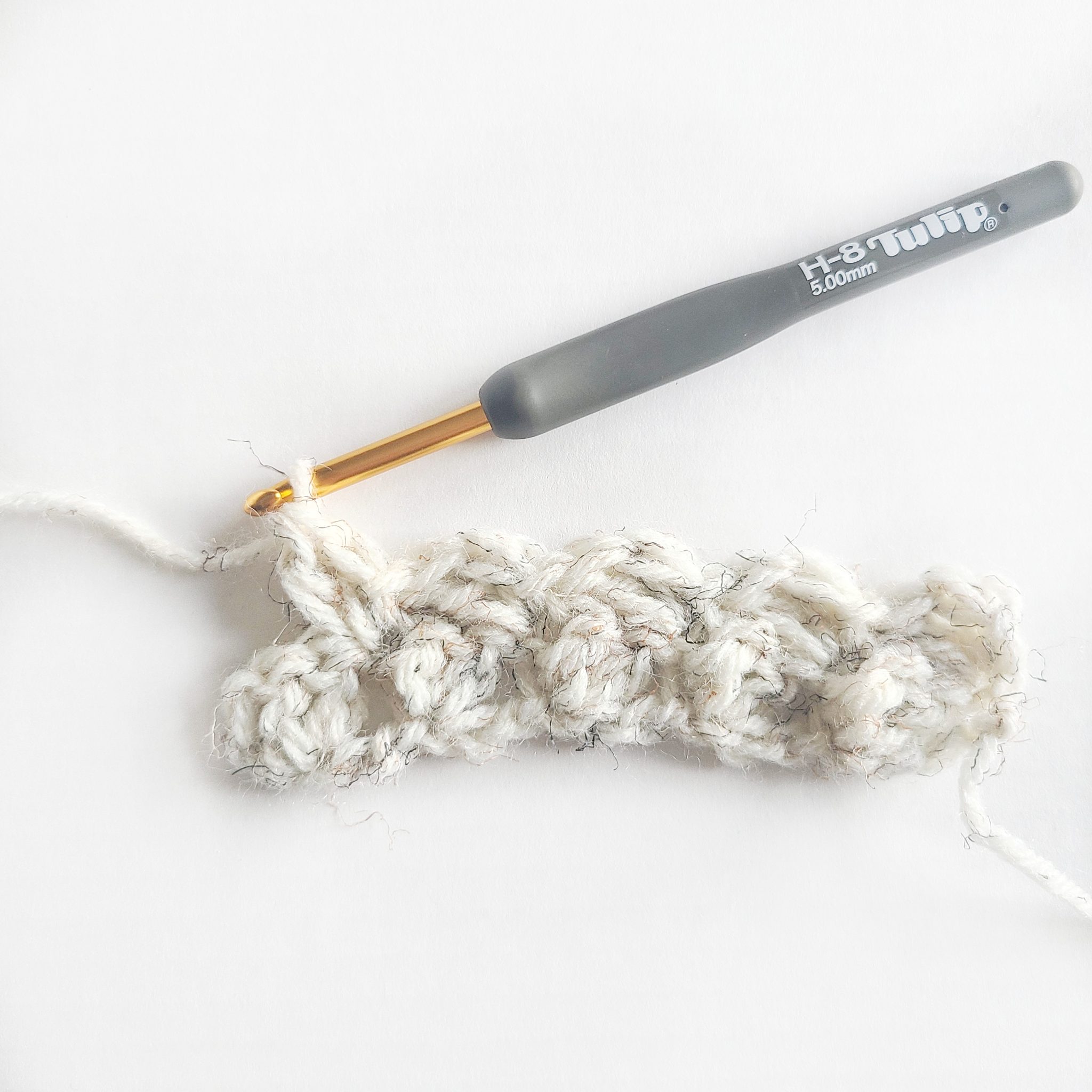 Step 8
Sk 2 sts and sl, dc, dc into the next st. repeat across until 3 sts remain.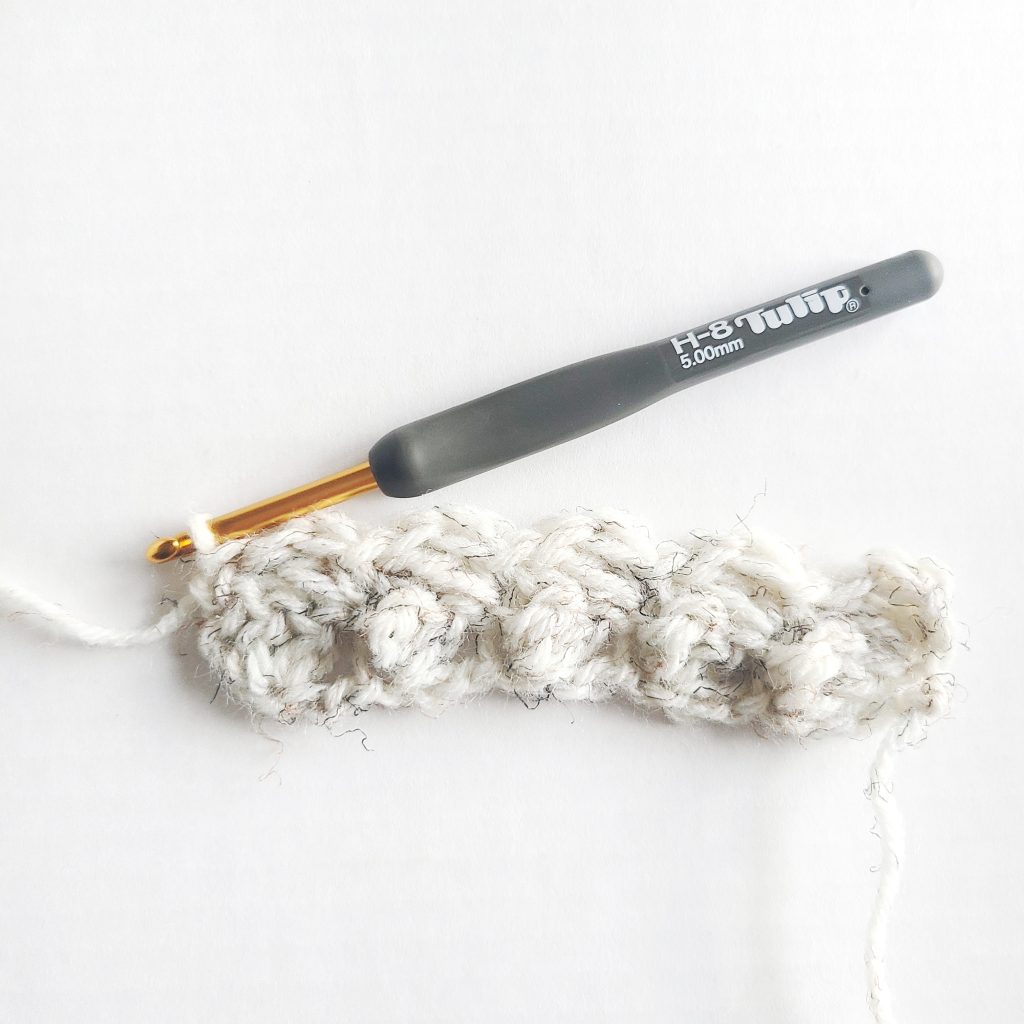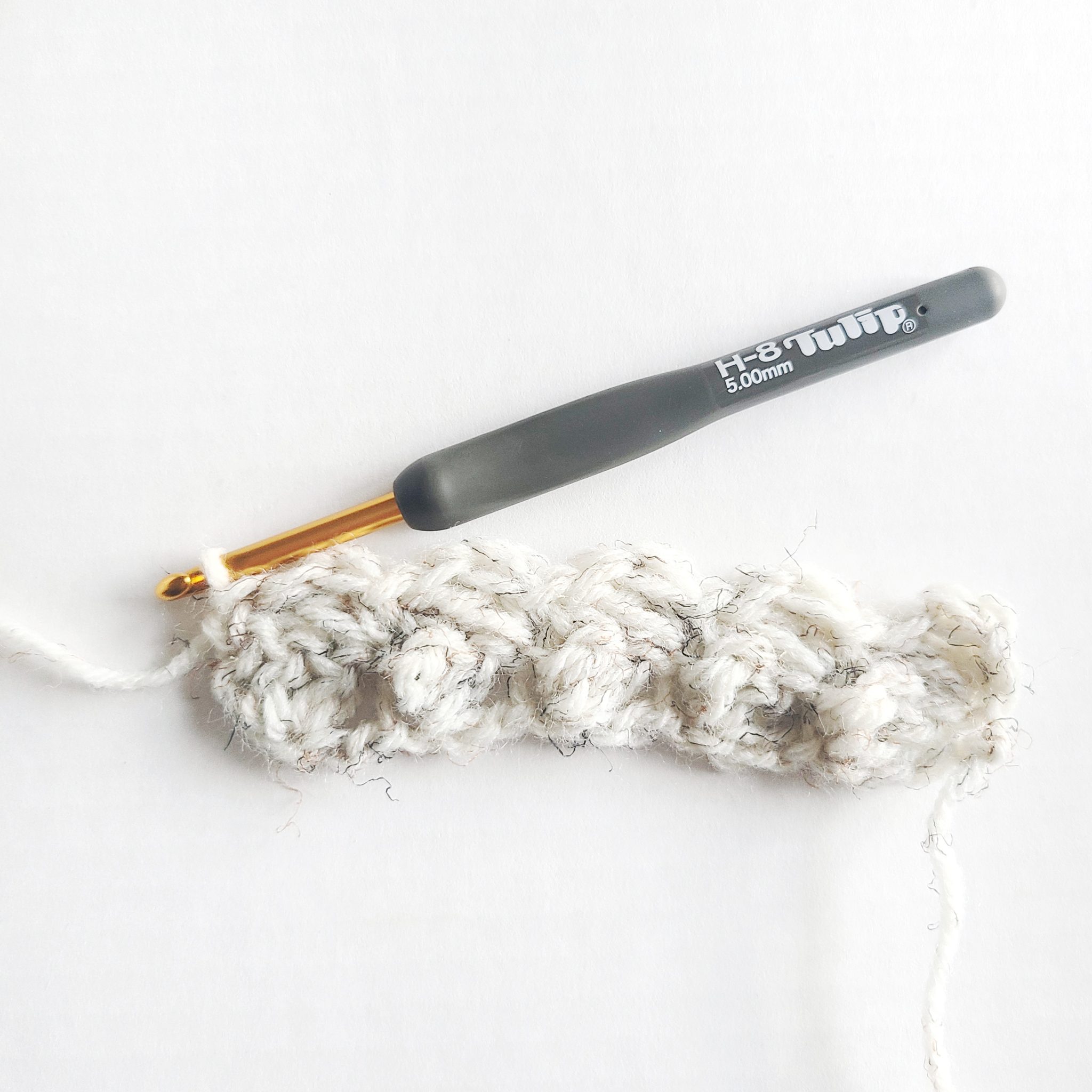 Step 9
Sk 2 sts and sc into the last st, turn. Rep steps 7-9 for the remainder of the pattern.
Blanket Size Chart
| | Height | Width | Stitches Across | Rows |
| --- | --- | --- | --- | --- |
| Lovey | 12 | 12 | 36 | 27 |
| Stroller | 35 | 32 | 96 | 79 |
| Receiving | 40 | 40 | 120 | 90 |
| Baby | 52 | 44 | 132 | 117 |
| Throw | 60 | 52 | 156 | 135 |
| Twin | 90 | 68 | 204 | 203 |
| Full/Queen | 90 | 92 | 276 | 203 |
| King | 108 | 108 | 324 | 243 |
Yardage Chart
| | Yardage | Total Skeins |
| --- | --- | --- |
| Lovey | 125 | 1 |
| Stroller | 966 | 5 |
| Receiving | 1379 | 7 |
| Baby | 1972 | 11 |
| Throw | 2690 | 14 |
| Twin | 5282 | 27 |
| Full/Queen | 7158 | 37 |
| King | 10053 | 52 |
Yardage chart is calculated using Lionbrand Wool-Ease 3oz, 197 yd skein size. If you are using a different yarn, use yardage instead.
Border
This part of the afghan is optional.
I added a simple sc border by crocheting a sc along the sides evenly as possible (this will not be perfect, just do the best you can). Once at the corners, sc, ch 1 and then sc once more in the same st and repeat the row of sc and corner technique for all four corners. I only went along the outside of the blanket one time which gives it a clean polished look.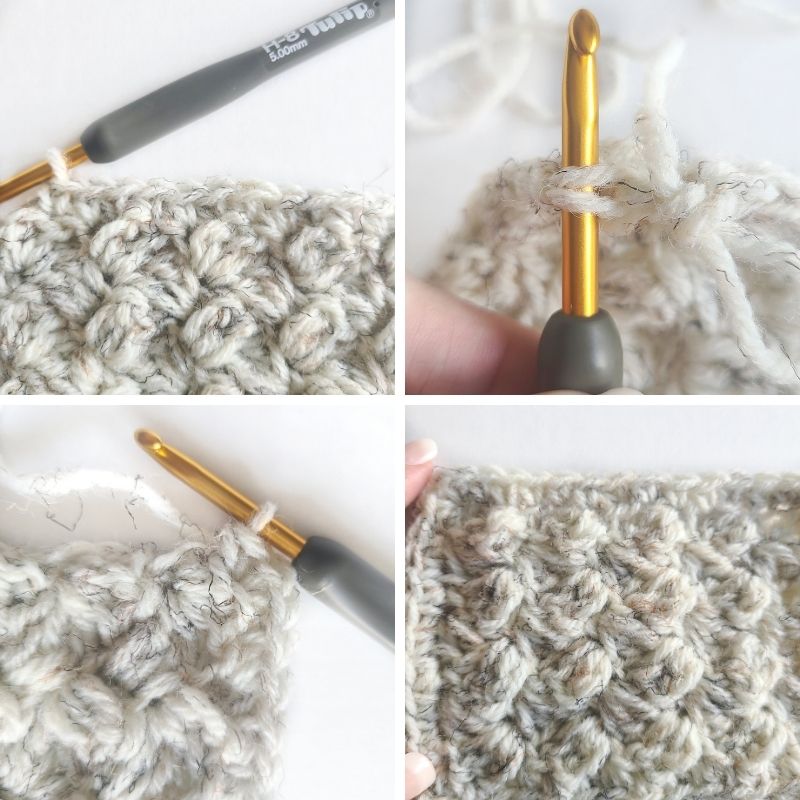 Learn how to make a single crochet border with this easy tutorial with step-by-step photos.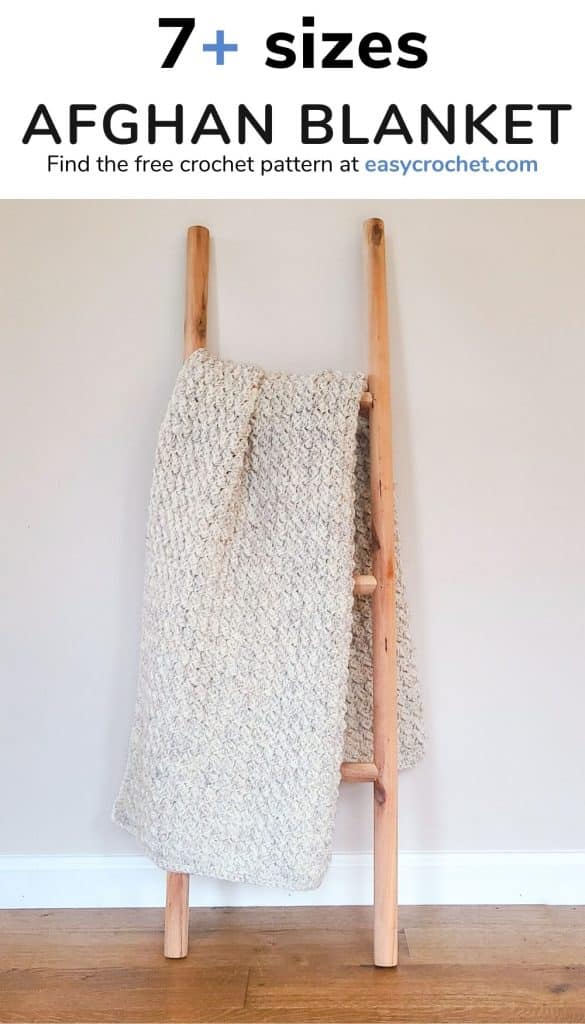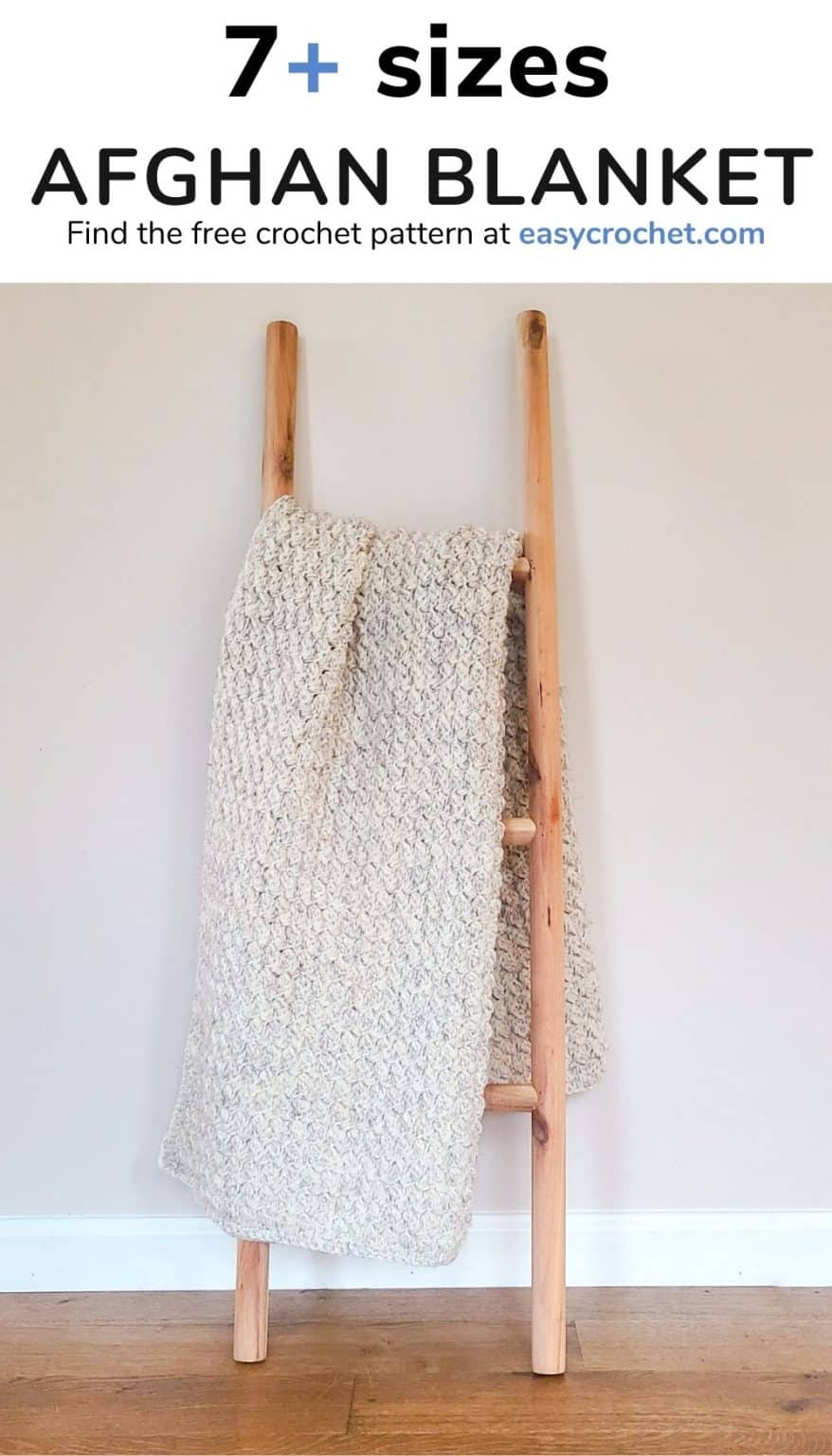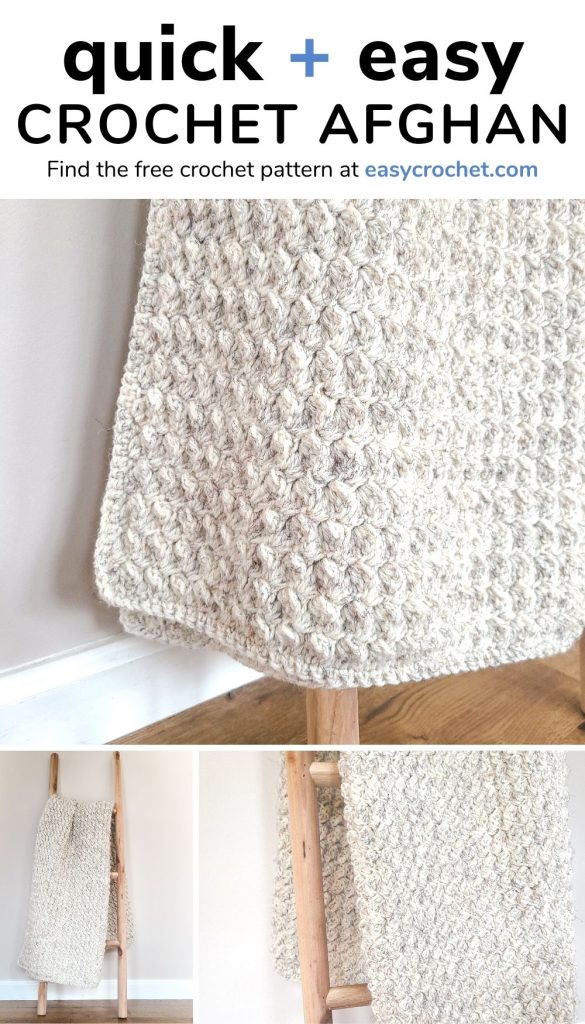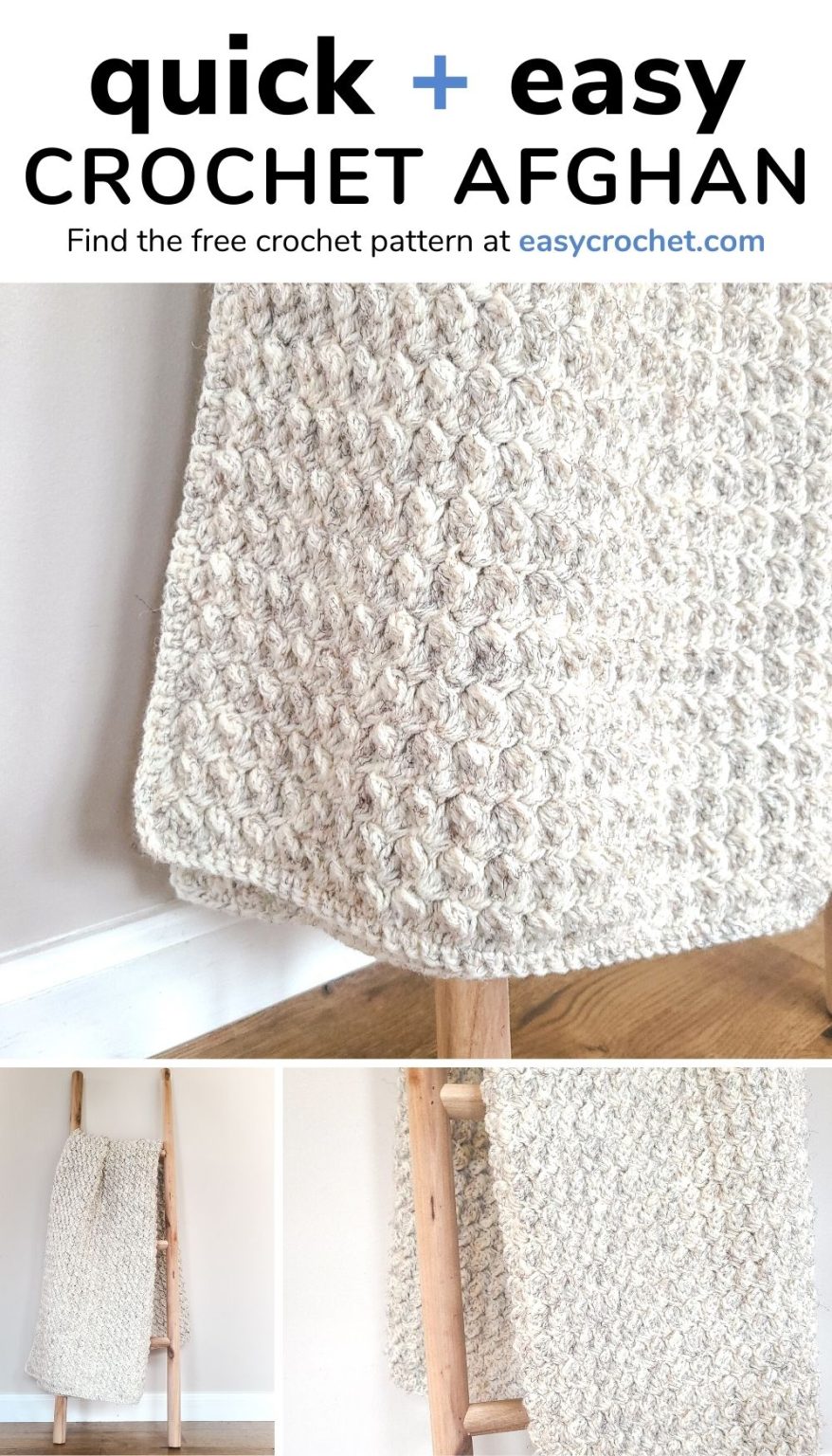 Common Questions about Crochet Afghans
What is a Crochet Afghan?
A crochet afghan is just another name for a crochet or knit blanket. It is most commonly referred to as a throw blanket but can be associated with any blanket size.
How many Skeins of Yarn Do I need to Crochet an Afghan?
Depending on the blanket size you want to make, you will need anywhere from one skein to multiple skeins. For example, if you want to make a throw sized afghan, you will need fourteen skeins of a four weight yarn to make a blanket.
More Free Crochet Blanket Patterns