If you have landed here wondering how to do a double crochet stitch, then you are in the right place! The double crochet – commonly abbreviated as dc – stitch is one of the easiest stitches in crochet to learn!
After you learn this stitch be sure to check out my other stitch tutorials here for beginner crocheters.
I hope you enjoy this double crochet stitch tutorial!
Happy Crocheting.
Great Crochet Stitch to Use Again and Again in Projects
The double crochet stitch or sometimes "DC" when abbreviated is one of the must-know basic stitches in my opinion when crocheting. You will no doubt find your self coming back to this classic stitch time and time again because it works well in so many different types of crochet projects.
Below, I have a step-by-step picture tutorial on how to double crochet which is perfect for beginners and a video tutorial on YouTube too! Let's get started!
The Double Crochet Stitch is Easy to Learn!
The double crochet stitch in crochet is simple to learn. I promise once you get the hang of this easy crochet stitch it will become one of your favorites!
Once you have mastered the chain stitch, single crochet and the half double crochet you are almost there! With the double crochet stitch, you will have 4 awesome stitches you can make almost any crocheted pattern with.
Now, go grab your crochet hook, yarn and let's get started!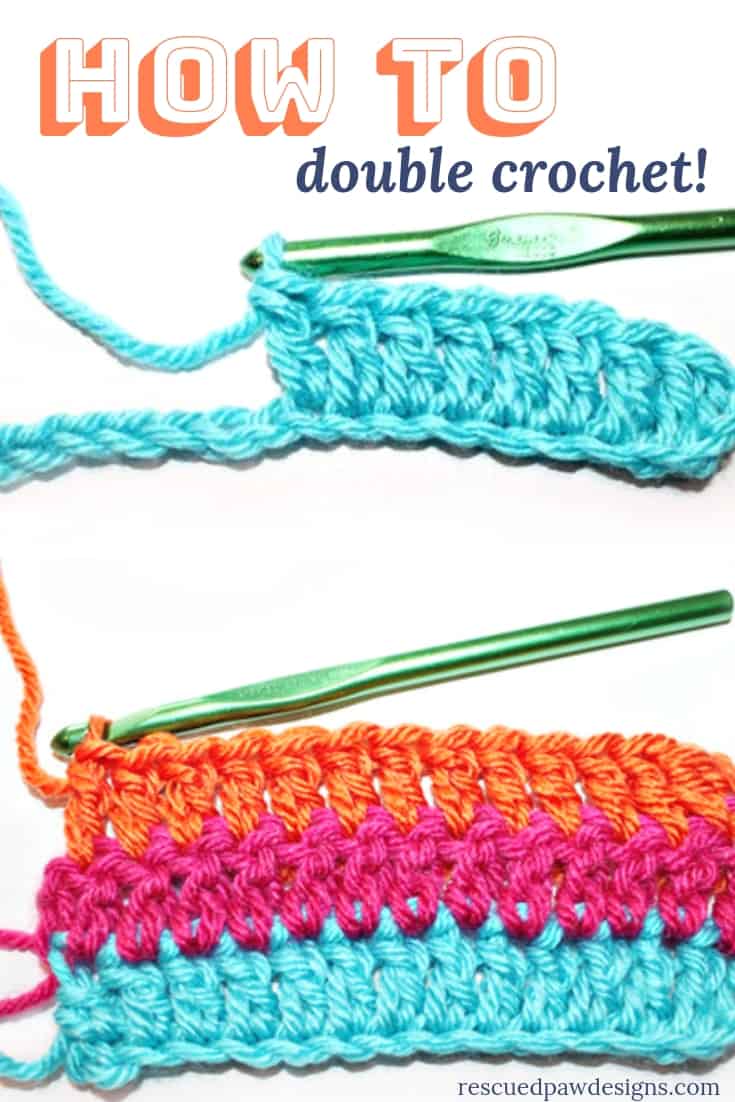 Make Blankets and More With This Crochet Stitch!
When you scroll down to take a look at this tutorial I will have you stitching the double crochet stitch like a professional in no time! I can't wait to see all the projects you apply this stitch to!
Be sure to check out some of my free crochet blanket patterns to make when you become a pro! Let's get started!
Happy Double Crocheting Friends!
How to Do The Double Crochet Stitch
Skill Level: Basic
To Start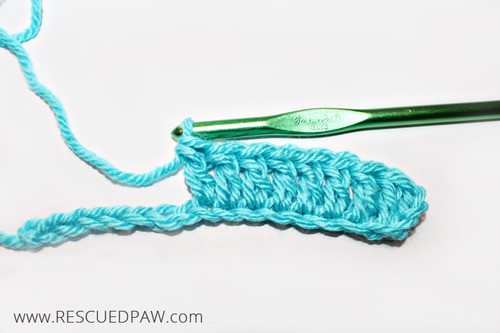 The Double Crochet DC Stitch Tutorial
STEP 1: Chain 12 (That is what I used for my sample)
STEP 2: Yarn over hook with loose piece of yarn
STEP 3: Insert hook into the fourth chain from hook (3 loops on hook)
STEP 4: Yarn over the hook with the loose piece of yarn
STEP 5: Pull back through the chain (3 loops on hook)
STEP 6: Yarn over and pull through two loops
STEP 7: You should have two loops now on the hook
STEP 8: Yarn over and pull the hook through the remaining two loops!!
STEP 9: You have completed a double crochet stitch!
Now you can keep on crocheting double crochets to finish up your sample row, so you get a good feel for this stitch. To begin the second row, turn your work & chain three.
Double Crochet Stitch Video tutorial
You Can Learn How to Change Colors in Crochet Too!
When you feel comfortable enough with this double crochet stitch you can change colors too. Follow along with our how to change colors in crochet tutorial to learn. If you prefer video tutorial be sure to follow along with me on YouTube.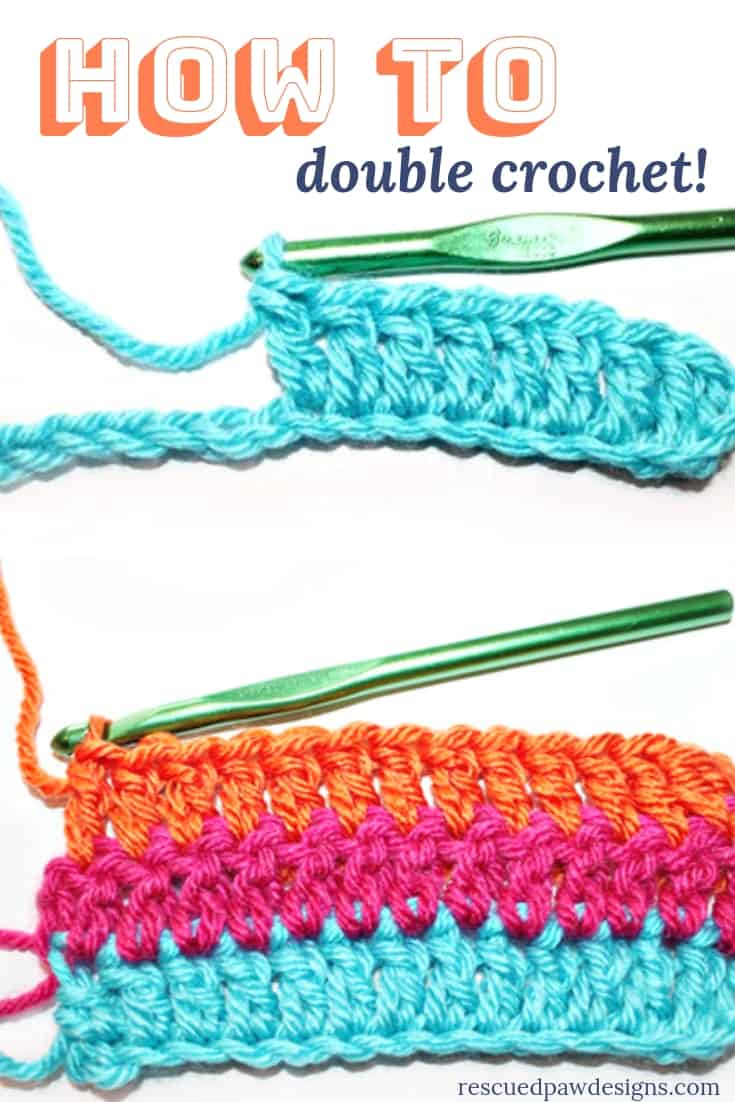 Feel Free to Ask Me a Question!
I hope you enjoyed this how to do the double crochet stitch guide, and if you have any questions, feel free to send me an email at [email protected] 🙂
Happy Crocheting!

You May Also Like These Stitch Tutorials Too