If you are just learning how to crochet then this tutorial on how to do a half double crochet stitch is just what you need!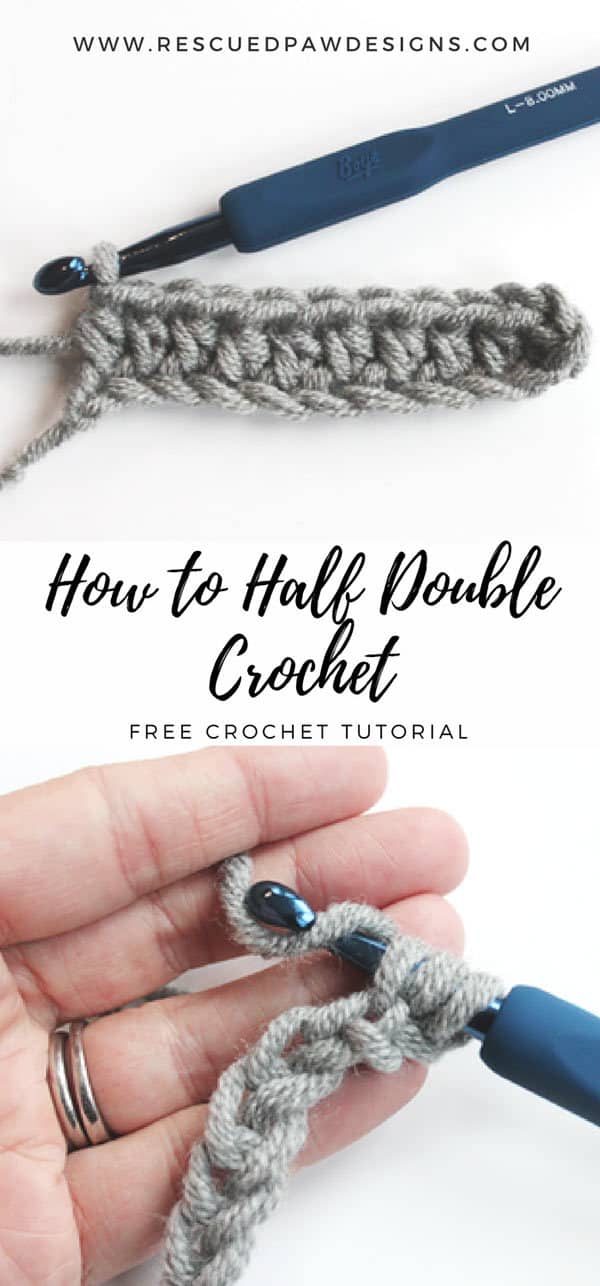 Are you new to crochet? Try my beginner crochet lesson, abbreviation guide, or even make this beginner-friendly scarf.
I can't wait for you to learn all about this stitch, which also happens to be my favorite.
Happy Half Double Crocheting!
How to Make a Half Double Crochet
This post is excellent for beginner crocheters who would like a step by step tutorial on how to make a half double crochet. Sometimes in crochet patterns, you will see it abbreviated using the letters "HDC."
So, if you've ever wondered what HDC stands for when reading crochet patterns now, you know that it means half double crochet!
Patterns using the HDC Stitch
I have designed quite a few patterns that use the half double crochet stitch that would be great to try once you learn this easy stitch.
Check out the patterns I linked up below to see if there are any you may like!
Or take a look at our collection of patterns using the half double crochet or HDC stitch.
Ready to Learn The Half Double Crochet?
Read on down to find the FREE tutorial on how to half double crochet.
You'll learn and will be implementing this easy (but fun!) stitch in no time to those patterns you have been hoping to try!
Happy Half Double Crocheting!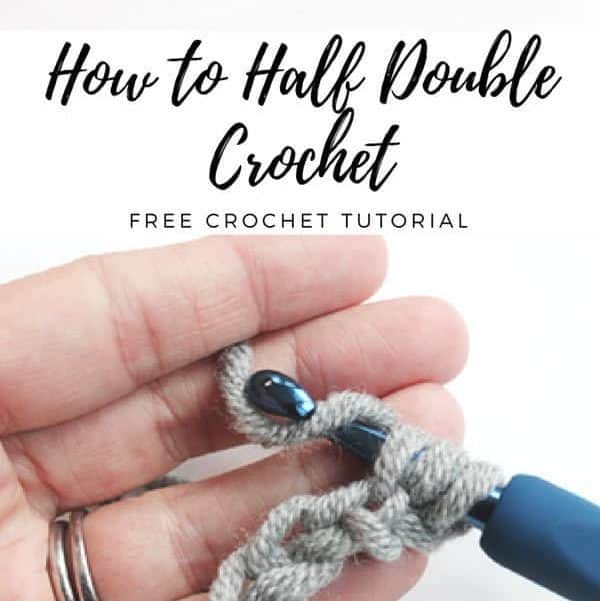 How to Crochet a Half Double Crochet
Skill Level: Basic
Materials
Notes
This tutorial is shown using Standard US Terms
Remember to have fun! 🙂
The Half Double Crochet Tutorial
Step 1: Chain any number (I used 11 for this tutorial)
Step 2: Yarn over and Insert Hook into 2nd Chain from Hook
Step 3: Yarn over again and pull back through 2nd Chain (3 loops on hook)
Step 4: Yarn over again and pull through all 3 loops on hook
Step 5: Repeat from Step 2 (do not work into the 2nd chain from hook from here on out go to the next chain instead)
Half Double Crochet Stitch Video Tutorial
If you prefer a video on how to make a half double crochet then check out my channel below!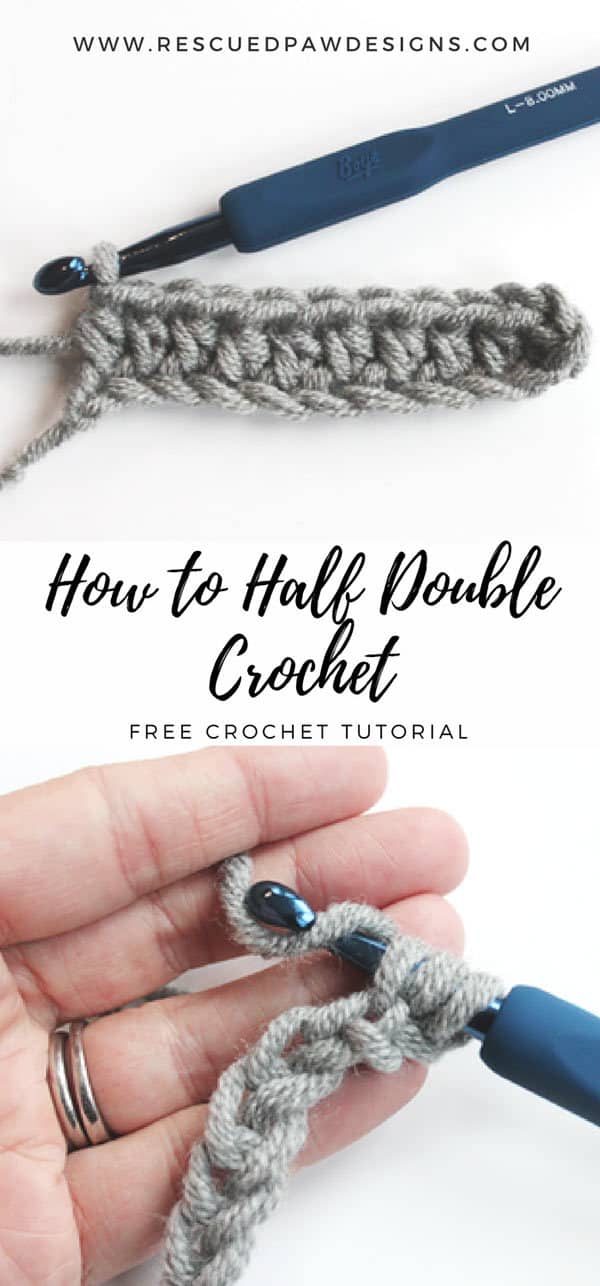 Keep on Going!
When you get to the end of the row, remember to chain 1, turn and repeat from step 2 on to complete a pattern.
I hope you had fun learning how to half double crochet and if you have any questions, feel free to ask!
Other Crochet Stitch Tutorials That May Help Too!
Here are some more how to crochet tutorials that may be useful with future crochet projects & patterns.
Happy Crocheting!!
PS: Want to crochet even more crochet projects with the Half Double Crochet Stitch? Check out my suggestions below.