10 Cozy Crochet Blanket and Afghan Patterns You'll Love
If you're anything like me, the colder seasons are an invitation to cozy up with some yarn and get crocheting. Blankets are the ultimate comfort project, aren't they?
We're going to show you our favorite crochet blanket patterns that are perfect for crocheters from beginner to intermediate skill level. Enjoy and happy blanket crocheting!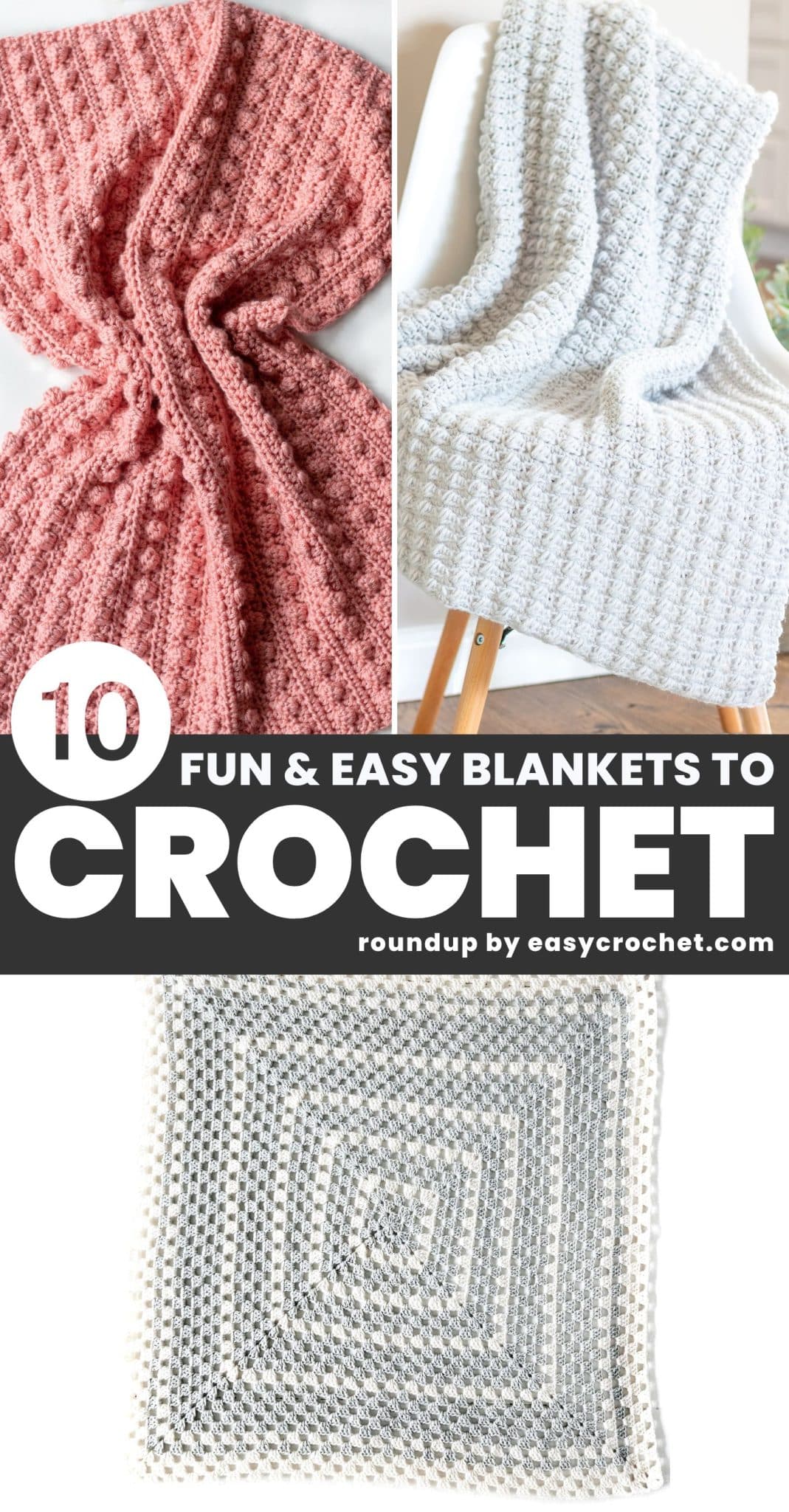 Crochet Stitches for Blankets
Below are some common crochet stitches in blankets with their abbreviations. I have them broken down by the type of stitch, so you can familiarize yourself with each of them because they will show up in blanket patterns from time to time.
Basic Stitches
Texture-Adding Stitches
Bobble Stitch: Creates a 3D effect, perfect for playful designs.
Puff Stitch: Similar to bobble but softer and puffier.
Basketweave: Uses front and back post stitches for a textured look.
More Advanced
---
Crochet Supplies
You will find that you will need to have some supplies and materials on hand to be able to crochet a blanket. Below are the most common crochet tools that may be needed.
Hooks
Aluminum Hooks: Lightweight and affordable, great for beginners.
Ergonomic Hooks: Easier on the hands for longer projects.
Yarn
Extras
Stitch Markers: Helpful for keeping track of rows or stitch counts.
Tape Measure: Essential for sizing.
Scissors: For cutting yarn, snipping ends.
Darning Needle (yarn needle): For weaving in loose ends.
---
Common Blanket Sizes
The blanket sizes shown below are in inches.
Baby Blankets
Receiving Blanket: Around 40″ x 40″
Crib Blanket: Roughly 30″ x 36″
Throws
Lapghan: about 32″ to 48″ x 35″ to 40″, good for a lap or small throw.
Afghan: Standard is about 52″ x 60″, good for draping over a couch.
Bed Blankets
Twin: About 66″ x 90″
Queen: Roughly 90″ x 100″
King: Usually around 108″ x 100″
You are welcome to adjust the sizes to your liking. Just remember, the size will affect how much yarn you need!
Related: Here is a more detailed post about crochet blanket sizes that shows even more common sizes.
Whether you're a newbie or a pro, the basics above should help you get started on your blanket-making journey with our collection of patterns below. Enjoy!
10 Must-Try Crochet Blanket Patterns for Cozy Nights
Take a look below at some of my favorite free crochet blanket patterns to make that are not only fun to make, they are soft, snuggly, and perfect for cozying up in!
---
Granny Square Blanket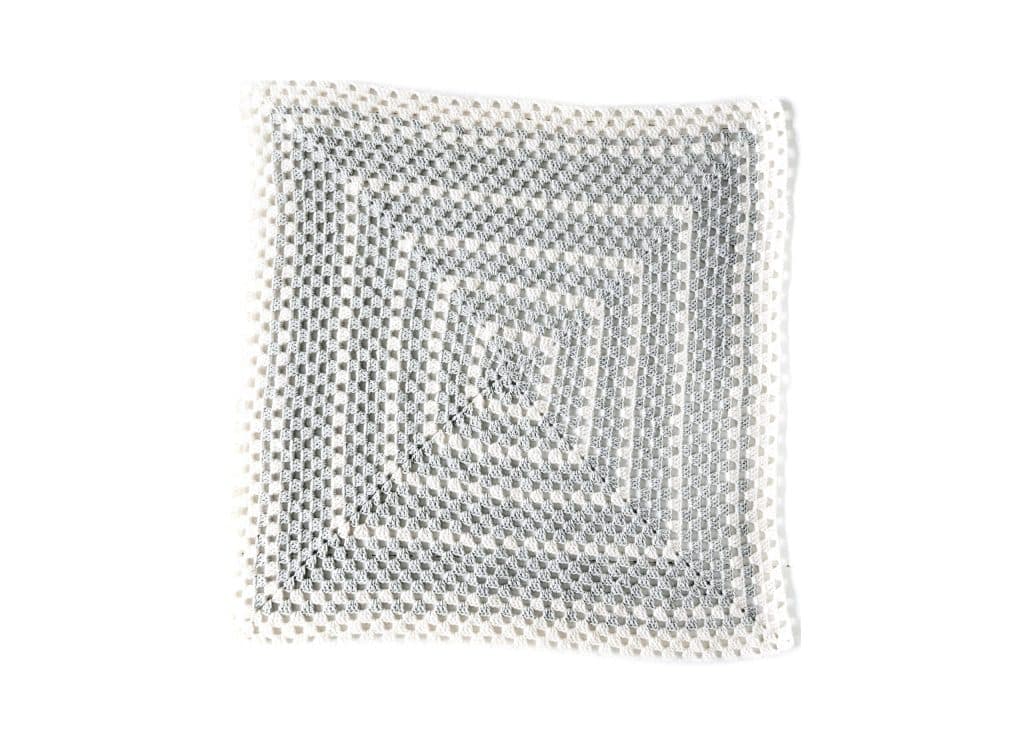 Skill Level: Easy (Beginner)
Materials: Sport weight #2 yarn, 3.5 mm crochet hook
Classic, but never boring! The Granny Square blanket is super versatile. Mix and match colors to your heart's content. This is a great beginner crochet blanket pattern for newer crocheters!
---
2. Chevron Stripe Blanket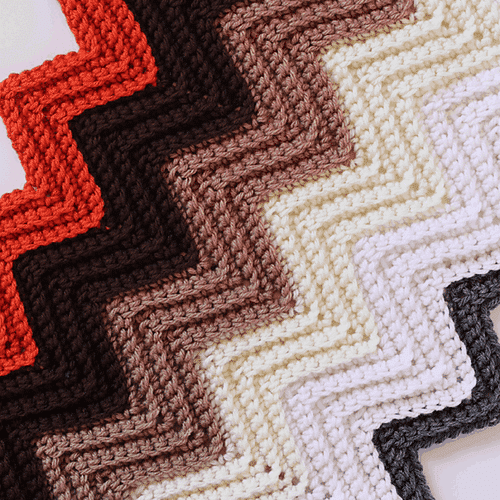 Skill Level: Intermediate
Materials: Worsted weight yarn, J 6 mm crochet hook
Get those zigzags going with the Chevron Stripe blanket. This modern blanket allows you to play with color changes and texture all at the same time.
---
Bobble Stitch Blanket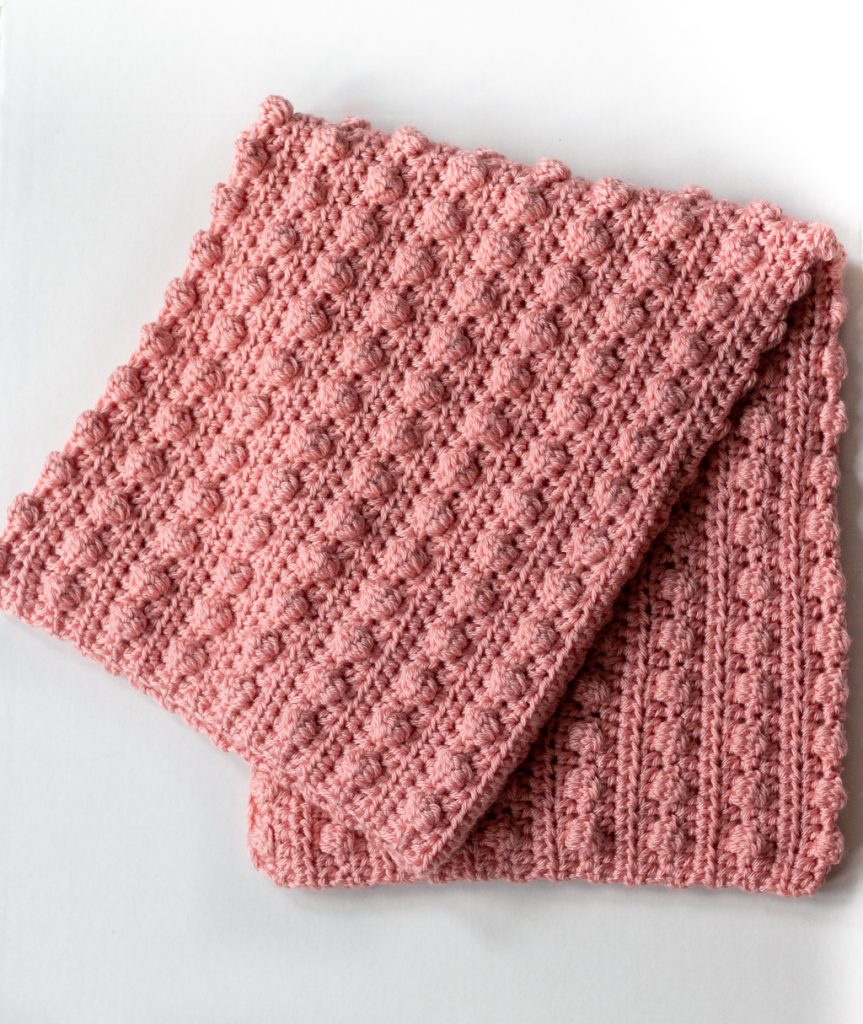 Skill Level: Intermediate
Materials: Weight 3 yarn, Size H 5 mm crochet hook
Texture, anyone? The Bobble Stitch blanket brings depth and coziness, which is perfect for snuggling. You can make this in 8 different sizes, so it works for all your blanket needs.
---
Corner-to-Corner (C2C) Blanket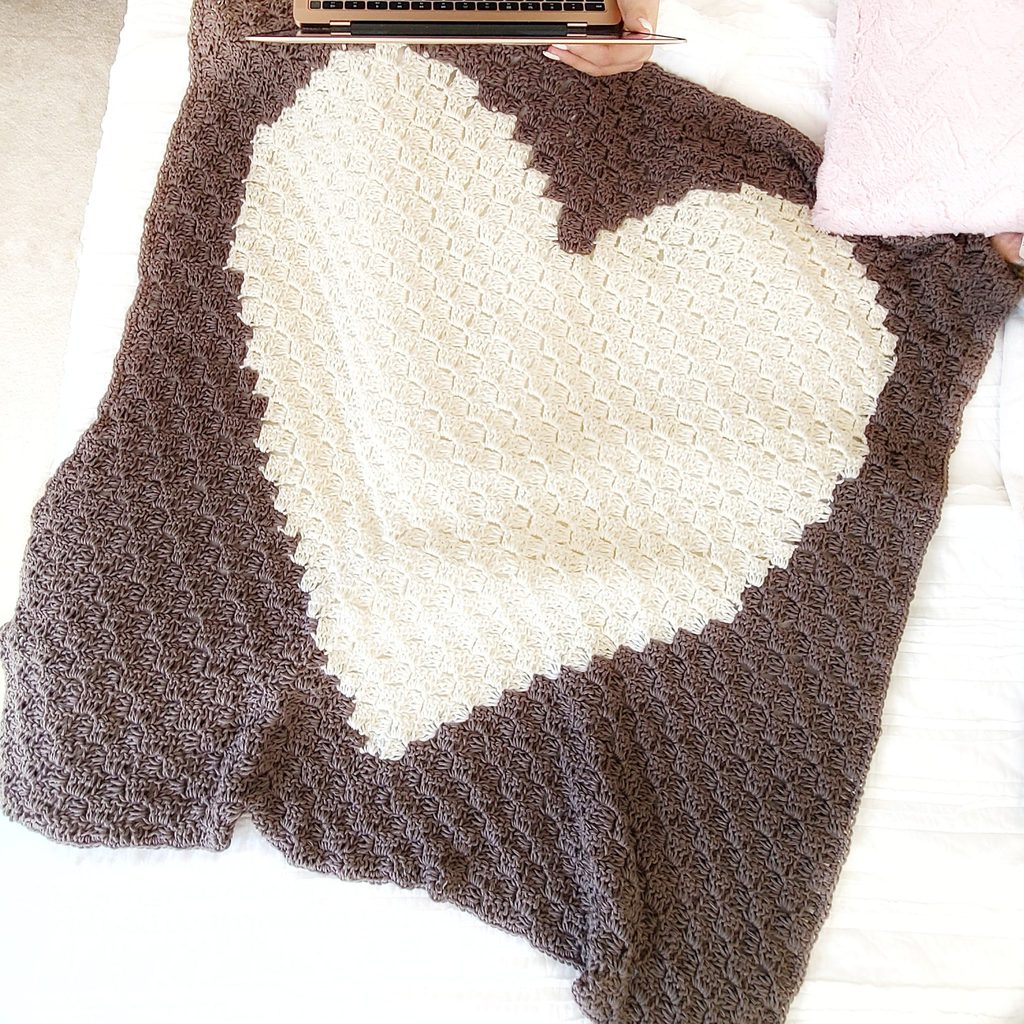 Skill Level: Intermediate
Materials: Weight 3 yarn, Size J 6 mm crochet hook
Perfect for those who like working diagonally, and it's a great stash buster! Plus, this corner to corner blanket features a heart, which is perfect to give to someone you care about or as a Valentine's Day throw.
---
Cable Stitch Blanket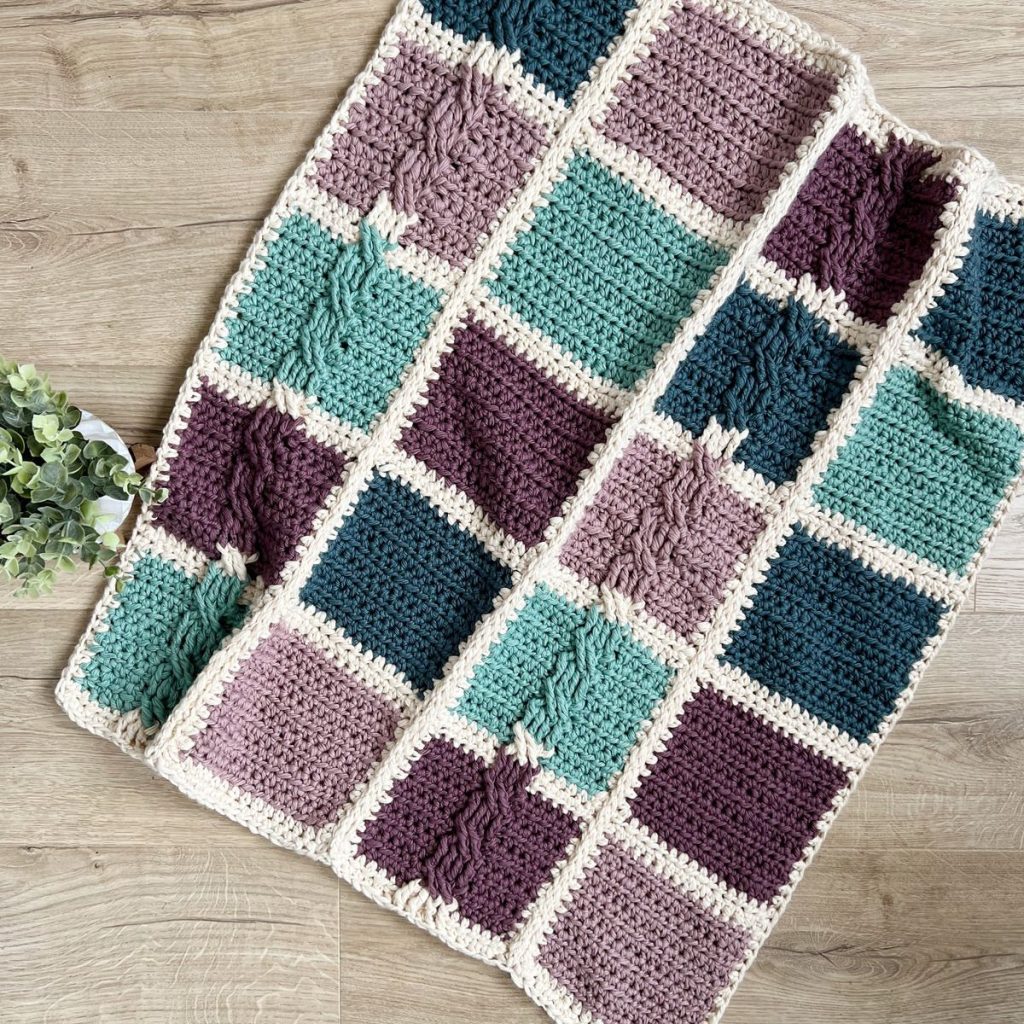 Skill Level: Intermediate
Materials: #5 bulky weight yarn, Size I 5.5 crochet hook
This one's for the crocheters who want a blanket a bit more advanced to crochet. The Cable Stitch blanket is intricate and luxurious, but there is also an option to make it without the cables, so beginners can join in on the patchwork blanket making fun!
---
Hexagon Blanket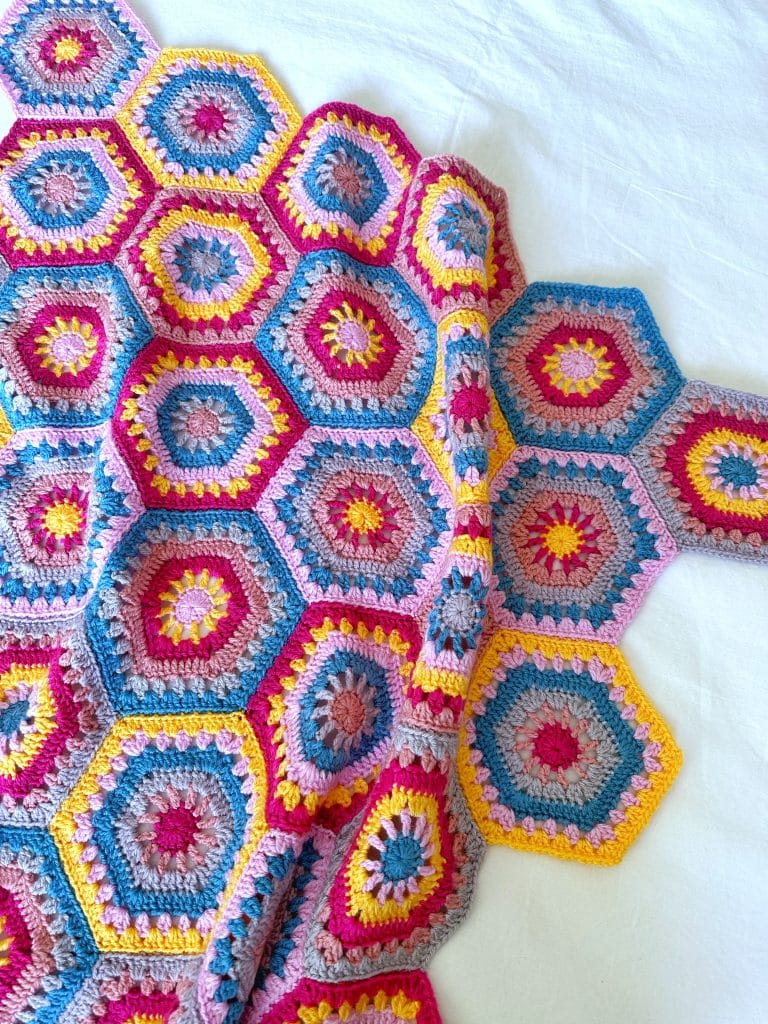 Skill Level: Intermediate
Materials: #3 weight (DK weight yarn), Size 4 mm crochet hook
Hexagons offer a break from the traditional. Very vintage-chic! You can customize these hexagons with your favorite colors to make this blanket truly yours.
---
Log Cabin Blanket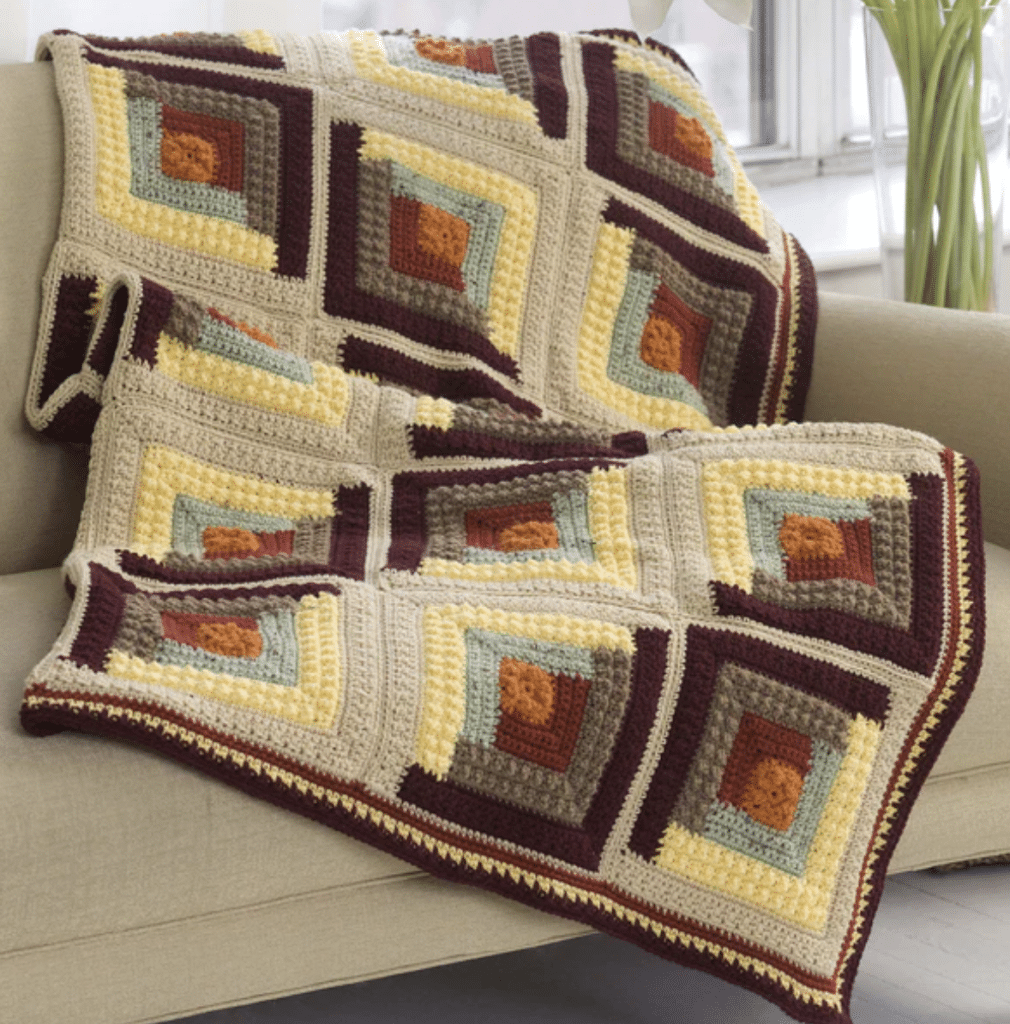 Skill Level: Intermediate (the pattern is marked as easy, but I disagree)
Materials: Worsted weight yarn, Size H crochet hook
The Log Cabin style is a fun geometrical play. Super customizable with colors, so you can make one to match your style perfectly.
---
Basketweave Blanket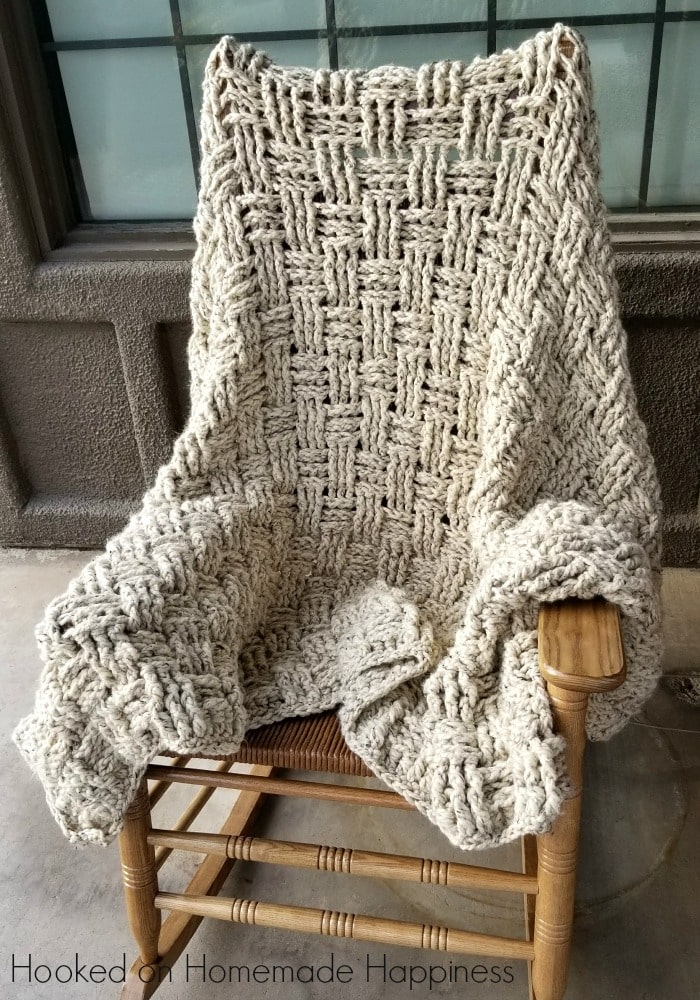 Skill Level: Intermediate
Materials: Bulky yarn, Q/15 mm crochet hook and L/8 mm crochet hook
For the lovers of texture and dimension, this one's a treat. This chunky basket weave blanket creates a heavy, almost weighted blanket that is not only gorgeous but extra cozy too!
---
Textured Puff Stitch Blanket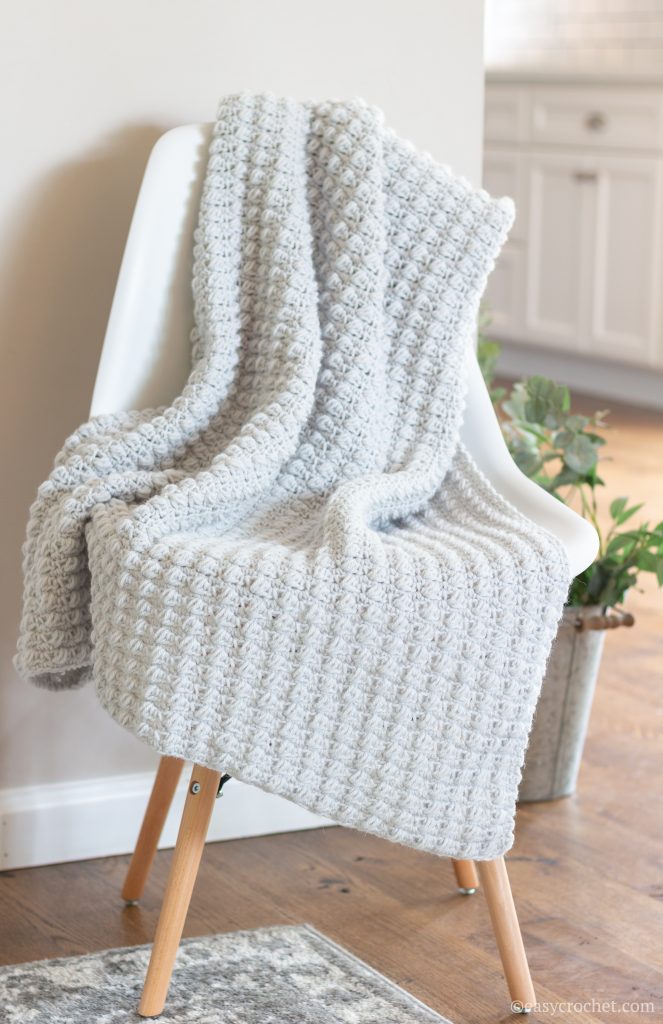 Skill Level: Intermediate
Materials: Four weight yarn, H 5 mm crochet hook
You'll love the texture this blanket has because of the formations made from puff stitches. It is a beautiful blanket that is not only fun to make, it works up quickly too!
---
Simple Stripe Blanket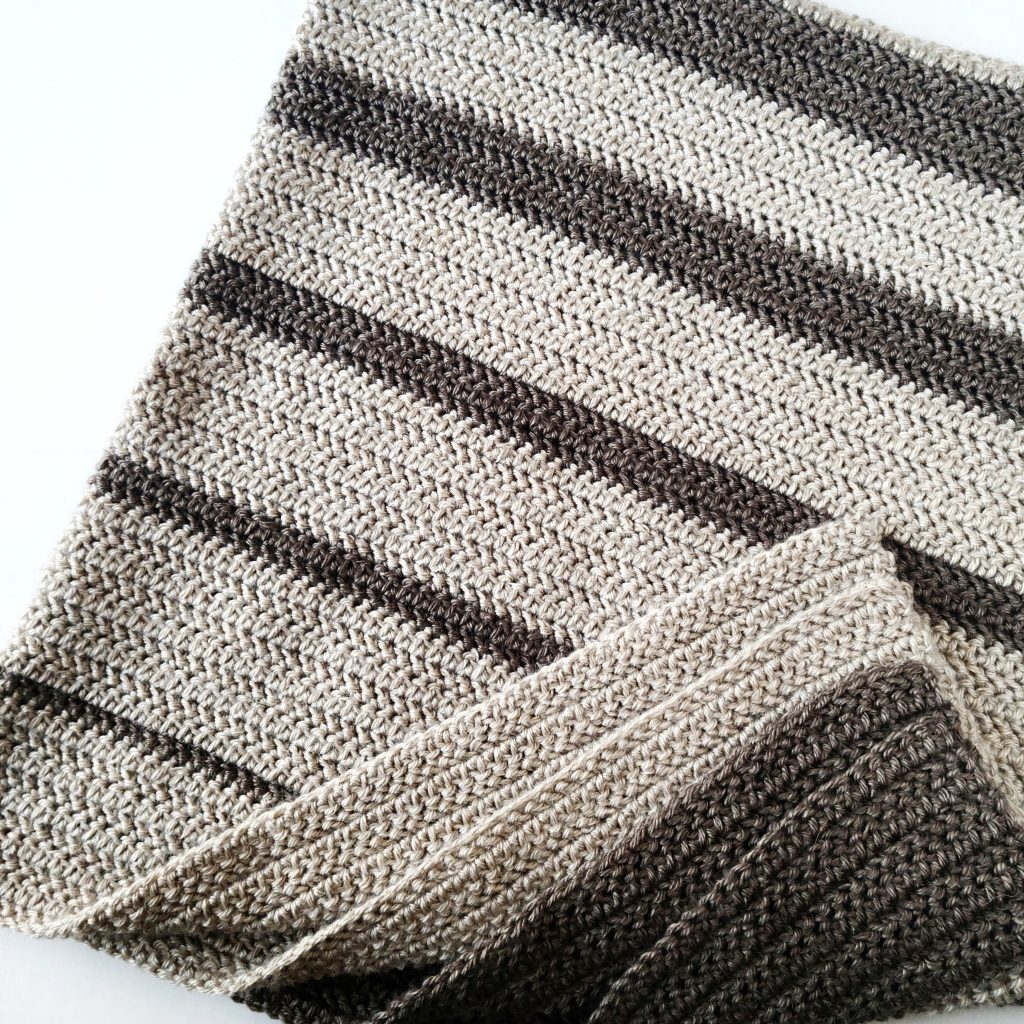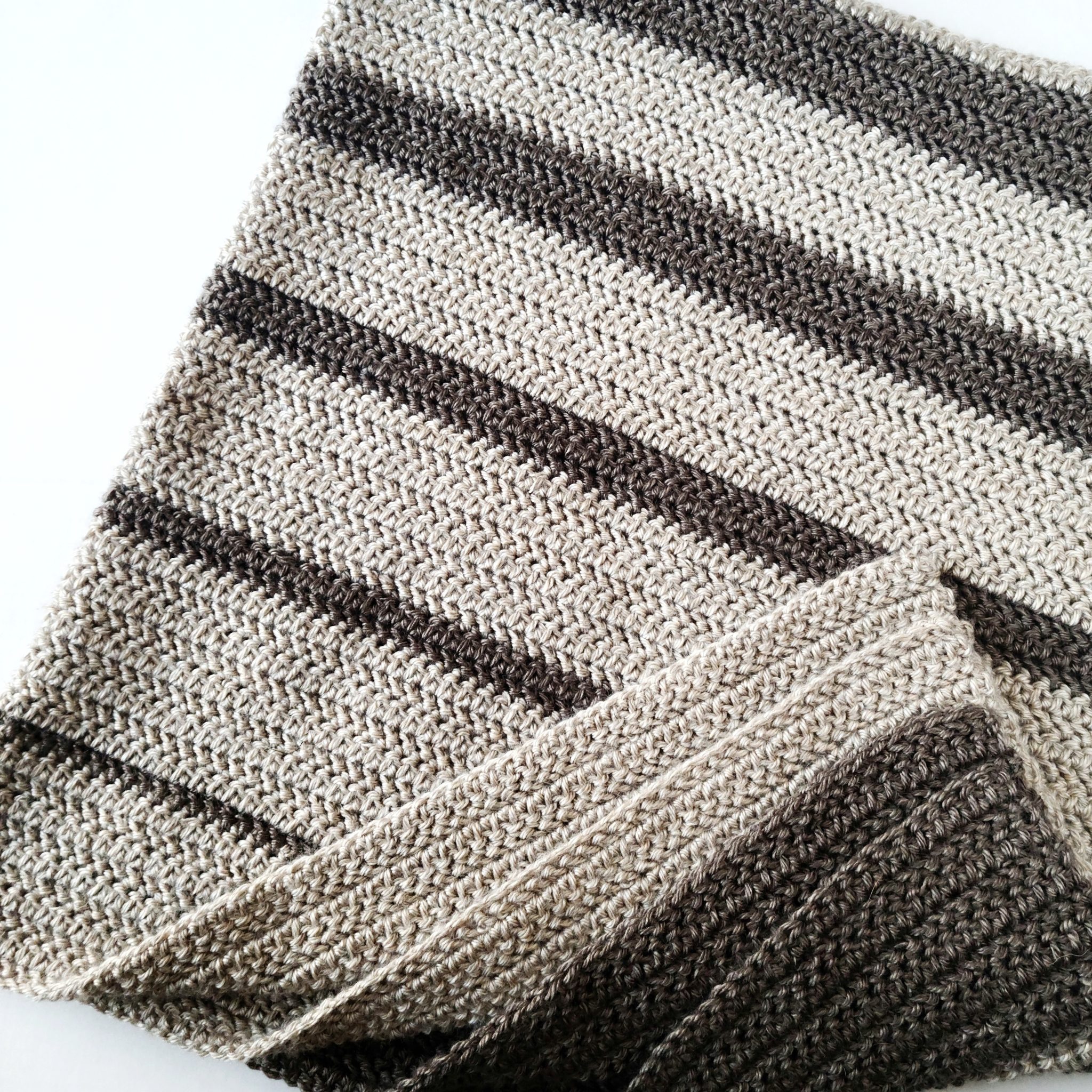 Skill Level: Easy (Beginner)
Materials: Worsted weight yarn, Size H 5 mm crochet hook
Sometimes simple is best. Go for a clean, modern aesthetic with simple stripes. This blanket features stripes that look like they are falling, which is a fun way to crochet with stripes!
---
And there you have it—ten amazing crochet blanket patterns for all skill levels. Happy hooking, and may your winter nights be warm and cozy!
Crochet Blanket FAQ
Below are some common questions that may come up when you are crocheting a blanket. If you have one that we haven't answered, please leave a comment and let us know.
How much yarn do I need for a crochet blanket?
The amount of yarn needed varies based on the size of the blanket and the stitch used. Always check your pattern or do a test swatch to estimate.
How long does it take to crochet a blanket?
The time can range from a few days to several weeks or even months, depending on the complexity of the pattern and your skill level.
What's the best yarn for a crochet blanket?
Acrylic and cotton are popular choices for durability and washability. Wool is cozier but may require more care.
What size hook should I use?
The hook size often depends on the yarn weight and the pattern. It's usually specified in the pattern instructions.
How do I add a border to my blanket?
Borders can be added using various stitches like single crochet, half-double crochet, or even more elaborate stitches like shells or picots.
How can I make my blanket softer?
Using softer yarn or undergoing a softening treatment post-crochet can help. Some people use fabric softener or even hair conditioner.
How do I join squares or motifs?
Methods include slip stitching, single crocheting, or even sewing them together. Your pattern should guide you or learn more about joining squares in crochet.
How do I wash and care for my crochet blanket?
Always read the care instructions for your specific yarn. Generally, hand-washing or a gentle machine wash cycle is best. Follow along with our how to wash a blanket guide for best results.
9. Can I mix different types of yarn?
Yes, but be mindful of how the different yarns will behave when washed. Also, it may affect the blanket's overall texture.
What are some easy stitches for beginners?
Single crochet, double crochet, and half-double crochet are generally easy stitches for beginners to start with.