With the Easy Crochet collection of free crochet blankets growing I wanted to showcase a few that I thought would be perfect to make for baby blankets.
Are you looking for even more crochet patterns to try? Explore the Easy Crochet archives of over 300 free patterns and designs!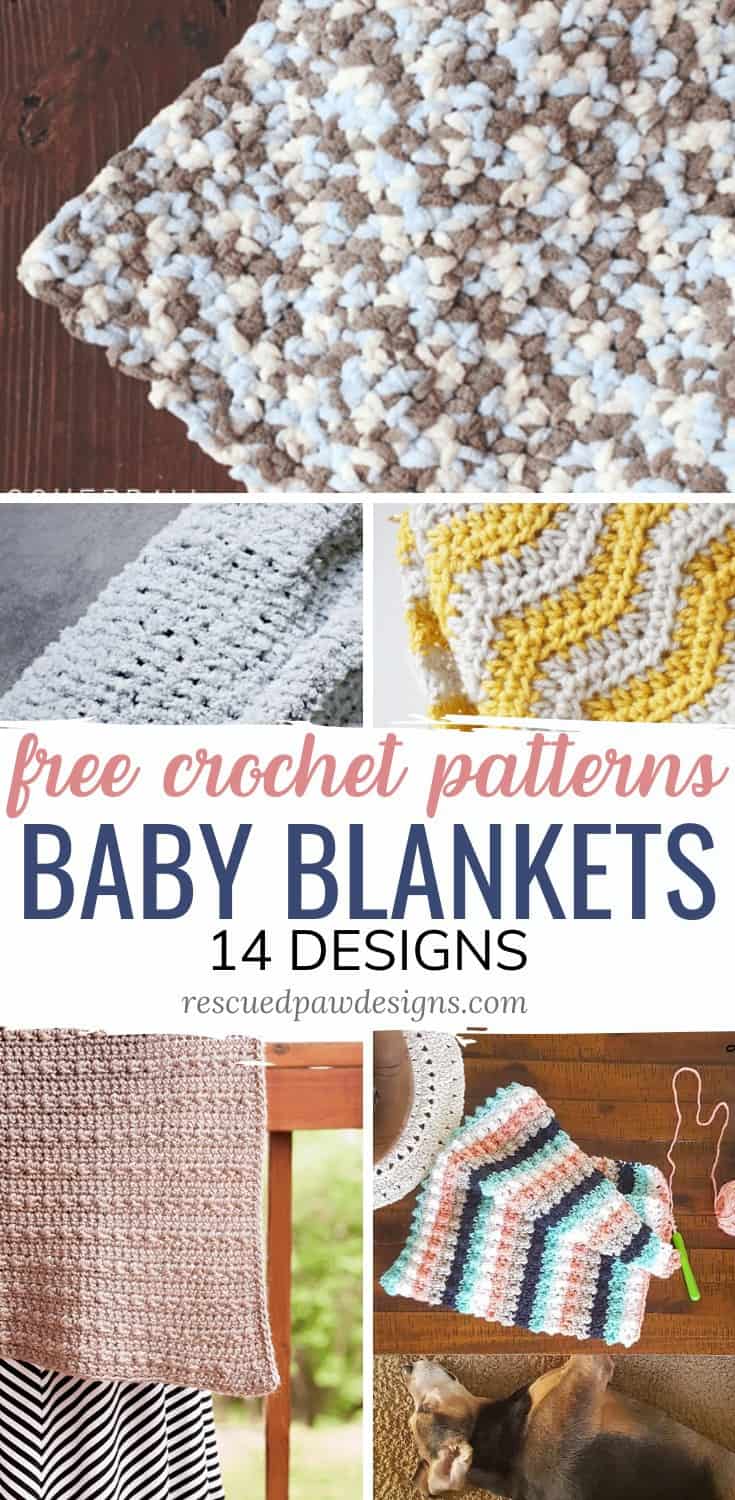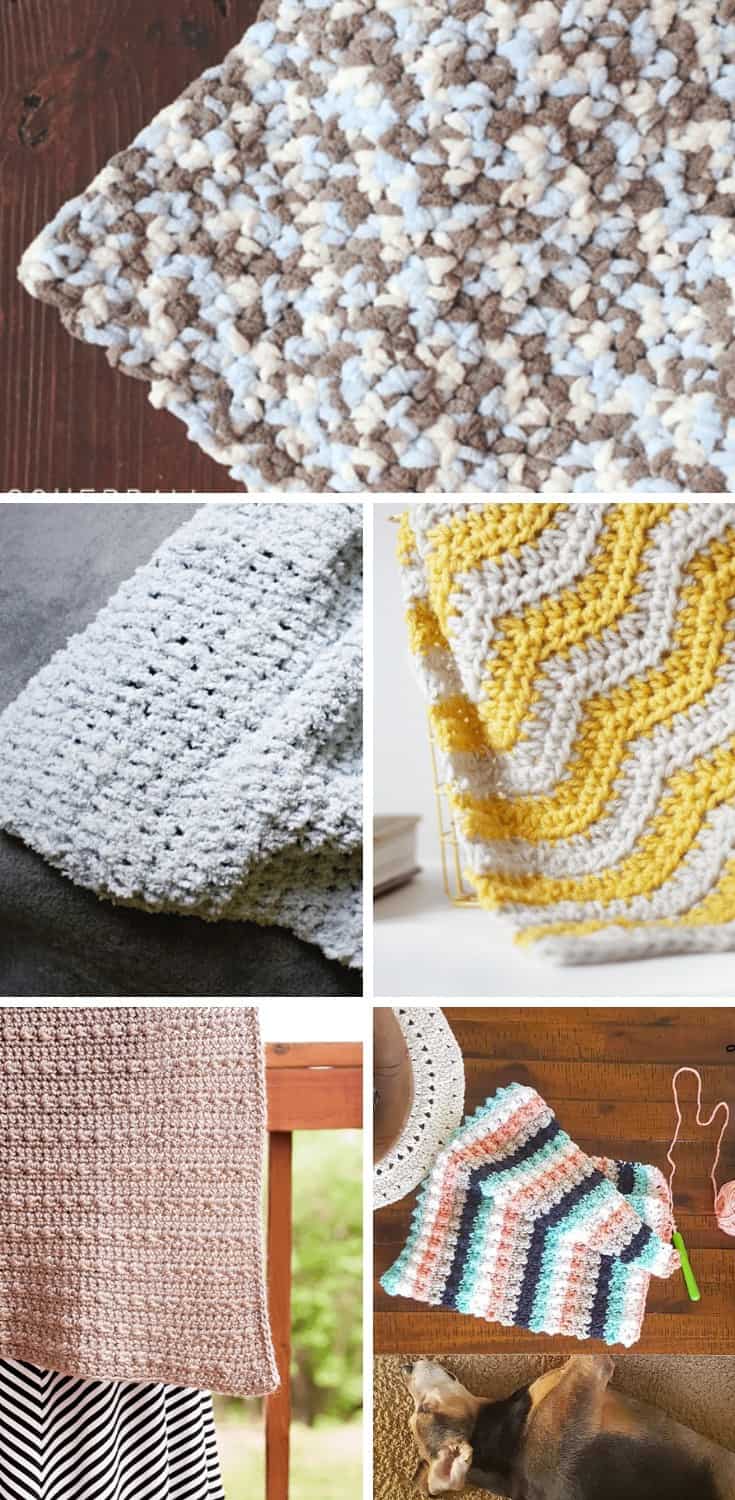 Crochet Baby Blankets are The Perfect Size for Beginners
When I first learned how to crochet I always made baby blankets. They are the perfect size for beginner crocheters because of how small they are! Smaller crochet projects like these using simple stitches are a good idea when you are first learning the basics of crochet because the work up fast.
If you're a beginner and would like to learn more you can read more about blanket sizes and different baby blanket sizes in my crochet blanket sizes post!
These Baby Blankets Use Easy Stitches
Most of the blankets I will list below use easy crochet stitches which make for a good variety of patterns to pick from. Read over my article about the 5 beginner crochet stitches that I recommend for new crocheters.
All the blanket patterns below are a combination simple and easy to make stitches which will make for a quick project.
I hope you enjoy this baby blanket collection and happy crocheting friends!
14 Baby Blankets That You Can Crochet
So Soft Baby Blanket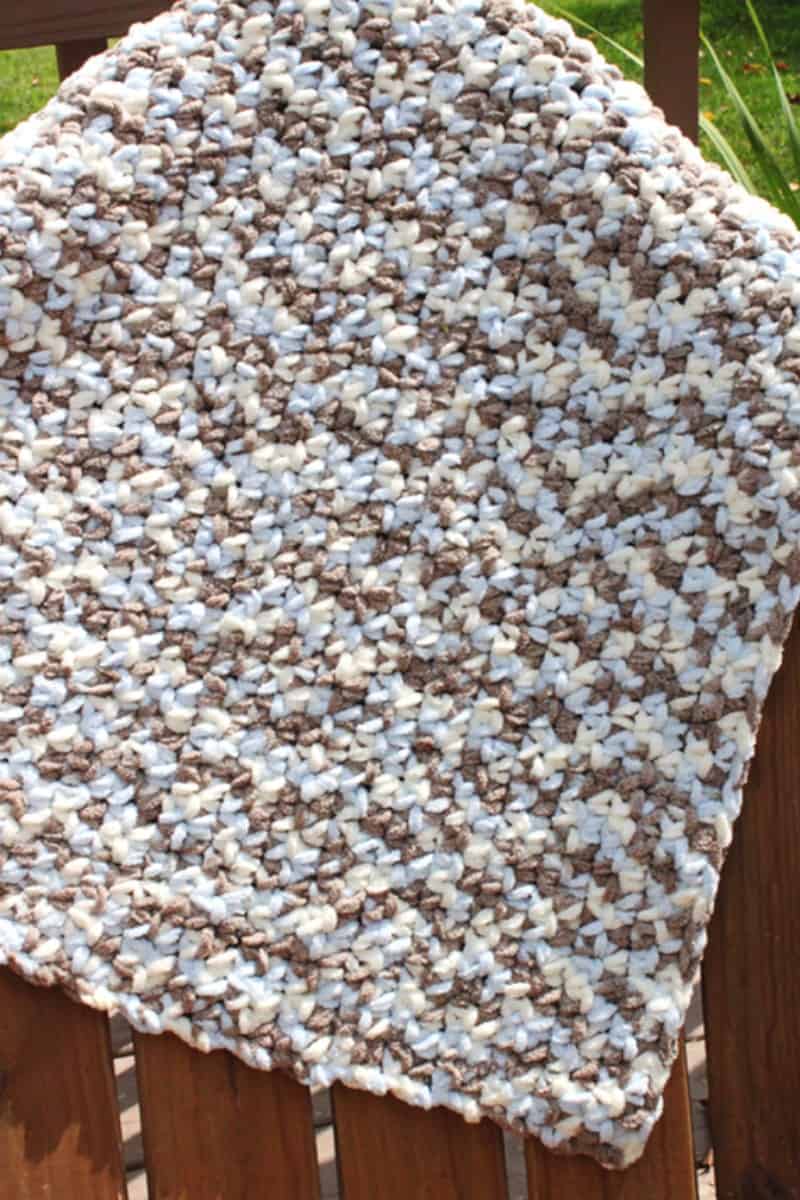 This soft and cozy Bernat blanket baby blanket is extremely easy to crochet because it uses only one stitch! The single crochet!
Two Triangle Baby Blanket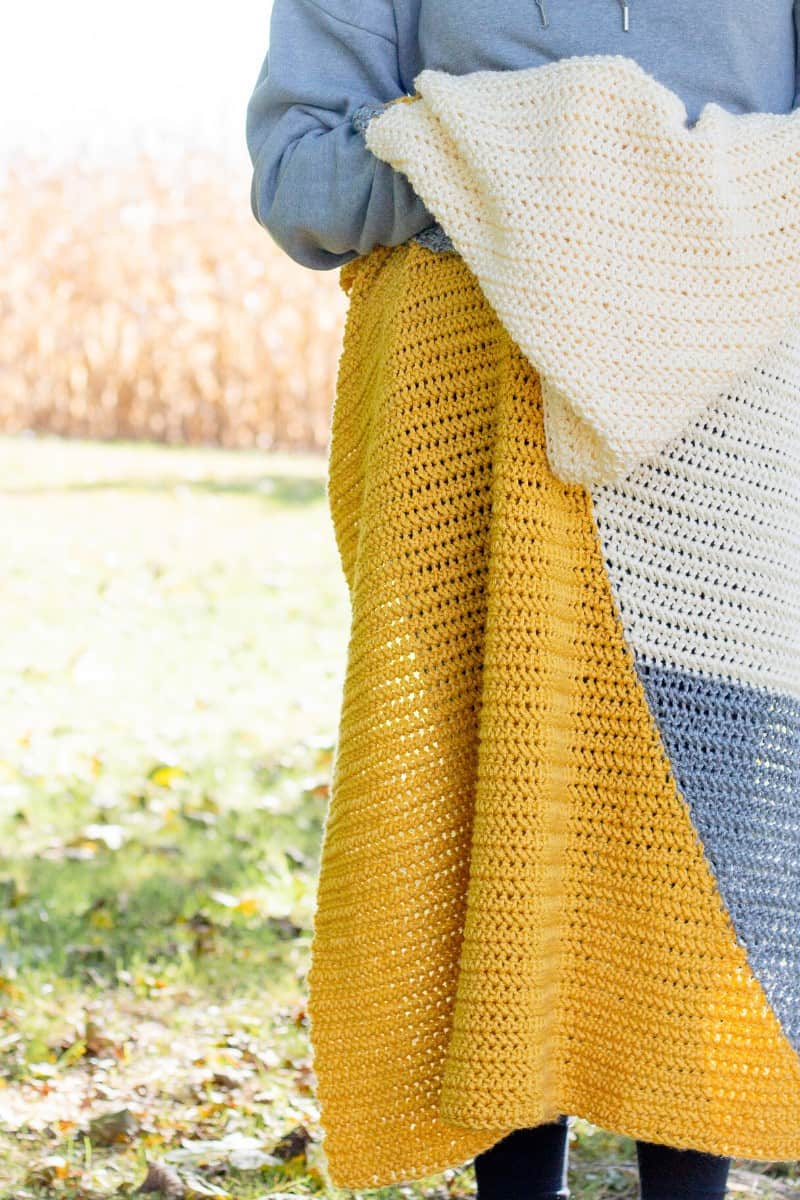 If you love unique blanket designs then this one is it! Crochet this two triangle baby blanket in a flash with this easy to make pattern.
Simple Stitch Baby Blanket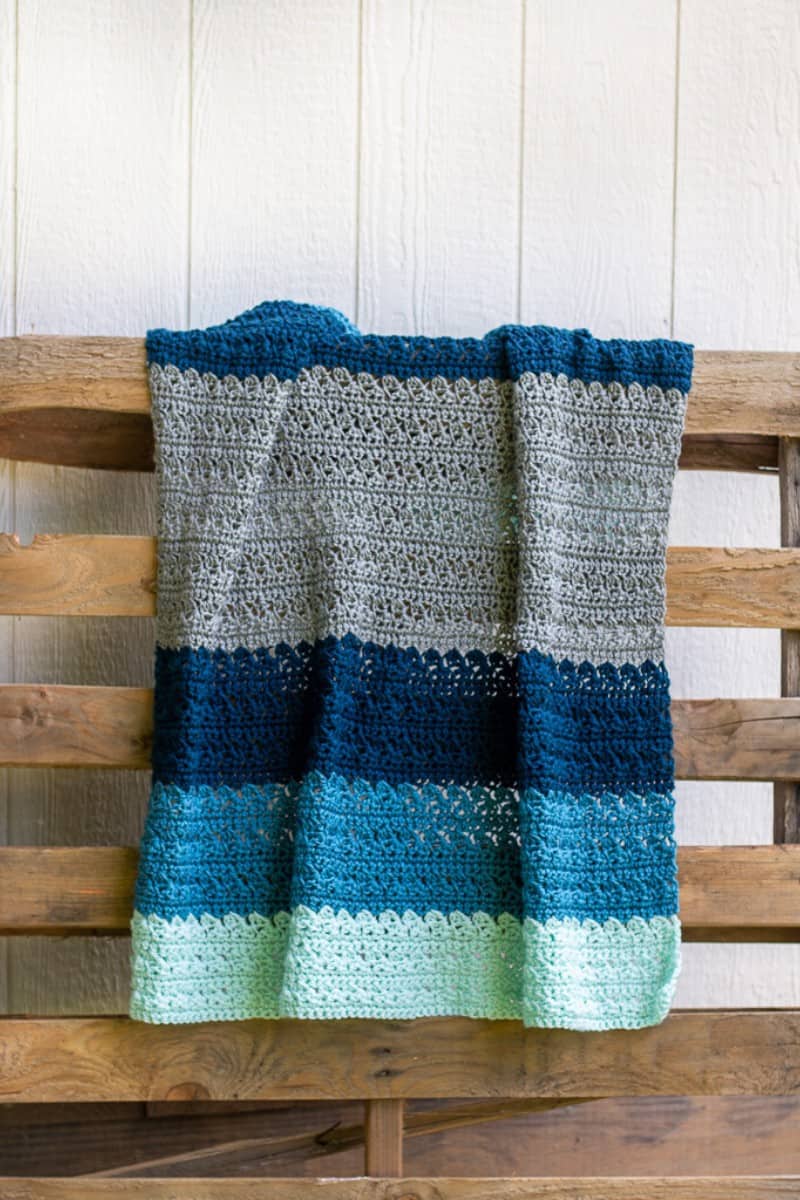 You are going to love this multicolored crochet baby blanket because of gorgeous the stitches work up together! Don't miss out on this pattern!
Stoney Pebbles Baby Blanket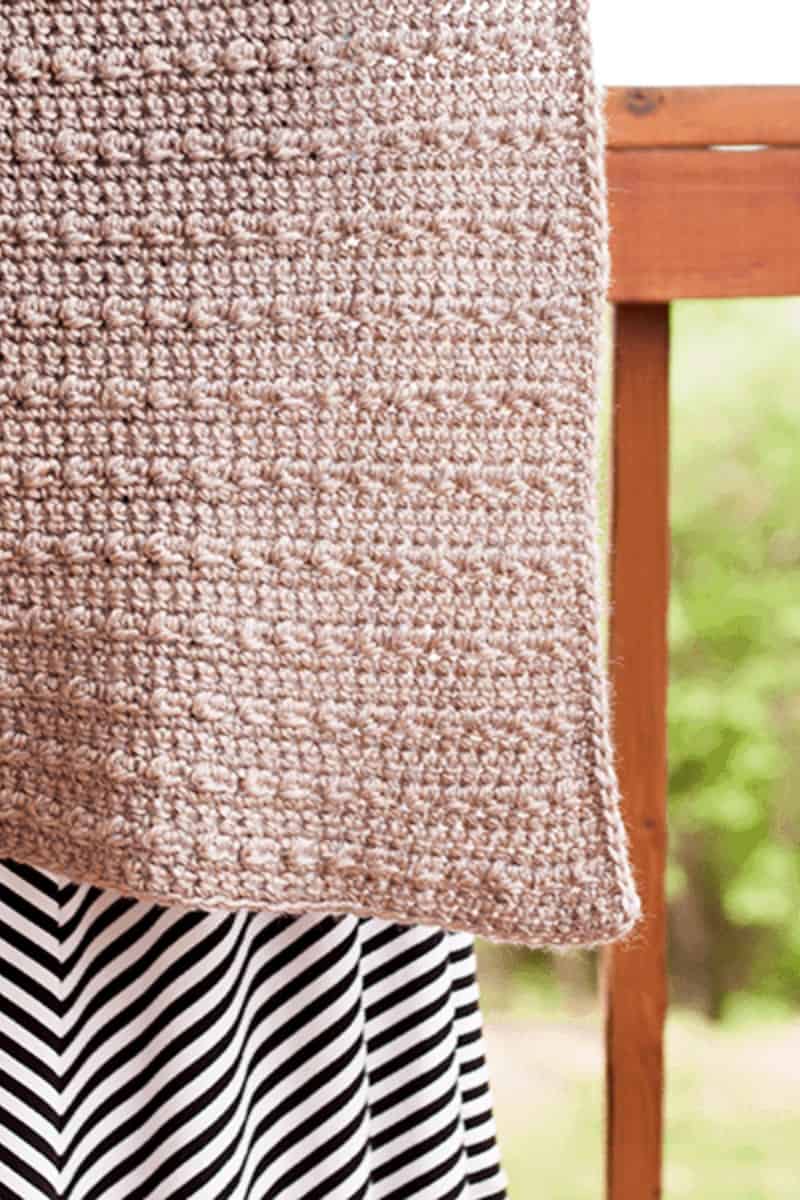 The Stoney Pebbles baby blanket is a great example of a combination of simple crochet stitches used to great a beautiful texture.
Chevron Baby Blanket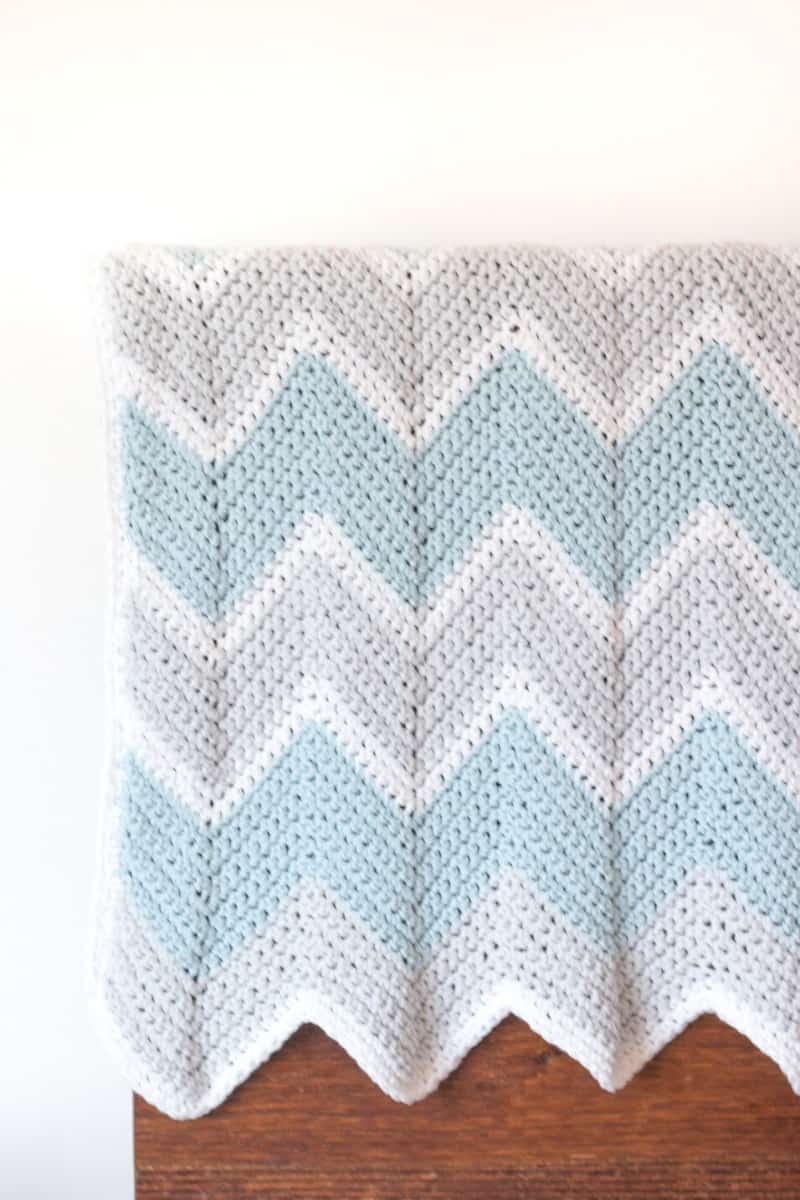 If you are a fan of ripple blankets then you are going to absolutely love this baby chevron crochet blanket! If you can single crochet you can make this pattern!
Car Seat Baby Blanket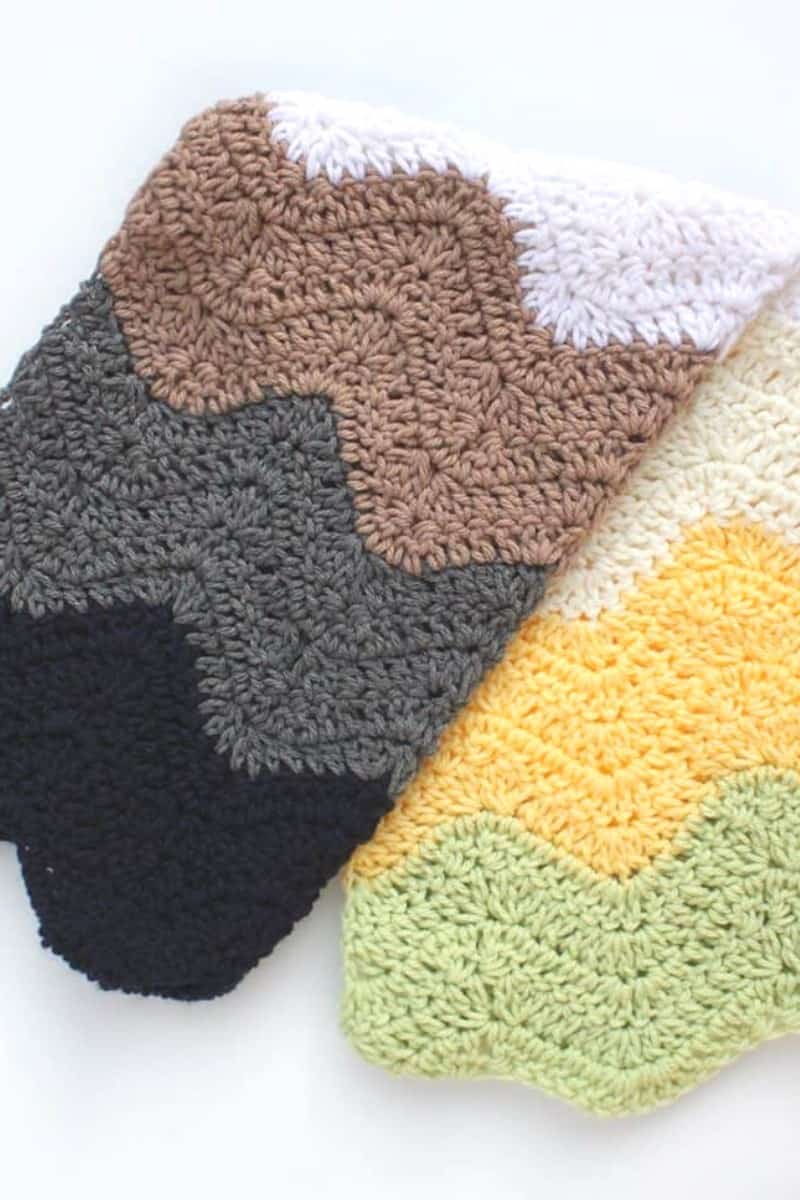 The car seat baby blanket is perfect to make for a little ones car rides. It is the perfect size to fit on a car seat to keep baby cozy warm in the car.
Striped Crochet Baby Blanket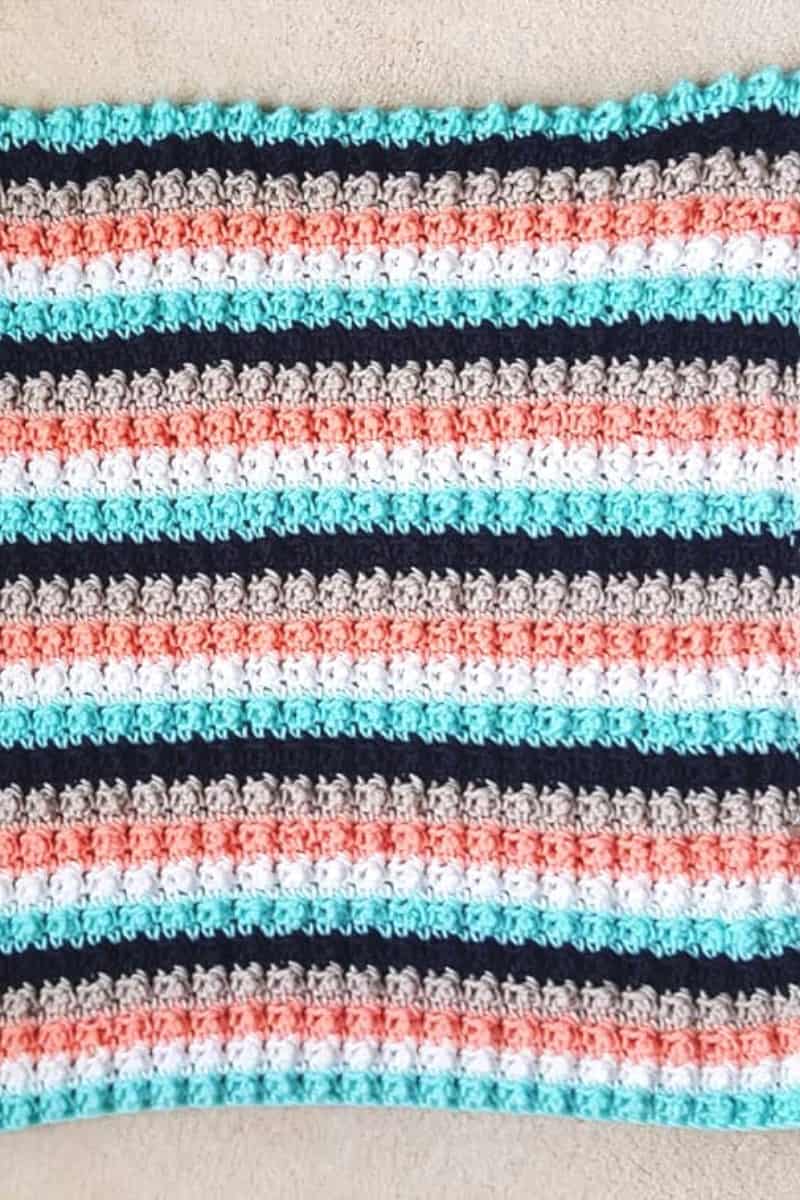 This striped baby blanket is worked up in a combination of triple and single crochets! It really is that simple to work up with these two basic crochet stitches. You're going to love it!
Ripple Crochet Baby Blanket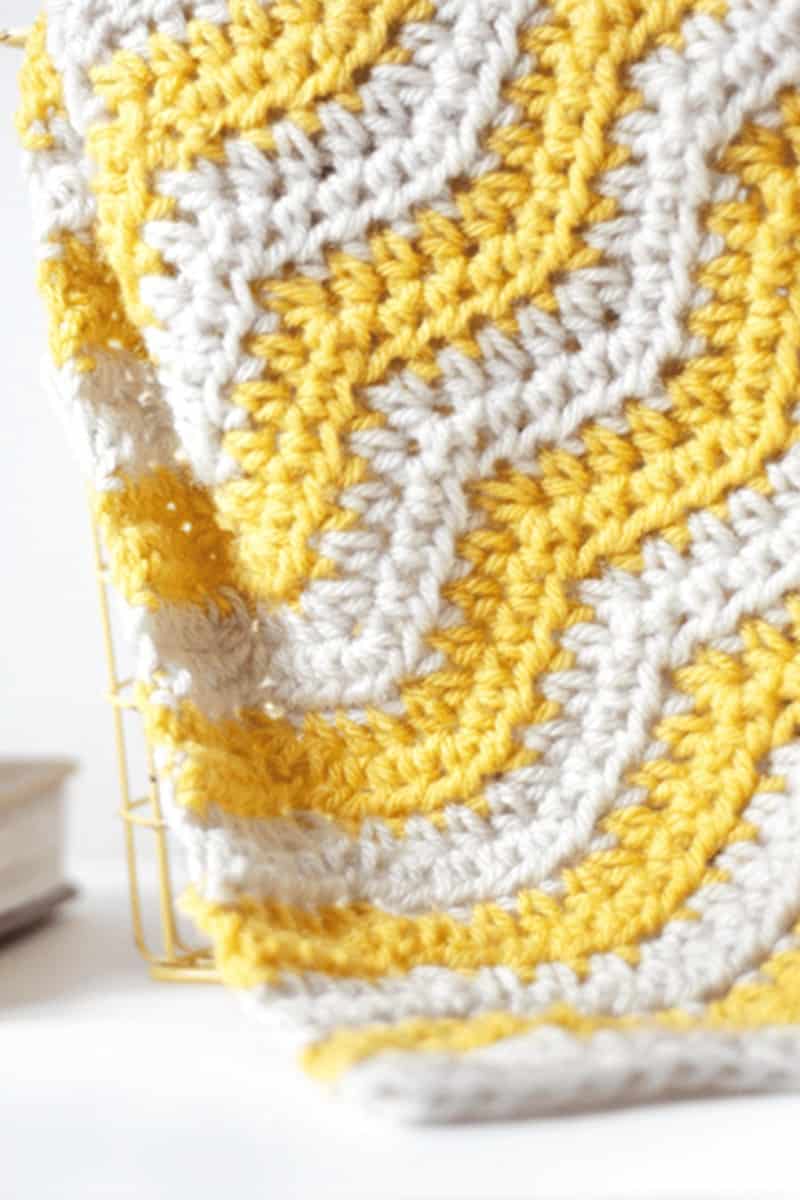 This yellow and creme crochet baby blanket is perfect to make as a gift for a baby shower or the new baby in your life. Make this blanket it in any color to add some variety.
Chunky Baby Blanket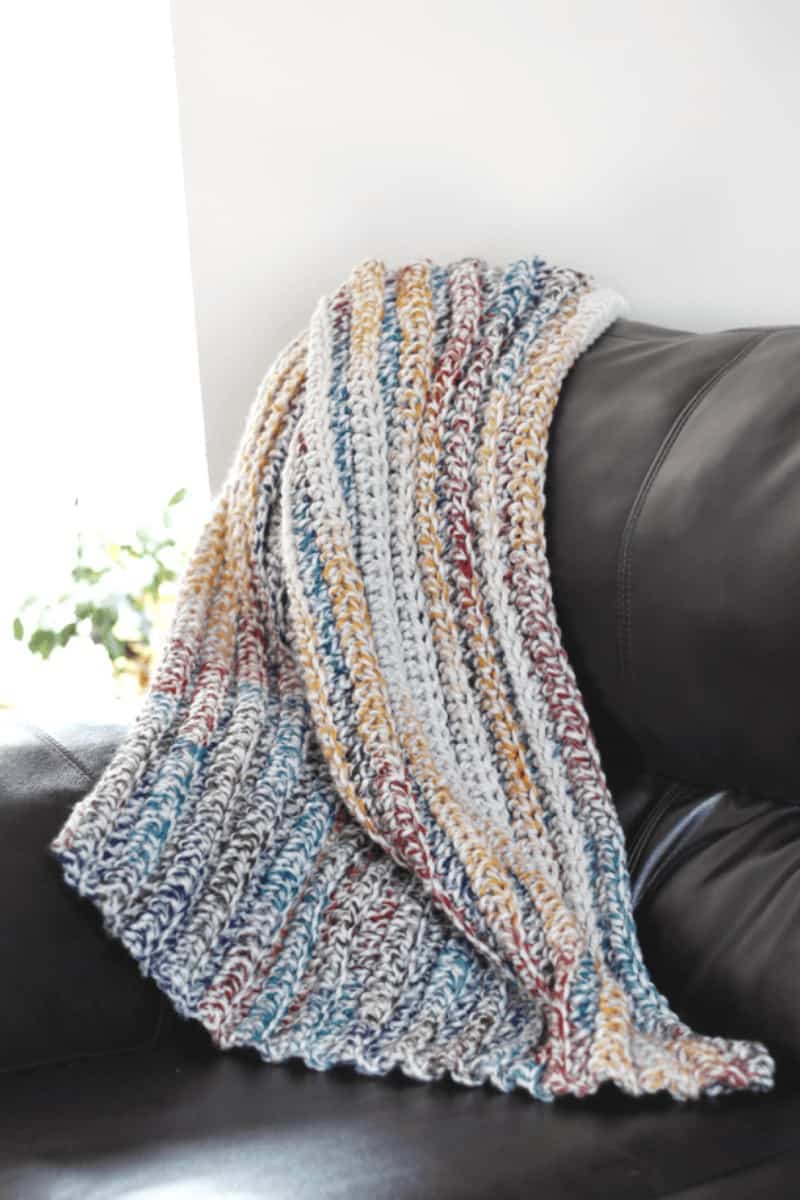 You are going to love how quick this chunky baby blanket works up! If you can half double crochet you can make this simple pattern!
Blanket Stitch Baby Blanket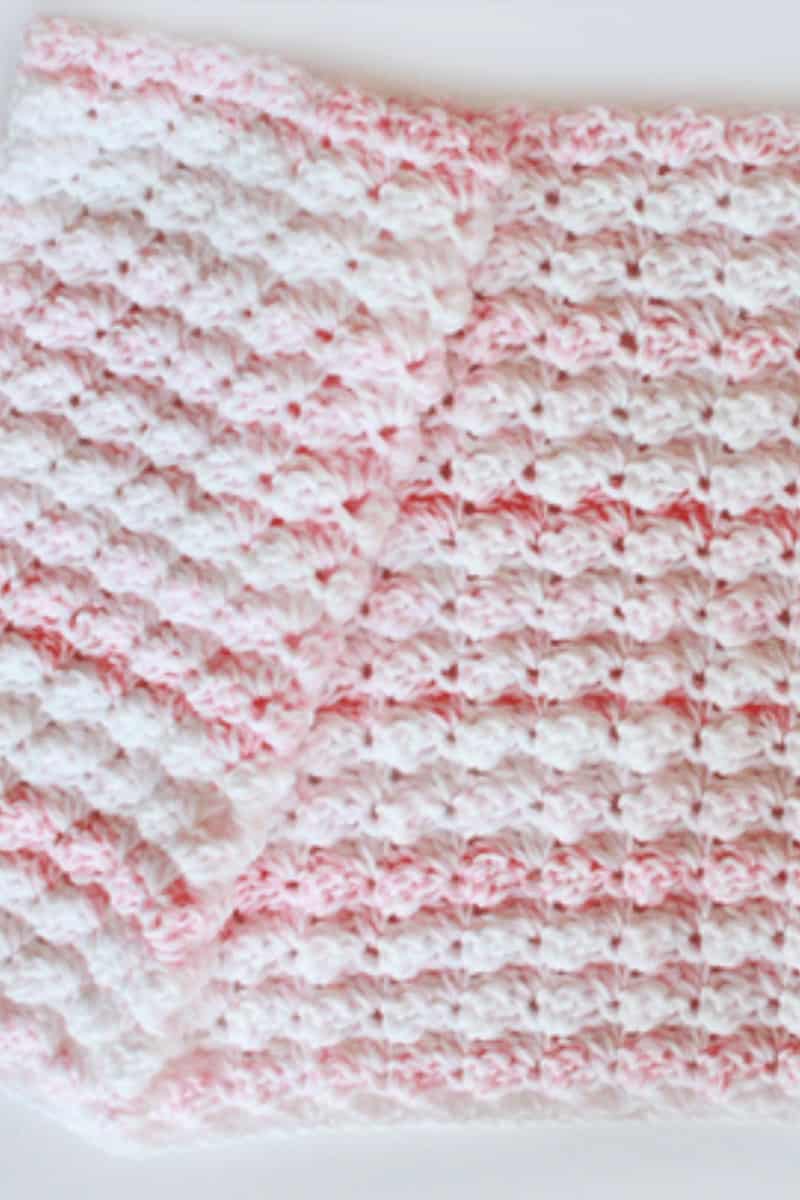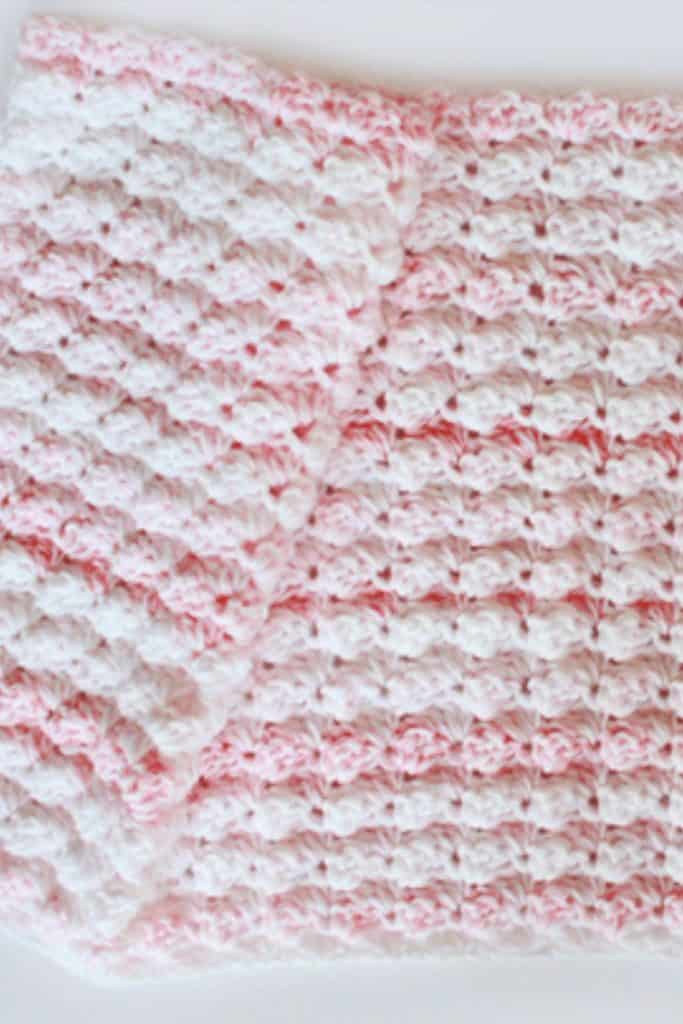 This classic baby blanket pattern is gorgeous made up in any color and any yarn. It uses the easy to learn blanket stitch pattern to create a gorgeous heirloom baby blanket that will be treasured for years to come.
Colorblocked Baby Blanket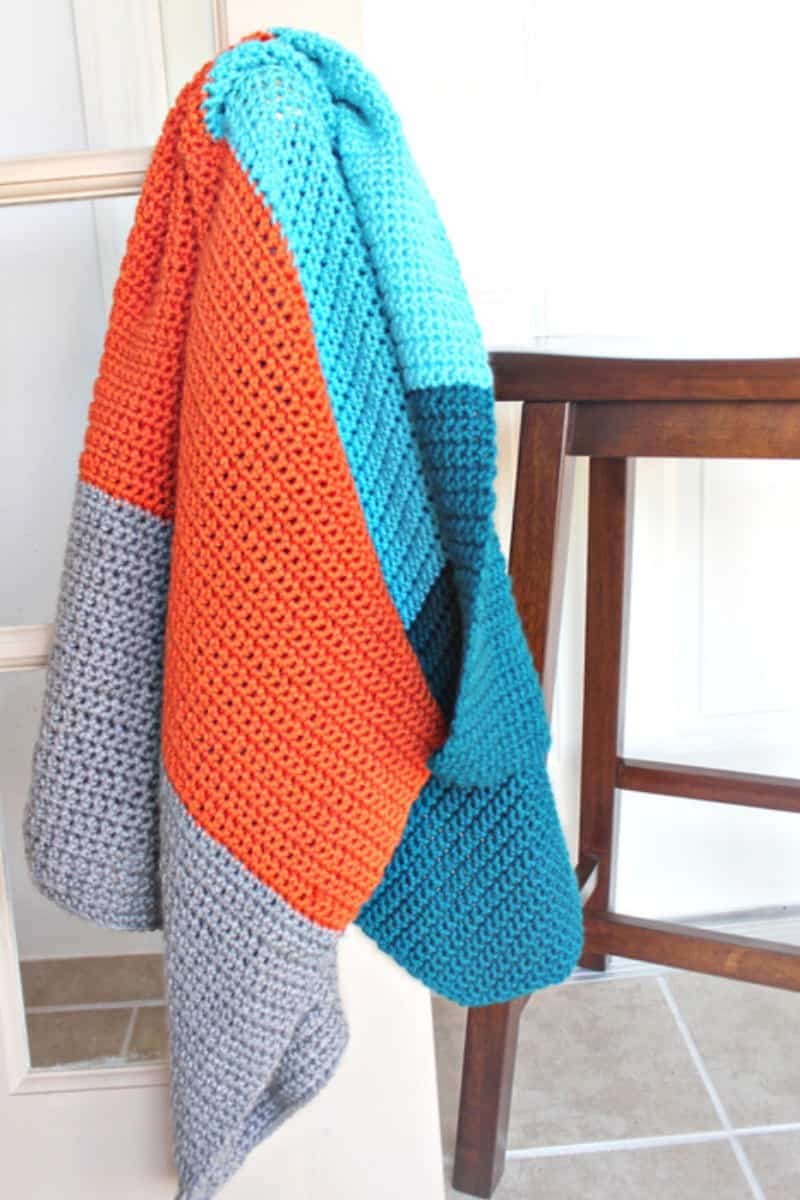 This 3 color crochet baby blanket pattern is crocheted up with just one stitch! If you can single crochet you can make this easy blanket pattern!
Cozy Baby Blanket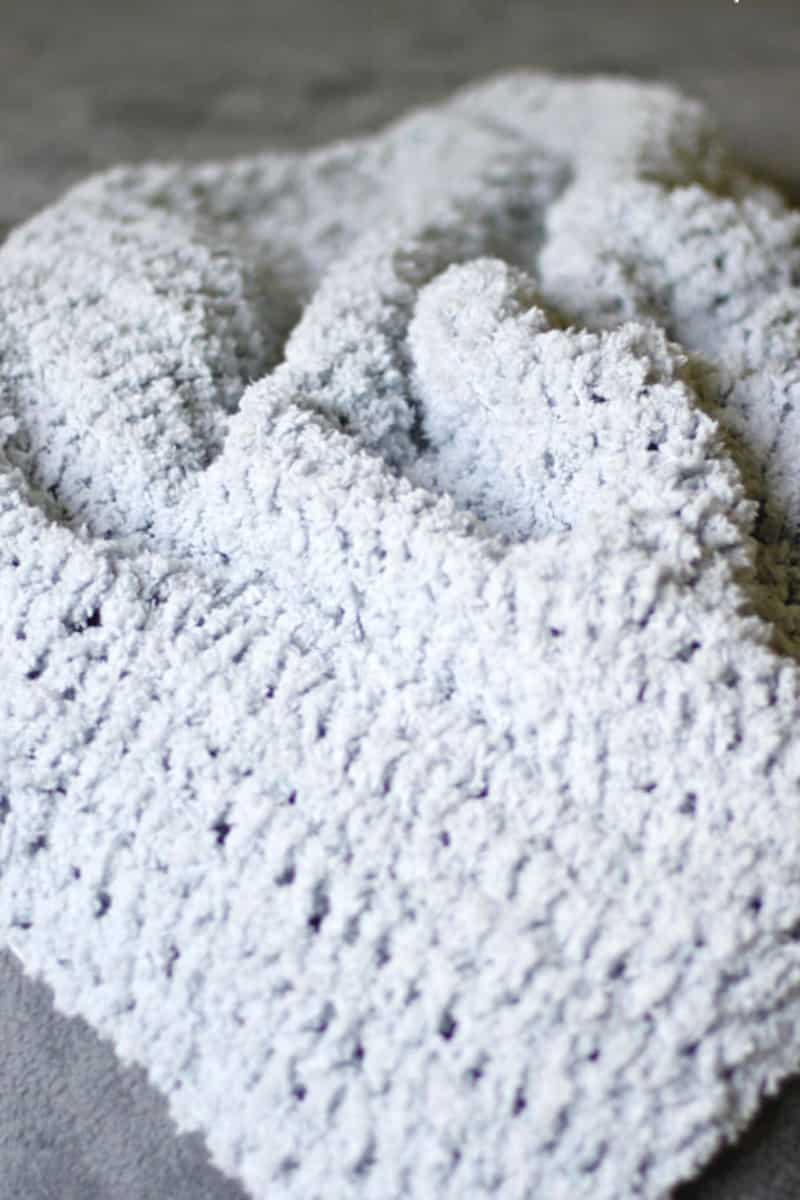 Soft and cuddly are the perfect words to describe this baby blanket. You'll love how quick it works up!
Colorful Baby Blanket Pattern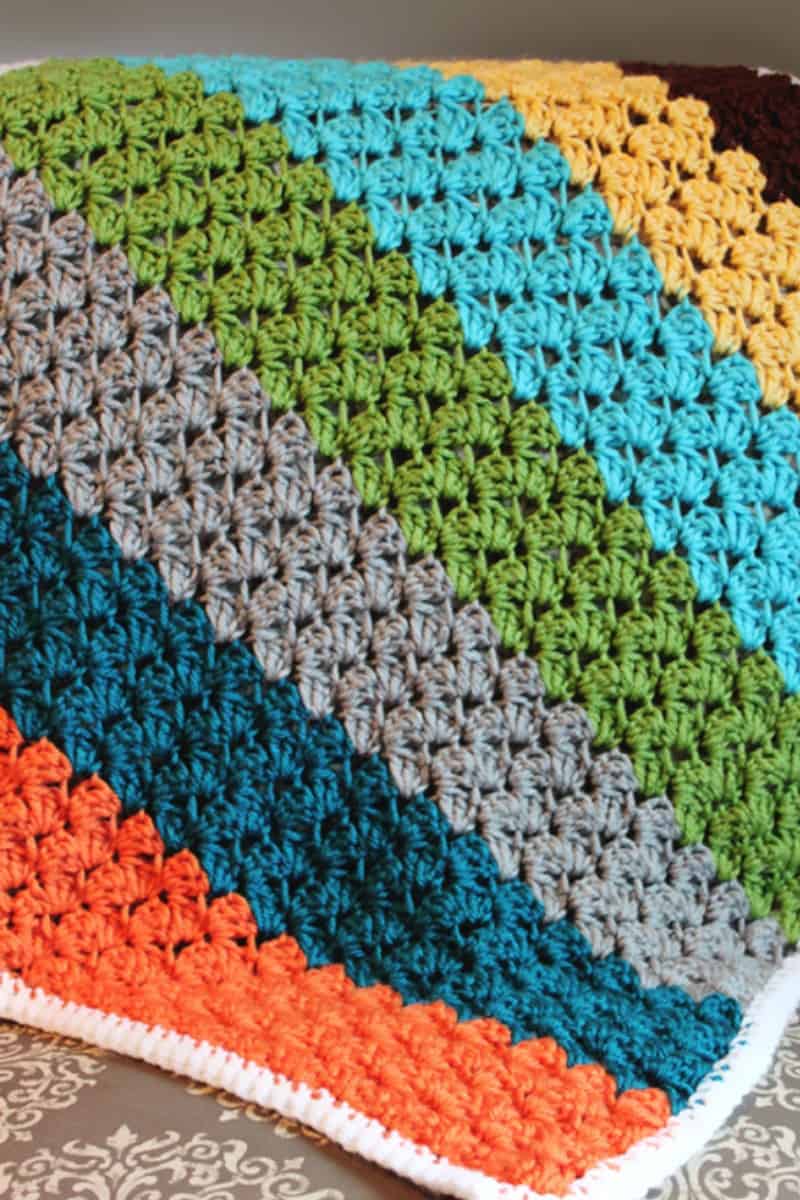 This is another example of the crochet blanket stitch used in a baby blanket. The color combinations are endless and even would look great crocheted up in just one solid color too!
Ombre Ripple Baby Blanket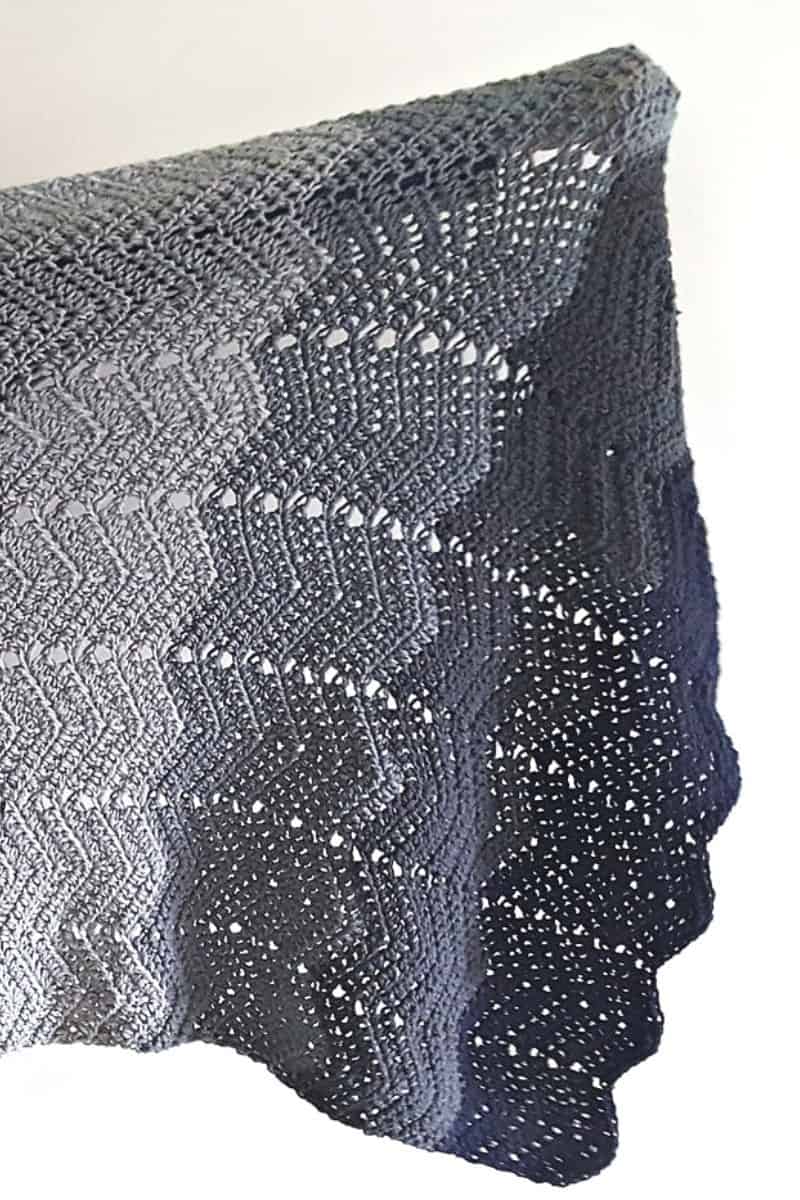 The ombre ripple is a beautiful example of a ripple stitch! It uses 7 different shades of blue to create a gorgeous effect that would make the perfect baby blanket to make and gift!

I hope you enjoyed this list of free crochet baby blanket patterns! If you make one please let me know!