Easy Beginner Stitches for Your First Crochet Blanket
If you are new to crochet and are you looking for new crochet stitches to learn for blankets, then this stitch collection is for you. We've rounded up some of the best crochet stitches you can make beginner blankets with below.
Scroll on down to learn more about these easy crochet stitches that are all perfect to use when crocheting blankets.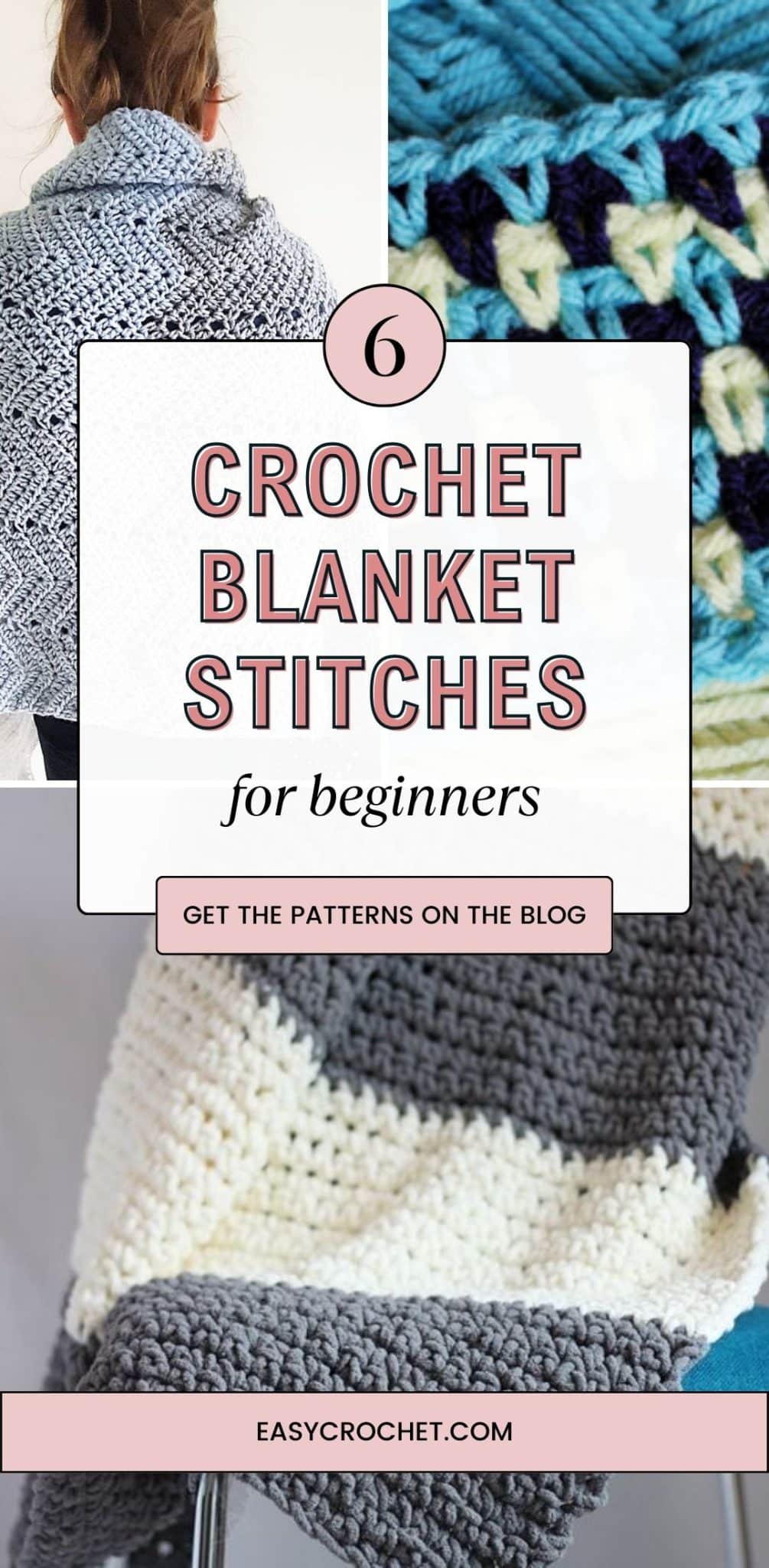 Easy Crochet Stitches for Blankets
With this list of seven of the best easy crochet stitches for blankets, you will have a never-ending list of ideas to get started on your crochet blanket collection!
I've rounded up my favorite crochet stitches to use in crochet throws, blankets, and more! These crochet blanket stitches are all easy and work up beautifully in designs.
From crochet stitches for baby blankets to stitches for a crocheted throw for your couch, you can't go wrong with this list!
Read on down to learn some different crochet stitches for blankets!
If you have a suggestion for a blanket crochet stitch that I may have missed, please leave a comment.
Happy Crocheting
Beginner-Friendly Crochet Stitches for Blankets
Explore this collection of the best beginner crochet stitches for blankets and start crocheting a blanket today! Each one of these blanket stitches is easy to learn and great for newer crocheters. Enjoy.
1. Blanket Stitch Crochet Stitch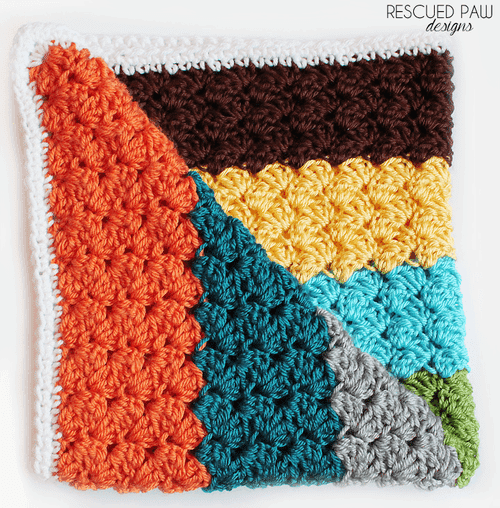 The blanket crochet stitch is one of the best crochet stitches for baby blankets! This stitch combination creates a beautiful texture and uses basic stitches, which is always a plus! You can find free patterns using the blanket stitch pattern, such as this color-blocked blanket and this crochet baby blanket!
---
2. Spike Stitch Crochet Stitch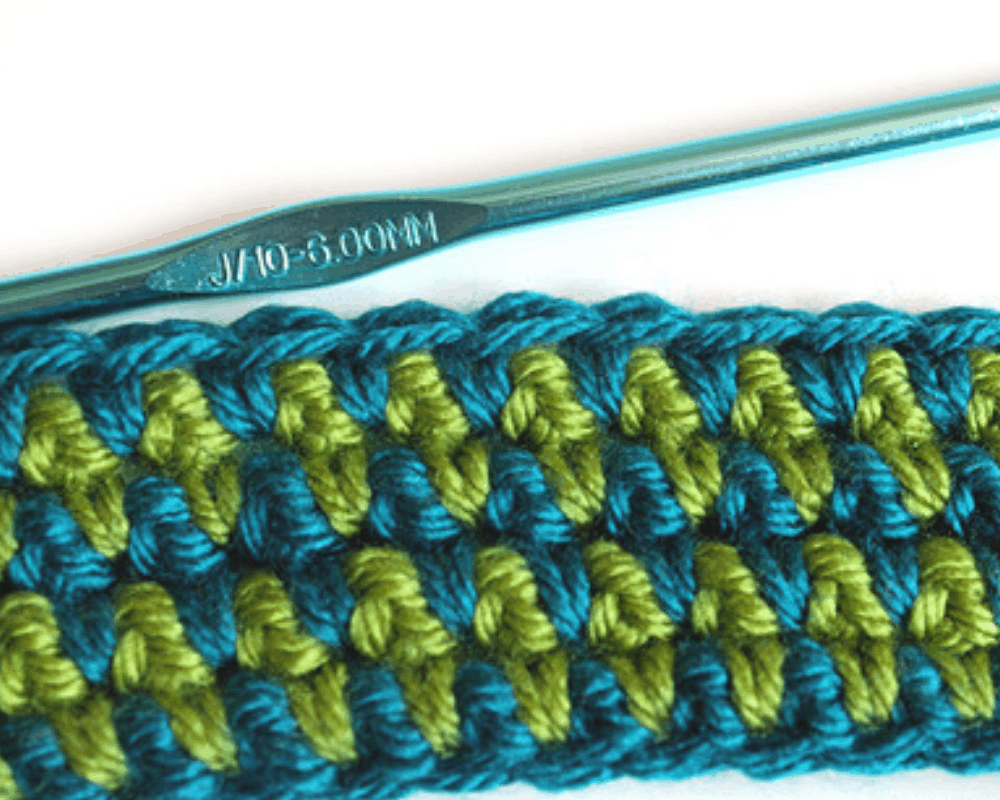 The Spike Stitch is an easy technique that creates excellent looking texture and adds interest to almost any design. Once you try this unique looking stitch, you will see why it is the best crochet stitch for blanket designs!
You can find free patterns using the Spike Stitch pattern, such as the spike stitch dishcloth.
---
3. Sand Stitch Crochet Stitch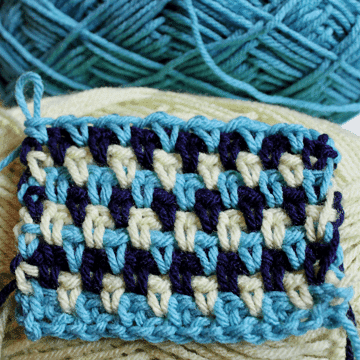 The sand stitch is a great crochet stitch to showcase yarn colors that are bold and scream for attention! If you love color, then this stitch is for you! This stitch is also known as the moss stitch, granite stitch and linen stitch.
Find free patterns using the Sand Stitch tutorial, such as the Jane Throw Blanket, which is excellent for beginners!
---
4. Single Crochet Chevron Stitch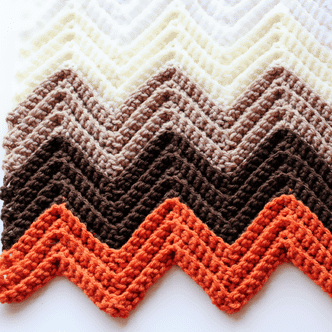 The single crochet chevron stitch is so easy to learn and works up into a beautiful crochet blanket throw in no time at all!
Find the free single crochet in the back loop chevron blanket pattern here.
---
5. Ripple Crochet Stitch
If you're looking to crochet a blanket with a wave-like design, the ripple stitch is definitely worth trying out. It creates this really cool, rippling pattern that's both eye-catching and cozy.
For a splash of inspiration, take a look at the Ombre Ripple Blanket. It showcases just how awesome the ripple stitch can look, especially when you use ombre yarn to make those waves really stand out!
---
6. Single Crochet Stitch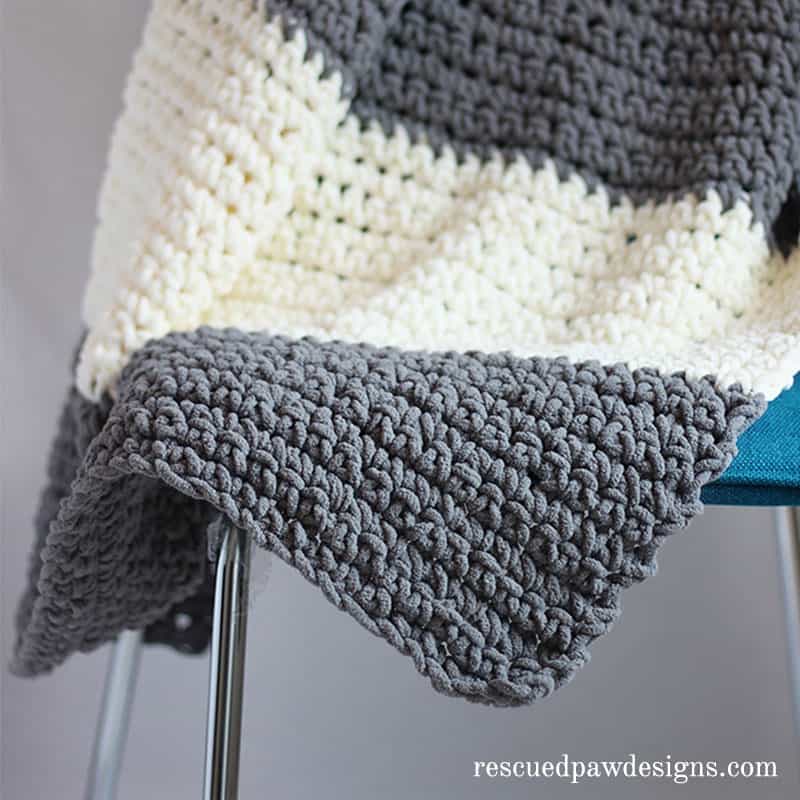 Another favorite and the easiest of all these unique crochet stitches for blankets is the single crochet stitch! If you are looking for a quick stitch then the single crochet is the fastest crochet stitch for blanket designs as a beginner, no question.
Once you try the single crochet, you could also move on to other basic crochet stitches like the half double crochet and double crochet stitches as well.
If you want to try your hand at the fastest crochet stitch, then be sure to check out the Granite Throw Blanket. This blanket pattern only uses single crochets and is a perfect blanket for beginner crocheters!
---
That's it For Blanket Crochet Stitches!
You have seen 6 of the best crochet blanket stitches, all of which are different and fun to try! Each of the stitches above would be good crochet stitches for blankets! If you are looking for even more stitches for blankets, like a double crochet stitch or the waffle stitch, you should read about the top crochet stitches for blankets.
I'd also suggest taking a look at the seven best crochet stitches for scarves too!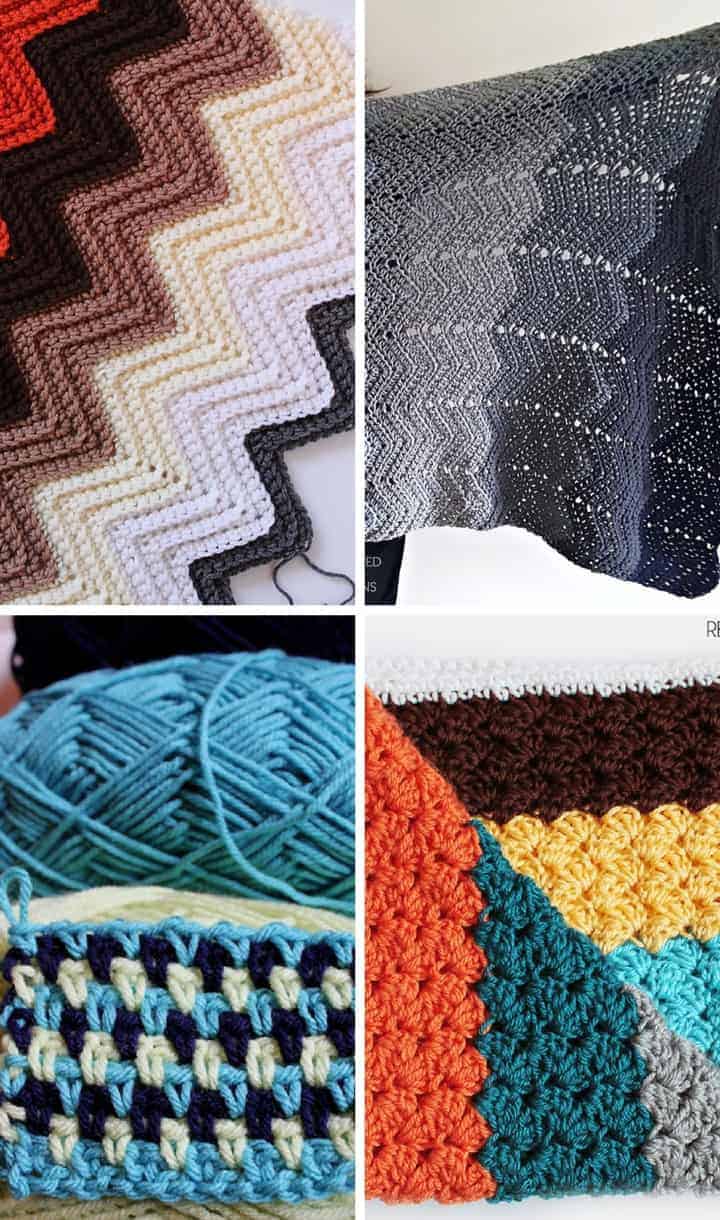 If you decide to crochet up a blanket with one of these stitches, be sure to share with me on Instagram or Facebook. I'd LOVE to see what you make.
Happy Crochet Blanket Making.

More Crochet Stitches for Blanket Patterns & Stitch Tutorials
Free Crochet Blanket Patterns