13+ Easy One Skein Crochet Patterns
Are you looking for a quick crochet project but only have one skein of yarn available? This collection highlights some of the best one skein crochet patterns you can make! With just one skein of yarn or less you can make some fantastic crochet designs that take little time!
Keep on reading to learn more about all these simple crochet patterns below.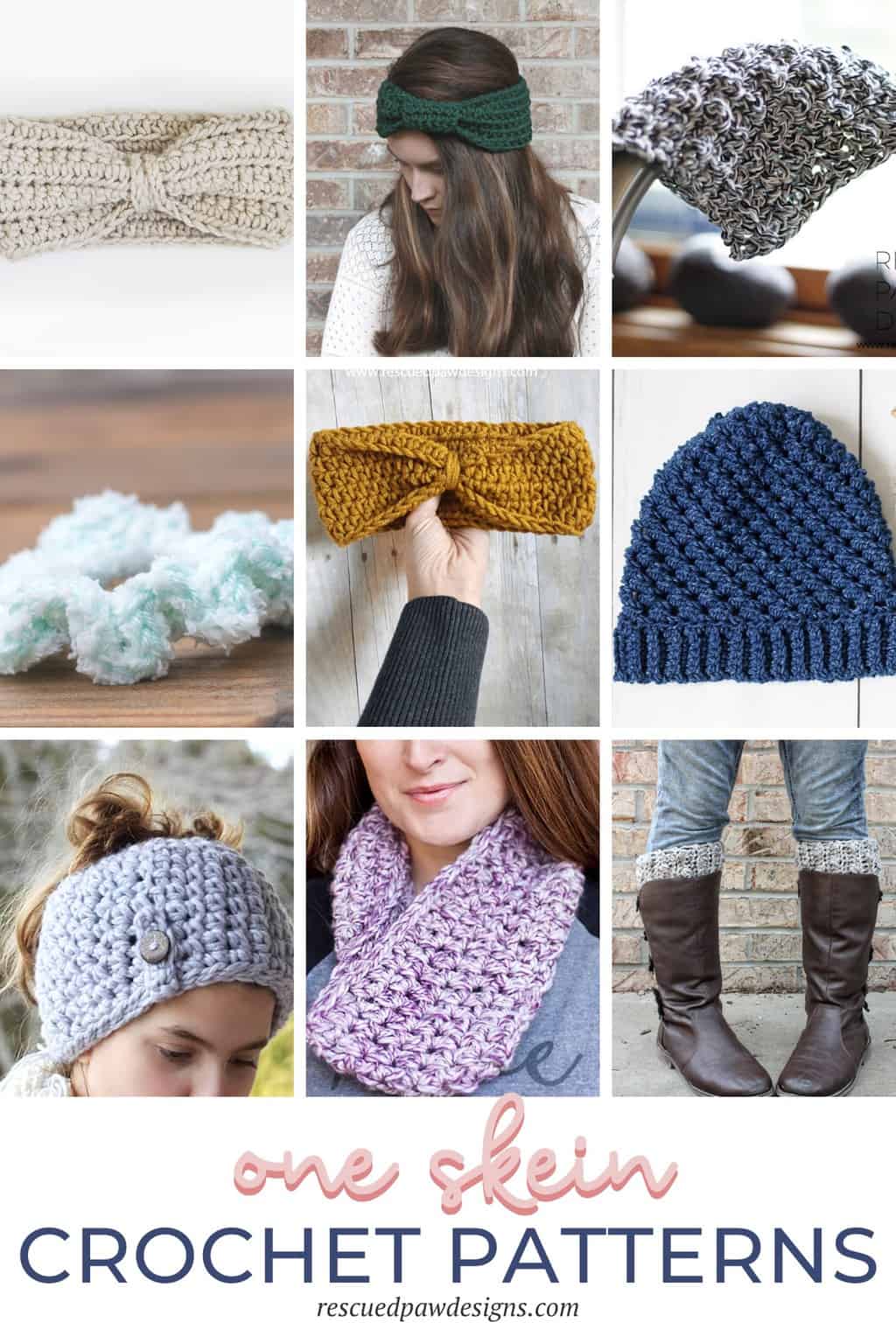 If you'd like to tackle a crochet pattern that uses more yarn, then look through the Easy Crochet crochet pattern archives for access to over 350 FREE patterns!
I hope you enjoy this list of ONE skein crochet patterns and projects!
Happy Crocheting!
Yarn That is Perfect for One Skein Patterns
Make sure you have a hook and yarn handy! Each of these simple crochet pattern will have a suggestion for the hook, yarn, and whatever else you may need listed in the directions.
My favorite yarns are listed below, Hometown USA and Wool-Ease Thick & Quick which are both from Lion Brand Yarn! You can click on the yarn images to learn even more about them.
Recommended Yarn
Scroll on down to find thirteen patterns ranging from hats, scarves, and headbands that only use one skein of yarn or less. Most of these patterns are beginner-friendly and take little time to crochet, which makes them perfect if you are looking for a quick project pick me up! Enjoy!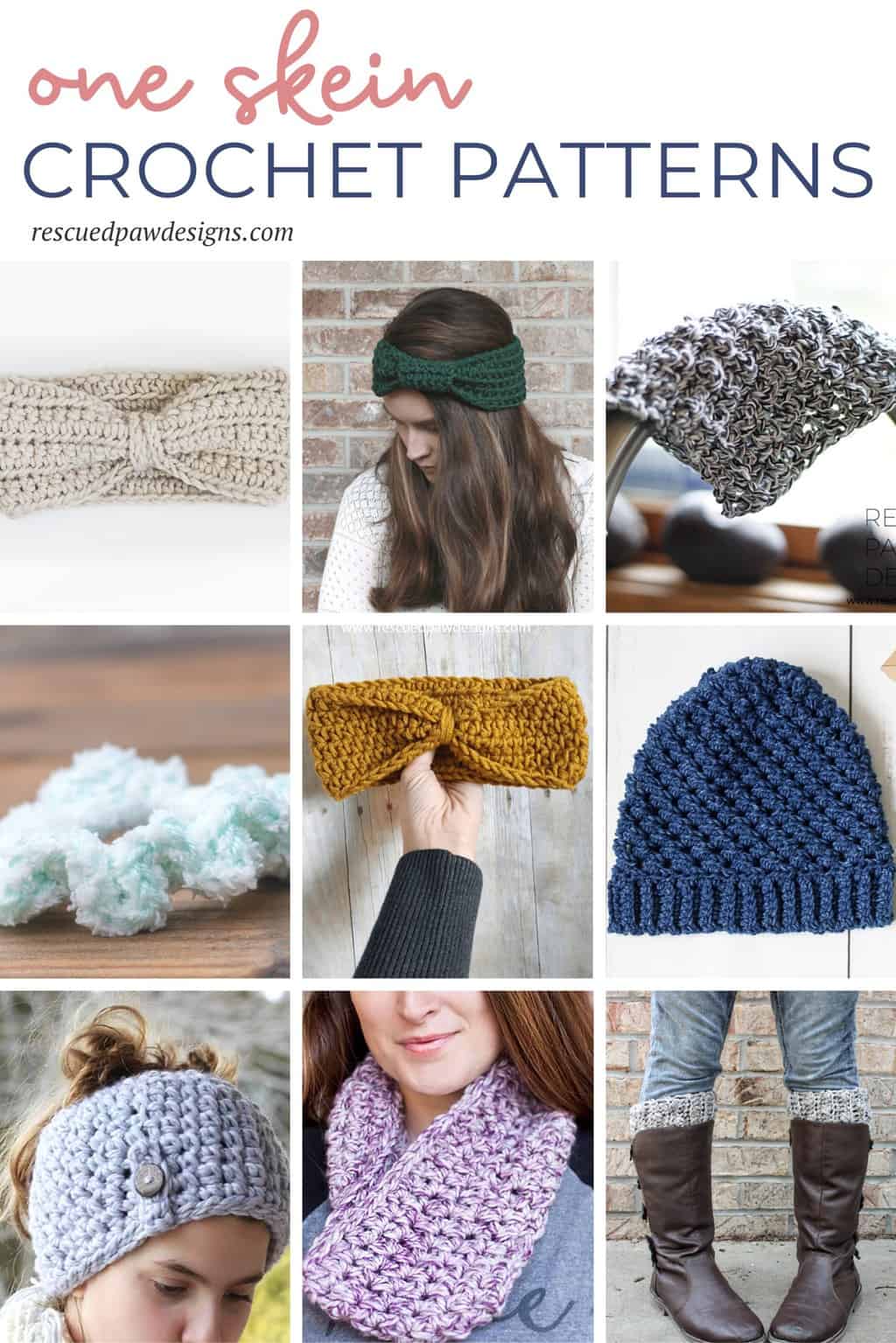 13+ Easy Crochet One Skein Projects
---

After you look through this one skein pattern list be sure to let me know which is your favorite crochet project!
If you do make one be sure to share it with the Easy Crochet Community in our Facebook group!
You May Also Like These Crochet Patterns