Bernat Blanket Free Crochet Baby Blanket Pattern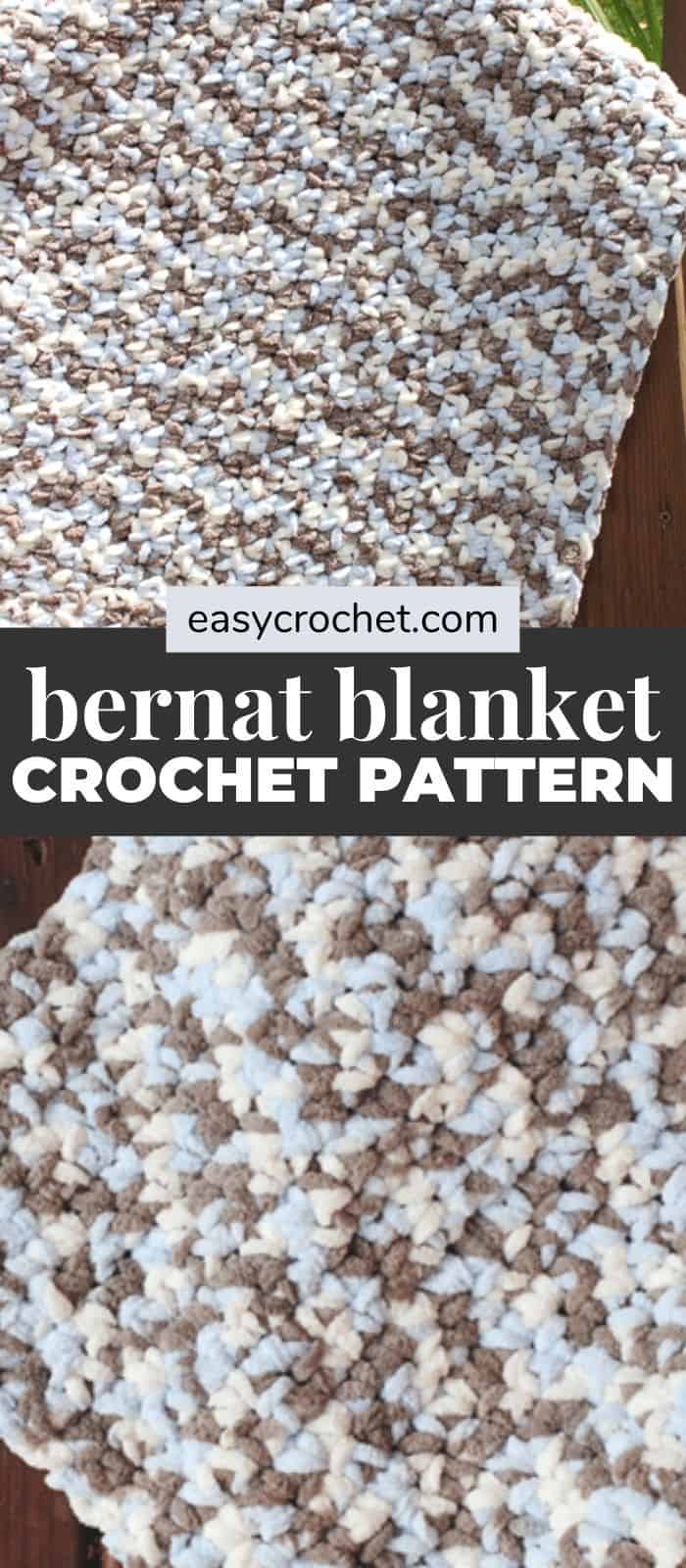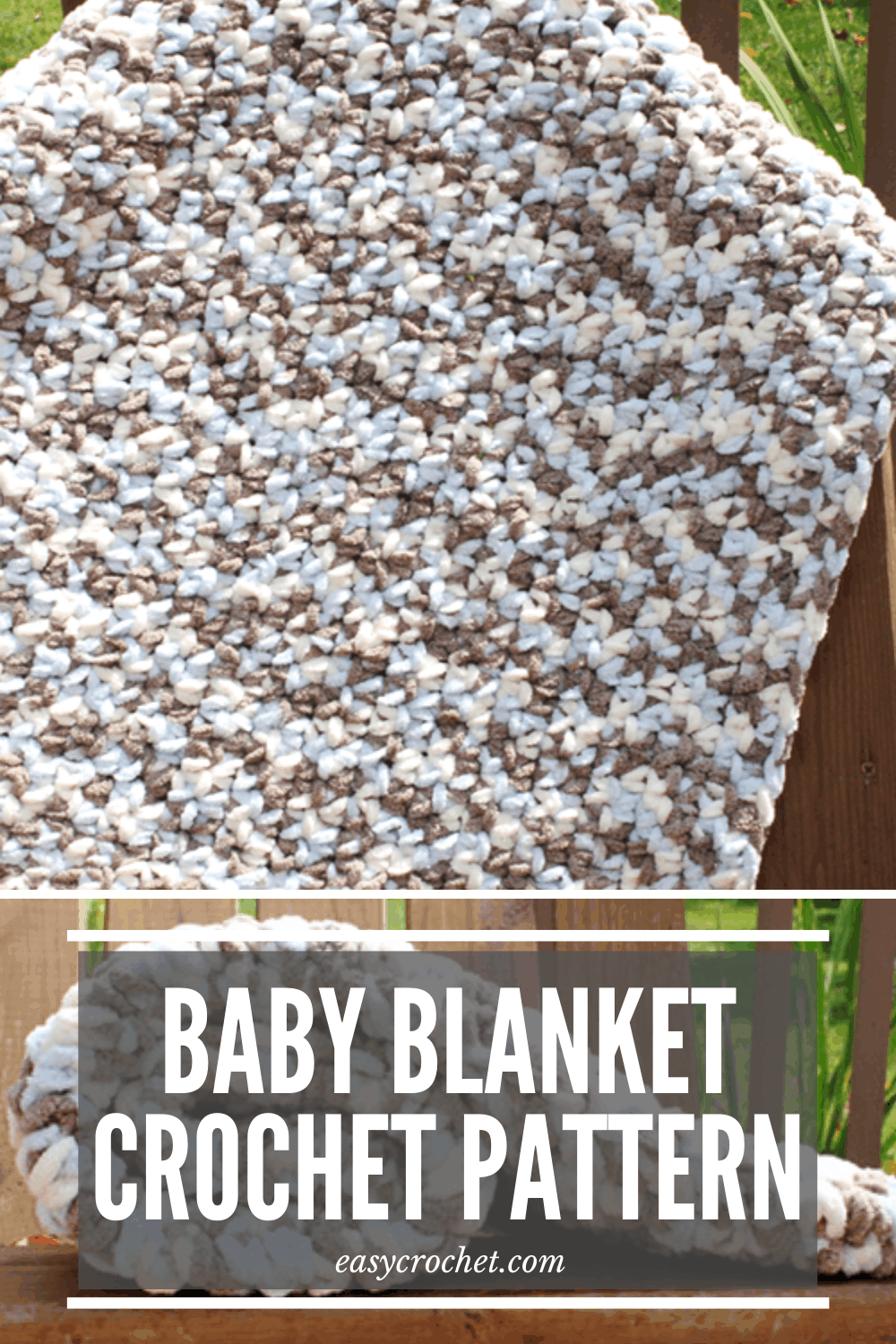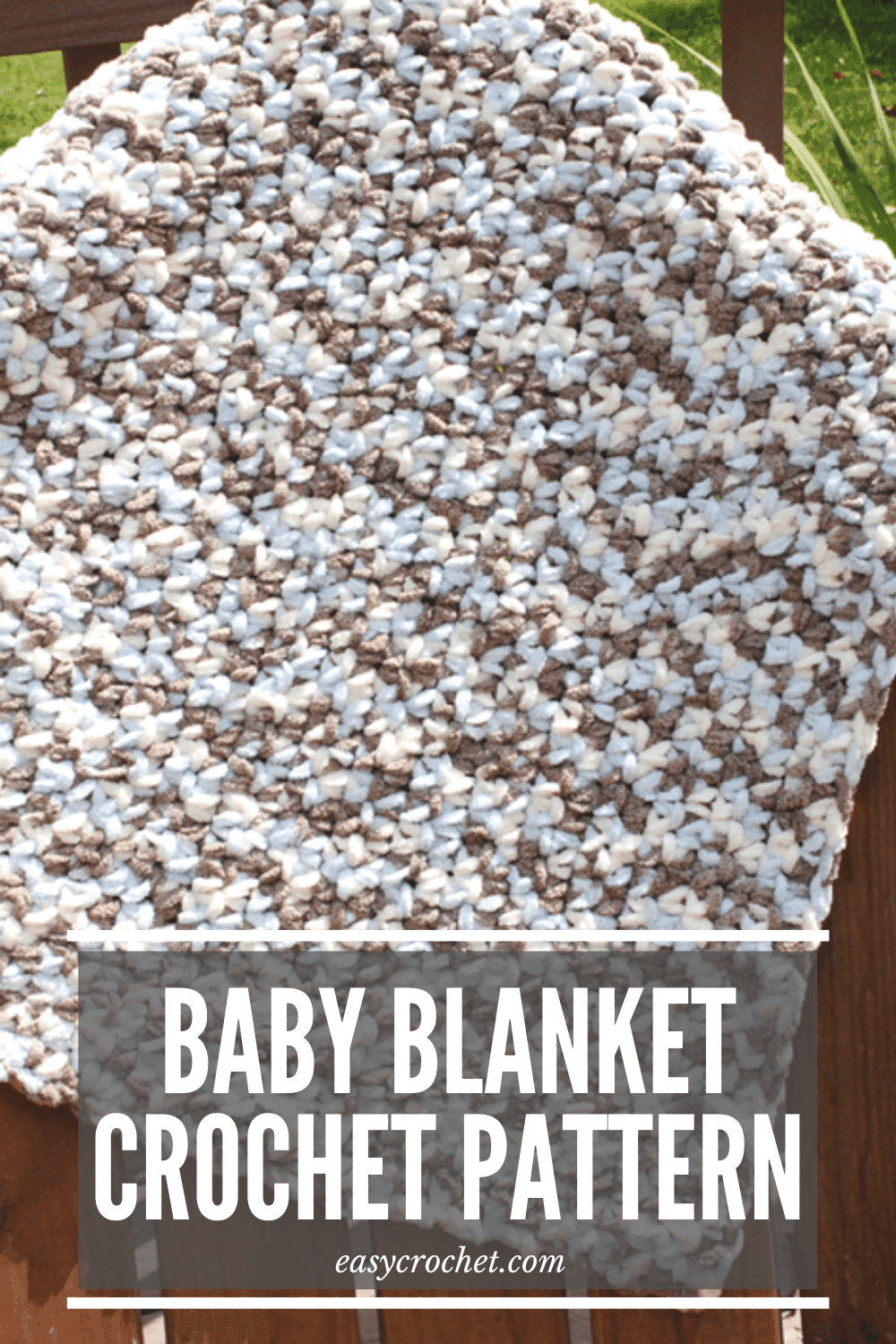 Are you looking for a free & easy crochet baby blanket pattern? I can help! This simple design is perfect to crochet if you are new to crochet or would just like a super easy baby blanket project to make!
Read on down to learn how to make your very own simple stitch baby blanket or purchase the ready to print AD-FREE PDF in the EC shop that includes four different baby blanket sizes.
Do you want to make more than one baby blanket? Explore the crochet blanket archives here on Easy Crochet! I am so excited for you to try this pattern! Happy Crocheting!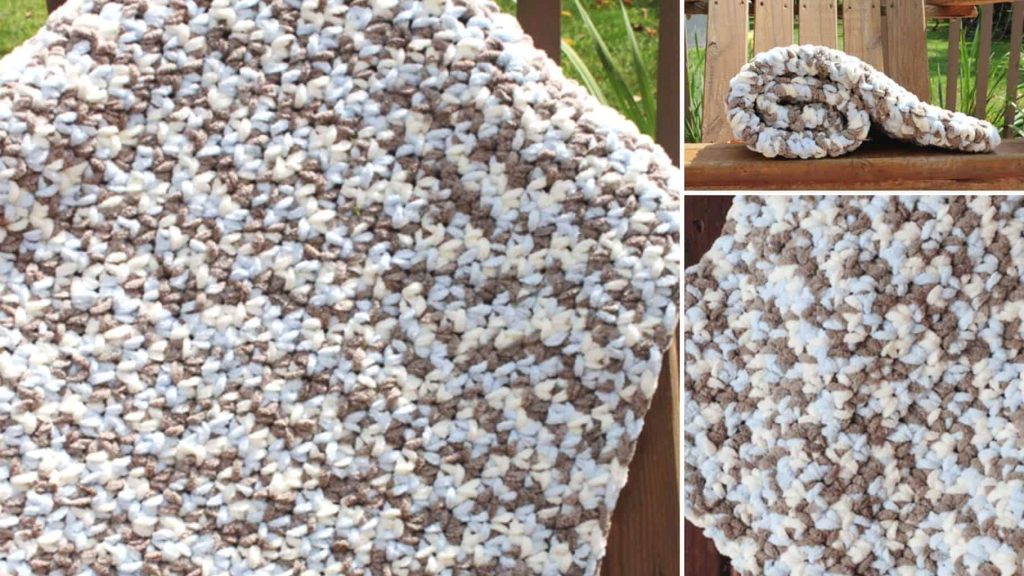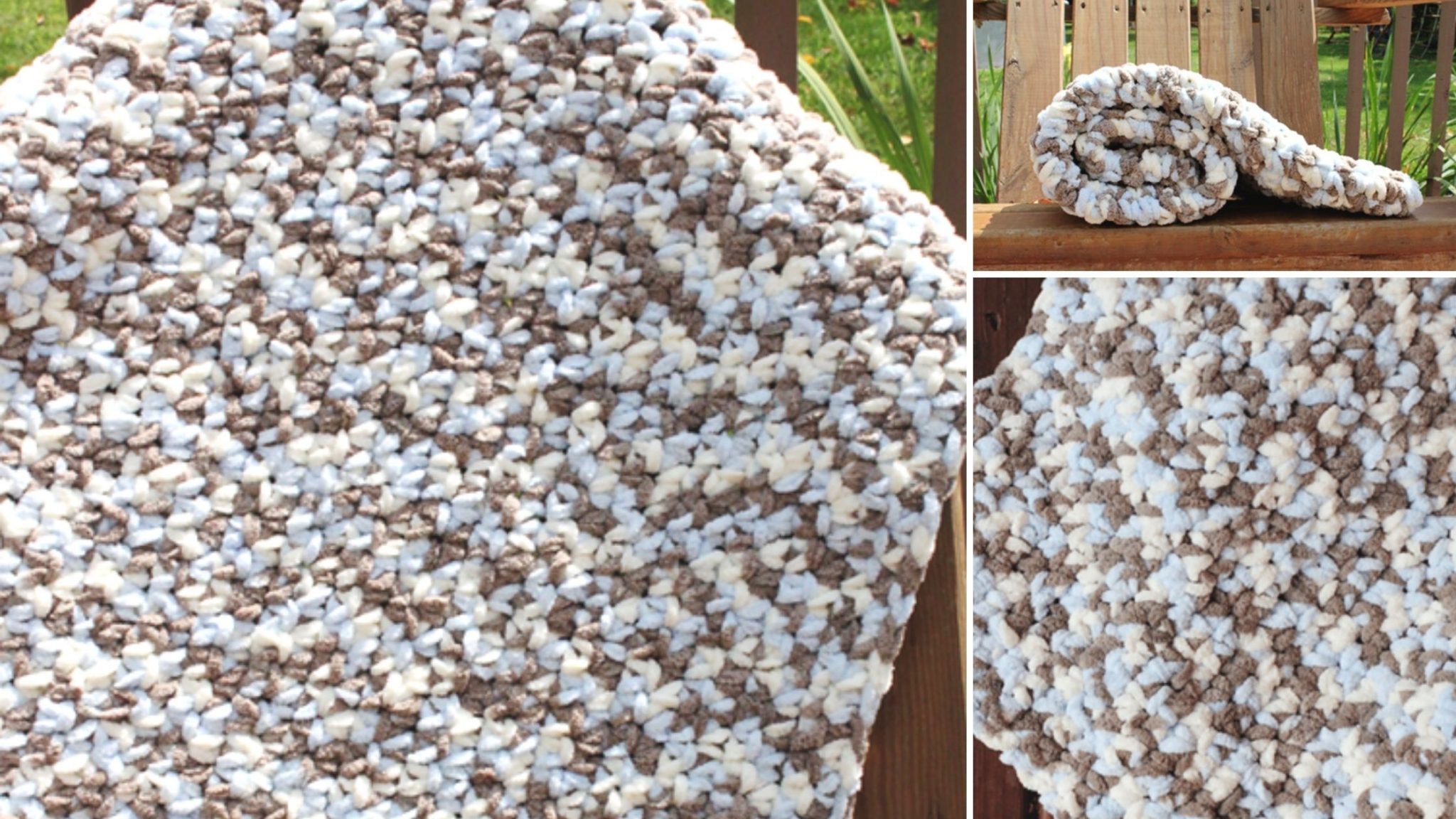 Easy Beginner Baby Blanket to Crochet
This crochet blanket pattern is straightforward and works up superfast! Mainly because of the simple crochet stitches it uses, which means it's a great beginner-friendly project which makes for a great toddler or newborn baby blanket.
Read down to find the free crochet pattern to get started on this simple to make baby blanket!
The Stitches for A Baby Blanket
When working with this chunky yarn, I found that single crochet stitches are the best to use. A bigger crochet stitch could leave holes in the blanket that little fingers could slip through and not be as warm.
Single Crochet (sc):
Insert hook from front to back in the second chain from the hook or designated stitch
Bring the yarn over (Yo) the hook and pull the yarn back through the chain (or stitch) from back to front (2 loops on hook).
Yo and pull through both loops on the hook.
Single Crochet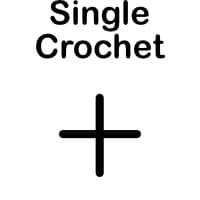 Patterns Using This Stitch →
Plus, single crochets are super easy to crochet up, which is great for a baby blanket since it works up fast.
The Perfect Yarn for Baby Crochet Blankets
The best chunky yarn to use for a baby blanket pattern is Bernat Blanket Yarn, a chenille-style yarn that makes some amazingly soft blankets! I knew when I saw this brand; it was going to be perfect for a crocheted baby blanket because of the soft texture of this yarn!
Bernat Baby Blanket Yarn
I chose to use the color Little Cosmos in the Bernat Baby Blanket line because of the mixture of blues, browns, and creams.
It is the perfect blend of colors for a blanket. If you prefer a different color of yarn, Yarnspirations, the parent company of Bernat Yarn has many beautiful colors to pick from for your blanket. You won't be disappointed!
This baby yarn is one of the squishiest yarns you can use, and I highly recommend it for a baby blanket – knit or crochet since it can be machine washed, soft and is easy to find.
This polyester yarn has a soft cushion feel to it and is free of harmful substances, which makes it perfect for a baby's sensitive skin.
It is considered a bulky six yarn and is extremely fast to work up in all types of projects like booties, garments and especially in a baby blanket! I promise you will love this yarn!
Take a look at the Bernat Baby Blanket Yarn below!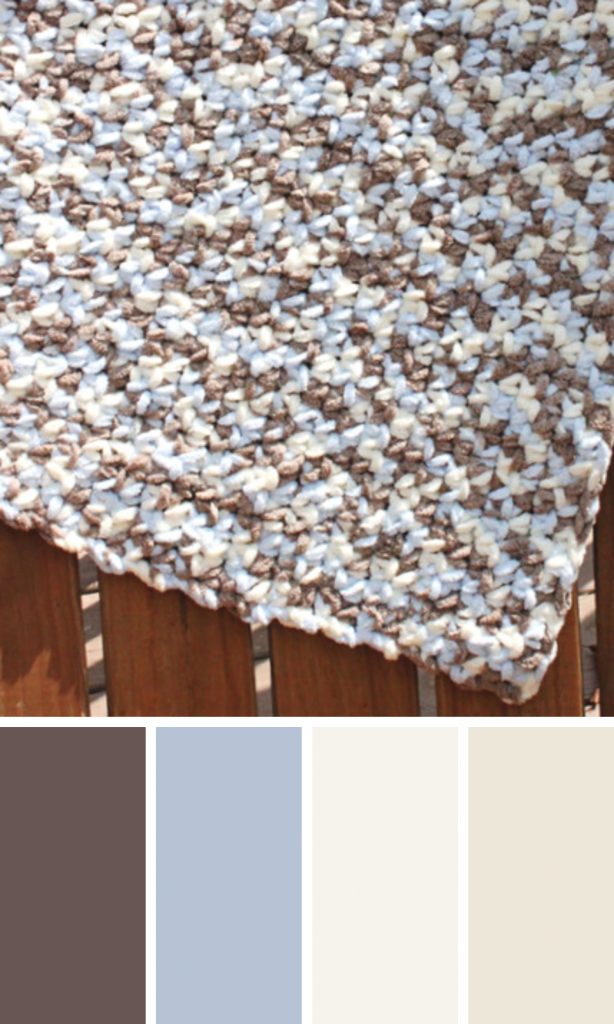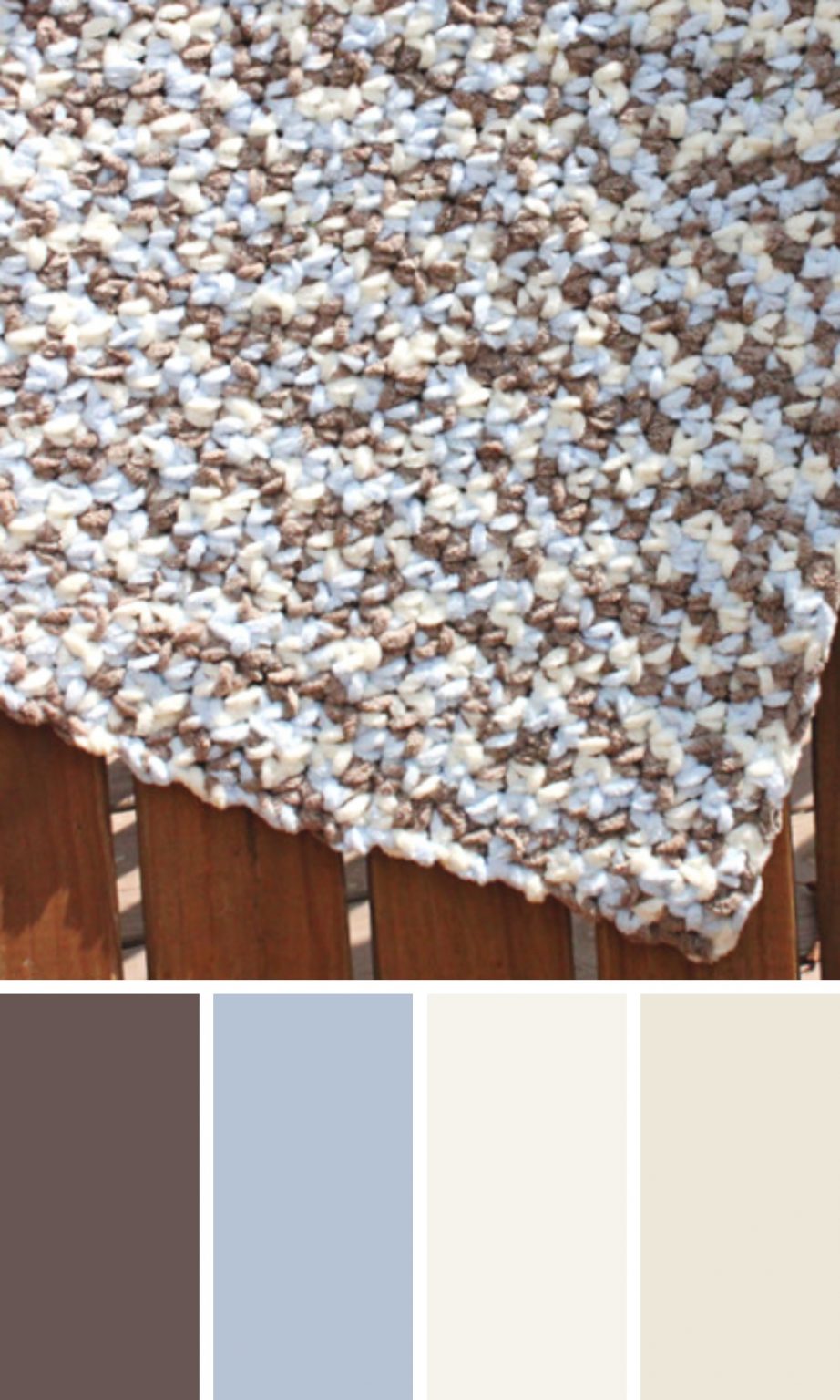 How to Resize a Baby Blanket
If you want a different size, then feel free to adjust it to make the blanket smaller or larger by using any number starting chain.
I used a started chain of 54 for this blanket because I found it to be the perfect size for a quick car seat baby blanket or stroller baby blanket when heading outside!
Baby Blanket PDF with More Sizes
To make it easy, I also have a PDF version of this pattern available that shows you how to make four different baby sizes; lovey, stroller, receiving and baby!
Ready to get started on this beginner-friendly blanket? Read on down to find the full crochet baby blanket pattern below, or save to Pinterest to make later!
Happy Crochet Baby Blanket Making!
Crochet Baby Blanket Pattern
Skill Level: Basic
Materials
Finished Size
Approximately 35″ Height X 30″ Width (89 x 76 cm)
Crochet Gauge
7 Single Crochets x 5 rows = 4 inches
Notes
Written in standard US terms
Change the size by using any number starting chain and refer to the blanket size chart for reference.
The Ch 1 at the beginning of the blanket doe not count as st.
If you'd like to use a different size yarn weight than suggested, then our Blanket Resizing Calculator can help.
Pattern Steps
Foundation Row: Chain 54. In the second chain from hook single crochet, single crochet in every chain across, turn. (53)
Row 1: Chain 1, single crochet in second stitch from hook, single crochet in every stitch across, turn. (53)
Row 2 – 44: Repeat row 1
Finishing: Fasten off the yarn after Row 44 and weave in loose ends with a yarn needle.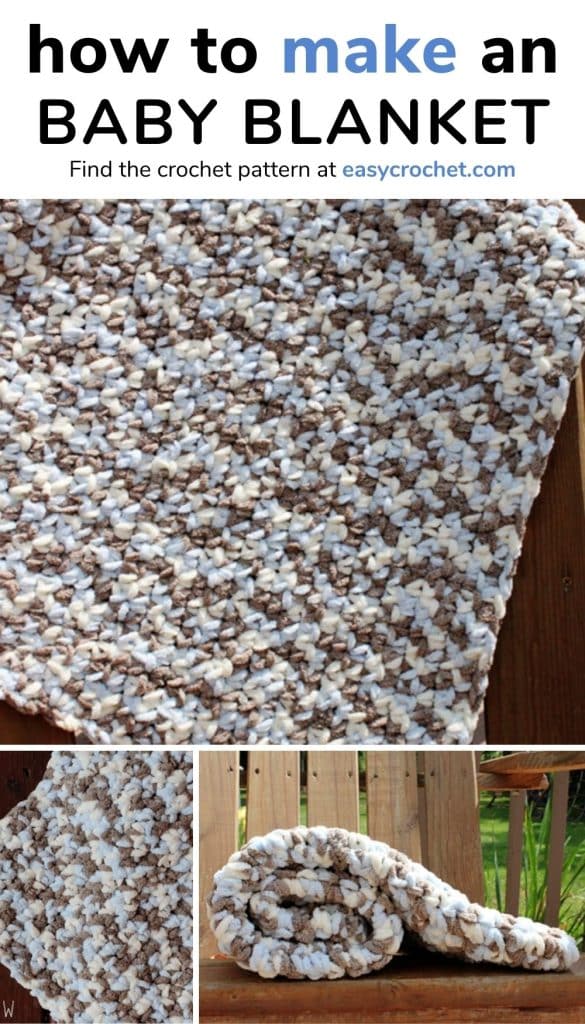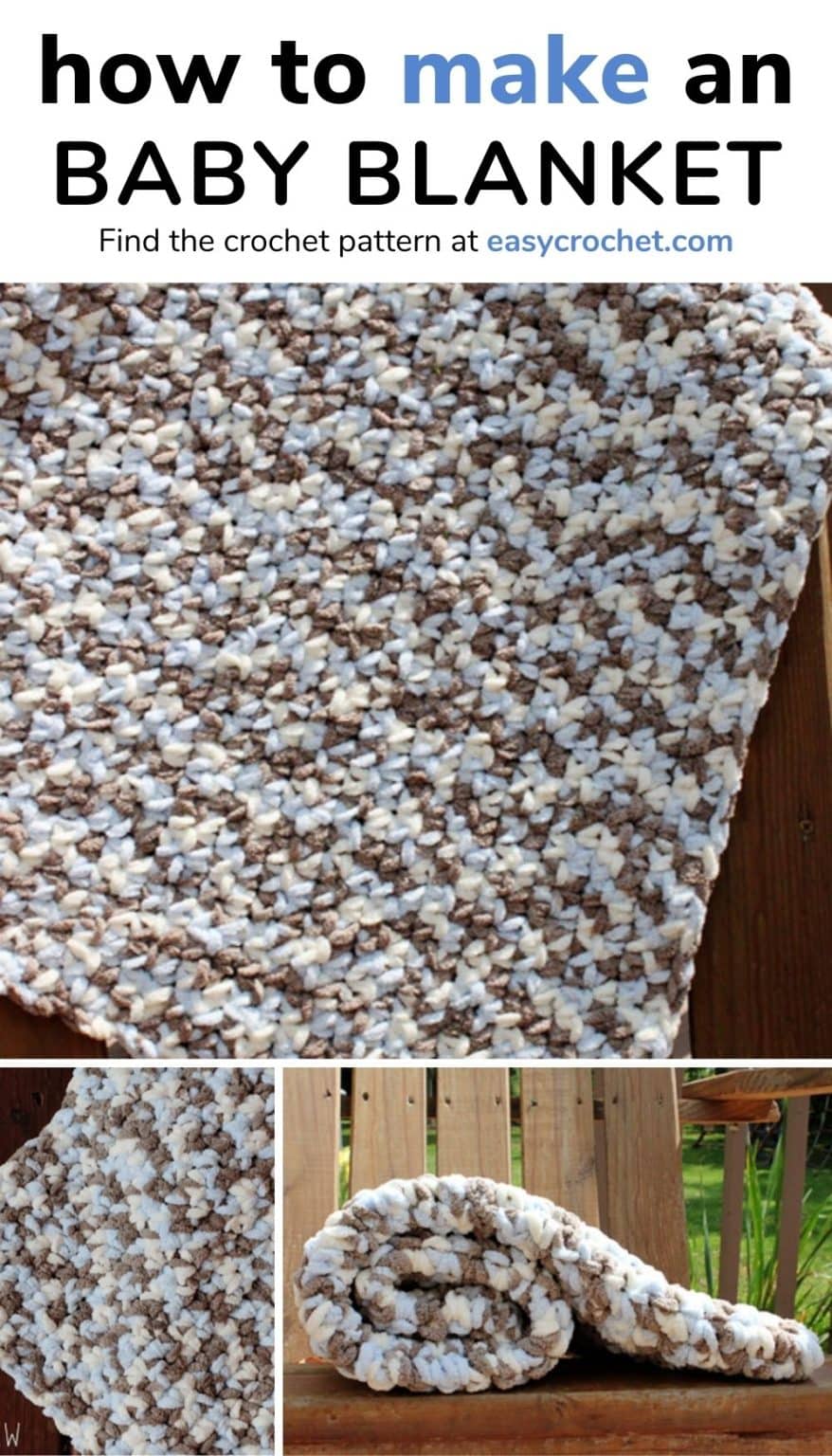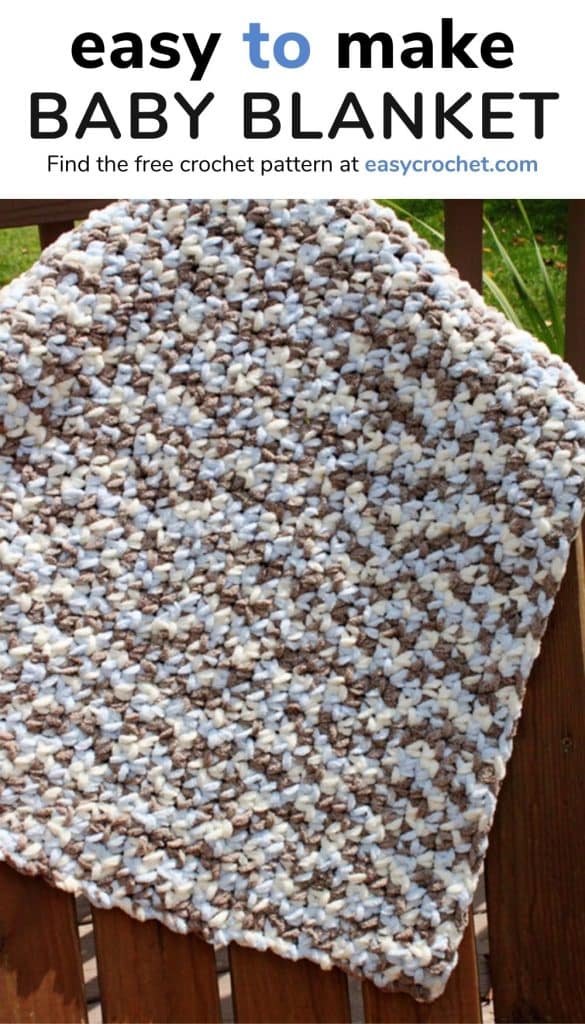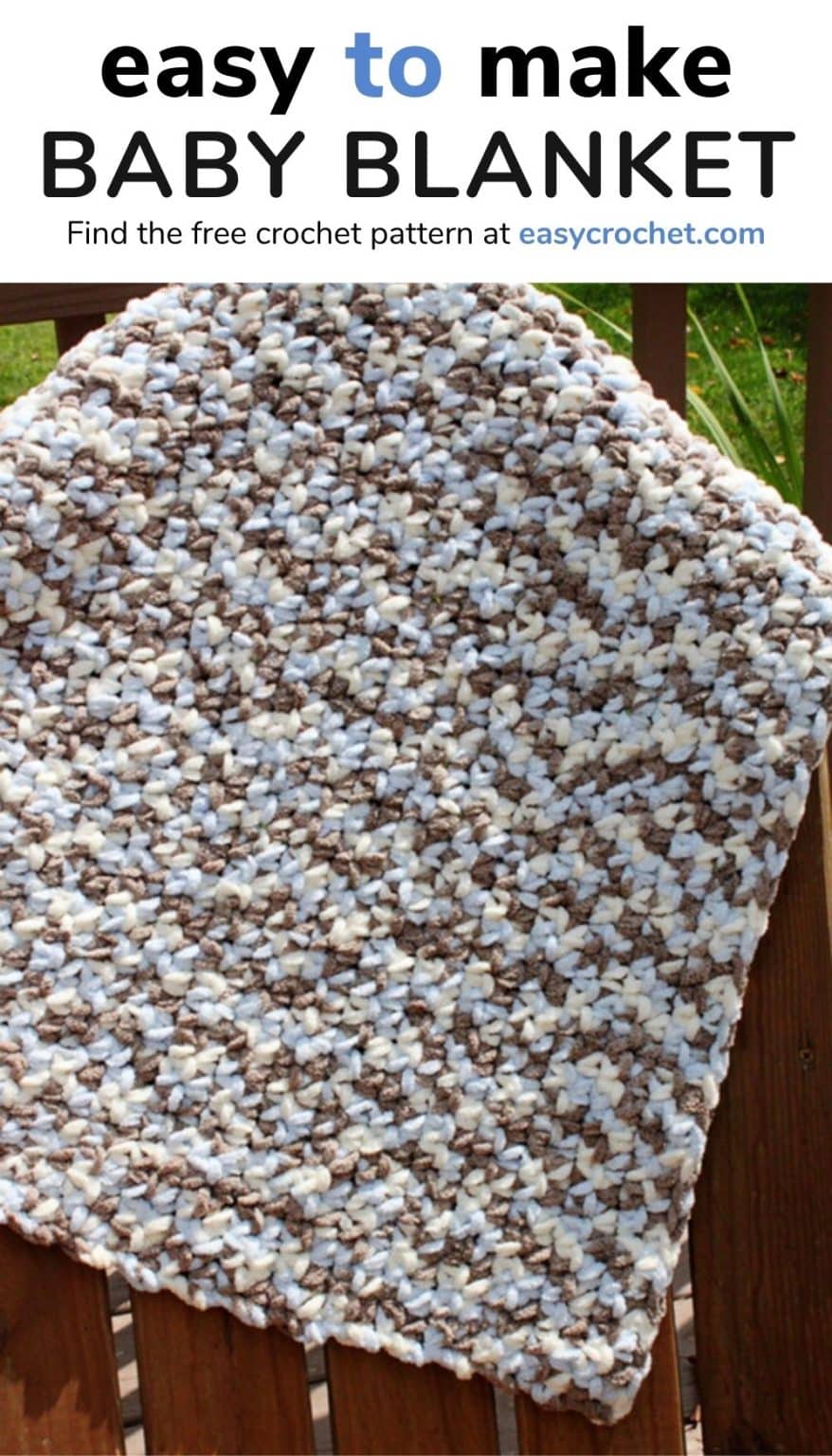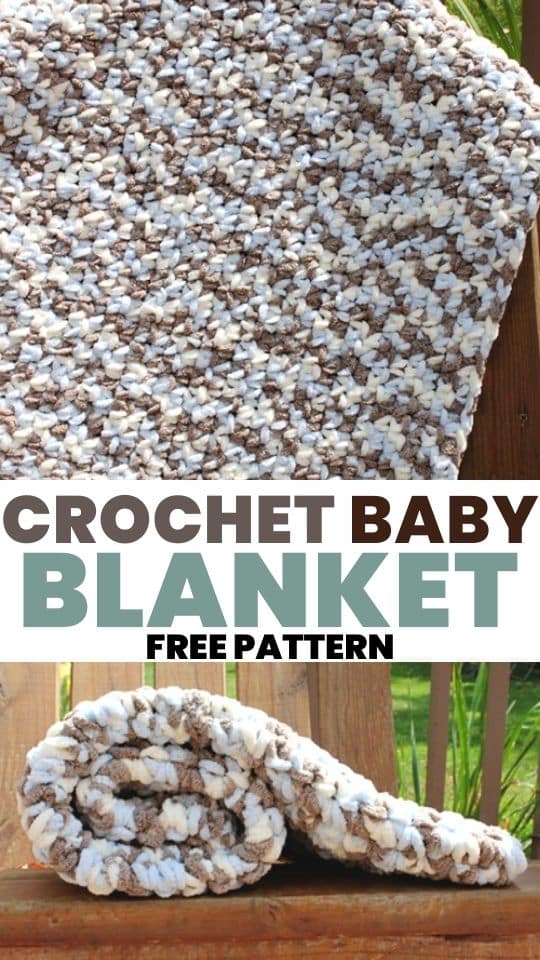 You are Done!
I gifted this to my sister for my newborn nephew at the time I wrote this post and still three years later (June 2017) it is holding up great for baby number two! So, I can guarantee that it will last for years to come! Promise!
That's it! I hope you enjoyed this free baby blanket pattern! Are you looking for me free crochet baby blanket patterns?
You may also like the Charlotte Crochet Blanket or the Baby Ripple Blanket patterns too!
More Free Crochet Baby Blanket Patterns