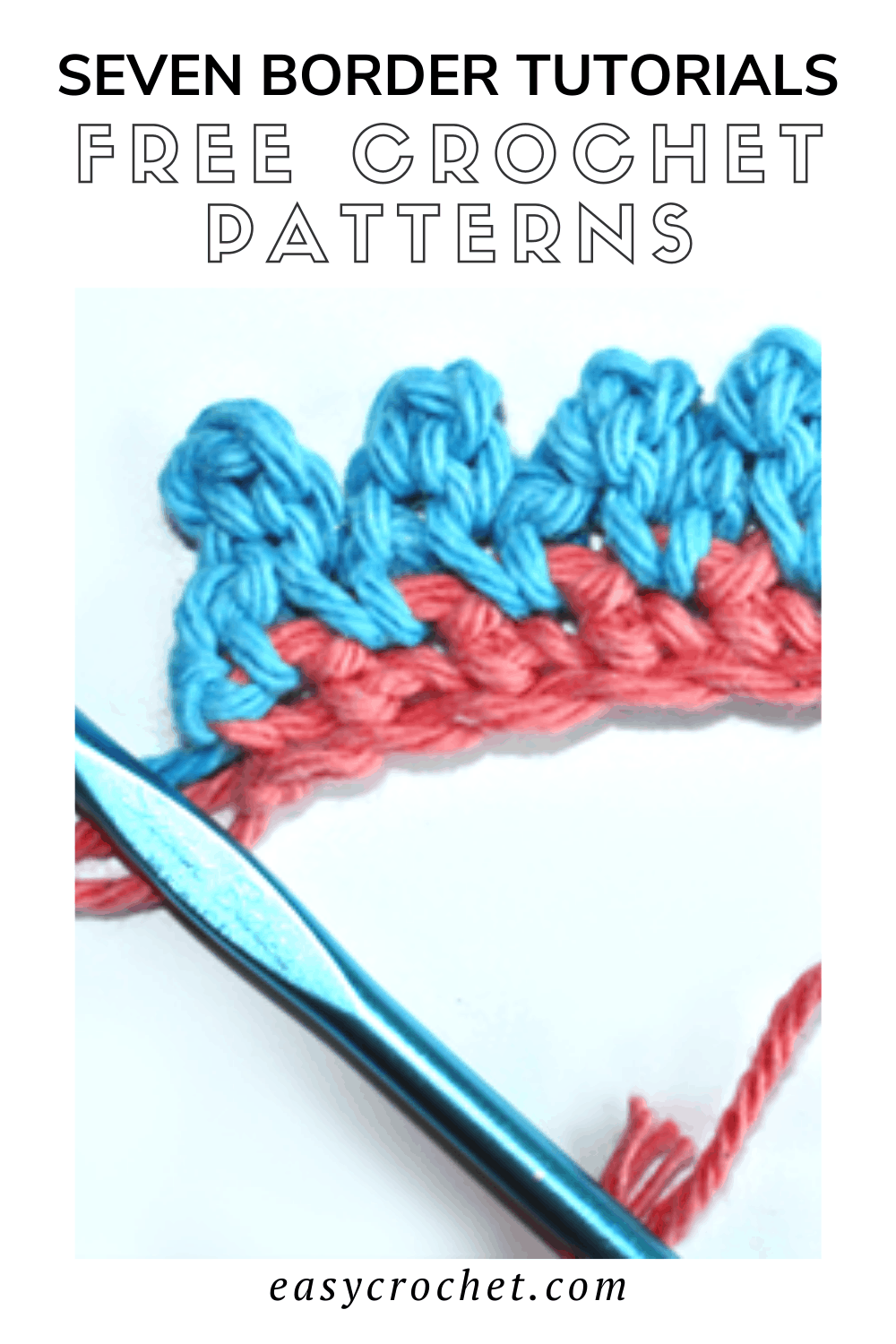 Are you looking for crochet border patterns for a crochet project like a baby blanket, afghan or throw blanket? Look no further! This list of seven simple blanket borders with a few unique borders mixed in are the perfect way to finish up a blanket project.
A crocheted border adds a finished edging to any blanket project to give it a clean, polished look. Read on down to find the free crochet blanket border tutorials that can be used on any type of crocheted blanket!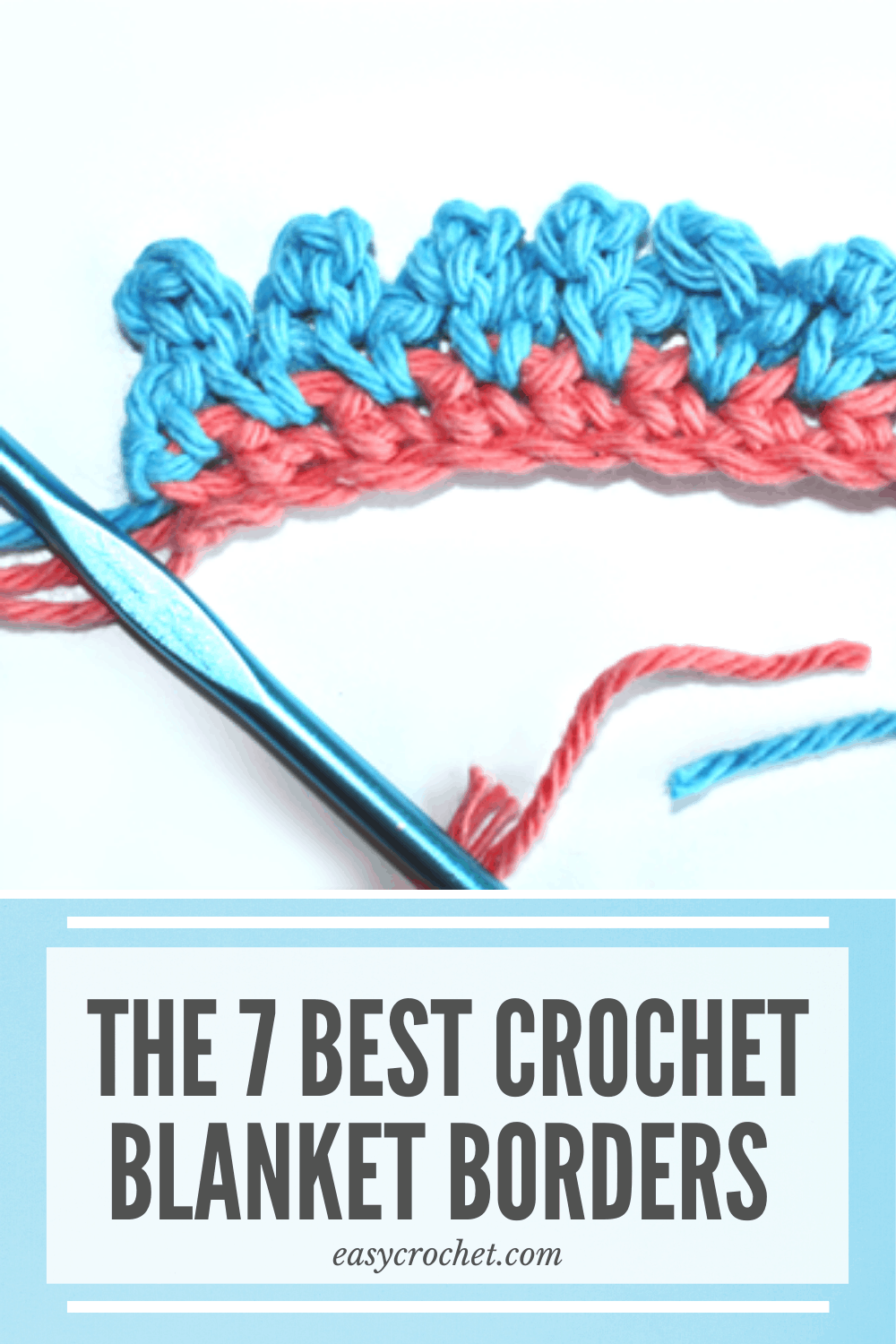 Why Should I Add a Border to a Crochet Blanket?
These border edging patterns are the perfect way to hide imperfections or mistakes, plus, they can add a clean finished look to almost any crochet afghans. Basically, it's just a quick and simple way to add a little something extra to a blanket project.
Top Reasons for Borders
Finished look to edges of blankets
Hide mistakes + imperfections
Add a contrasting color or different color to a blanket
Easy way to add texture to a blanket
Depending on the crochet blanket or blankets you are making, it may or may not call for a border. If the blanket doesn't require a border, you can still add one using one of the edging techniques shown below for a cleaner look.
Each simple crochet border tutorial below may require a certain stitch count to get the same outcome as shown, so keep this in mind when choosing a border for your afghan. Also, the border by be turn up differently than the tutorial if a different yarn or hook size is used.
Yarns For Crochet Borders
Sometimes in crochet patterns you may see a blanket pattern with a different color border. This is a great way to add an extra pop to any blanket design. You may also see from time to time a different weight of yarn being used to in borders because this can add texture plus interest!
After you take a look at the list be sure to let me know which blanket border edge is your favorite. You can let me know in the comments or over in the Easy Crochet Facebook group.
We are nice. Promise!
Take a look below are a few of my favorite yarns to use in blankets and borders, so scroll over them below to learn more.

The Best Crochet Borders for Blankets (All free!)
Use this collection of easy to learn blanket borders to complete your next crochet blanket project.
Camel Stitch Blanket Border Pattern
---
Picot Crochet Border Edging
---
Shell Crochet Edging + Border
---
Easy Ribbed Double Crochet Border
---
Flat + Simple Straight Border
---
Scalloped Crochet Border
---
Moss Stitch Crochet Border
---
Single Crochet Border
---
I hope you enjoyed these crocheted edgings and blanket border tutorials! Be sure to have a look at a few of my favorite crochet blanket patterns and squares below that you can add them to!
Free Crochet Blanket Patterns (all free patterns!)