Quick Crochet Blanket Borders (Fast & Easy)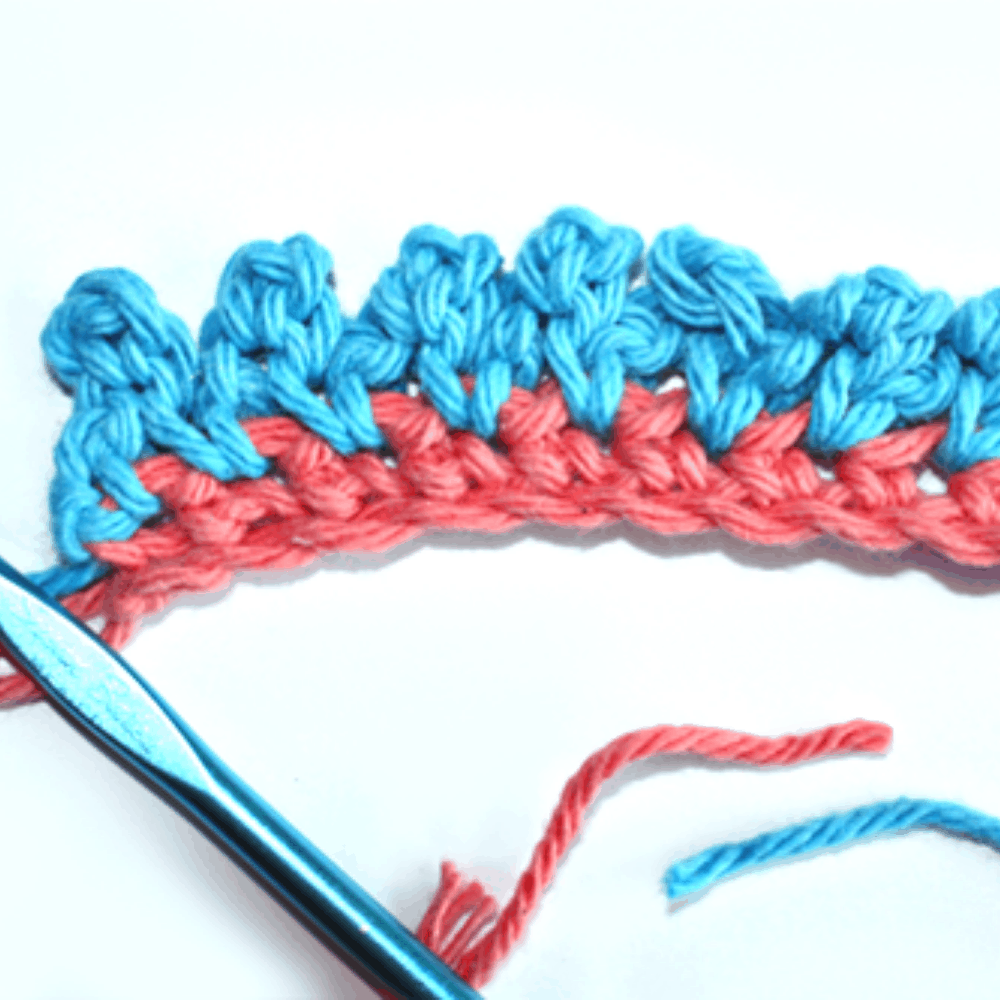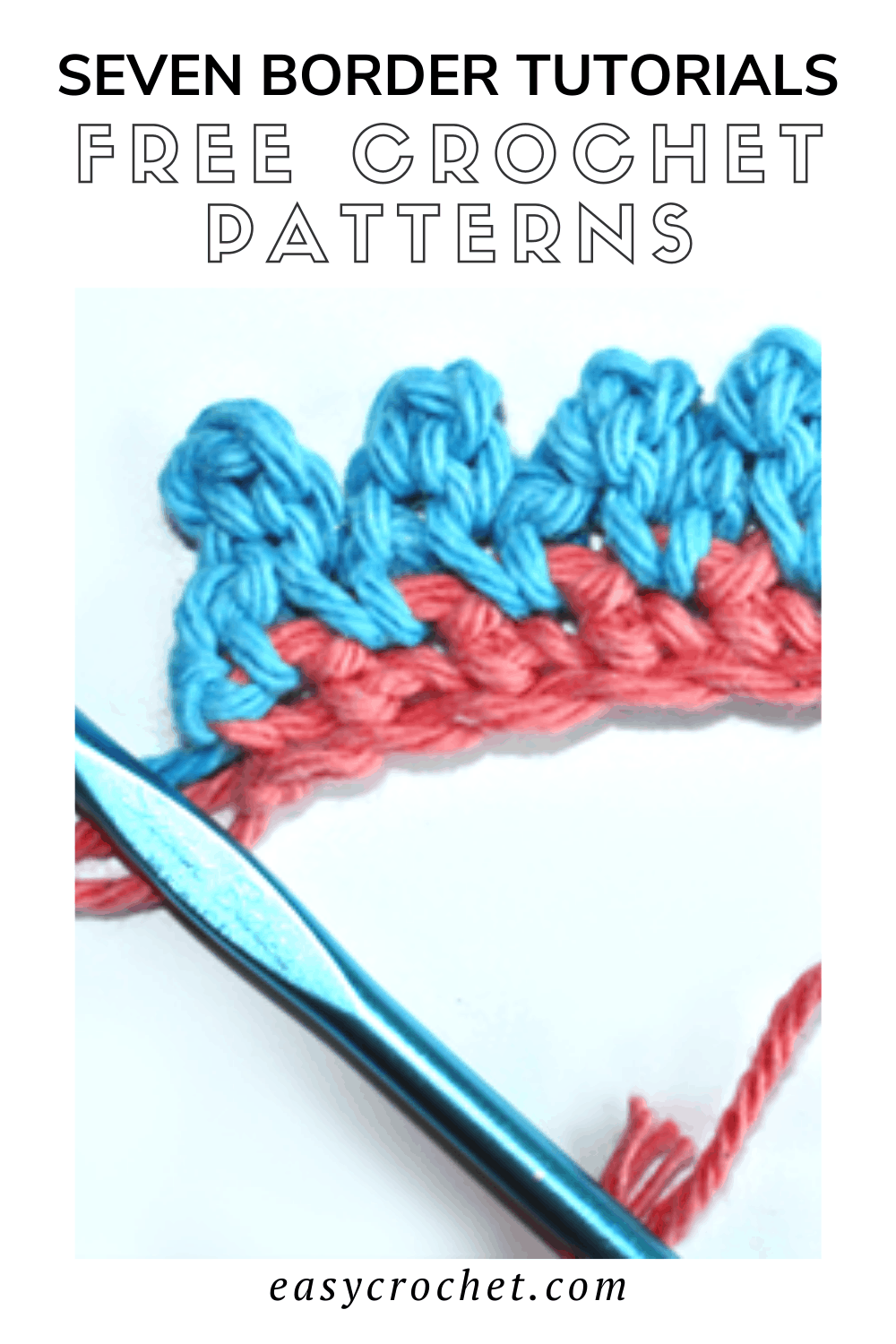 Are you looking for crochet border patterns and edgings for a crochet project like a baby blanket, afghan or throw blanket? Look no further!
This list of seven simple crochet borders and edgings with a few unique borders mixed in are the perfect way to finish a blanket project.
Read on down to find the free crochet blanket border tutorials that can be used on any type of crocheted blanket!
Why Should I Add a Border to a Crochet Blanket?
These border edging patterns are the perfect way to hide imperfections or mistakes, plus, they can add a clean finished look to almost any crochet afghan or blanket.
Why use a border? A crocheted stitch edging adds a finished edging to any blanket project to give it a clean, polished look. Basically, borders are just a quick and simple way to add a little something extra to a blanket or baby blanket project.
Depending on the crochet blanket you are making, it may or may not call for a border. If the blanket doesn't require a border, you can still add one using one of the edging techniques shown below for a cleaner look.
Each simple border pattern below may require a certain stitch count to get the same outcome as shown, so keep this in mind when choosing a border for your afghan.
Tip: The border may turn out differently than the tutorial when a different yarn or crochet hook size is used.
Stitches Used for Crochet Borders
To be honest, any crochet stitch can probably be used to create a blanket border. However, if you want the straightest, most efficient border pattern, you'll most likely want to use either the single (sc) or half double crochet (hdc) stitches. These two stitches will create the cleanest and smallest border around your crocheted blanket.
Yarns For Crochet Borders
The Best Crochet Borders for Blankets
Use this collection of easy to learn blanket borders to complete your next crochet blanket project.
Camel Stitch Blanket Border Pattern
---
Picot Crochet Border Edging
---
Shell Crochet Edging + Border
---
Easy Ribbed Double Crochet Border
---
Bobble Stitch Blanket Border
---
Flat & Simple Straight Border
---
Scalloped Crochet Border
---
Moss Stitch Crochet Border
---
Single Crochet Border
---
Crab Stitch Border
---
Slip Stitch Blanket Border
---
Puff Stitch Blanket Border
The Final Word
I hope you enjoyed these crocheted edgings and blanket border tutorials. There are so many ways to add borders to your crochet projects, each with its own technique, and use case. We touched on only a few that are out there, but these are the easiest to understand for someone just beginning.
Free Crochet Blanket Patterns
Now it is time to take your newly found crochet bordering skills and use them on a new blanket. Here are a list of free blanket patterns — all of which would look fantastic with a simple border around the outside.