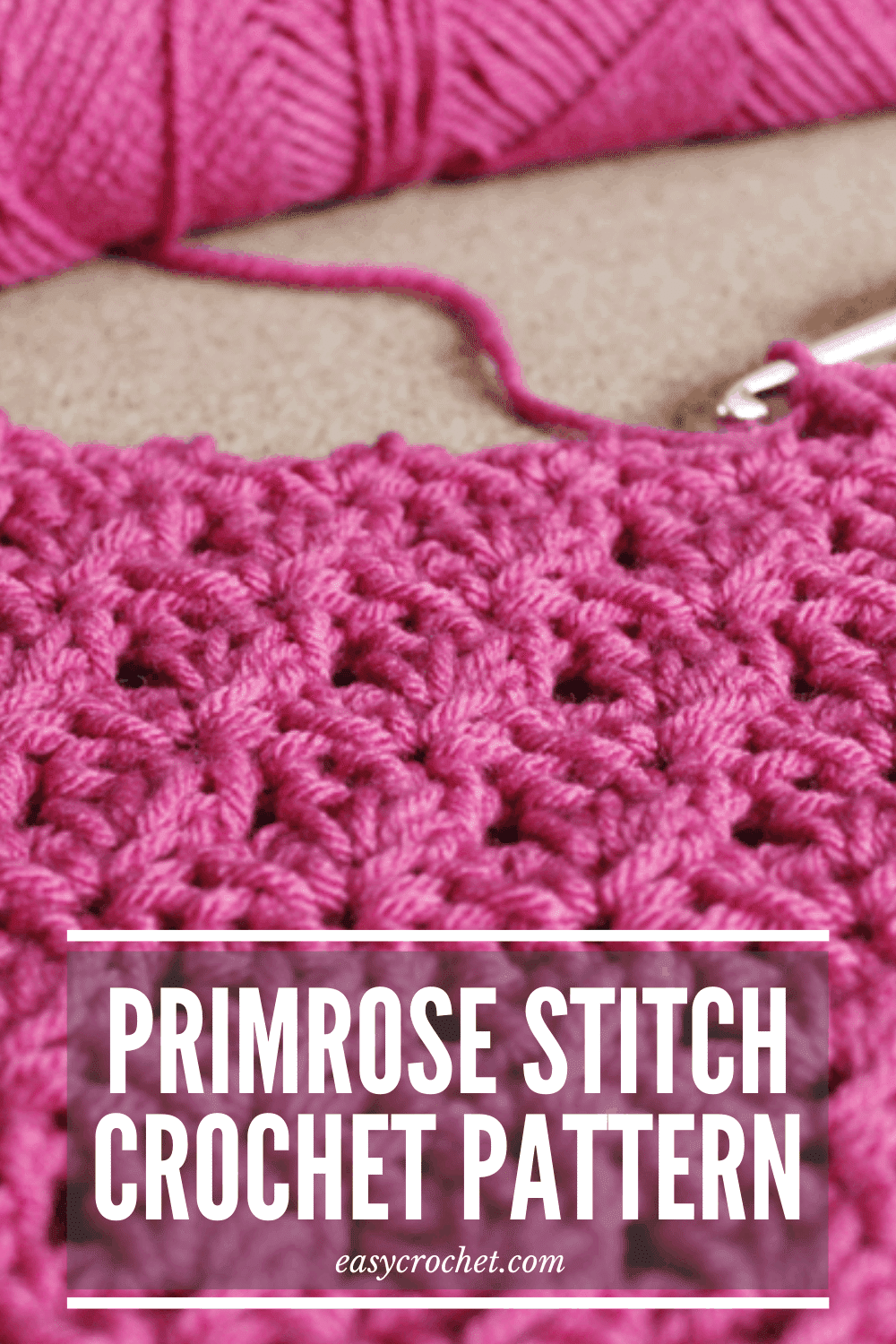 The crochet primrose stitch is a relatively easy stitch to learn and perfect for beginners!
Want to know more? Read on down to learn how to crochet the primrose stitch to create a beautiful texture in any crochet project!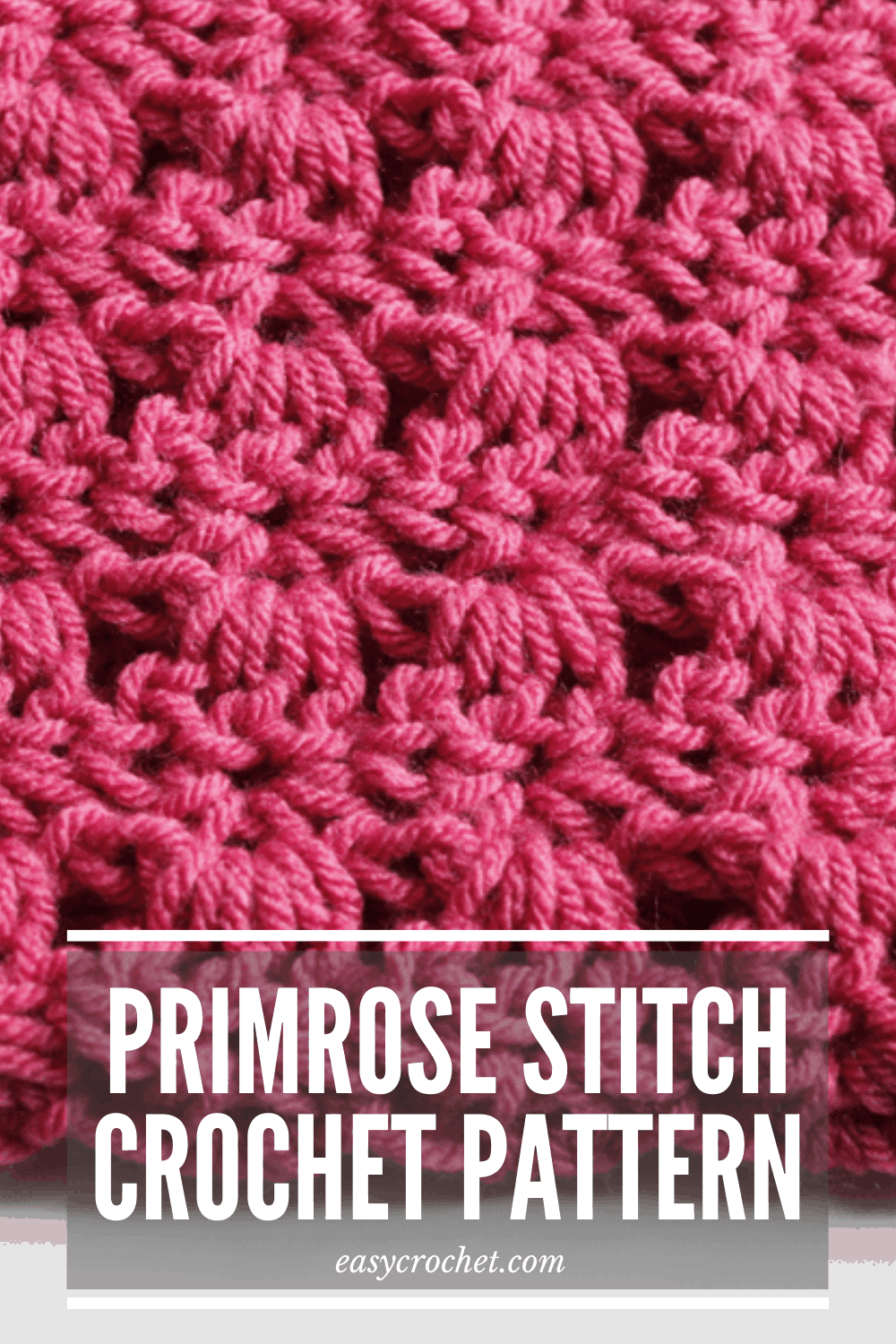 It creates a beautiful shell look when you work it up and makes any project a little more appealing to the eye.
It looks great in almost any crochet project and looks even more amazing when used to create a blanket.
I hope you enjoy this simple tutorial!
Have fun using this primrose stitch pattern to create your next design!

Happy Crocheting!
The Yarn That's Perfect for a Primrose Stitch
I decided to do my tutorial with worsted weight yarn from Hobby Lobby and a size J crochet hook, but you can easily use any yarn weight and the corresponding hook size for the same results.
I would recommend Lion Brand Vanna's Choice or Red Heart Super Savers as suitable substitutes. Either one is a great alternative to mimic the results of this stitch as shown.
Check out my recommendations below!
Click the yarn images to fully explore the color options available.
How to Crochet The Primrose Stitch
The primrose stitch, a modification on the shell stitch, is perfect for beginner crocheters who want to get learn an intermediate-stitch. It adds a beautiful texture to any crochet project.
To be able to create this stitch pattern you will need to know three basic crochet stitches which are the single crochet, half double crochet, and double crochet.
I will link up to a tutorial for each below in case you'd like a refresher on these stitches.
Enough chatting… Are you ready to learn this fun stitch? Scroll on down to find the full, FREE primrose stitch pattern with pictures!
Happy Crocheting!
Primrose Stitch Crochet Pattern
Skill Level: Intermediate
Abbreviations
ch = chain
sc = single crochet
hdc = half double crochet
dc = double crochet
Materials
A crochet hook corresponding to the size yarn you are using – I used a 6 mm J hook
Scissors
Any brand or weight of yarn (I used a worsted weight 4 yarn for this example)
Notes
To change sizes chain, a multiple of three then add two to whatever length you have chosen.
The tutorial is written in standard US terms
The Pattern Steps
Foundation Row: Ch a multiple of 3 plus 2 then 1 sc, ch 2, 1 sc in 3rd chain from hook, * skip next 2 chs, 1 sc, ch 2, 1 sc in next ch, repeat from * across, ending with 1 hdc in last ch, turn.
Row 1: ch 3, * 3 dc in next ch 2 space (shell), repeat from * across, ending with 1 dc in top of turning ch, turn.
Row 2: ch 2, * 1 sc, ch 2, 1 sc in 2nd dc of next shell, repeat from * across, ending with 1 hdc in top of turning chain, turn.
Finishing: Repeat rows 1 & 2 to achieve the primrose pattern.
How to Make This Pattern in Different Sizes
I have had many emails and questions on what size starting chains should be used to make blankets. Look over the guide about blanket sizes to find the perfect size for you.
That is all there is to it and just look how great it turned out! Now you are ready to crochet up a great primrose stitch blanket in no time at all!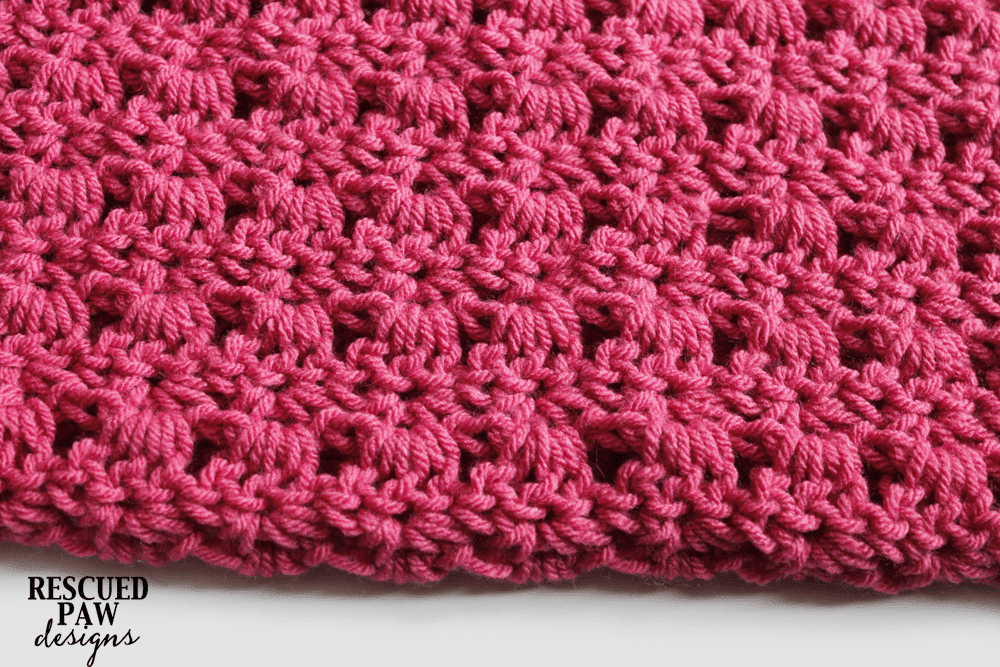 Share Your Finished Crochet Projects With me!
I hope you enjoyed this crochet tutorial! If you do make any crochet projects with this stitch, please post on Instagram with the hashtag #easycrochetcom so I can see your creations! Want more tutorials just like this? Check out our Spike Stitch tutorial and Sand Stitch tutorial so you can add to your crochet stitch library!
If you have any questions, please feel free to ask! I am more than happy to assist in any way possible.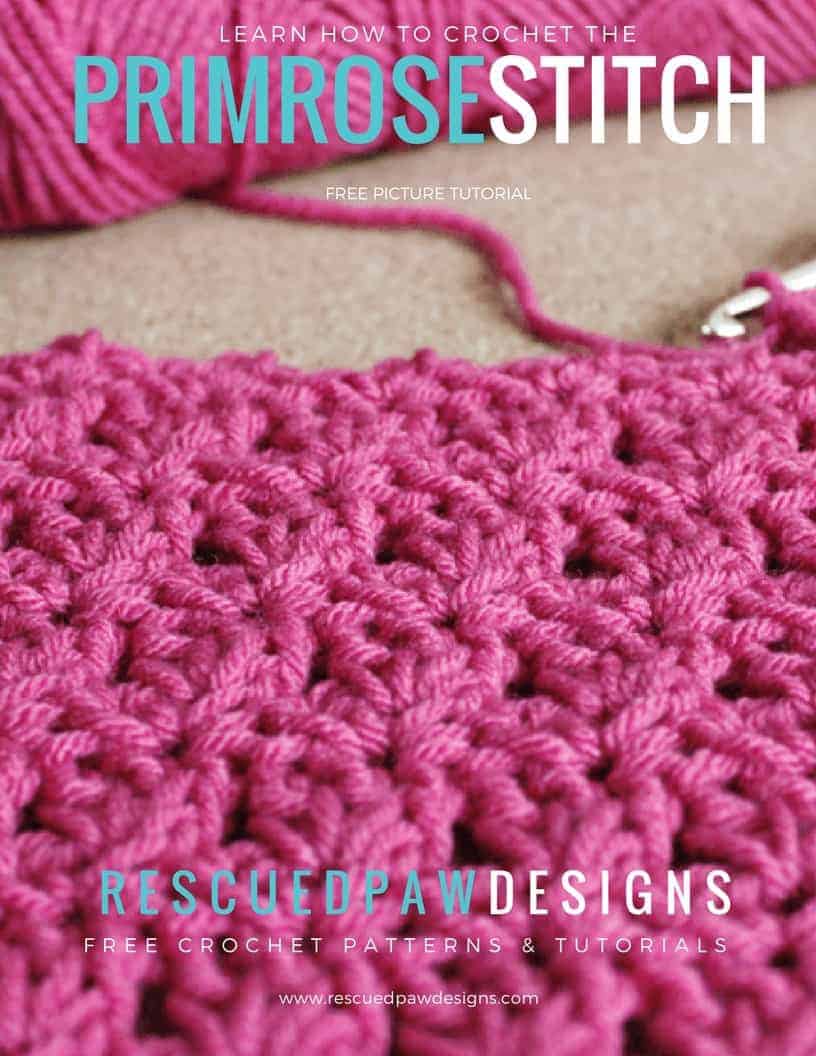 You May Also Like…