Primrose Crochet Stitch Tutorial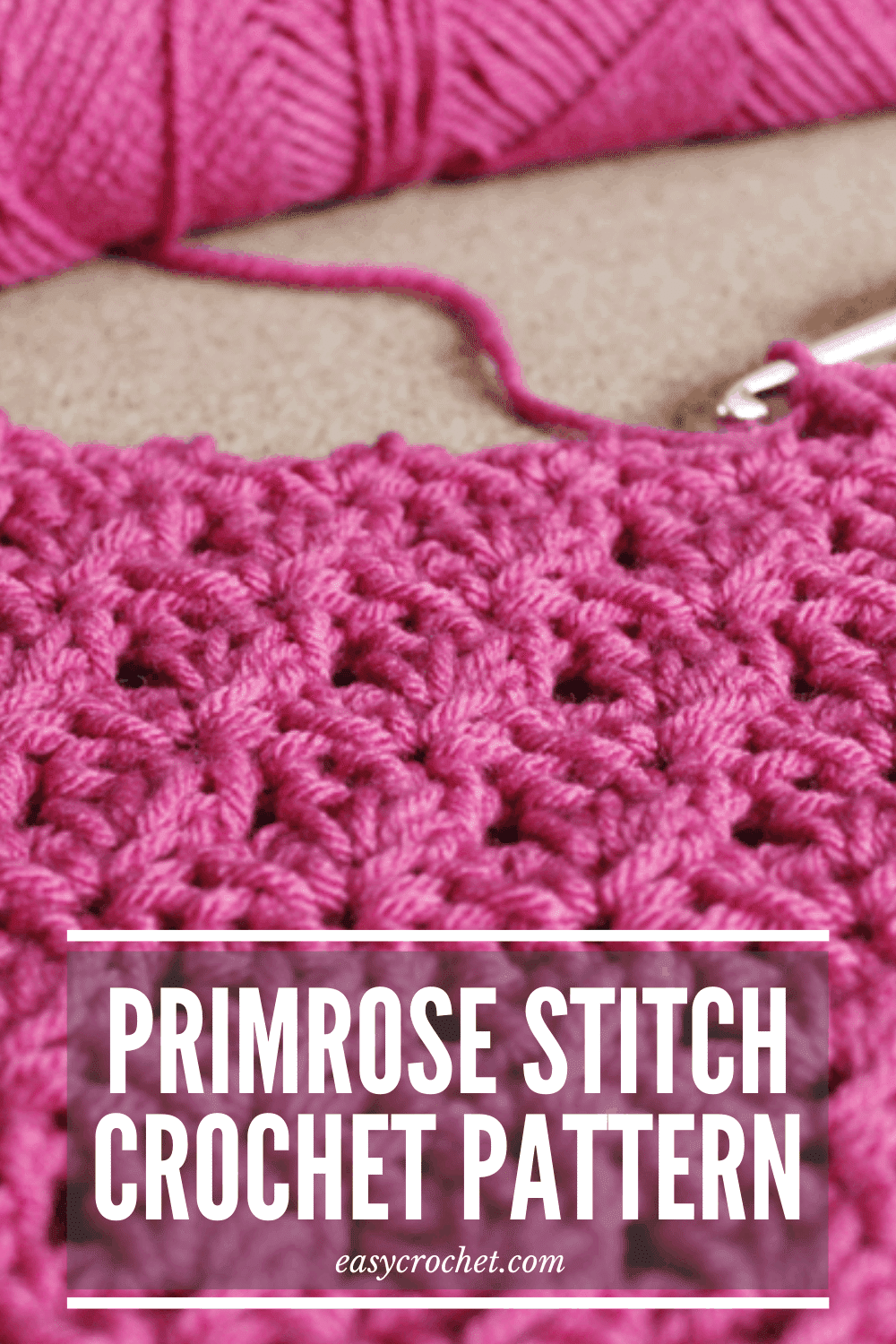 The crochet primrose stitch is a relatively easy stitch to learn and perfect for beginners. This stitch can be used to create a beautiful texture in any crochet project such as blankets, scarves and more!
It adds a beautiful shell look when you work it up and makes any project a little more appealing to the eye.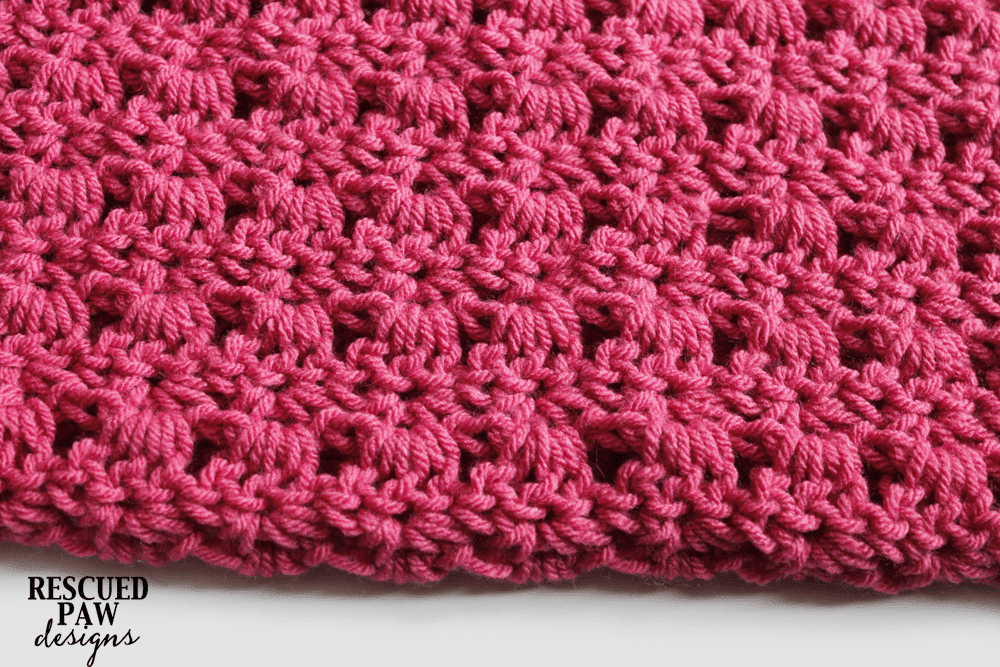 While the primrose stitch looks great in almost any crochet project, but we especially love it in crocheted blankets! Take a look below to find the full free tutorial to learn how to crochet the primrose stitch.
The Yarn That's Perfect for a Primrose Stitch
I crocheted this tutorial with worsted weight yarn (#4 weight yarn) from Hobby Lobby and a size J crochet hook (6 mm). With that in mind, you can use any yarn weight and the corresponding hook size to match that yarn weight to get the same results.
Furthermore, the primrose stitch does not require the use of a particular weight of yarn – any yarn weight will work perfectly with this crochet stitch.

However, if you are a beginner crocheter, I would recommend Lion Brand Vanna's Choice or Red Heart Super Saver, both of which are four weight yarns. Either yarn is a great alternative to mimic the results of this stitch, inexpensive and easy to find in most craft stores.
Components of The Primrose Stitch
The primrose stitch – a modification of the shell stitch – is perfect for beginner crocheters who want to get learn an intermediate-level stitch. It adds a beautiful texture to any crochet project.
To be able to create this stitch pattern, you will need to know three basic crochet stitches, which are the single crochet (sc), half double crochet (hdc), and double crochet (dc).
Single Crochet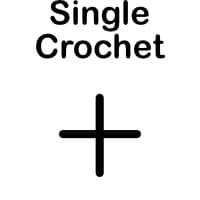 Patterns Using This Stitch →
Half Double Crochet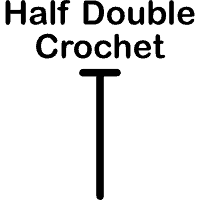 Patterns Using This Stitch →
Double Crochet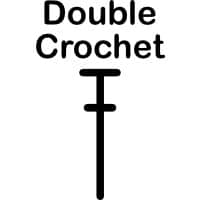 Patterns Using This Stitch →
Here are the crochet stitch tutorials for each stitch in case you'd like a refresher on them:
Anyway, enough chatting… are you ready to learn this fun and unique stitch? Here is the full and free crochet primrose pattern stitch tutorial… with pictures!
Primrose Stitch Crochet Tutorial
Skill Level: Intermediate
Materials
A crochet hook corresponding to the size yarn you are using – (I used a 6 mm J hook in this tutorial)
Yarn needle
Scissors
Any brand or weight of yarn (this example shows a four weight yarn)

Crochet Stitch Abbreviations
Notes
To change sizes, chain a multiple of three, then add two more chains to whatever starting chain size you have crocheted.
The primrose stitch tutorial is written in standard US terms
The Primrose Crochet Pattern Steps
Foundation Row: Ch a multiple of 3 plus 2 then 1 sc, ch 2, 1 sc in 3rd chain from hook, * skip next 2 chs, 1 sc, ch 2, 1 sc in next ch, repeat from * across, ending with 1 hdc in last ch, turn.
Row 1: ch 3, * 3 dc in next ch 2 space (shell), repeat from * across, ending with 1 dc in top of turning ch, turn.
Row 2: ch 2, * 1 sc, ch 2, 1 sc in 2nd dc of next shell, repeat from * across, ending with 1 hdc in top of turning chain, turn.
Finishing: Repeat rows 1 & 2 to achieve the primrose pattern.
Share Your Finished Crochet Projects
I hope you enjoyed this crochet tutorial! If you do make any crochet projects with the primrose stitch, please post them on Instagram with the hashtag #easycrochetcom, so I can see your creations!
Do you want more tutorials like this? We have similar tutorials for the Spike Stitch and Sand Stitch, so you can add even more stitches to your crochet library.
If you have any questions, please feel free to ask! I am more than happy to assist in any way possible.
Share This Crochet Stitch Tutorial on Pinterest
If you found this article useful, consider sharing it on Pinterest with one of the images below. You can always follow along with us on Pinterest as well. We share tips, tricks and exclusive crochet patterns all the time on there.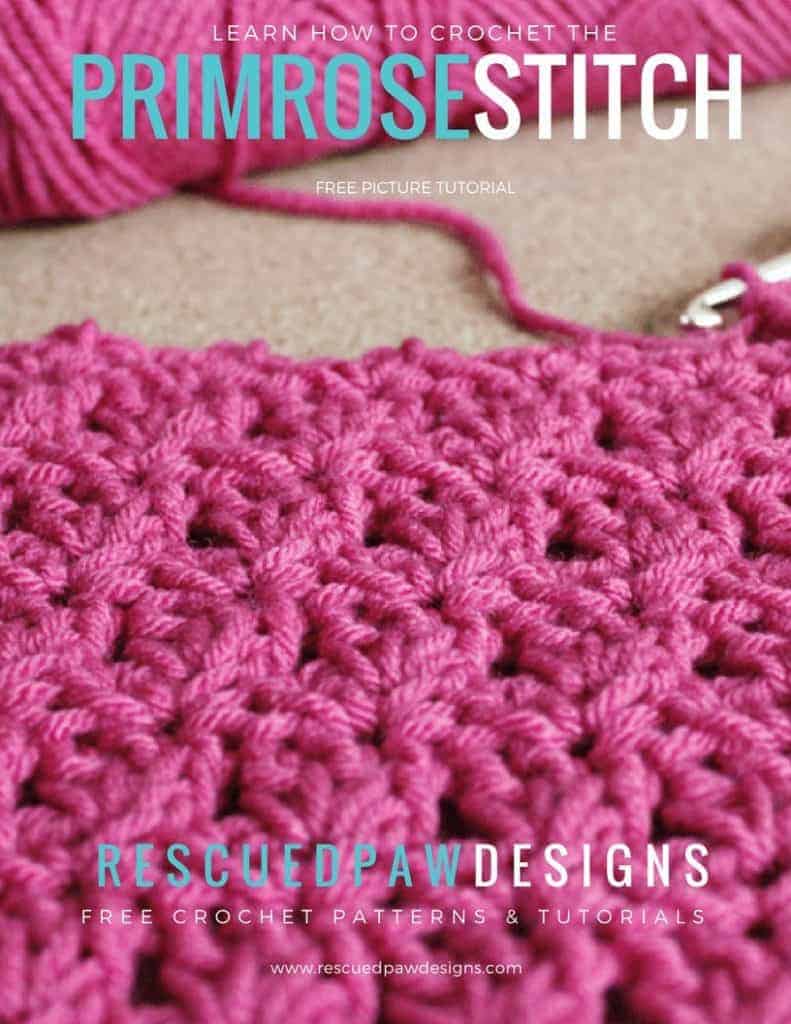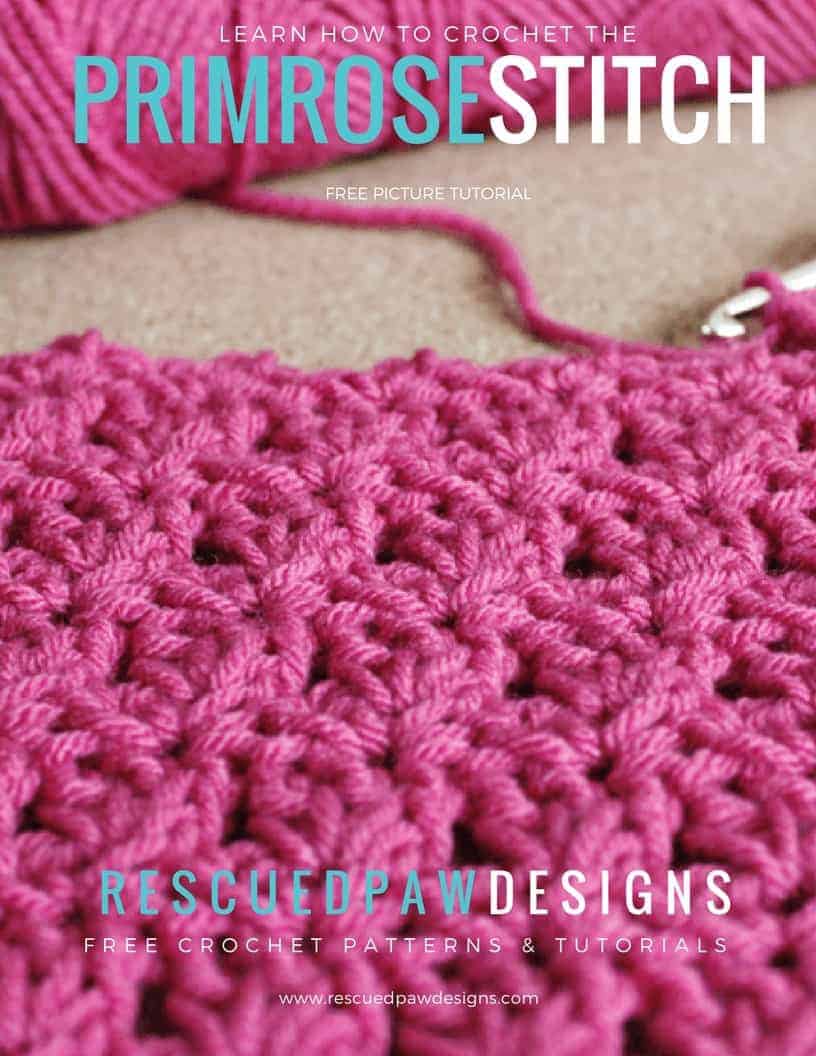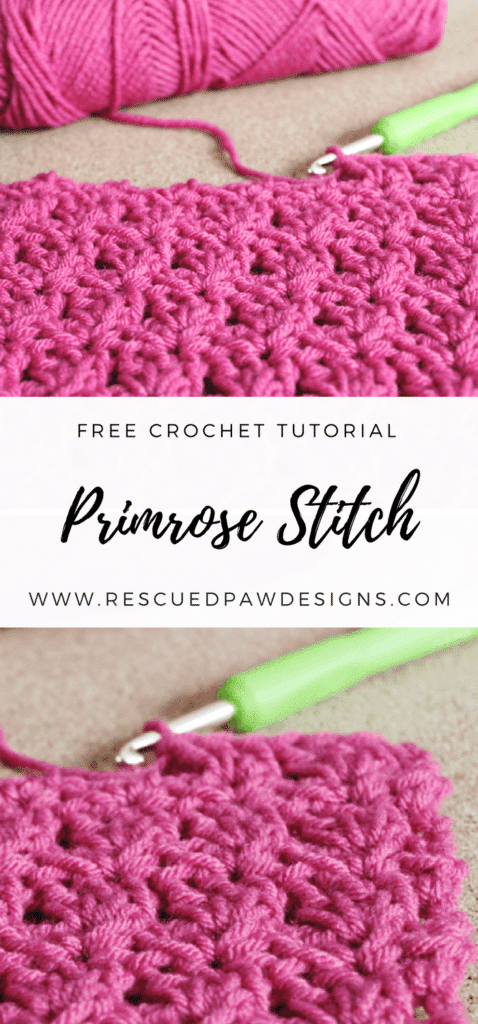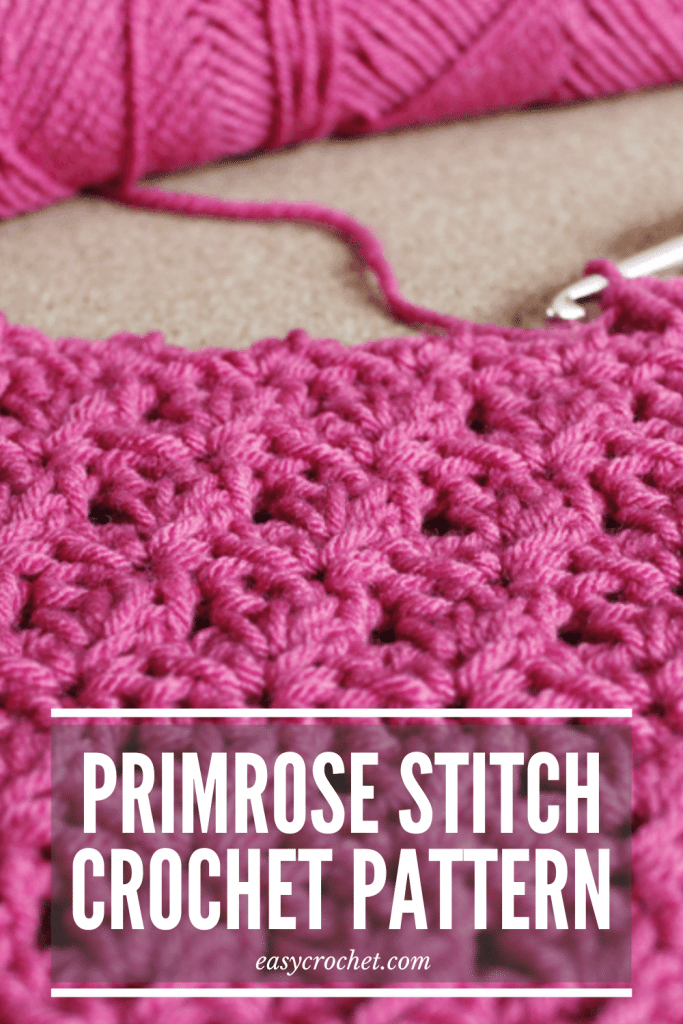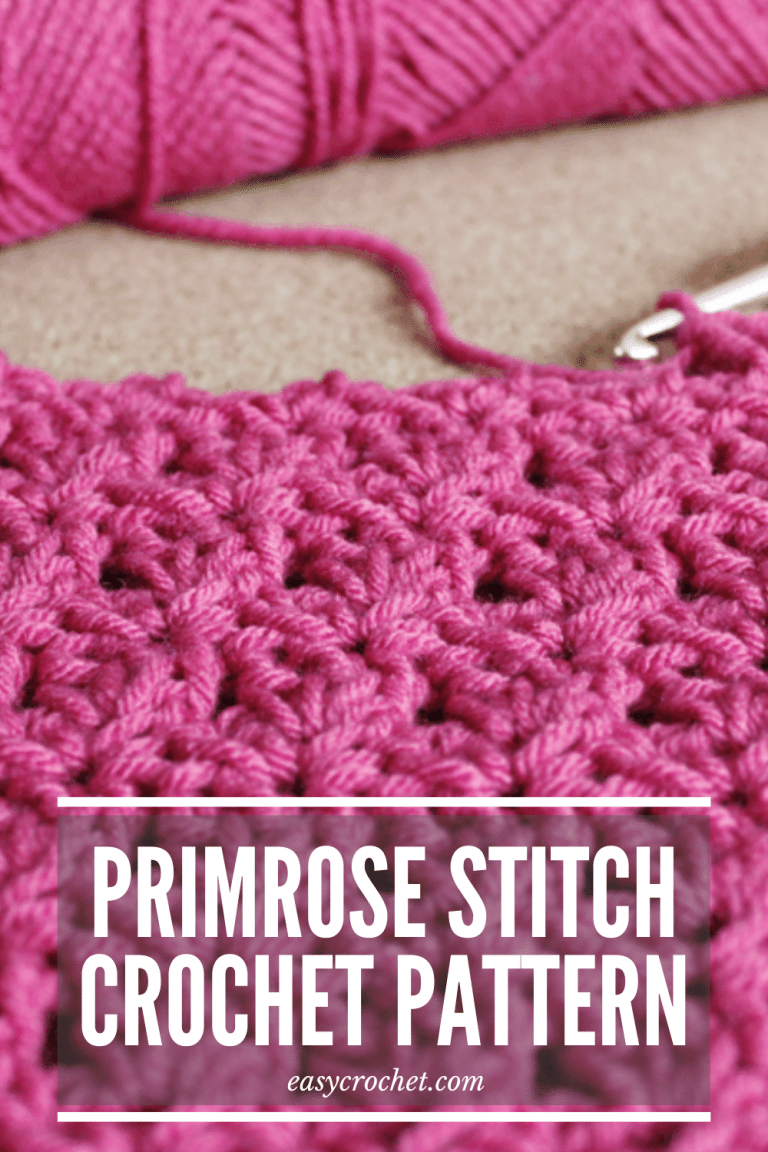 More Free Crochet Stitches to Learn
Take a look below at a few more easy crochet stitches that are easy to learn and great for new crocheters to try.