Learn how to do a half double crochet today with this FREE video tutorial! Apply this simple crochet stitch to blankets, throws & more!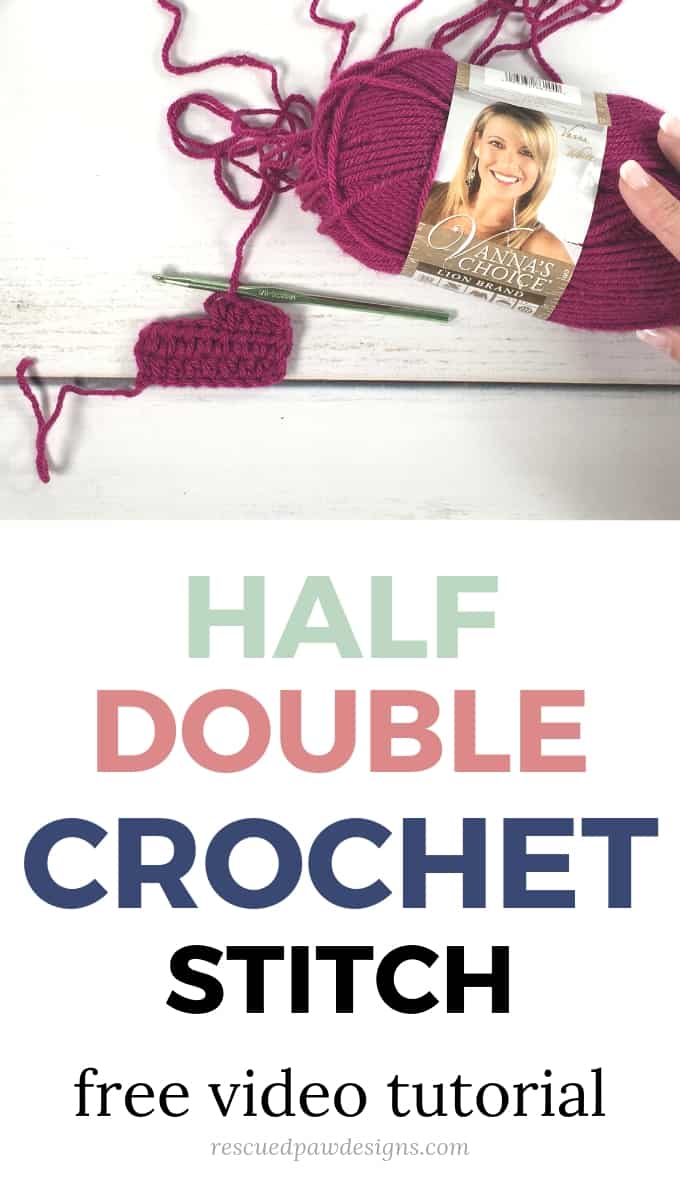 If you'd like to learn, more crochet stitches check out the Easy Crochet stitch tutorial archives! I am so excited for you to learn this easy stitch and apply it to projects! Happy Crocheting!
How to Crochet a Half Double Crochet Stitch
A half double crochet is a what the name implies half of a double crochet in height. It is worked with one less step than a double crochet.
This beginner-friendly half double crochet (sometimes abbreviated as HDC) stitch video is perfect for those who want a step-by-step tutorial. The best thing about videos is that they can be paused to try the stitch over & over until it's just right! Double crochets finish with a yarn over and pulling through two loops on a crochet hook while a half double crochet finishes by pulling through all three loops on the hook.
Use The HDC Stitch for Blankets, Scarfs & More!
The HDC stitch is probably one of my favorites to use for patterns! (a close second is a single crochet!) I've used it in this one hour cowl and the all-time coziest blanket ever the HDC chunky blanket! After you get the hang of this stitch, please check out these patterns and make one! I can almost guarantee that you'll love the half double crochet stitch after you make a few patterns with it!
The Yarn That's Perfect to Use for The Half Double Crochet Stitch!
For this tutorial, I used Lion Brand Vanna's Choice, but you can use ANY yarn to achieve a hdc stitch. As long as you use a crochet hook that corresponds to the yarn you have (you'll usually find that information on the yarn label) you are golden.
You can click each image to explore the yarn more.
Ready to Get Started?
Check out the Youtube video below for the hdc stitch and be sure to subscribe, so you never miss out on new FREE crochet videos.
Happy Half Double Crocheting!
How to Half Double Crochet Video
More Free Crochet Patterns