Knit Picks Brava Worsted Yarn
Knit Picks Brava Worsted is a 100% acrylic yarn that is hypoallergenic and machine washable, there is no fiber more accessible and dependable than acrylic, perfect for children, new knitters, and charity projects. Brava comes in a wide range of convenient forms and weights, from Sport and Bulky weights to extra large Brava 500 and extra small Brava Minis. Use this multi-use yarn to make blankets, hats and scarves as well as appliques.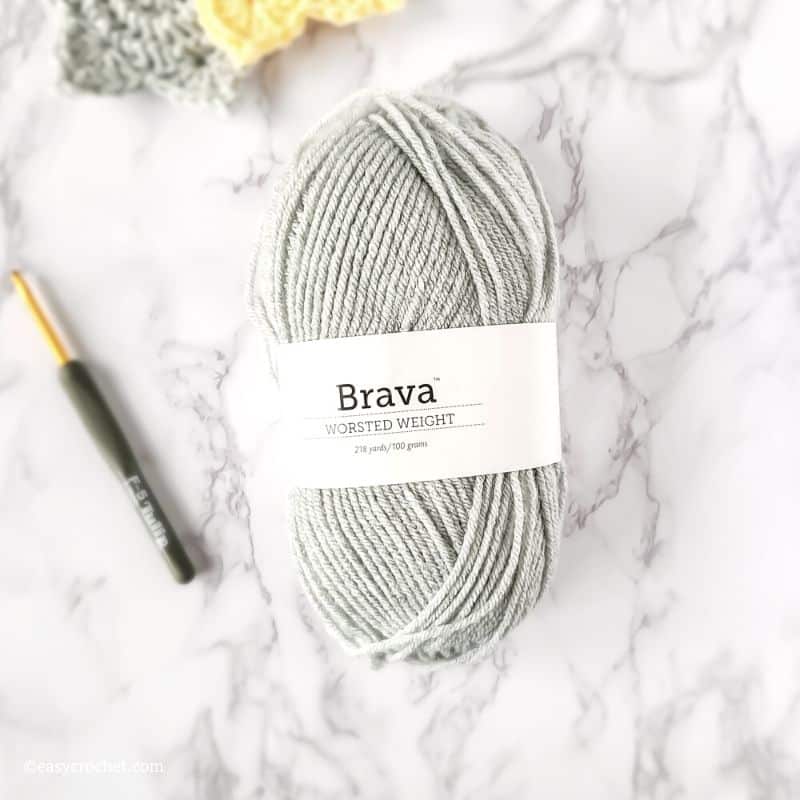 Free Crochet Patterns using Brava Worsted
Here are some of our exclusively designed free crochet patterns using Knit Picks's Brava Worsted yarn.