Learn how to make an easy crochet baby blanket today with this free crochet pattern below! This blanket uses simple stitches and is perfect for a new crocheter or anyone looking for a beginner level pattern to make.
Read on down to get started!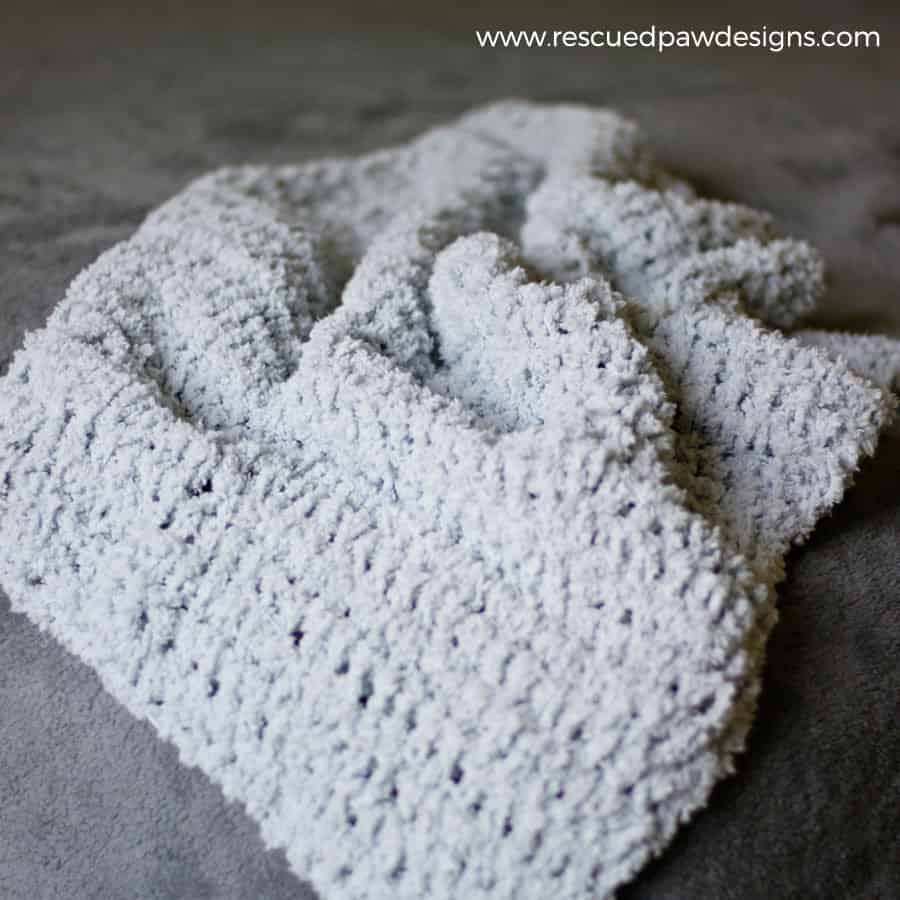 Are you interested in making more baby blankets? Explore the Easy Crochet blanket archive for more free patterns.
I can't wait for you to try this pattern!
Happy Crocheting!
This crochet baby blanket pattern would make the perfect baby shower gift and is one of the easiest DIY projects to make! This really is a blanket that is perfect for beginners.
If you are ready to get started then read on down for the free AND simple crochet baby blanket pattern!
The Yarn That's Perfect for This Baby Blanket
I designed this soft crochet baby blanket after picking up the Isaac Mizrahi looking glass yarn at my local craft store. I knew as soon as I felt it that it would make a perfect baby blanket due to its super soft texture. It is amazingly cozy!
Are you looking for a substitute yarn? Lion Brand Homespun is pretty similar in texture if you are looking to find an easily accessible brand.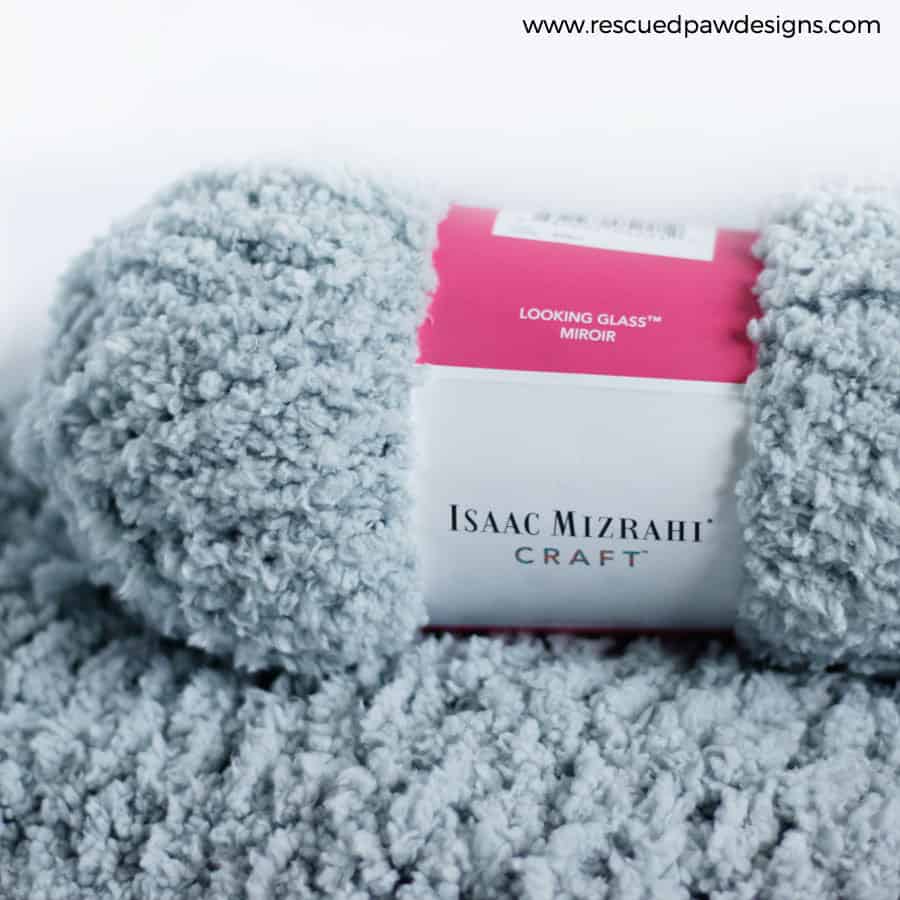 This Blanket Uses Easy Crochet Stitches!
This easy pattern is made up entirely of half double crochet stitches and the simplicity of only using one stitch makes it a great beginner pattern!
If you are just learning how to crochet, then this crochet baby blanket is for you!
Now that you know how easy this blanket really is to make let's get started! If you would like to make it later add it to your Ravelry library "here".
Happy Crochet Blanking Making!
Easy Crochet Baby Blanket Pattern
Skill Level: Easy
Shopping List
9 mm crochet hook
2 skeins of Premier Yarns Isaac Mizrahi Craft Looking Glass Yarn in Hare or 372 yards of any type of super bulky 6 weight yarn
Scissors
Yarn needle

Abbreviations
HDC = Half Double Crochet
ST = Stitch
CH = Chain
Notes
Finished size as shown is 27 × 35
Gauge is approx 3 sts for every 2 inches
Each row is approx 1 inch in height
The Baby Blanket Crochet Pattern Steps
Foundation Row: Chain 46
Row 1: Starting in 3rd ch from the hook, hdc, hdc in every ch across, turn. (44)
Every row after this point will be worked in between sts.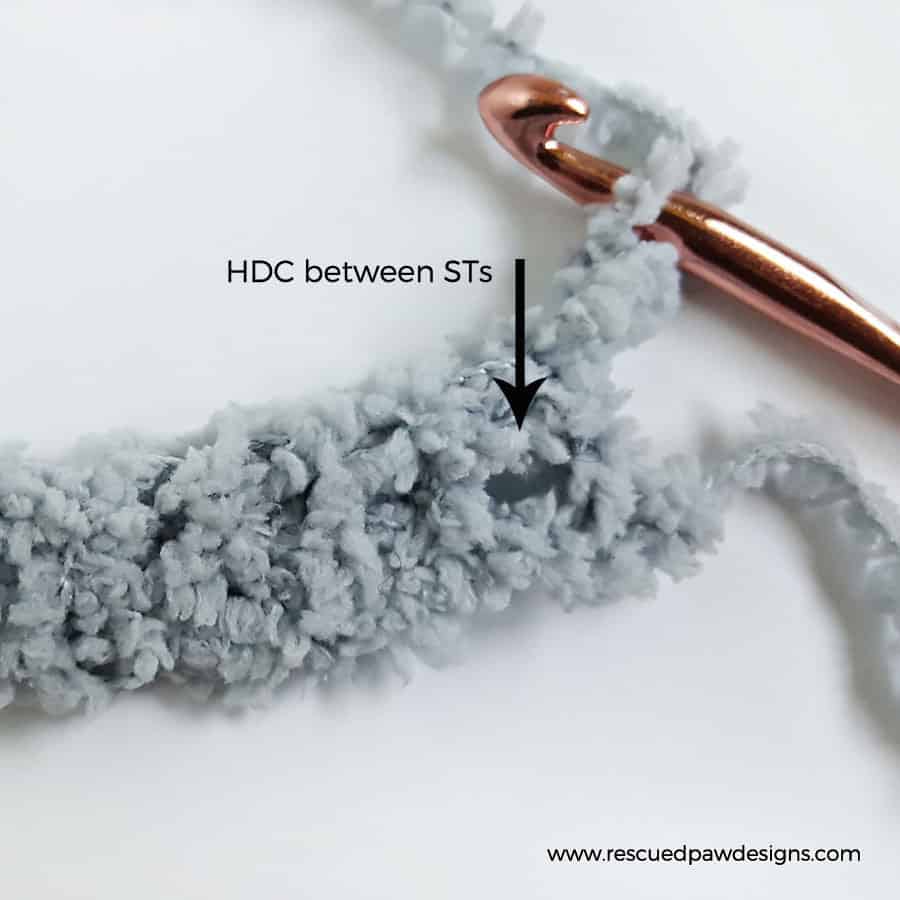 Row 2: Ch 2, working between sts hdc, hdc between every st across with last hdc in between the last hdc from the row before & turning ch, turn. (44)
Row 3: Ch 2, working between sts hdc, hdc between every st across with last hdc in between the last hdc from the row before & turning ch, turn. (44)
Row 4- 35: Repeat row 3. (44)
Finishing: Fasten off and weave in all ends with a yarn needle.
You now know how to crochet a baby blanket! See how easy that was. 🙂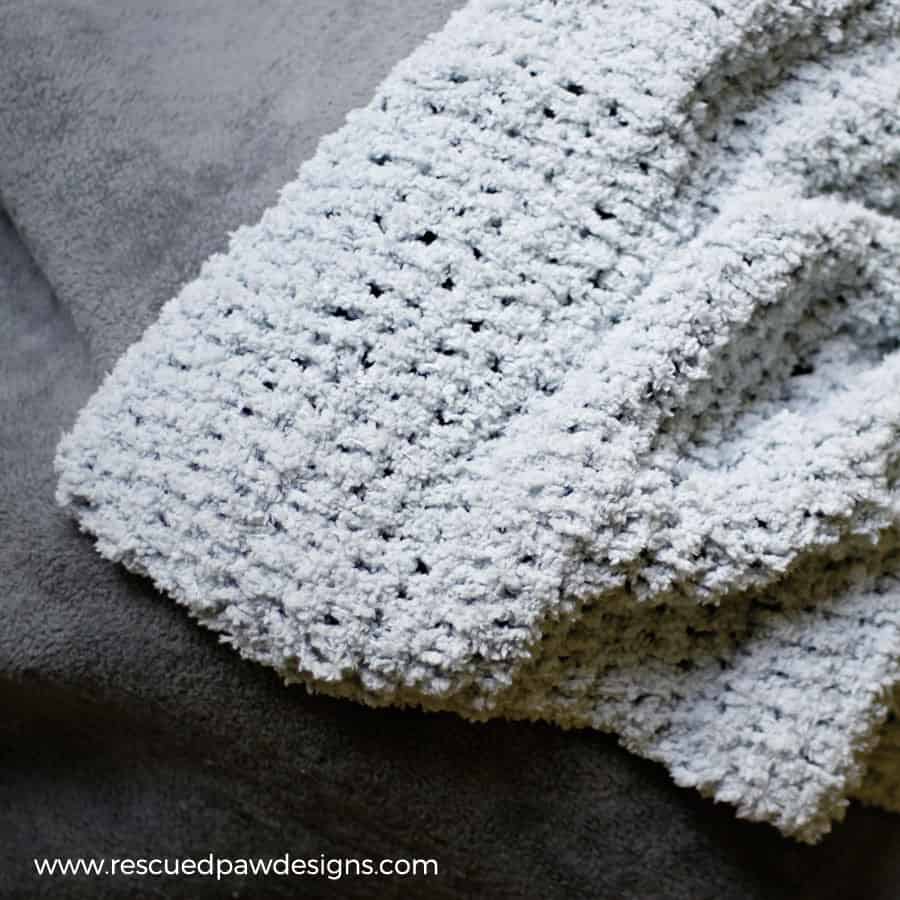 Follow along!
I hope you enjoyed this crochet baby blanket pattern, you can always find even more free crochet blanket patterns and as always thank you for stopping by! If you have any questions about this pattern please email me at [email protected]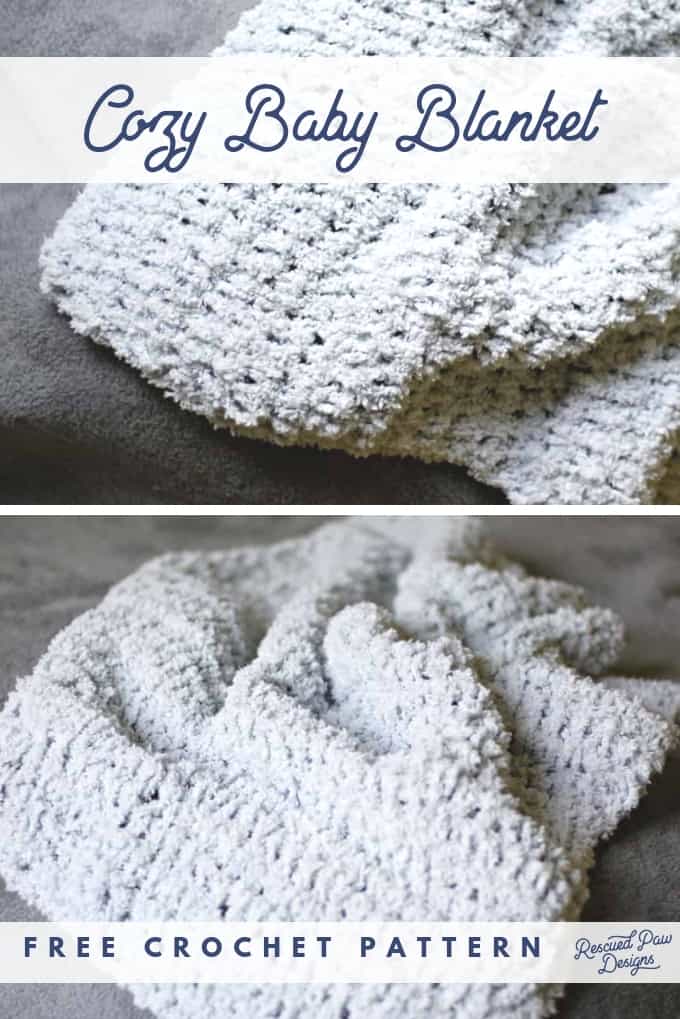 Enjoy your new crochet blanket and Happy Crocheting!
You May Also Like These Free Patterns