If you want to learn how to crochet a slip stitch, then you have come to the right place!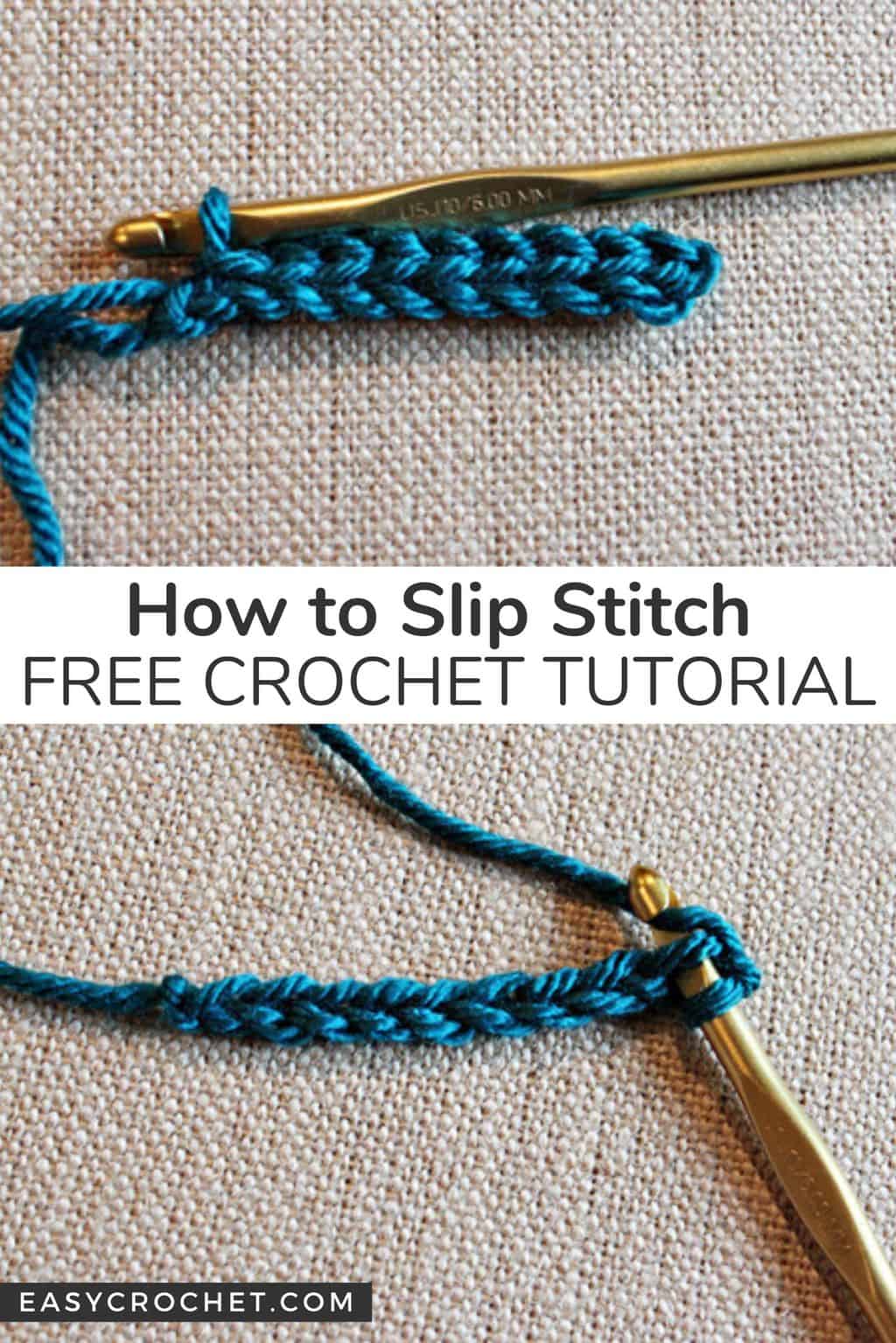 The slip stitch – abbreviated as sl st – in crochet is a basic but very useful stitch used throughout patterns and is most commonly used as a slip stitch join.
Read on down for the crochet slip stitch picture tutorial to get started!
Crochet Materials to Make a Slip Stitch
To get started with the slip stitch tutorial (sl st) you will need to have some yarn and a crochet hook! I recommend getting a skein of either Caron Simply Soft or Vanna's Choice for this tutorial. You will also need a crochet hook that is appropriate for the weight of yarn you are using. If you chose one of the yarns I mentioned above, you will need the 5.5mm / I-9 crochet hook.
Once you have these items in hand you are ready to begin crocheting the slip stitch!
Learn to Crochet The Slip Stitch
Skill Level: Basic
Crochet Slip Stitch Tutorial
Start with a Chain:
Insert Hook into Second Chain from Hook (if you are in the middle of a project the calls for a slip stitch make sure to insert hook under both parts of the stitch):
Yarn Over:
Pull through two loops to complete the stitch:
Insert your hook into the next stitch & repeat until the end of the row:
Finished!
Slip Stitch Crochet Video Tutorial
You Just Crocheted a Slip Stitch
You just learned how to crochet the slip stitch! Now you are ready to tackle a beginner project using it. I suggest my Striped Crochet Blanket or Mix it up Crochet Scarf to for crochet beginners.
You May Enjoy These Crochet Stitches Too