Easy Crochet Stitches for Baby Blankets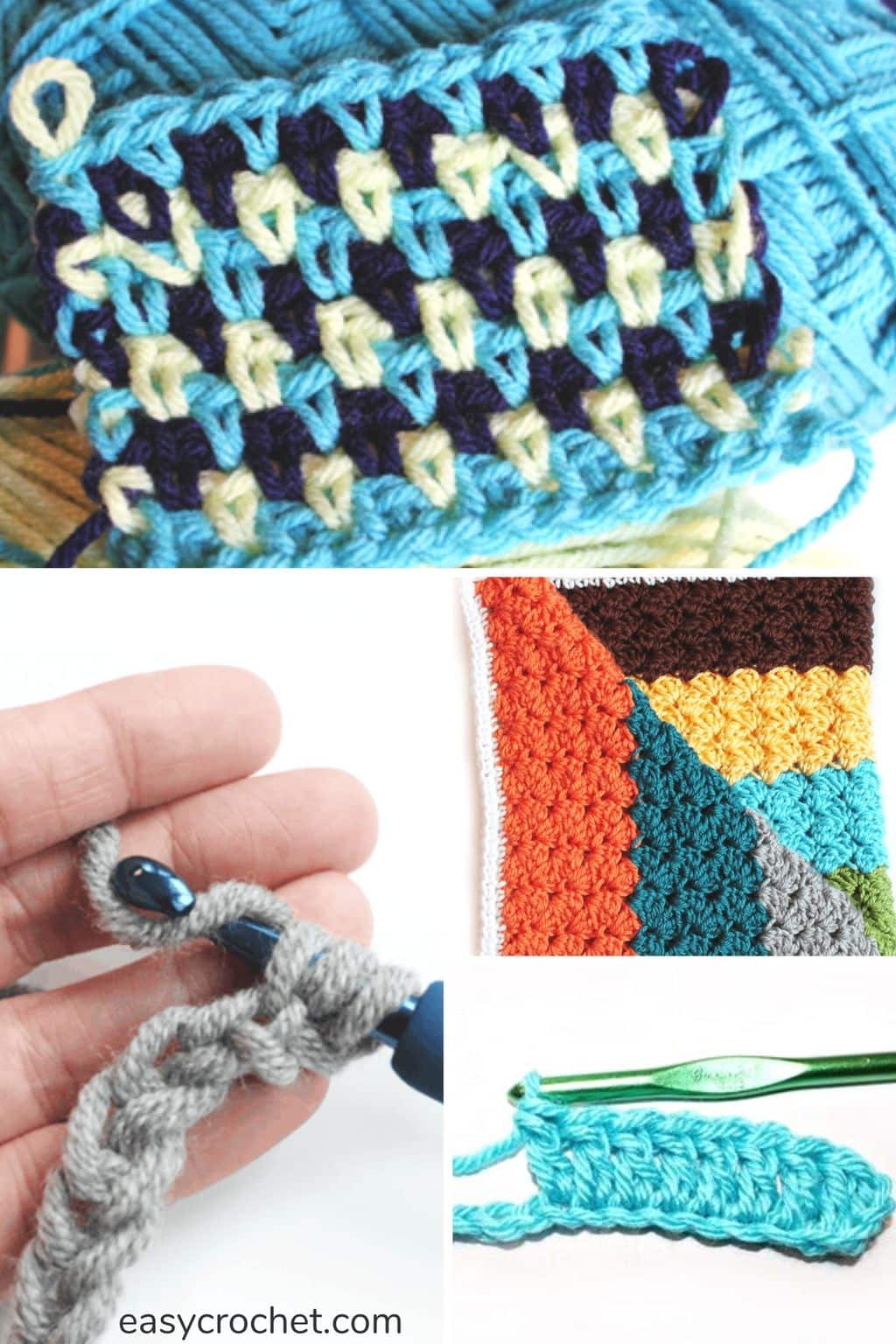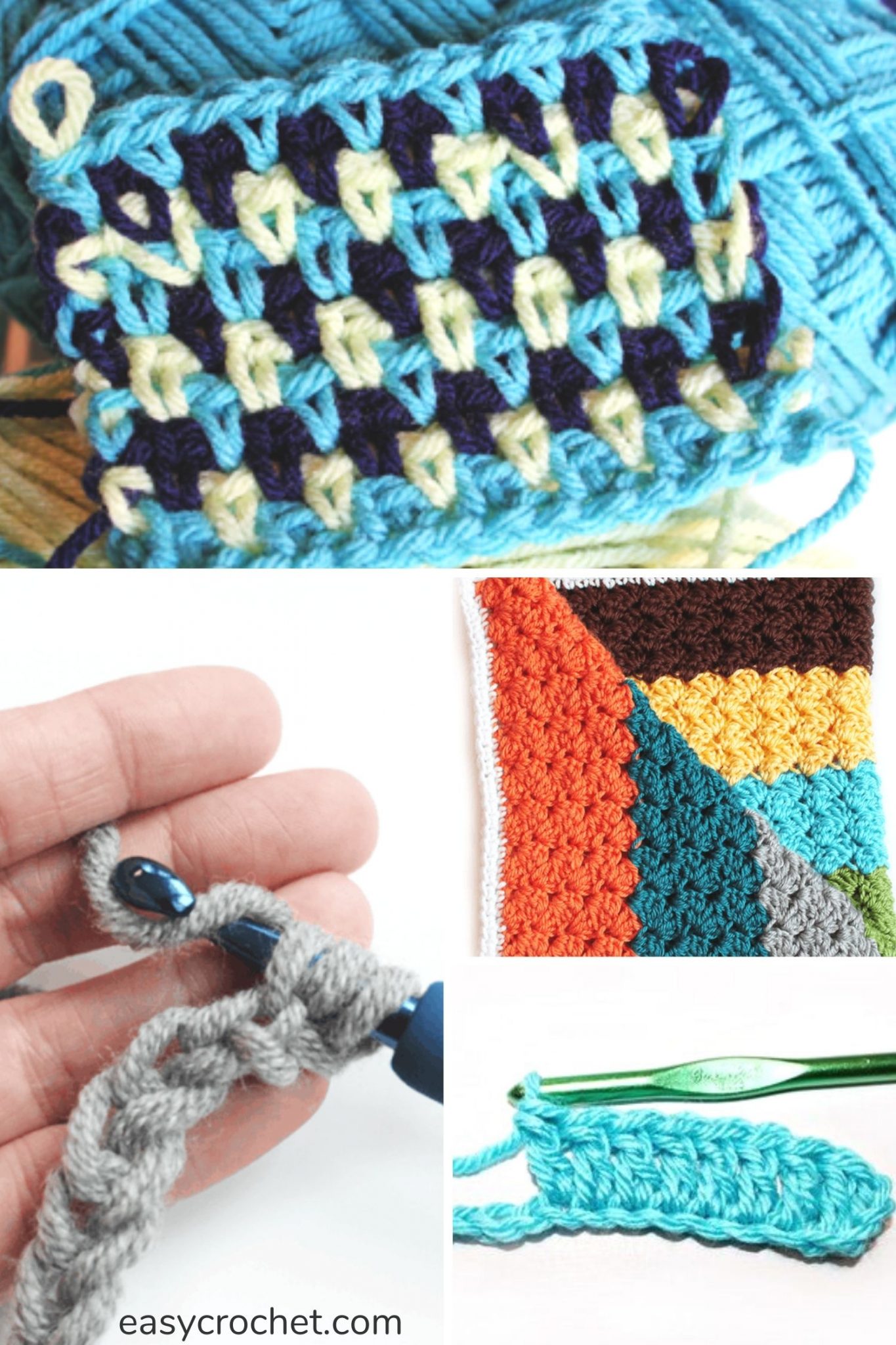 If you are looking for some easy crochet stitches for baby blankets, then you have come to the right place!
These simple stitches are a great collection of unique, easy and fun to make stitches for baby blanket design whether it be for a little girl or little boy.
Baby blankets make the perfect gift for baby showers. With the right color, stitch and size, the blanket you create will become that child's most prized possession.
The Best Baby Blanket Crochet Stitches
This is a list of the best crochet stitches to use for baby blankets. These stitches combine an element of safety, durability, and texture that will make any baby blanket eligible to become "the one".
Blanket Stitch
Cluster Stitch
Granite Stitch
Half Double Crochet Stitch
Shell Stitch
Double Crochet
Single Crochet
You will find that most of the stitches above use basic crochet stitches and do not take much time to get the hang of, which is always a good thing when crocheting a bigger project like a blanket!
These unique crochet stitches can be used with any type of yarn or a variety of different colors such as neutral colors, rainbow colors, so you can make a custom baby blanket project effortlessly.
It is a good idea to research the yarn you will use to make a baby blanket with, so you make sure you are using the best yarn possible.
Related: 28 Amazing Crochet Stitches to Learn
The Top Crochet Stitches for Baby Blankets
Explore each easy crochet stitch below for a more detail explanation and to find the best stitch for a crocheted baby blanket that you can make!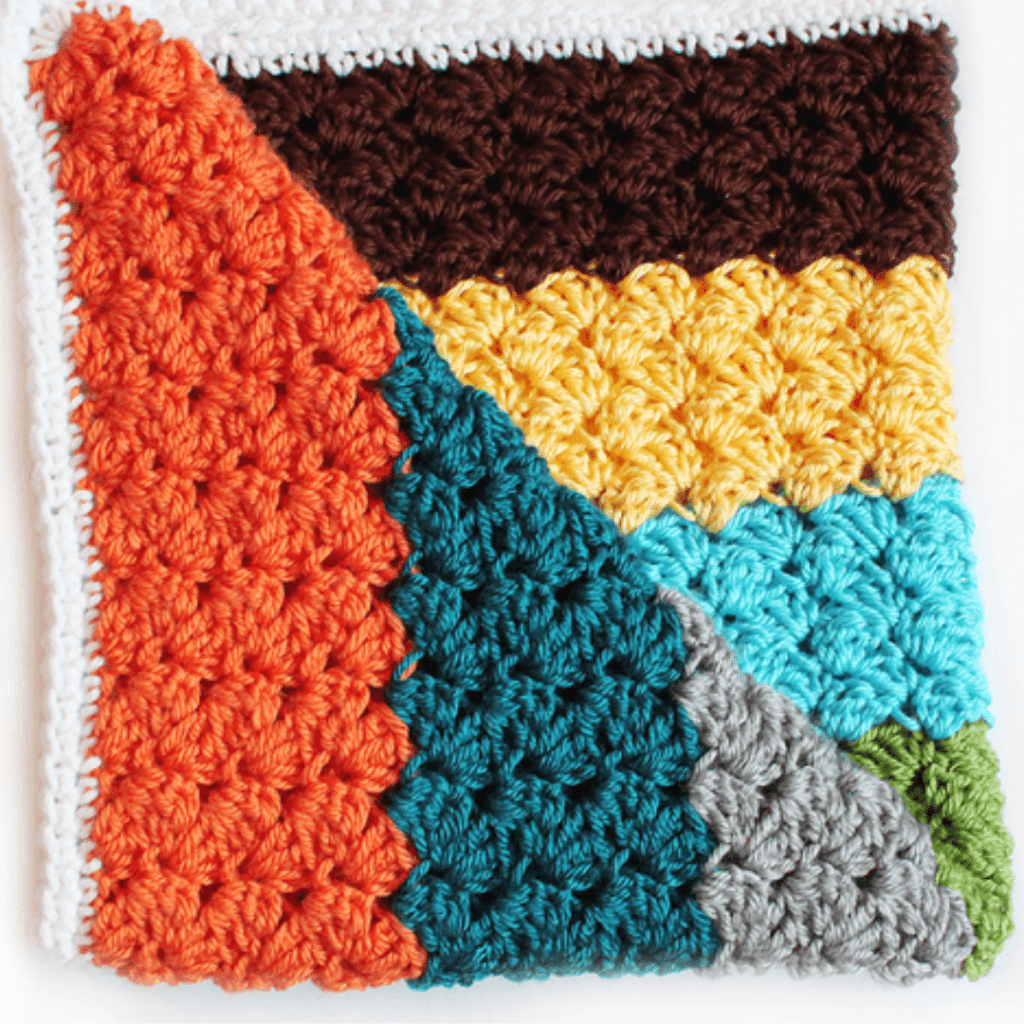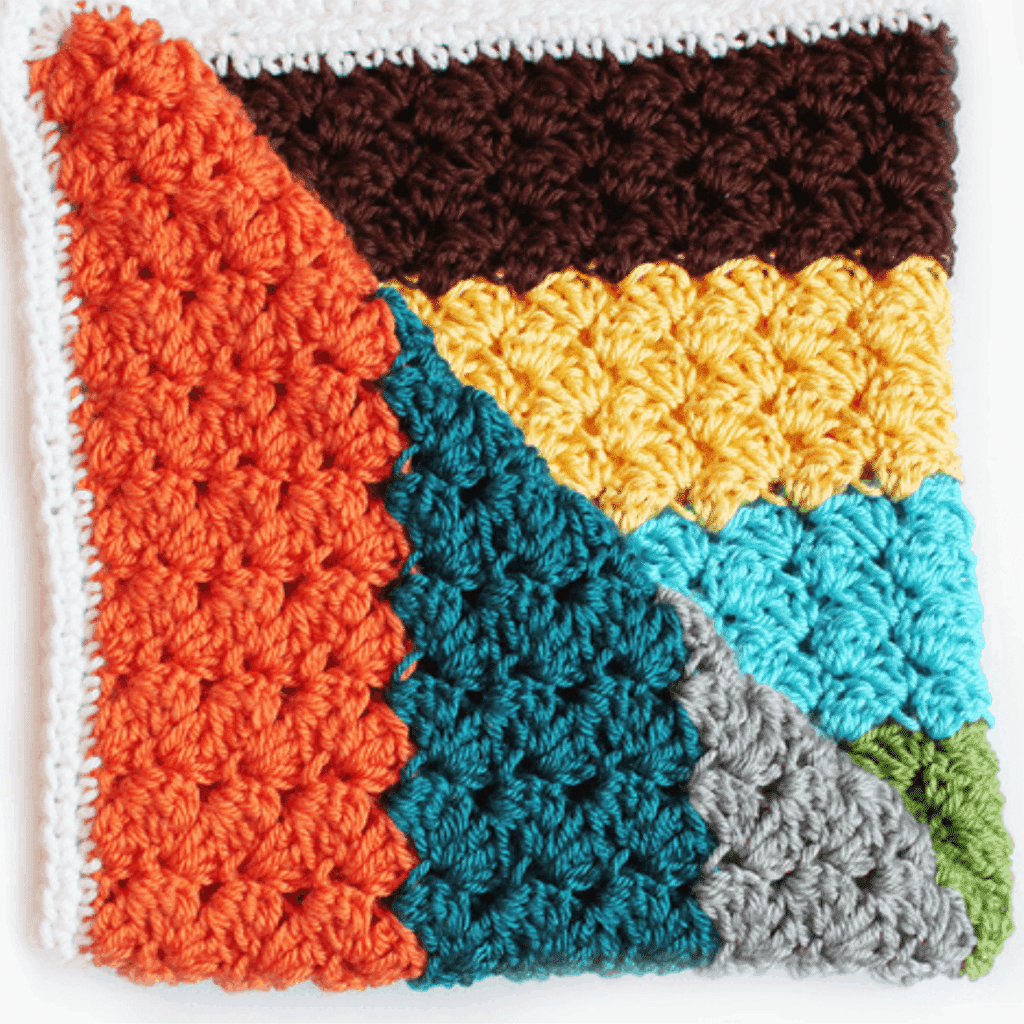 Blanket Stitch
The blanket stitch is an easy pattern stitch to learn. It is a combination of two different crochet stitches that creates a great texture and looks harder than it is to crochet. These different stitches put together make for a simple baby blanket that you'll go back to time and time again.
I have used this stitch pattern with a thinner yarn like worsted weight yarn (medium #4 yarn) as well as super bulky weight yarn (#6 yarn) and both have created a beautiful crochet blanket.
---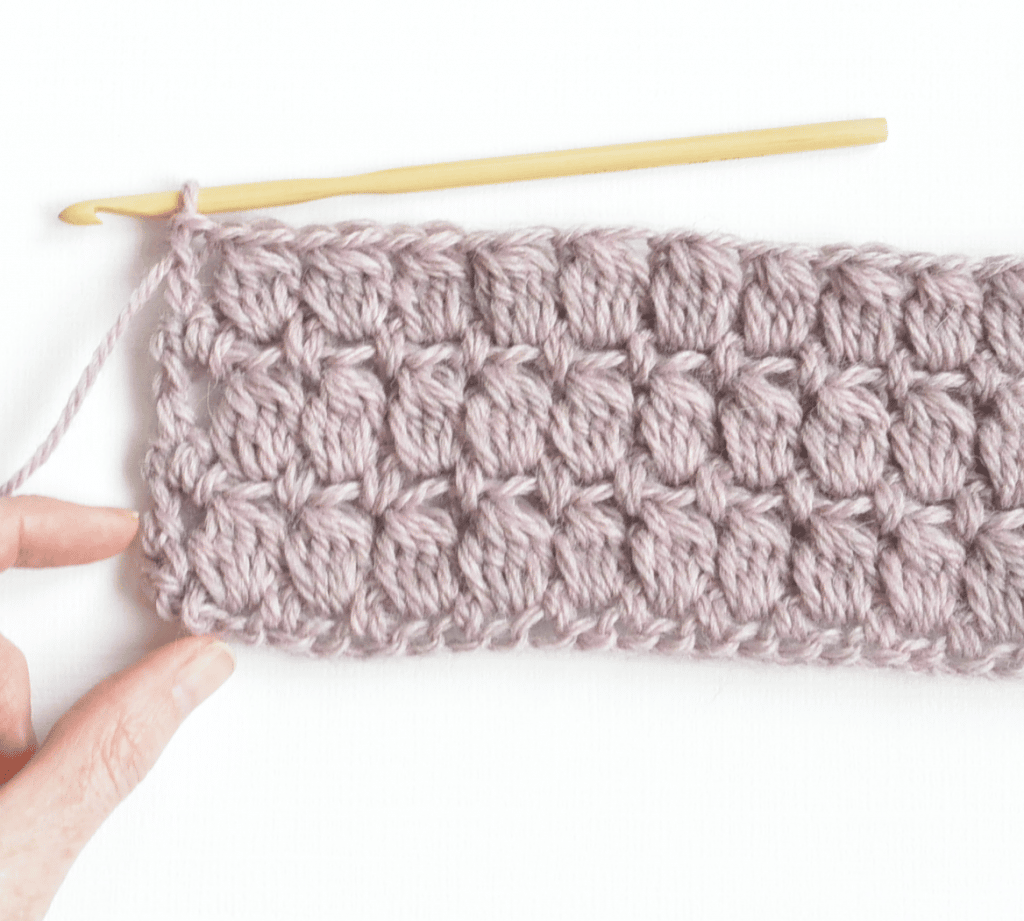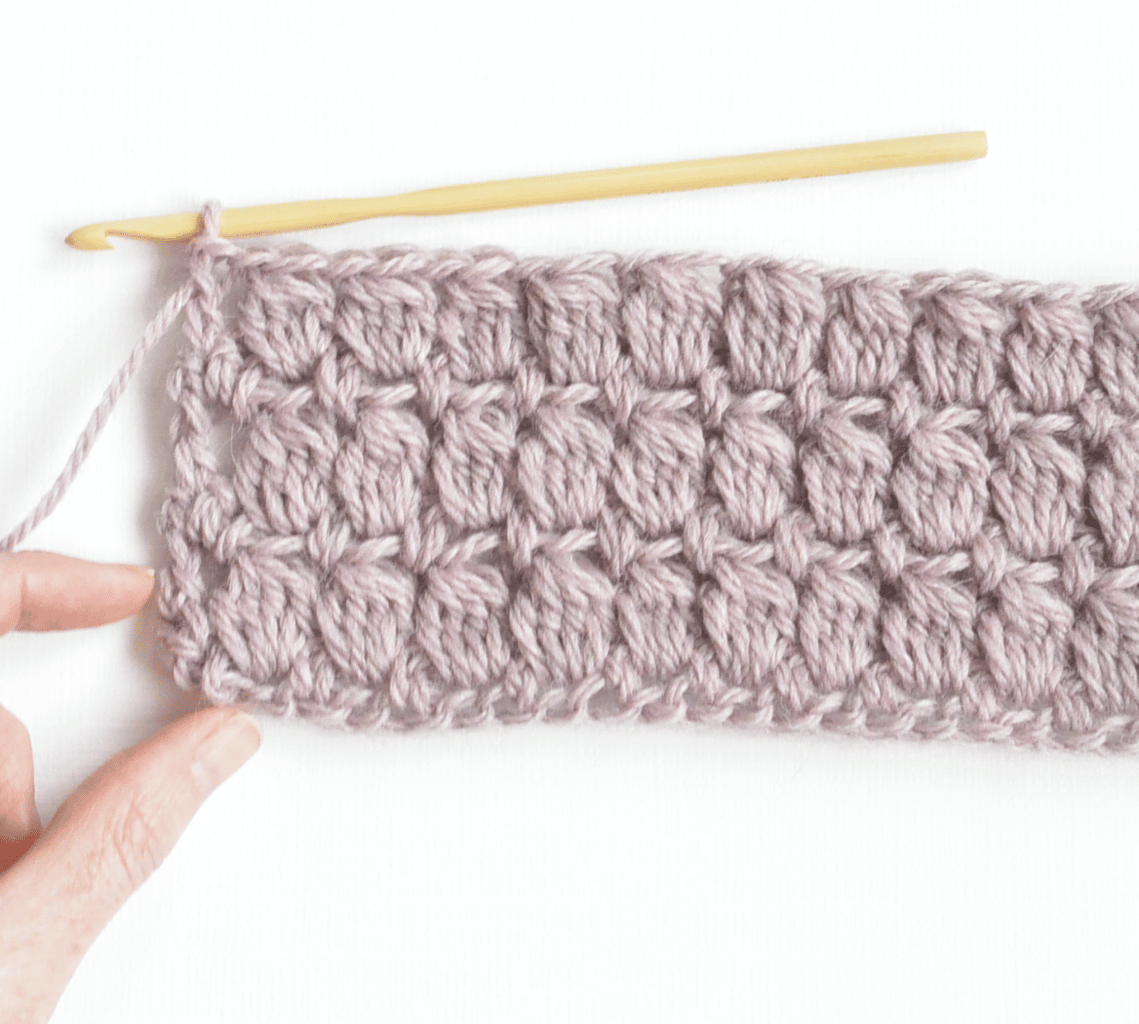 Cluster Stitch
Cluster stitches create a beautiful texture in any crochet project. These types of stitches using a cluster or grouping of stitches will form a beautiful baby blanket effortlessly.
Learn how to crochet the cluster stitch with this step-by-step photo tutorial from Mama in A Stitch. There also is a video tutorial available too for those that prefer to learn crochet stitches visually.
---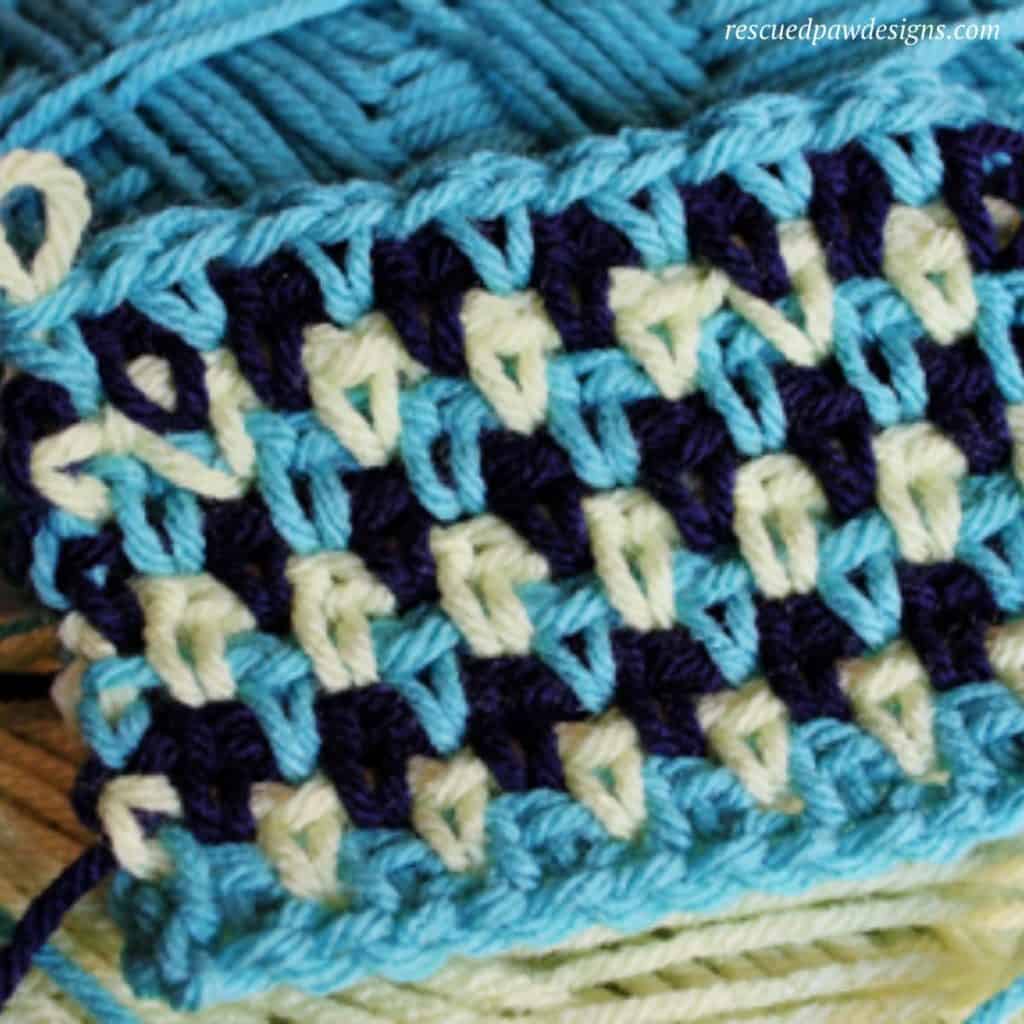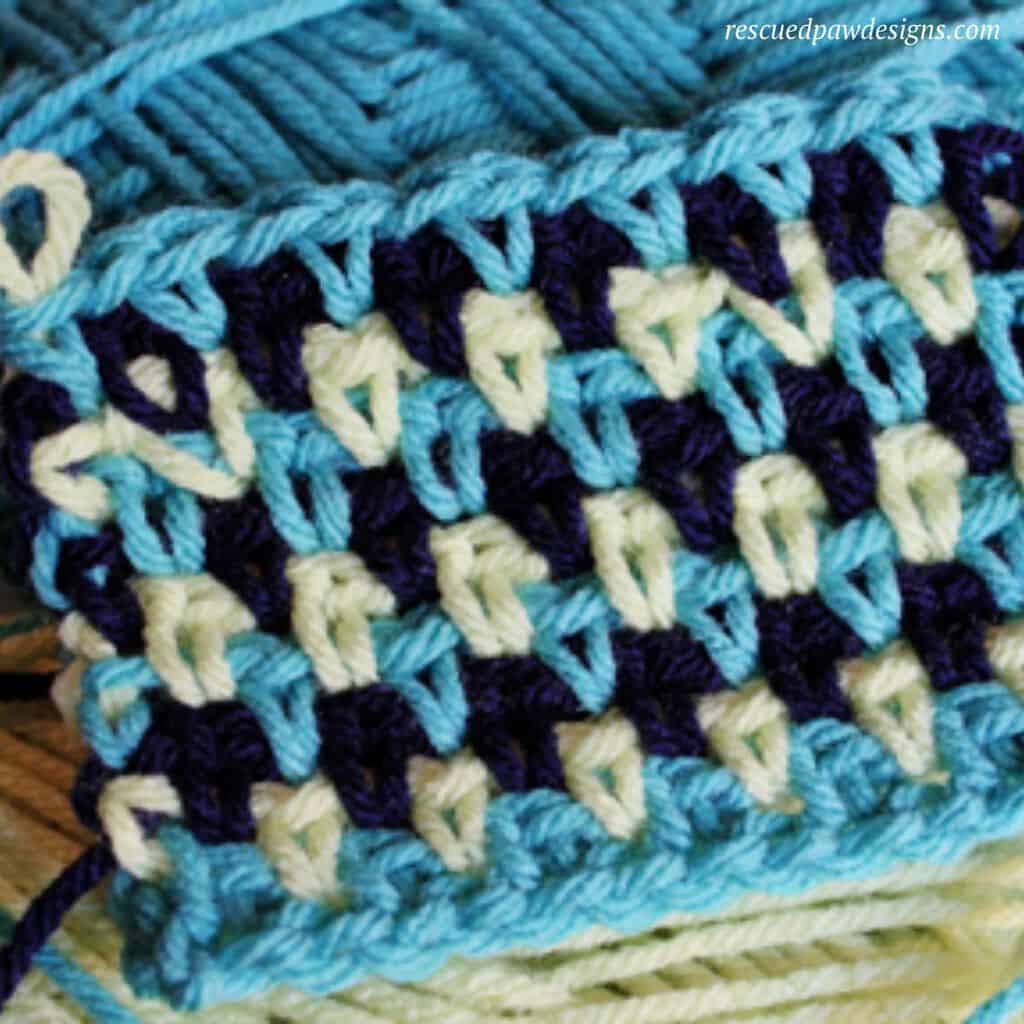 Granite Stitch
The crochet granite stitch goes by many names, such as the moss stitch and sand stitch. This is a beginner-friendly stitch design that is great to make for an upcoming baby shower if time is an issue!
This stitch uses chains and single crochets to create a tightly woven baby crochet blanket pattern. Take a look at the step-by-step photo tutorial below.
---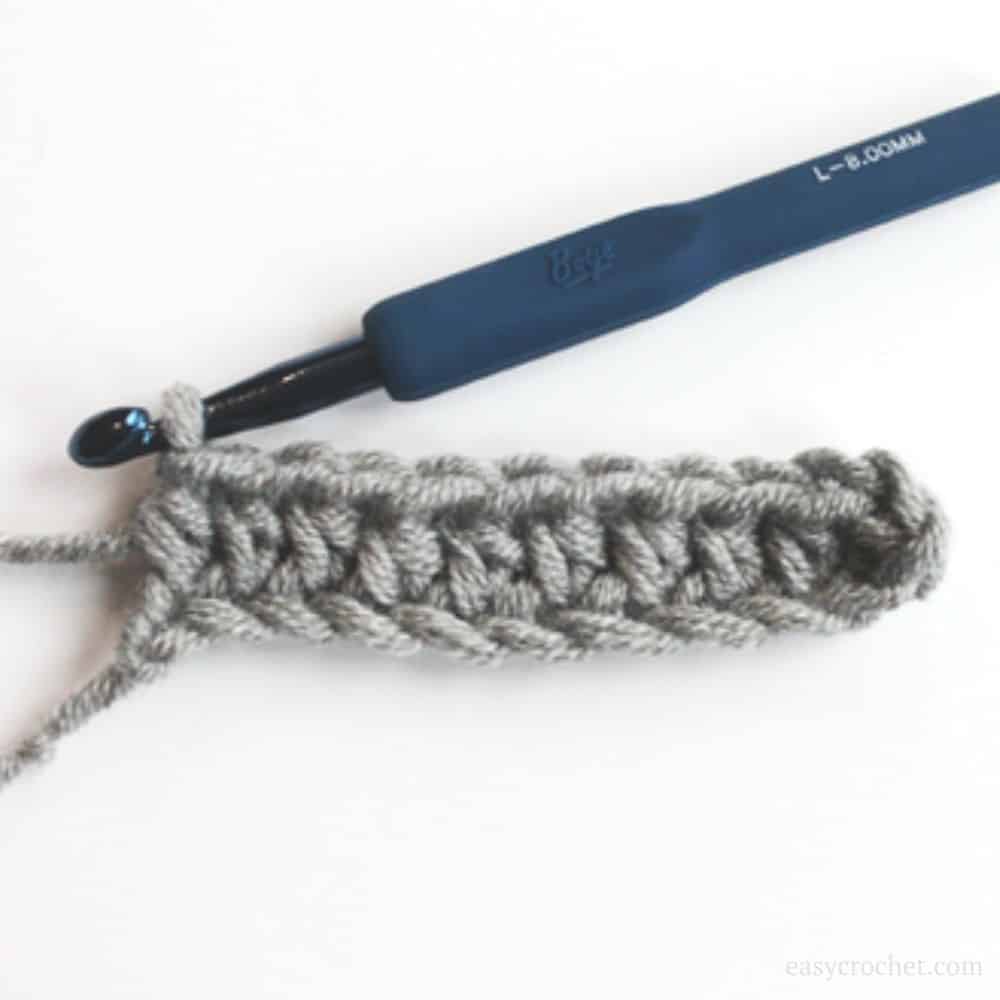 Half Double Crochet Stitch
The half double crochet or hdc abbreviated is an easy stitch to make a baby blanket with. This stitch makes for an easy repeat row of stitches for the entire blanket design and makes for a quick project.
Learn more about the hdc stitch with our free hdc written tutorial as well as hdc video tutorial, so you can start on your very own easy HDC baby blanket!
---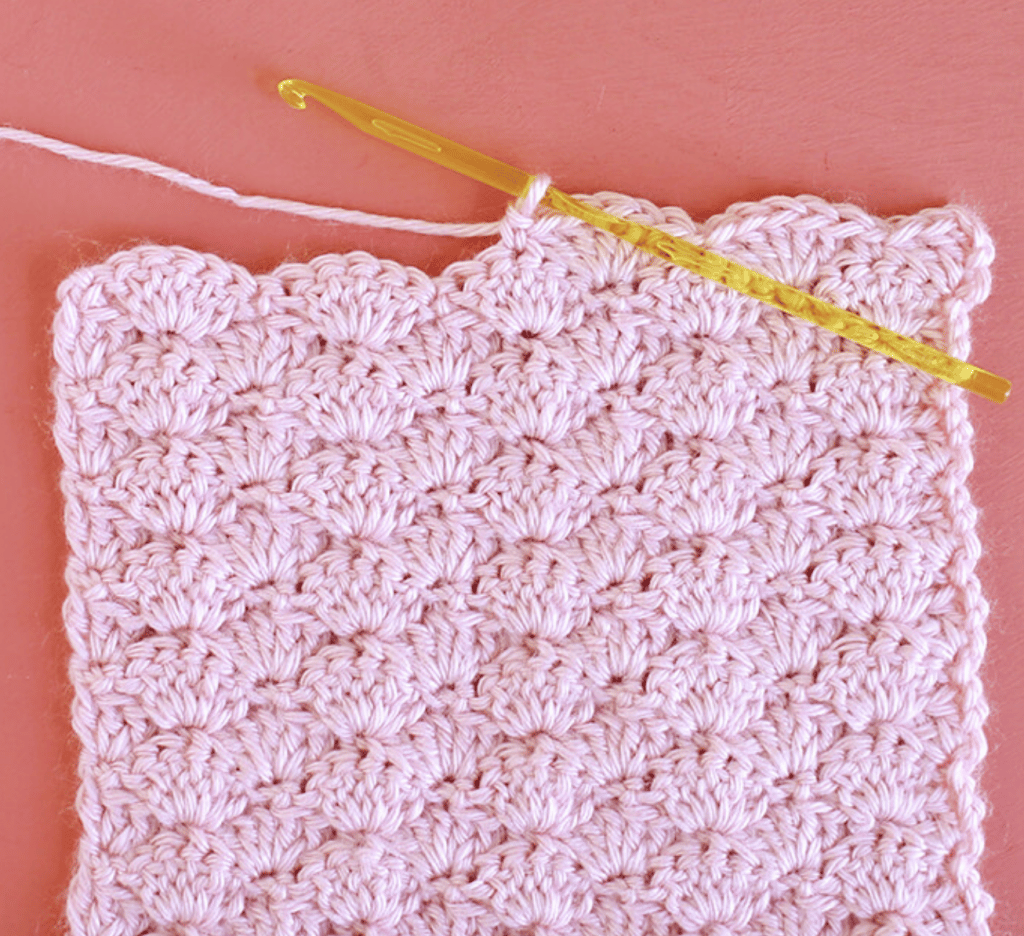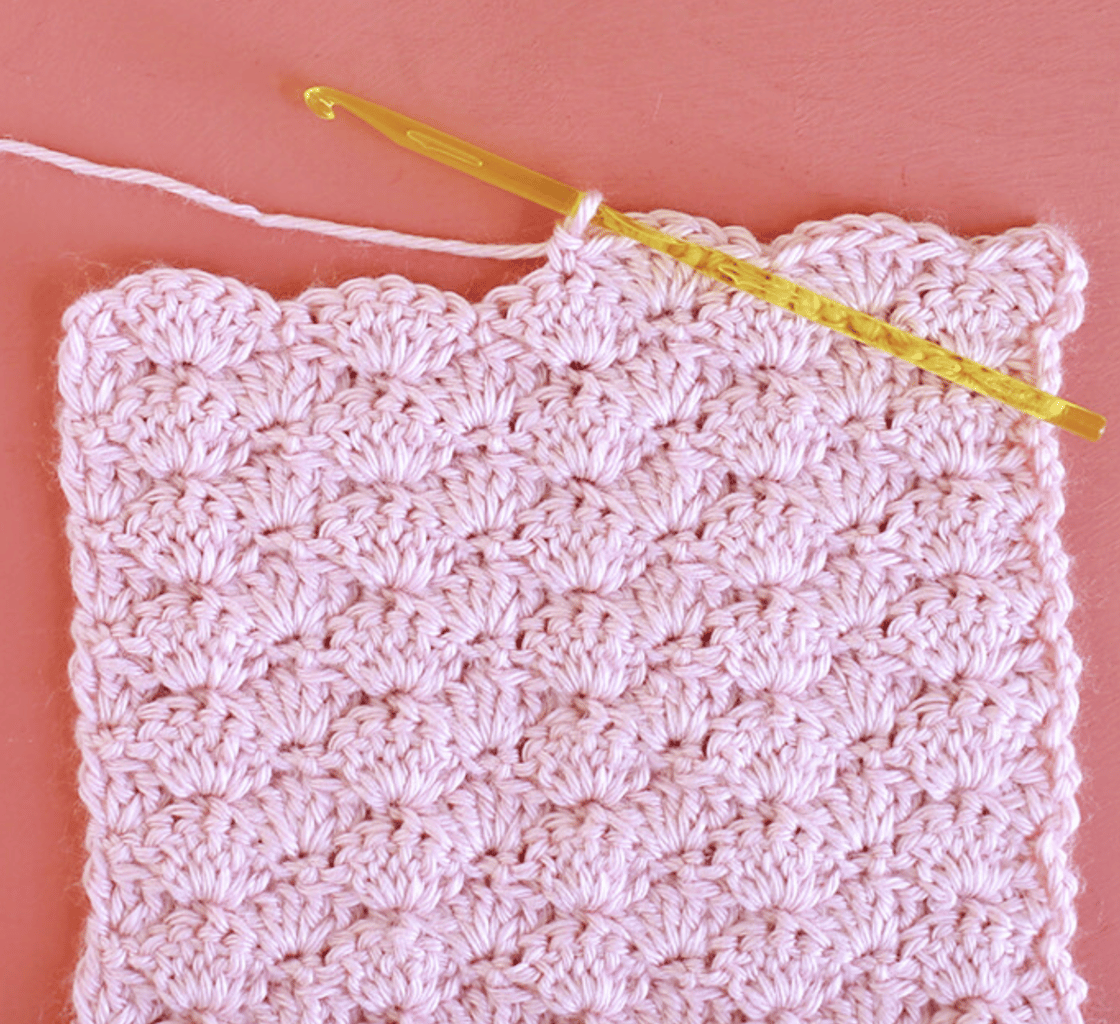 Shell Stitch
The shell stitch uses simple and basic crochet stitches. If you can single crochet and double crochet, then you can make this stitch for your next crocheted blanket!
Follow along with Persia Lou's photo stitch tutorial to learn how to crochet this beautiful crochet shell stitch today!
---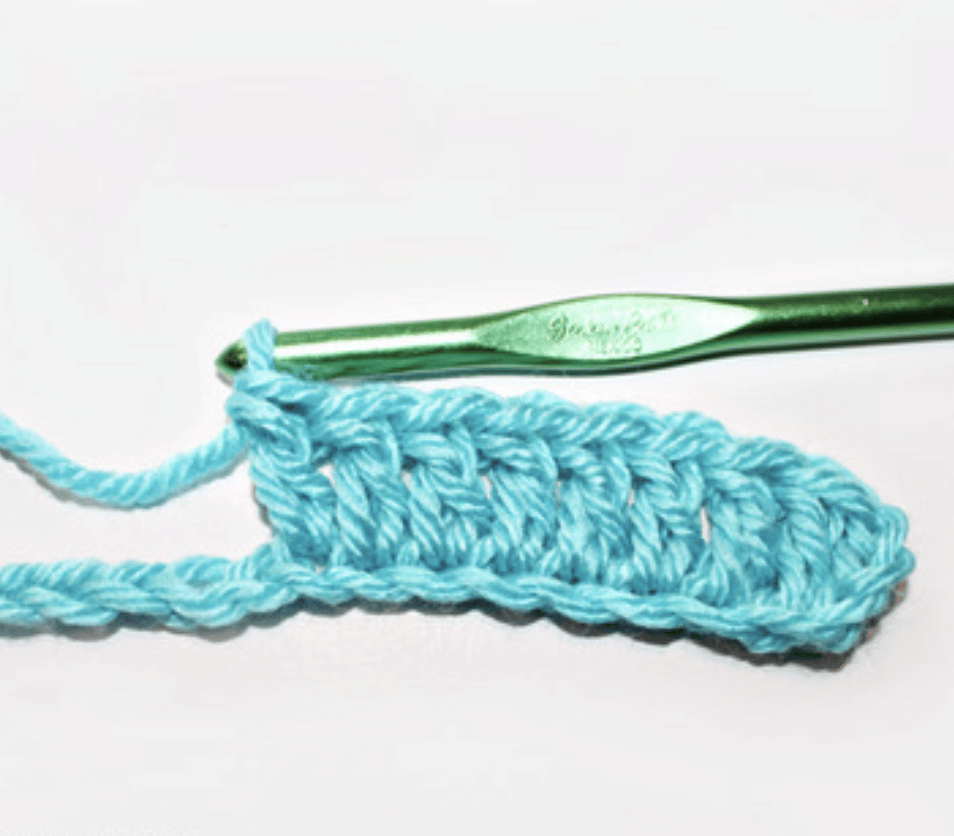 Double Crochet Stitch
Double Crochet stitches (dc) make the perfect easy crochet baby blanket! You can also combine the double crochet stitch in clusters to make a granny ripple blanket, which is a classic design.
Learn more about how to crochet the double crochet stitch and start crocheting a new baby blanket today!
---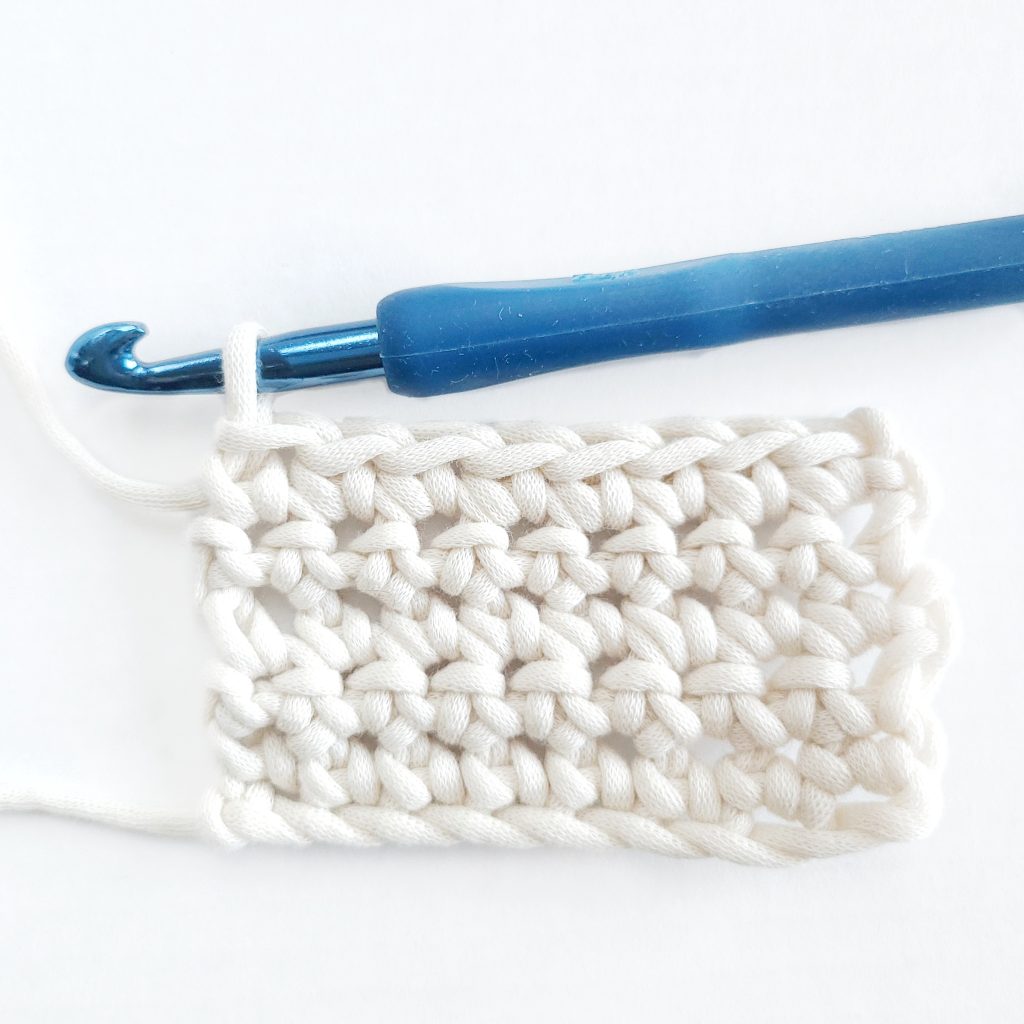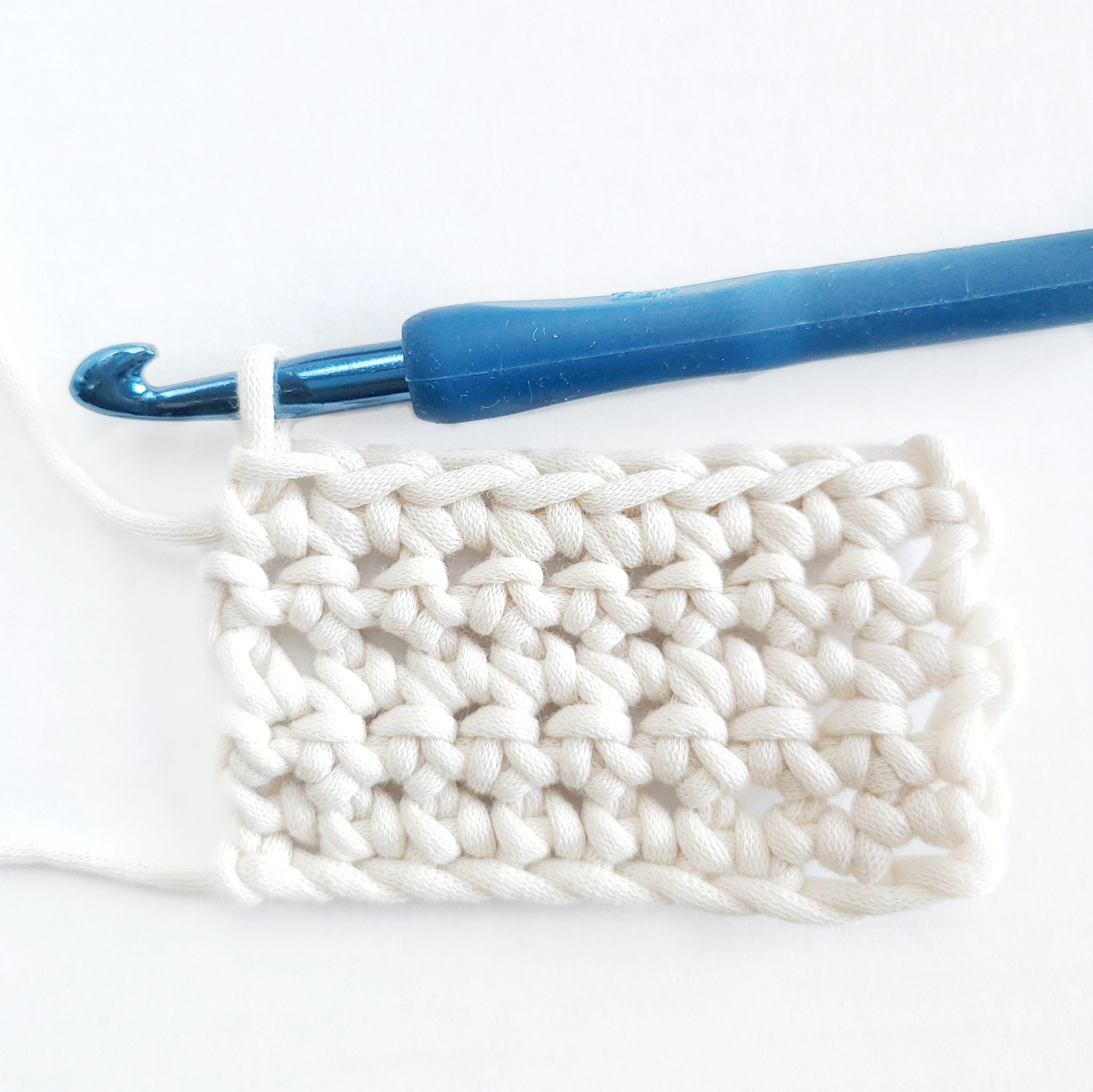 Single Crochet Stitch
Single Crochet stitches or SC abbreviated in a baby blanket makes for a great first time project for beginner crocheters.
Since the single crochet is one of the first basic stitches that is learned in crochet, you will find that this stitch is quick to learn. It is perfect for any easy baby blanket since it is just one simple stitch worked back and forth in rows.
Learn more below with our SC video and photo tutorial.
I hope you found the perfect stitch to make your next crocheted baby blanket with!
---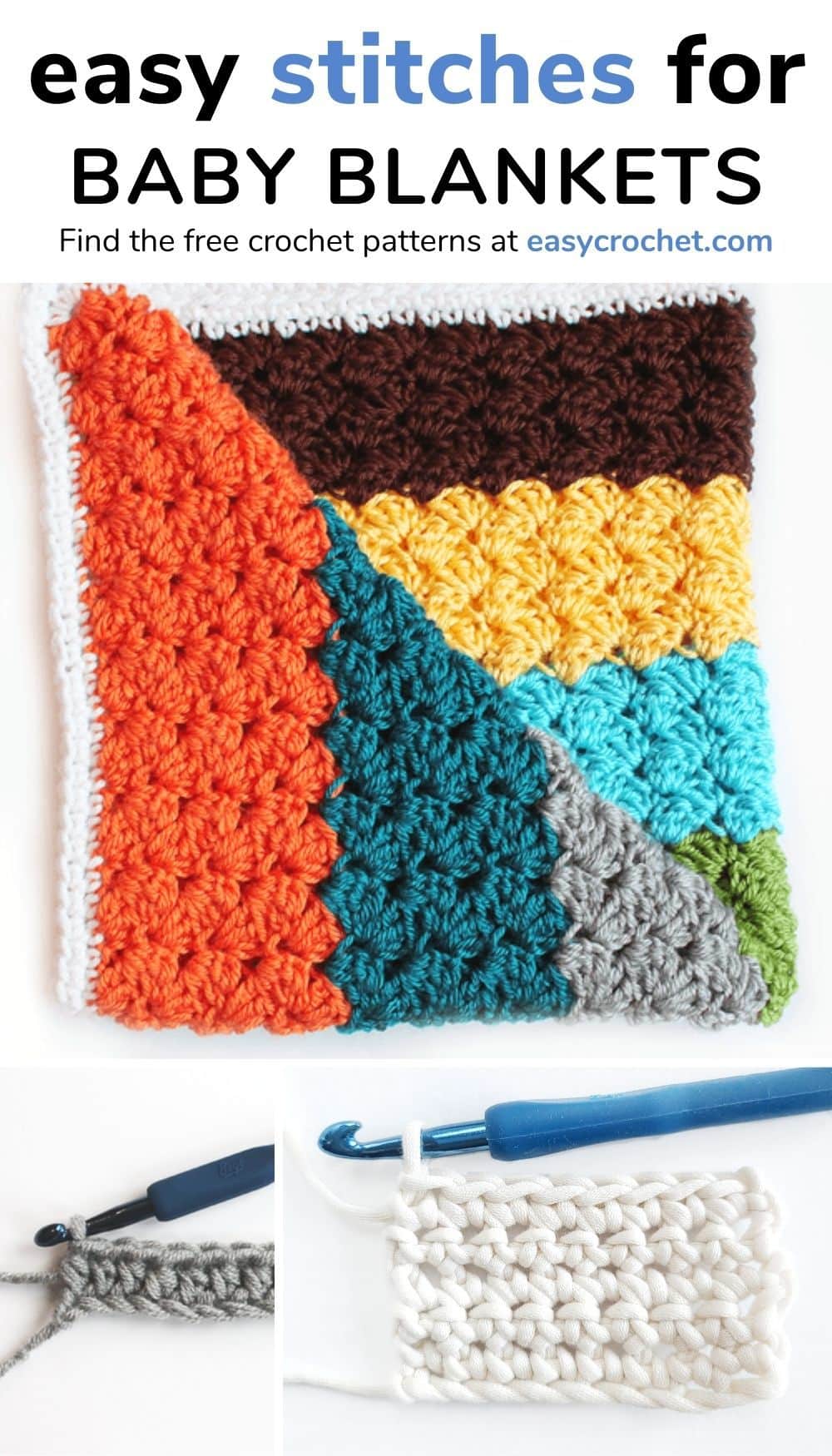 Free Crochet Baby Blanket Patterns
As an added bonus, I put together a list of some easy crochet baby blanket patterns below for you to explore too!
Color Blocked Crochet Baby Blanket: This easy project is one of those crochet projects that is great for beginners since it uses one crochet stitch! Be sure to check this baby blanket out to you can see how easy it really is to crochet. I promise you'll love making this quick blanket!
Henley Granny Ripple Baby Blanket: The Henley is a modern take on a granny stitch design. It can be crocheted in one solid color or broken up into stripes or color blocks to match a nursery.
Modern Granny Blanket: The modern granny blanket uses the double crochet stitch grouped (or clustered) together to create a beautiful blanket that can be made in any color for baby boys or baby girls. This free crochet baby blanket pattern is one of the most made blankets on Easy Crochet!
Falling in Blanket: This easy blanket uses a simple stitch, color changes and a fun concept to create a unique one-of-a-kind striped blanket.
As a bonus, this free pattern can be crocheted into eight different blanket sizes such as receiving, stroller, baby, throw and more.
Common Crochet Questions about Baby Blanket Stitches
How Big Should I Make My Baby Blanket?
The most common baby blanket size is 40″ x 40″ which is usually referred to as a receiving blanket or square blanket. A few other blanket sizes that are good to make for a baby are a stroller blanket and lovey blanket.
What is the Best Yarn to Use for a Soft Blanket?
A good yarn to use for a baby blanket is one that is washable but also soft, such as Soft Baby Steps by Red Heart or Softee Baby by Bernat. It is always a good idea to feel the yarn, read the label and to make sure that the fiber you want to use is good for a babies skin.
Learn more about some of the best yarns for baby blankets, so you can make a good choice when you crochet a blanket for a little one.

More Crochet Stitches