Are you new to crochet and are looking for a way to learn the double crochet (or DC abbreviated) stitch fast? I can help! I will teach about the DC stitch with the free video lesson below.
Do you want to learn more with videos? Check out the half double crochet video or the herringbone half double crochet video too!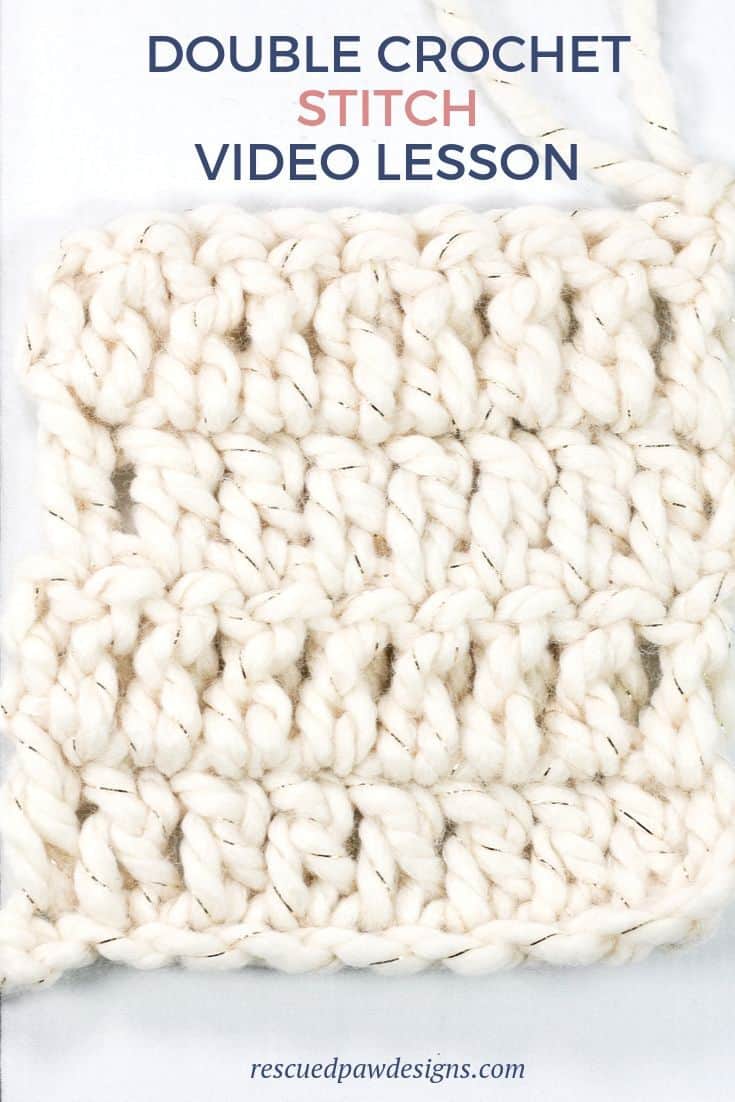 I hope you enjoy this video tutorial!
Happy Crocheting!
How to Make a Double Crochet Stitch
The Double crochet or DC is a stitch that is a great technique to master to use in blankets, scarves, and many more different crochet projects.
DC STITCH WRITTEN LESSON:
Yarn over the hook, insert the hook into the specified stitch, and yarn over the hook again. Pull the yarn back through the stitch you just inserted the hook into, so there are now three loops on the hook.
Yarn over the hook again and pull back through two loops, two loops are now on the hook.
Yarn over the hook again and pull back through the last two loops.
Learn more about the DC stitch here with my step-by-step picture tutorial.
DC STITCH VIDEO LESSON:
Use the step by step double crochet video tutorial below to learn how to DC!
Don't forget to subscribe to my YouTube channel so you don't miss out on new tutorials and videos!
Happy Crocheting!
You may like these crochet stitch tutorials too!