The Crochet Moss Stitch Tutorial (aka Granite, Woven, Linen Stitch)
Learn how to crochet the moss stitch today with the free moss stitch crochet tutorial below! This stitch has several names: linen stitch, sand stitch, seed stitch, woven stitch, and granite stitch. I learned it as the moss stitch, which also seems to be the most popular, but anywhere you see those stitch names used, just know that they are all actually the same.
Whatever you prefer to call the moss stitch, it will always create a beautiful-looking crochet piece every time it is used. I, personally, love this crochet stitch, and I'm going to show you the easiest way to learn it below!
Learning how to crochet a moss stitch is easy to get the hang of because it uses only basic stitches; the single crochets and chain. If you can crochet these two stitches, then you can easily learn a moss stitch in crochet patterns and make a design such as the Jane Blanket.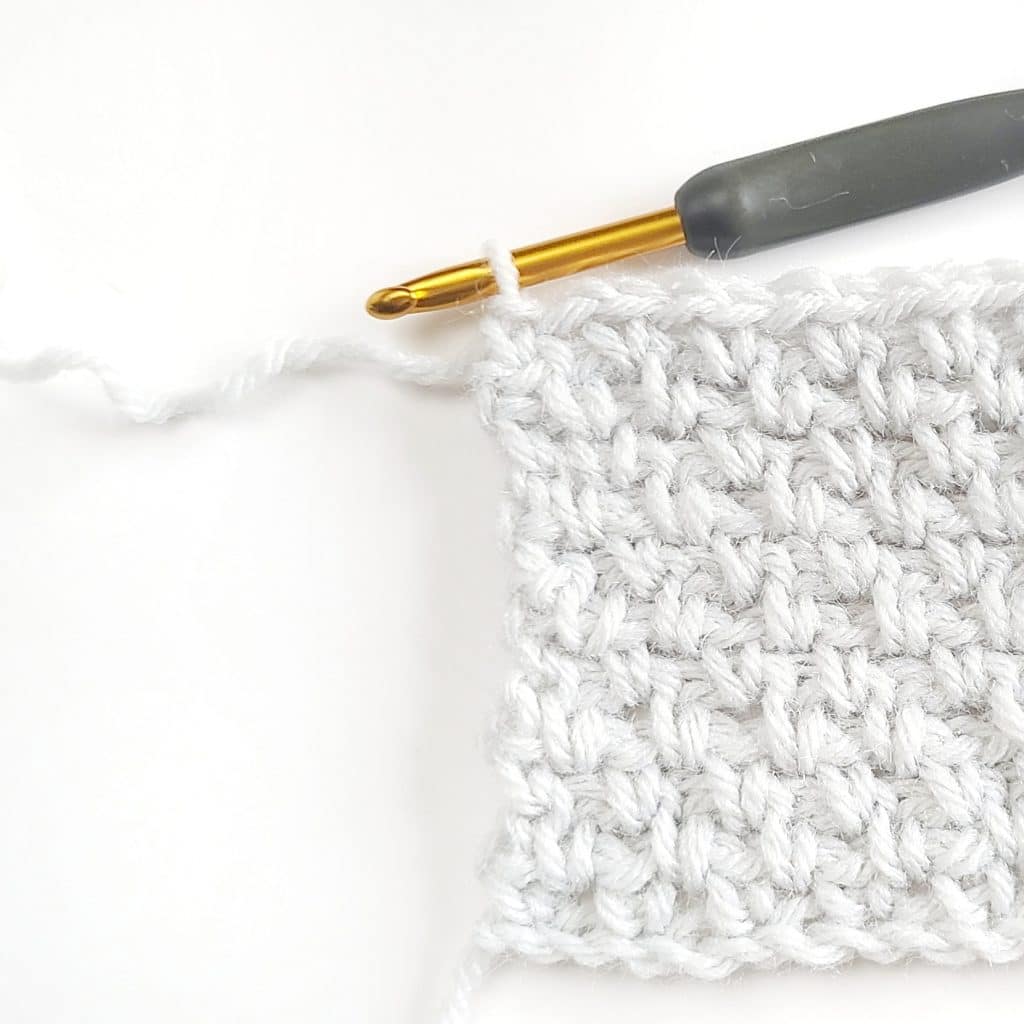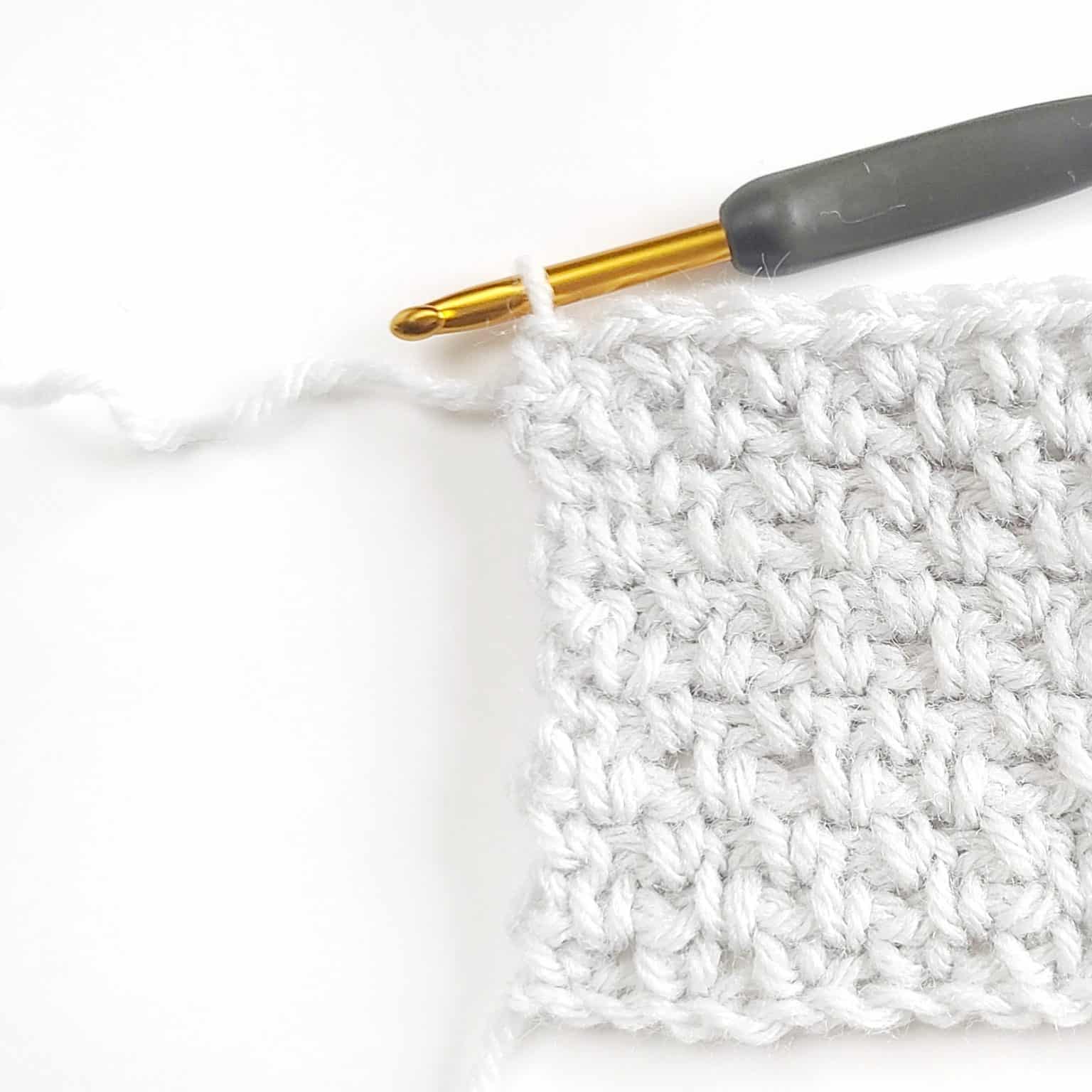 Crochet Stitches in a Moss Stitch
Learn more about these basic crochet stitches used to create a moss stitch below, which are single crochet stitches and chain stitches below.
Single Crochet (sc):
Insert hook from front to back in the second chain from the hook or designated stitch
Bring the yarn over (YO) the hook and pull the yarn back through the chain (or stitch) from back to front (2 loops on hook).
YO and pull through both loops on the hook.
Chain Stitch (ch):
A simple crochet stitch that often forms the foundation of what crochet stitches are worked into during projects.
Make a slip knot.
Insert hook into slip knot point first, bring yarn over the shaft of the hook from back to front and grab it with the throat of the hook.
Draw hooked yarn through slip knot and onto the hook. This movement will make one chain stitch
Repeat steps two and three until you have the desired number of stitches for a pattern. One loop will remain on the hook.
What Does the Moss Stitch Look Like?
The moss stitch creates a uniquely textured and dense fabric. It is defined by the alternating pattern of single crochet and chain stitches, which results in a woven or knit-like appearance. The moss stitch's textured appearance resembles small "bumps" or "pebbles" on the front-side of the fabric.
What Projects Use the Moss Stitch?
The crochet moss stitch creates a fabric that is very sturdy, yet highly flexible, making it suitable for a variety of projects. To be honest, most crochet projects can be made with the moss stitch, but I like it most with blankets or scarves, or anything that requires a dense, closely knit fabric, like dishcloths or hot pads.
The Basics of How to Crochet the Moss Stitch
The moss stitch is alternating stitches of single crochet and chains in a row.
For example, in the first row you would single crochet, skip the next chain and chain one across.
Then in the second row immediately following the pattern would be worked by chaining two, then single crocheting into the chain spaces you made the previous row, skipping a stitch followed by a chain 1.
You'd then follow along with the second row, which is our repeat row for the rest of the pattern, to create an easy crochet moss stitch pattern.
Let's Get Started
Follow the step-by-step picture tutorial and written pattern below for a more depth explanation of a crochet moss stitch. After the tutorial, you can find a few free moss stitch patterns, as well as a section about crocheting in the round using a moss stitch.
Scroll on down to learn about how to make the moss stitch in a flat row, as well as find a few free moss stitch patterns as well as how to crochet a moss stitch in the round.
Moss Stitch Crochet Tutorial
Skill Level: Easy
Materials
Crochet Stitches & Abbreviations
sc (s) = single crochet (s)
ch (s) = chain (s)
st (s) = stitch (es)
sk = skip
rep = repeat
Notes
The ch 2 at the beginning of the row counts a st
Pattern is in standard US terms.
Use an even number of chains for your starting (foundation) ch or multiple of 2 to create an even moss stitch pattern.
Moss Stitch Tutorial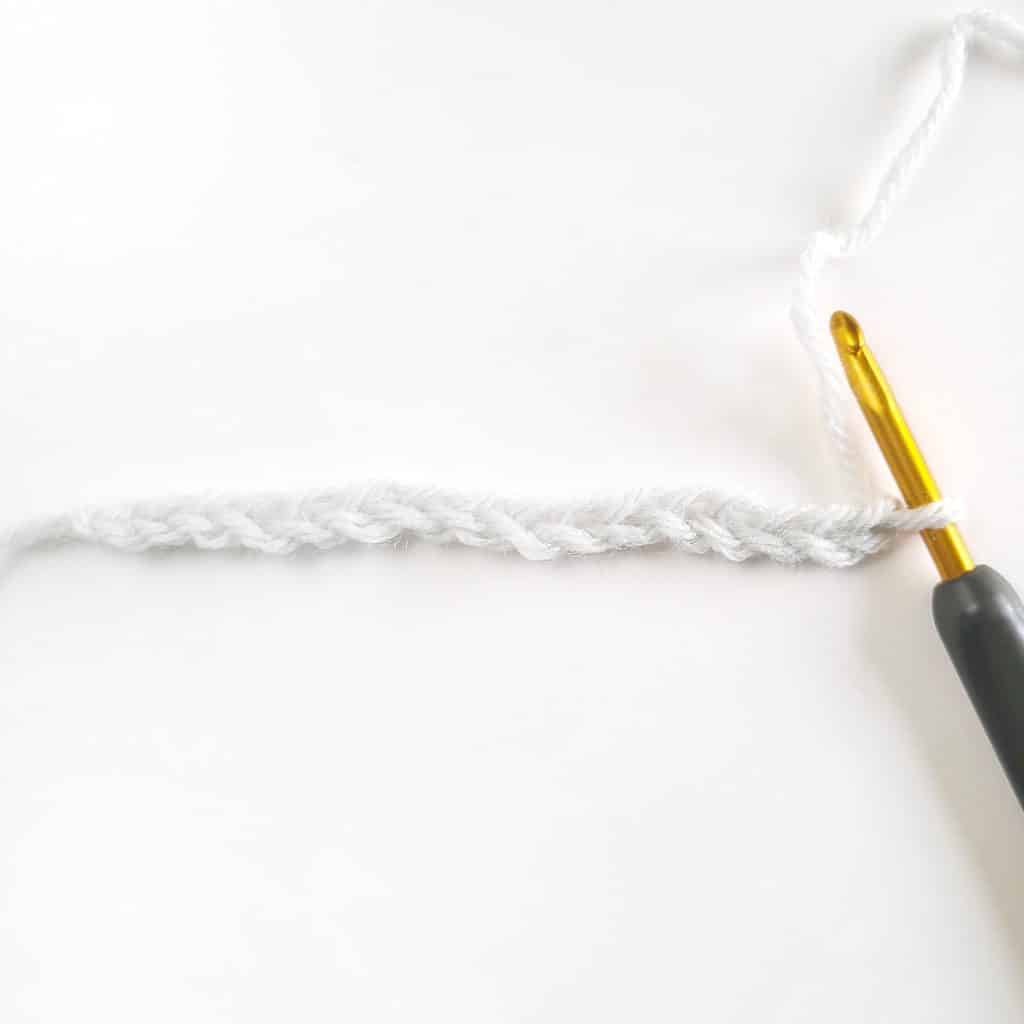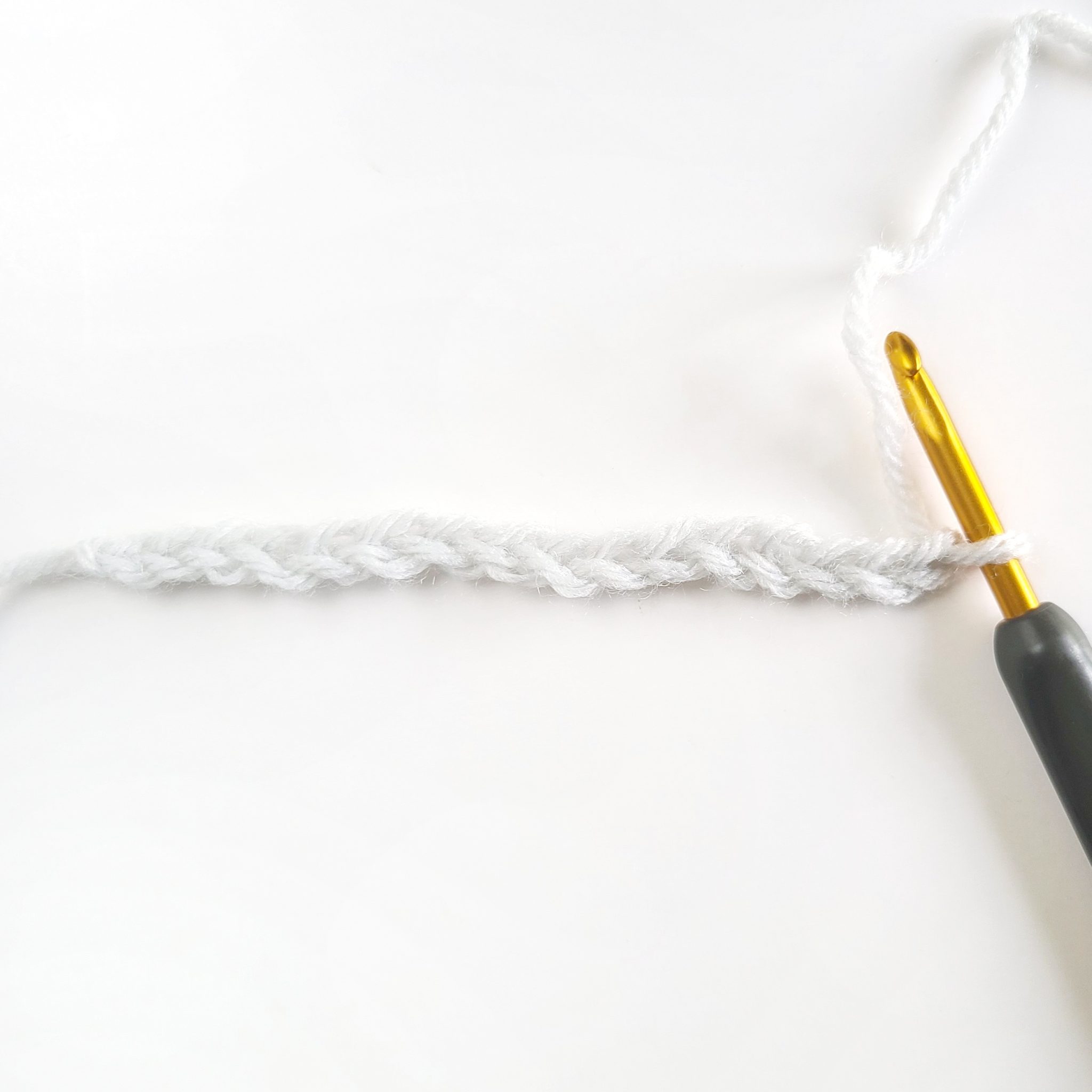 Step 1
Use a starting ch in an even number. The example shows 16 chs.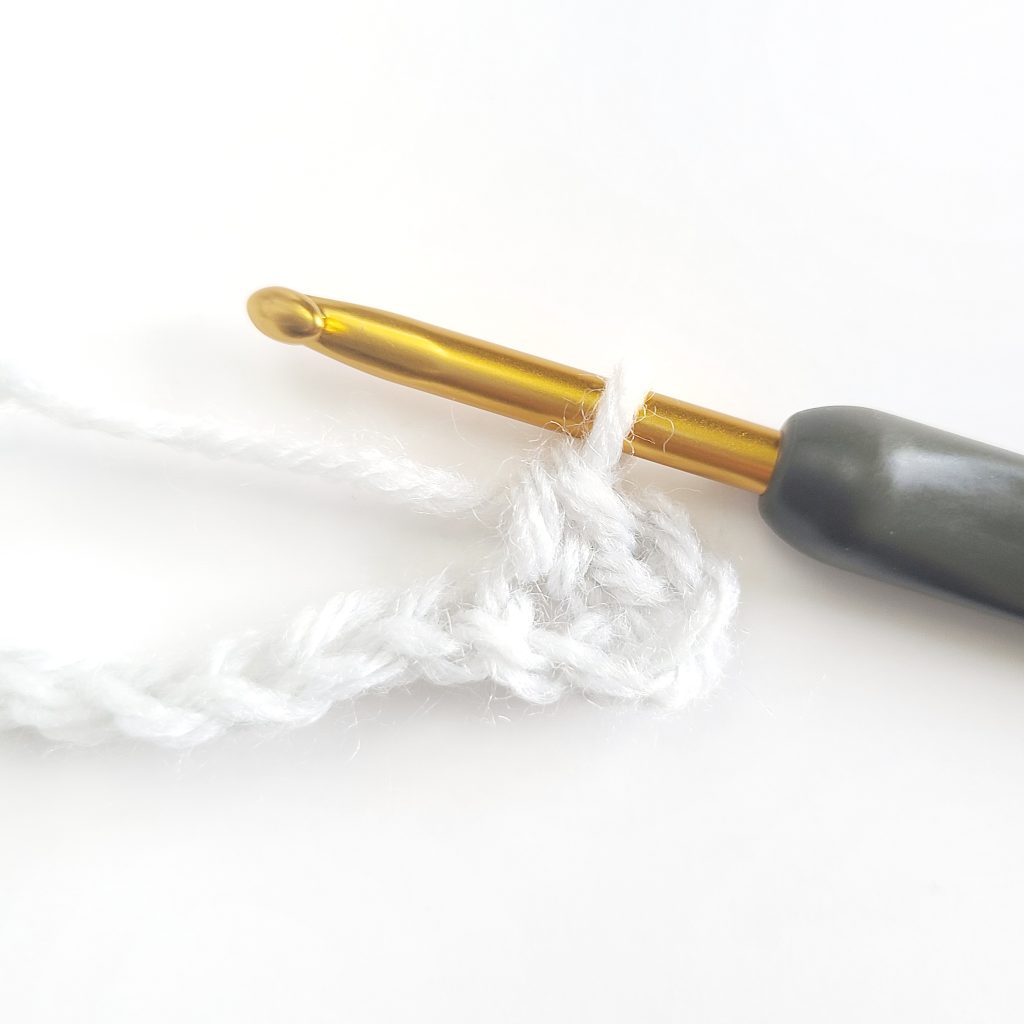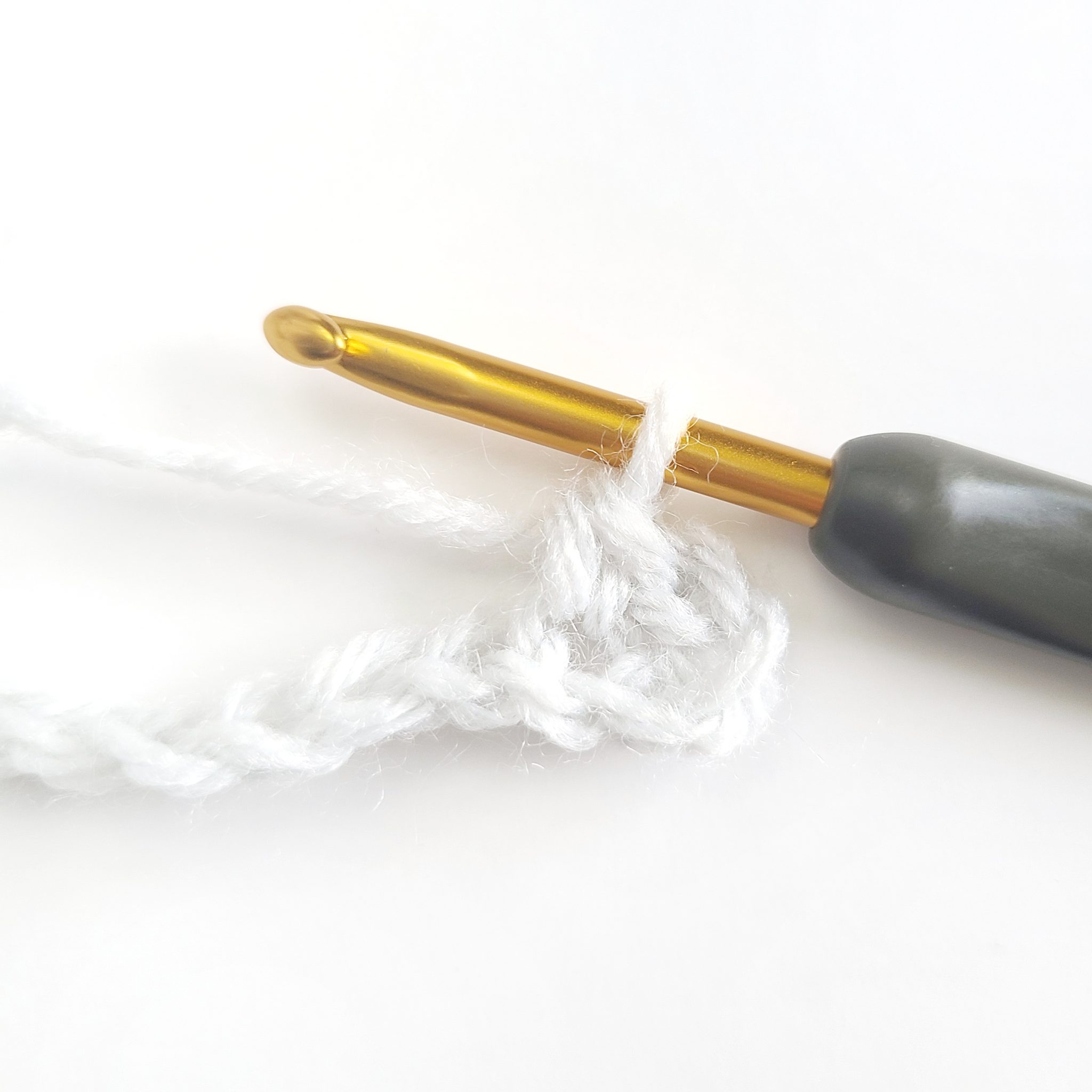 Step 2
In the fourth ch from the hook sc.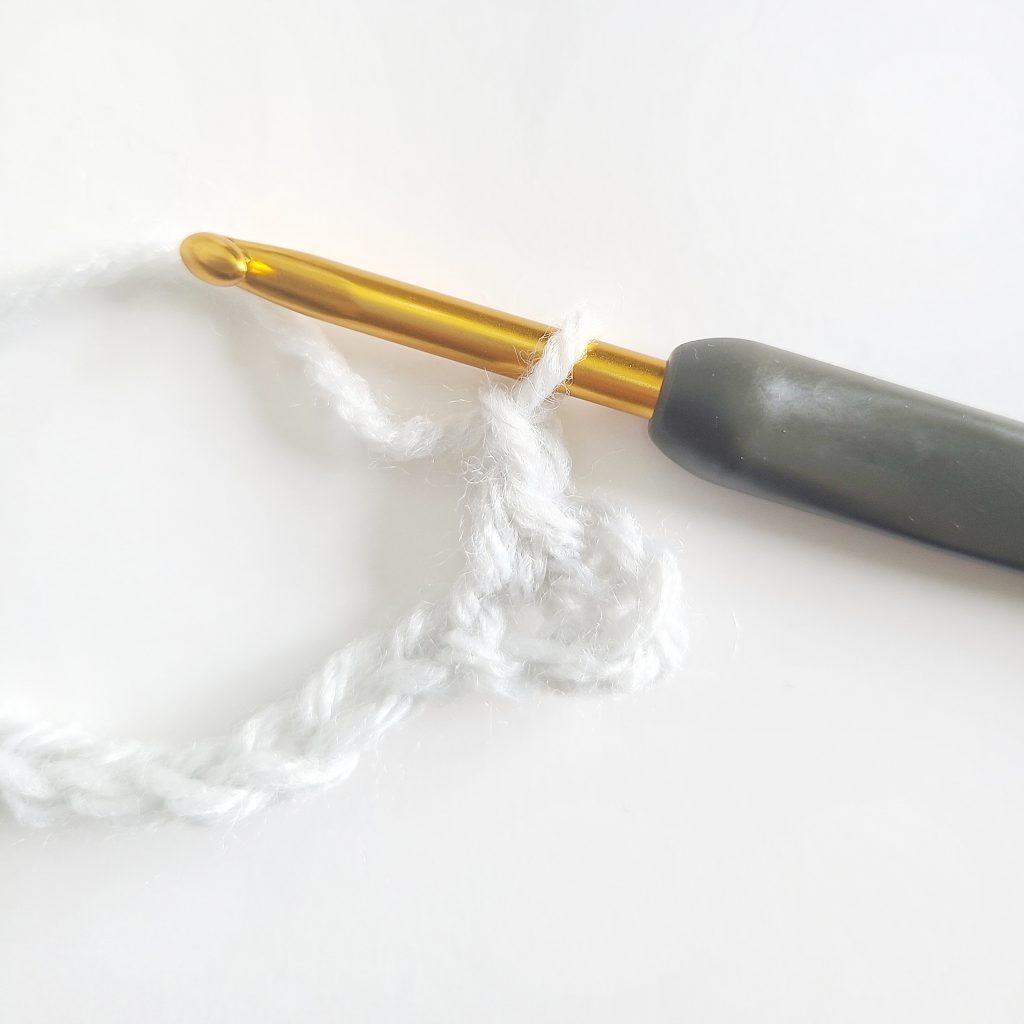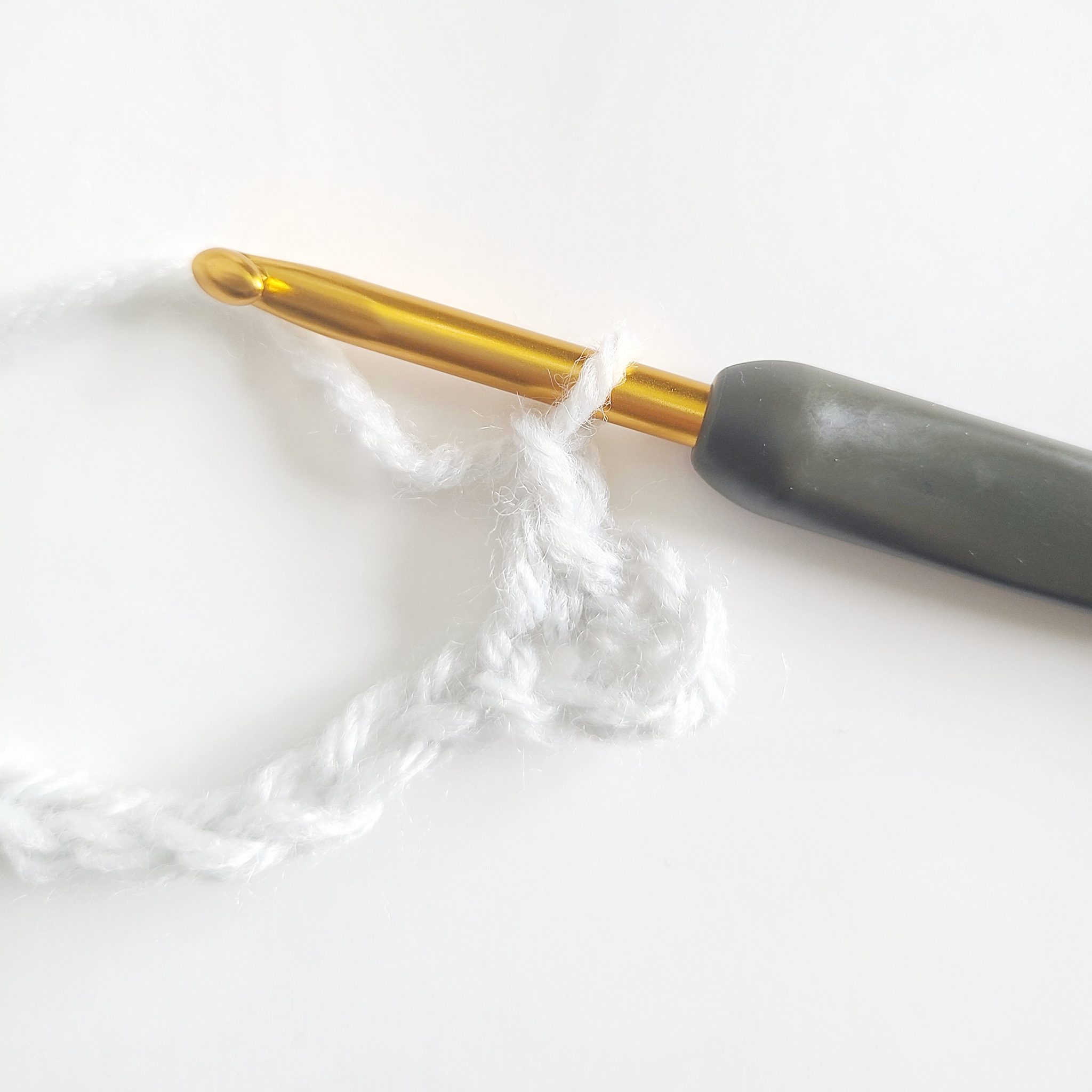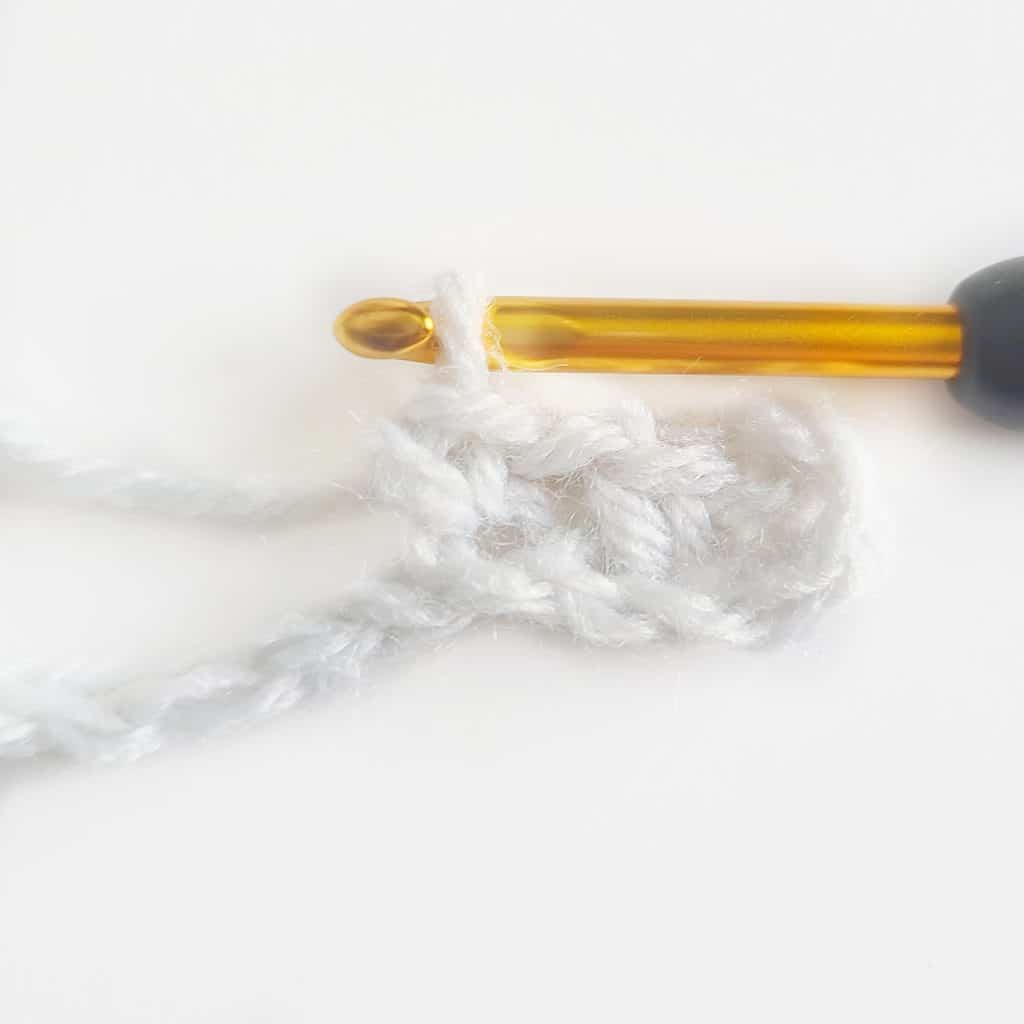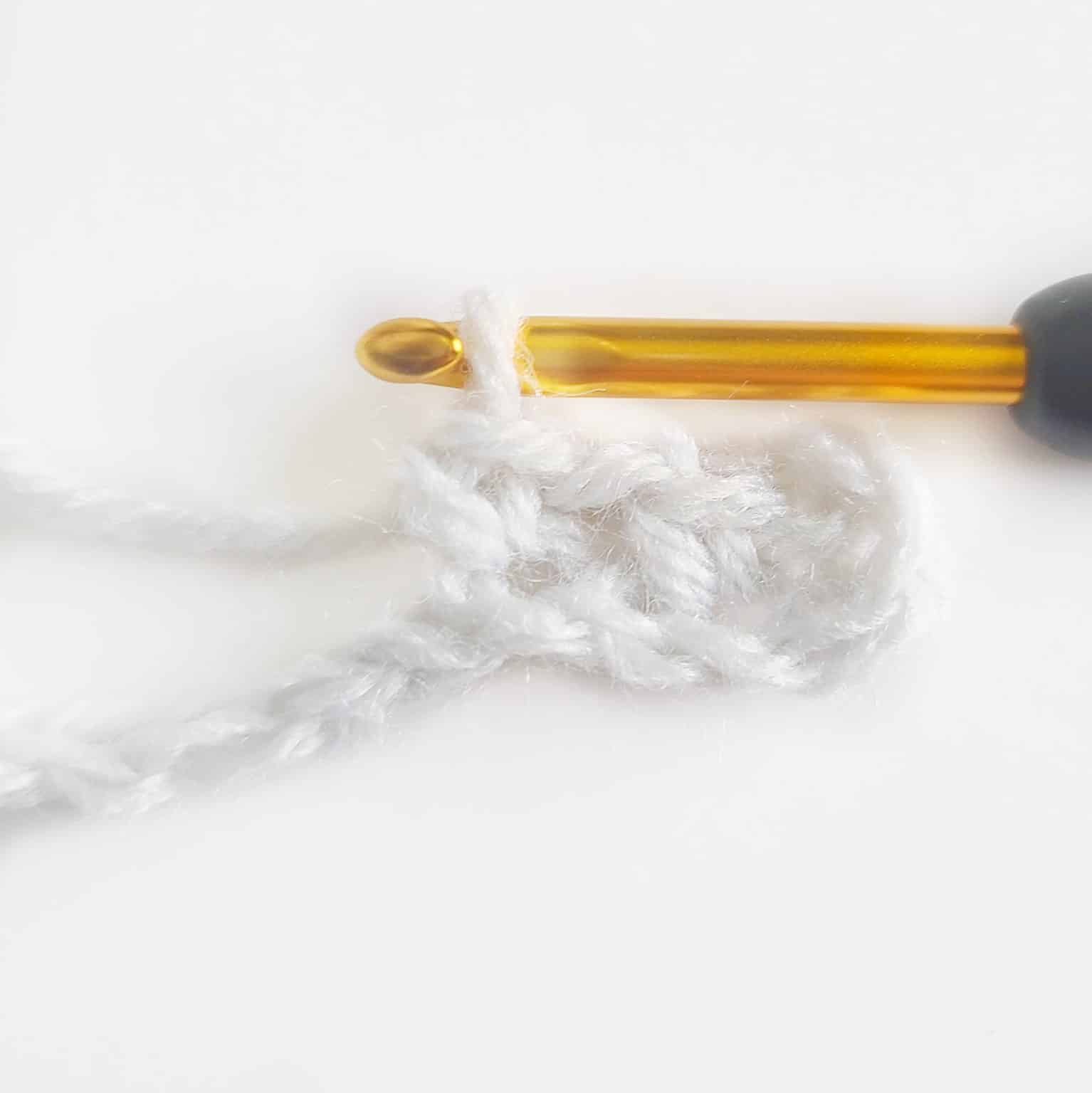 Step 4
*sk 1 ch, sc into the next ch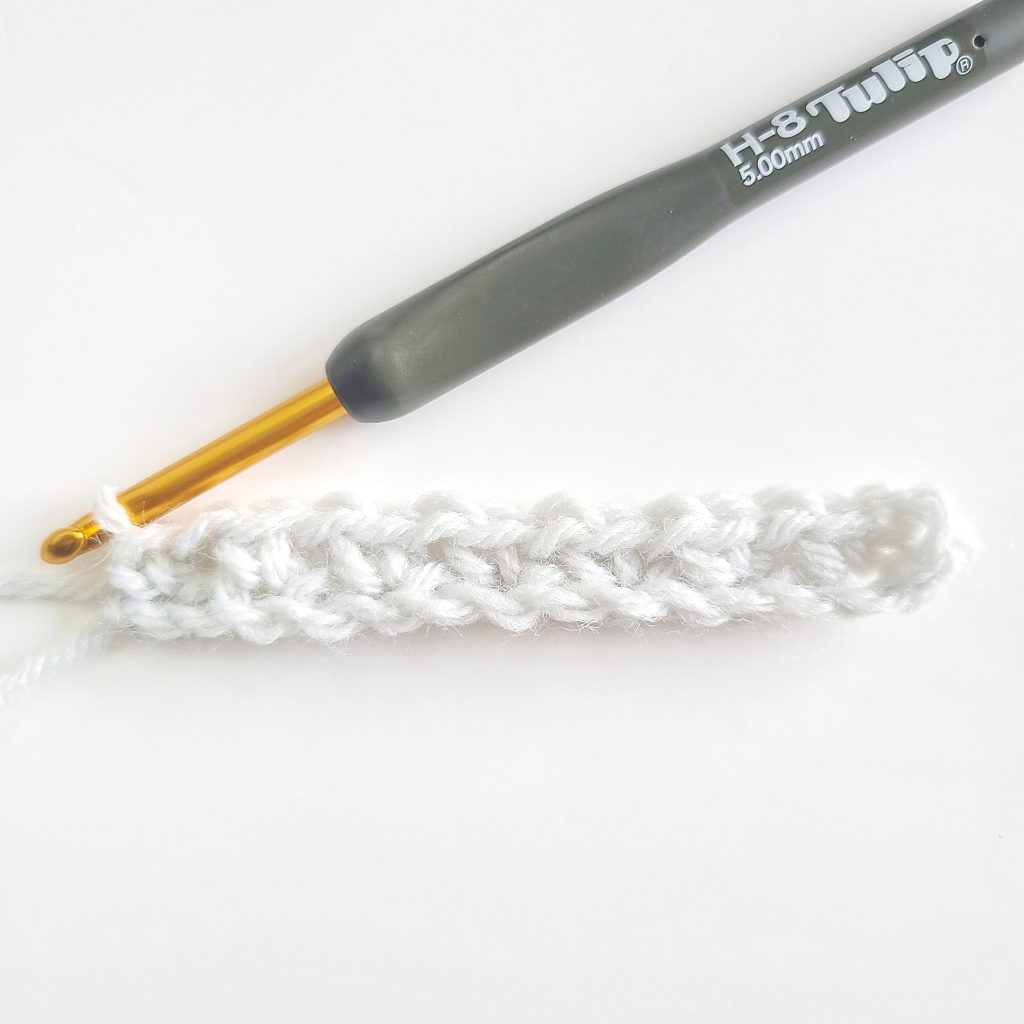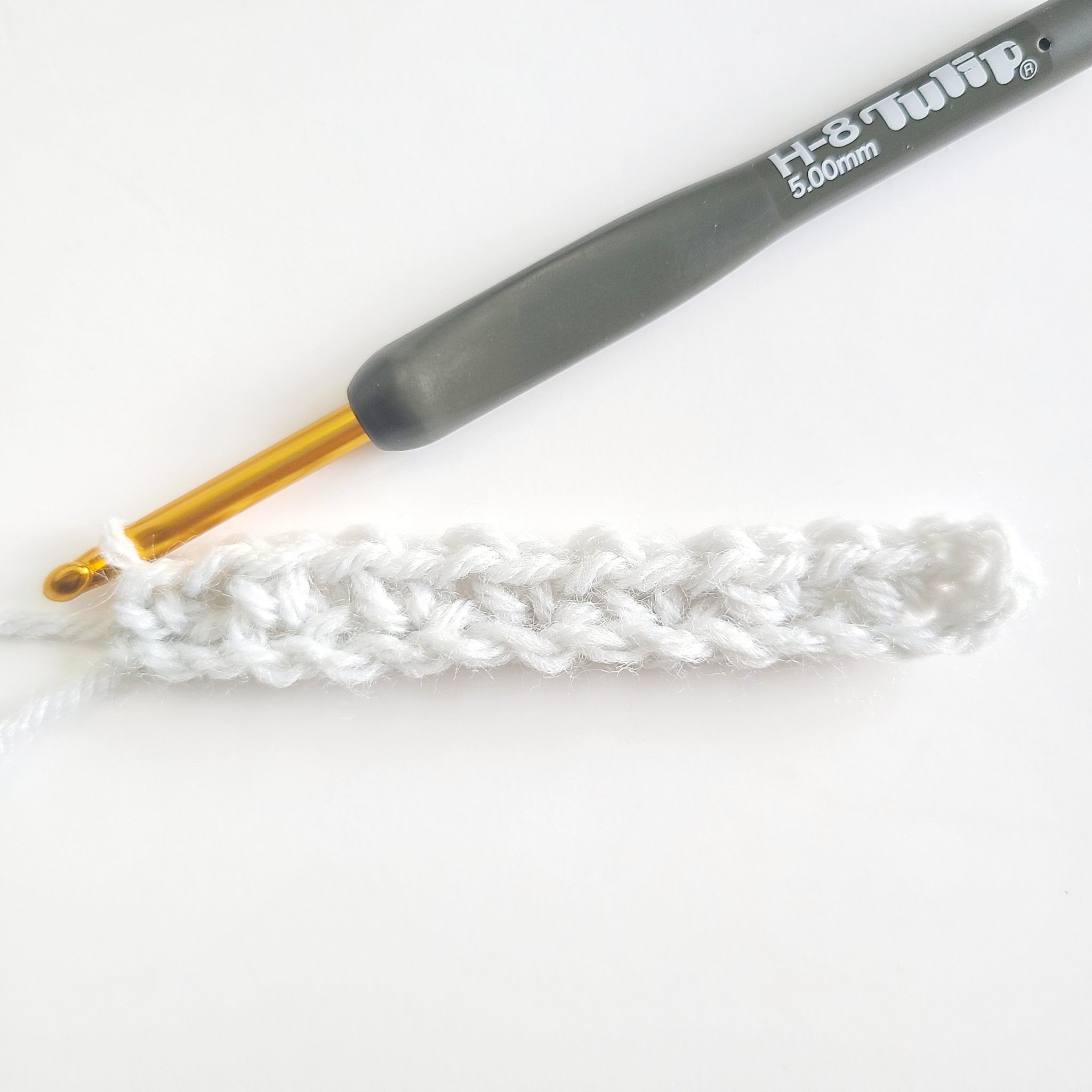 Step 5
Rep from * across ending with a sc in last ch. End of Row 1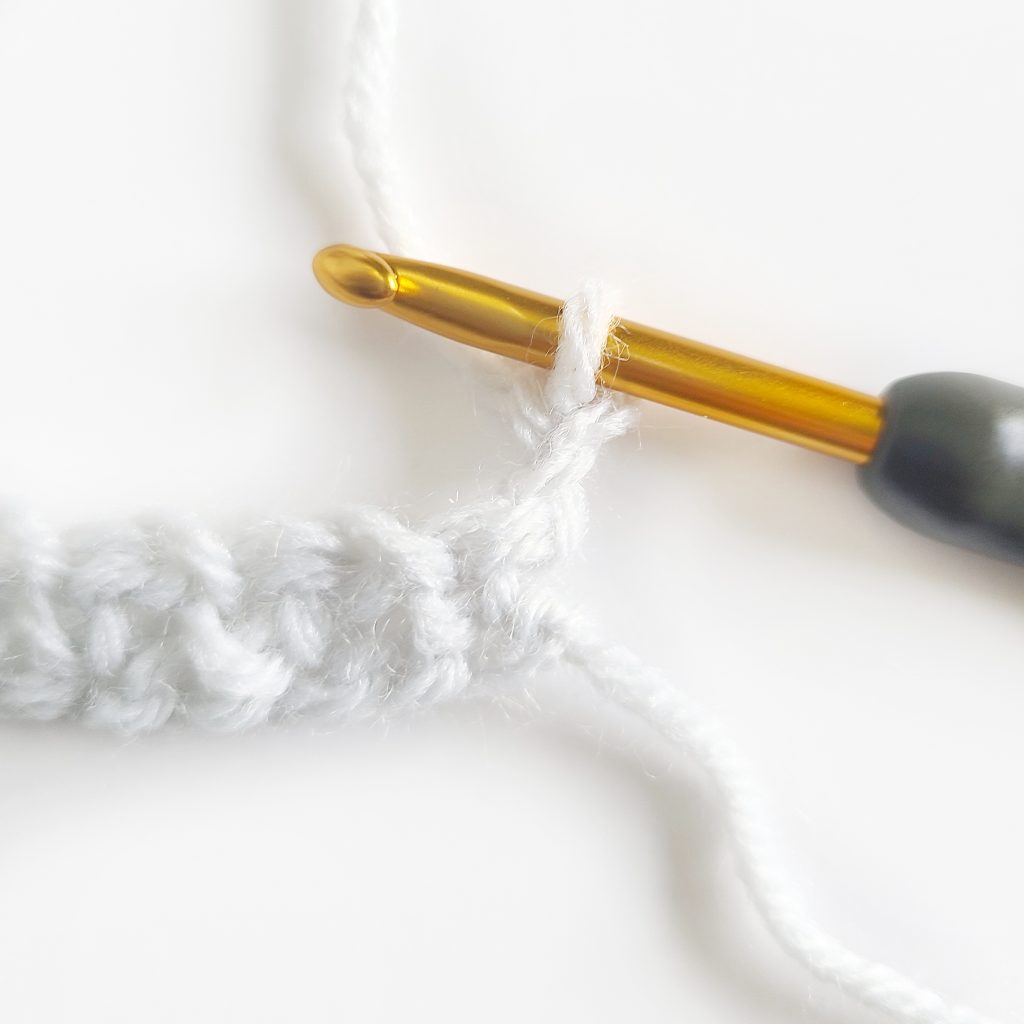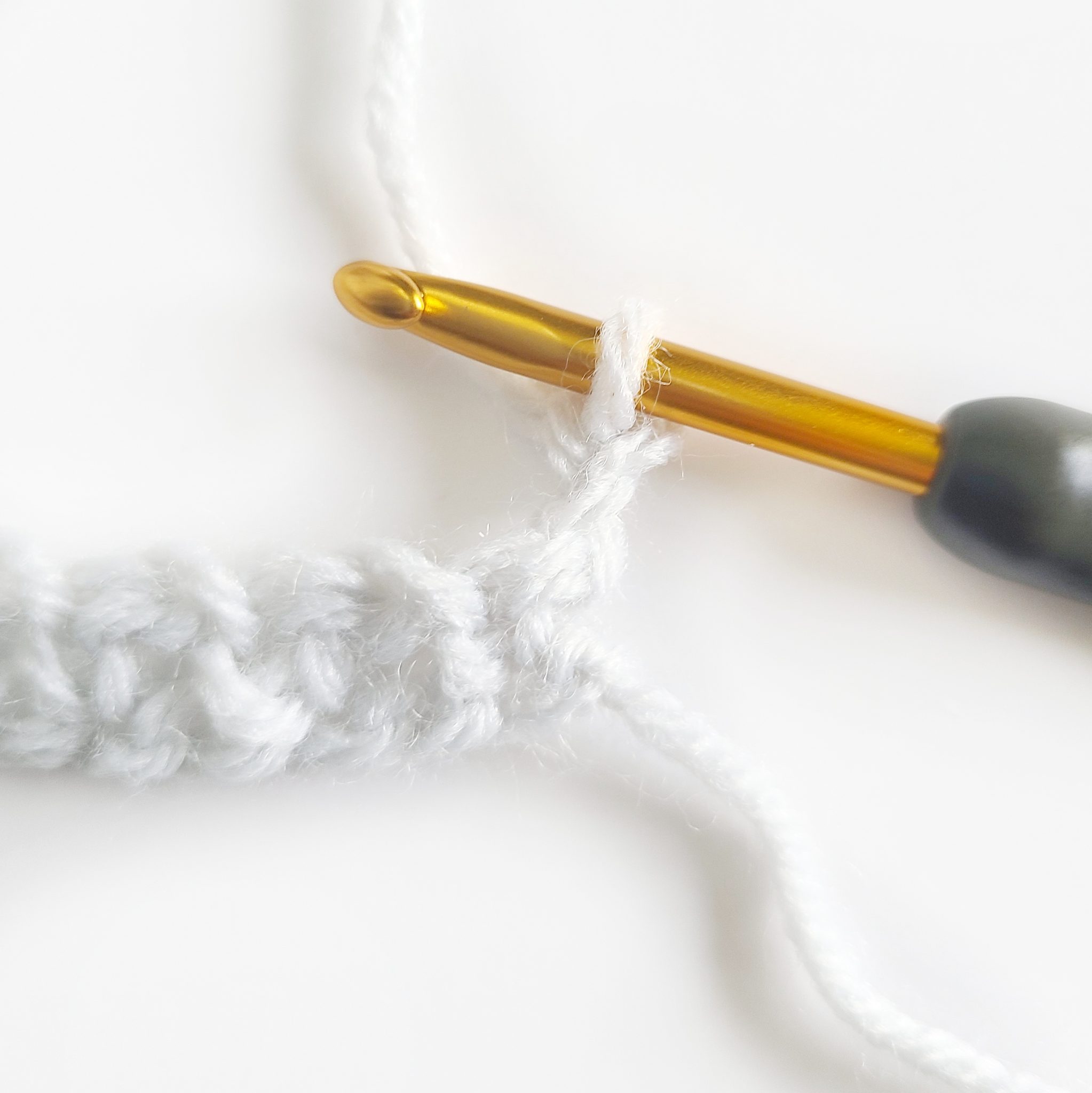 Step 6
Start of Row 2. Turn, ch 2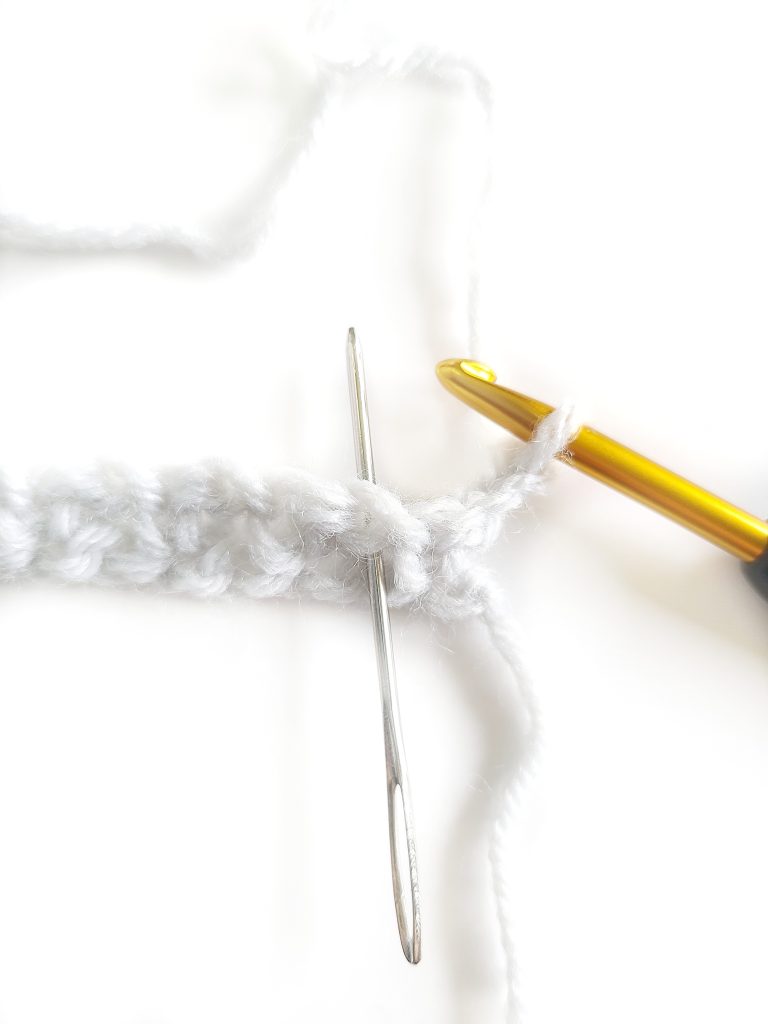 Step 7
sk first sc from the row before and locate the ch 1 space.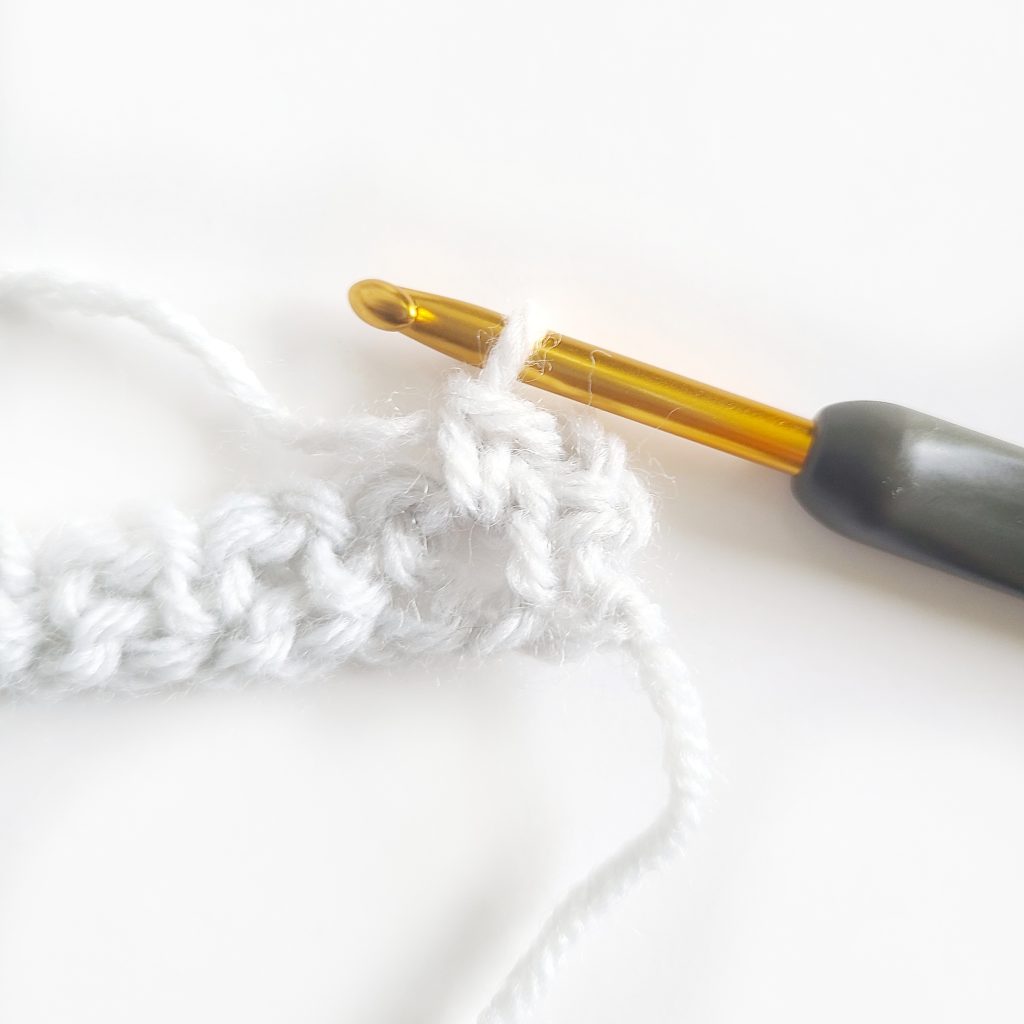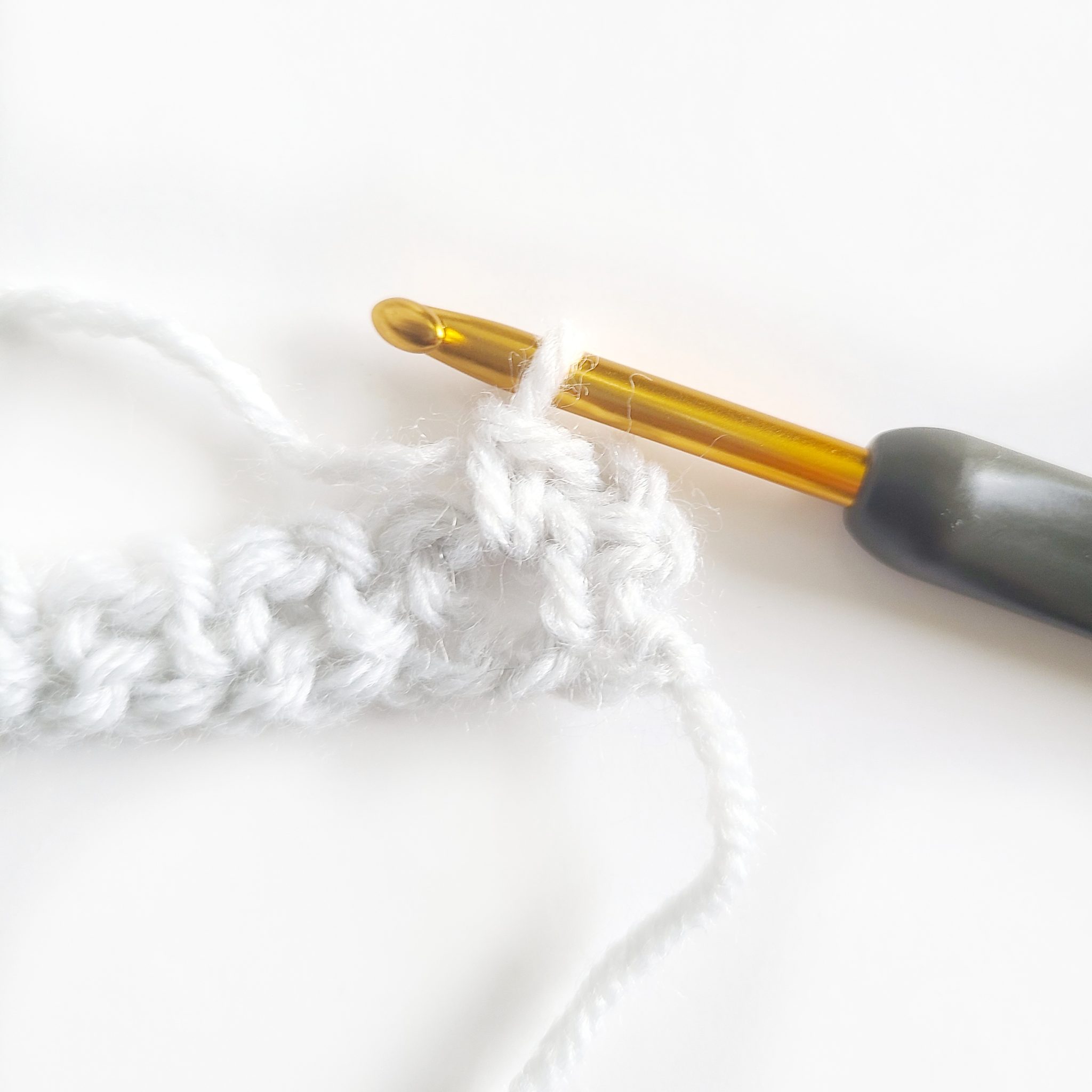 Step 8
1 sc in next ch 1 space.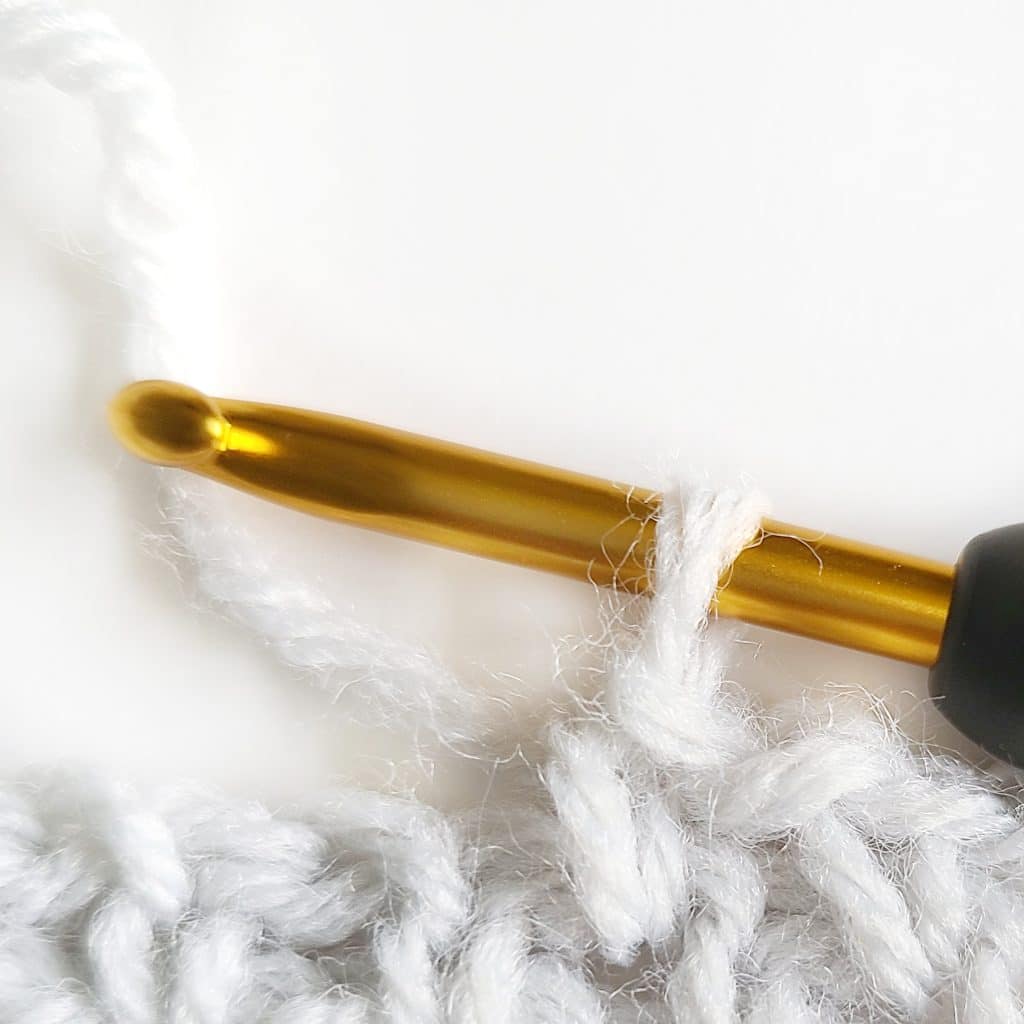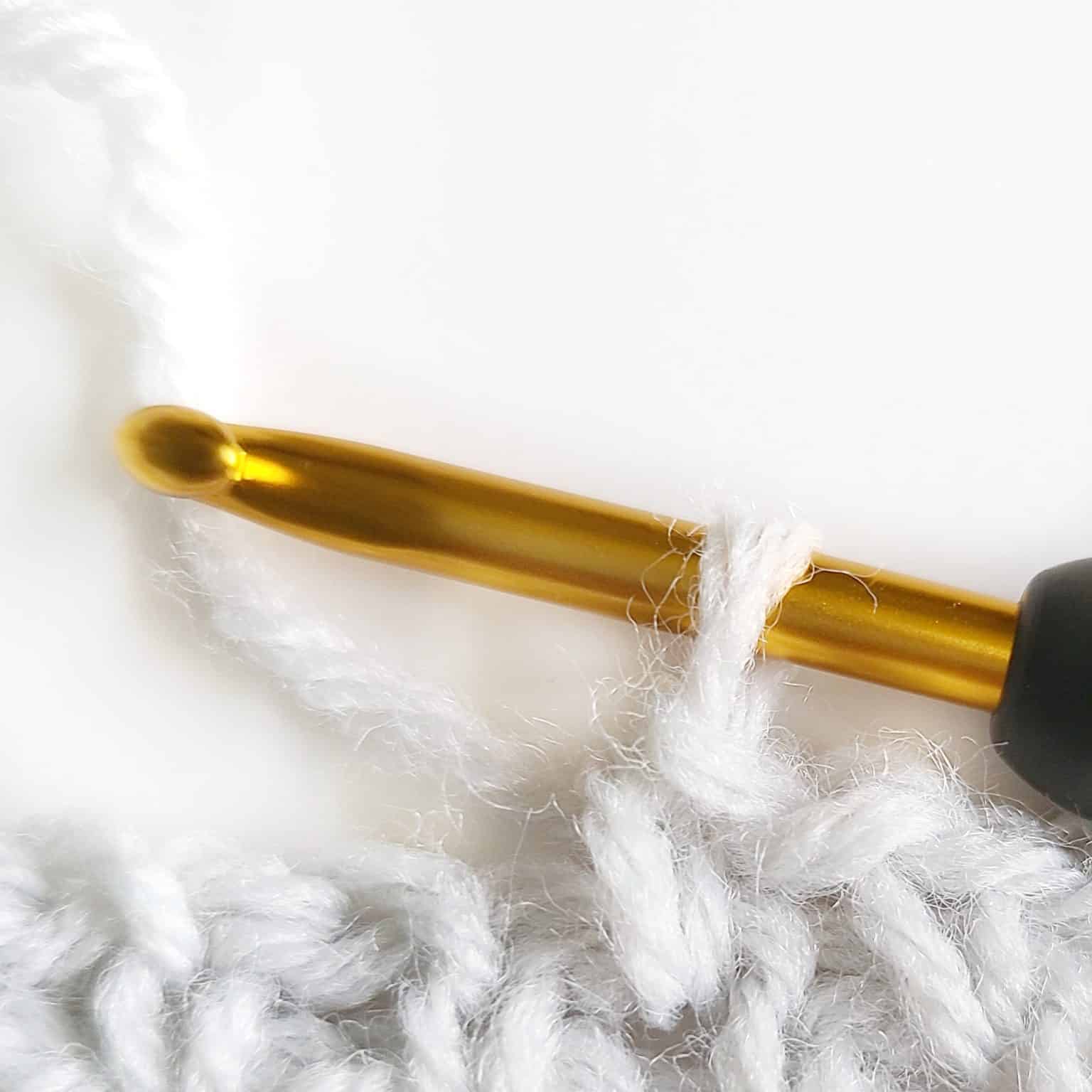 Step 9
*ch 1, sc into the next ch 1 space, rep from * across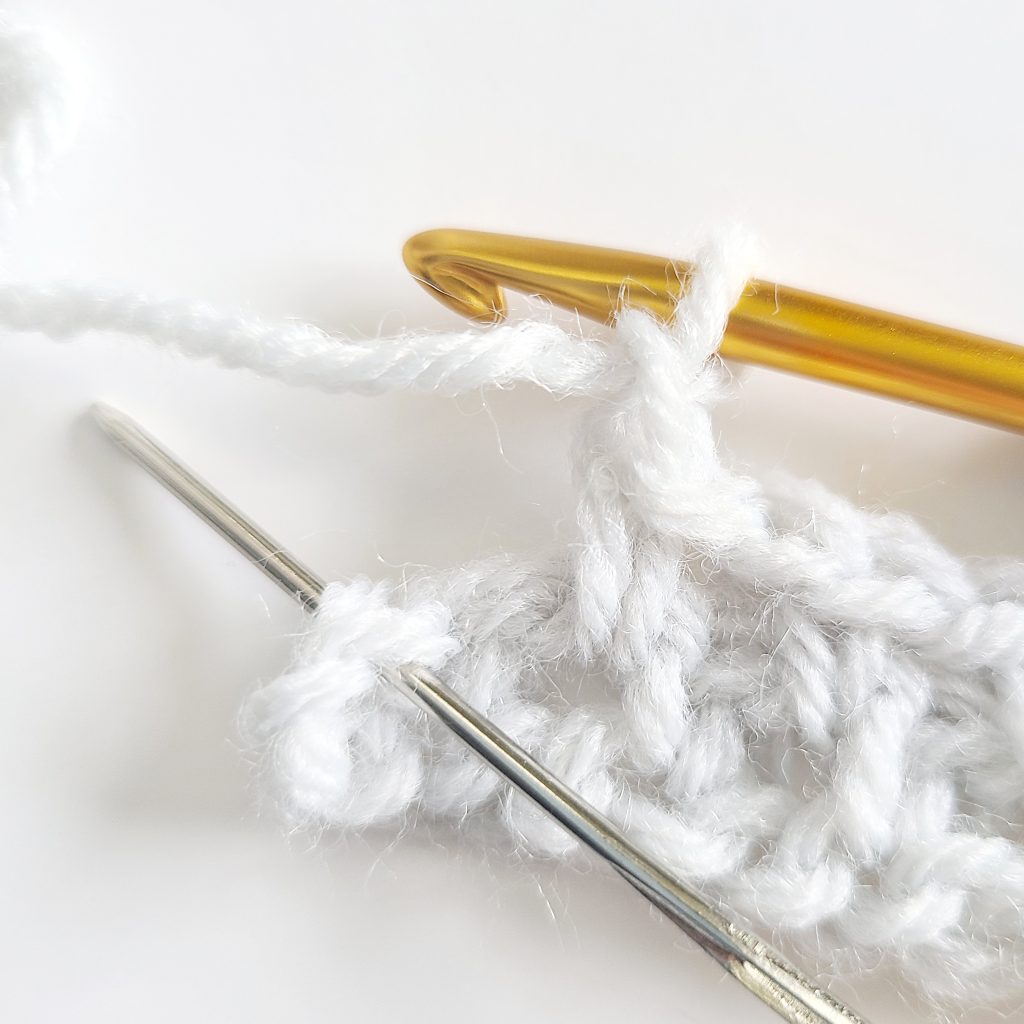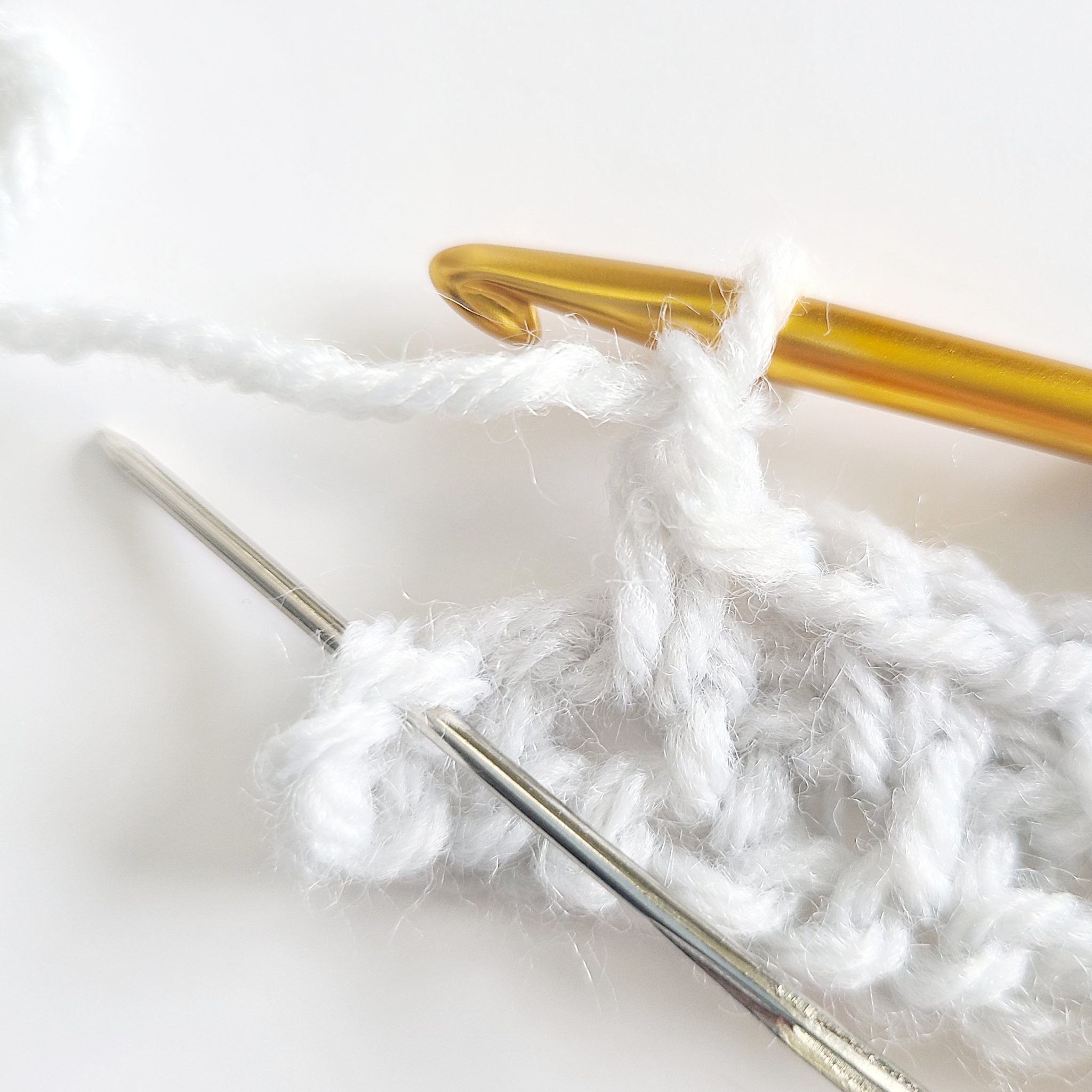 Step 10
ch 1, locate the top of the turning ch.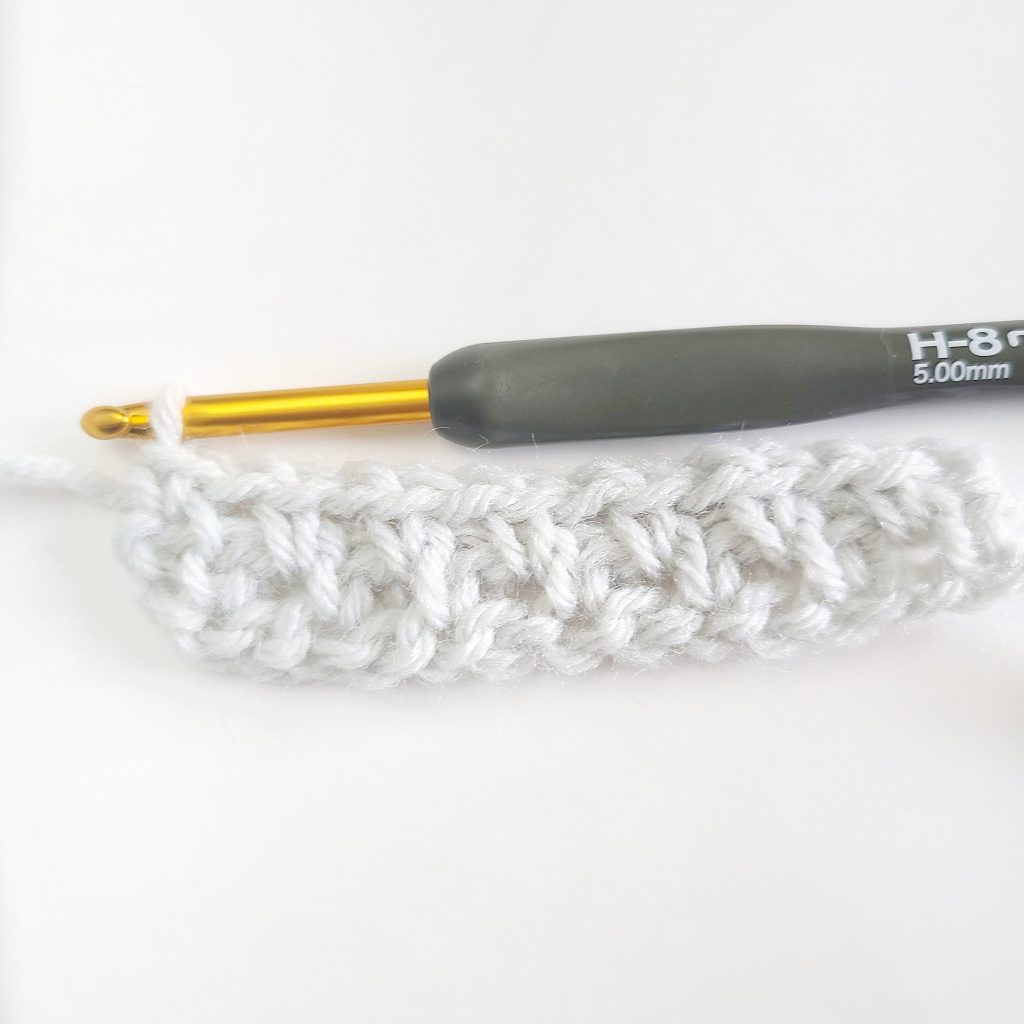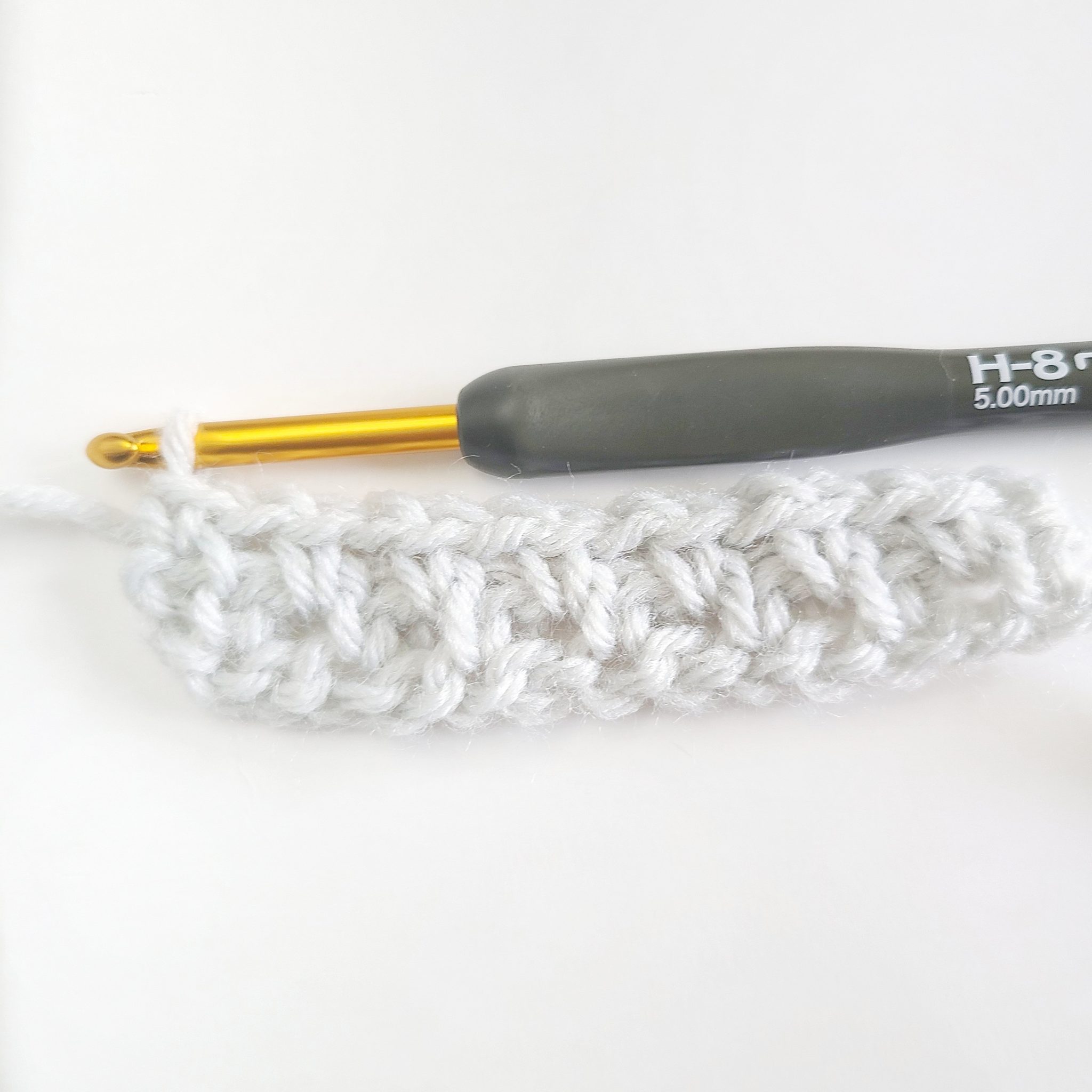 Step 11
Sc into the top of the turning ch. End of Row 2.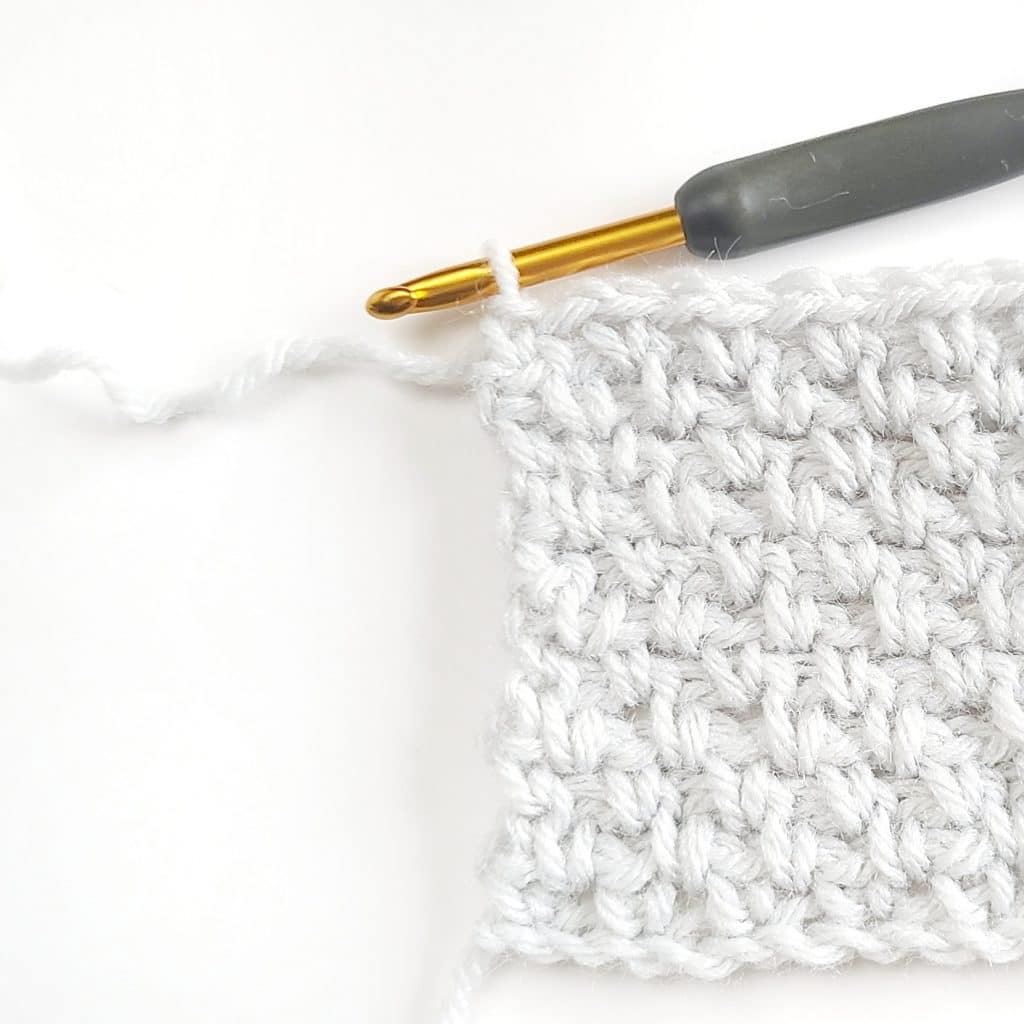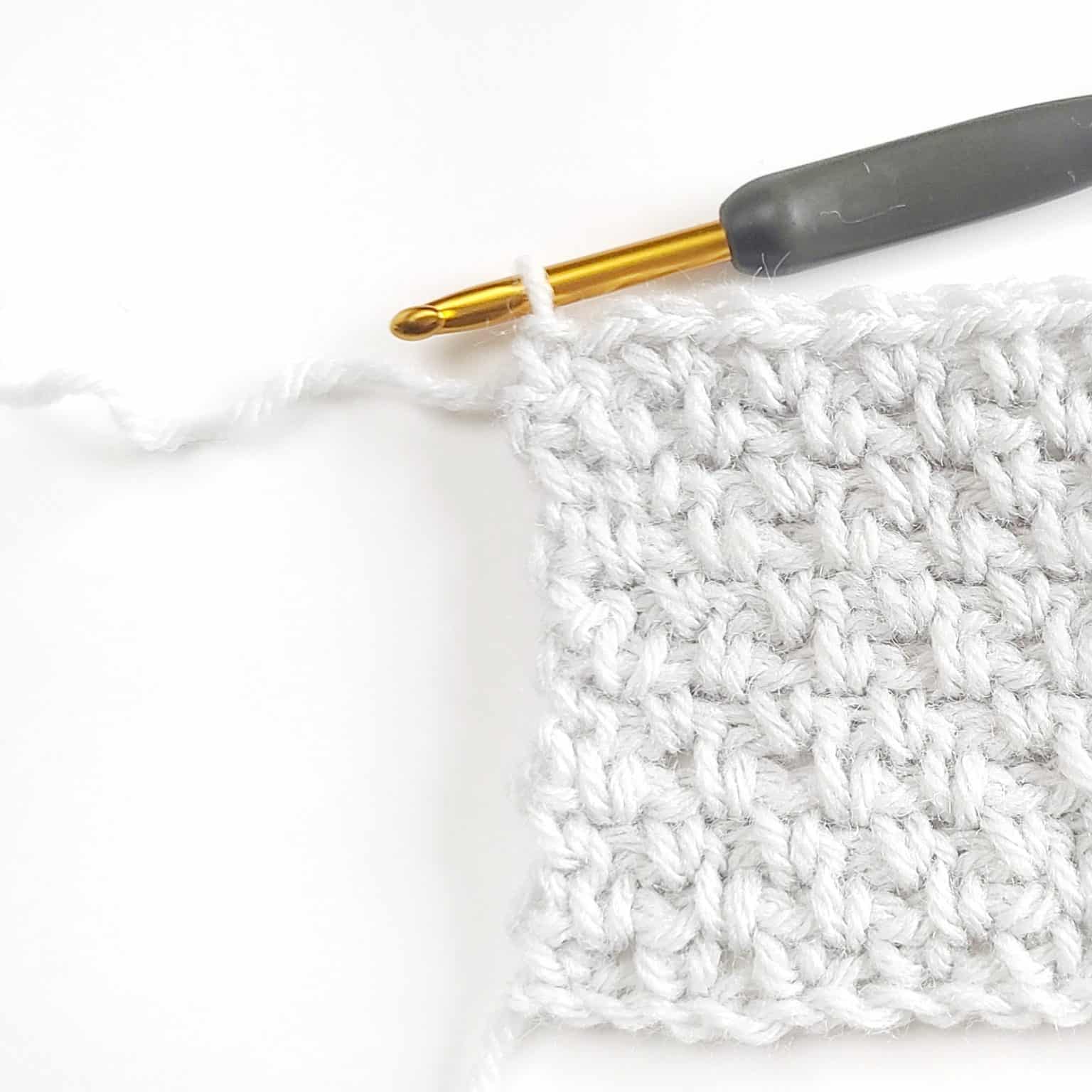 Step 12
Rep steps 6-11 to continue for the pattern.
Moss Stitch Tutorial (Written)
Start: Foundation Row: Any even number
Row 1: Sc in the 4th ch from the hook, *ch 1, sk next ch, 1 sc in next ch, rep from * across, turn.
Row 2: Ch 2, sk first sc, *1 sc in next ch 1 space, ch 1, sk next sc, rep from * across ending with a ch 1 and 1 sc in the turning ch, turn.
Row 3 – ?: Rep row 2.
Moss Stitch Video Tutorial
This video is not mine, but Daisy Farm Crafts creates the moss stitch very similar to the way I do it. You can watch their video tutorial below.
Moss Stitch "Stitch" Chart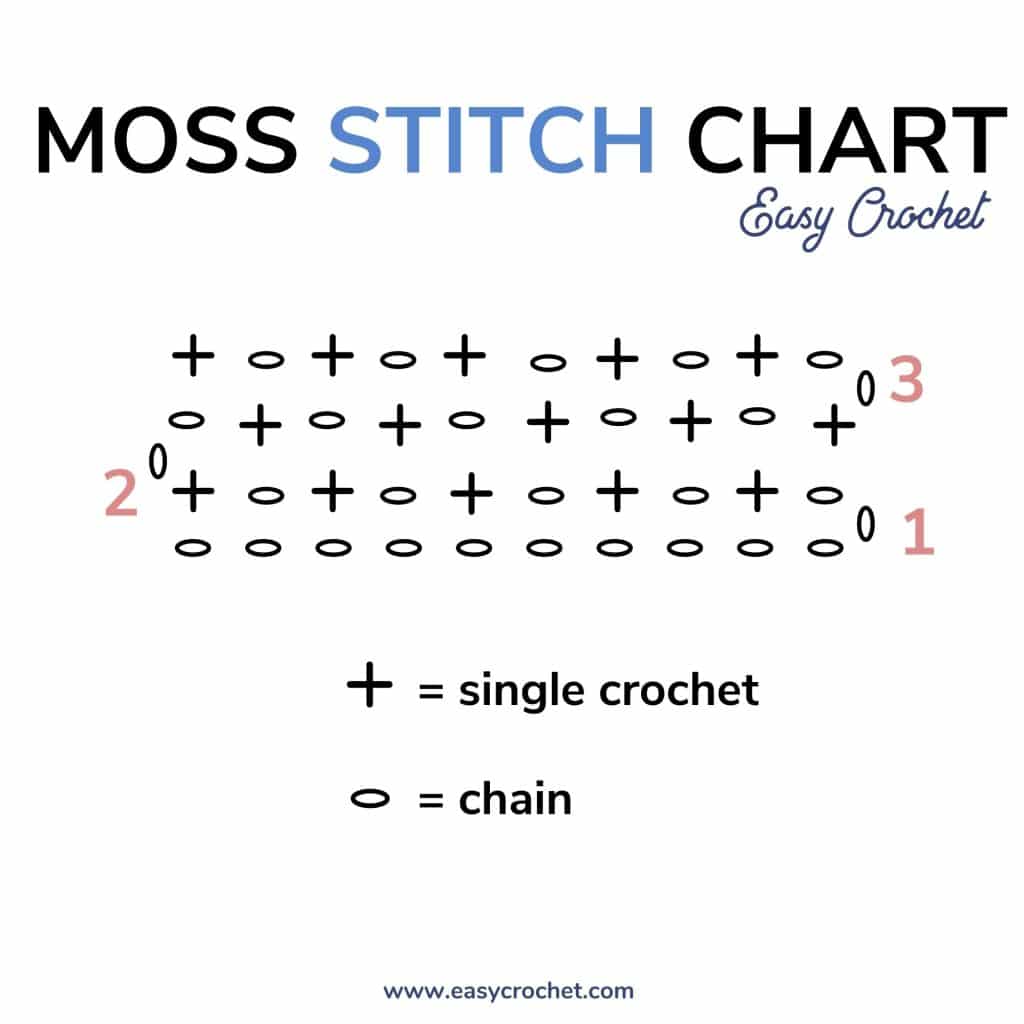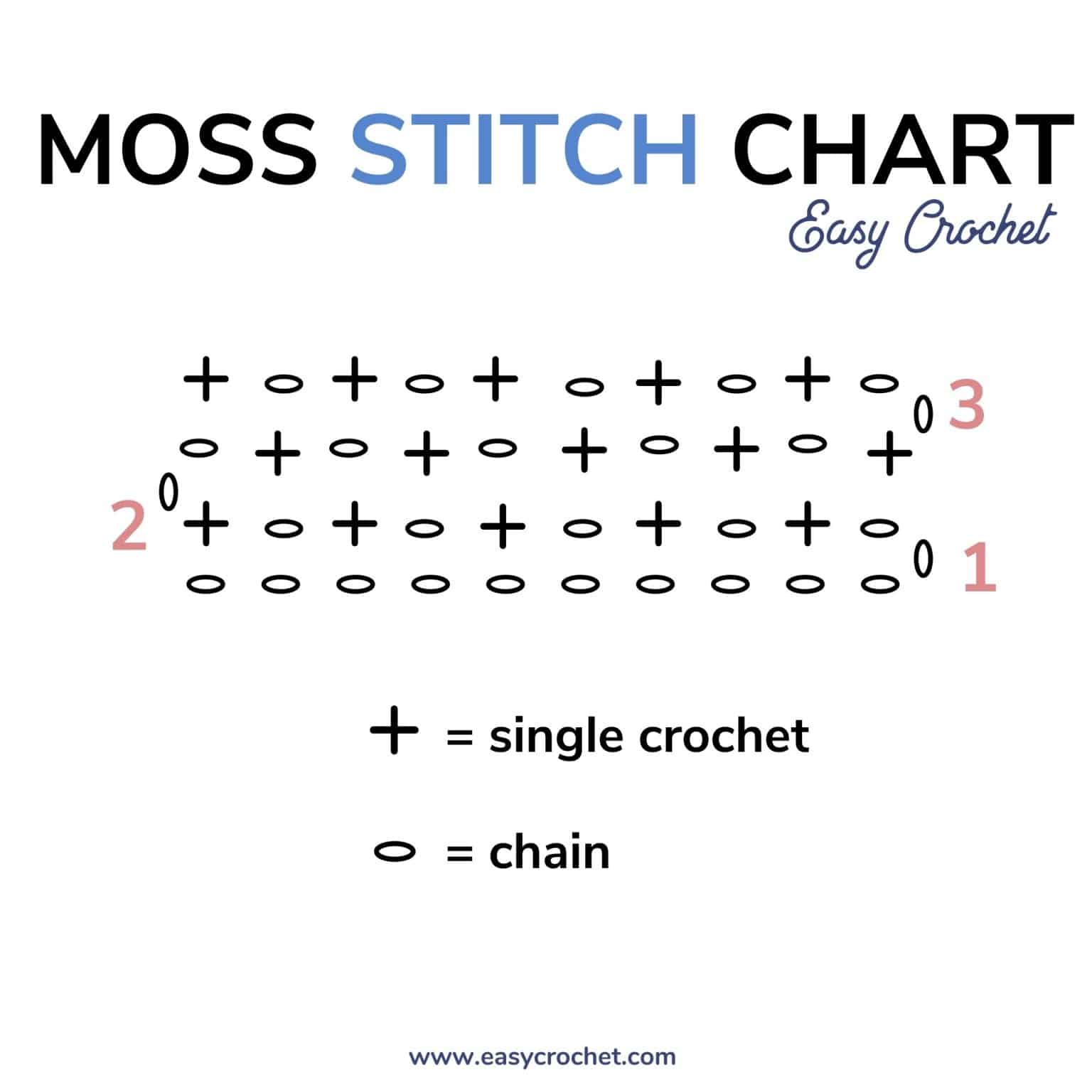 I hope you have found this moss stitch tutorial helpful. If you have any questions or comments, please let me know. Check out some more info
Techniques & Crochet Patterns using the Moss Stitch
Moss Stitch Crochet Patterns
The crochet moss stitch is good to make quite a bit of different crochet projects like scarves, dishcloths that you want to have a tight-knit like stitch on. Below are a few of my crochet patterns that use the moss stitch.
Jane Crochet Blanket
If you'd love to try this stitch on a bigger scale, the Jane Crochet Blanket is a great project to start with. You can make this in eight different sizes, ranging from a baby to a king-size blanket, to showcase the wonderful texture this stitch pattern creates.
Modern Moss Stitch Throw
This moss stitch blanket is great to use as a cozy throw blanket on a couch. I currently use mine as a blanket for my office, It's a great accessory for taking naps when I need a break from work. 🙂 Full pattern coming soon.
Moss Stitch Techniques
Moss Stitch Crochet in the Round
You can also use the moss stitch to work in the round as well. This can be done two different ways.
The first way to moss stitch in the round is to start with a magic circle and work the moss stitch into the circle to form a square. A full video tutorial can be found on how to crochet the moss stitch in the round on YouTube.
The second way to use the moss stitch in the round is to work an even number length foundation chain, exactly like the flat moss stitch tutorial shown above. Instead of turning your work to continue making the stitch pattern, you will join your work to the first ch of the foundation row to create a circle. Learn how to make a moss stitch in the round this way with a video tutorial from YouTube.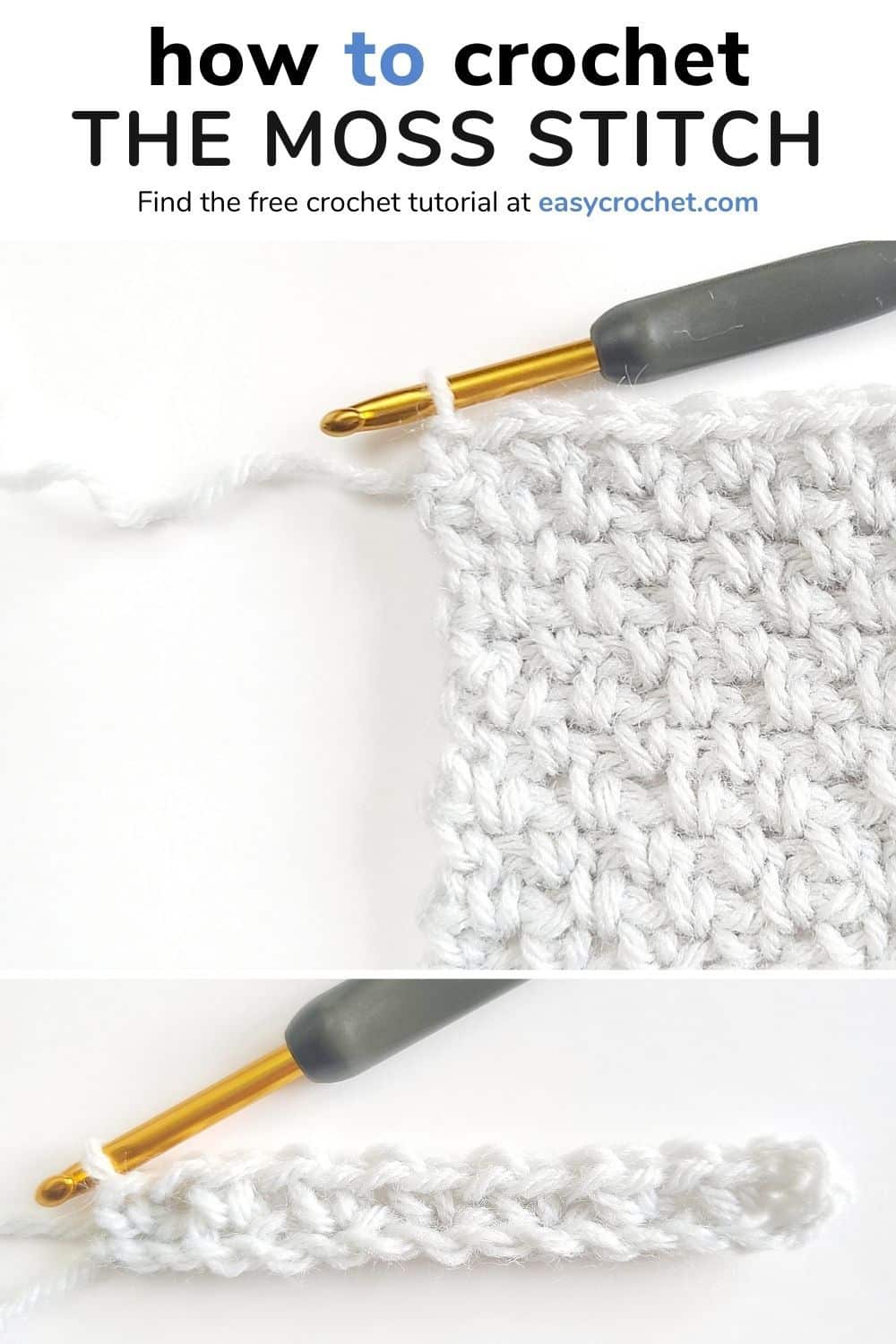 More Free Crochet Patterns & Stitch Tutorials