How to Chain in Crochet (ch) for Beginners
If you have ever wondered how to start a crochet chain, then you have come to the right place!
Below I will explain all there is to know about chains, how to start a crochet chain, how to count chains in crochet and much more! Learning how to crochet a chain stitch will be essential to you becoming a crocheter.
Would you like to learn even more about crochet? Take a look at my crochet for beginners guide to getting started today. If you want a more in-depth course, we have a crochet masterclass available as well.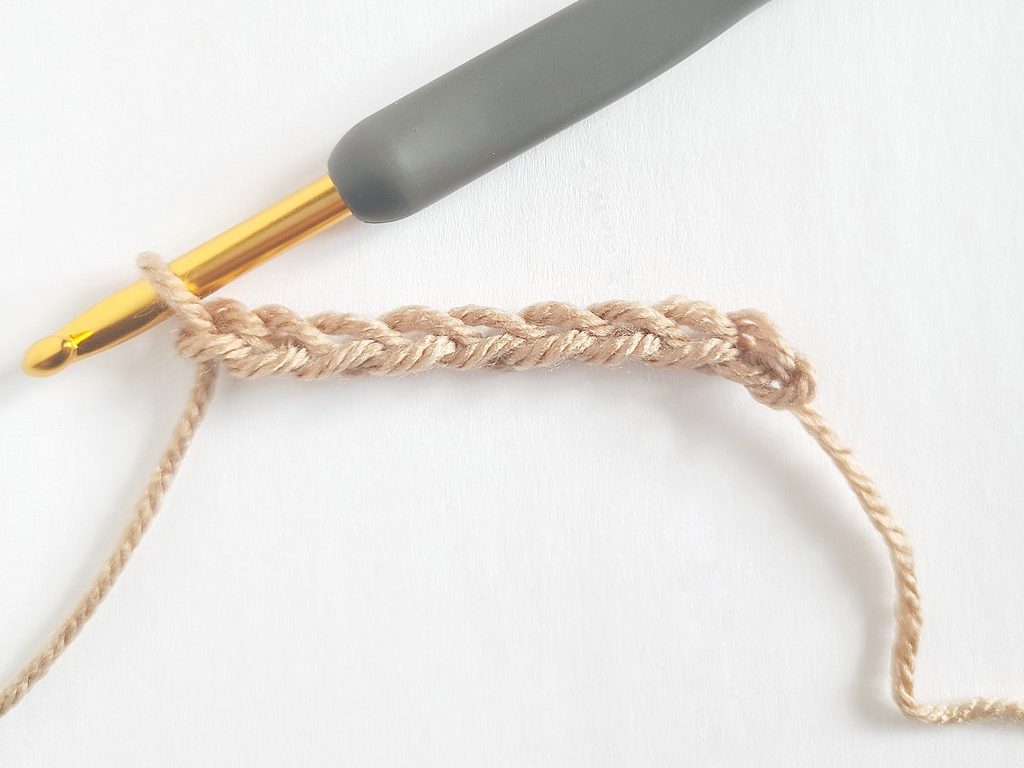 What is a Chain?
The chain is the starting point for almost all pieces of crochet projects. It is the most basic of all crochet stitches and consists of connecting loops.
Chains usually form the foundation chain where the rest of your project will be built on. They are used with other basic stitches to create crochet stitch patterns of all kinds.
Tip: Be careful not to make a chain too tight, since you will need to be able to fit your crochet hook back into the chain.
Common Questions About Chains in Crochet
What is the Crochet Abbreviation for Chain?
In crochet patterns, the word chain is abbreviated as ch.
What does the Back of Chain Stitches Look like?
The back of the foundation chain has little bumps compared to the front of a chain stitch that looks like V's.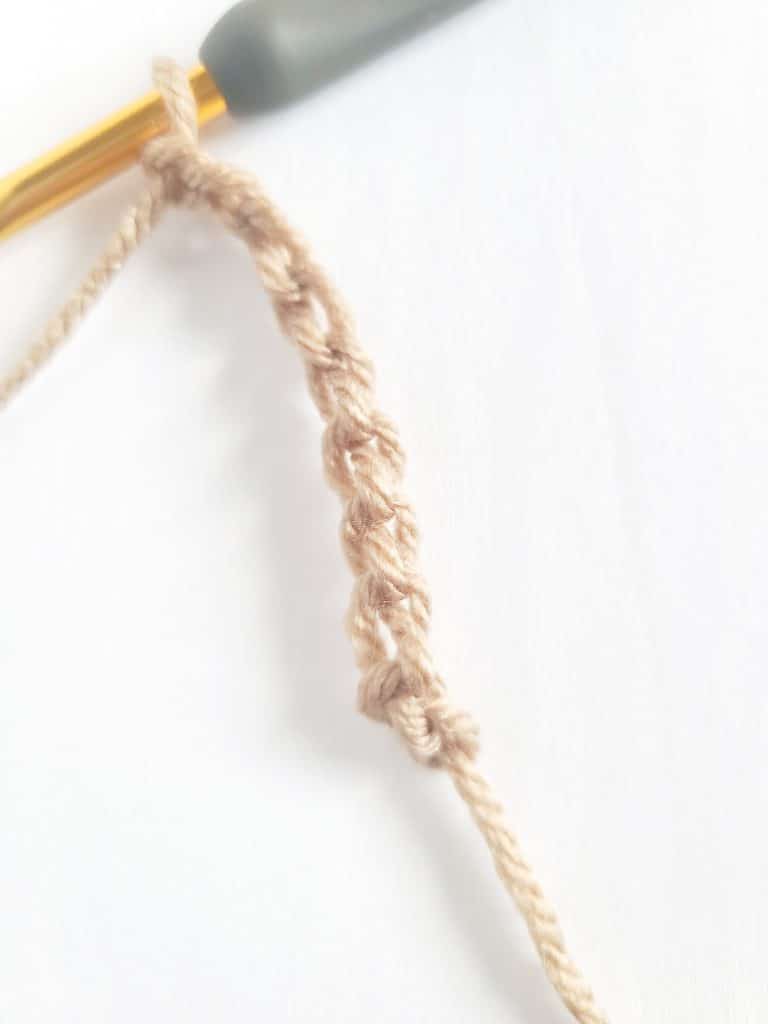 How Do I Prevent Tight Crochet Foundation Chains?
The best way to fix tight chains is by using a hook size larger than the pattern suggest for the foundation chain. Once you finish the foundation chain, switch back to the recommend hook size for the pattern.
How Do I Count Chains in Crochet?
Each V-shaped loop on the front of the chain counts as one, except the one on the hook, which is a working stitch.
When I am using a turning chain, do I chain first then turn or turn then chain?
You can do either, and it will still work perfectly. It is a personal preference, so do which you feel more comfortable with.
What Are Turning Chains?
In crochet, you need to work a defined number of extra chains at the beginning of every row that will bring up your yarn to the correct height for your project. This will also give your project a nice clean edge. Remember, the turning chain almost always counts as the first stitch of the next row, except for the single crochet.
Single Crochet: 1 turning chain (ch)
Half Double Crochet: 2 turning chains (ch)
Double Crochet: 3 turning chains (ch)
Triple Crochet: 4 turning chains (ch)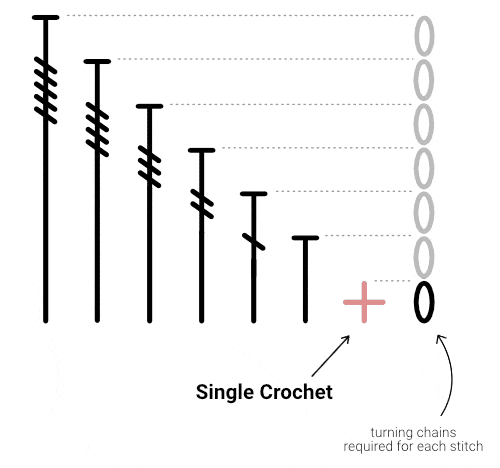 | Crochet Stitch | Turning Chain # |
| --- | --- |
| Single Crochet (sc) | 1 |
| Half Double Crochet (hdc) | 2 |
| Double Crochet (dc) | 3 |
| Triple Crochet (tr) | 4 |
| Double Triple Crochet (dtr) | 5 |
| Triple Treble Crochet (trtr) | 6 |
| Quadruple Treble Crochet (qtr) | 7 |
Crochet Turning Chain Chart
Ready to Get Started?
Read on down for all the information you will ever need about chaining in crochet! Grab a hook and some yarn to get started. Happy Crochet Chain Making!
Crochet Chain Stitch
Skill Level: Basic
Materials
Yarn: any yarn brand or yarn weight. I used a four weight yarn called Skein Tones by Lion Brand
Crochet Hook: any brand or hook size that works with the yarn you pick. I used a 5.5 mm crochet hook from Etimo.

Notes
The crochet stitch tutorial is written in standard US terms.
How to Crochet Chain Stitches (Written)
Chain Stitch (ch):
The Chain stitch is a simple crochet stitch that often forms the foundation of what the crochet stitches of the first true row are worked into. Here is the basic steps to make the chain stitch:
Make a slip knot
Yo (yarn over)
Draw a loop of yarn back through the loop on the hook. You have completed your first ch stitch.
Yarn over and draw a loop through the loop on the hook for each new chain stitch.
How to Start a Crochet Chain
Step 1: Start with a slip knot on your crochet hook.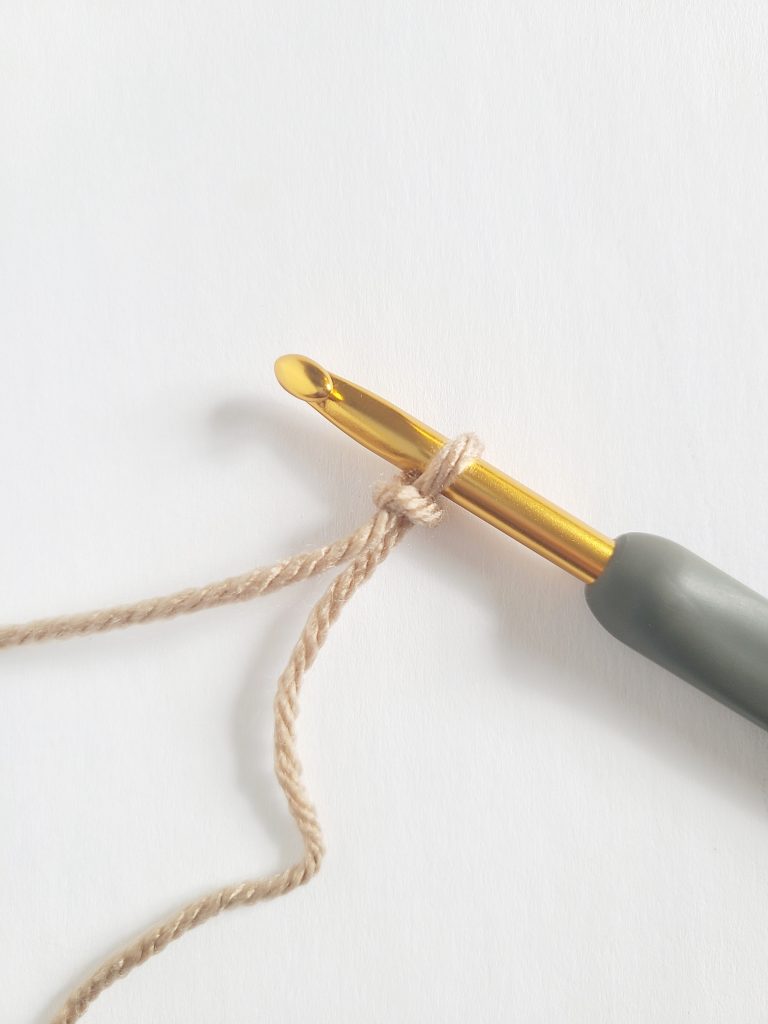 Step 2: Yarn over the hook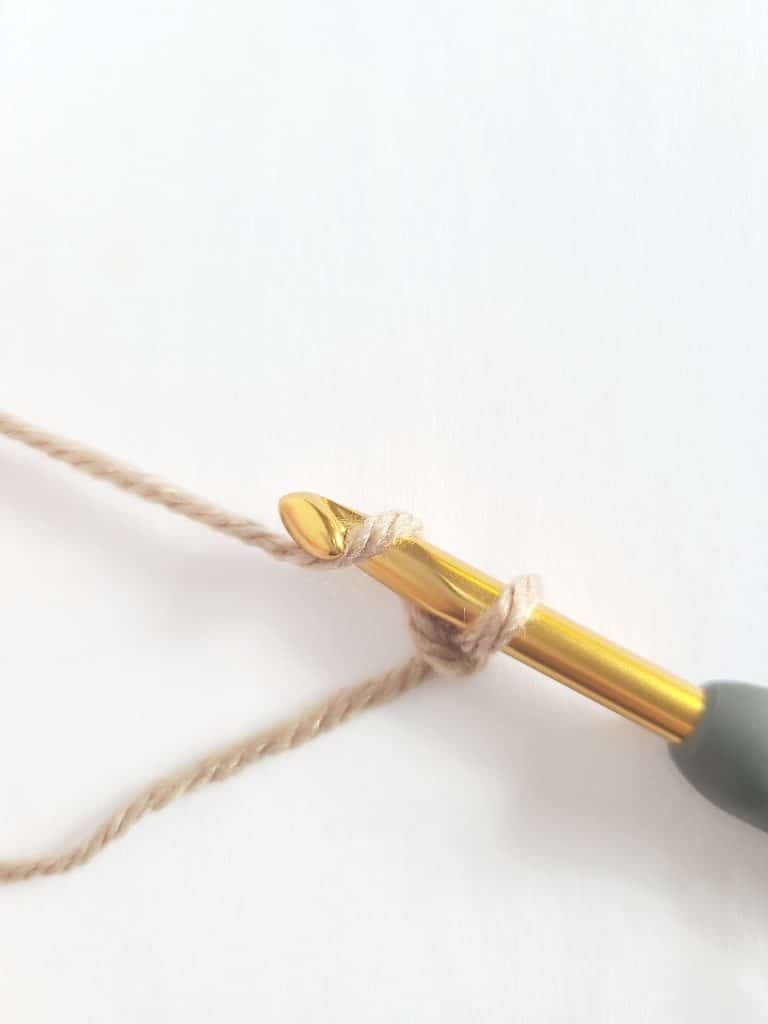 Step 3: Draw a loop of yarn back through the loop on the hook. You have completed your first ch stitch.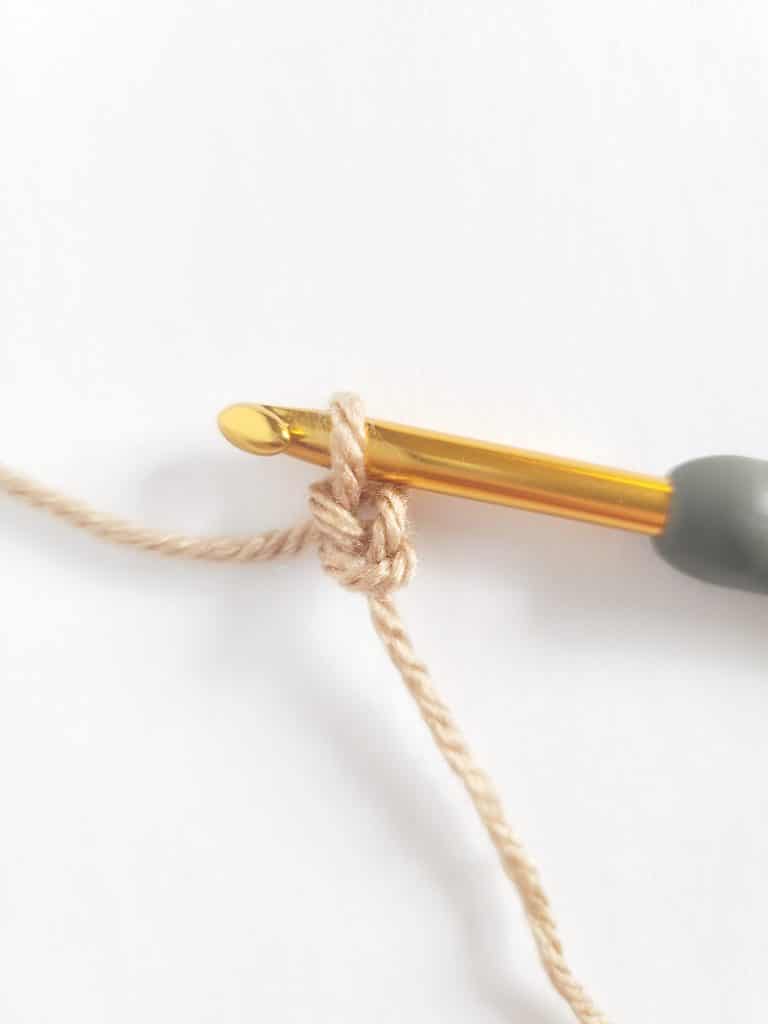 Step 4: Yarn over and draw a loop through the loop on the hook for each new chain stitch.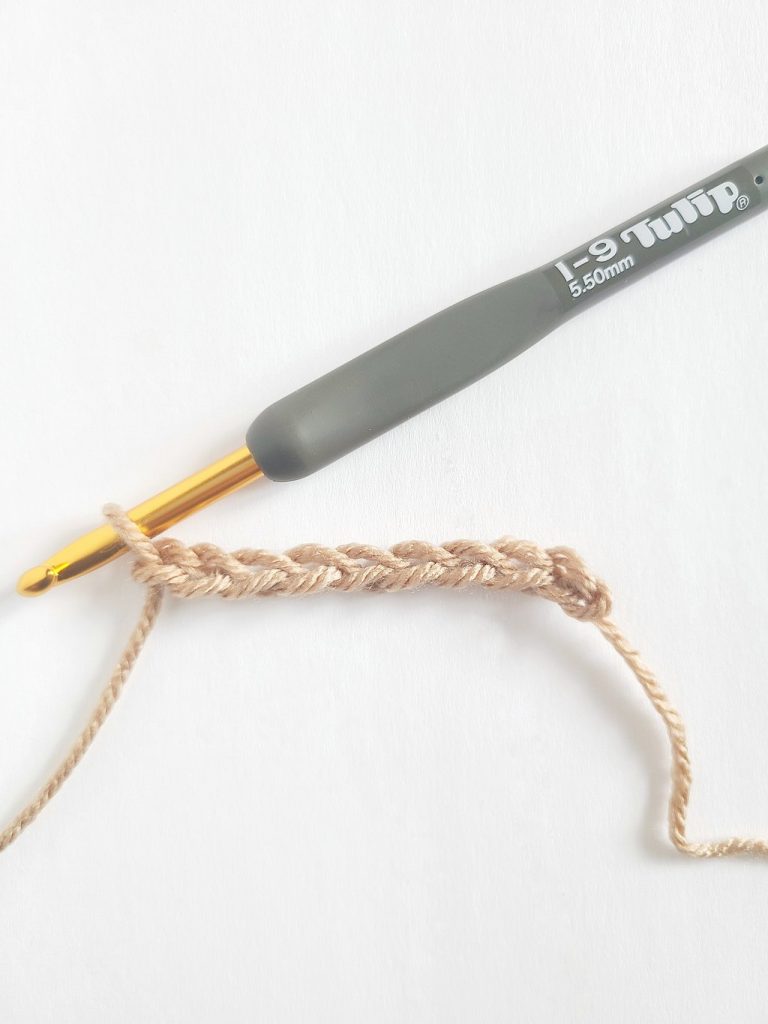 Crochet Chain Video Tutorial
Use the video tutorial below about chaining to learn this simple stitch, or keep on scrolling down to take a look at common questions about chains.
More Crochet Stitch Tutorials That Are Helpful
For more helpful hints, please visit some of our other beginner crochet tutorials:
Happy Chaining in Crochet! If you need any clarification about how to make a chain, please e-mail me or leave a comment below.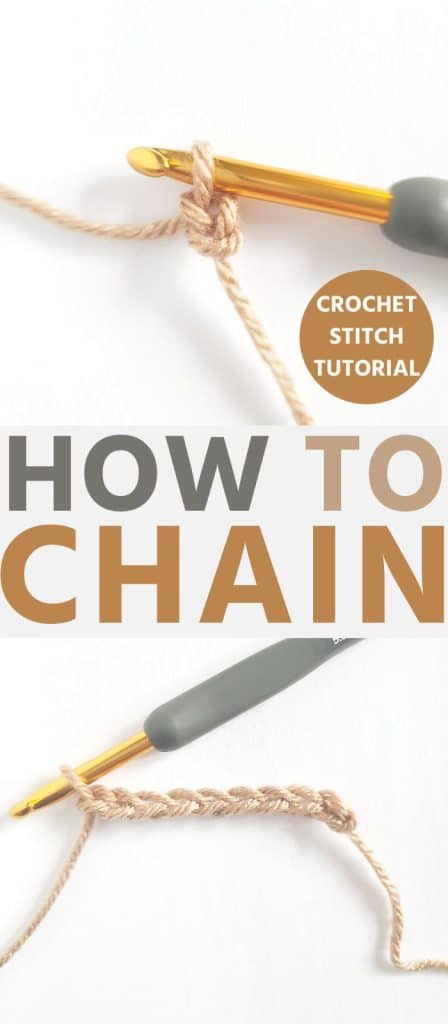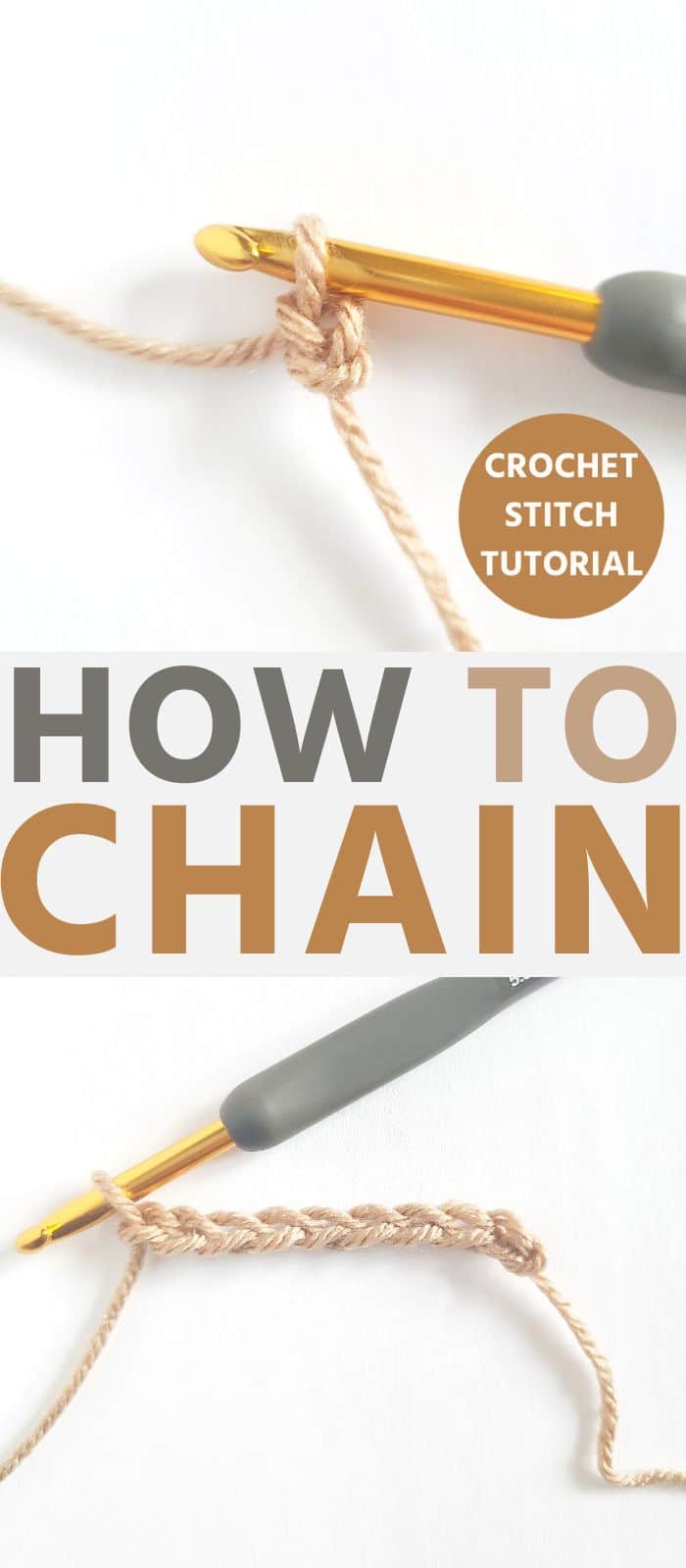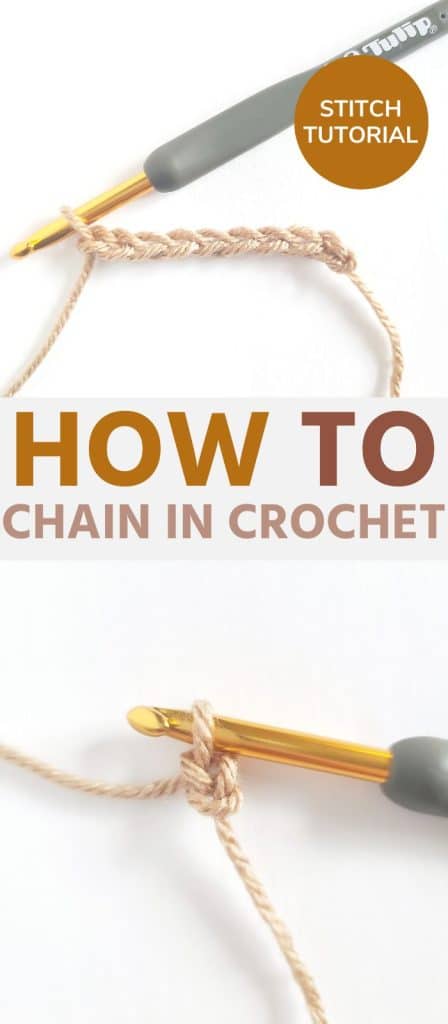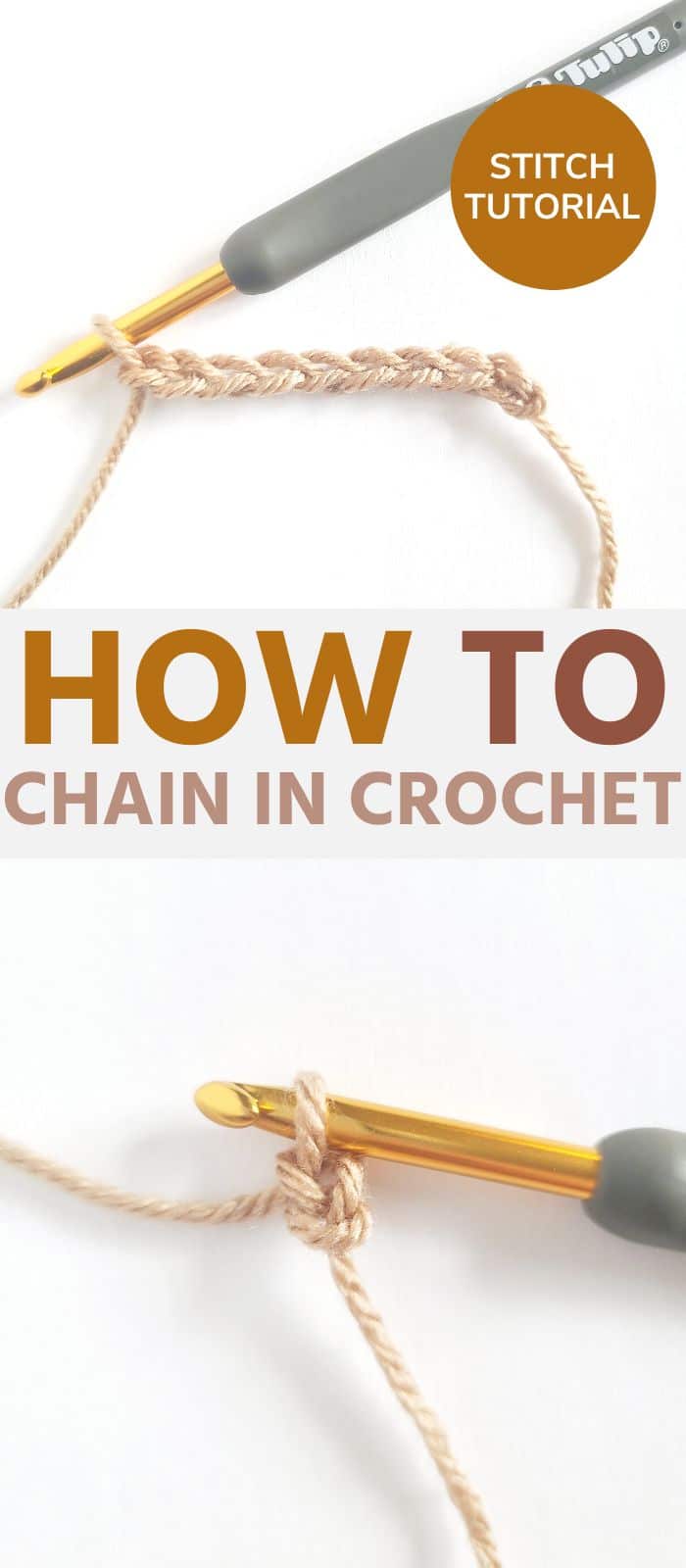 You May Also Like These Crochet Patterns
Now that you know how to chain in crochet, why not check out some of my beginner-friendly crochet patterns today! Almost every crochet pattern will start off using the chain stitch, so what you just learned should be very helpful to you in your crochet journey!