Bobble Stitch Crochet Pattern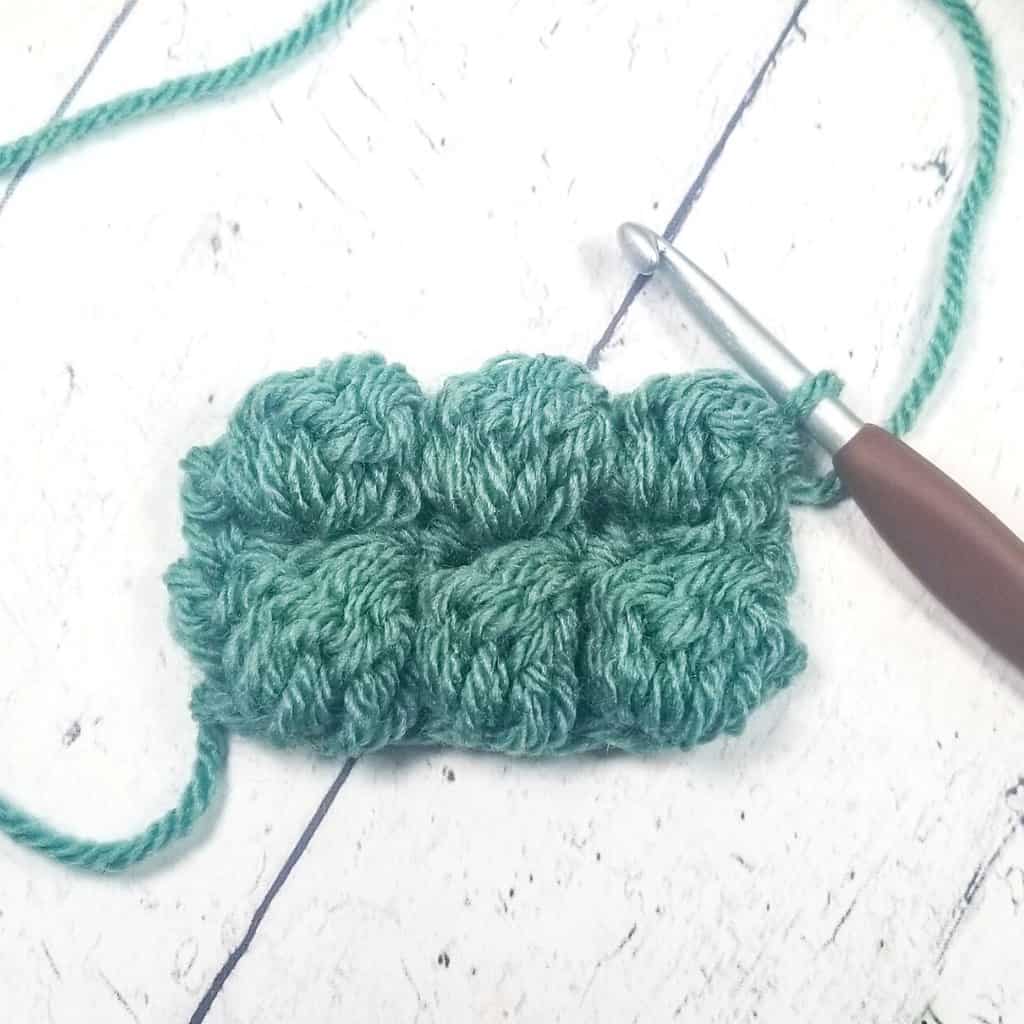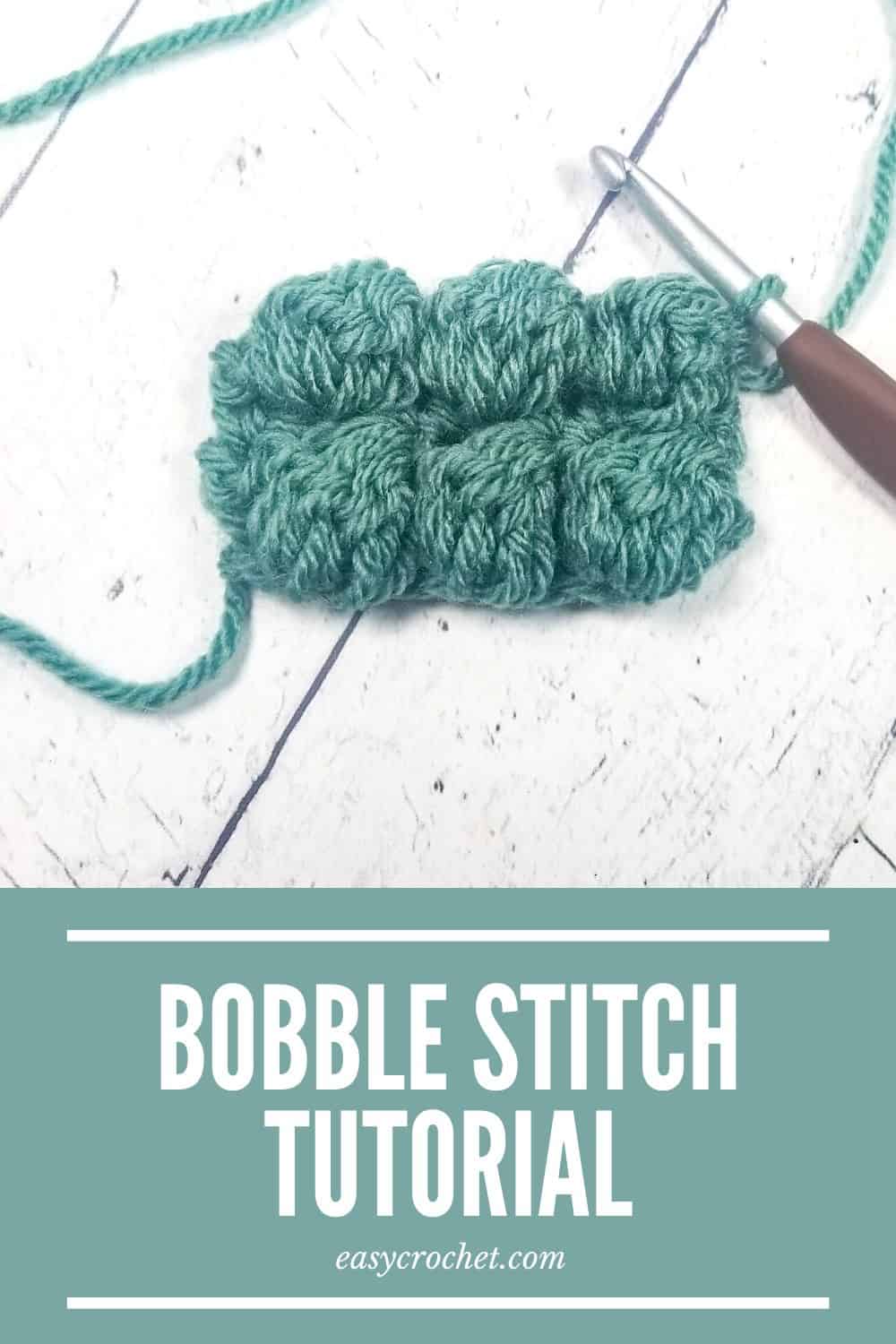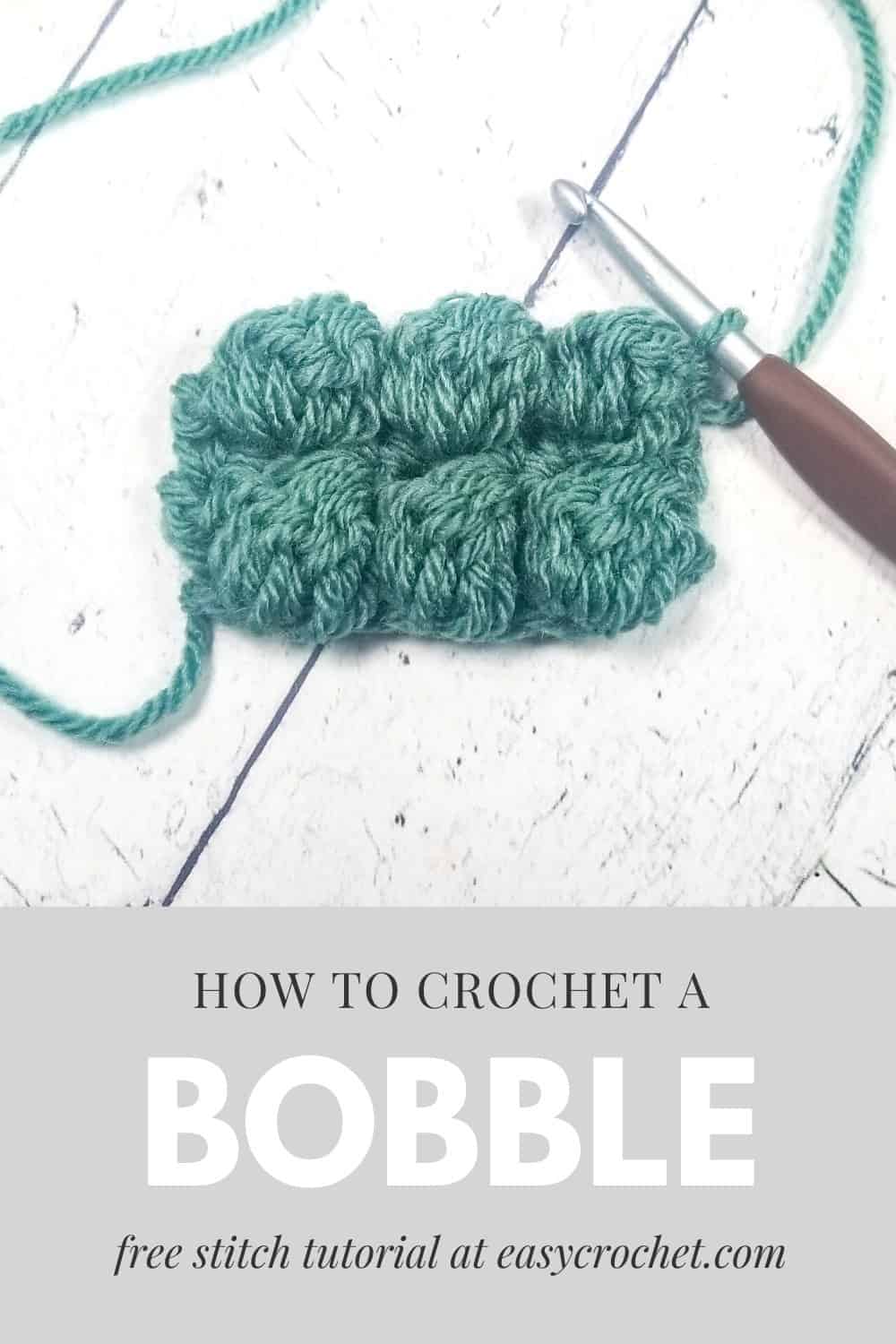 Learning how to crochet the bobble stitch is easy, and using this stitch is also a fun way to add texture to any crochet project. Once you learn the easy bobble stitch (bo) stitch, you will be able to make any type of bobble stitch pattern you'd like.
Use the bo stitch tutorial below or watch our bobble stitch video tutorial on YouTube for extra help.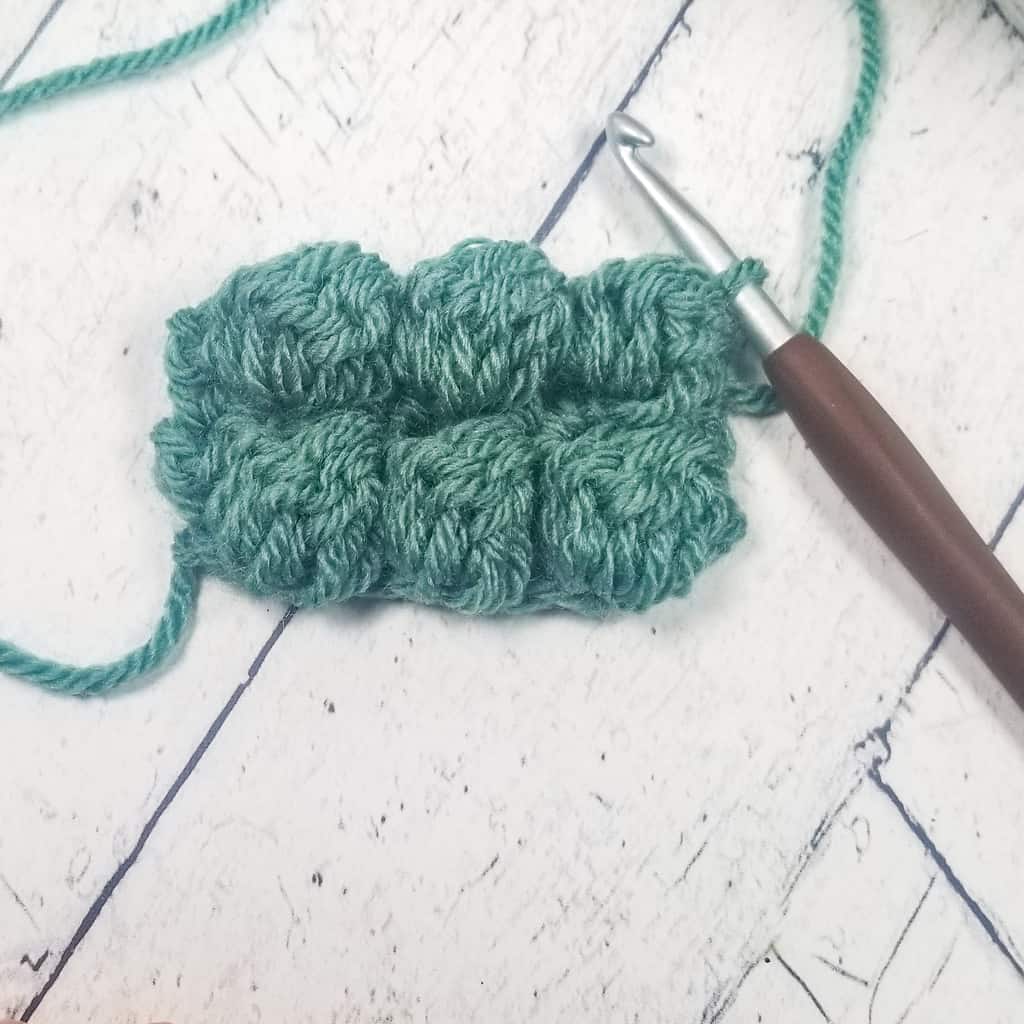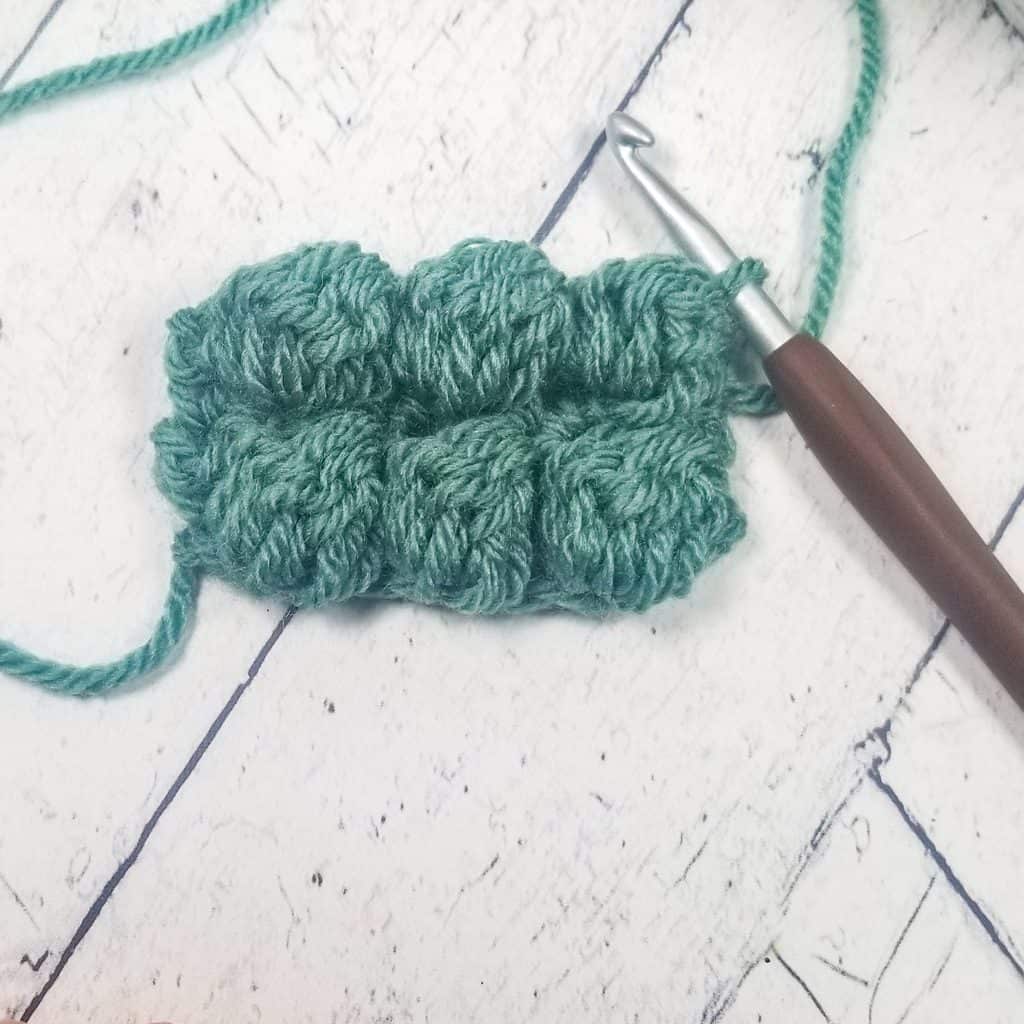 What is a Bobble Crochet Stitch?
The bobble stitch is an easy crochet stitch to learn. It consists of a cluster of stitches which create a bobble like look when finished plus lots of texture! I like to call it the bubble stitch because of how it pops out from projects.
Occasionally, you will see a bobble in crochet referred to as a double crochet bobble, double crochet five together (DC5TOG) or dc 5 cluster stitches.
A few of my favorite bobble stitch crochet patterns are:
You may also see a bobble stitch use half double crochets or even single crochets instead of the traditional double crochet.
What To Know Before You Start a Bobble Stitch
In crochet patterns, it is common to see the bobble stitch abbreviated as (BO) or (bo).
Bobble stitches are written in a variety of way, but they all use the double crochet stitch or dc abbreviated!
Bobbles are worked by looping yarn over the hook to create a puffed group of double crochets. Learn more about dc stitches below!
Stitches used in a Bobble Stitch
Double Crochet (dc): (dc Tutorial)
Wrap the yarn over (YO) the hook, insert the hook into the specified st.
YO the hook again, draw the yarn through the st, so there are 3 loops on the hook
YO the hook again draw it through 2 loops, so there are 2 loops on the hook
YO the hook, draw it through the final 2 remaining loops.
Occasionally, patterns will use three, four, or even six double crochet stitches to make a bobble. You may also see a bobble worked with a half double crochet from time to time.
No matter what amount the pattern calls for, the basic principle is the same when working a bobble in crochet.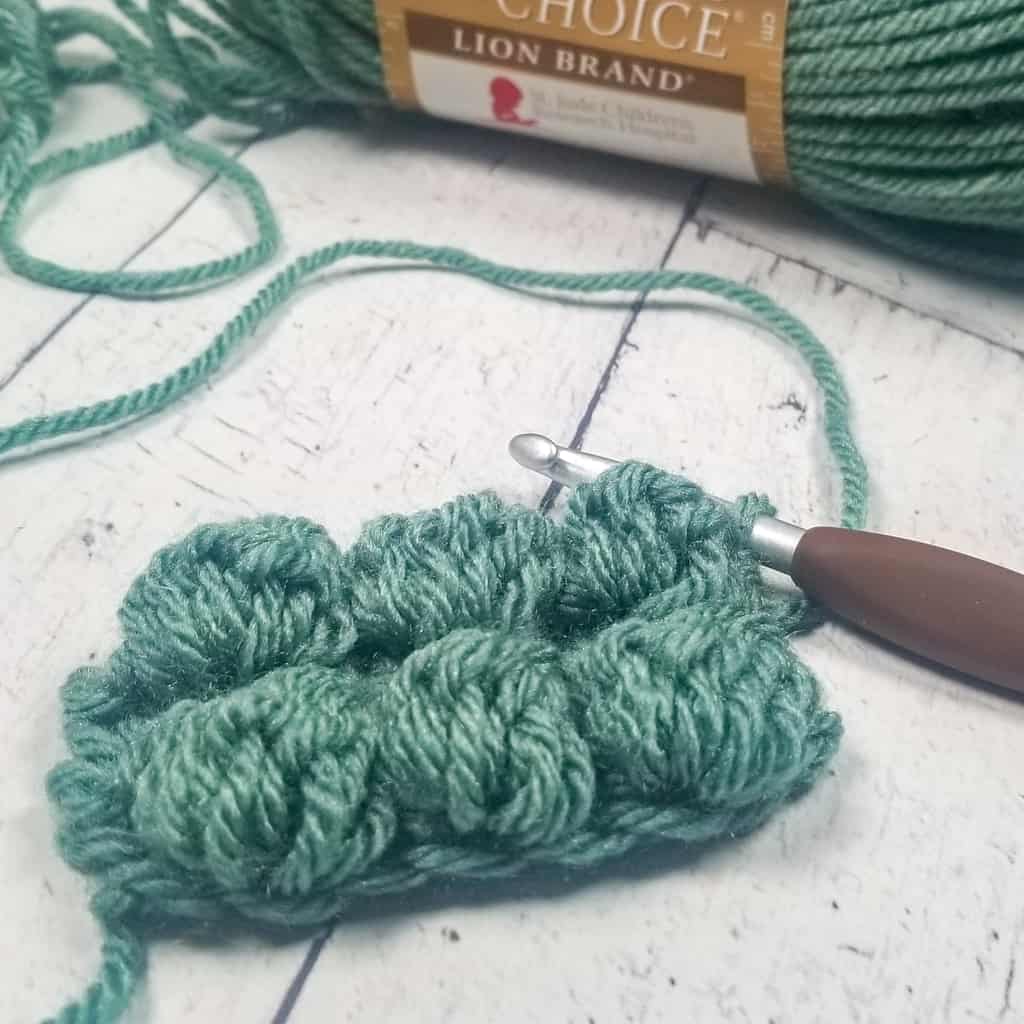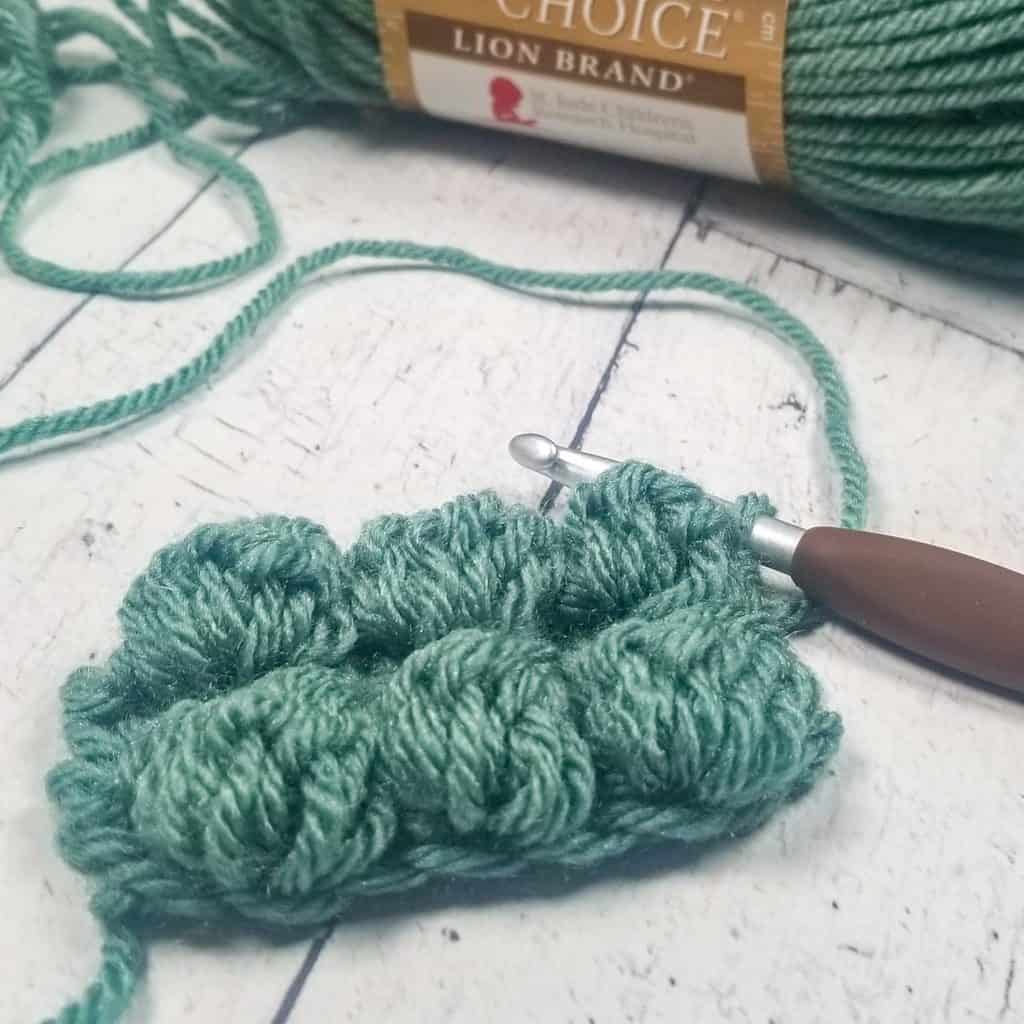 My Tip About Crochet Bobbles
I like to space out bobbles in patterns because if you crochet one after the other it can be a bit clustered. I do this by using a single crochet stitch.
You will need to single crochet before and after each bobble (BO) to make it look cleaner. Learn more about single crochet stitches above in the stitch tutorial link.
Below, you will learn how to make the bobble stitch. You can also follow along with our bo stitch video tutorial too for some extra help.
Enjoy!
How to Crochet the Bobble Stitch
Skill Level: Easy
Materials
Any weight or type of yarn will work. I am using a four weight yarn (I used my favorite yarn, Vanna's Choice, for this example)
A crochet hook that corresponds to the yarn used. (J-10 6 mm was used for this example)
Scissors
Bobble Stitch
Yo insert hook into the designated st in row and pick up a loop. Yo draw yarn through 2 loops (3 loops)
Yo insert the hook into same st, yo draw through 2 loops (4 loops)
Yo insert the hook into same st, yo draw through 2 loops (5 loops)
Yo insert the hook into same st, yo draw through 2 loops (6 loops)
Yo, draw yarn through all 6 loops on hook, tighten down
One (BO) bobble stitch is now complete!
Bobble Stitch Row
First, to complete a bobble row, you will crochet a single crochet stitch, in the next stitch crochet a bobble stitch followed by a single crochet for the remainder of the row.
Next chain 1 and the next row is a row of single crochet stitches completely.
Repeat steps above of the previous rows to complete bobble rows!
Tip: Follow along with the BO stitch tutorial below for extra help.
Bobble Stitch Video Tutorial
Free Crochet Patterns using the Bobble Stitch
Each crochet project and pattern below features the bobble stitch. These type of projects varies from bobble pillows to crochet projects like blankets!