Half Double Crochet Third Loop Tutorial
If you have ever wondered how to half double crochet (hdc) in the third loop, then this picture tutorial will help.
This simple crochet stitch can be used in crochet blankets, crochet scarves and much more!
This technique, sometimes called hdc in the 3rd loop, is a great one to learn because it gives a crochet piece a knit – like look. It only uses the half double crochet stitch, which means it is beginner friendly.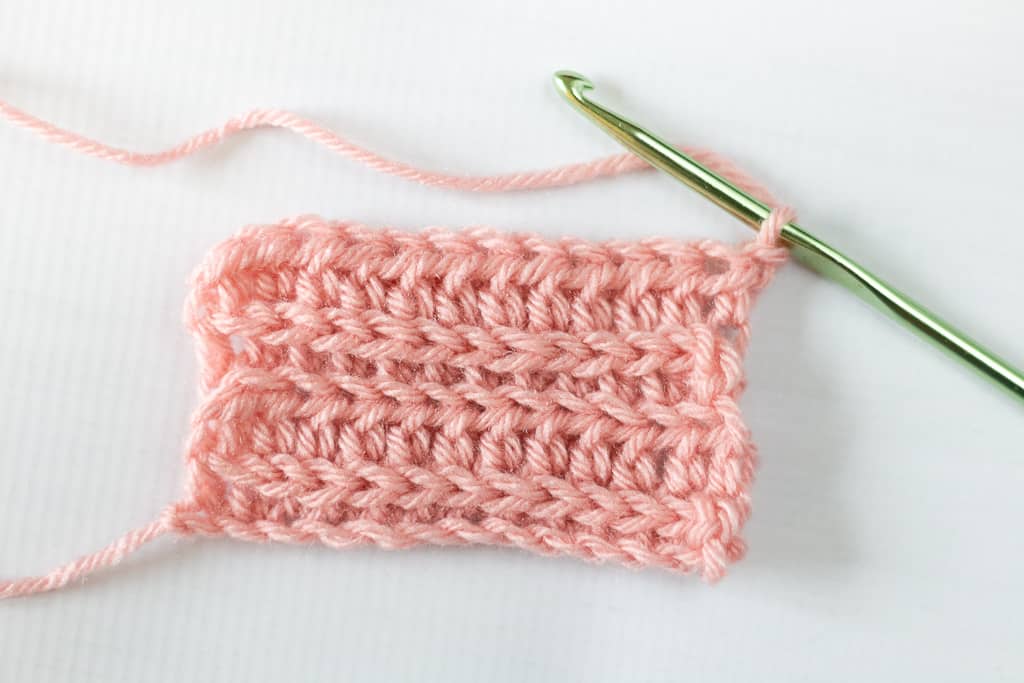 Learn How to HDC in The Third Loop in Rows!
Today's tutorial will be about learning the hdc while working in rows. You may have seen similar tutorials for working in the round, but this technique, while similar, has a little tweak to get the same effect.
You will need to know how to chain and half double crochet! That's it! Read on down to learn how the hdc 3rd loop tutorial while working in rows!
Check the video tutorial on how to HDC below!
[adthrive-in-post-video-player video-id="JPMSlLBb" upload-date="2019-05-08T16:46:25.000Z" name="How to Half Double Crochet" description="https://easycrochet.com/how-to-half-double-crochet/"]
The Yarn I Used for This Tutorial
For this example, I used Lion Brand Vanna's Choice Yarn in pink, which is a worsted weight 4 yarn. I love this yarn because of all the fantastic color choices you can choose from and how easy it is to find!
You can use any weight yarn and the corresponding hook size it recommends if you don't have this particular yarn on hand. As a reminder, the recommended hook size is usually found on the yarn label.
You can Use This HDC 3rd Loop Technique on Crochet Blankets!
I used a form of this technique on my knit like crochet blanket pattern from a few years ago, and the results were just what I imagined. The blanket looks knitted, but no needles were involved! Once you learn this stitch, you can head over to make the "not knit" crochet blanket, either!
Ready to Get Started Learning The HDC 3RD Loop Stitch?
Once you have the yarn and hook, you are ready to get started! Be sure to look at each picture and follow each step to learn how to half double crochet in the 3rd loop. It will be easy, I promise!
Happy Crocheting!
Half Double Crochet Third Loop Tutorial
Skill: Basic
Step 1:
Chain (ch) any amount to begin (for my example I did 13)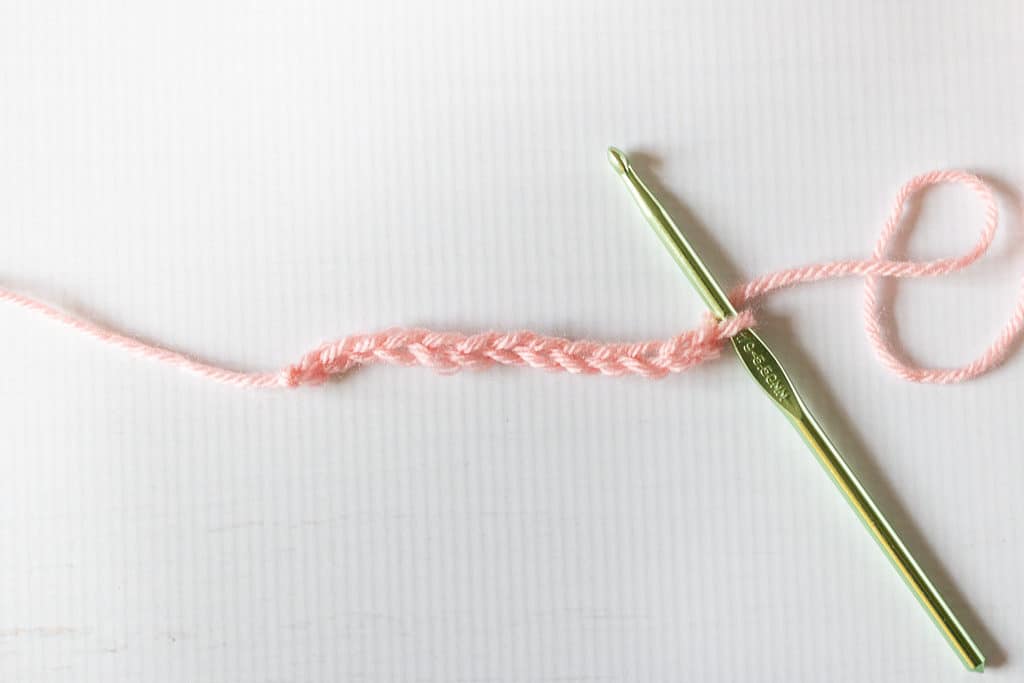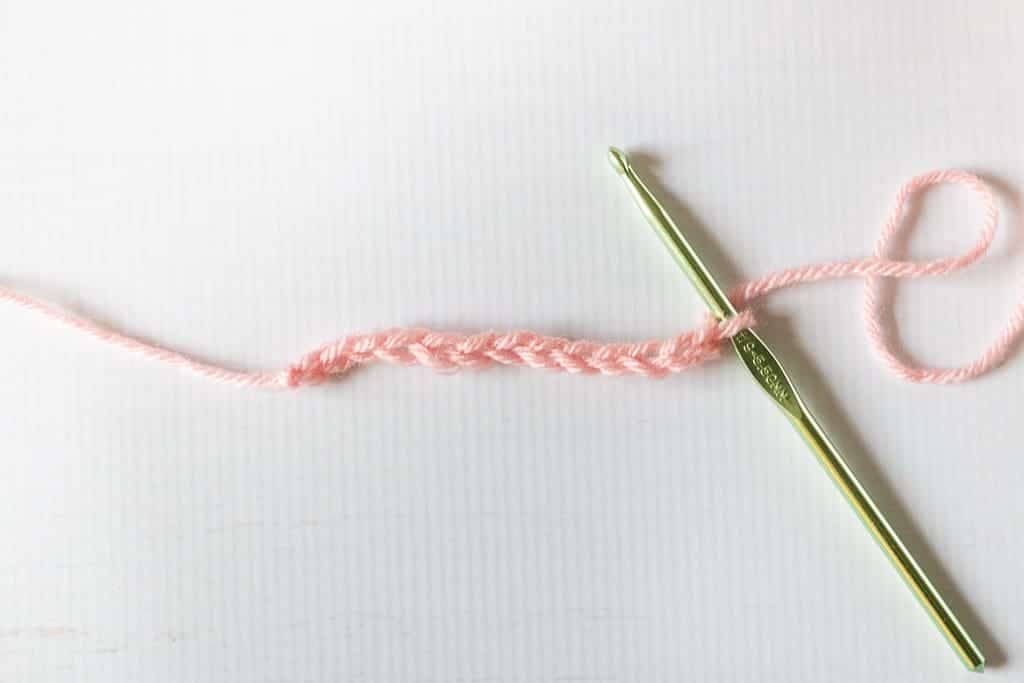 Step 2:
In the second ch from the hook half double crochet (hdc), hdc in each ch across.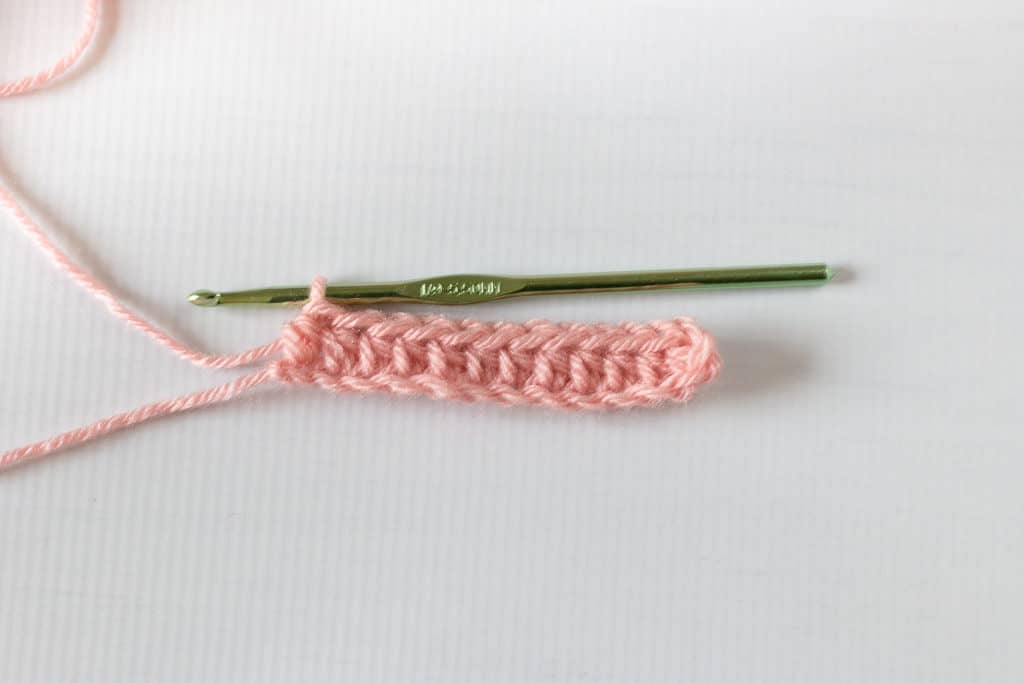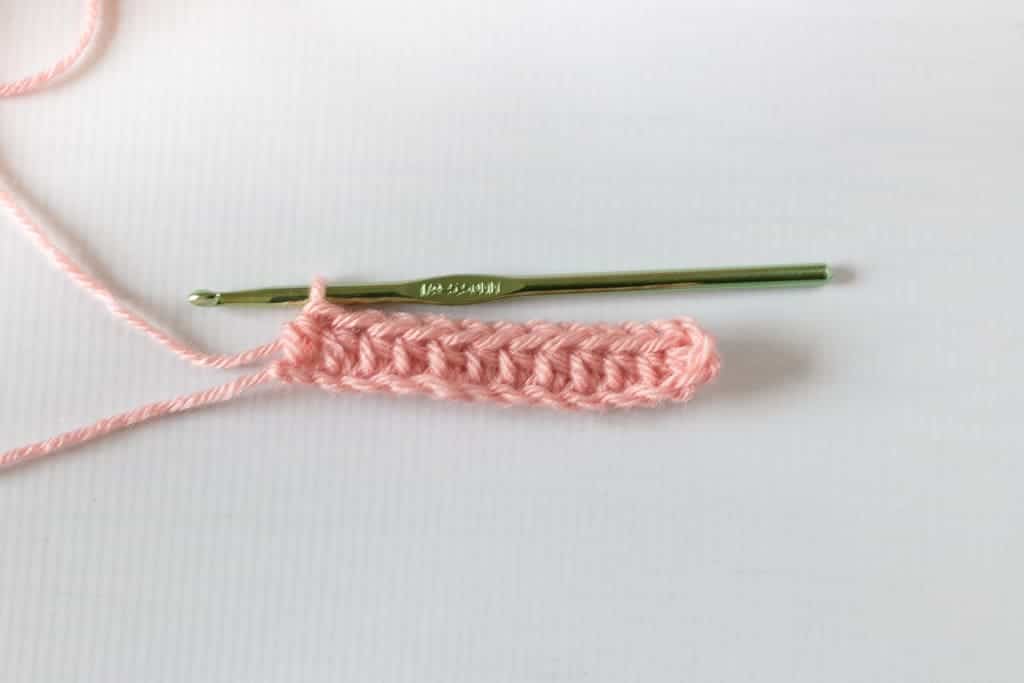 Step 3:
Turn your work, Ch 1 and hdc in the 3rd loop of the first hdc stitch of the new row (the last hdc you just worked) and continue working into the 3rd loop of every stitch across.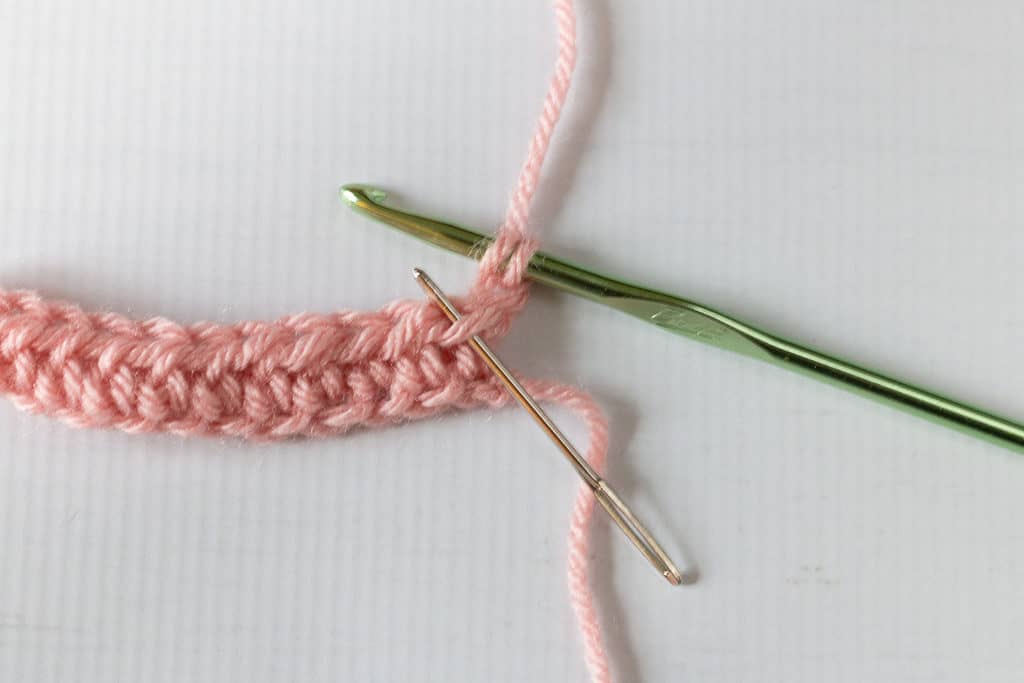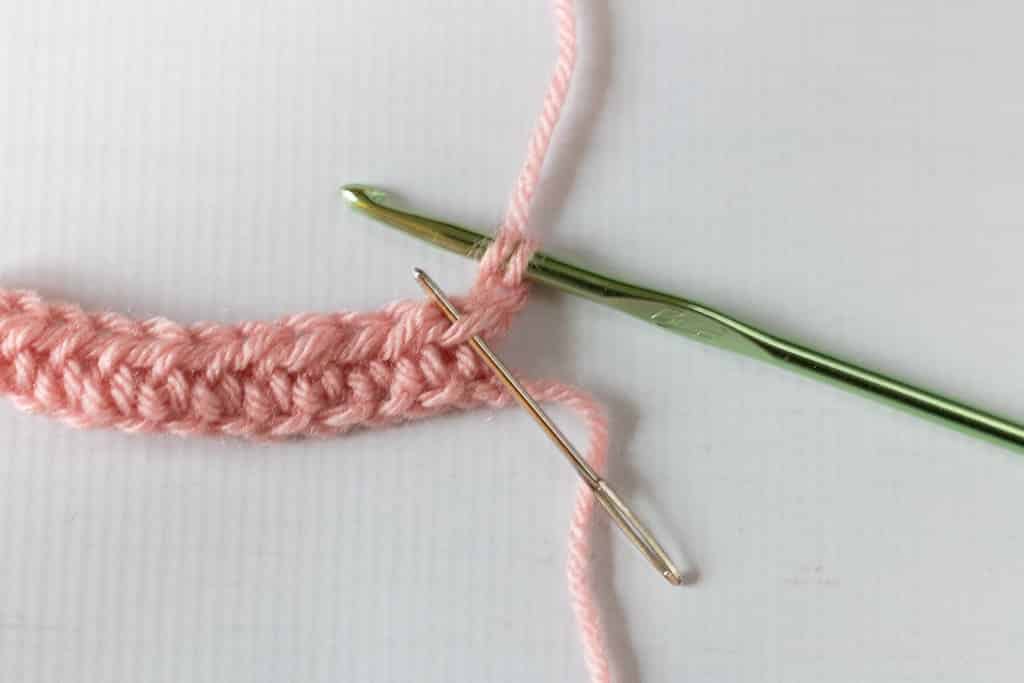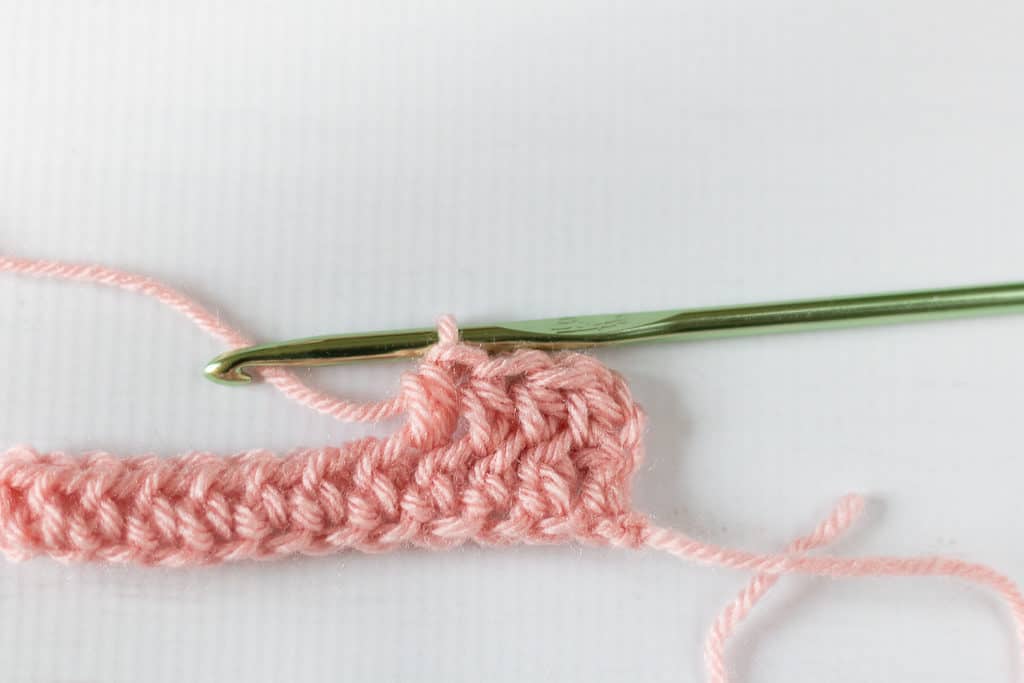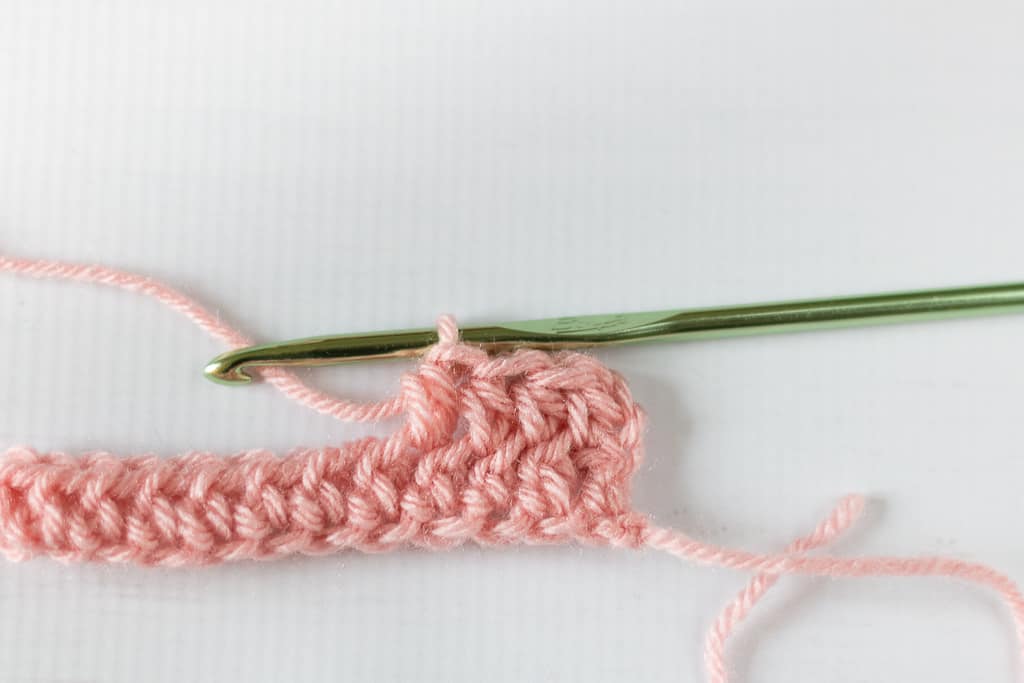 Step 4:
Turn your work, Ch 1, hdc into the back loop of every hdc stitch from the row before.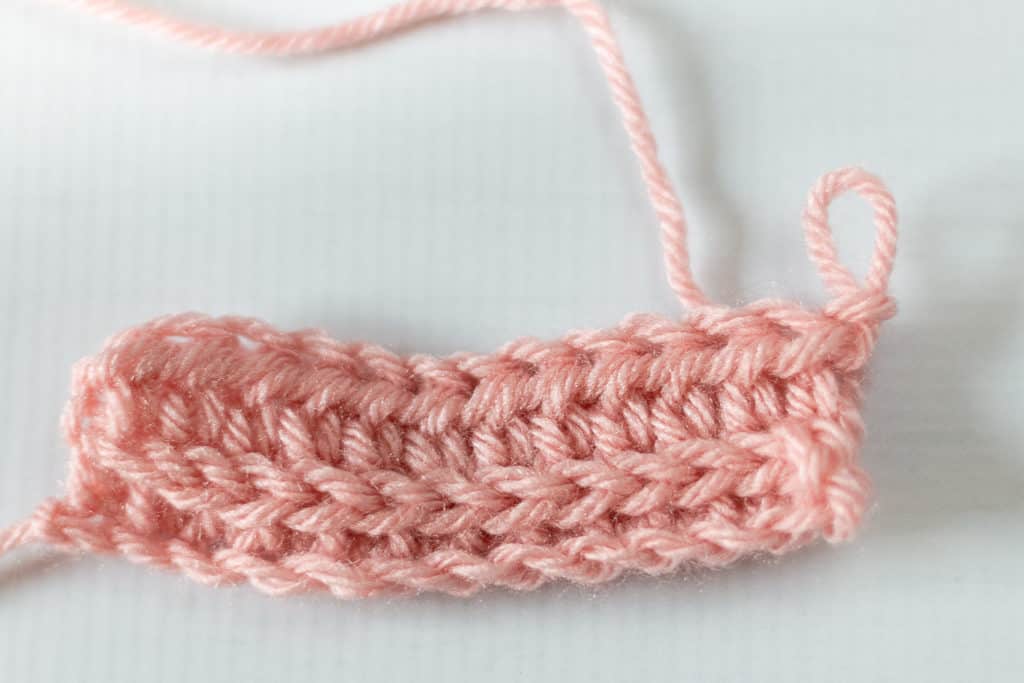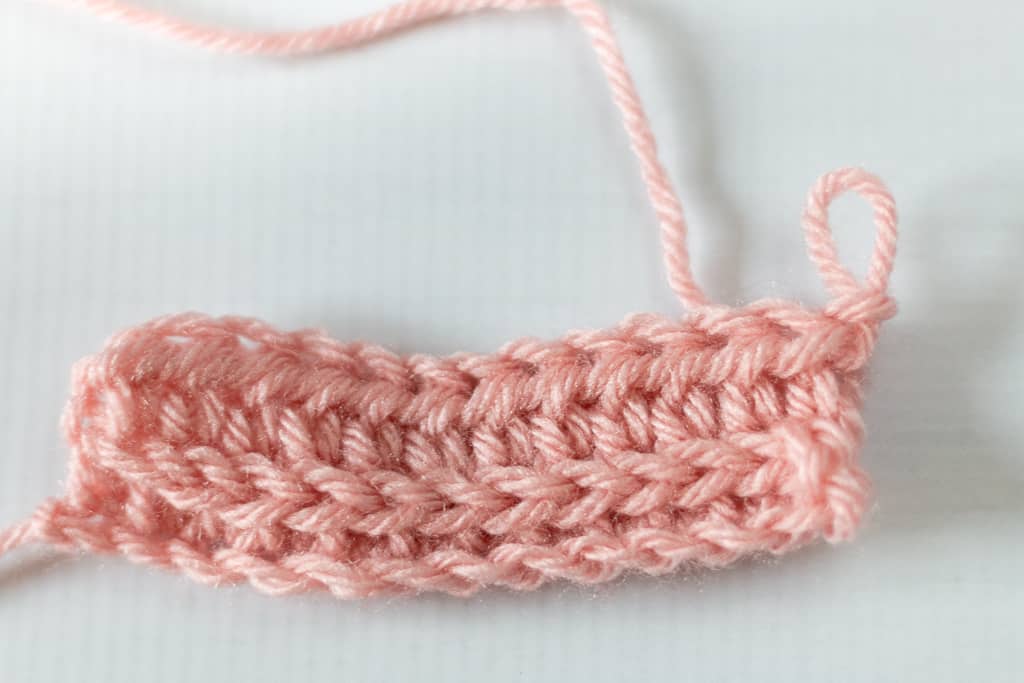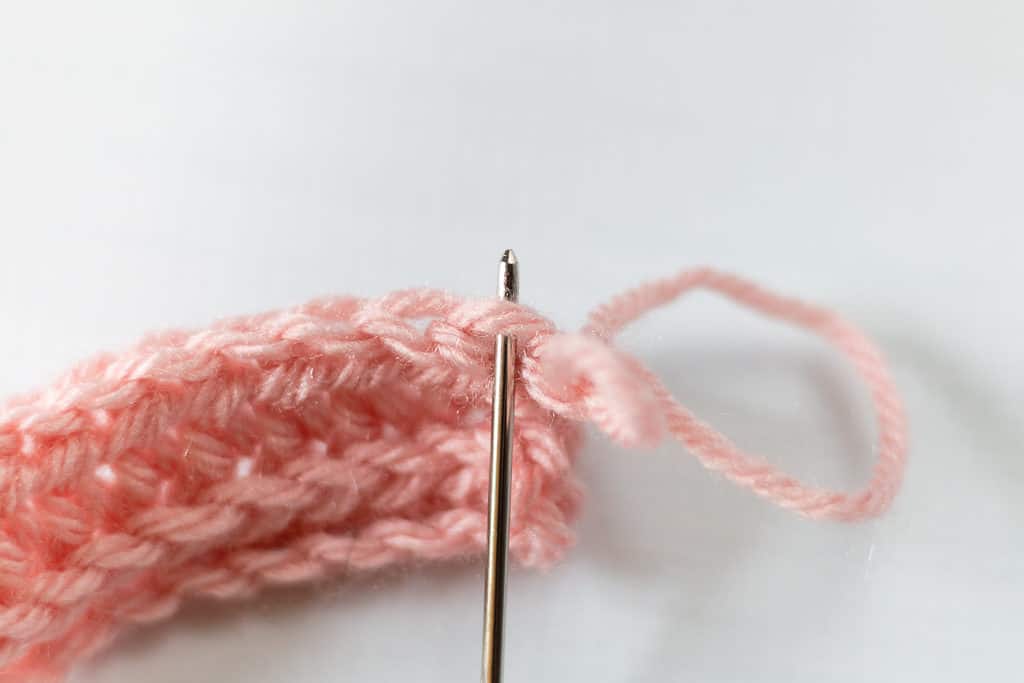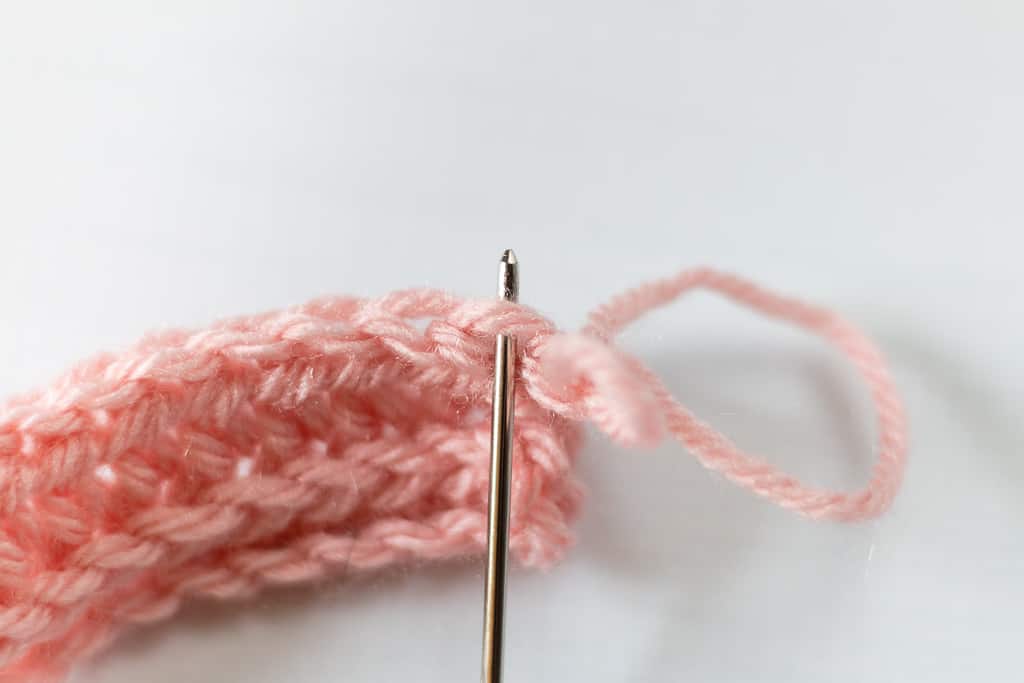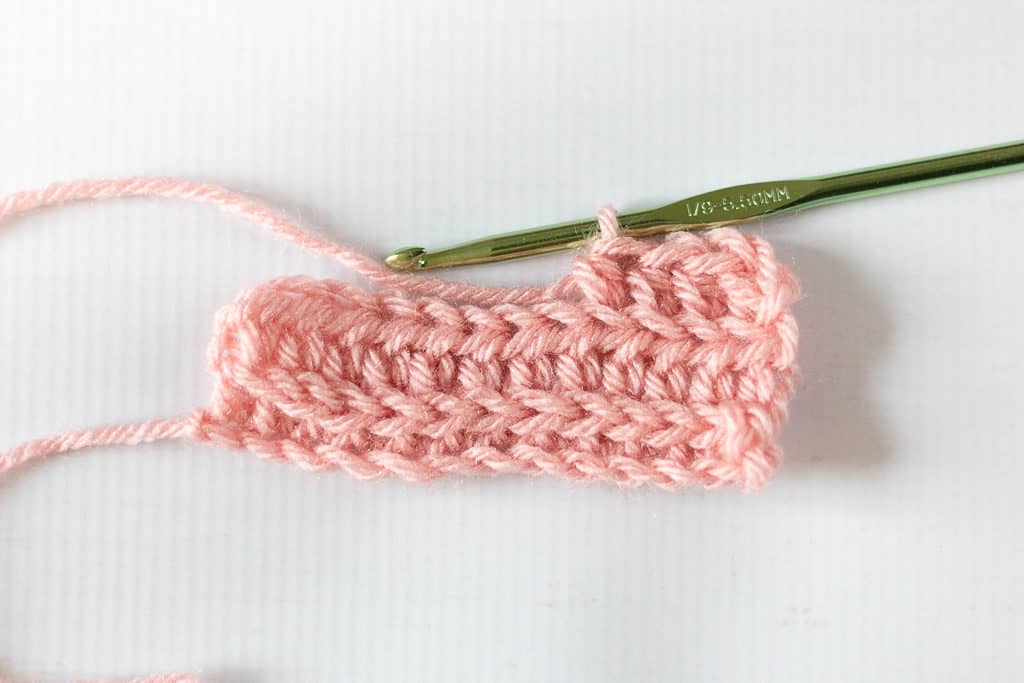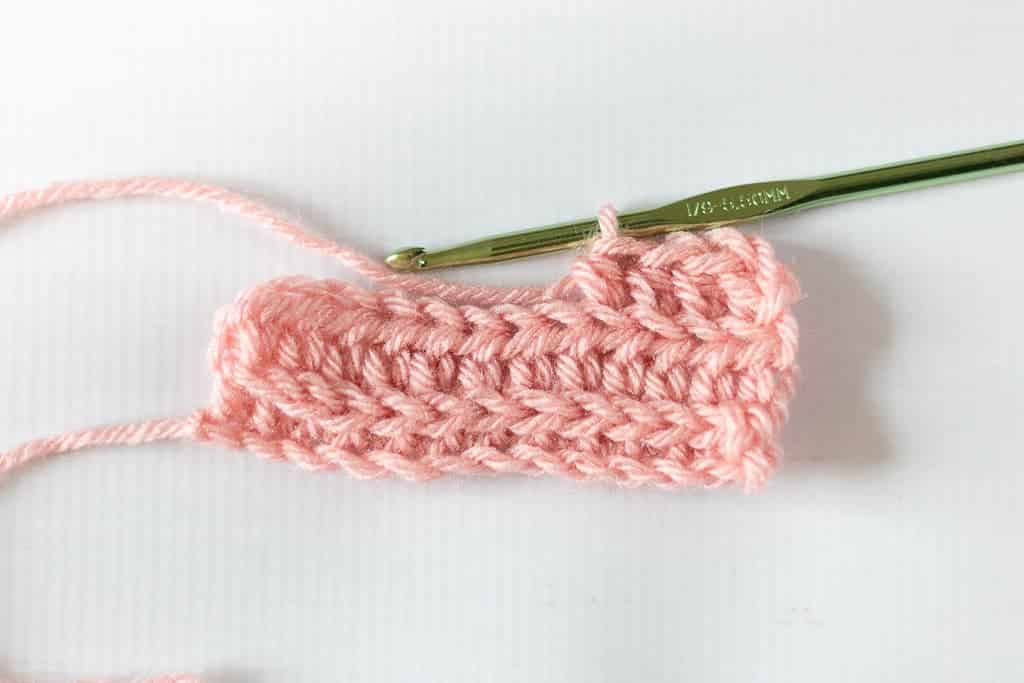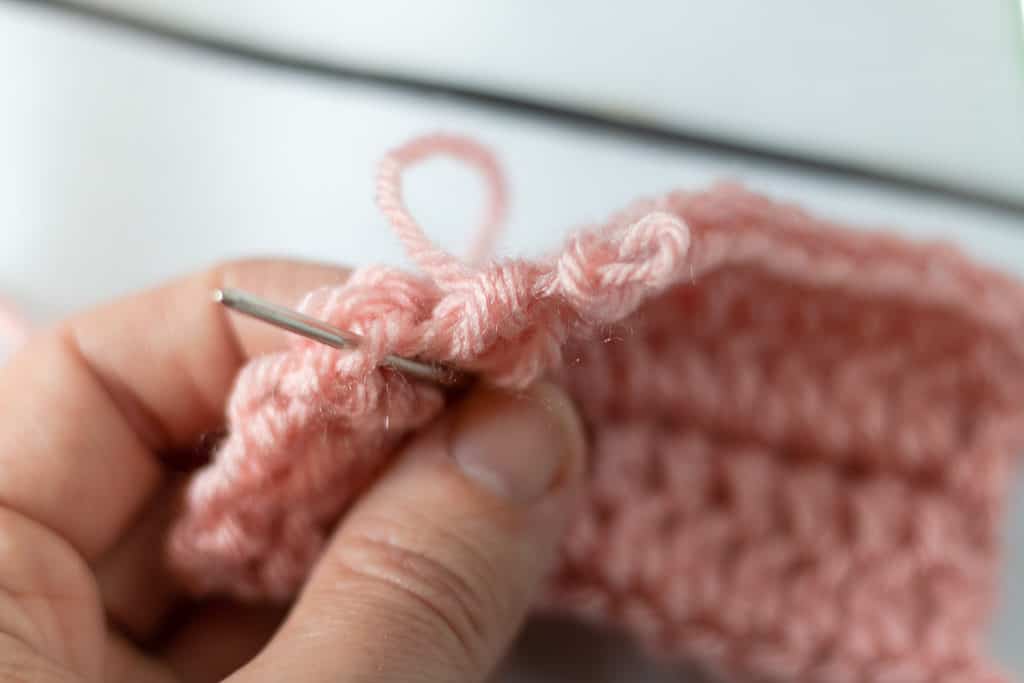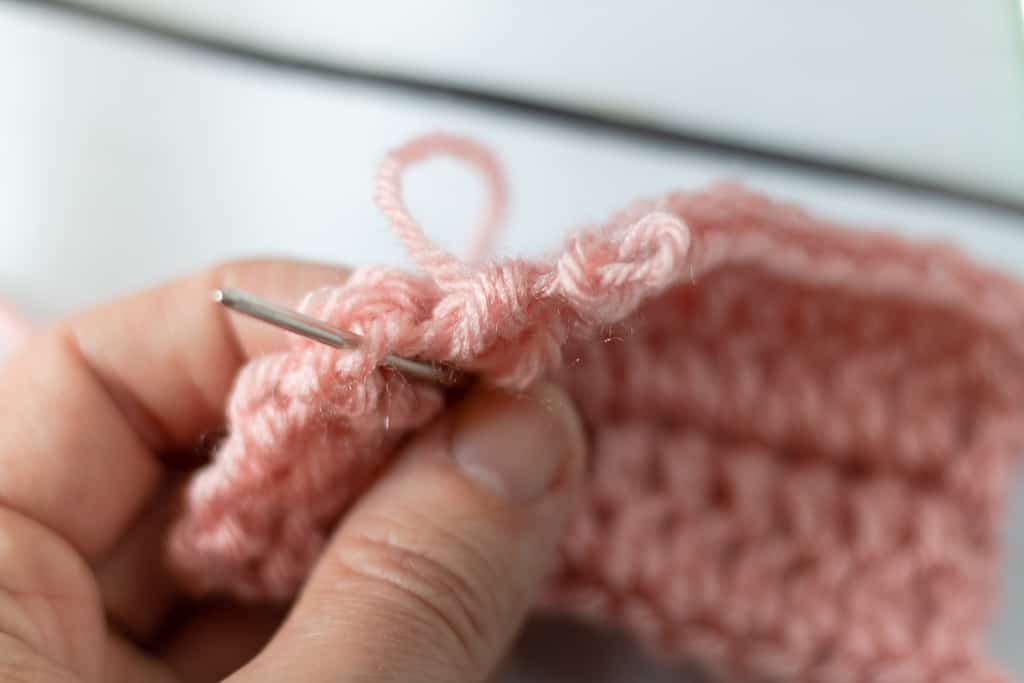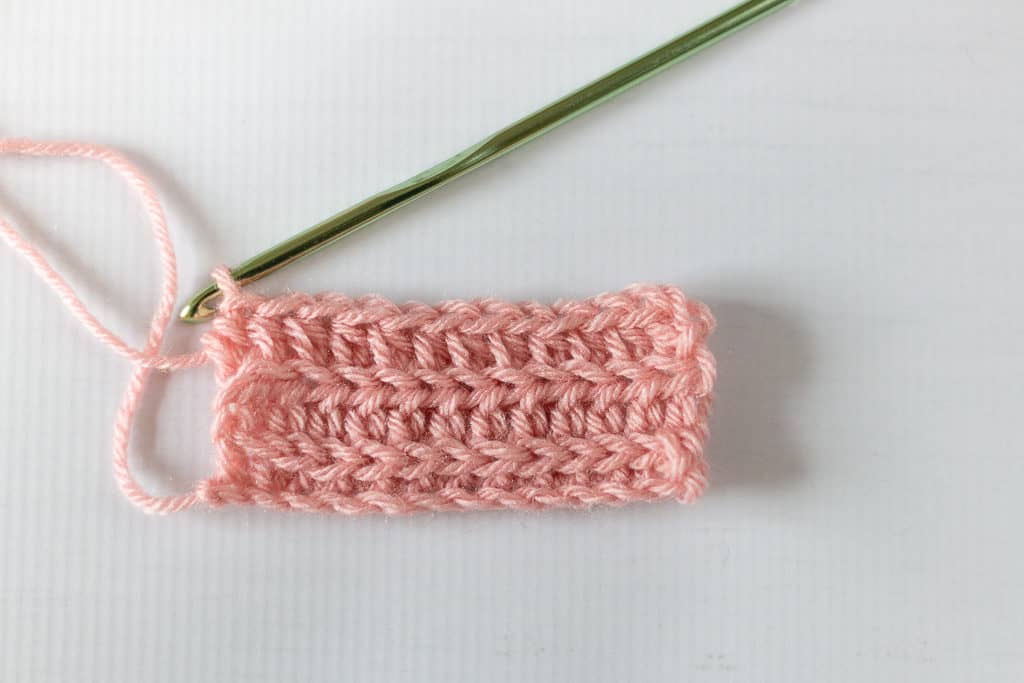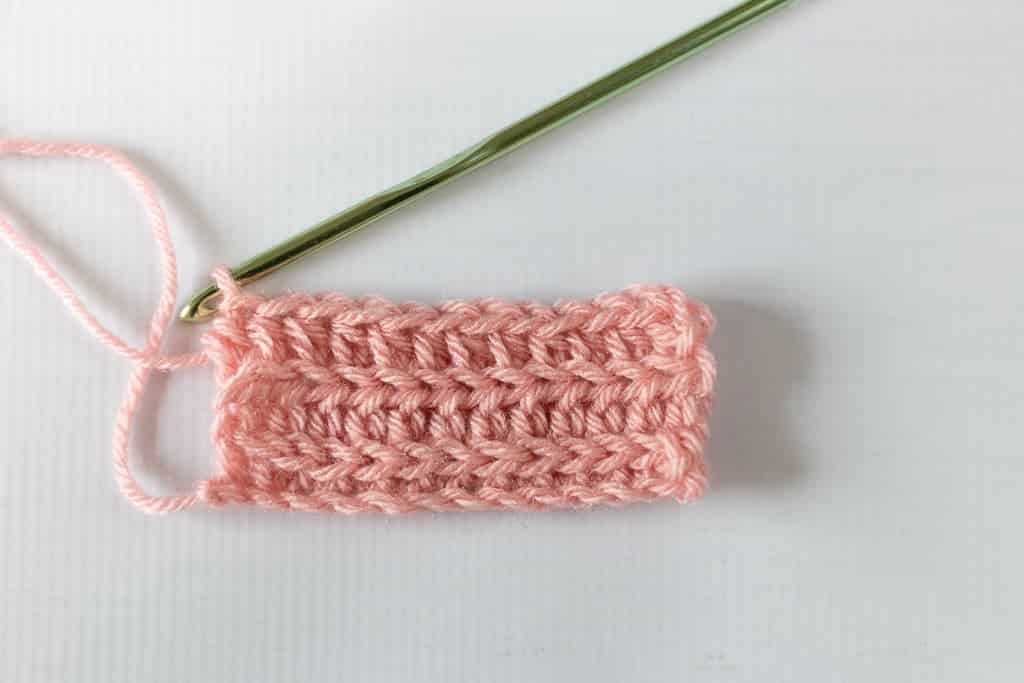 Step 5:
Repeat steps 3 & 4 for the remainder of the pattern.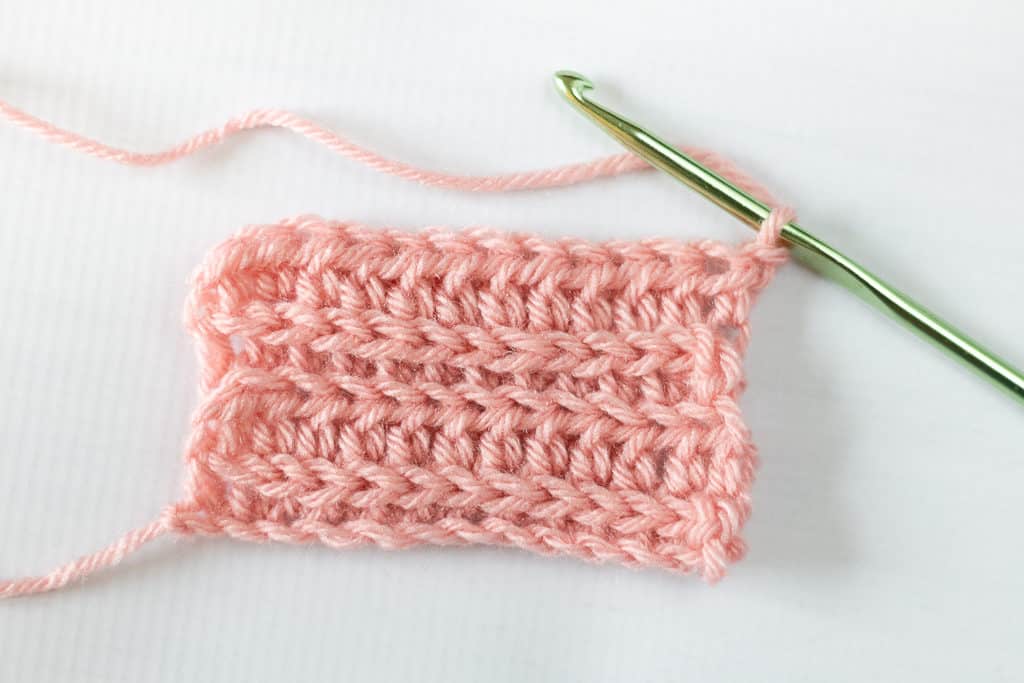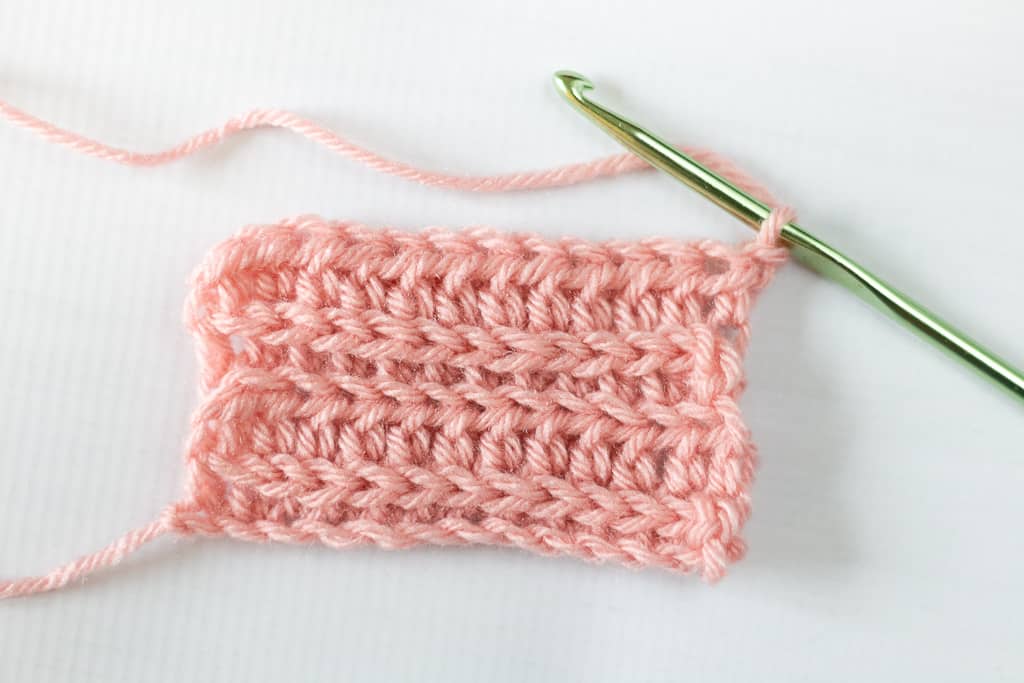 Bonus Technique
If you'd like to mix it up a bit, you can hdc into the 3rd loop from the back (instead of hdc in the back loop!) This is the technique I used on my knit blanket I mentioned earlier.
You can do a hdc back loop or a hdc 3rd loop from the back; either would turn out wonderful.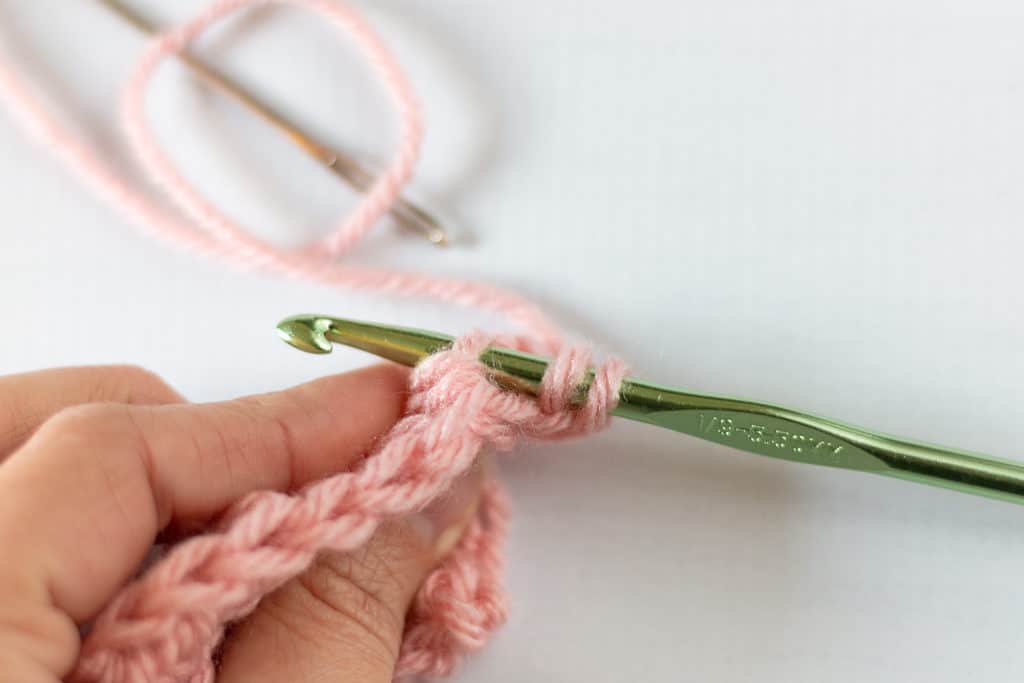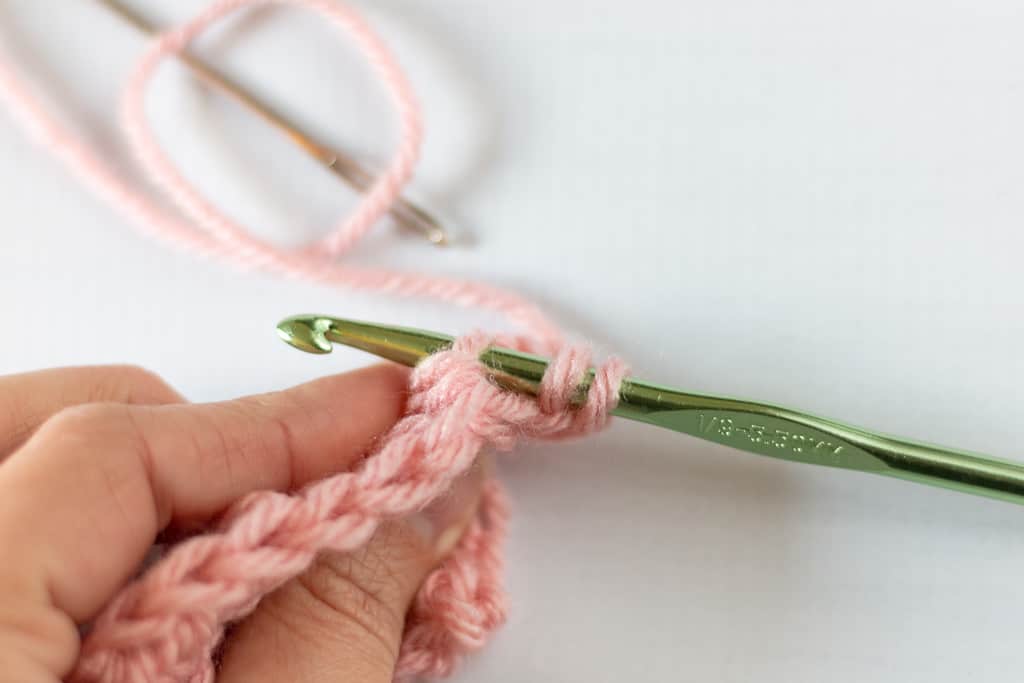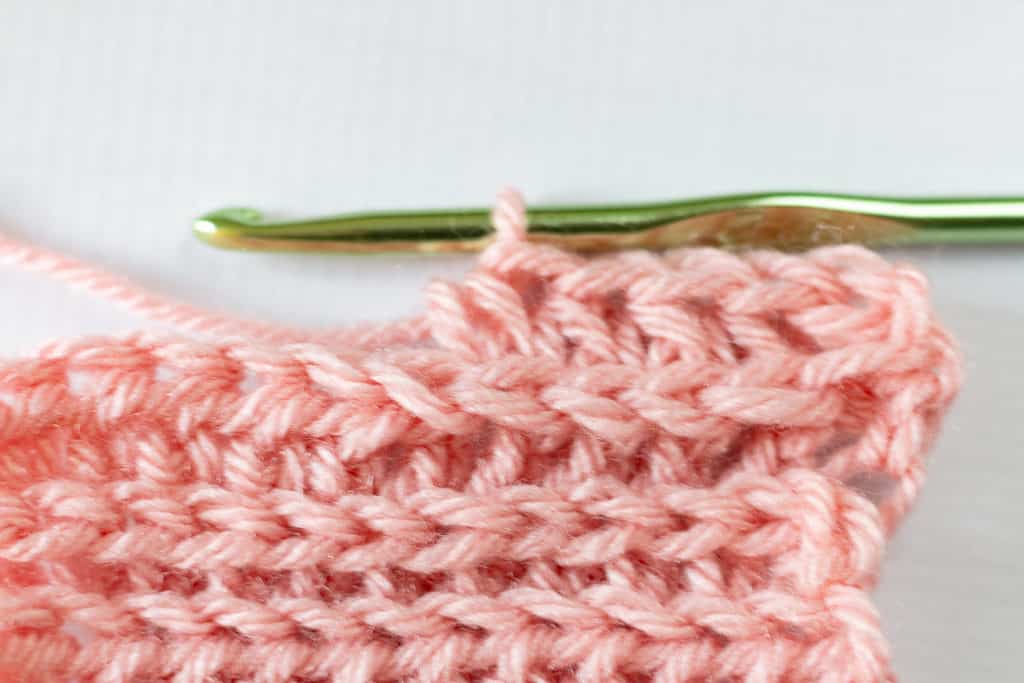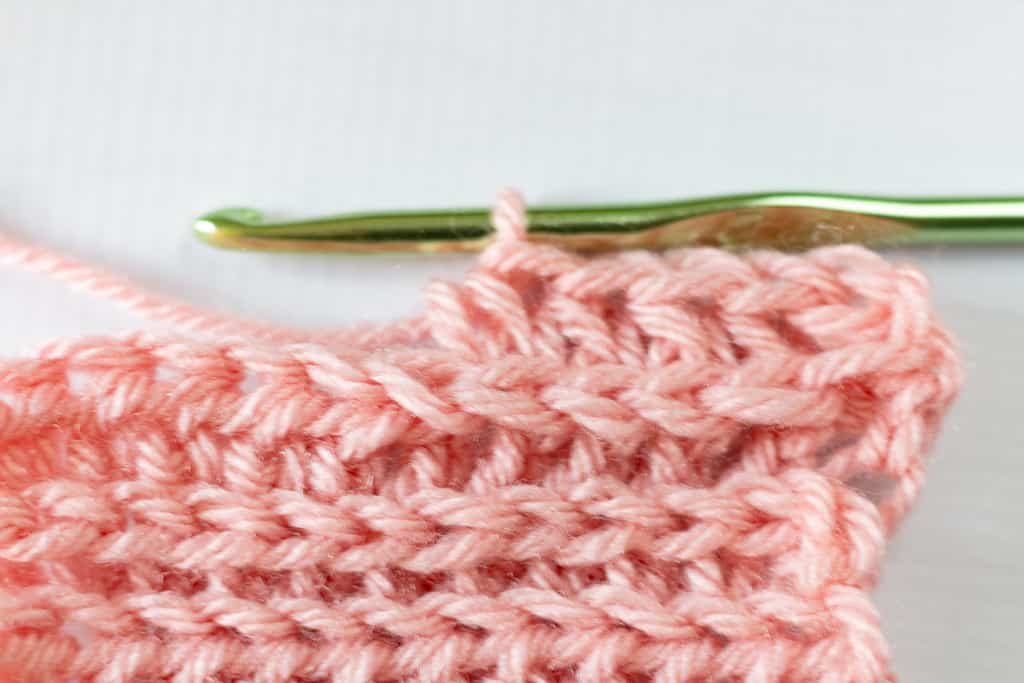 The HDC 3rd Loop tutorial is done!
What did you think? I would suggest practicing this for a bit until you feel comfortable, then will be ready to tackle a larger crochet project like a scarf or blanket.
Don't forget about the knit like blanket pattern I mentioned earlier as an option too!
You May Also Like These Crochet Stitch Tutorials