Single Crochet Two Together: A Step-by-Step Guide
Learn how to single crochet two stitches together or sc2tog abbreviated with this easy crochet stitch video and written tutorial. You may also hear this crocheting technique referred to as a single crochet decrease as well.
Scroll on down to learn about how to use this technique so the next time you see it called for in a pattern, you will know what to do.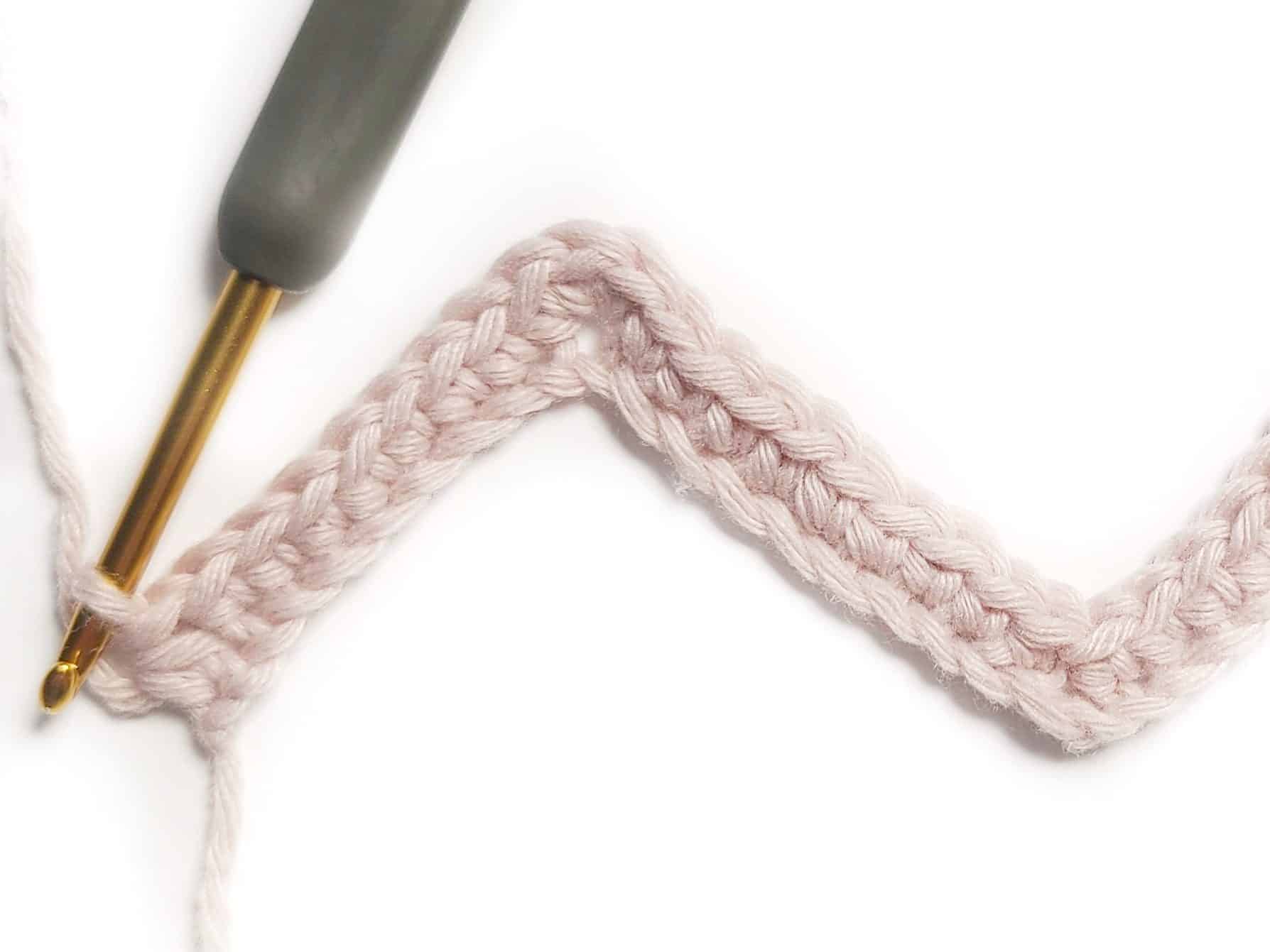 What is Single Crochet Two Together?
The term single crochet two together (sc2tog) means to use single crochet to join two stitches together, and it is a way to decrease or make the project smaller.
Are you a beginner to abbreviations? No worries! Crochet abbreviations can be overwhelming, but they are just a shorthand way to explain stitches in patterns.
In this stitch tutorial, the abbreviation (sc2) means single crochet two and (tog) means together.
You may also see the sc2tog technique shown as a symbol in crochet patterns or crochet charts.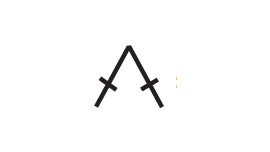 If you use a single crochet decrease stitch, you can get rid of stitches from your pattern, which allows you to create shapes. For example, I used the single crochet two together techniques to help create a chevron baby blanket design.
You may also have heard about single crochet increases, which are another way to shape crochet projects by adding stitches.
Materials Needed
You'll need a few crochet supplies to learn how to single crochet two together.
Yarn
For this tutorial, I used Lion Brand Feels Like Heaven, which is a three lightweight yarn. If you can't find this yarn, it's no big deal because any yarn weight can be used to recreate this crochet decrease technique.
Feels Like Heaven
This yarn is made by Lion Brand, and is a Weight 3 – Light yarn.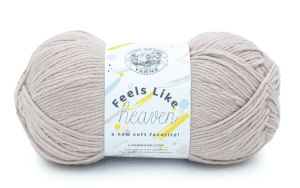 Fiber: 100% Nylon
Yardage: 246 yds
Hook: 5 mm (H-8)
Substitute:
Buy Now
Patterns Using This Yarn →
Crochet Hook
To make a single crochet decrease, I used a 3.75 mm (F-5) crochet hook. I suggest using the hook size recommendation on the yarn label of what yarn you are using.
Since this is a recommendation, you can always use what hook brand or hook size is best for you to reach the gauge. I love my Tulip Etimo crochet hook set, which I have linked up below.

Ready to Get started?
Use the sc2tog written tutorial or the quick video tutorial to learn this stitch technique to decrease in crochet patterns. Enjoy!
How Do You Crochet Two SC Together?
Skill Level: Easy
Materials
This tutorial can be used with any weight yarn (including #4 medium or #5 bulky). You would just want to also change the hook size to whatever the manufacturer recommends on its yarn label.

Notes
This crochet tutorial is written in standard US terms
Single Crochet Two Together Written Pattern
Single Crochet Two Together (sc2tog)
Insert hook into designated stitch
Yarn over the hook, pull back through the stitch
Insert hook into next stitch, yarn over and pull back through the stitch.
Yarn over and pull back through the three loops on the hook.
Single Crochet Two Together Video Tutorial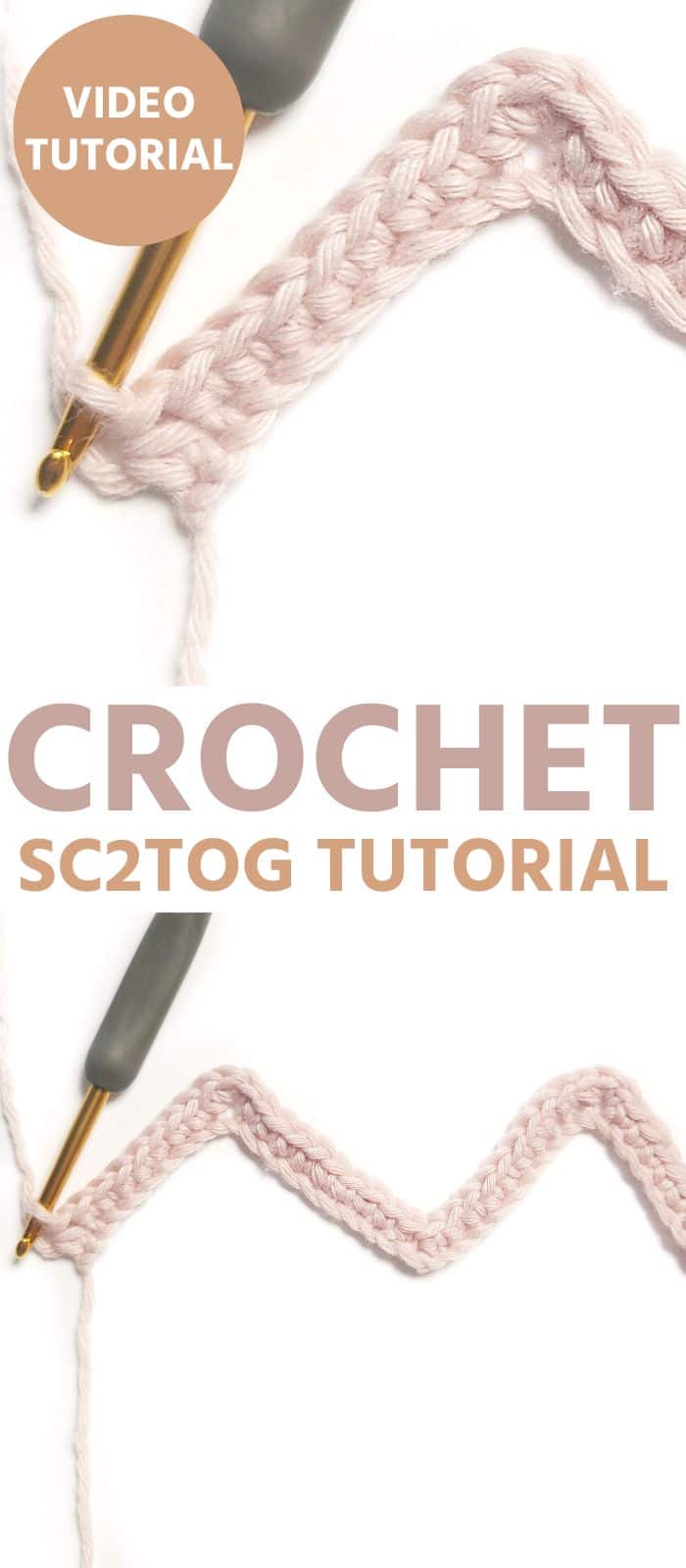 More Free Crochet Patterns
If you enjoyed this sc2tog tutorial pattern, then you may also enjoy these free crochet patterns as well.