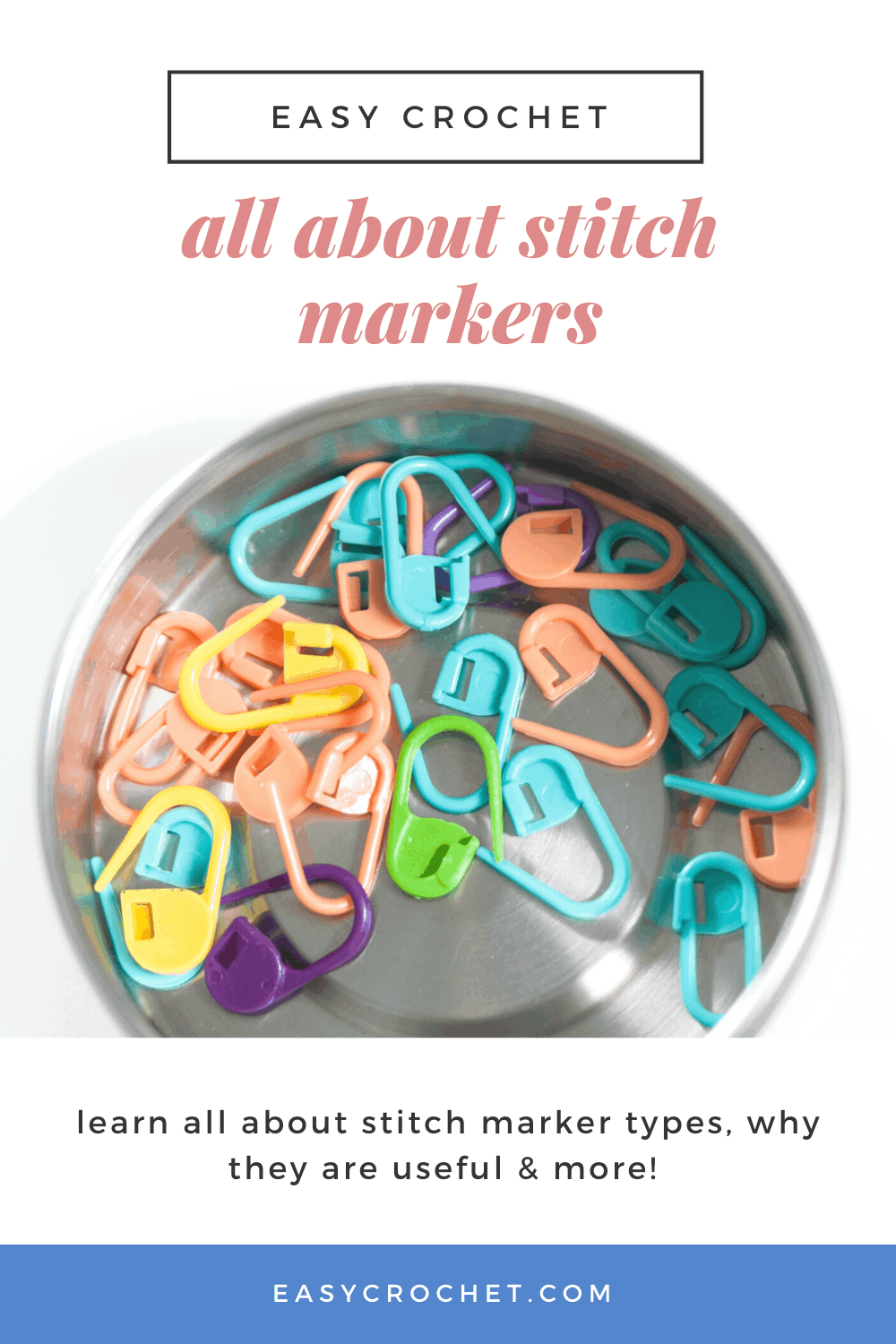 You may have heard the words "Stitch Marker" from time to time in your crochet journey.
Stitch markers (or SM abbreviated) are a very useful tool in crochet. I am going to explain how to use them and how they can help you while crocheting and knitting.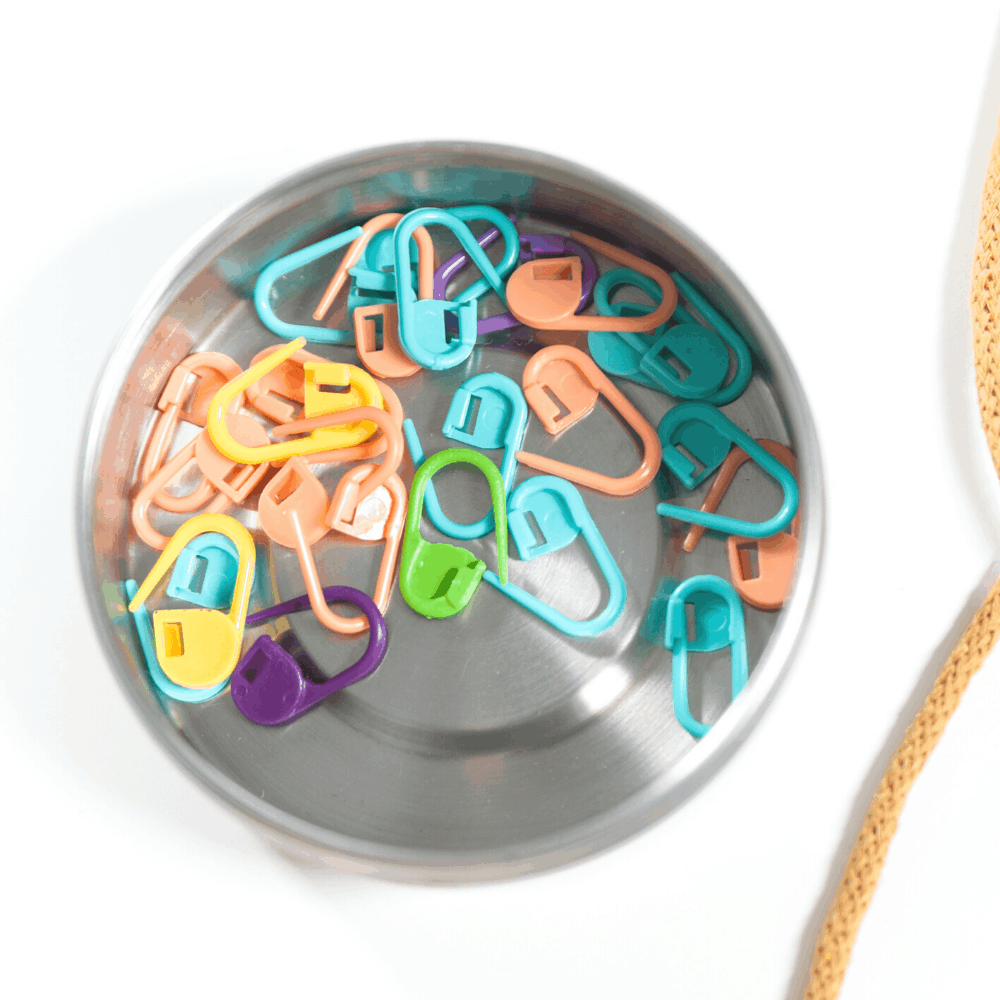 A stitch marker is a small tool that is used in crochet & knitting to help keep the place of a stitch while working up a design. They can be used to mark stitches, buttons, rows and more!
For example, if you are working up a big crochet blanket you can use stitch markers to keep place of every 25 (or whatever number you'd prefer) stitches in a row so you will never lose count.
You can also place a stitch marker in the last stitch of every row of a blanket so that you will not increase or decrease stitches by mistake.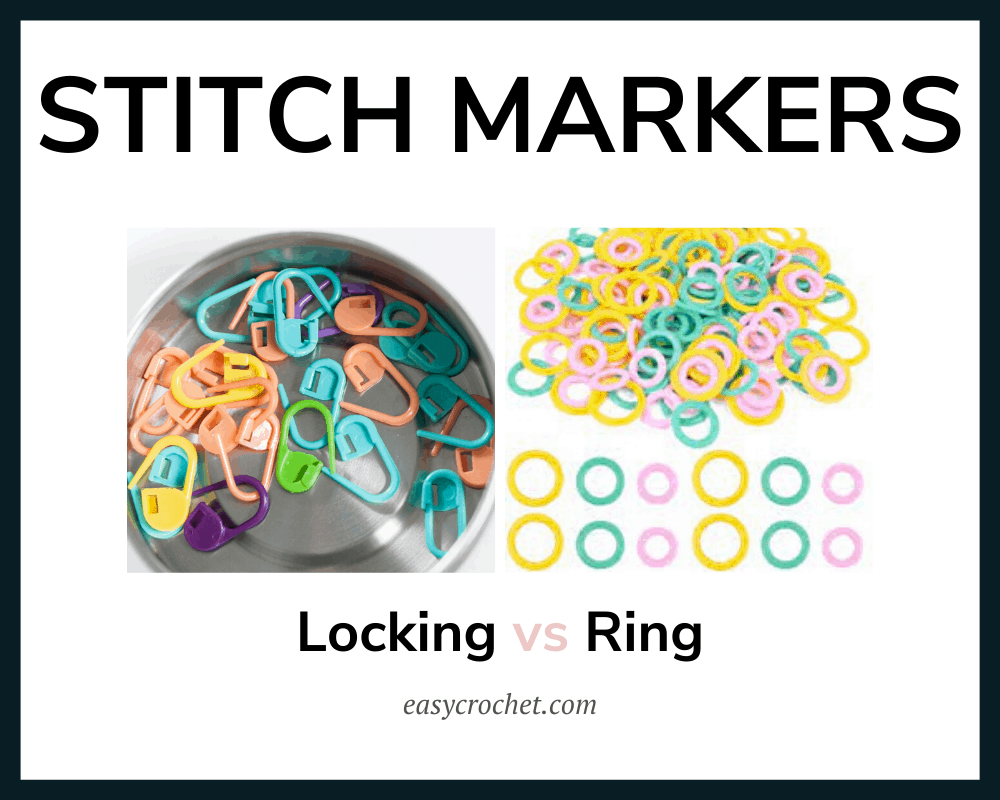 Types of Stitch Markers
For crocheting, you will want to use locking stitch markers. These markers open and close, so they can be removed when you are done with them.
Knitting used round ring stitch markers that don't open (some can though) so don't use this type when you are working up a crochet project because if you do they will be there forever.
Stitch Marker Materials
There are a few materials that SM are available in. Plastic (as shown above), metal and even DIY stitch markers. No matter what material your SM is they all work the same and will get the job done.
Below you see the example of the Zaffre Crochet Pillow that uses Stitch markers to mark the future spot of buttons.
I counted out my stitches and placed the stitch markers, so I would be able to sew on the buttons in the correct spot.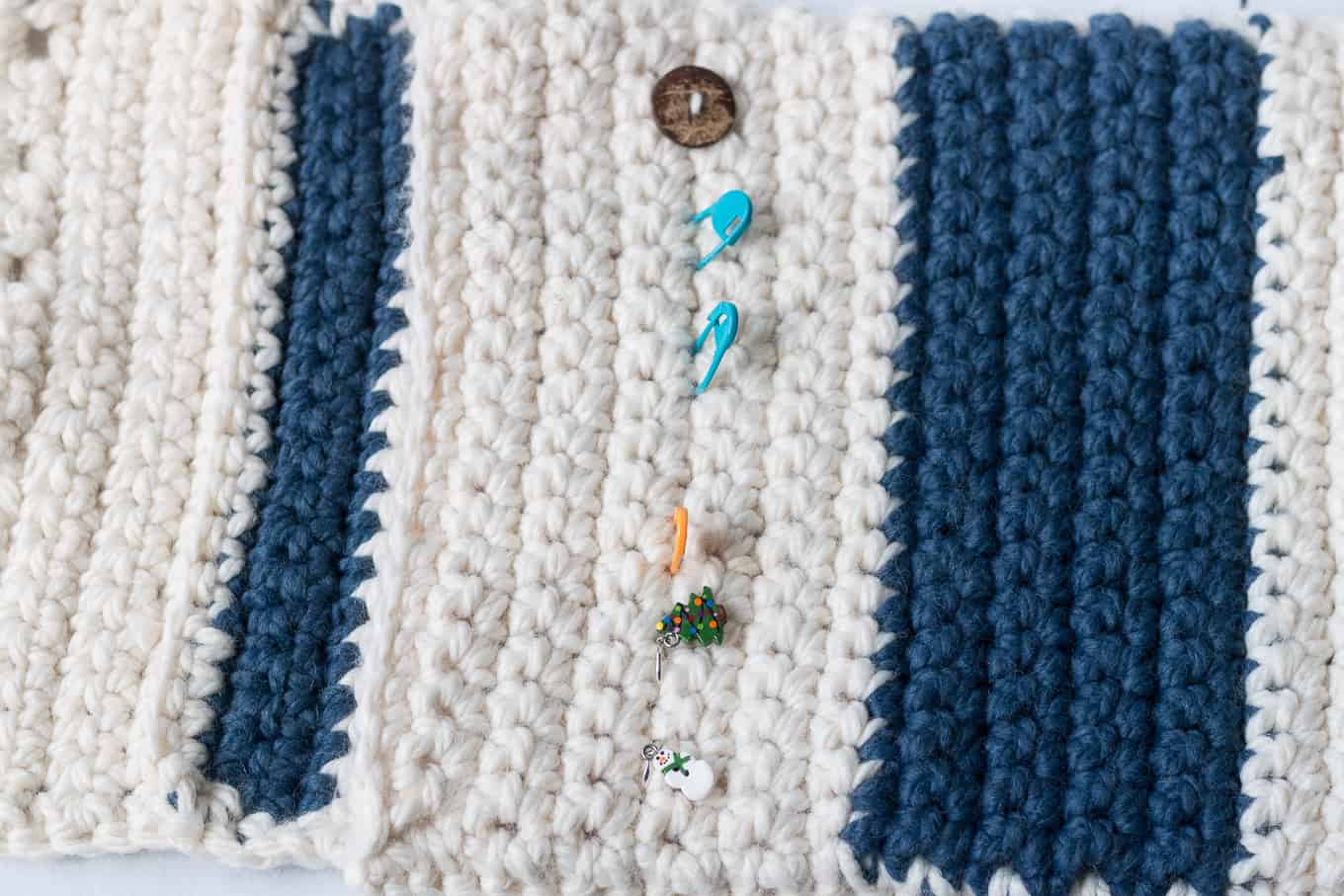 Now that you know all about stitch makers you will be ready to use them when they are called for in your next crochet pattern.
Recommended Crochet Markers
Check out my favorite type of crochet markers below plus some other greate options!