These easy beginner-friendly crochet patterns were chosen with beginners in mind! With these simple designs, you can begin crocheting a headband, scarf and even a crochet dishcloth easy!
Are you new to crochet? Take a look at my how-to crochet series for beginner crocheters here. Below you will find crochet patterns for beginners that have step-by-step instructions, stitch explanations and pictures!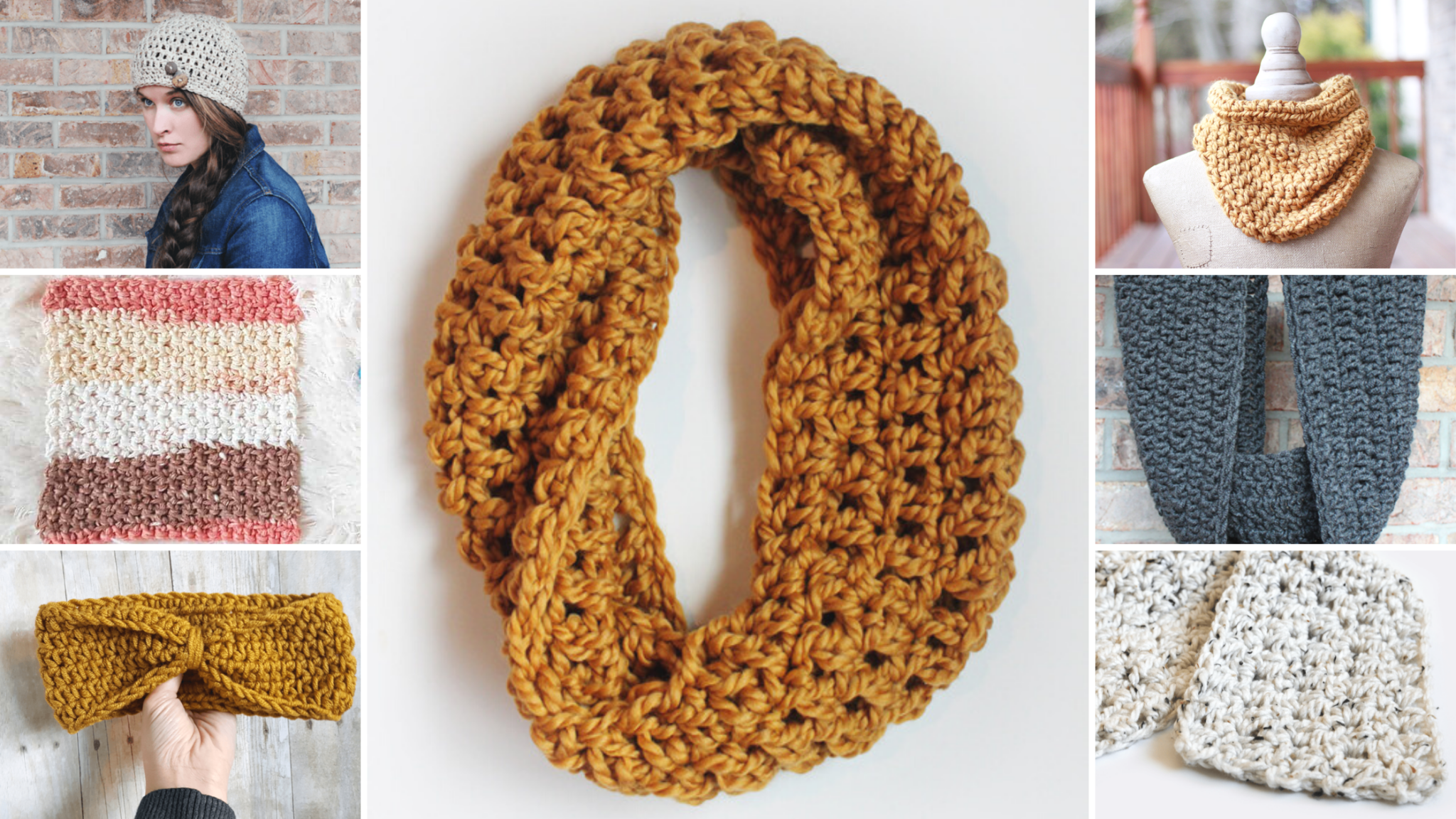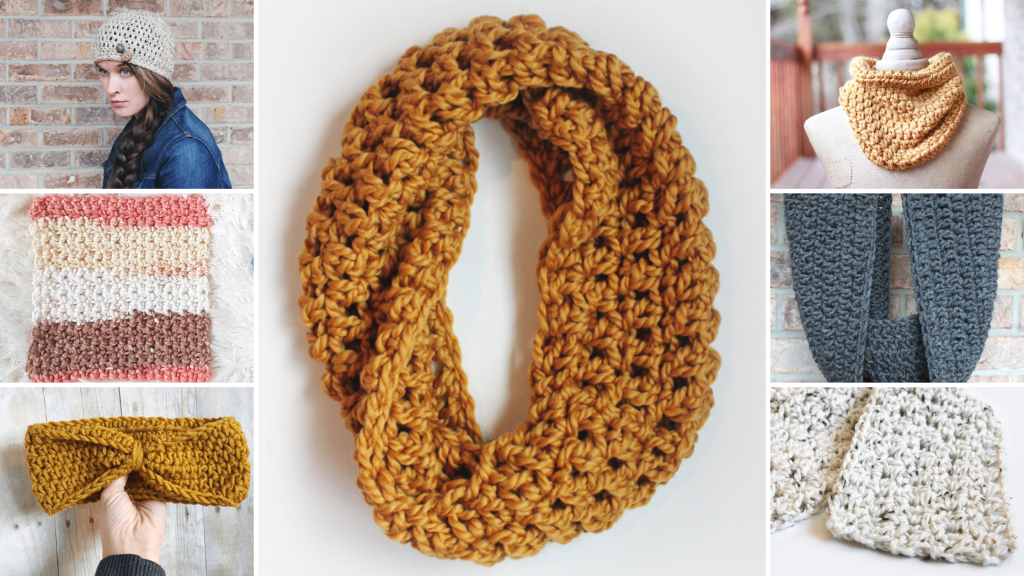 What Makes a Crochet Pattern Easy?
For any pattern to be considered an easy crochet project for beginners it needs to use simple stitches. Most beginner patterns will use only single crochet, half double crochets, or double crochets in it or a combination of those three crochet stitches.
Learn more about these easy beginner crochet stitches below:
When you are a beginner crocheter the more you practice basic crochet stitches the better you get! That goes to say for most anything you are first learning! So practice, practice, practice by using all the crochet tutorials for beginners you can find!
I suggest taking a peek at my crochet tutorials section if you need a place to start or take a look through the crochet stitch list below.
Crochet Stitches Perfect for Beginners
Easy Beginner Crochet Patterns
With a never-ending supply of crochet tutorials for beginners I've handpicked some of my favorites that contain some of the best crochet stitches for beginner crocheters.
I know when I was first starting it was hard to find easy pattern ideas to get me started. I always felt intimidated and worried that I couldn't finish a pattern.
With this list of free and easy beginner crochet patterns, you will not have to worry about if you crochet them or not. I handpicked these easy to crochet patterns because they are simple to read and to work up.
To start on a new crochet project just read on down to find the full list of free crochet patterns for beginners!
Crochet Tools You May Need Starting Out
When you first start crocheting there may be some crochet tools you need. Do you still need a hook and or yarn? If you haven't found the perfect hook or yarn stash filler yet be sure to take a look at my recommondations below.
Lion Brand Hometown USA yarn as a great starter bulky 6 yarn as well as Lion Brand Vanna's Choice which is a medium four weight yarn. There are also a good deal of crochet hook brands that you can pick from and my best advice is to just try a few to see which you like best.
Also, be sure to get the correct hook size for the yarn you are using which can usually be found on the yarn label.
Once you have your yarn and crochet hook you are ready to get started with finding easy things to crochet for beginners! I can promise you that this is a great list of crochet patterns for beginners to try step by step since they are all a great first crochet project.
Enjoy!
Easy Crochet Patterns for Beginners
---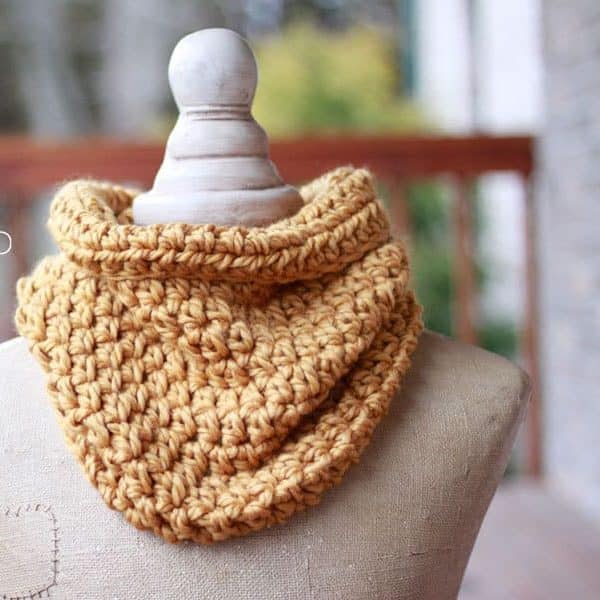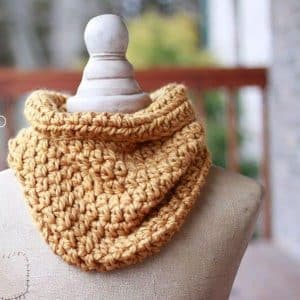 This free crochet cowl pattern for beginners featuring simple stitches and takes less than an hour ! If you can half double crochet then you can make this easy cowl pattern for beginners.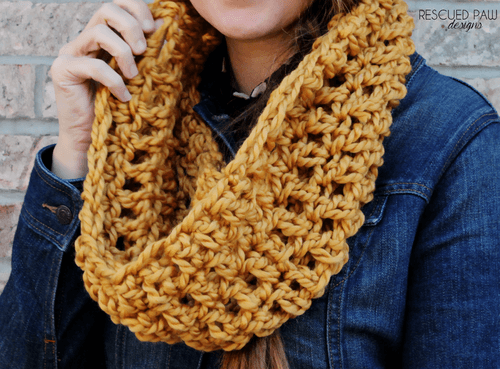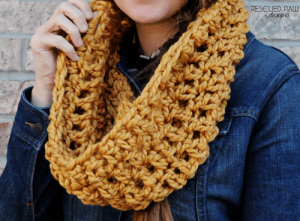 This free scarf pattern is perfect for new crocheters who want to make a quick and easy crochet pattern. This easy one stitch scarf uses the double crochet stitch and bulky yarn which means it works up extra fast.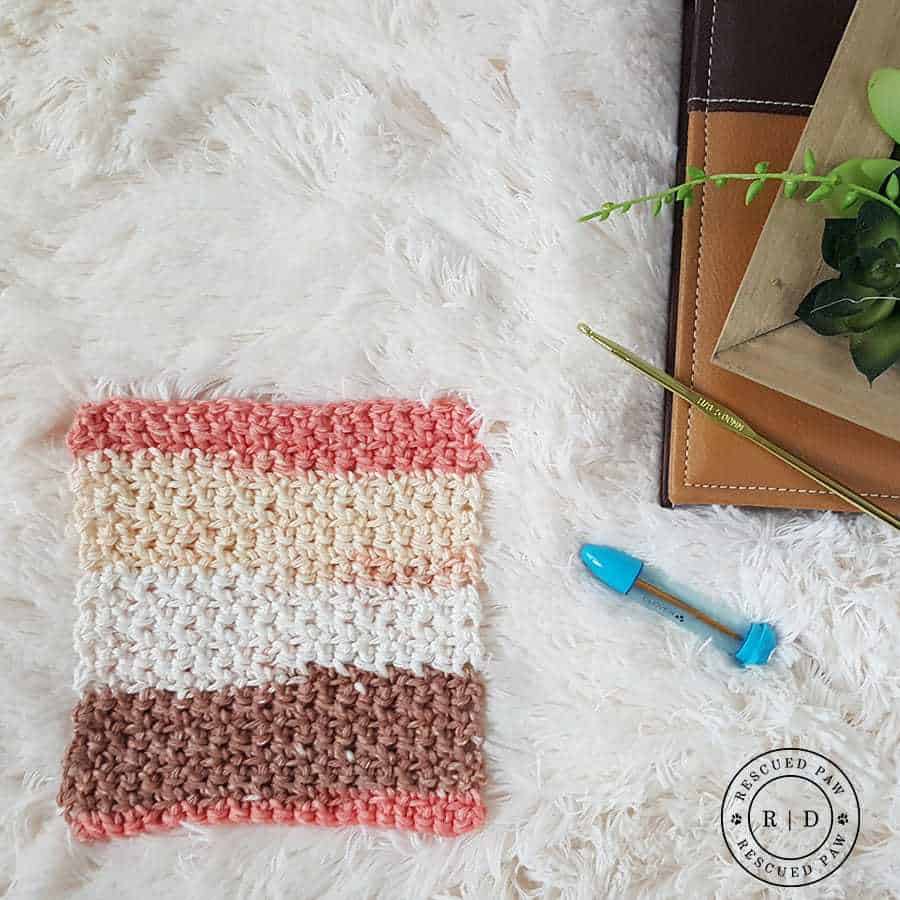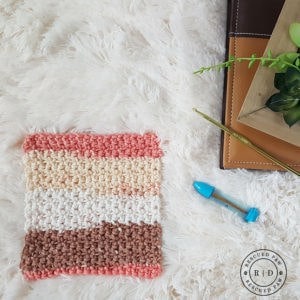 This free crochet washcloth pattern for beginners uses just a single crochet. This pattern is a little more in-depth than most learning how to crochet patterns because the stitches are working in the front & back loop of every other stitch creating an interesting texture! But, because it uses such simple stitches a beginner should be ok to figure it out.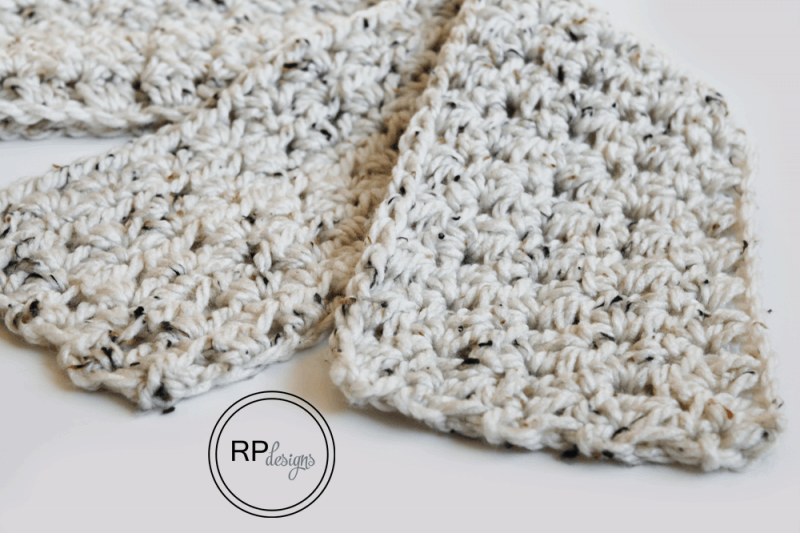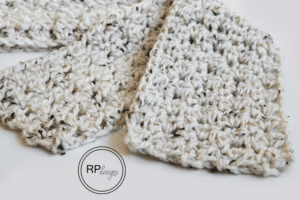 Free crochet long scarf for beginners that has only two crochet stitches the single crochet and double crochet stitch! This easy crochet design combination of simple beginner stitches is great for a new crocheter to try!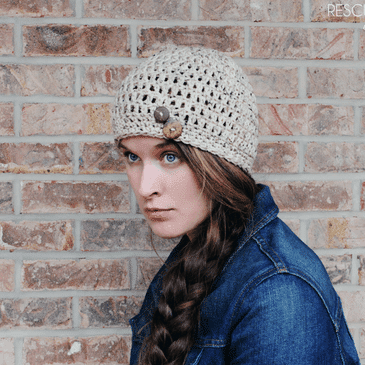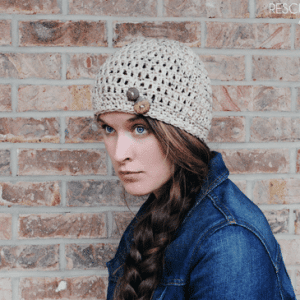 You'll love this simple button hat beginners that uses a double crochet stitch and single crochet stitch only! Finish this beanie of with a simple button to add a little something extra!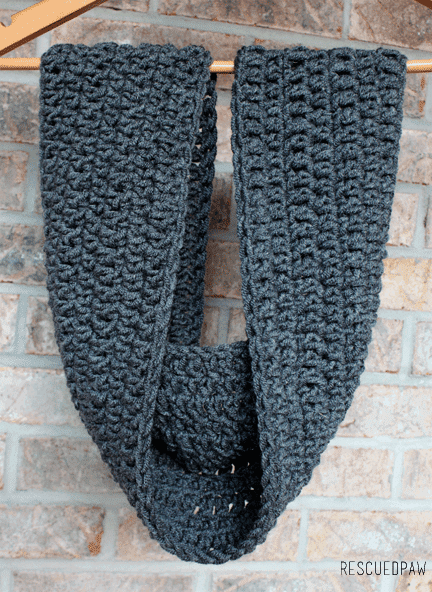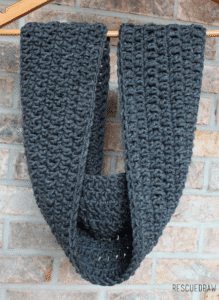 Make this free crochet chunky scarf for beginners if you want to whip up something extra fast! The mix it up scarf is great to make if you love the double crochet stitch! I promise you can make this one quick because of the bulky yarn and simple stitch.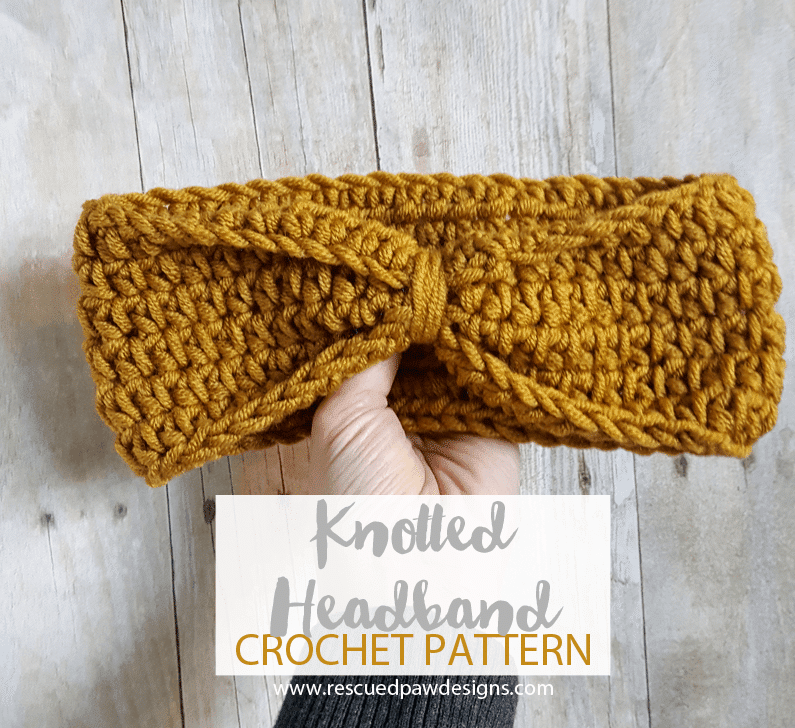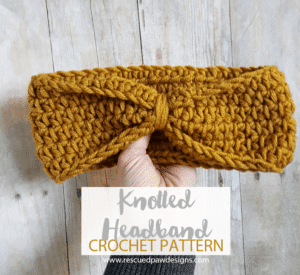 You won't want to stop making this free crochet headband pattern for beginners once you take a look at this pattern. This simple headband is perfect to make with extra yarn leftover from other projects and is a great stash buster!
That's it! I hope you enjoyed and found some useful beginner-friendly crochet patterns! Follow along with me over on Pinterest or Facebook to stay up to date with all my free patterns!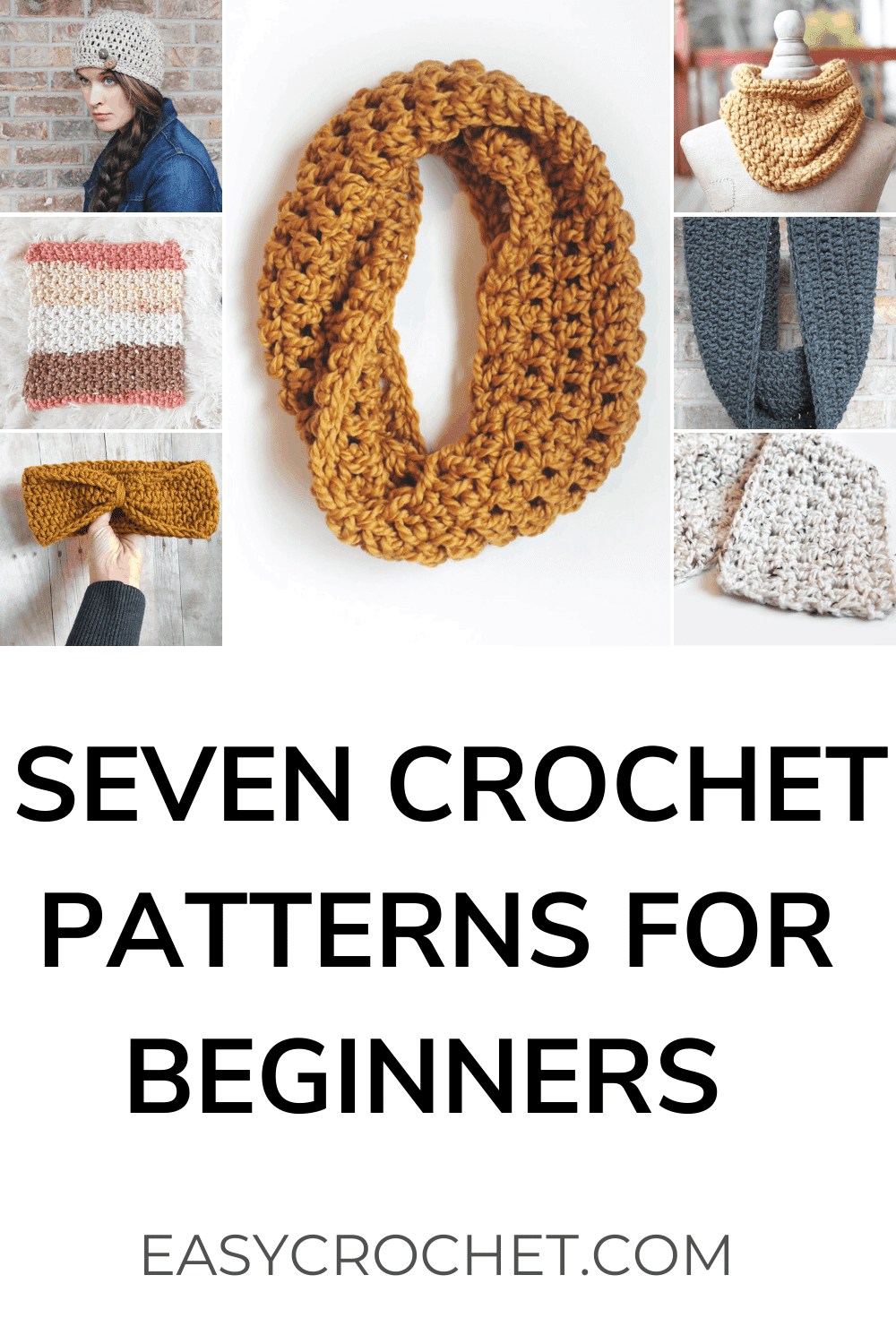 You May Also Like These Beginner Crochet Patterns