Simple Crochet Washcloth Pattern for Beginners
When I started designing this easy and quick crochet washcloth, I had a newer crocheter in mind. It has simple stitches and works up in an easy square design, which makes it perfect for beginners to make. If you are new to crocheting, then this crochet washcloth for beginners is the one for you to try.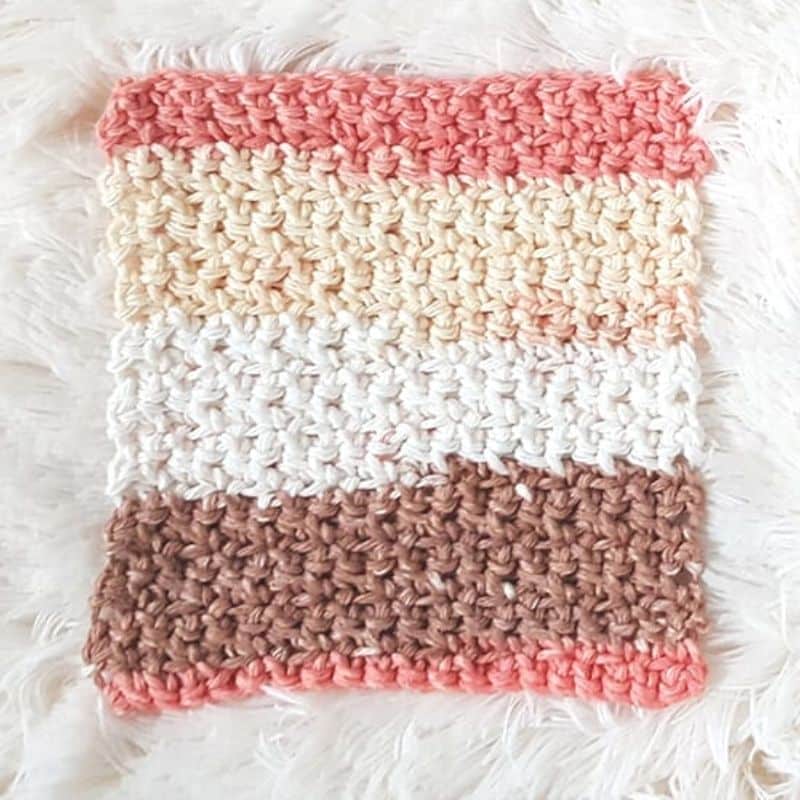 How to Crochet a Washcloth
It is easy to learn how to crochet a washcloth! Promise! I've made quite a few over the years, like the Ever so Easy Dishcloth and this beginner-friendly washcloth too. All you will need to know for this pattern is one basic stitch! Scroll on down to learn about the yarn and the stitch you'll need to know.
The Yarn
To start the crochet washcloth, I choose to work with cotton yarn, which is a must (in my opinion) for all items that will be getting wet and used over again! I used Lily Sugar 'N Cream Stripes Yarn in one of the prettiest colors that I've seen of cotton yarn, called Natural! When you work it up it creates a beautiful ombre flow from color to color which makes for a flawless project every time!

The Crochet Stitch
To crochet this washcloth, you will need to know how to single crochet or sc abbreviated. The single crochet stitch is a basic stitch that most beginners learn first. If you'd like a refresher on how to work this stitch, have a look at the instructions below.
Single Crochet (sc):
Insert hook from front to back in the second chain from the hook or designated stitch
Bring the yarn over (Yo) the hook and pull the yarn back through the chain (or stitch) from back to front (2 loops on hook).
Yo and pull through both loops on the hook.
Let's Get Started!
If you are ready to make this easy washcloth pattern, then scroll on down to find the free beginner-friendly crochet washcloth pattern! Happy Crochet Washcloth Making!
Easy Crochet Washcloth Pattern
Skill Level: Basic
Materials
Gauge
Approximately 7 st's for every 2″ (inches)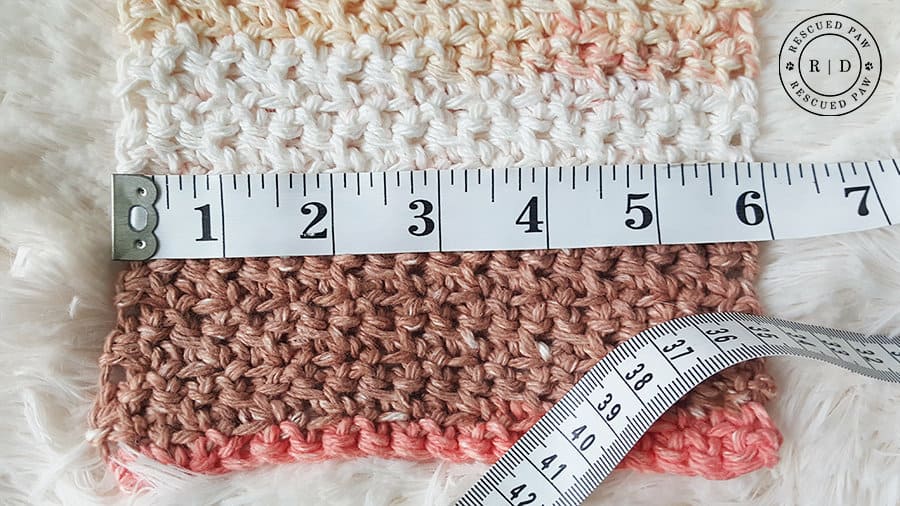 Finished Size
Approx. 6″X6″ when crocheted as written
Notes
To make this washcloth bigger (or smaller) just use an even number of starting chains plus 1.
If you prefer to block your washcloth, it would give it a more finished look. I recommend using a blocking board, which can be found "here"
The pattern is written in standard US terms
SELLING: You may sell items made from patterns on Easy Crochet, unless otherwise stated. If you choose to sell items made from this pattern, please link back to me at www.easycrochet.com for credit. Please do not use my pictures to sell your items.
IMAGES & CONTENT: The images and content of EasyCrochet.com are protected by copyright laws. Do not distribute or copy the content without written permission. Do not edit or remove watermarks from any original image from easycrochet.com. If you would like to share an image, please only use 1 with a link back to Easy Crochet. Thank you for respecting my work.
TRANSLATIONS: Please do not post a translation of my pattern(s) anywhere. If you would like to help make a translation, I would be happy to publish it on Easy Crochet with a link and full credit to your blog. For further questions, please email krista@easycrochet.com.
The Washcloth Pattern
To Start: Chain 21
Row 1: Starting in 2nd CH from the hook, SC, SC in each CH across, turn. (20)
Row 2: CH 1, *SC in the BL of the next ST, SC in FL of the next ST, repeat from * across to complete the row, turn. (20)
Row 3 – 20: Repeat Row 2 for a total of 20 rows.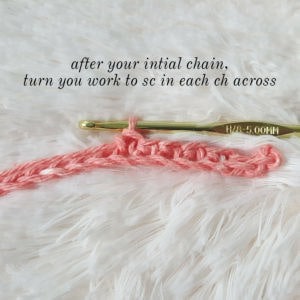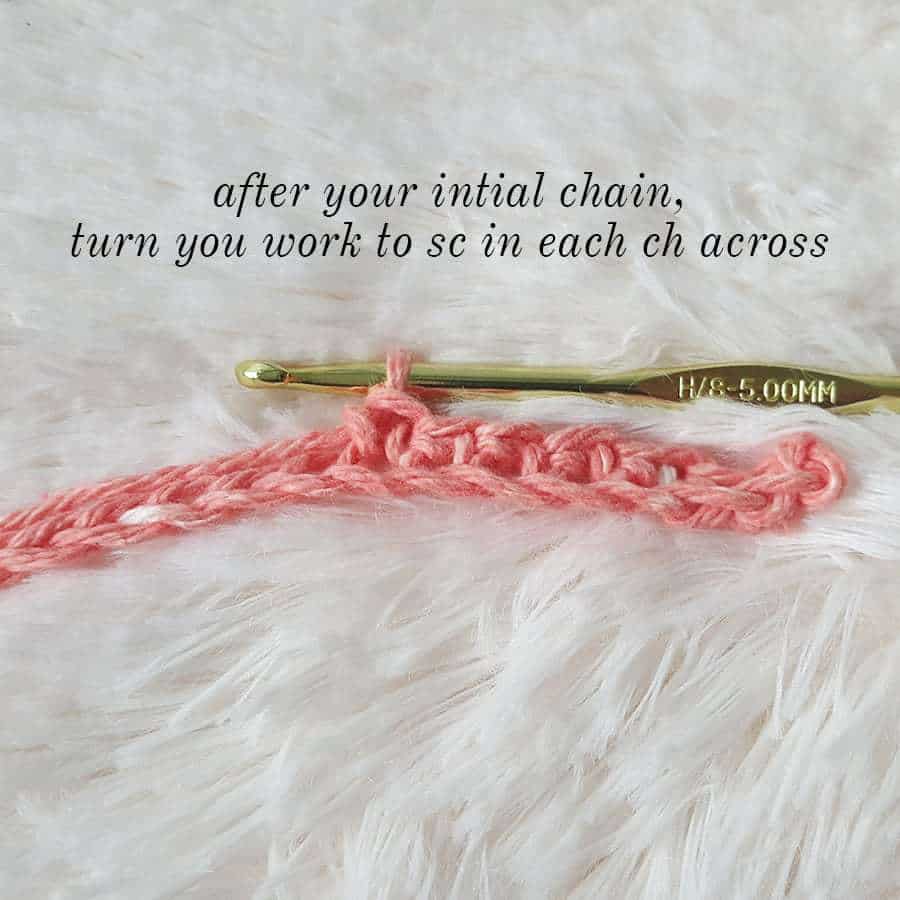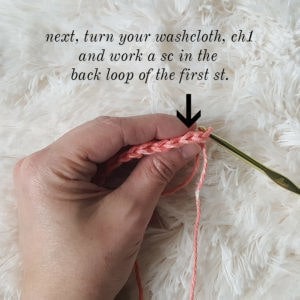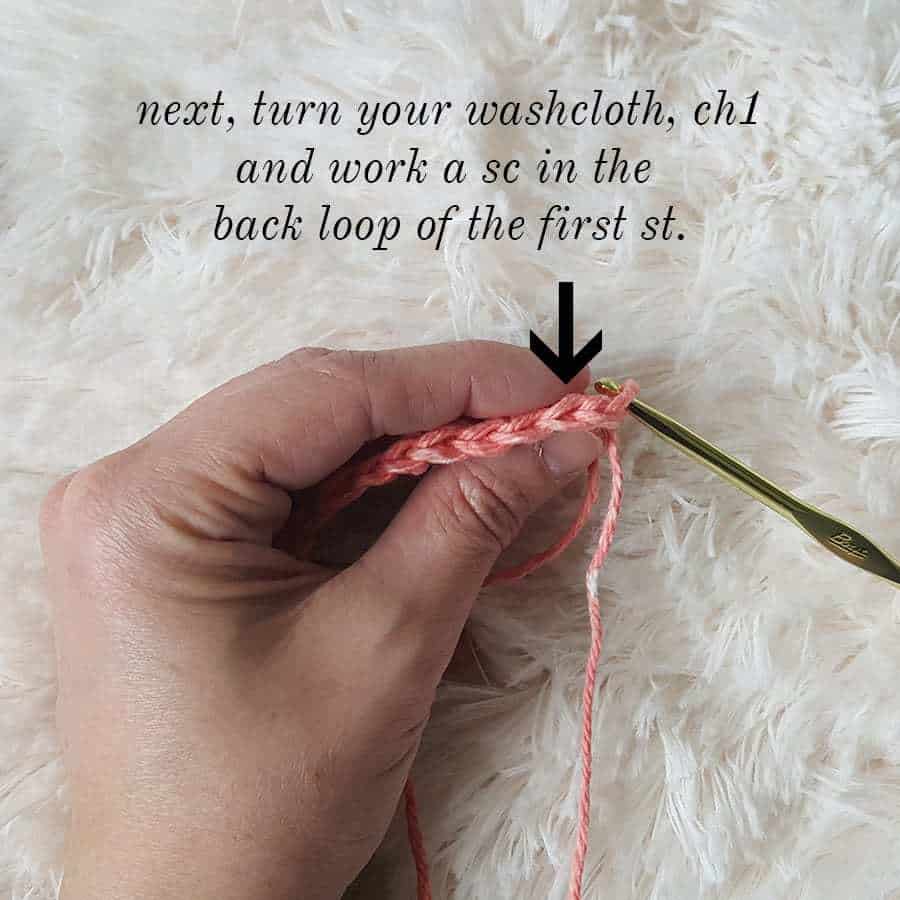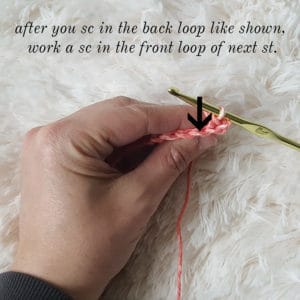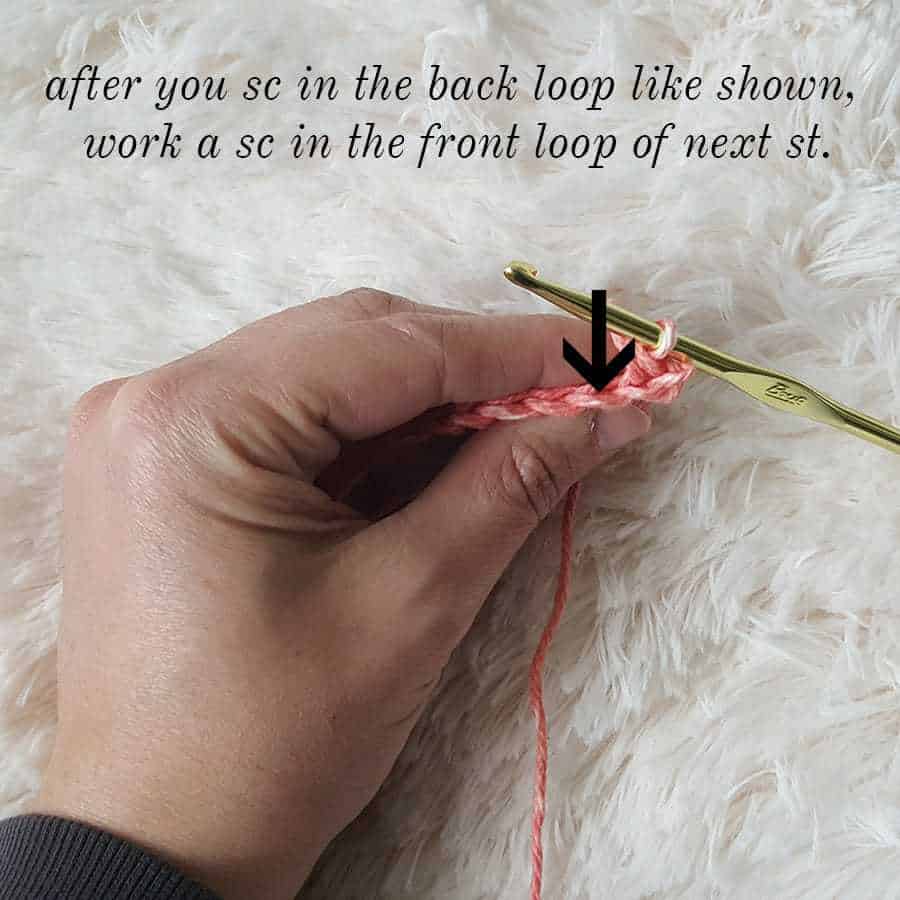 Finishing
Fasten off, then weave in the loose yarn ends with a yarn needle.
Now you are ready to use your washcloth, give it as a gift (think baby washcloth!) or even use it as a dishcloth too! Please share your finished project with me on Instagram @easycrochetcom using the hashtag #easycrochetcom!
Thanks for being here, and I hope you enjoyed the simplest crochet washcloth pattern ever. If you need any clarification, please feel free to ask.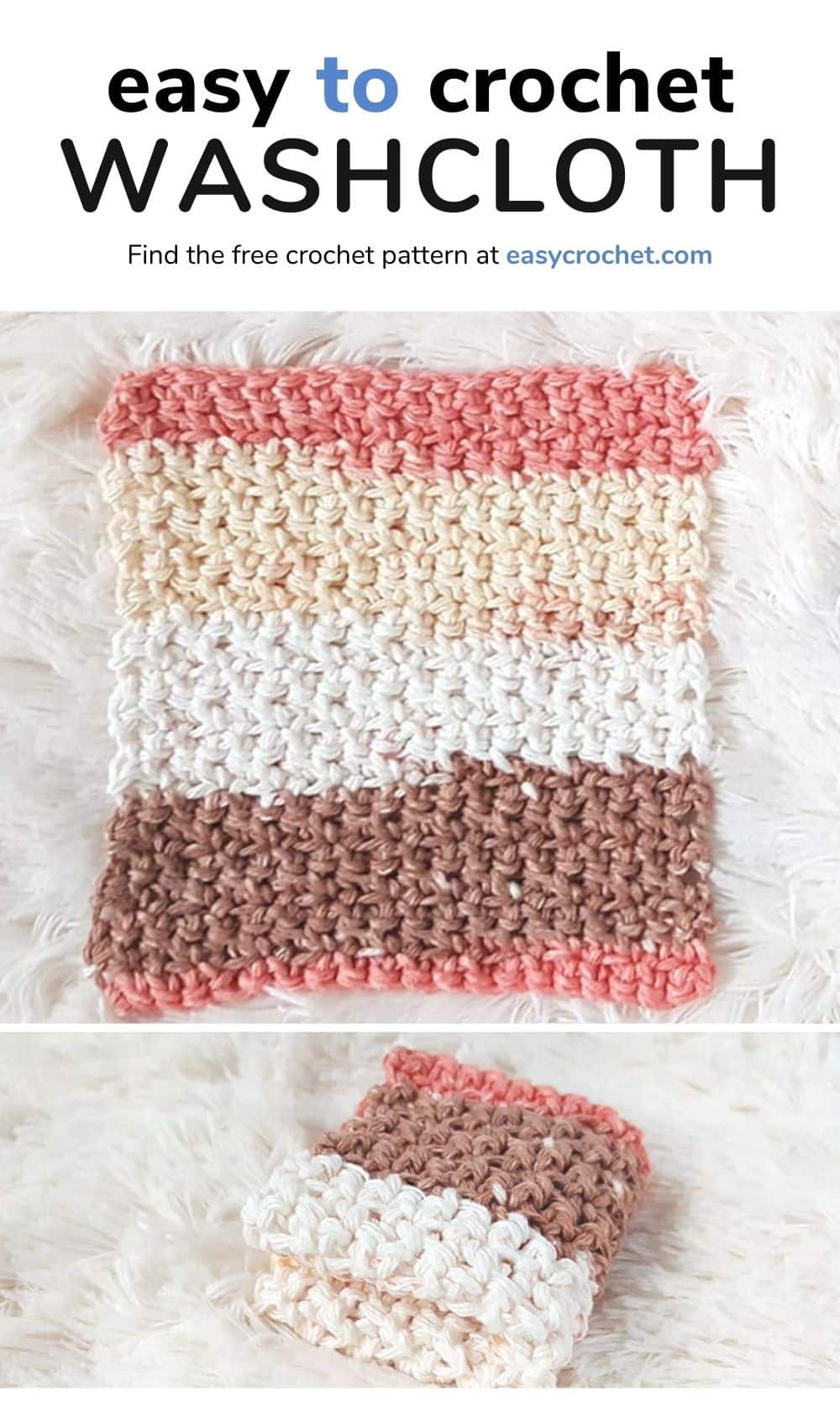 More Free Crochet Home Decor Patterns