Easy Crochet Blanket Patterns for Beginners
Are you a beginner crocheter and looking for easy crochet blanket patterns to make? If so, you can use these beginner-friendly crochet blanket patterns today to learn how to make your next crocheted blanket!
These designs are all geared towards beginner crocheters, which makes this blanket pattern list perfect for a new crocheter to try their hand at.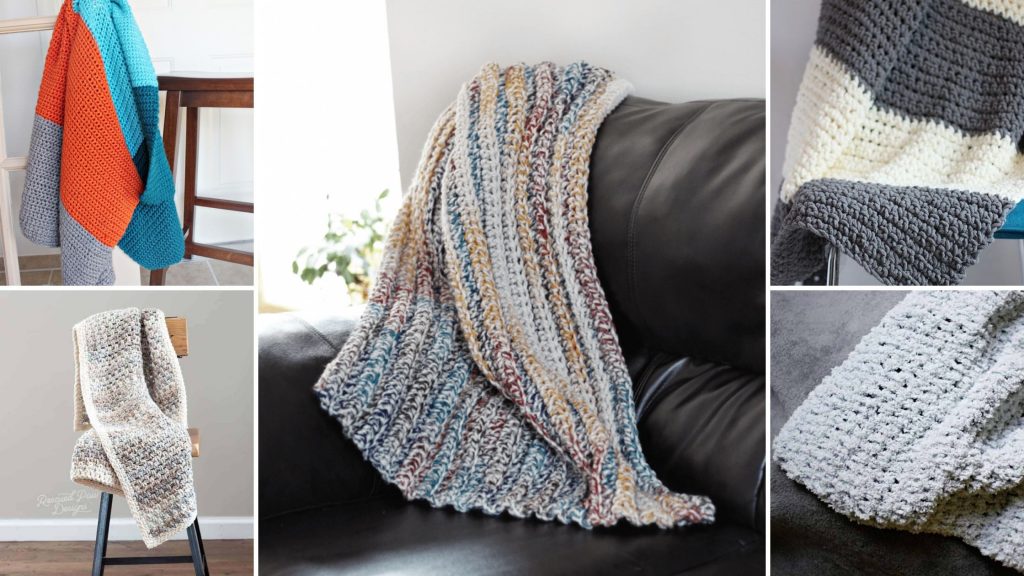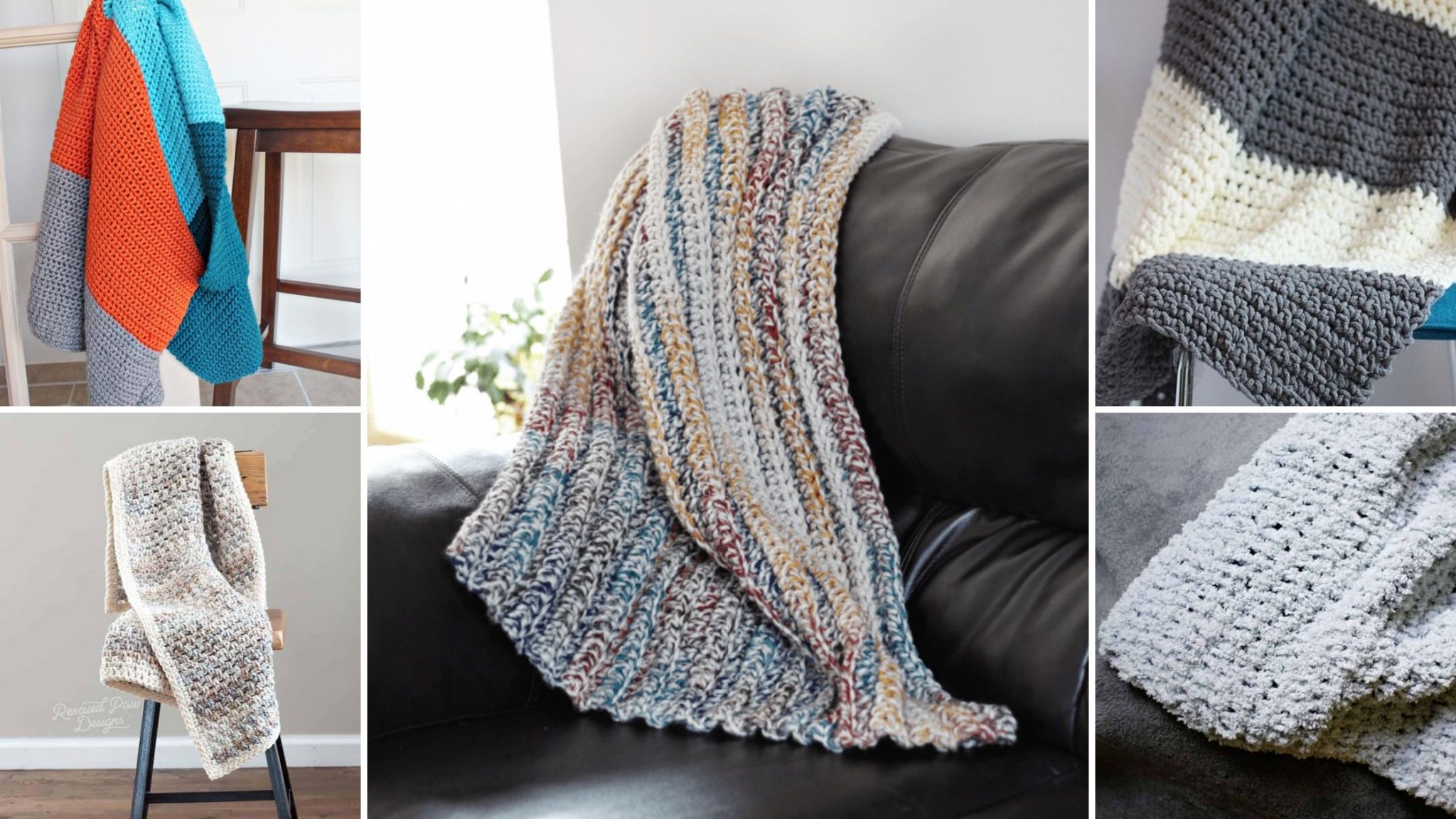 How to Crochet a Blanket for Beginners
Many people who have just begun crocheting want to learn how to crochet a blanket first. Blankets are less complex than other patterns such as clothing or hats, and the easier ones often make use of only one stitch.
Materials
To start crocheting a blanket you will need a crochet hook, yarn, scissors, and a pattern. You will quickly find out that it is not hard to crochet a blanket, and it is actually simple.
If you aren't sure exactly what crochet tools you'll need as a beginner, you can take a look at my blog post that highlights some supplies you'll want to think about getting.
Stitches
Crocheting a beginner blanket is easy to do since they usually have one or two basic crochet stitches, which means they are great for new crocheters to make.
Start Crocheting
Below, I've highlighted the basic steps on how to crochet a simple blanket.
First collect supplies, such as yarn, a crochet hook, yarn needle and scissors for the blanket pattern you are crocheting,
Make a slip knot and the first row of chain stitches.
Crochet the first row according to the pattern you are following.
Keep crocheting the remaining rows of stitches until the blanket is as big as the pattern calls for.
Finish the blanket by cutting the yarn and weaving in the ends. You can also add a blanket border for a final finishing touch.
Tip: Make sure to practice your stitches over and over. With practice, you'll be crocheting a blanket in no time.
What is The Easiest Crochet Stitch For a Blanket?
Easy crochet blankets use simple beginner-friendly stitches like the single crochet, half double crochet and double crochet. You can learn more about these and three other easy stitches with the 5 basic crochet stitches for beginners tutorial.
It is a good idea to practice the basic stitches of crochet before starting a blanket as a beginner. I recommend beginners try a back and forth design with simple stitches as a first crochet project, so a blanket is a great choice!
Beginner Crochet Stitches for Blankets
Once you learn these stitches, you'll be able to create an easy crochet blanket with one of my free patterns! You could even try a washcloth or mug rug, since those patterns follow the same basic back and forth concept of a blanket.
The Yarn for Crochet Blankets
When you are new to crochet, choosing a yarn can be overwhelming and may seem like an impossible task, especially when you are given a pattern like a blanket to make.
All the blankets below use different yarn, but I do have a few suggestions and yarns that I recommend to use for crochet blankets below!
You can use all kinds of yarn when crocheting a blanket, but I prefer yarns that are a chunkier weight because the pattern works up so much faster, which is always a good idea for a beginner project.
I also recommend trying a few different fibers to see, which is your personal favorite for the blanket you want to make. Yarn works up uniquely with different stitches, so be sure to experiment when you are first starting your blanket pattern.
You will find for example that a single crochet and a half double crochet stitch will look completely unique when worked up, even with the same yarn. Like I mentioned before, it is always a good idea to test different yarns to see which ones you prefer in your blanket.
Easy Crochet Blankets Pattern Tips
Count Your Stitches: Skipping or adding stitches is the most common mistake that beginner crocheters make when starting a big project like a blanket. To help, I'd suggest using stitch markers every 20 to 25 stitches, so you'll know exactly how many stitches are in each row of your blanket. This will help you get a straight edge blanket and resolve a common problem of an uneven crochet blanket that most beginners face.
Use a Bigger Hook for the Starting Chain: A common issue when crocheting a blanket for the first time is making the starting chain too tight. To alleviate this, I'd recommend going up one crochet hook size for the starting chain and then switching to the recommended hook size for the rest of the blanket.
Let's Start Crocheting a Blanket
Read on down to find some of the best beginner crochet patterns to start your crochet blanket journey. I can't wait for you to check out some of the easiest crochet blankets to learn with and for you to find out how easy it is to teach yourself to make a blanket!
Keep in mind that these easy crochet blanket ideas are all great for crocheters who are just starting out in their journey of crochet. I'm confident once you check out all the easy & beginner-friendly blanket patterns on this list, you'll find a new favorite blanket to make.
Quick & Easy Crochet Blanket Patterns for Beginners
This list of the top free and beginner crochet blankets are perfect to make a quick blanket! You will be able to make these blankets in a variety of sizes such as a crochet throw or a baby blanket, and all are easy blanket patterns for beginners!
I hope you enjoy all these crochet blanket tutorials for beginners!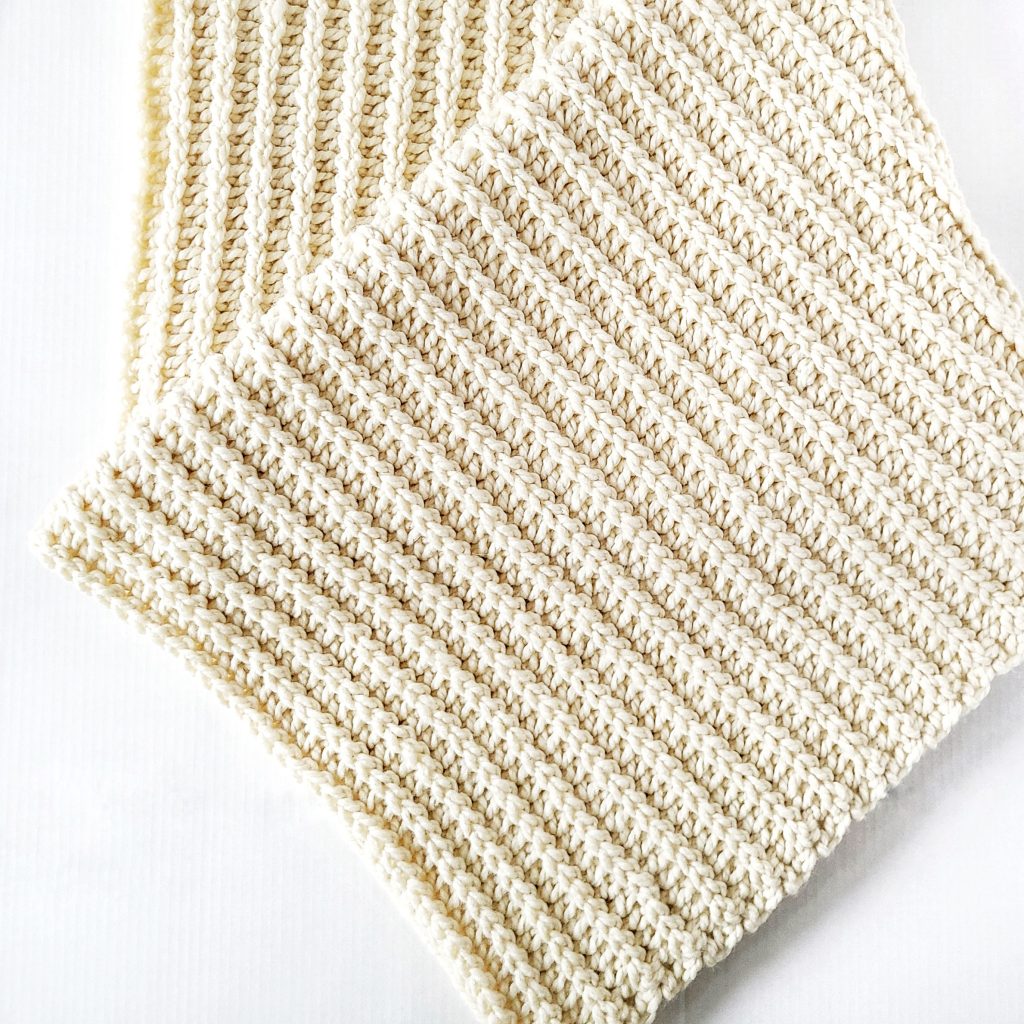 Crochet Blanket for Beginners
Learn how to crochet a blanket with this free and easy crochet pattern. It uses basic crochet stitches and works up fast.
---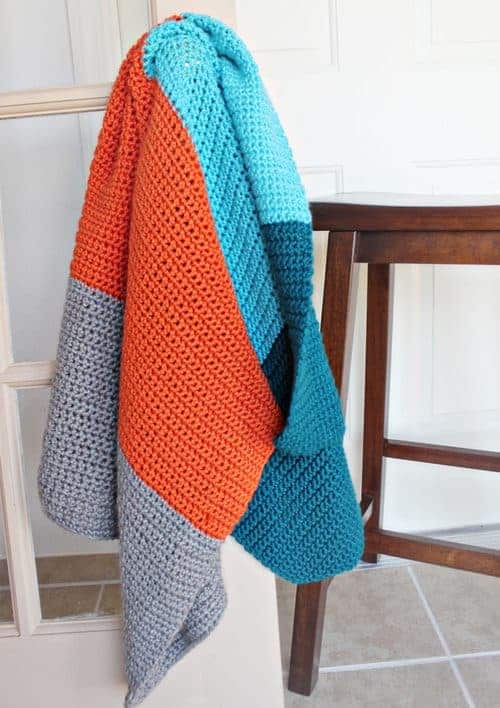 Color Block Beginner Crochet Blanket Pattern
Make this simple crochet blanket for beginners using just one stitch – the single crochet! This is the perfect size for a baby blanket or crochet throw, and is one of the easiest crochet blankets you can make.
---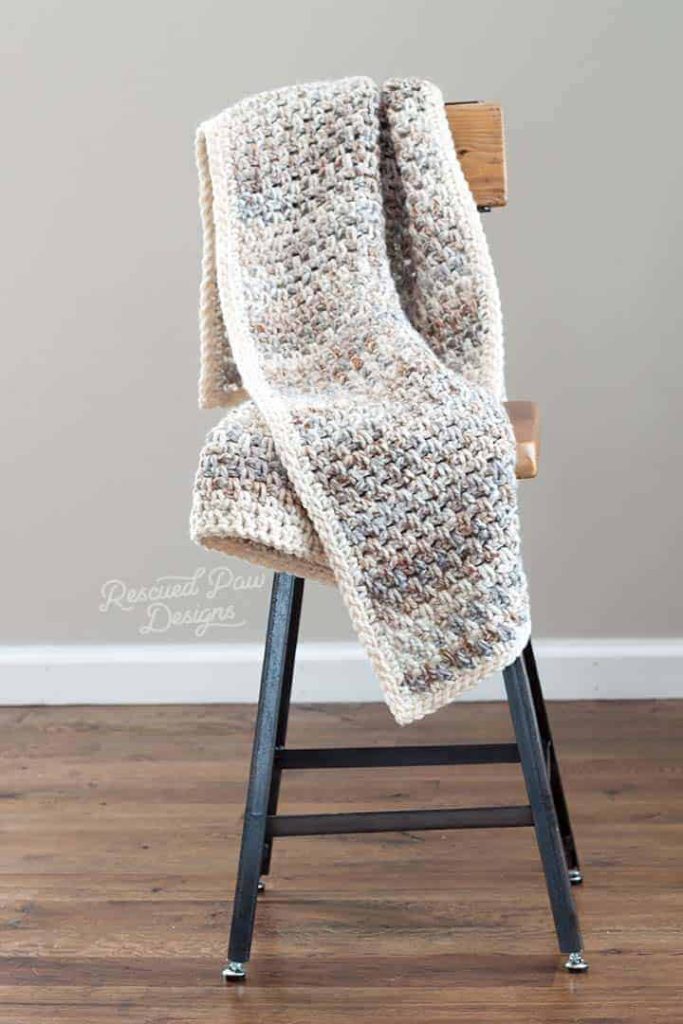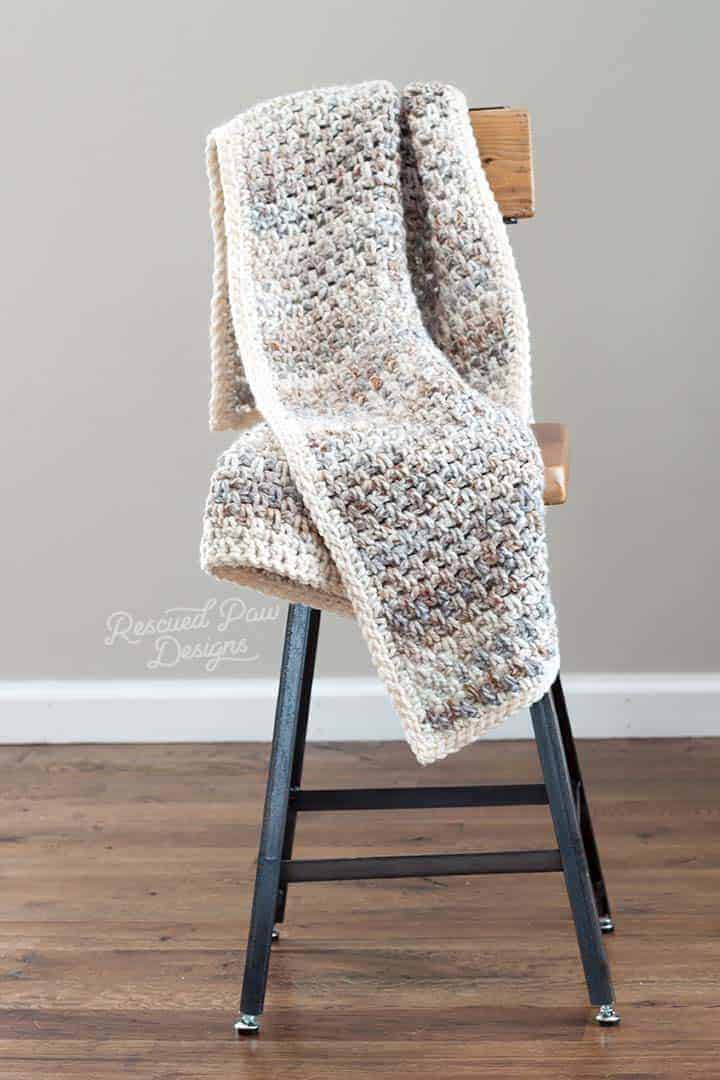 Jane Crochet Blanket Pattern
Make this free, simple crochet blanket that uses just one stitch and is excellent for beginners. This beautiful blanket has a simple and elegant border of single crochets to finish it off to make the blanket edges clean.
---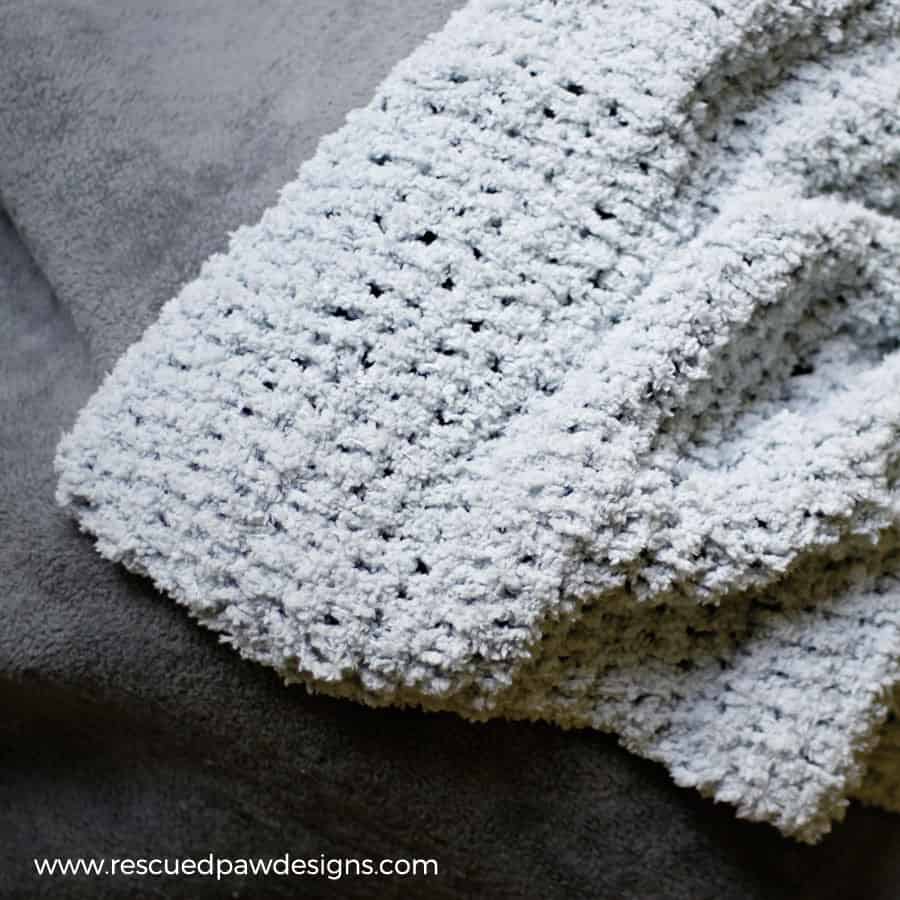 Cozy & Quick Crochet Baby Blanket Pattern
This blanket is another great one for beginner crocheters to try because it uses just the half double crochet stitch. Follow along with the blanket pattern to create a simple baby blanket as your next project.
---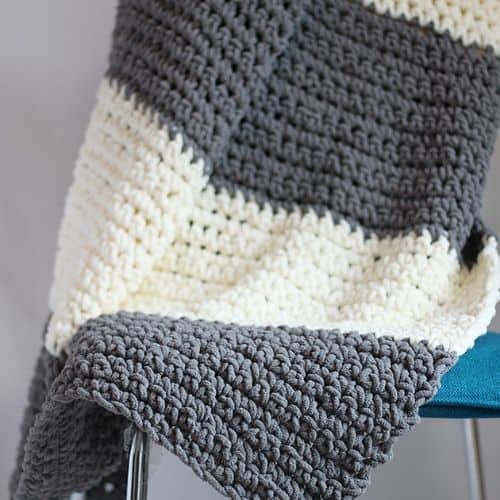 Granite Crochet Throw Blanket Pattern
The Granite throw blanket is another beginner-friendly pattern that uses just one crochet stitch! If you can single crochet, then you can make this simple one stitch crochet blanket!
---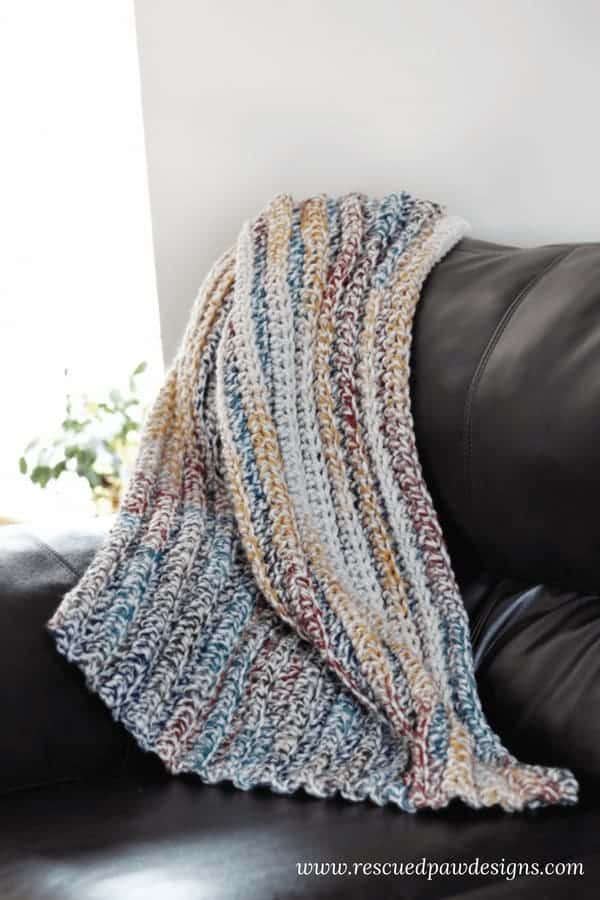 Chunky Crochet Blanket Pattern
This easy step-by-step crochet blanket is the perfect starting pattern for a beginner! This chunky blanket has no color changes, uses simple stitches, and uses bulky yarn, which means it works up in no time at all!
---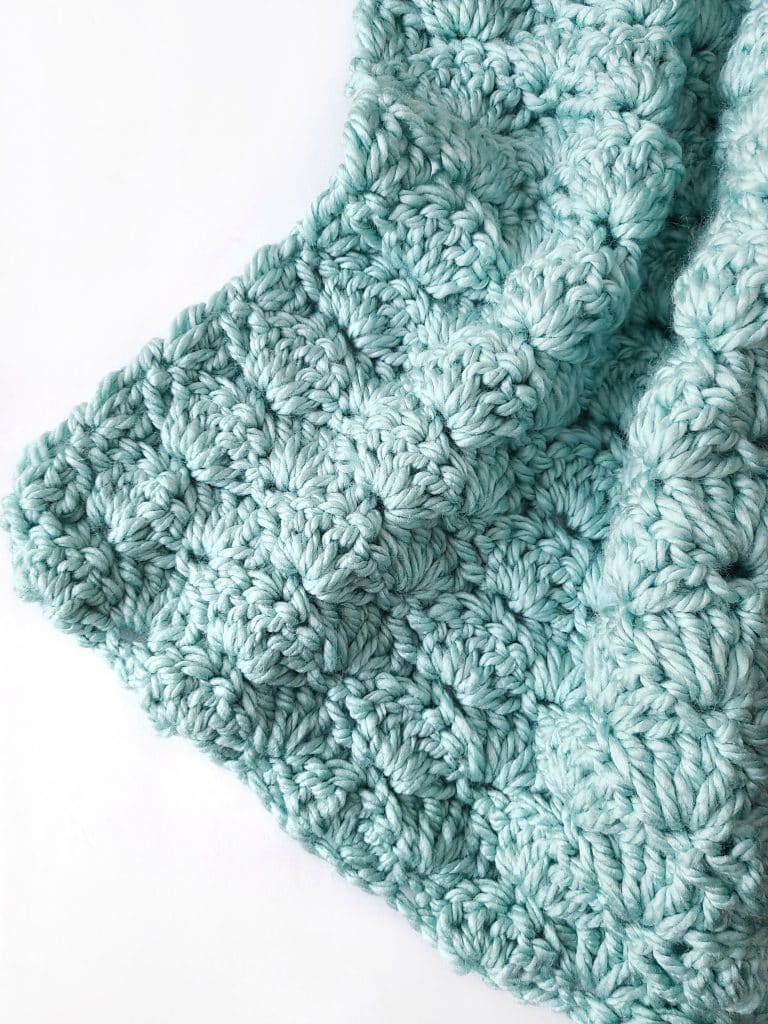 Shell Crochet Blanket Pattern
This easy to make pattern is a great blanket for beginner crocheters to make. It uses simple stitch combinations and works up quickly!
---
I hope you enjoyed this collection of easy to make crochet blankets! Once you feel confident with these blankets, you can start to try a simple chevron blanket and more complicated blanket stitch combinations like the blanket stitch and others.
You may also enjoy this collection of the best beginner-friendly baby blankets to crochet, too!
More Free Crochet Blanket Patterns
Find even more crochet patterns by exploring the Easy Crochet Pattern Database that includes over 350 free crochet designs and patterns. And don't forget to check out a few of my favorite blanket patterns below too.