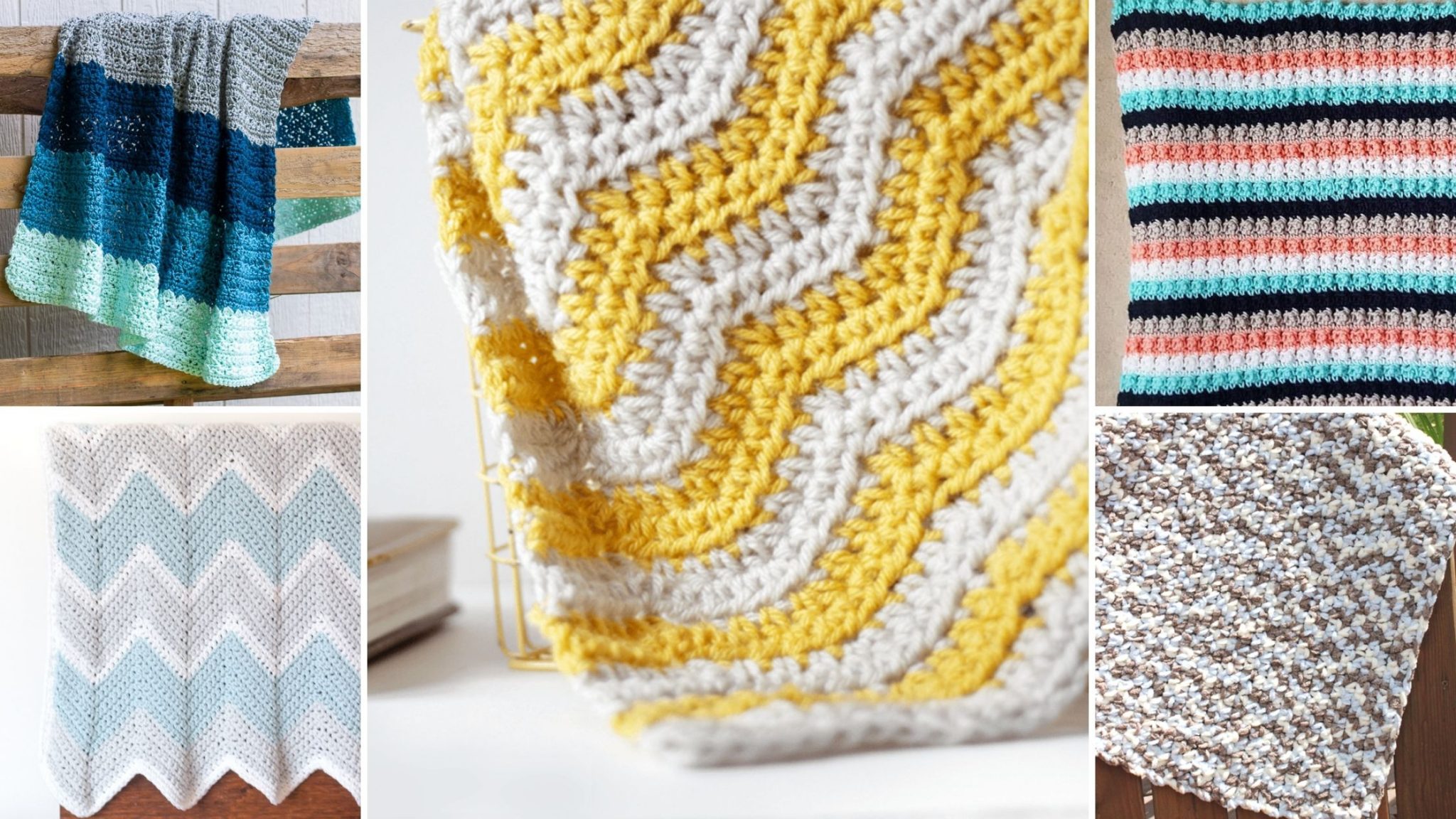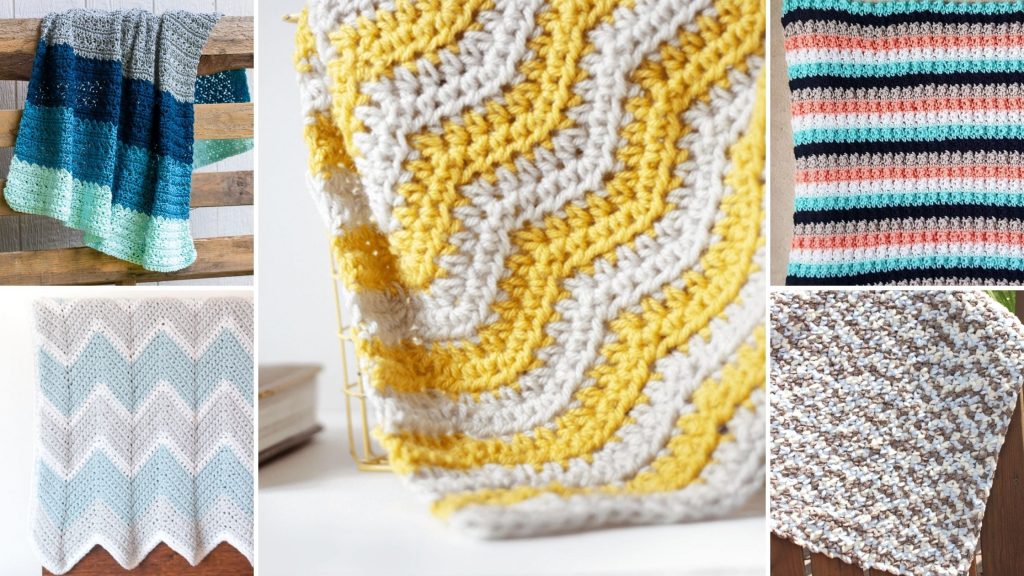 Are you looking for some easy crochet patterns to make for a baby? Or maybe you need a baby shower gift for an uncoming baby shower.
This list of seven beginner-friendly crochet baby blankets will help you decide on your next project.
If you are very new to crochet I suggest you read my post about crochet abbreviations and five basic crochet stitches for the best start on these easy blankets.
I hope you enjoy this list of seven free beginner baby blanket patterns!
Have a great time picking a new blanket to crochet!
7 Crochet Baby Blankets That Are All Beginner-Friendly
This beautiful chevron baby blanket is perfect to make for a new sweet baby in your life. Make this with the blue yarn as suggested for a baby boy or add a pop of pink yarn for a baby girl if you'd like. Either way, it would be beautiful! The only crochet stitch you will need to know to make this beginner-friendly blanket is the single crochet too! So easy, right?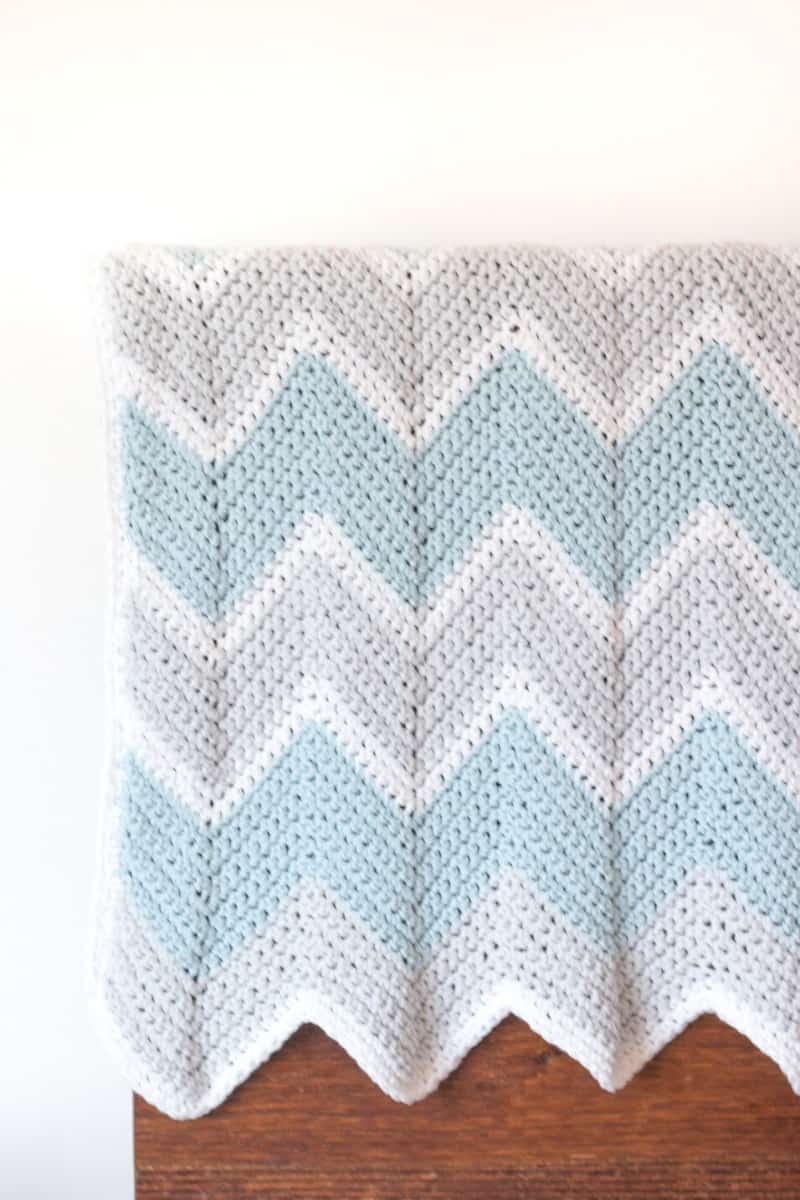 ---
This crochet baby blanket is exactly as the name implies, simple! The simple stitches used are the single crochet, half double crochet, and double crochet all of which are very beginner friendly! Another great thing about this blanket is that it can be made with any color combination.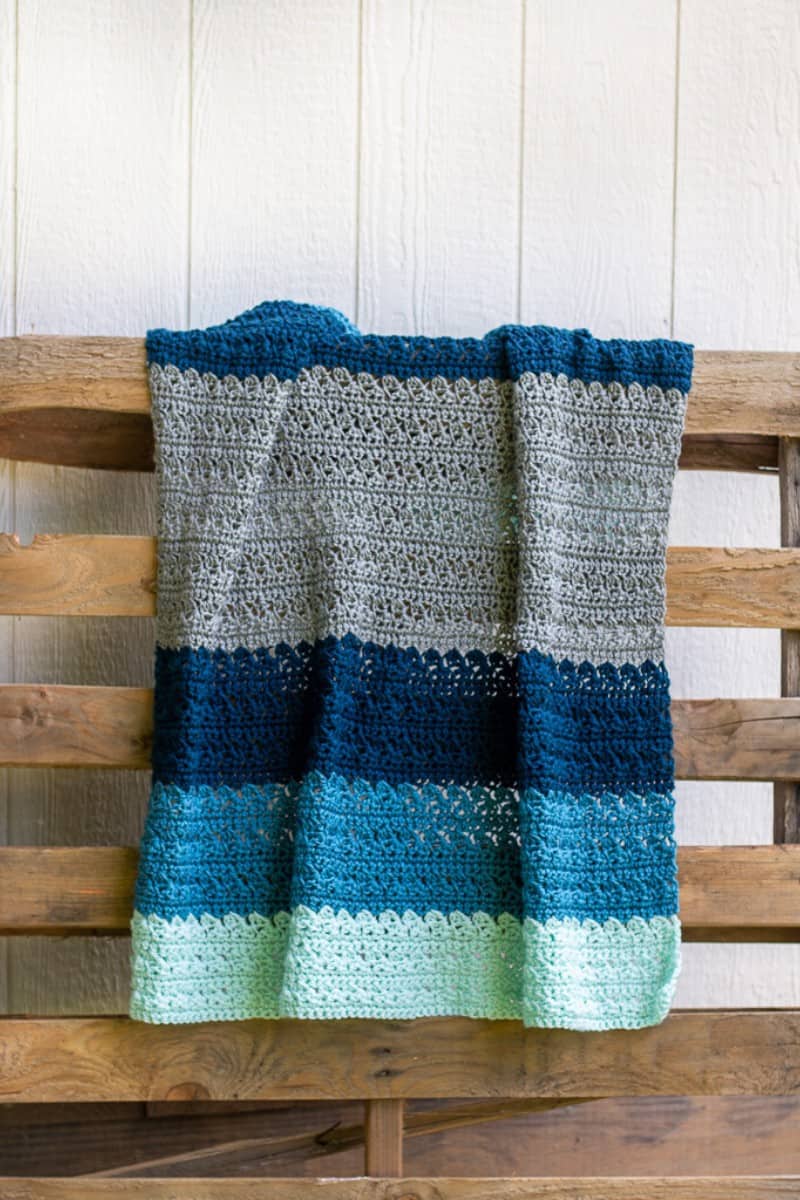 ---
The best part about this beginner baby blanket is that it uses only the single crochet stitch to create this beautiful ripple pattern. If you love ripple blankets then this baby blanket is the one for you to try! Enjoy!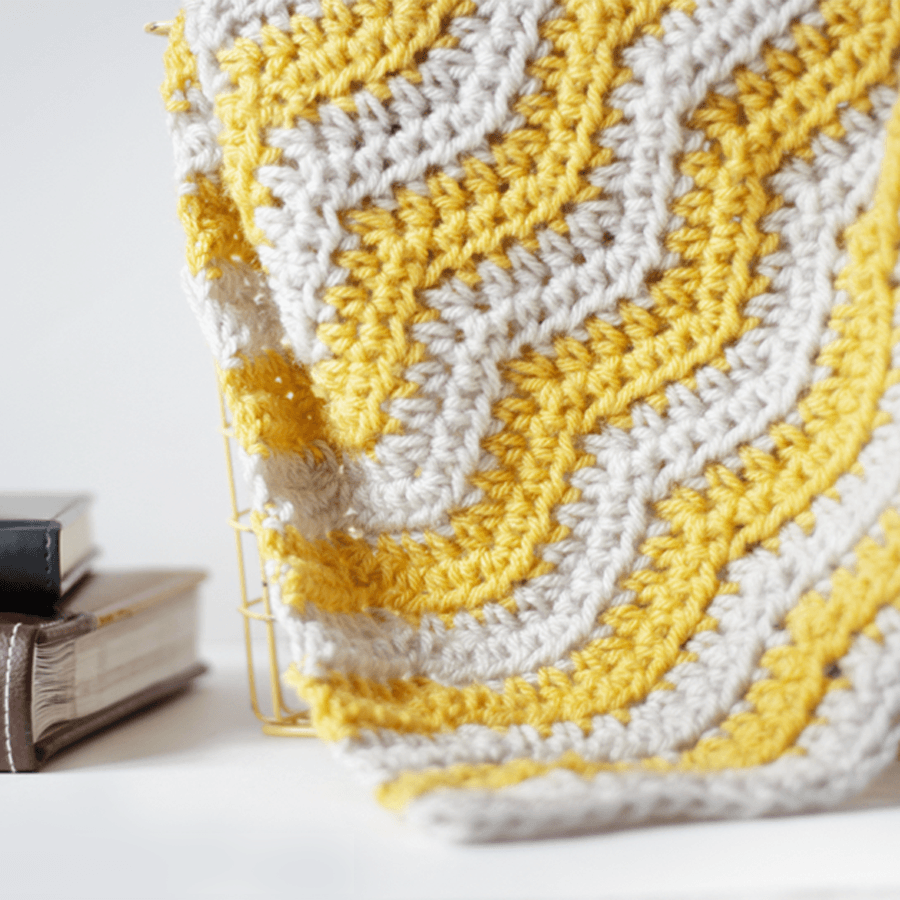 ---
This cozy soft baby blanket is another one that is great for a beginner crocheter because it is made with only one crochet stitch! If you can single crochet you can make this blanket!
---
The stitches for this baby blanket are so easy to work up and are ones I would consider beginner! You will need to know how to make a single crochet stitch and a triple crochet stitch. That's it! The pattern also will explain the color changes so everything you need to make this blanket is right there!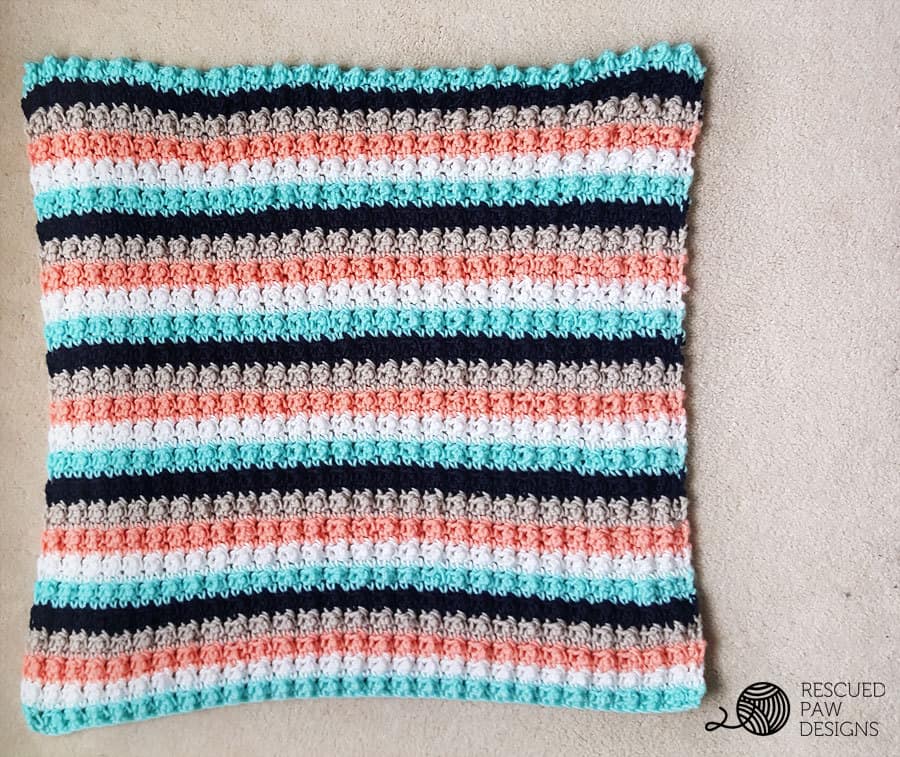 ---
The simple combination of a double crochet and single crochet make this baby blanket gorgeous. You will love how it works up and the endless color combinations that are possible! Have fun with this beginner-friendly blanket!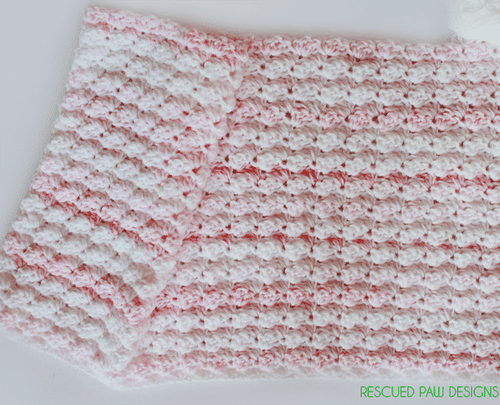 ---
This cozy baby blanket uses just a half double crochet and a chain stitch. Work this blanket up with the free pattern and picture tutorial to make a fast crocheted gift for a baby!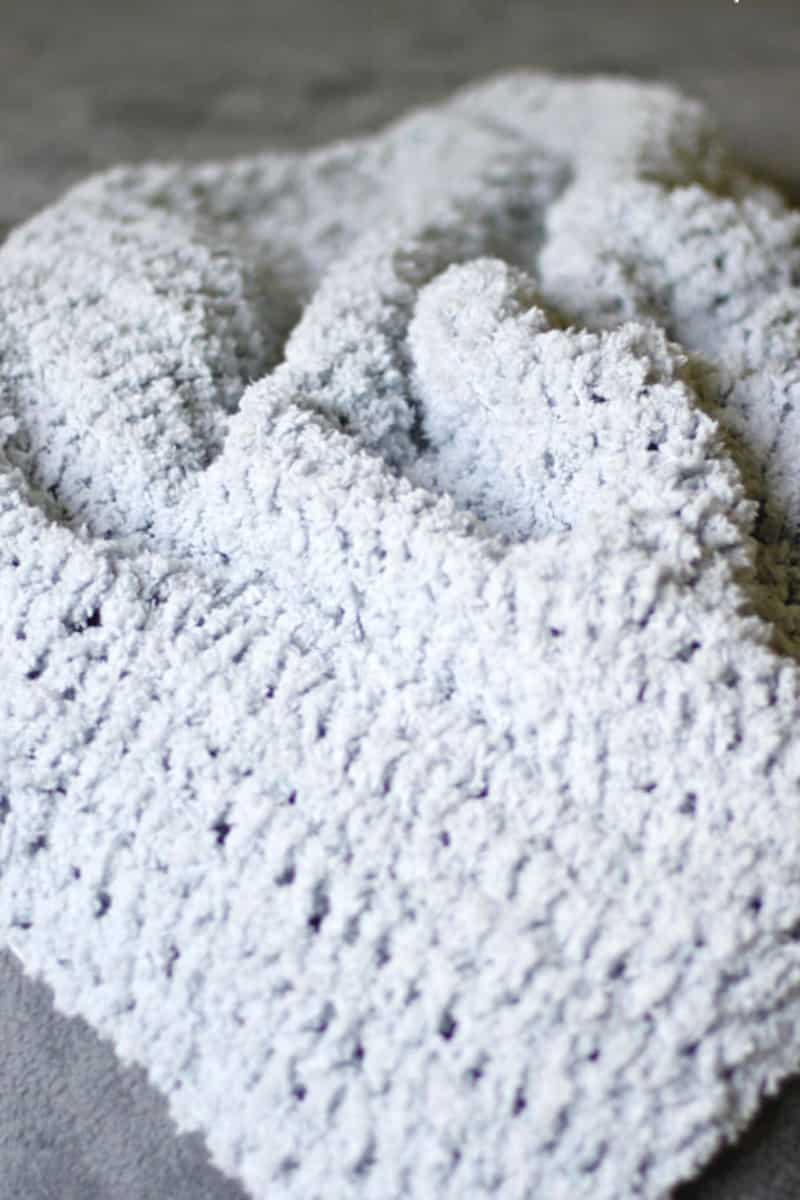 ---

I Hope You Enjoyed These Beginner Crochet Baby Blankets
This baby blanket list is a great resource to keep on hand anytime you need an easy crochet blanket to make! Enjoy! If you do make one of these blankets please share in the Easy Crochet Crochet Club group!
More Free Crochet Baby Blanket & Baby Item Patterns
If you'd like to take a look at even more free crochet patterns take a second to explore the Easy Crochet pattern archives where you can find over 300 free patterns.