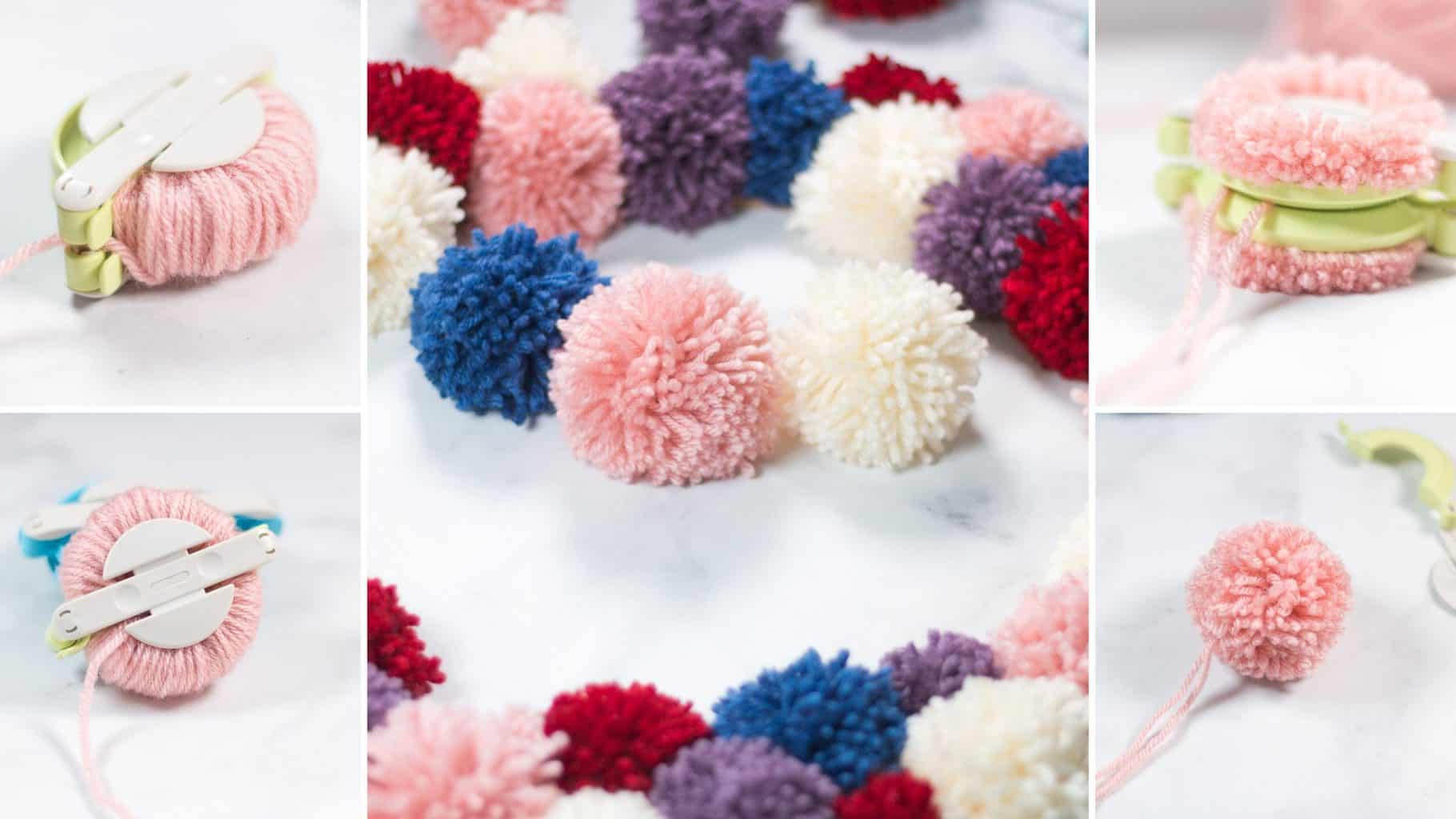 Do you have pompom maker and want to learn how to use it? You can! Learn how to make a pom with the simple clover pom maker instructions below and see how easy it is to make a pom pom out of yarn!
Do you want to add one of your homemade poms to a crochet pattern? Add them to the reader's favorite mustard crochet hat pattern.
I hope you enjoy this yarn pom pom diy tutorial!
Happy Pom Making!
Materials You'll Need to Make a Yarn Pom and a Maker
Where Do I Buy a Clover Pom Pom Maker?
This post is written with the assumption that you are thinking about purchasing a pom maker or already own one.
If you were asking yourself, "Where do I buy a clover pom-pom maker?" I can help! You can buy these makers at most crafts stores, Amazon or directly from Clover.
You can click the images below to check out the different sizes of makers to see which one (or all!) would be best for you. They all work great!
What Yarn Should I Use in My Pom Pom Maker?
The answer to this question is simple! Whatever yarn you want! For this particular tutorial, I used Lion Brand Vanna's Choice, which is a worsted weight four yarn, but you can use any yarn weight you prefer.
The chunkier the thread, the puffier the pom which makes for an even quicker DIY pom.
Below are some yarns that I think are great to use with a pom pom maker.
Read on down to learn how to use a pom maker in no time at all! Happy pom making!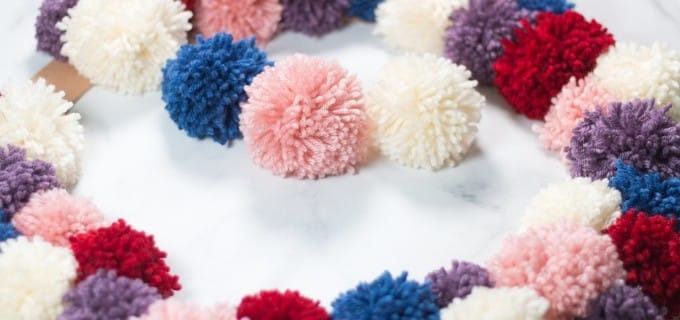 Step-by-Step Directions on How to Use a Clover Pom-Pom Maker
Skill Level: Beginner
First, open the pom pom maker on one side holding the two opened ends together.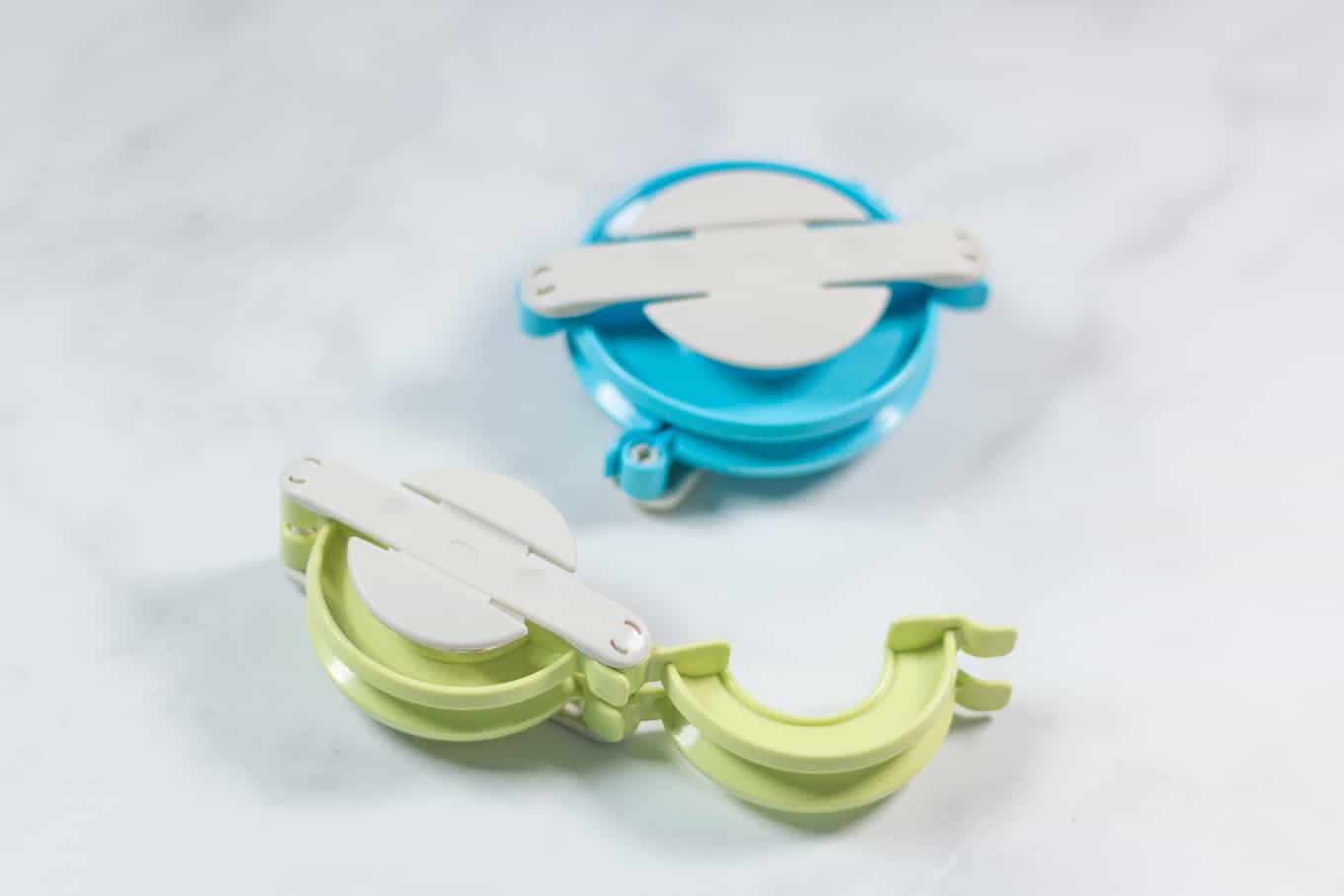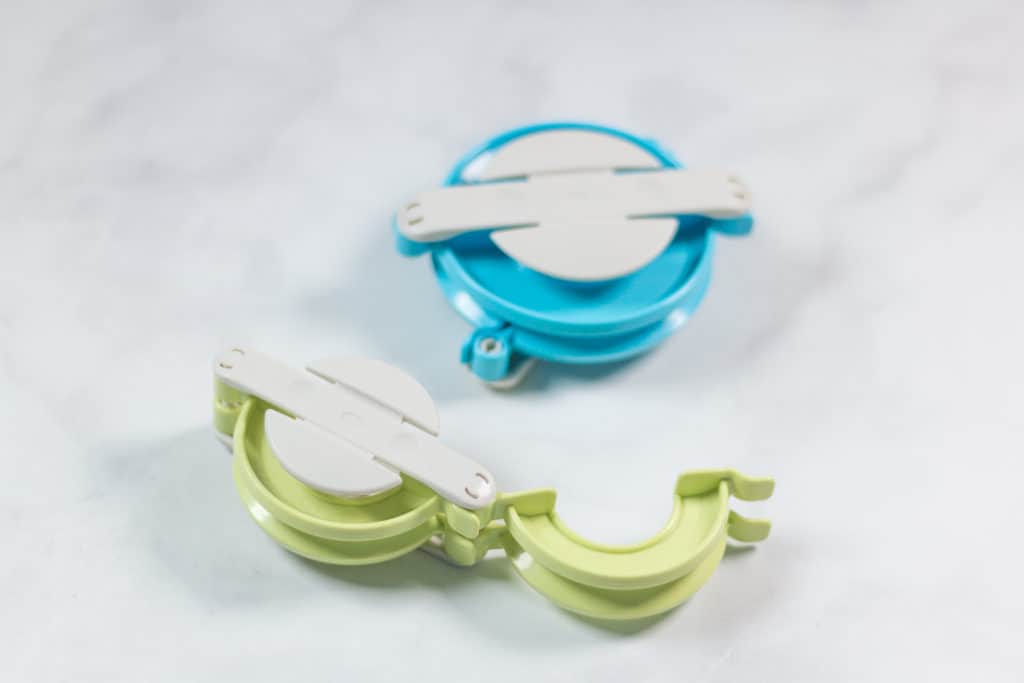 Second, wrap your yarn at least a 100-125 times (this will depend on the yarn you use and the thickness of the pom) Close the ends of the pom makers.
Open the opposite side of the pom maker again holding the two sides together and wrap yarn again 100-125 times.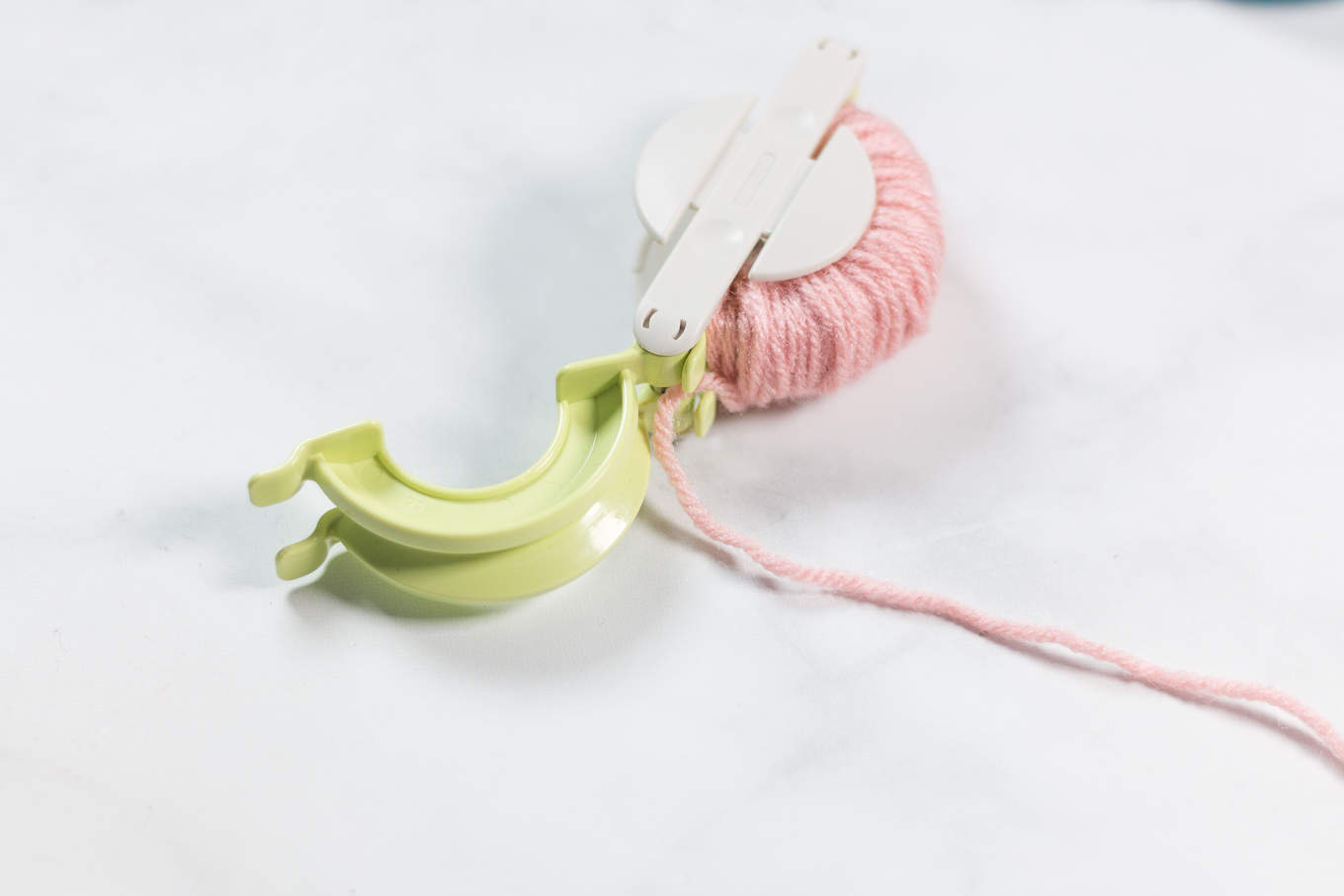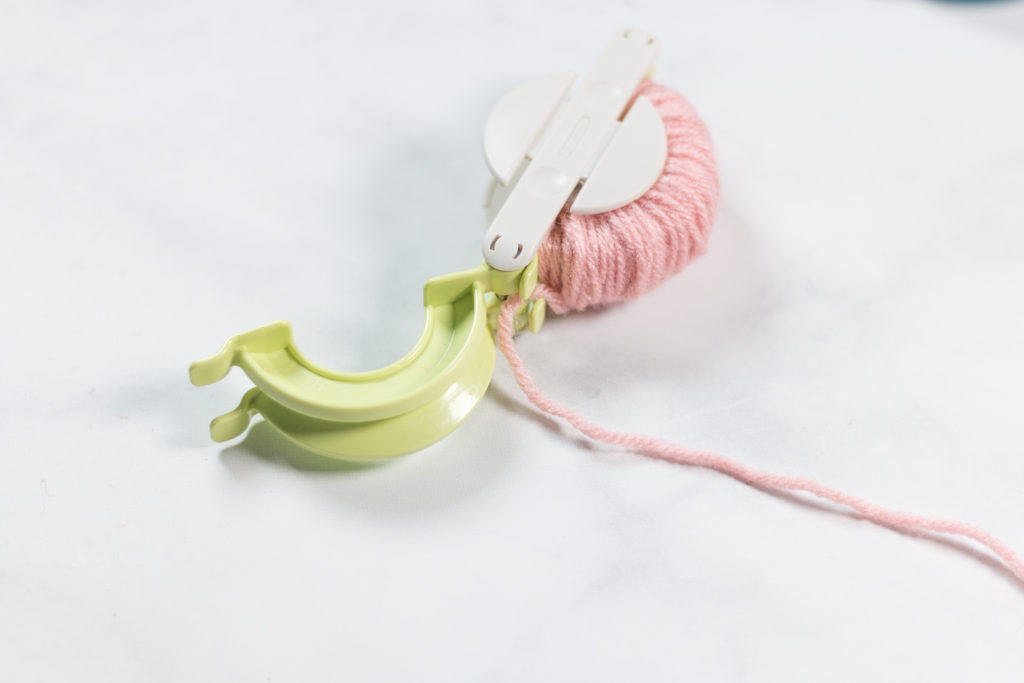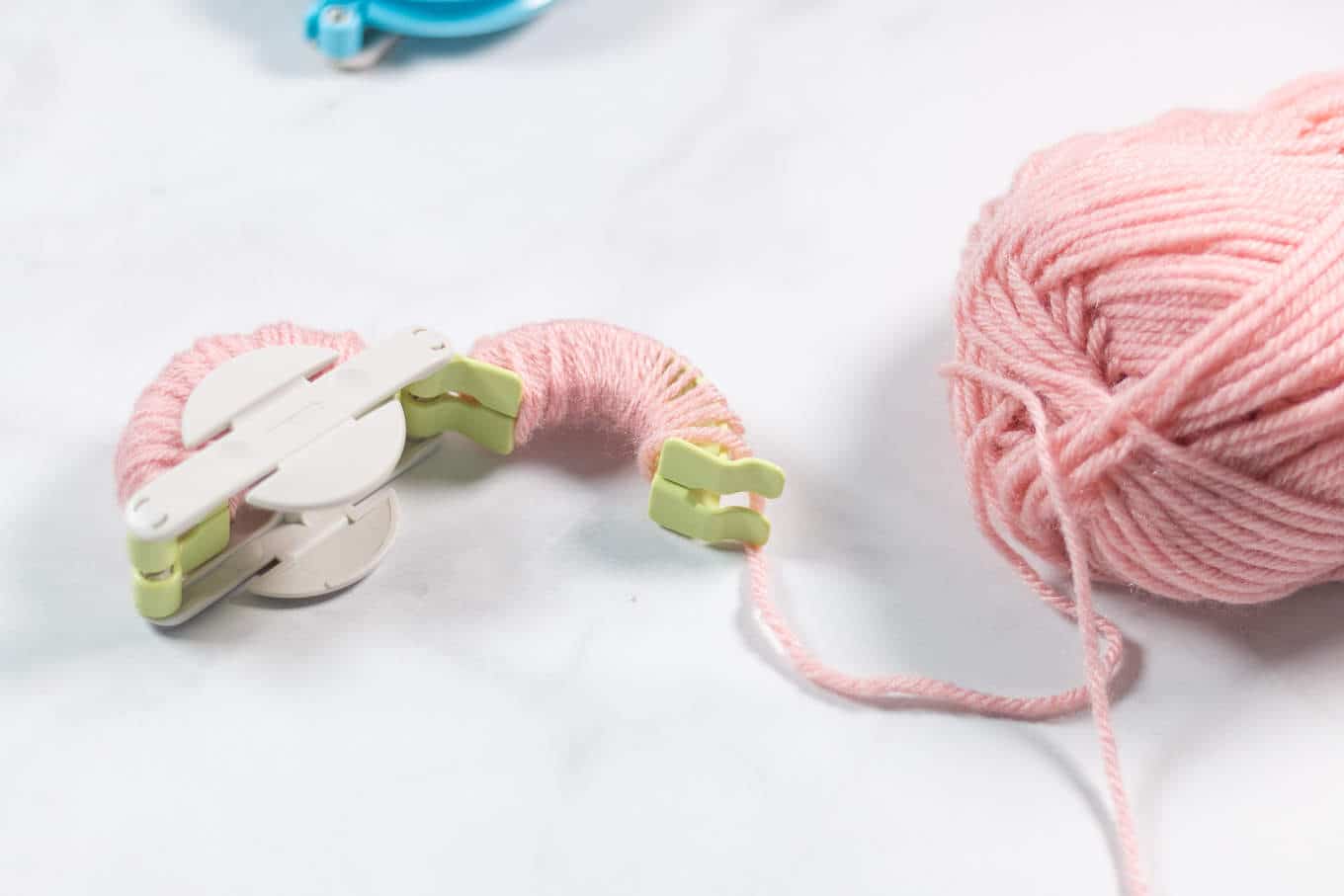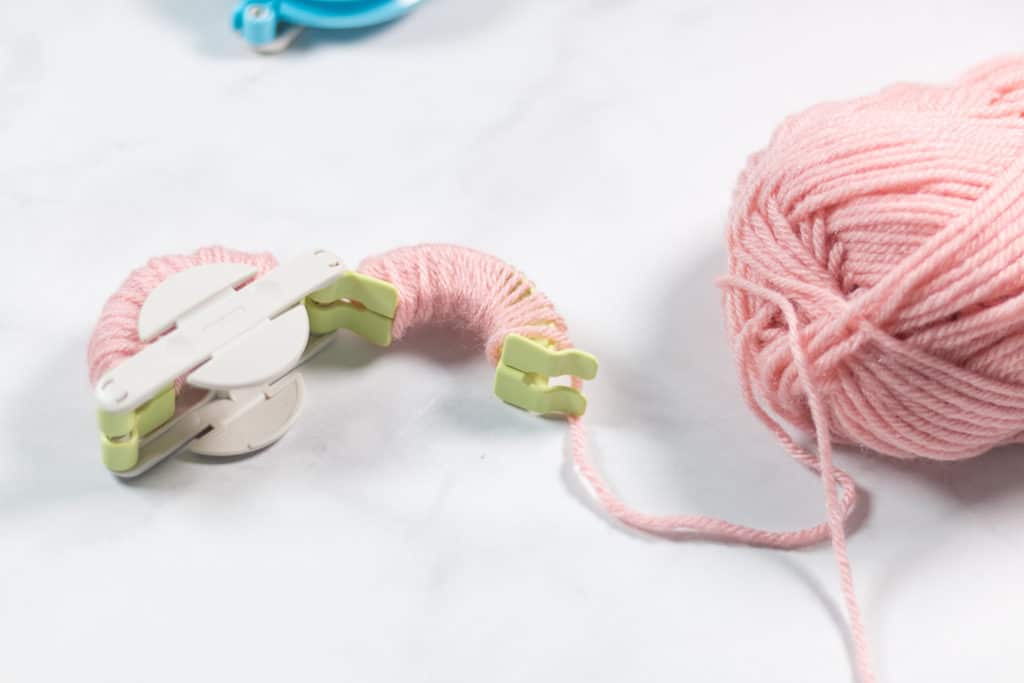 Close the ends & cut the yarn.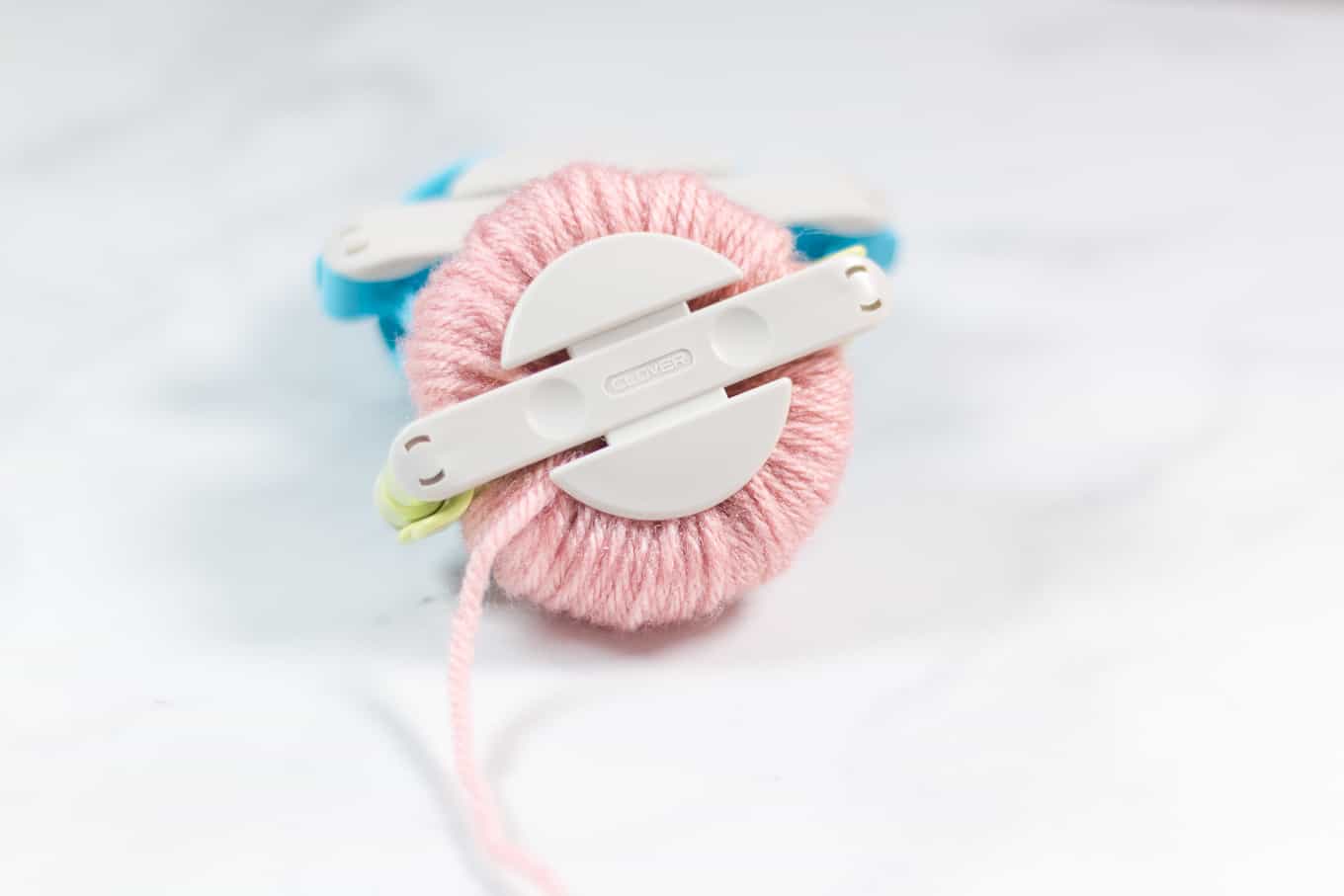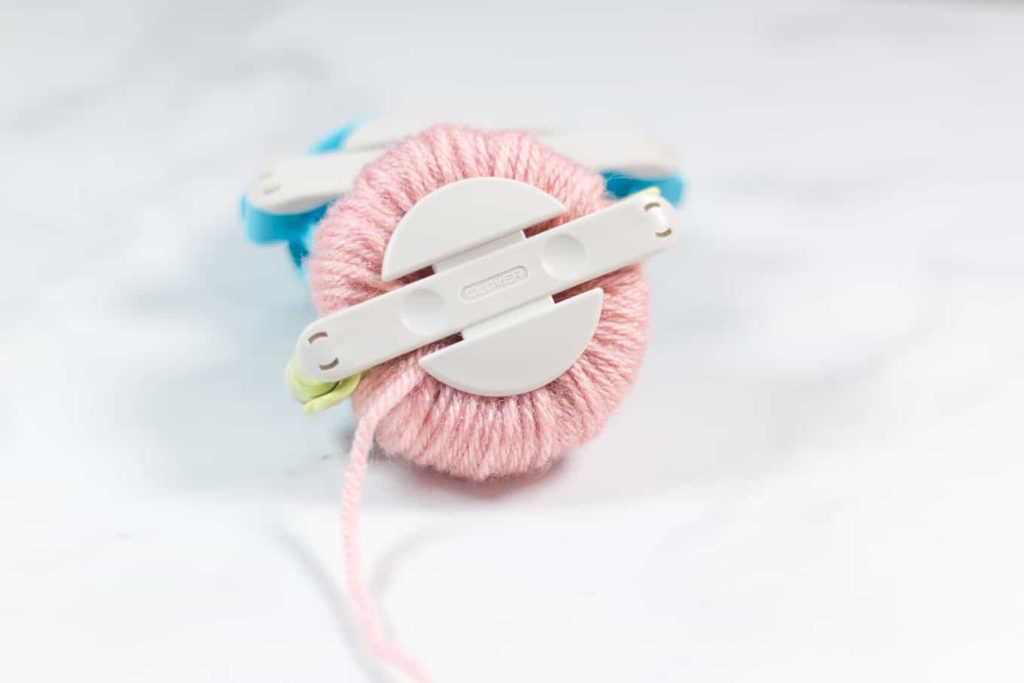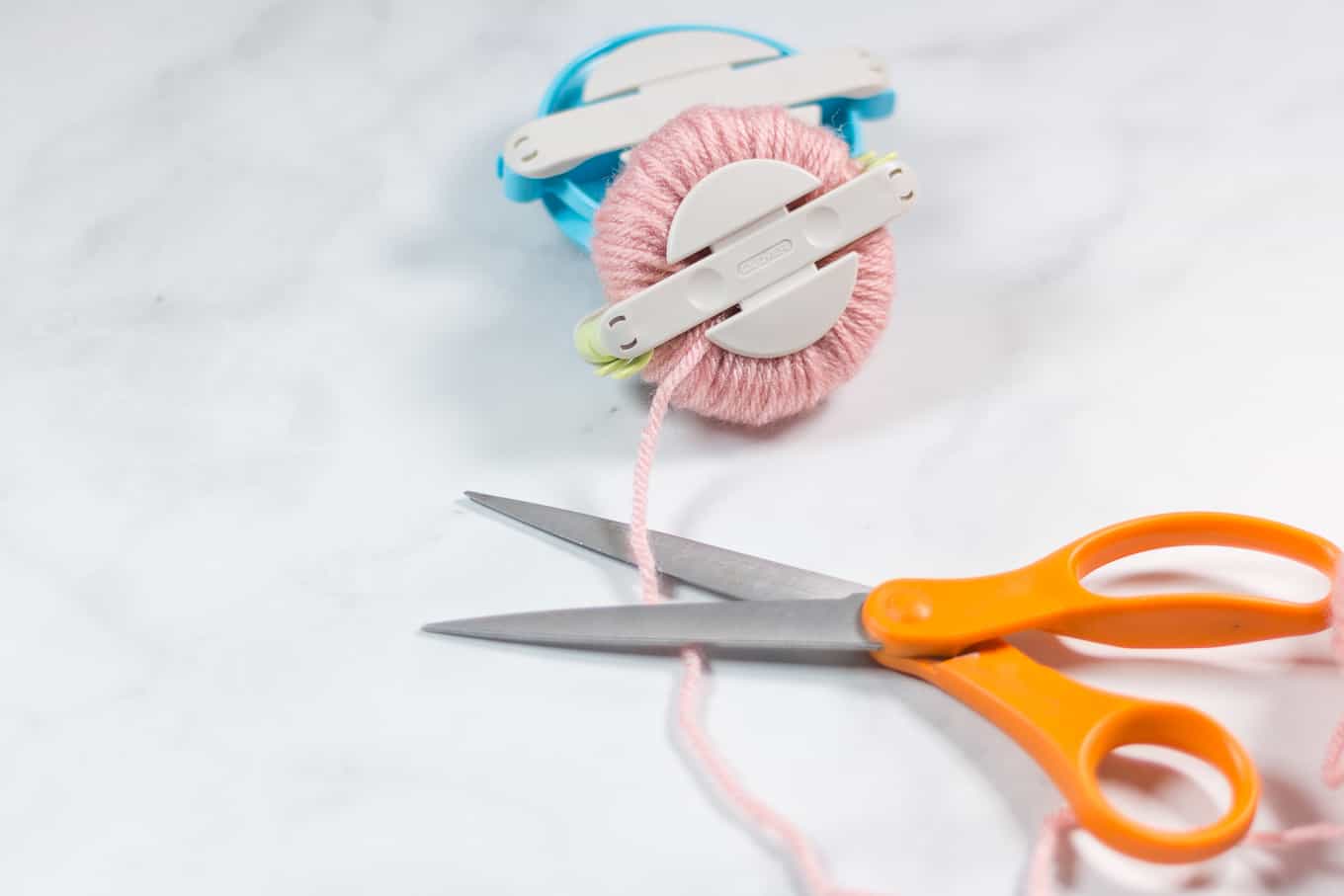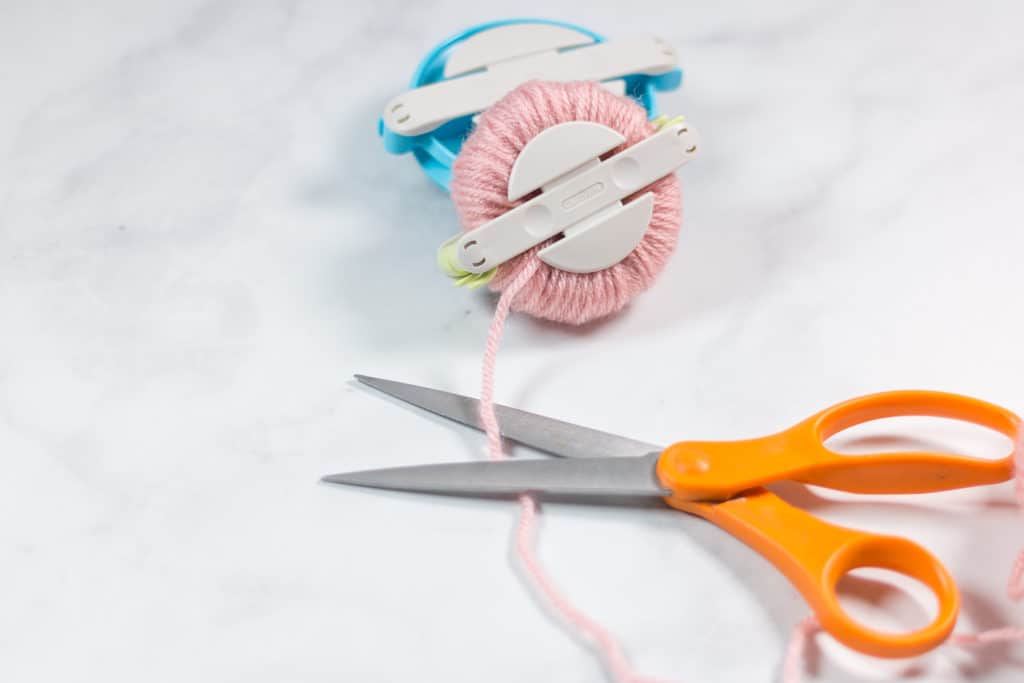 Using the scissors to cut the yarn down the middle of both sides of the wrapped pom maker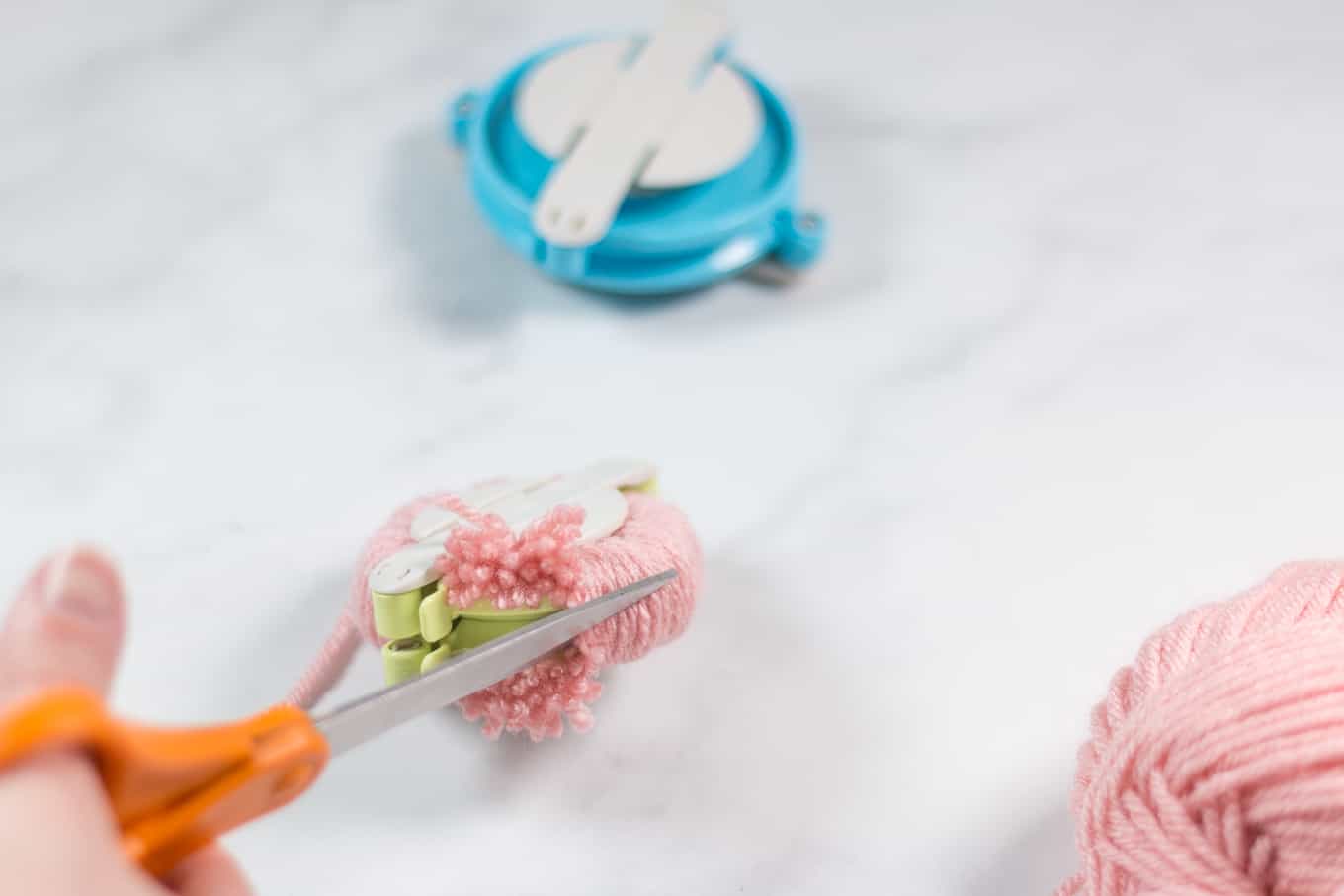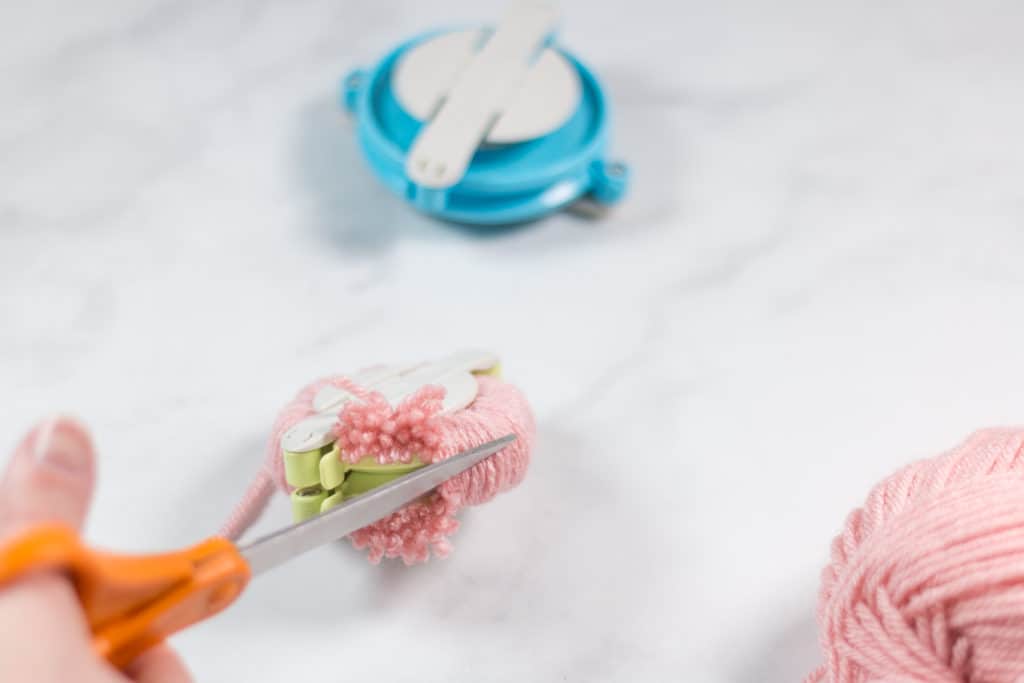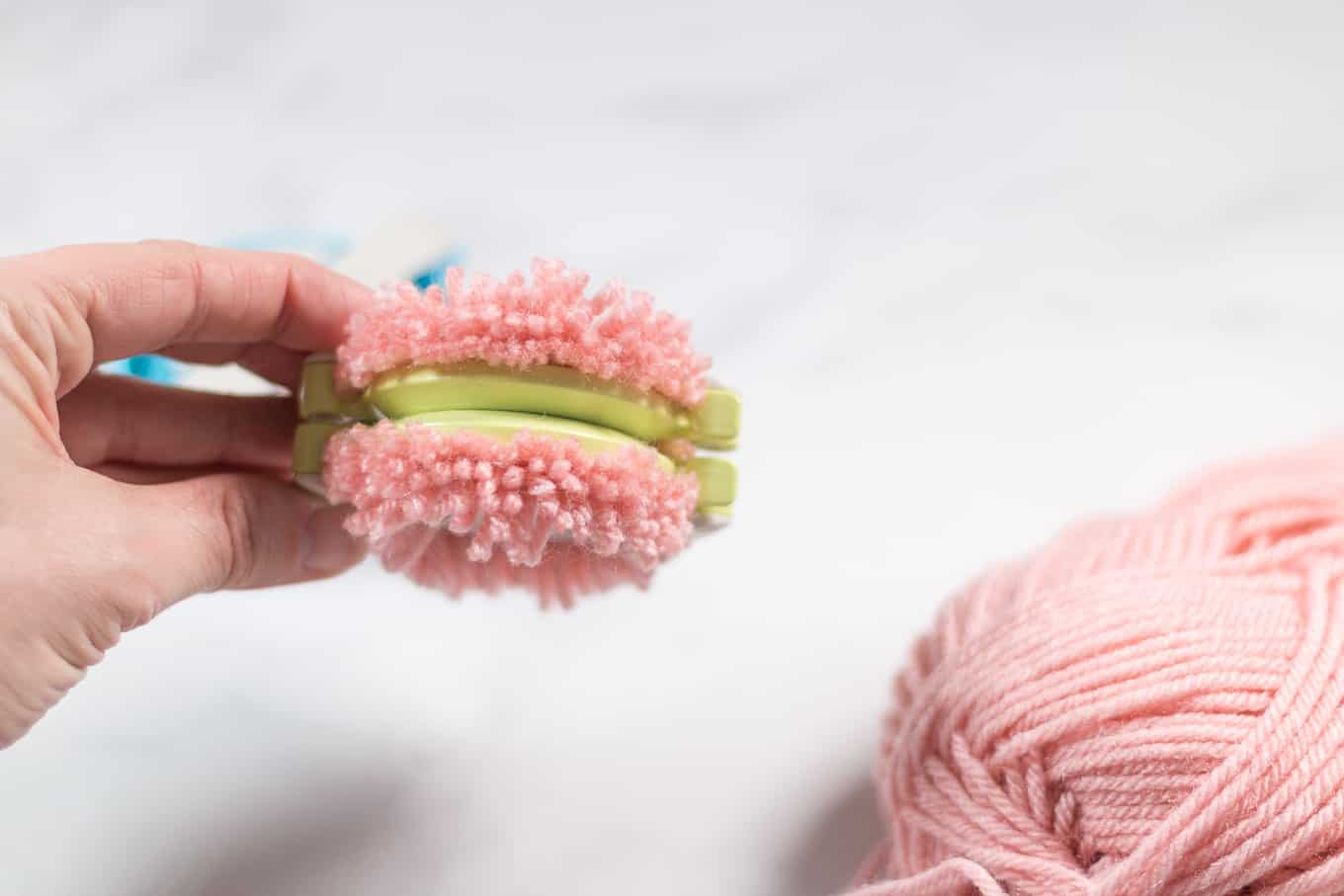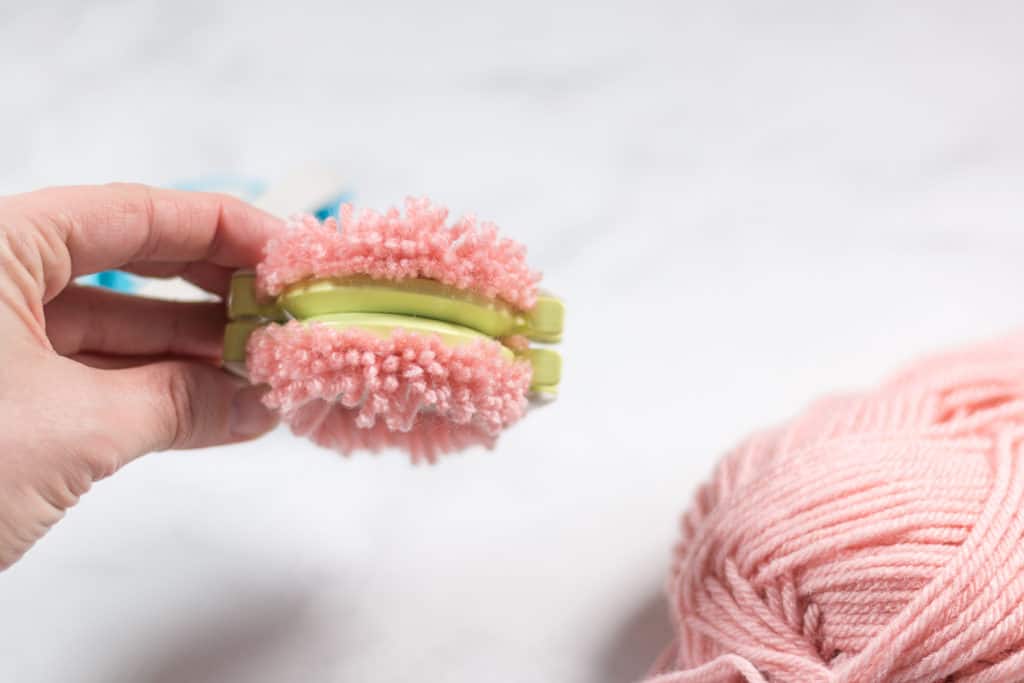 Cut a piece of yarn to about a length of 10-12 ". Wrap that yarn through the center of the pom maker tightly tying a knot. Tie another knot to secure.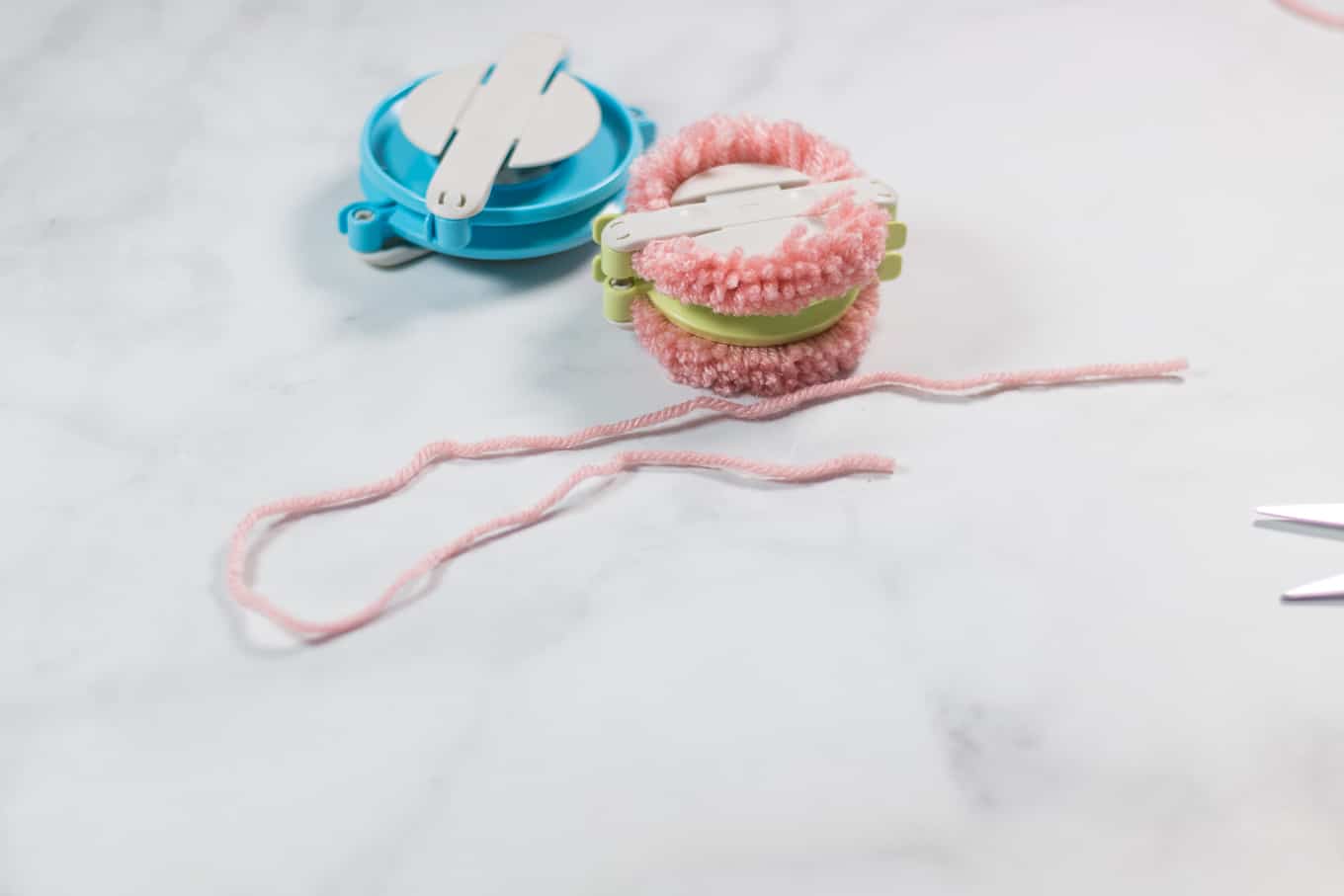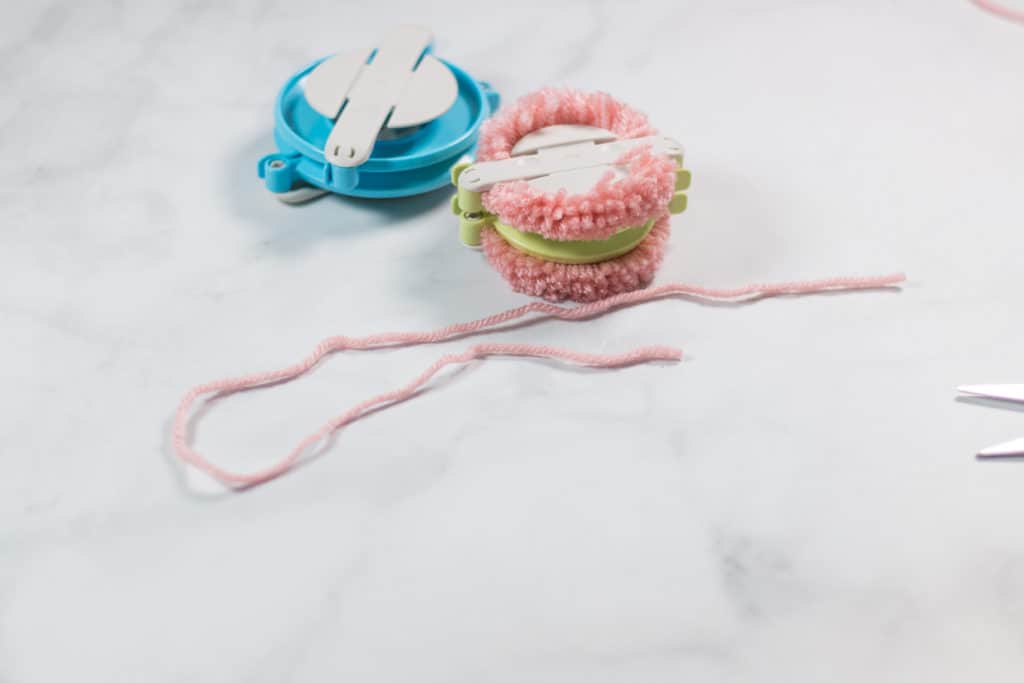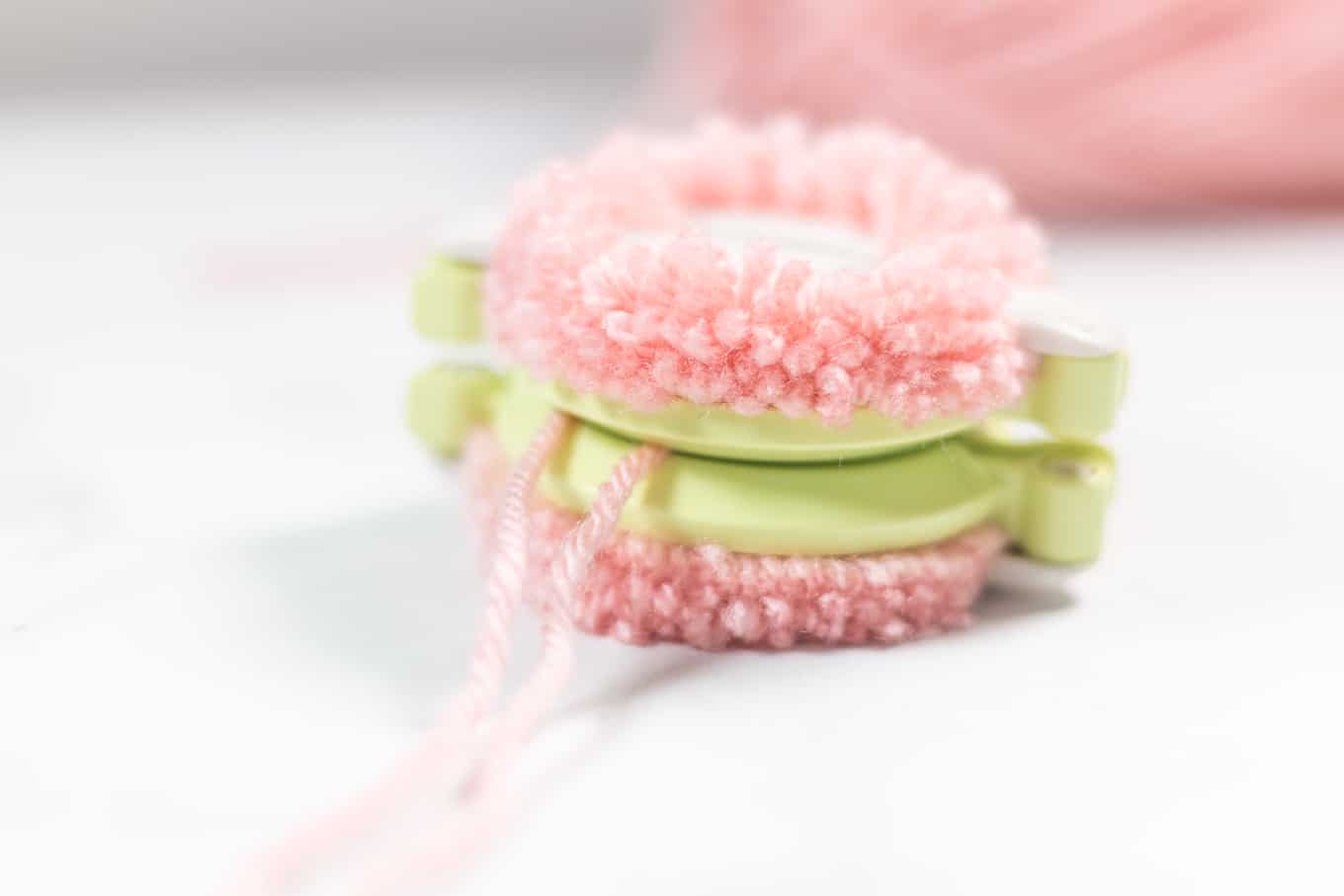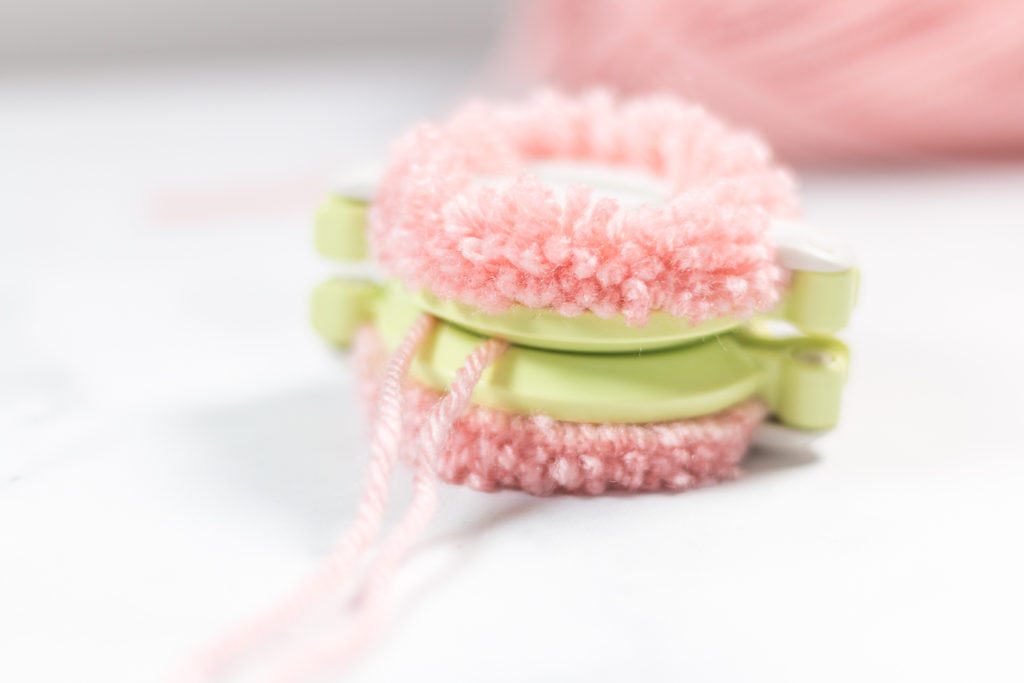 Open both sides of the pom maker and pop open the center of the maker to reveal your new pom!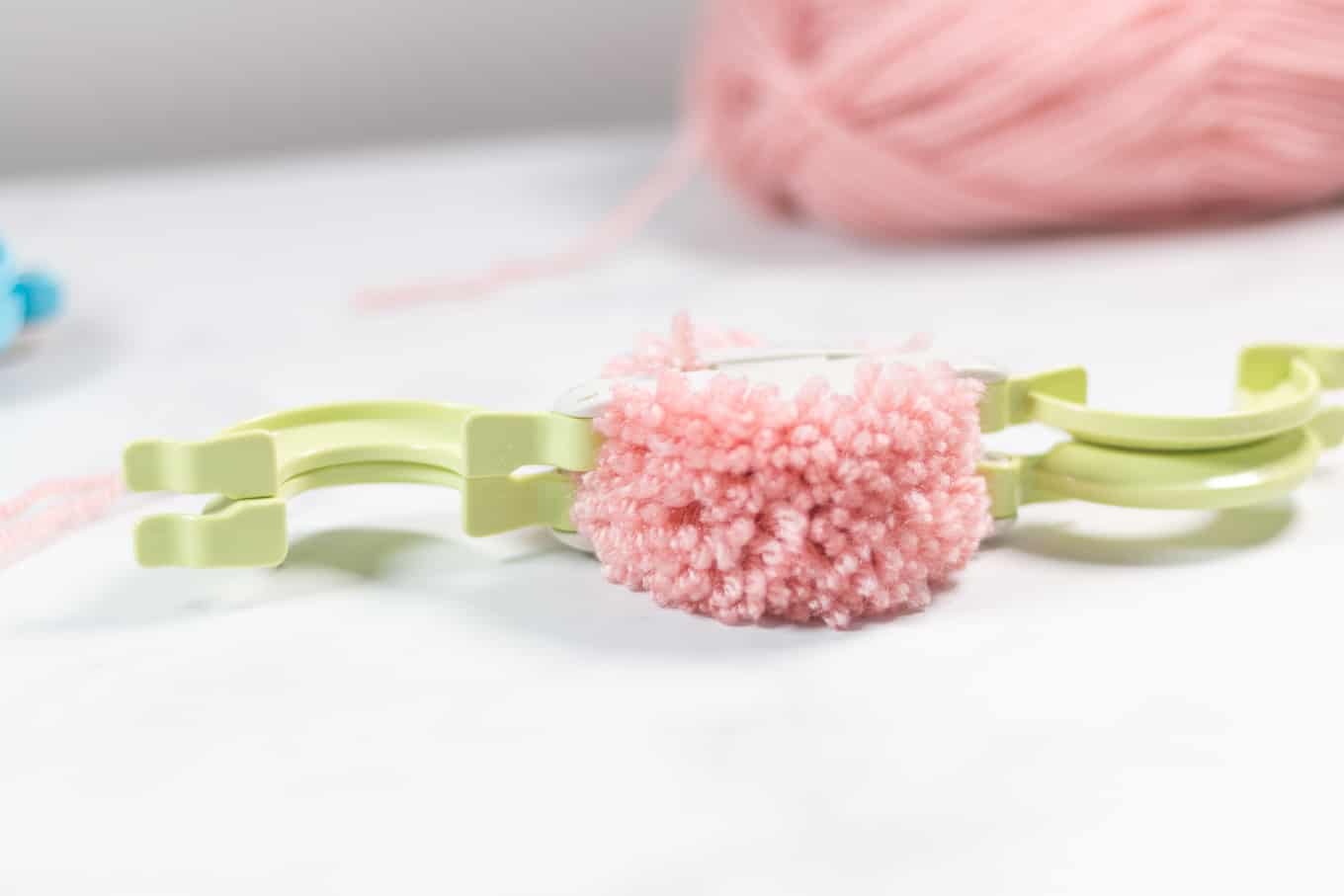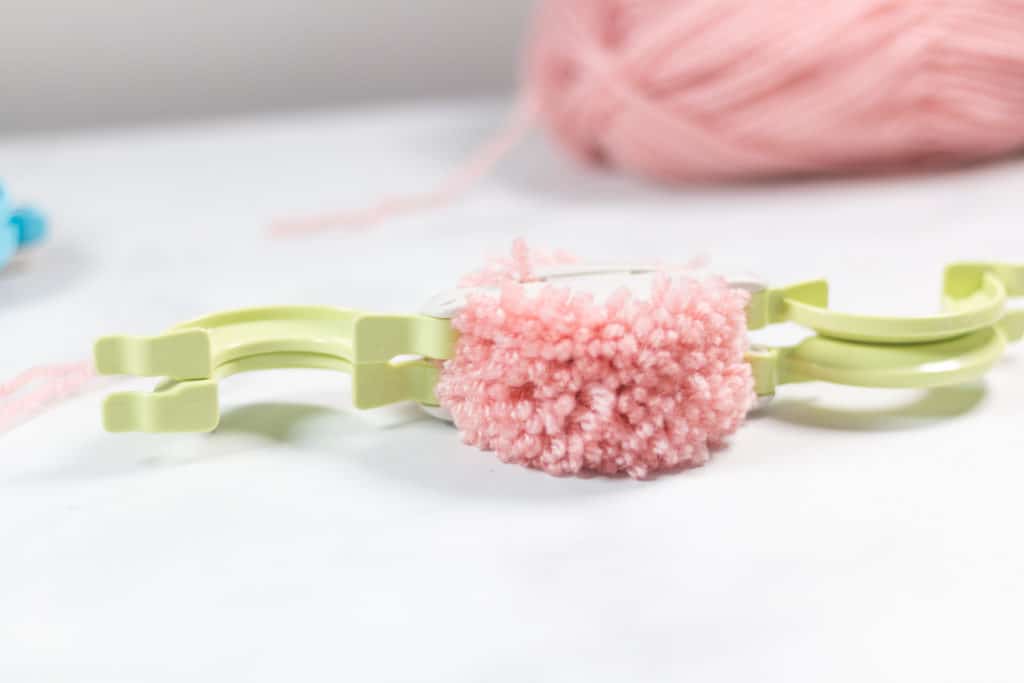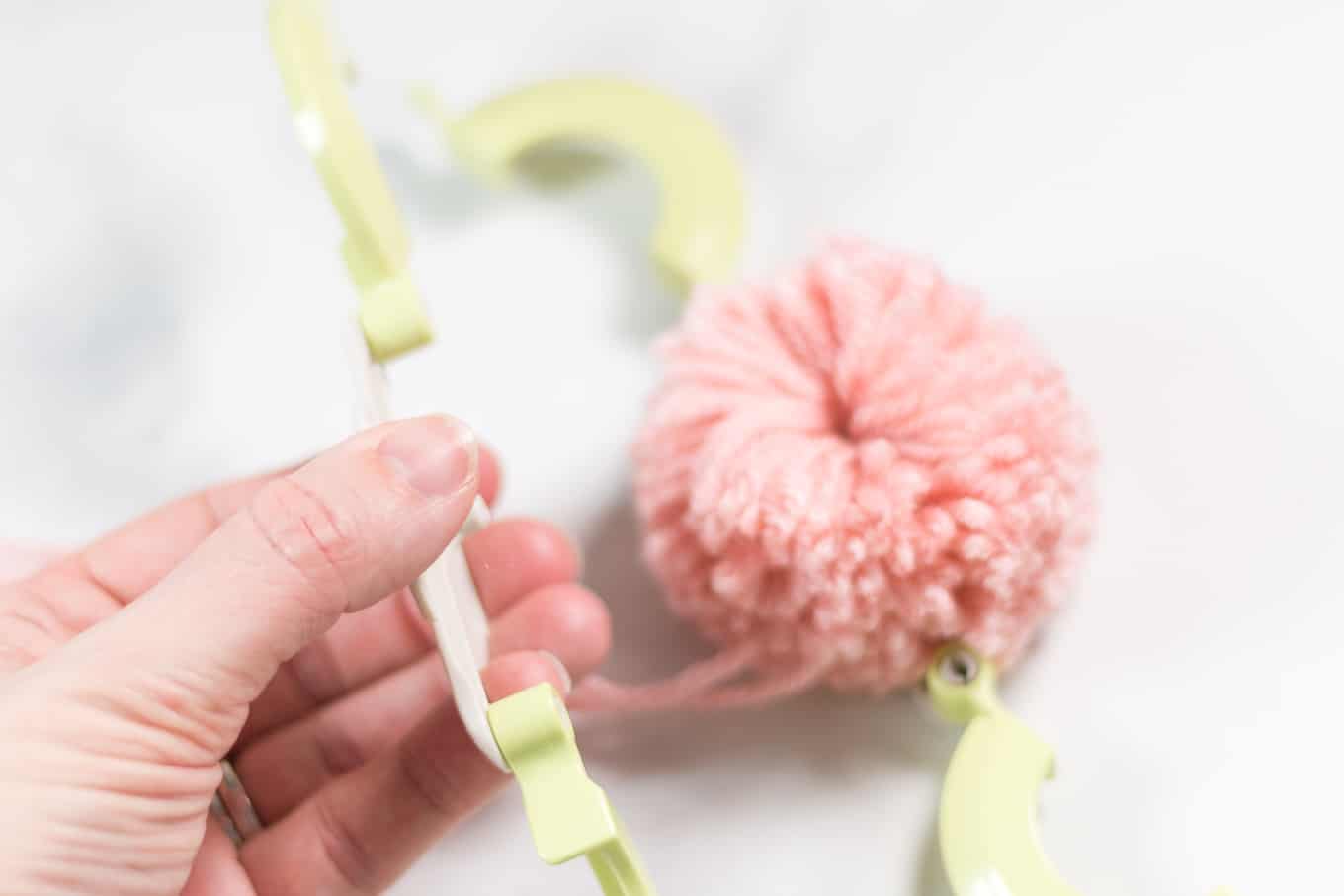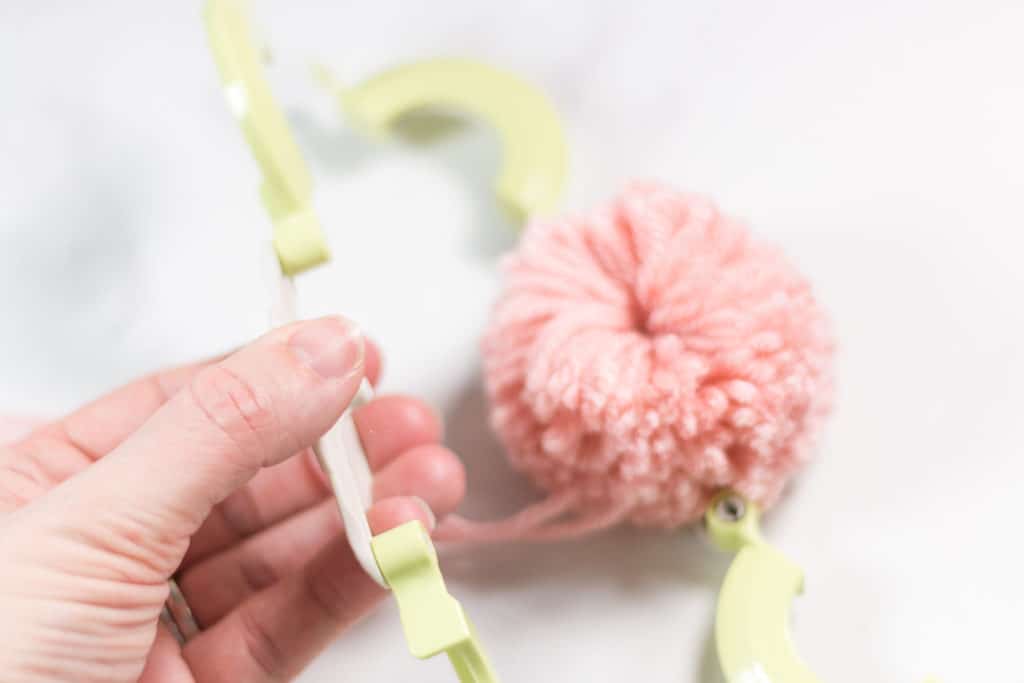 Trim up the pom with a pair of scissors to even out the pom.
Cut the long yarn end from tying off to be the same length as the yarn ends on the pom.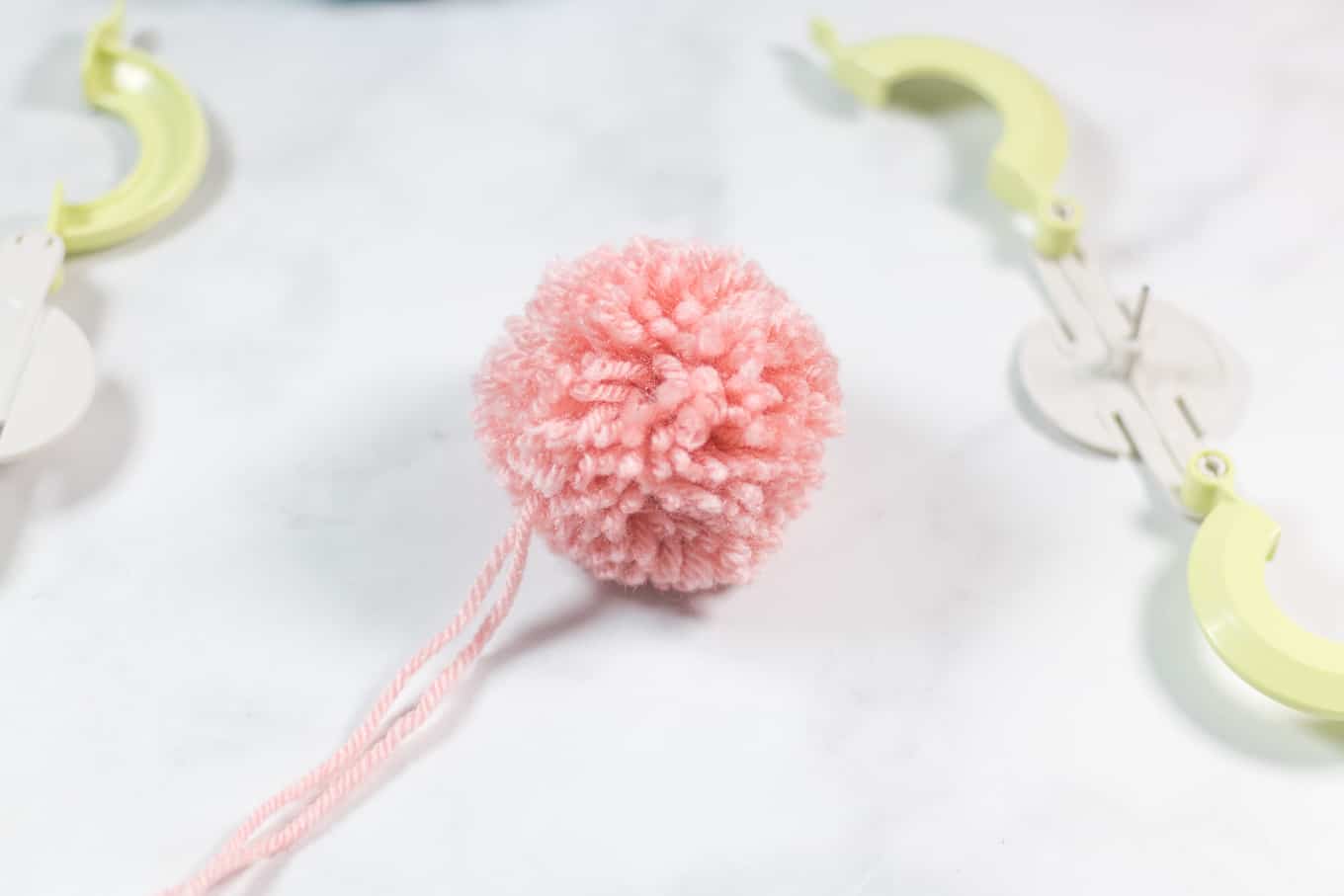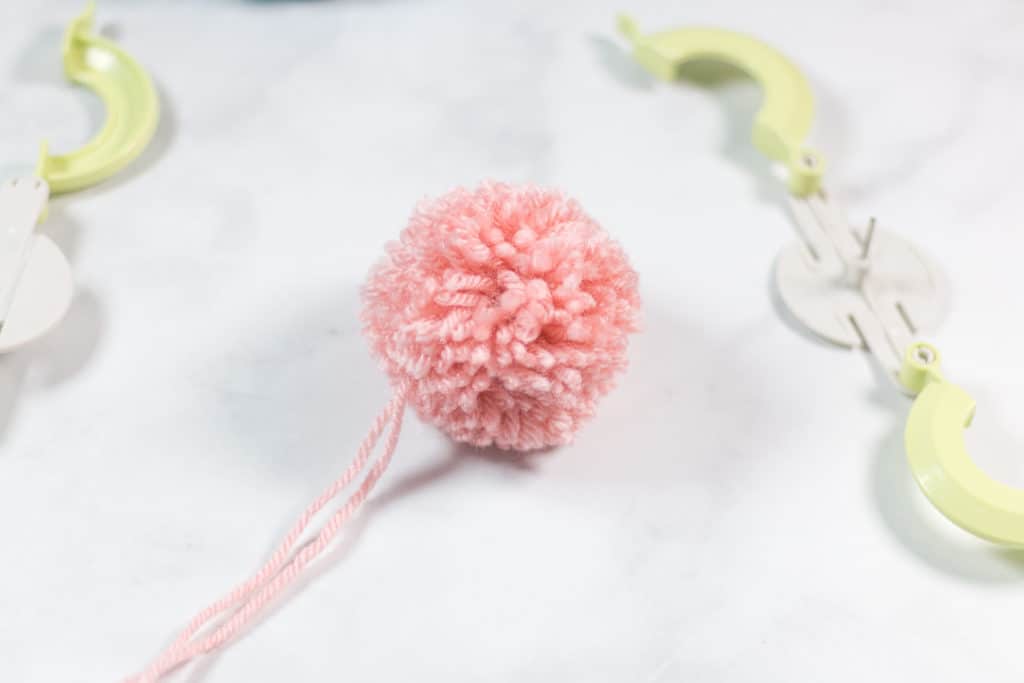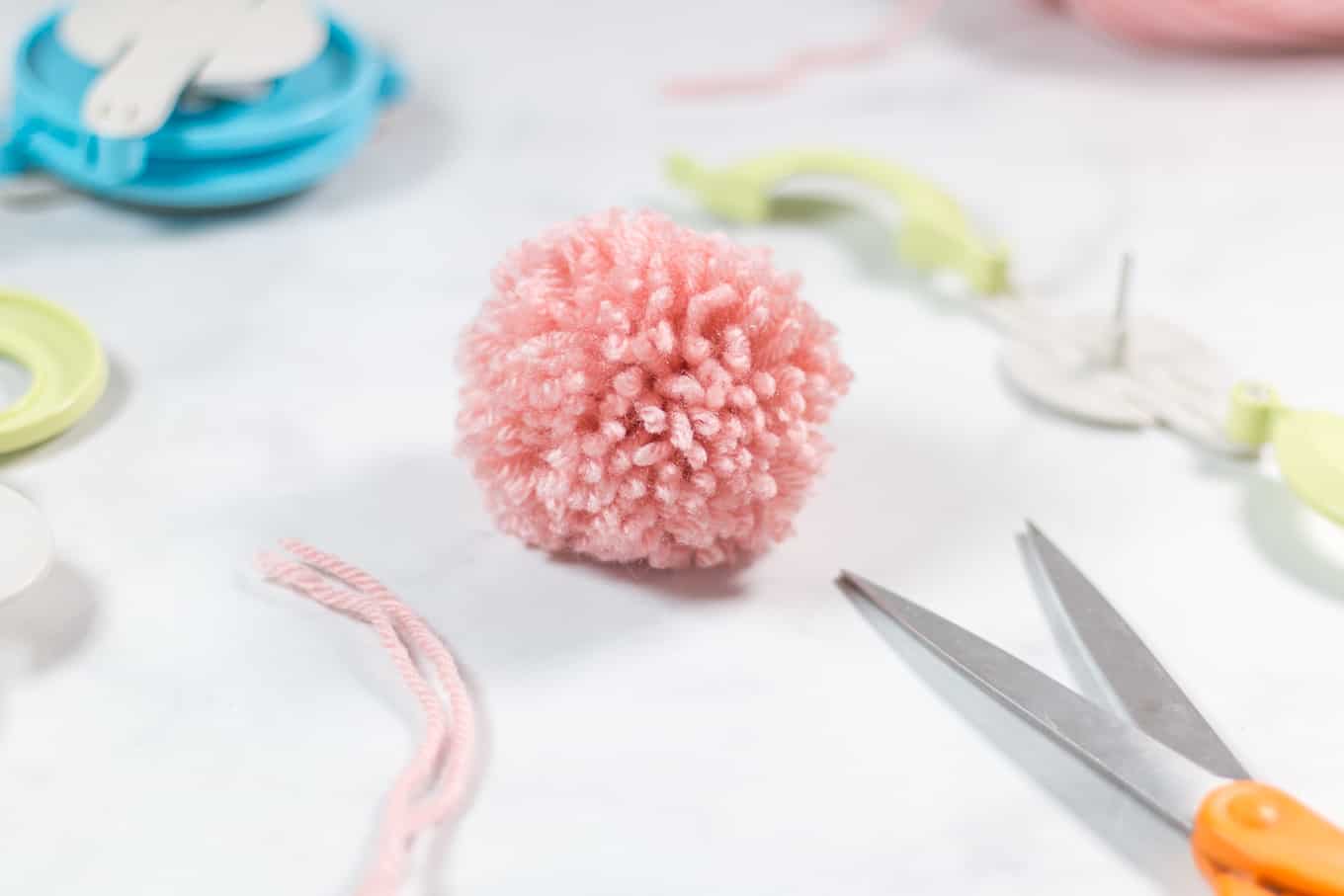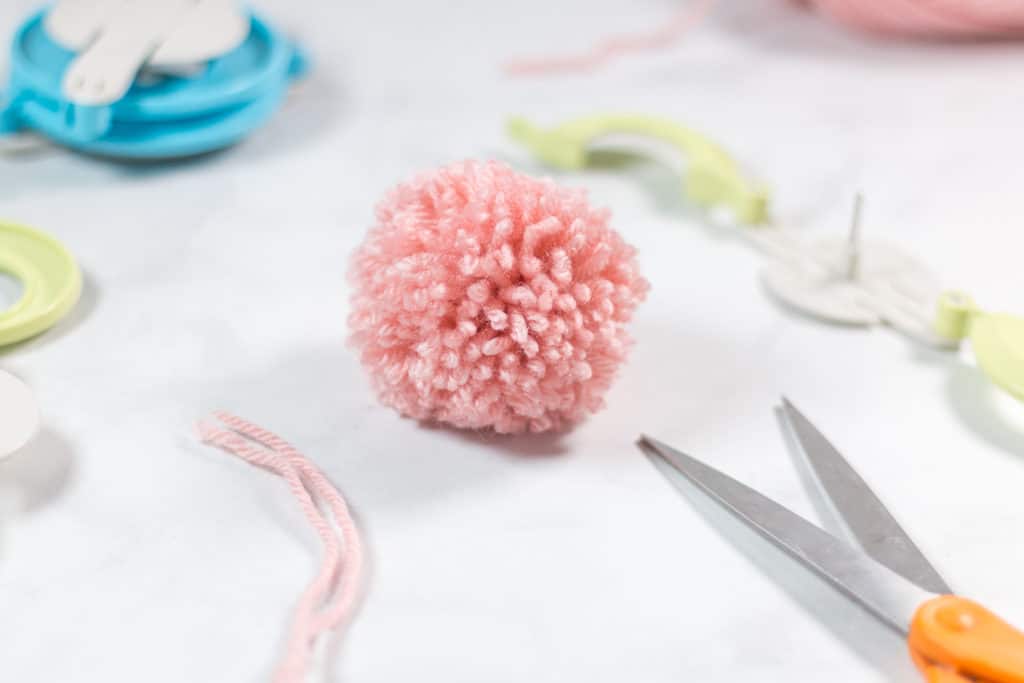 Use The Clover Pom Maker to Add Poms to Crochet Projects!
Now that you know how to use a pom maker you can add a pom to most any project or pattern you can think of! I love adding them to crochet hats on the top, on the corners of crochet / knit blankets and even using them to make an easy pom wreath!
You can check out my post about how to make a pom wreath "here" if you'd like to try this easy DIY project.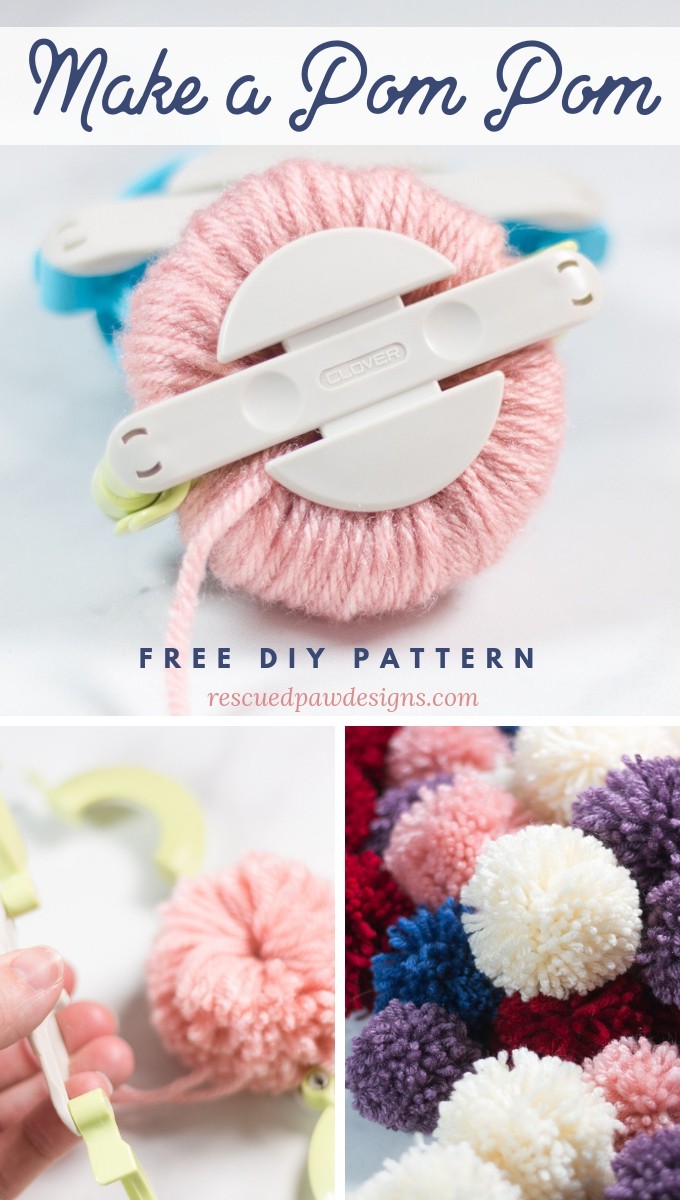 You May Also Like These Free Patterns